Public Transportation in Sweden
Sweden has an extensive and convenient public transport system that is integrated to many of its cities. You can use buses, trams, subways, and taxis to get around in city centers. In order to use public transport, you need to buy a rechargeable card which is available in almost every station and kiosk. There are special tourist cards available with varied prices and durations.
Most taxis in Sweden have a free pricing policy. Therefore, it is better to negotiate the fare before getting in. 
Transportation from Stockholm Arlanda Airport to City Center
Stockholm Arlanda Airport is located 40 kilometers away from the city center. You can get to the city center with express train, direct bus and taxi.
Arlanda Express trains are fast, reliable and frequent. The trip costs 280 SEK and takes approximately 20 minutes with 21 minute intervals.
Direct buses are also available in the airport. The trip costs 50 SEK and takes approximately 45 minutes with 15 minutes intervals.
There are also many taxis available in the airport 24/7. The trip to the city center from the airport approximately costs 600 SEK. (2019)
Places to Visit in Sweden
Stockholm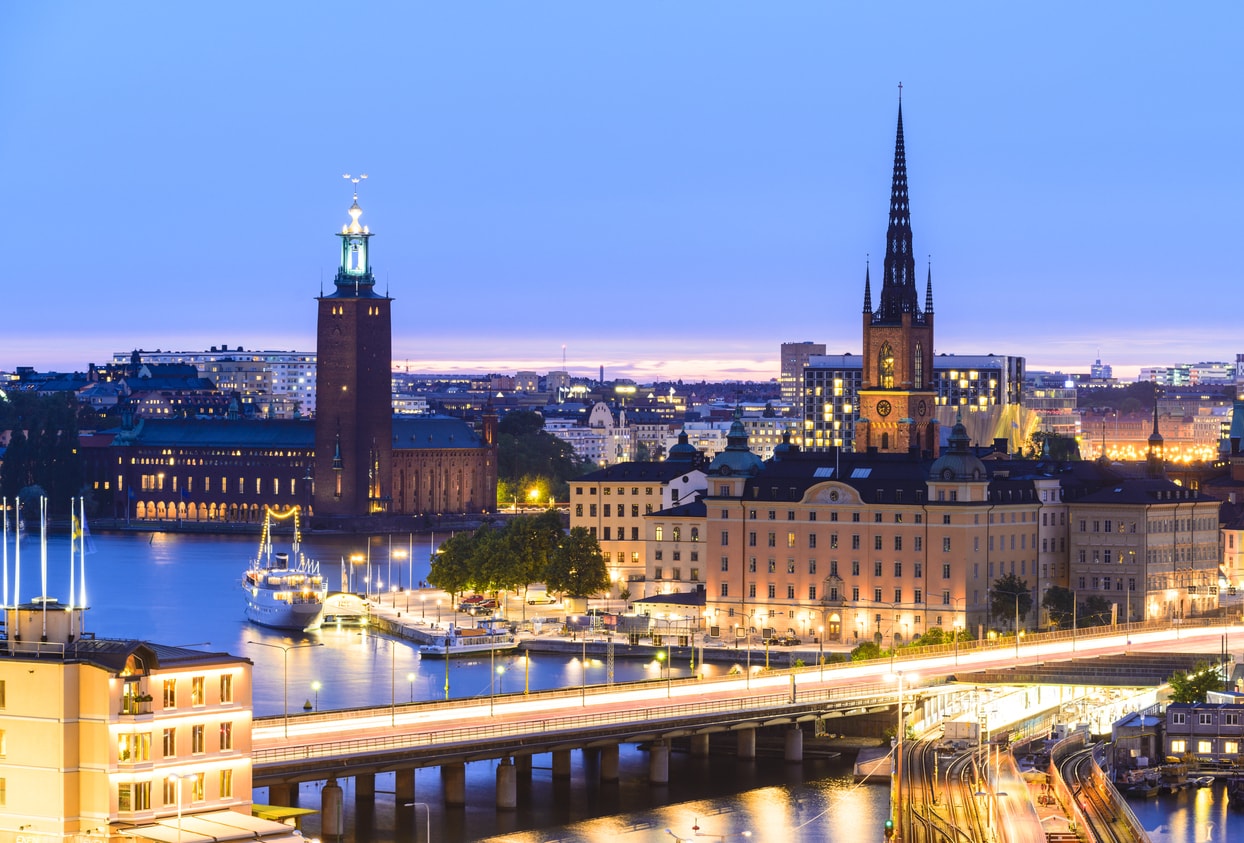 Stockholm is one of the most prominent capitals of Scandinavia in terms of cultural heritage and historical landmarks. The city attracts a growing number of international tourists every year. Gamla stan (Old Town), Vasa Museum and Djurgården Island are among the places you can visit in Stockholm.
Gothenburg
Gothenburg is a city on the west coast of Sweden. It is recommended for those who want to spend a quiet holiday in Sweden. Kungsparken and Liseberg are among the places where you can visit in the city where the history dates back to the 19th century.
Malmo
Sweden's third largest city Malmo is a medieval historic city with a landscape that's studded with modern, contemporary buildings. There are many historical monuments in the city, which will be enjoyed by those who want to make a historical trip. Stortoget, Lilla Torg, Gustav Adolfs and the castle Malmohus Slott are among the places we recommend you to visit when you go to Malmo.
Where to Stay in Sweden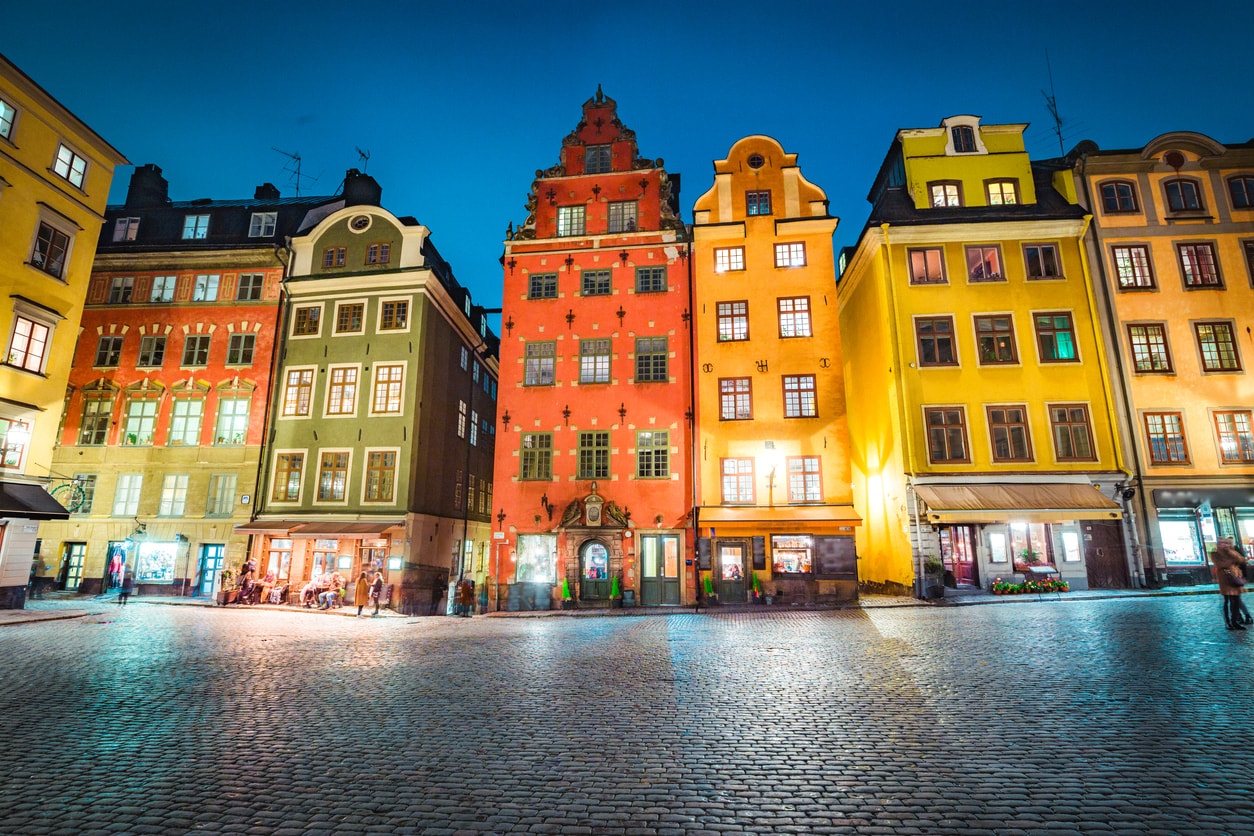 Sweden is a unique country where you can find all the natural beauties of the north. It is also a place where you can experience different holiday excitement with its developed economy and tourism.
Sweden offers a variety of accommodation options for its visitors ranging from international backpacker hostels to luxury hotels. But it also promises a wide range of accommodation and holiday opportunities with the underwater hotels, tree houses, cave hotels, as well as the luxury hotels made of ice, intertwined with nature. We recommend you to check this link for those looking for different tastes in Sweden, apart from Stockholm, which is the busiest city of tourism. 
If you are in Stockholm, it is recommended for you to stay in hotels around Gamla stan since you will be walking distance away from cities' most popular historic and cultural attractions. There are also dozens of top-notch restaurants, cafes, and bars in the district.
If you are looking for a calmer vacation, it is recommended for you to stay in hotels in Vasastan district. The district is much more quiet than the city center and still 15 minute subway ride away from it. Vasastan district has plenty of gorgeous parks and museums.
If you are in a budget, international hostels in Östermalm district are the best option for you. 
What to Eat in Sweden?
Swedish cuisine is all about fresh seafood and rich meat flavors. Its culinary traditions date back to ancient times and now; they are fused with most modern culinary trends.
Raggmunk
Raggmunk is the must-eat potato pancake recipe of the Swedish cuisine. The pancake is fried with butter and served with fried pork and lingonberries. "StockholmsGästabud" is one of the best restaurants in the city that serve Raggmunk and is located in the Old Town.
Swedish Meatball
Swedish Meatball is one of the most popular dishes of Sweden. There are many restaurants that serve the meatball ranging from luxury ones to smaller ones which are scattered around the city. "Meatballs for the People" restaurant is one of the best places in the city to taste the renowned dish.
Seafood
Seafood is the most crucial part of the Swedish cuisine. Most fresh seafood products are served in "Wedholmsfisk" restaurant.
Shopping in Sweden: Best Souvenirs to Buy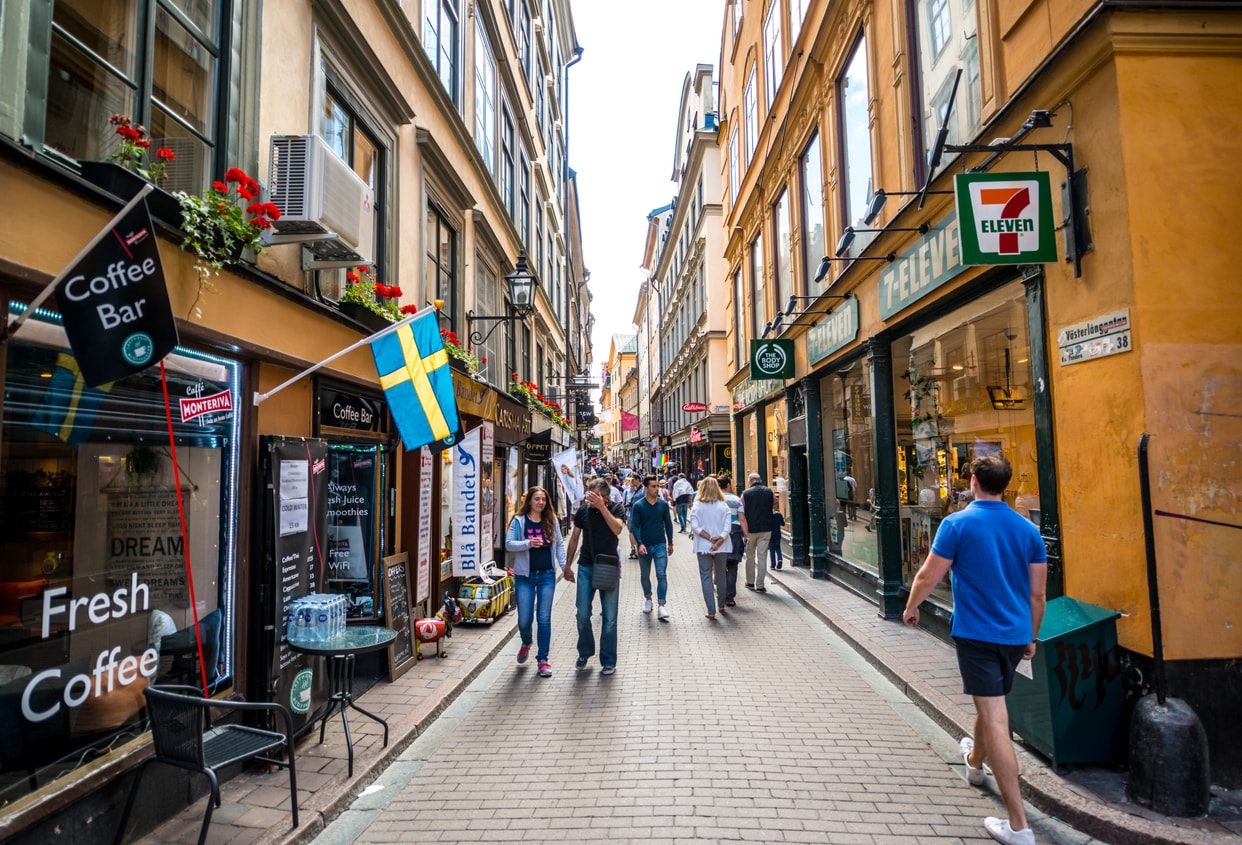 Silver crafts, handmade clogs, Sámi jewelry, butter knives and linen textiles are the authentic Sweden souvenirs and can be found in numerous souvenir shops located in the city center. 
Things to Know Before Visiting Sweden
It is customary to leave a 10% tip in restaurants.

If you are visiting Sweden during winter, it is best for you to bring your best coat.

It is uncommon to bargain in Sweden.
Nightlife in Stockholm
Stockholm offers a wide range of nightlife options to its visitors. There are many live music venues, pubs, dance clubs, and rock bars scattered around the Old Town. While pubs and restaurants are usually closed before midnight, many bars and clubs are open until dawn.
Holidays in Sweden
Some religious days are subject to change every year such as Easter Holiday or Eid Al Fitr (End of Ramadan).
1

st

of January – New Year's Day

6

th

of January - Epiphany

21

st

and 22

nd

of April – Easter 

1

st

of May – Labour Day

30

th

of May – Ascension Day

6

th

of June – National Day

9

th

of June – Pentecost Sunday

21

st

and 22

nd

of June – Midsummer Holiday

2

nd

of November – All Saints' Day

24

th

of December – Christmas Eve

25

th

and 26

th

of December – Christmas

31

st

of December – New Year's Eve
Festivals in Sweden
Goteborg Film Festival (January-February, Goteborg)

Goteborg Book Fair (September, Goteborg)

Sweden Rock Festival (June, Norje)

UmeåJazzfestival (July, Stockholm)
Visa Requirements
Sweden is one of the Schengen Area countries and mandates an application process to its visitors. The application is possible through the national embassies or via private visa application companies. For further information, you can check the official site from here.  
FAQ about Sweden
Do people in Sweden understand English? 
Yes, most of the people in Sweden speak English fluently and they are more than happy to help you about directions, popular attractions, etc. 
Is Sweden an expensive country?
Yes, the country can be considered as expensive in comparison to other European countries. Still, there are many budget-friendly options for accommodation, food, night outs, and shopping.
Is tap water drinkable?
Yes, many of the Swedish drink from the tap water.
Is Sweden safe?
Yes, almost every part of the country is safe both day and night. Violent crime and mugging is extremely uncommon.