Public Transportation in Kuwait
With its rich transportation systems, Kuwait provides great convenience to the locals and the tourists. Kuwait Public Transport Company buses are usually preferred in the country. On the other hand, taxis are the most common transportation option in Kuwait. Moreover, taxi fees are quite cheap due to the oil reserves in the country. In addition to those options,  you can also rent a car in Kuwait.
Transportation from Kuwait International Airport to the City Center
There are various ways to get to the city center in Kuwait. You can take a cab, get on a bus, or directly rent a car from the airport. In case you prefer to go by bus, which is the most economic option, you can take bus number 51. It takes approximately 30 minutes to go to the city center. On the other hand, you can take a taxi, which costs approximately 5 or 6 dinars in total for your trip.
Places to Visit in Kuwait
While visiting Kuwait, you can find various places to visit and activities to do for entertainment. Before going to Kuwait, we recommend you to browse through our guide and make your travel plans accordingly. Here are the places you should see in Kuwait;
Kuwait Science Center
The science center has the biggest aquarium in the Middle East. It is also one of the biggest buildings in the region for scientific research. It is located in an area of 80 thousand square meters. Moreover, Salmiya operates as a training centre in the Gulf region and attracts attention with its collection of Arabic calligraphy and examples of Islamic art.
Kuwait Towers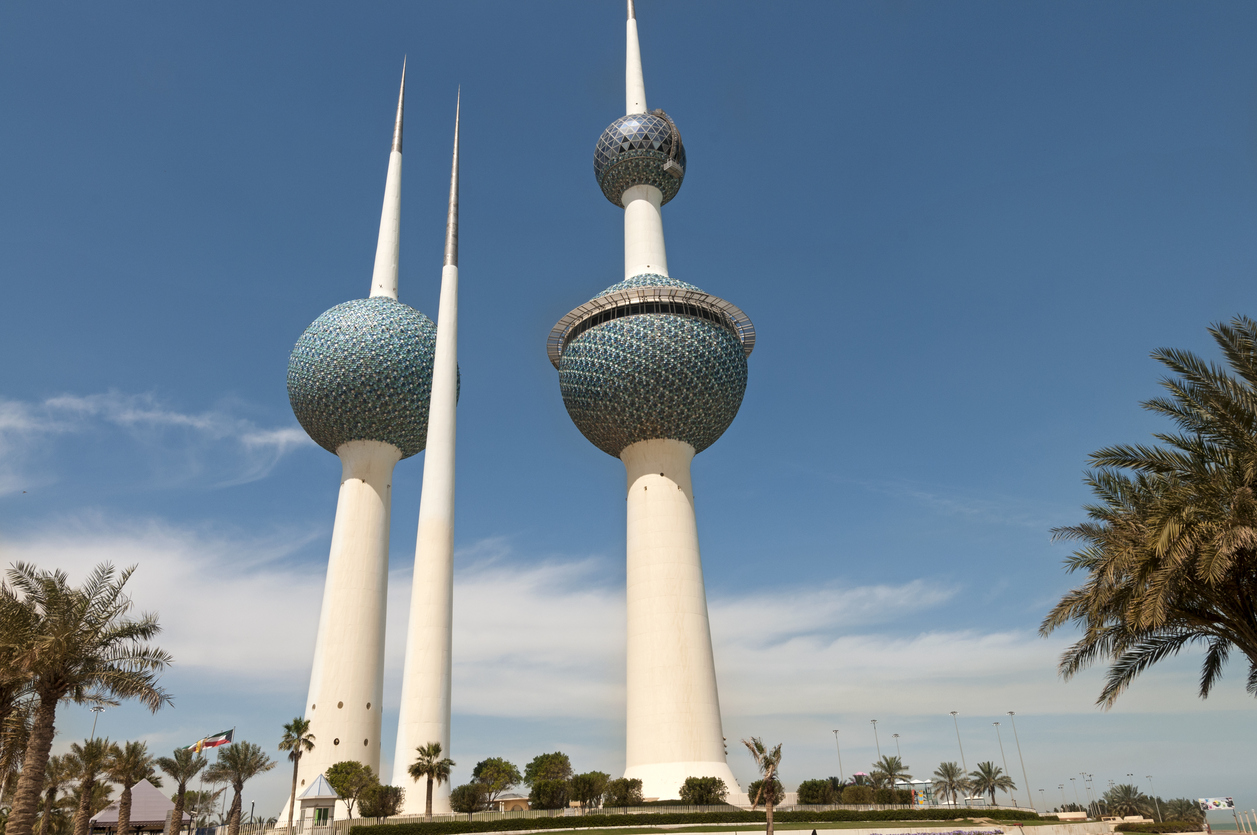 The towers, one of the symbols of Kuwait, were opened in 1979. These three major towers are considered the symbol of Kuwait. Architecturally, the towers look like minarets. The main tower is 187 meters long and passes through two spheres. There is also a restaurant in these spheres.
Masjid al-Kabir
This Masjid is the biggest mosque in the country. It has a 45 thousand square meters surface and ten thousand people can worship in the mosque at the same time. It continues to fascinate its visitors with its decorations within the stunning architecture, which are representing the 99 names of Allah.
Mirror House
Mirror House is the place that offers a fairy tale like experience. Due to this experience and being adorned with mirrors, it is a popular tourist attraction.
Where to Stay in Kuwait?
Kuwait welcomes guests from all over the world throughout the year and has accommodation options to suit different budgets and styles. As the city center is close to many touristic locations, it can be a good idea to book a place there. Dasman is also close to the Persian Gulf; or Mirqab, where you can see the local life closely, or the Jibla District with museums and mosques, all of these places are good options for accomodation.
What to Eat in Kuwait?
Due to being located in the Middle East, Kuwait reflects the culture of the region with its dishes. Traditionally, people in Kuwait mostly consume meat and rice. In addition, the country is considered rich in terms of seafood. Fish species such as Gugurfan, Beyah, Shehan, Zubadi are among the most popular options. Fish are usually consumed by cooking in steam and oven. Olives, cheese, eggs and tea are consumed for breakfast. Moreover, fried meat can be found on the tables. In terms of beverages, Kuwaiti loves coffee as well as tea. It is possible to run into places that offer various kinds of coffee and tea in Kuwait. Here are the recommendations to try in Kuwait;
Local Cuisine: Mais Alghanim
Seafood: Fish Market
International cuisine: P.F. Chang's
Shopping in Kuwait: Best Souvenirs to Buy
The souvenir shops in Kuwait offer various stuff to buy for yourself and your beloved ones. The country doesn't really have a specific souvenir, yet you can find several objects to purchase. The country also has lots of shopping malls, boutiques, and retailers for shopping.
Things to Know Before Visiting Kuwait
Kuwait ranks 31st in the list of countries with the highest human development index. The national income in the country is quite high.
Most of the country is the Arabian Desert.
There are more than 300 endemic bird species in Kuwait.
Coffee culture is common in the country, it is considered rude to refuse coffee. If you don't want to drink another cup after the coffee is finished, you can indicate that you will not drink it by leaving some coffee at the bottom of your cup.
Life in Kuwait is shaped according to Sunni Islam. However, there is no repressive and prescriptive regime. Women are free to dress as they wish. Men have the option to marry more than one woman.
Alcohol is prohibited in the country.
Kuwait is a trade center. The majority of the population consists of foreign workers.
Nightlife in Kuwait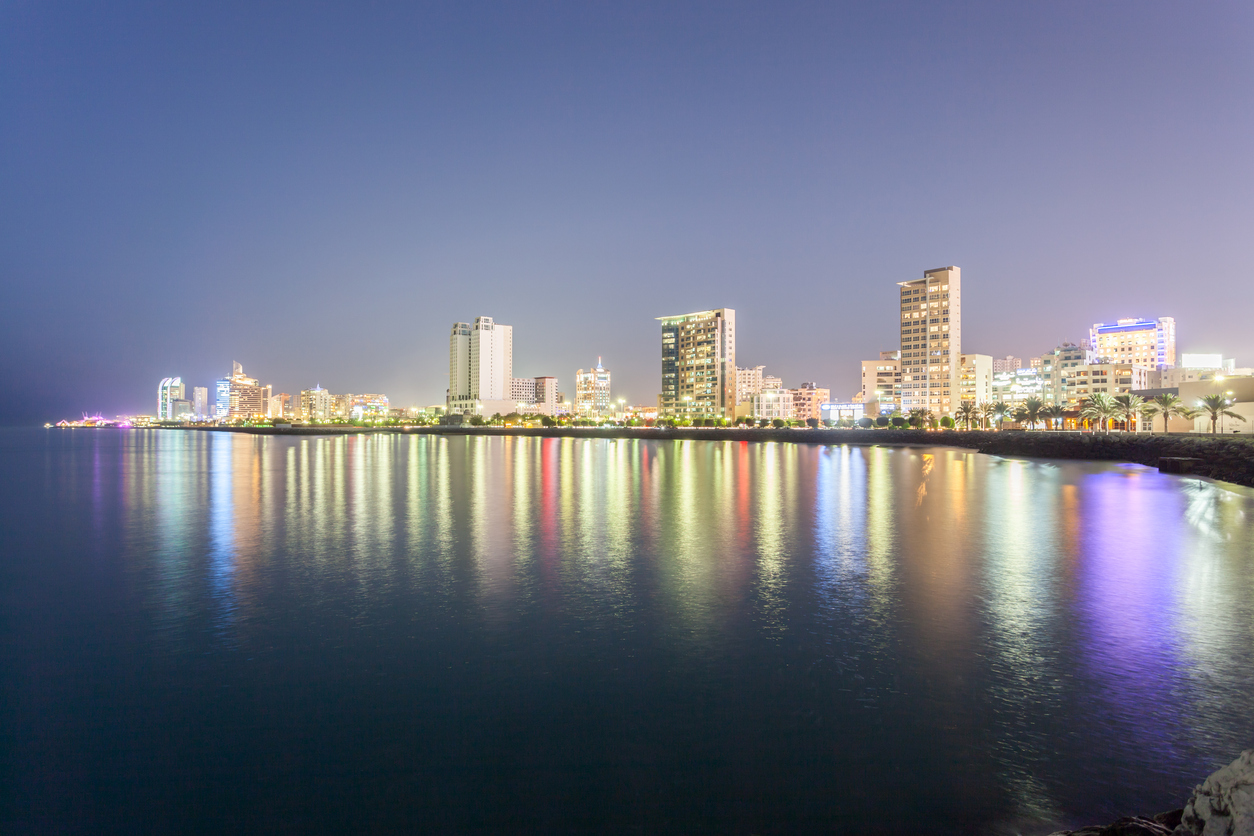 Due to the fact that alcohol is prohibited in the country, the nightlife in Kuwait is not that dynamic. Furthermore, most of the places are closed at 11.00 PM. You can enjoy the calm and authentic atmosphere of the country, as it is something extraordinary for the visitors from the western countries.
Holidays in Kuwait
National Holiday: February 25-26
Religious Holidays: Sacrifice Feast, Ramadan Feast, Hijri New Year, Hz. Muhammad's birthday
New Year: New Year's Eve is not counted as a public holiday in Kuwait, but January 1st is declared as a holiday.
Festivals in Kuwait
National Day Activities: February 27
Hala (Spring) Festival: February
Independence Day: February 26
Hijri New Year: 1st Day of Muharram
Visa Requirements
Some countries citizens are required to apply for a visa to travel to the country. Kuwait does not accept visitors who have Israel visa in their passport. To find out if you need a visa for your nationality, please check here.
FAQ about Kuwait
When are the working days in Kuwait?
Unlike many places, in Kuwait, the first day of the week is Saturday. Thursday and Friday are holidays.
Hows common is English in Kuwait?
Although Kuwait is an Arabic speaking country, English is widely spoken in the country. English speakers can easily visit the country. The locals are warm to tourists, so those who do not speak their language can also have a pleasant holiday.