Public Transportation in Iraq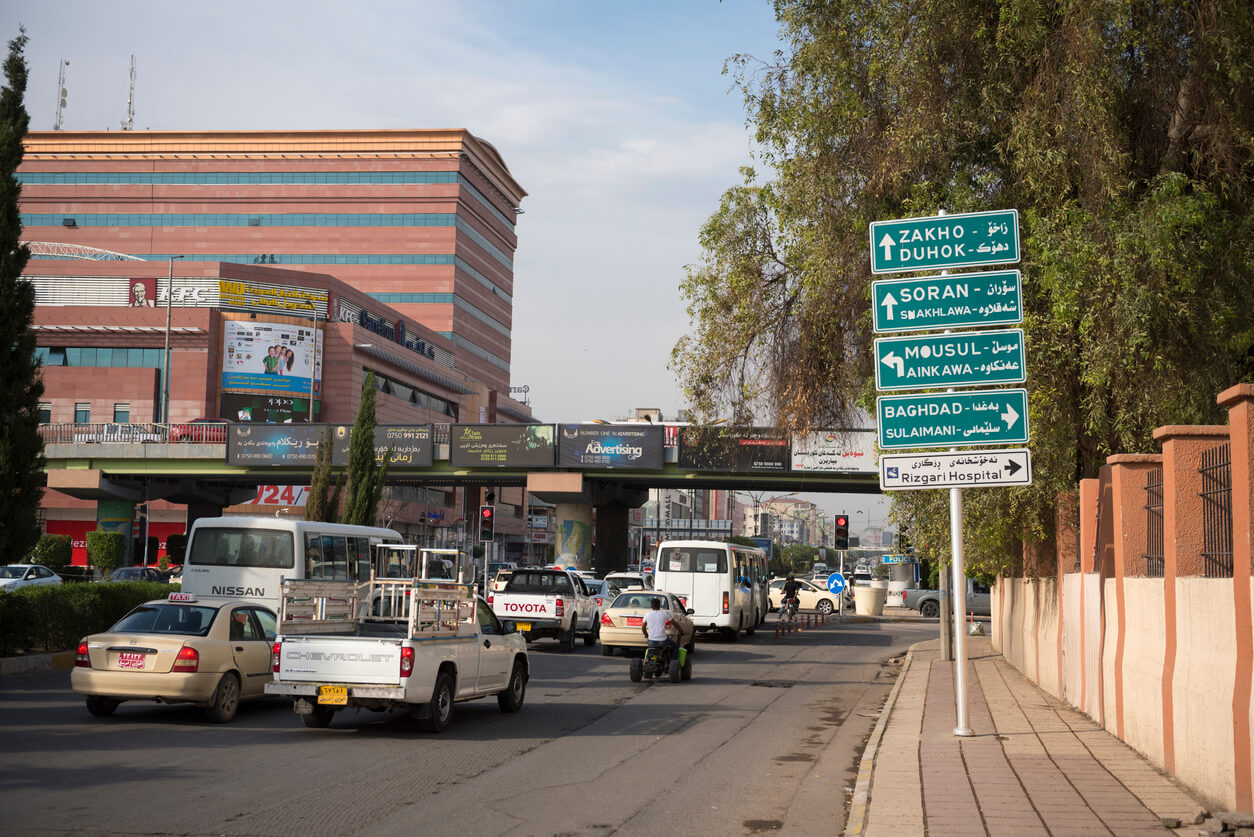 The public transport is not very developed in Iraq. Due to the fact that there are a lot oil reserves in the country, the citizens prefer transporting via their own vehicles. On the other hand, the cabs are great options for transportation in Iraq. With a cab, you can access anywhere around the country.  Moreover, there is no taximeter system in the country. Therefore, you can make a fixed price deal with the driver. Car rental is also a popular option that is preferred by most of the visitors.
Transportation from Baghdad Airport to City Center
Baghdad International Airport is located on the west side, about 16 kilometres away from the city. This airport is the largest one in Iraq. There is a taxi option or car rental alternative to get to the city center from the airport.
Transportation from Erbil Airport to the City Center
Erbil Airport is not as big as the Baghdad airport. It's also convenient to use a taxi or car rental option from the airport to arrive to the city center.
Places to Visit in Iraq
Iraq has one of the most historical locations in the world. Because of this fact, the country has been welcoming guests from all around the world. When you're there make sure to visit these places.
National Museum of Iraq
The museum is famous for the pieces from Mesopotamian civilization which draws great attention of tourists.
Ancient City of Babylon
This ancient city is located in the capital of the country, Baghdad. If you will have time to visit only one thing in Iraq, you must see this place. It is a remnant not only of Iraq, but also the world's history.
Baghdad Fortress
Located in the capital, the castle was built during the Abbasid period and has survived until today. If you come to Iraq, you should definitely make sure to visit this fortress.
Basra
Basra is the second-largest city of Iraq.  Today, it is considered the heart of the country due to hosting most of the commercial and cultural activities.
Mosul
Mosul is a city that is famous for its uniquely special woven fabrics. If you can have time to visit that city, you can check the local stores and buy some clothes made of these fabrics.
Where To Stay in Iraq?
In terms of accommodation, Iraq offers a lot of options to its visitors. If you'd like to have a comfortable and luxurious stay, you can check the places in the biggest cities of the country, like Baghdad, Erbil, and Basra. There are also budget options in all cities.
What To Eat in Iraq?
Having a long history and a special location, Iraq can provide a wide range of dishes to its visitors. The most popular dishes in the country are based on meat, such as Kebabs, grills, and meat stews. You can try these locations to have a satisfying cuisine experience;
Traditional food of Iraq : Samad Restaurant, Saj Al Reef Restaurant
Sweet-milky : Alfagma
International Kitchen: Mazaya
Fast-Food: Dojo's
Shopping in Iraq: Best Souvenirs to Buy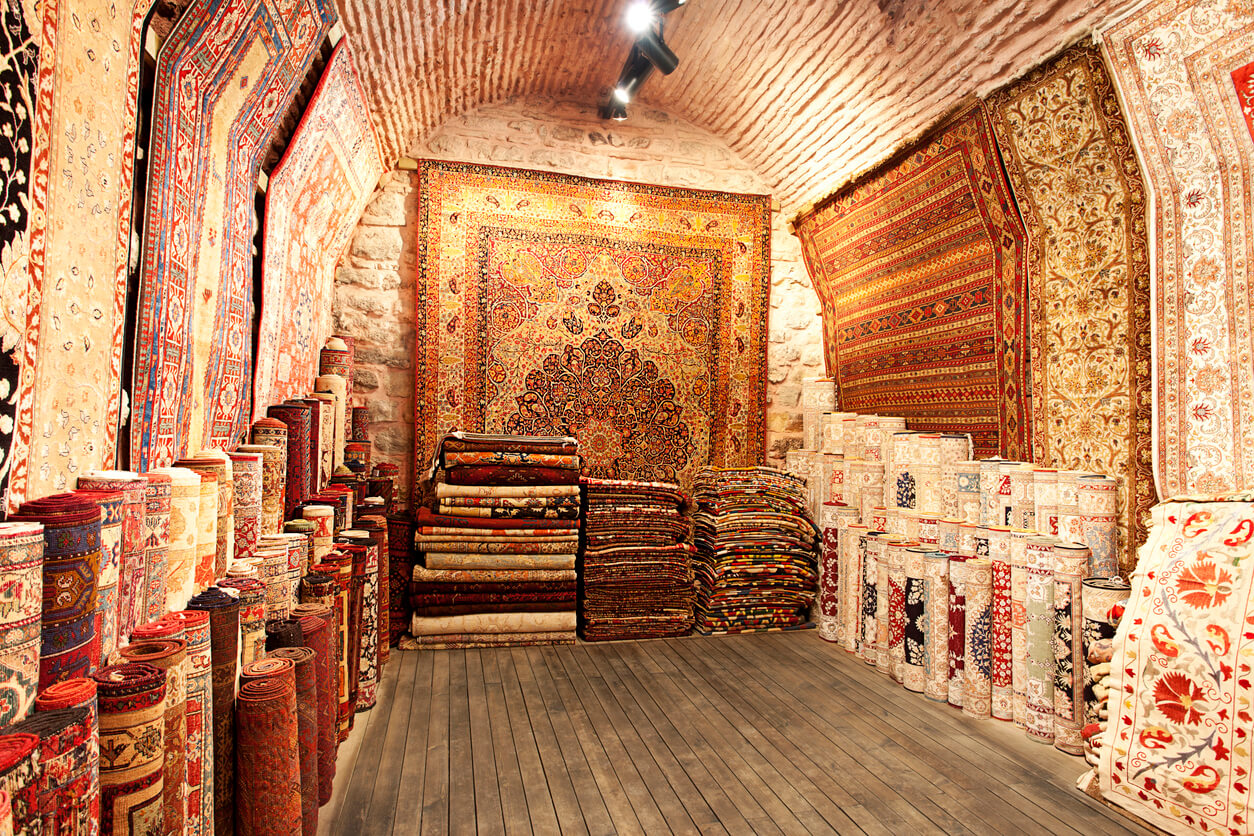 You can buy local products such as; handmade items, ornaments, jewelry reflecting the local texture, jewelry, kitchenware, accessories, spices, silverware, copper, region-specific rugs and carpets. Baghdad and Erbil mostly preferred for shopping as they provide more options..
Things to Know Before Visiting Iraq
Shops are closed in Iraq on Friday afternoons.
There is no problem about traffic. Pedestrians can walk safely.
Theft in Iraq is not very common. Since the rules are strict, the frequency of thefts and similar incidents is low.
In Iraq, English is not a popular language, but many people can communicate in some way.
You can bargain on taxis and shops.
Nightlife in Iraq
Baghdad used to be the center of entertainment activities of Iraq. However, because of the increase in restrictions of alcohol usage in the capital, the nightlife shifted more to Erbil and Sulaymaniyah. You can find various places to visit and have fun throughout your visit.
 Holidays in Iraq
New Year - (January 1)
Army Day - (January 6)
Labor Day - (May 1)
Feast of Ramadan
Eid al-Adha
Republic Day - (July 14)
Iraq Independence Day - (October 3)
Islamic New Year
Ashura Day
Muhammad's Birthday
Christmas ( December 25)
Festivals in Iraq
Iraq Short Film Festival: August – September
International Babylon Festival: September 22 – October 1
Flower, Culture and Victory Festival: April
FAQ about Iraq
Is Iraq a safe country?
Iraq is a fairly safe country. You shouldn't have problems regarding safety.
Are there any clothes limitation in Iraq for women tourists?
There is not a restriction but dressing modestly is preferred.
Is it forbidden to drink alcohol in Iraq?
Despite the fact that in most regions of the country alcohol is prohibited, you are free to drink alcoholic beverages in the regions like Erbil and Sulaymaniyah.