Makhachkala is the capital of Dagestan which is also known as the Republic of Dagestan. The city which was established in 1844 is also considered to be the biggest city when it is compared with the other cities in this region. The Russian Tsar Petro was the father of this city until the SSCB was terminated by a collapse of the socialist system. This city which is home to various and numerous ethnic identities and sub-cultures is predominant with these qualities in the surrounding region. Therefore, it offers a rich diversity to be enjoyed. The city is considered to be one of the key locations in the Northern Caucasus region.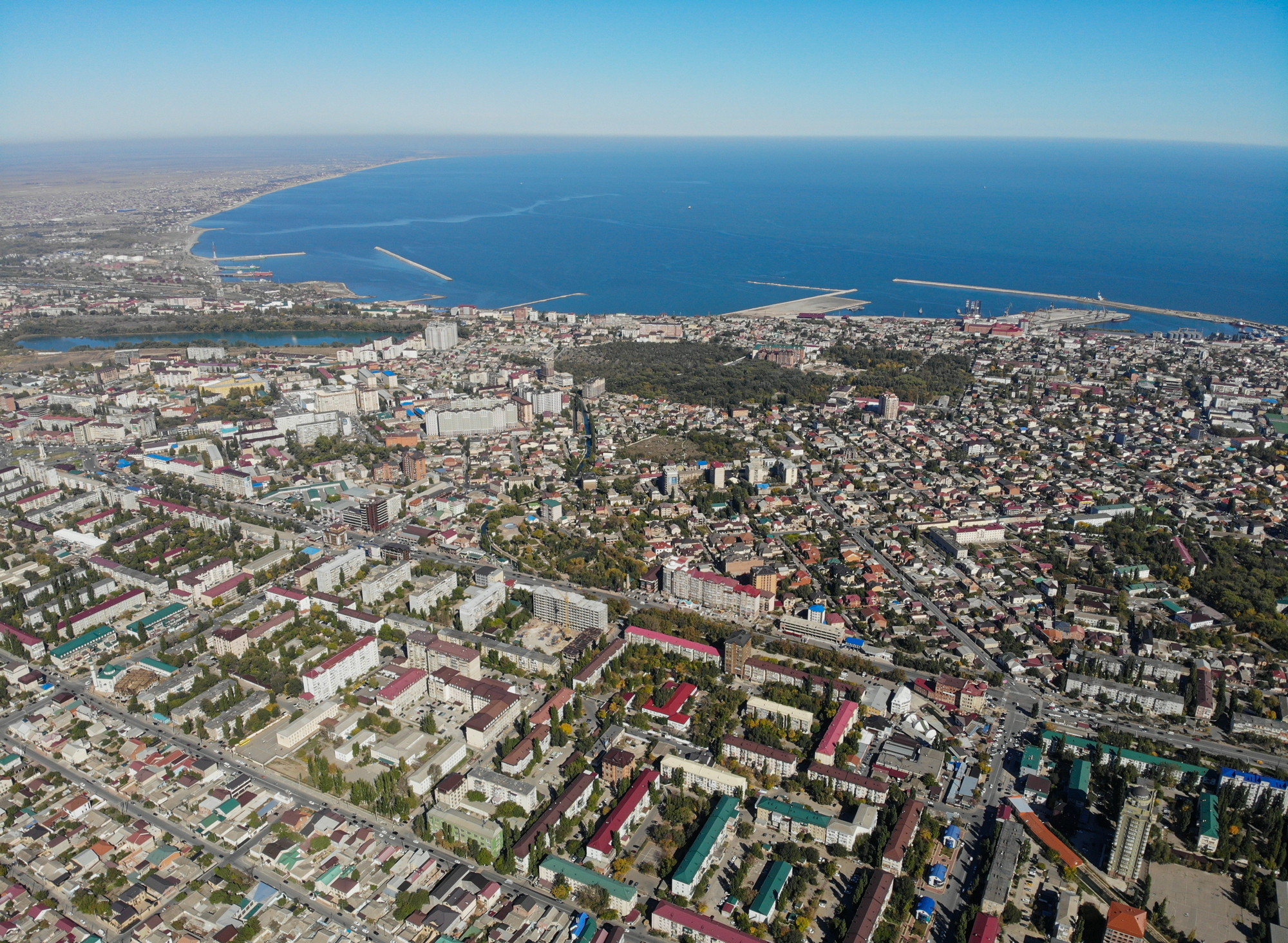 Also, the city has a coastline to the Caspian Sea since it is the largest city and due to its location, the economic activities, as well as culture and science, thrived there. Makhachkala is a place to be visited by individuals who want to try different cultures and explore unique places.
General Information
| | |
| --- | --- |
| Country: | Russian Federation |
| Region: | Republic of Dagestan |
| Area: | 8.600 km2 |
| Language: | Russian |
| Average temperature: | 12 °C |
| Climate: | Subtropical during summer and continental during winter |
| Vegetation: | Forestry |
| The difference between GMT: | GMT+3 |
| Telephone Code: | +7 |
| Currency: | Rouble |
| Socket Type: | Type C and F |

How to Get to Makhachkala?
If you want to experience the beauties of attraction in the city of Makhachkala, you can choose Pegasus Airlines direct flights from Sabiha Gökçen Airport. The flight will take 2 hours 20 minutes. To learn more about the available flights and to buy flight tickets for your travel needs, check Makhachkala Flight Ticket page and get the best prices.
Transportation from Makhachkala Airport to The City Centre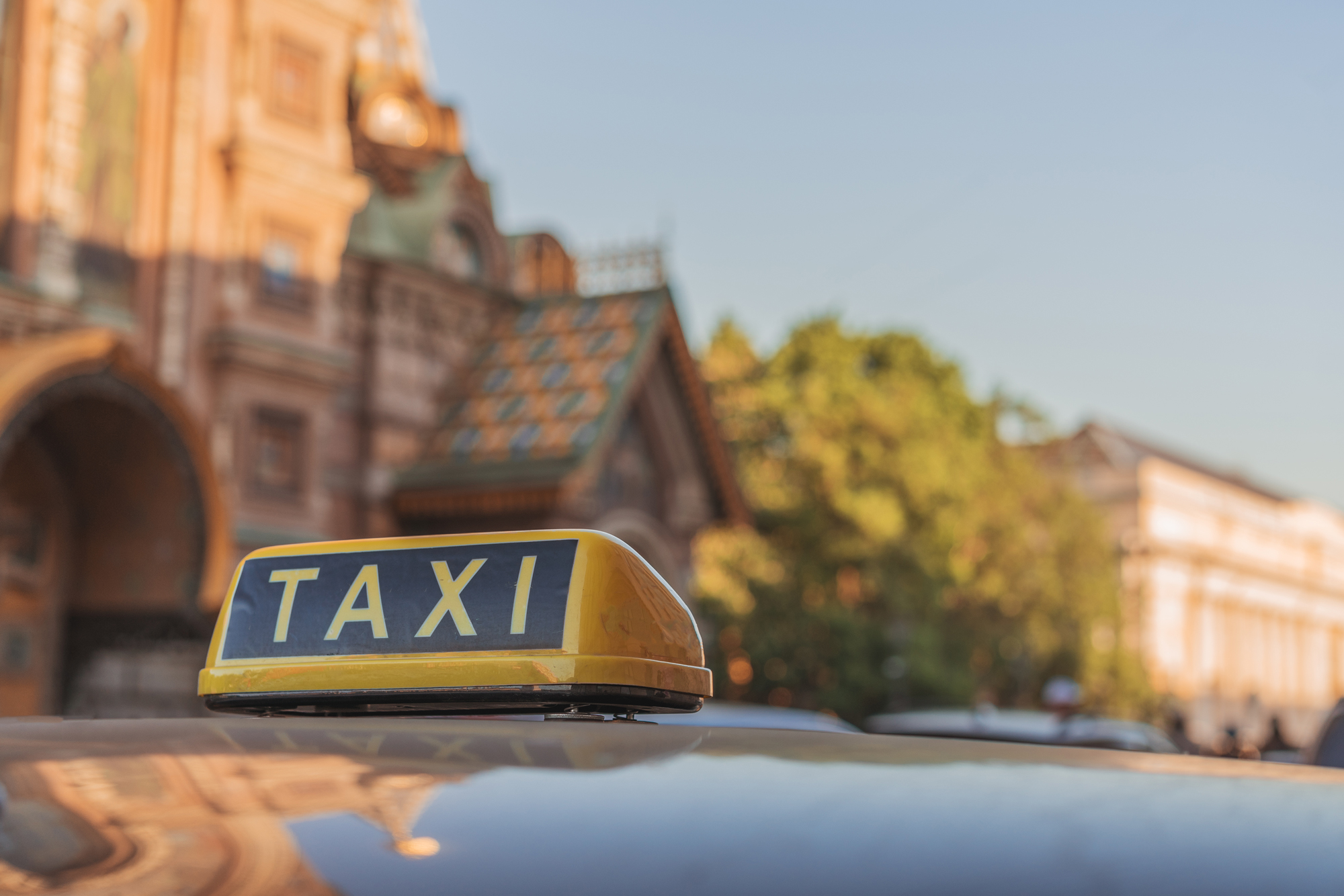 When you arrive at Makhachkala Airport after your direct flight from Istanbul, you have a couple of different options to travel to the city centre. Taxis are the number one option for this trip. Also, you can take public buses. You can rent a car or share a ride from the airport, as well. There are no other options to travel from Makhachkala Airport to the city centre or from the city centre to Makhachkala Airport.
Public Transportation in Makhachkala
Makhachkala is a large city with lots of different districts and neighbourhoods. For this reason, you will need public transportation options to travel between these districts and neighbourhoods. If you want to move to different locations in Makhachkala city centre, you can take either one of two different public transportation options which can be listed as public bus lines and trolleys. There are no other options than bus lines and trolleys except some private transport options like taxis and rental cars.
Best Time to Visit Makhachkala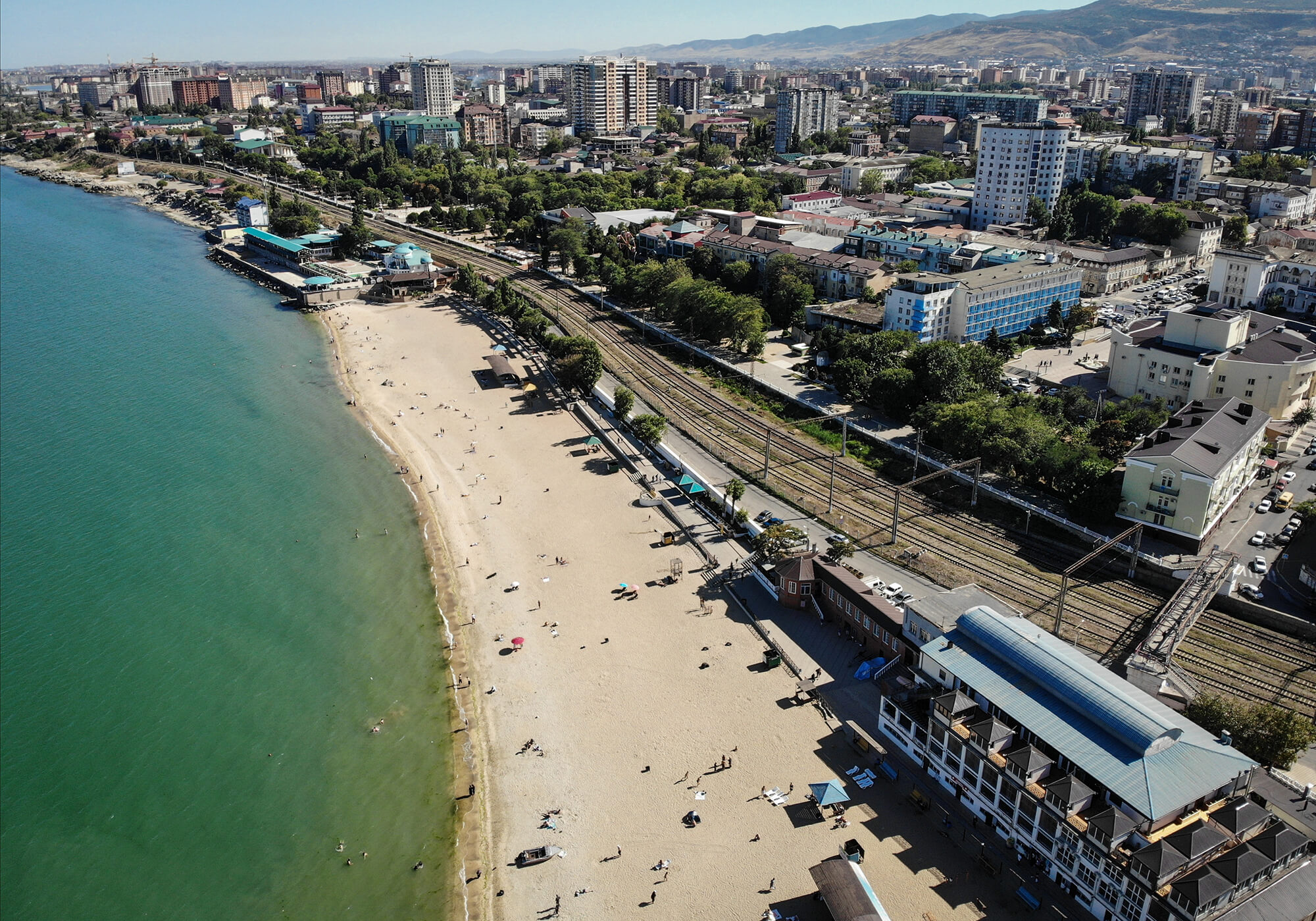 The winters in Makhachkala city are cold. Therefore, the best time to visit Makhachkala is either spring or summer. While the summer is often warm and enjoyable, fall and winter tend to be colder. The temperature can even drop below zero during winter.
Places to Visit in Makhachkala
Since Makhachkala is the largest city in Dagestan, there are lots of different options when it comes to tourist attractions. The visitors can find numerous and different sightseeing opportunities in Makhachkala.
Yusuf Bey Mosque and Masjid
Yusuf Bey Mosque and Masjid are the most attractive places to visit in Makhachkala. Also known as the Grand Mosque, this Islamic complex is the largest one in the city. The mosque and the Islamic complex are built by being inspired by the Blue Mosque in Istanbul. It is an important place to visit for both Muslim and non-Muslim visitors in Makhachkala.
Gorodskoy Beach
Makhachkala is located on the coast of the Caspian Sea. For this reason, visiting and spending the day at Gorodskoy Beach is one of the best summertime activities in this city. The white sand of this beach will make you feel relaxed and happy. You can even swim in the Caspian Sea to cool down.
Park Drakon
If you are travelling with your children, Park Drakon will be an entertaining family activity in Makhachkala. Here, you can find different toys and amusement devices to have a good day. The fee you need to pay to enter and visit the park is zero; however, you need to pay for a ticket for the vehicles in the park.
Dagestan Museum of Fine Arts
Those who enjoy and love the works of art will spend a great time in the Dagestan Museum of Fine Arts in Makhachkala. Inspired by the Russian Federation, this museum has both permanent and temporary collections. There are numerous artworks exhibited in the museum.
Dagestan History Museum
Makhachkala and especially Dagestan have a rich history in which numerous empires lived and ruled. The Dagestan History Museum in Makhachkala shows this rich history. You can find works from the Islamic period as well as Caucasus origin here.
Where to Stay in Makhachkala?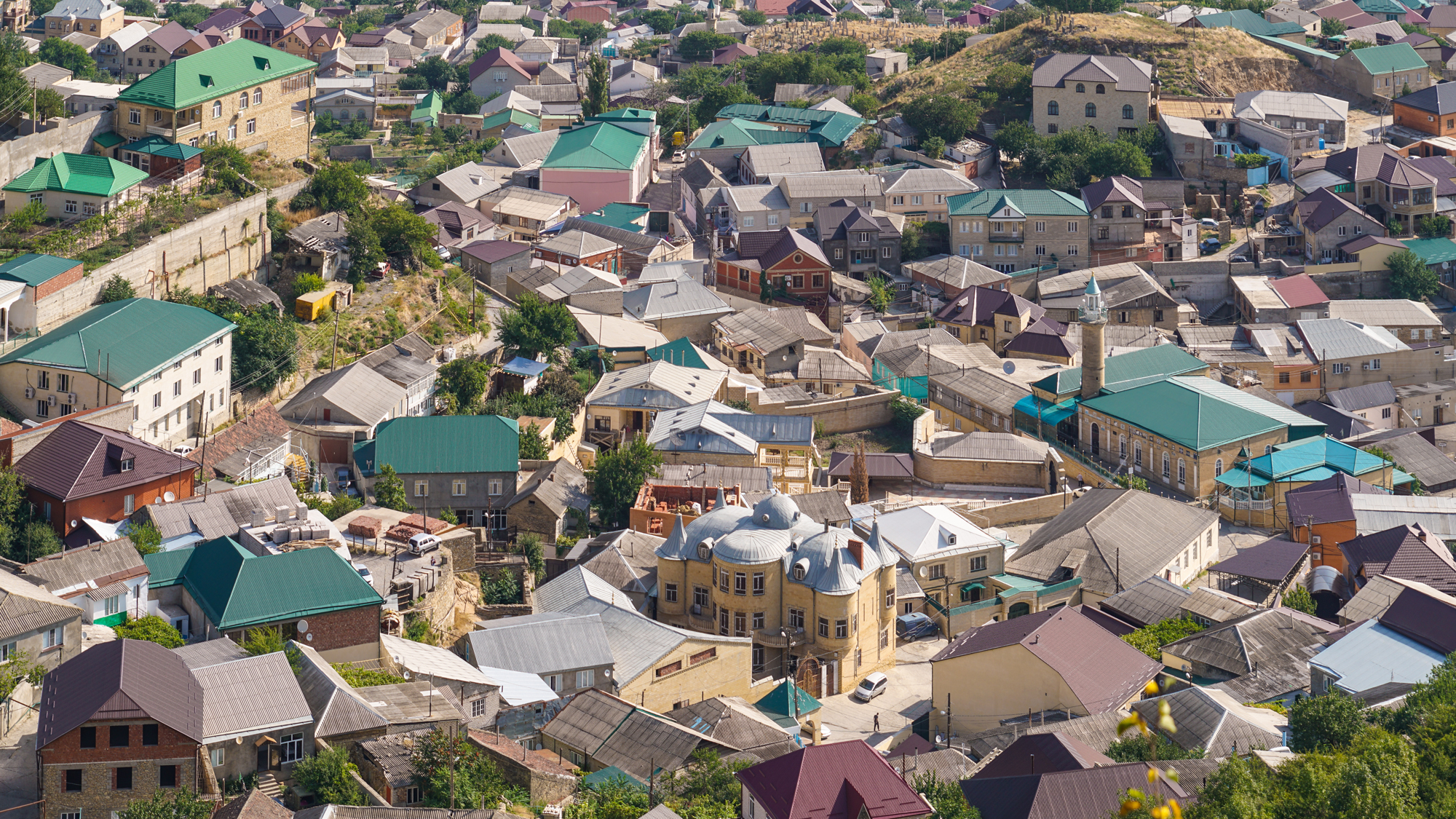 Makhachkala offers a wide variety of options for accommodation. There are different hotels for different budgets. You can find 4-star and 3-star hotels in the city centre. You can stay in 5-star hotels with a beach view.
What to Eat in Makhachkala?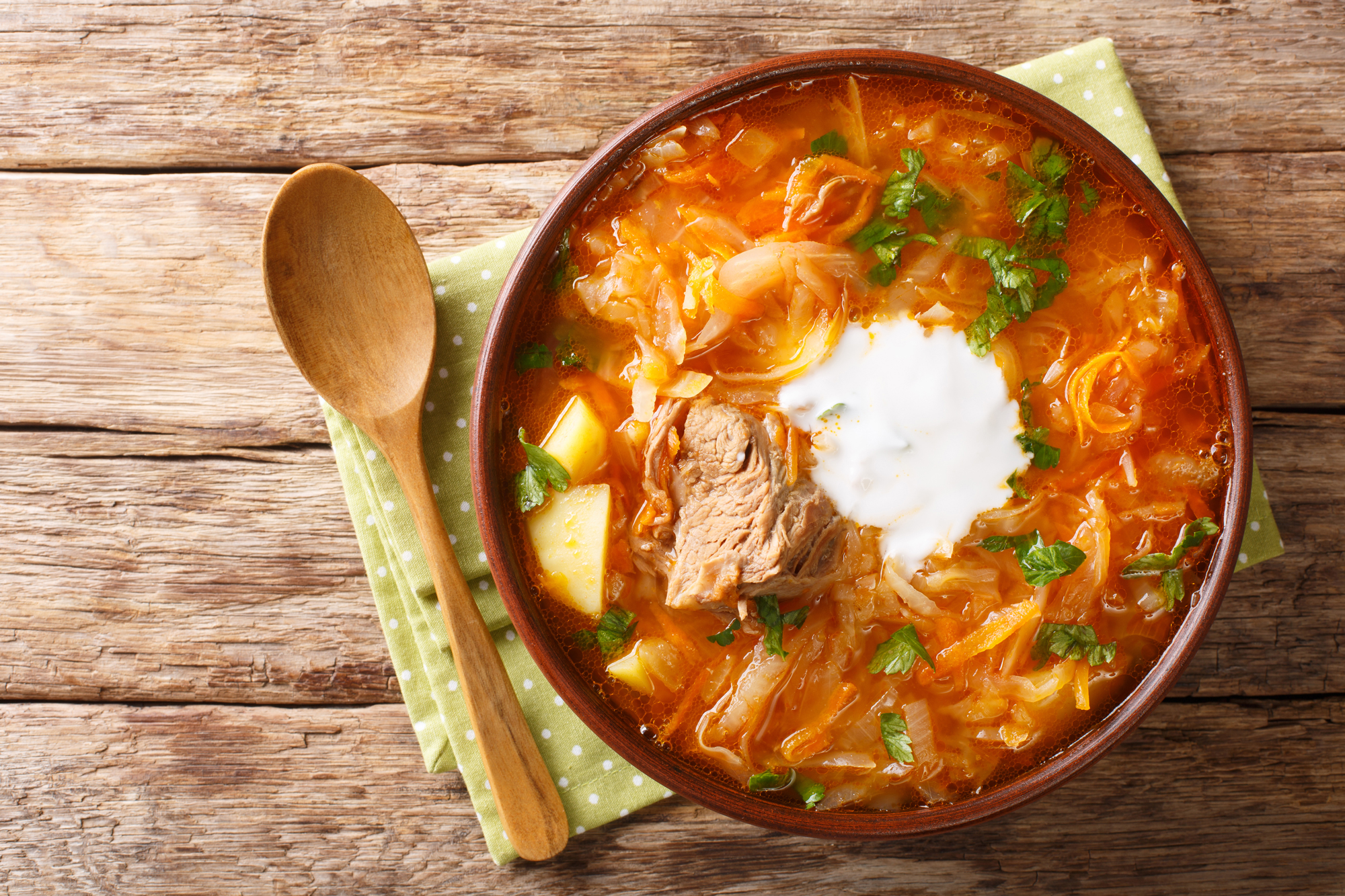 When it comes to Dagestan, the cuisine is inspired by both the Russian Federation and the Caucasus region. So, the cuisine in Makhachkala is a mixture of both of these cultures. Some of the famous dishes and drinks in Makhachkala can be listed as follows:
Khinkal – this is a traditional dough food of the Caucasus region.
Borscht – a traditional meat soup from Russia.
Shashlik – this is a kind of kebab popular in Dagestan and the Caucasus region.
Vodka – vodka is a popular drink in Dagestan and Makhachkala as well.
Smetana – this is a sauce prepared with sour cream and butter. It is commonly used in different dishes, especially in meat dishes.
Ucha – this is a fish soup prepared with tomato and fish caught from the Caspian Sea.
Shopping in Makhachkala: Best Souvenirs to Buy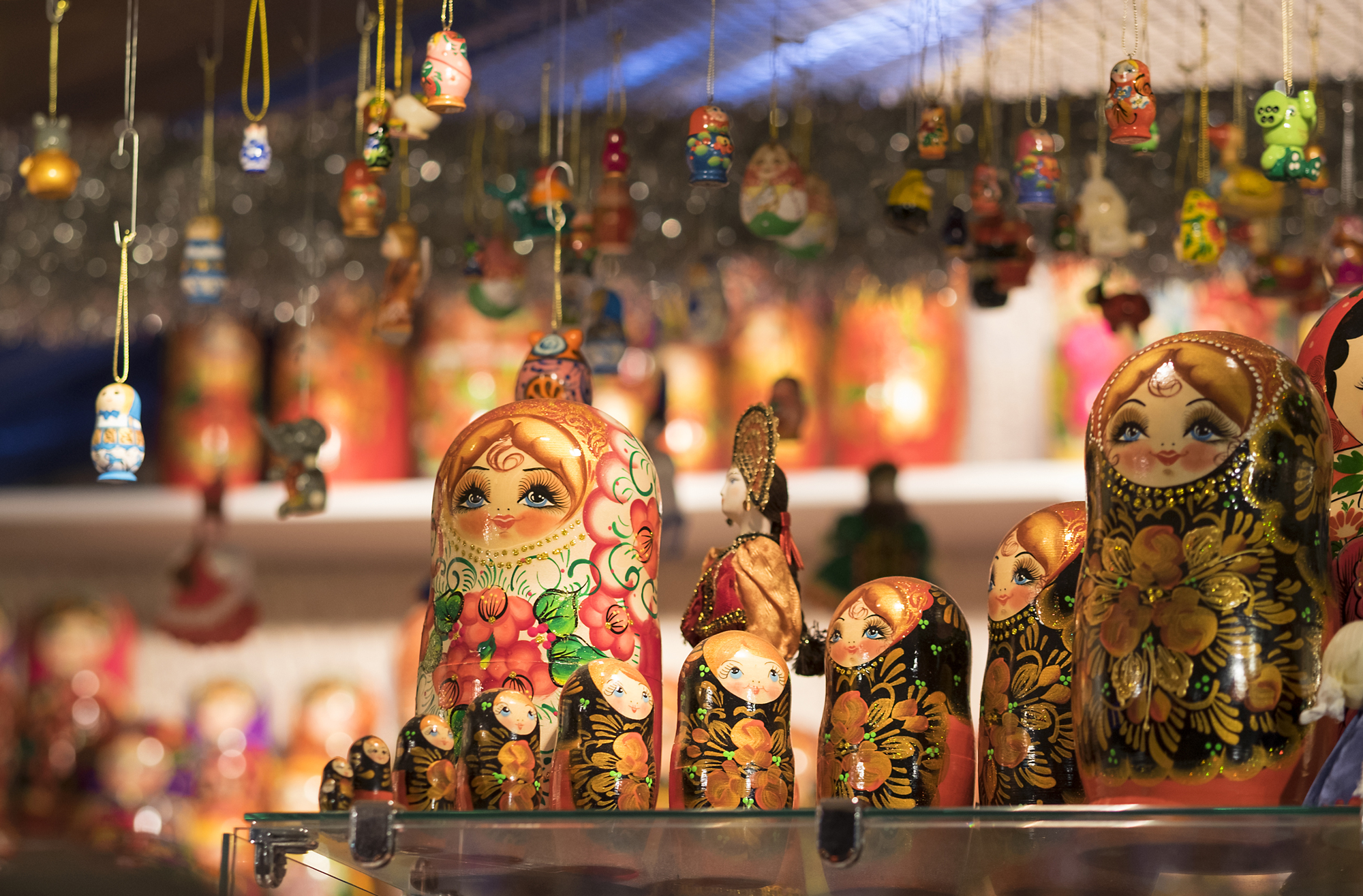 Souvenirs are the best way to remember a holiday and trip. When you visit Makhachkala, you can buy the traditional colourful scarves of Dagestan. Also, you can buy Matryoshka dolls which are mostly attributed to Russia.
Nightlife in Makhachkala
Compared to other cities in the Russian Federation, Makhachkala and Dagestan do not have lively nightlife. You can find a few nightclubs with DJ performances. But these are mainly located in the city centre.
Things to Know Before Visiting Makhachkala
Some regions in Makhachkala can be slightly dangerous. For this reason, it is best to stay at the city centre and use a local guide to visit other places outside the city.
Try to bring something to keep you warm even though you are visiting the city in summer. The weather in this city can change easily.
Essential Numbers
Emergency Service: 112
Police: 112
Country Code: +7
City Code: 8722