Shymkent, the third-largest city in Kazakhstan, is the center of the Southern Kazakhstan Province. Meaning "green city", Shymkent admires people with its lush nature and natural beauties that invite its guests to an impressive and mystical journey with its rich history and ancient architecture. Shymkent, one of the developed industrial and commercial centers of the country with its wide streets and crowded markets, promises a unique travel experience with its regional cuisine and colorful nightlife.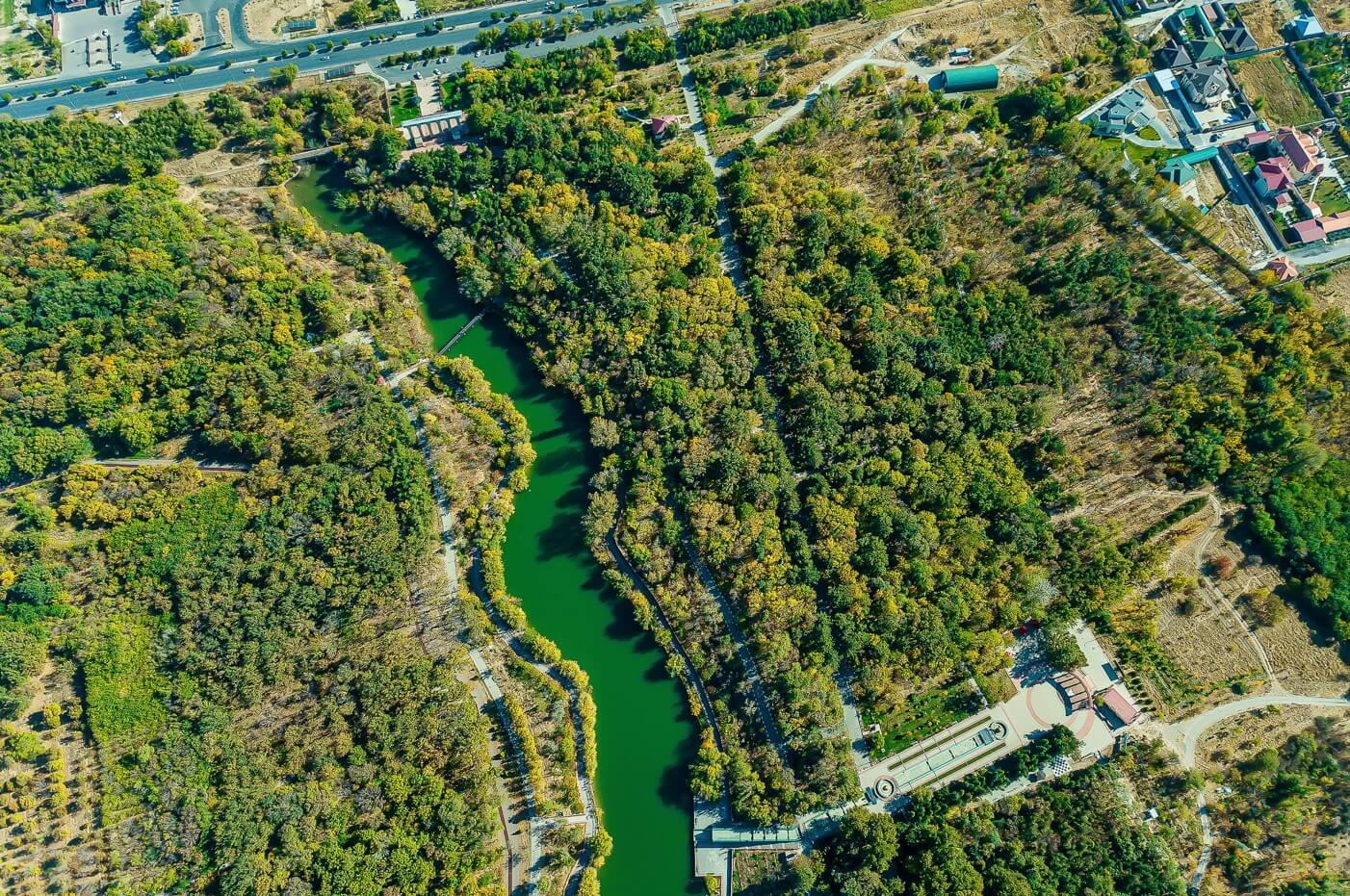 General Information
| | |
| --- | --- |
| Country: | Kazakhstan |
| Region: | Southern Kazakhstan |
| Area: | 1.170 km2 |
| Language: | Kazakh |
| Average temperature: | 13.2 °C |
| Climate: | Continental Climate |
| Vegetation: | Steppe |
| The difference between GMT: | GMT+6   |
| Telephone Code: | +725 |
| Currency: | Tenge |
| Socket Type: |  C, F 220V |
 
How to Get to Shymkent?
You can reach Shymkent, which hosts many tourists every year with its rich historical texture, natural beauties, and eye-catching architecture, from Sabiha Gökçen Airport with Pegasus Airlines in approximately 5 hours. Direct flights from İstanbul İstanbul Sabiha Gökçen Airport (SAW) to Shymkent are offered by Pegasus Airlines. You can also have indirect flights from different destinations in the world. For indirect flights, you can firstly reach Istanbul Sabiha Gökçen Airport then Shymkent. For flight dates and details, you can check the Shymkent flight tickets, and buy the ticket that best suits your travel dates with Pegasus Airlines advantages.
Transportation from Shymkent International Airport to City Center
Shymkent International Airport is located about 11 kilometers from the city center. You can use 12, 12a, and 12b buses or Matryoshka vehicles to reach the city center. Also, you can prefer the taxis in front of the airport to make your journey, which will take about 15 - 20 minutes for a faster and more comfortable trip.
Besides, to get to the city center faster from Shymkent airport and explore all the routes you have determined freely, you can consider car rental services offered by Pegasus Airlines.
Public Transport in Shymkent
In Shymkent, city transportation is provided by bus, train, matryoshka vehicles, and taxi. You can go to many points of the city economically and comfortably by buses and matryoshka vehicles. Also, you can visit Shymkent and the surroundings by using the trains, located in Kabanbay Batyr and linked with many intracity and intercity points. If you are seeking a comfortable and faster transportation option, you can choose taxis located at many points in the city center.
Best Time to Visit Shymkent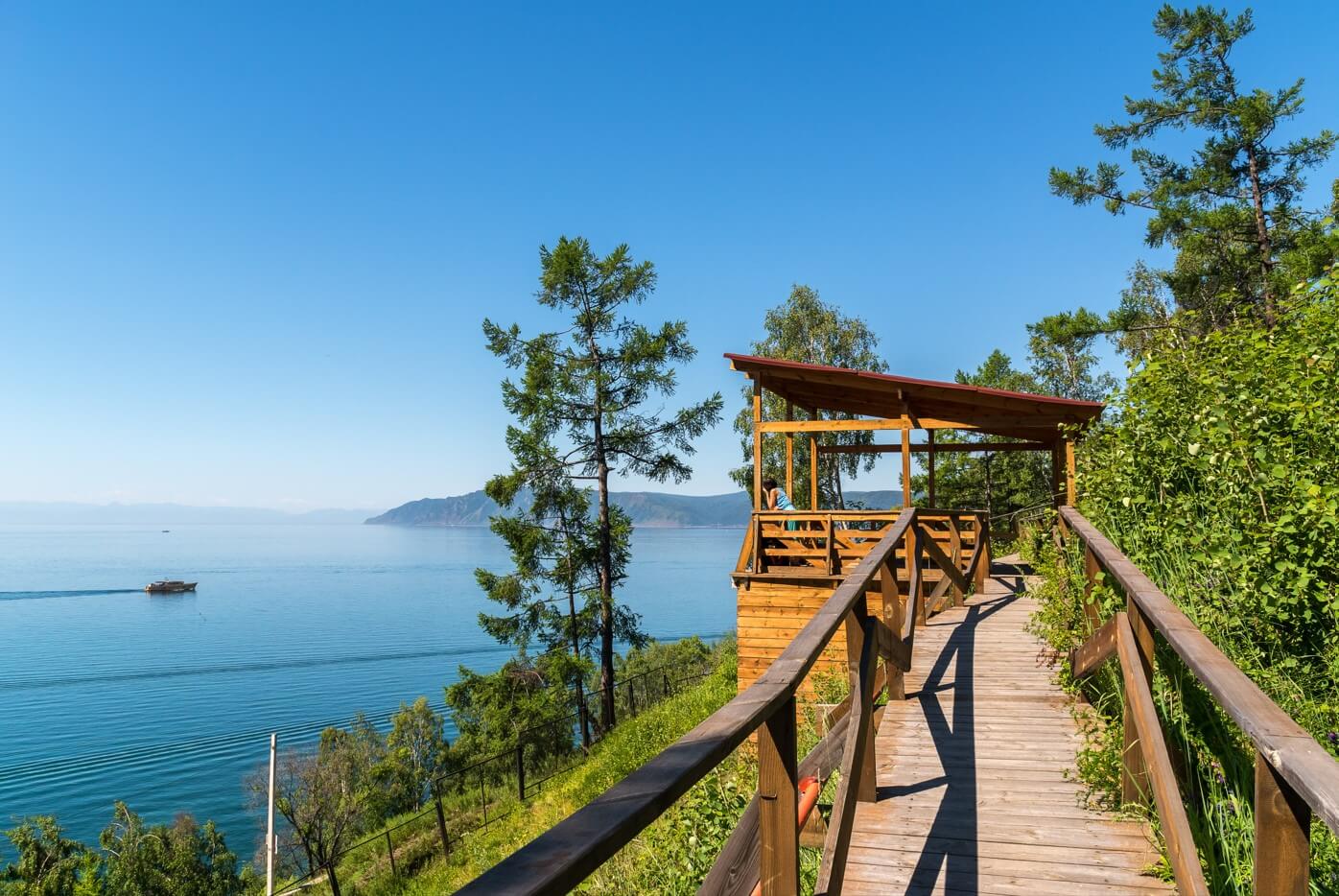 Having the characteristics of a temperate continental climate, Shymkent offers its visitors a four-season holiday opportunity. However, if you want to witness the lush nature of the city, wander the historical and touristic areas comfortably, the ideal time to visit Shymkent is between April and October when the weather starts to get warmer. It will be enough to make a 3-day trip plan to explore the natural and historical beauties.
Places to Visit in Shymkent
Having a rich historical and cultural background, Shymkent also offers a different sightseeing experience with its architecture and natural beauties. The city, which admires guests with its mosques, mysterious caves, and museums, opens the doors of a completely different world with its unique mystical atmosphere.
Park Abaya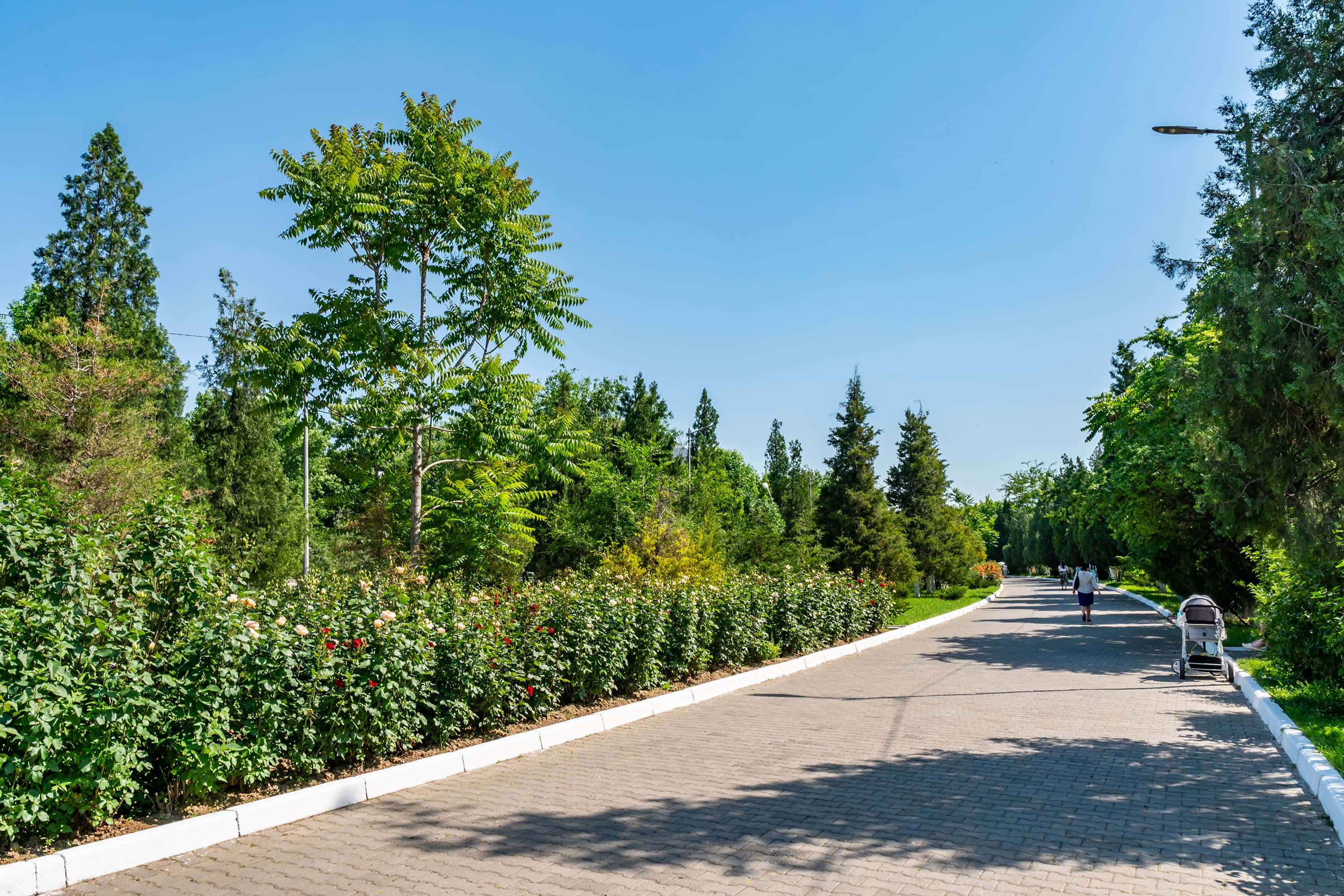 Park Abaya was opened to commemorate the wars of Kazakhstan. In the park, there are monuments of people who have a critical place in history. Offering a very peaceful and calm ambiance with its green areas, cafes, and food shops, the park is one of the first addresses that come to mind to get away from the crowd of the city and take a pleasant walk.
Regional Museum
In the Regional Museum, revealing the history of Kazakhstan and Shymkent, many historical artifacts unearthed as archaeological studies in the region are exhibited. This museum, where you can witness the history of the city in the light of photographs and documents, also has a collection of impressive 19th-century artworks, traditional musical instruments, and silver jewelry.
Etno Museum
This building, which has been used as a pottery workshop for many years, has been turned into a museum where handcrafted works of art are exhibited today. The museum, a small part of which is still used as a pottery workshop, also includes an art gallery and a library that offers information about Kazakhstan's history.
Baidibek Ata Monument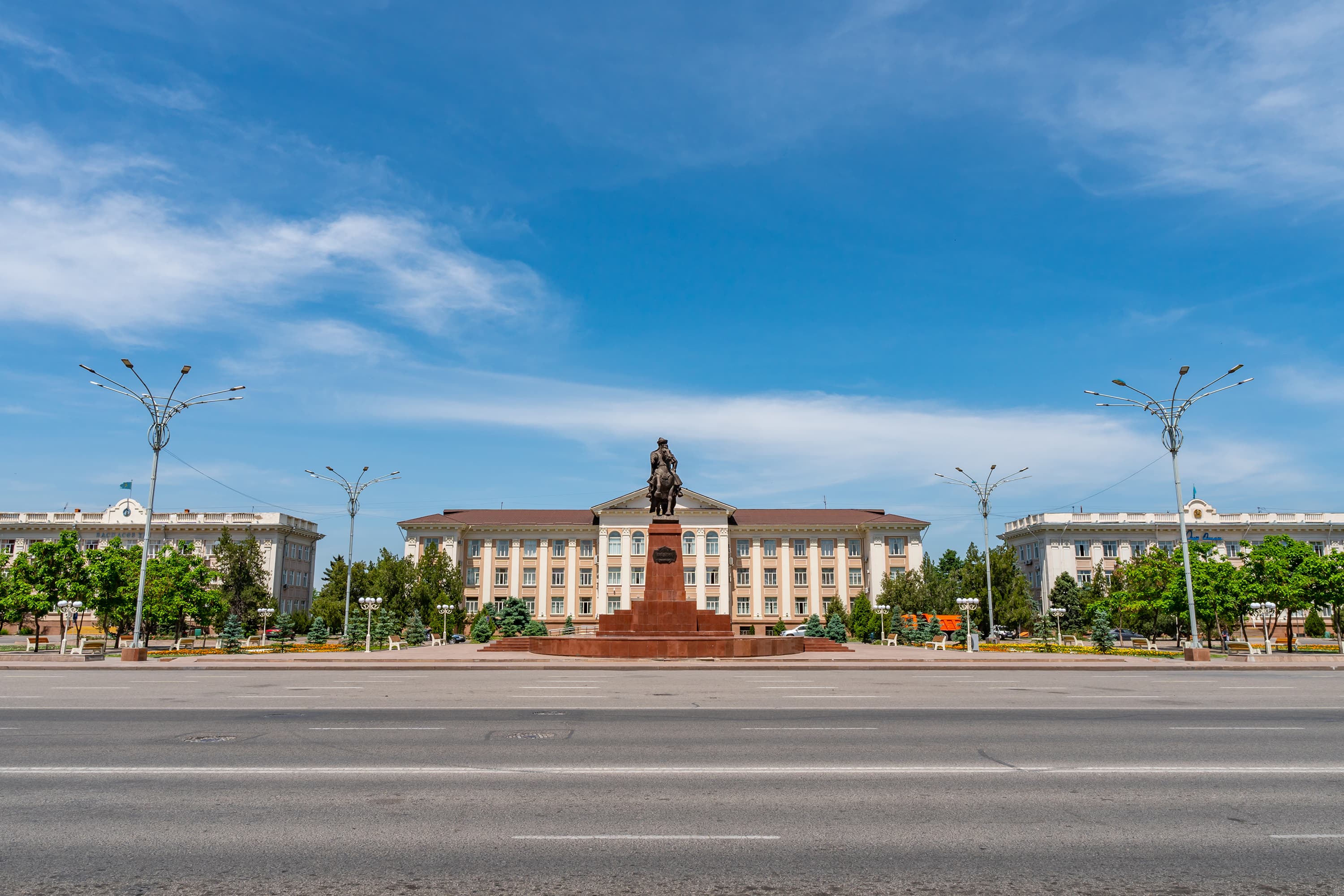 One of the main attractions of the city, Baidibek Ata Monument is Shymkent's tallest monument. The monument was dedicated to Baidibek Biy, who played a major role in the unification of Kazakh people in Kazakhstan.
Shymkent Zoo
Shymkent Zoo, Kazakhstan's oldest and largest garden with a history dating back to the 1980s, is located on a vast area of 34 hectares. Hosting more than 100 animal species, the zoo promises a fascinating nature atmosphere with its lush resting area.
Where to Stay in Shymkent?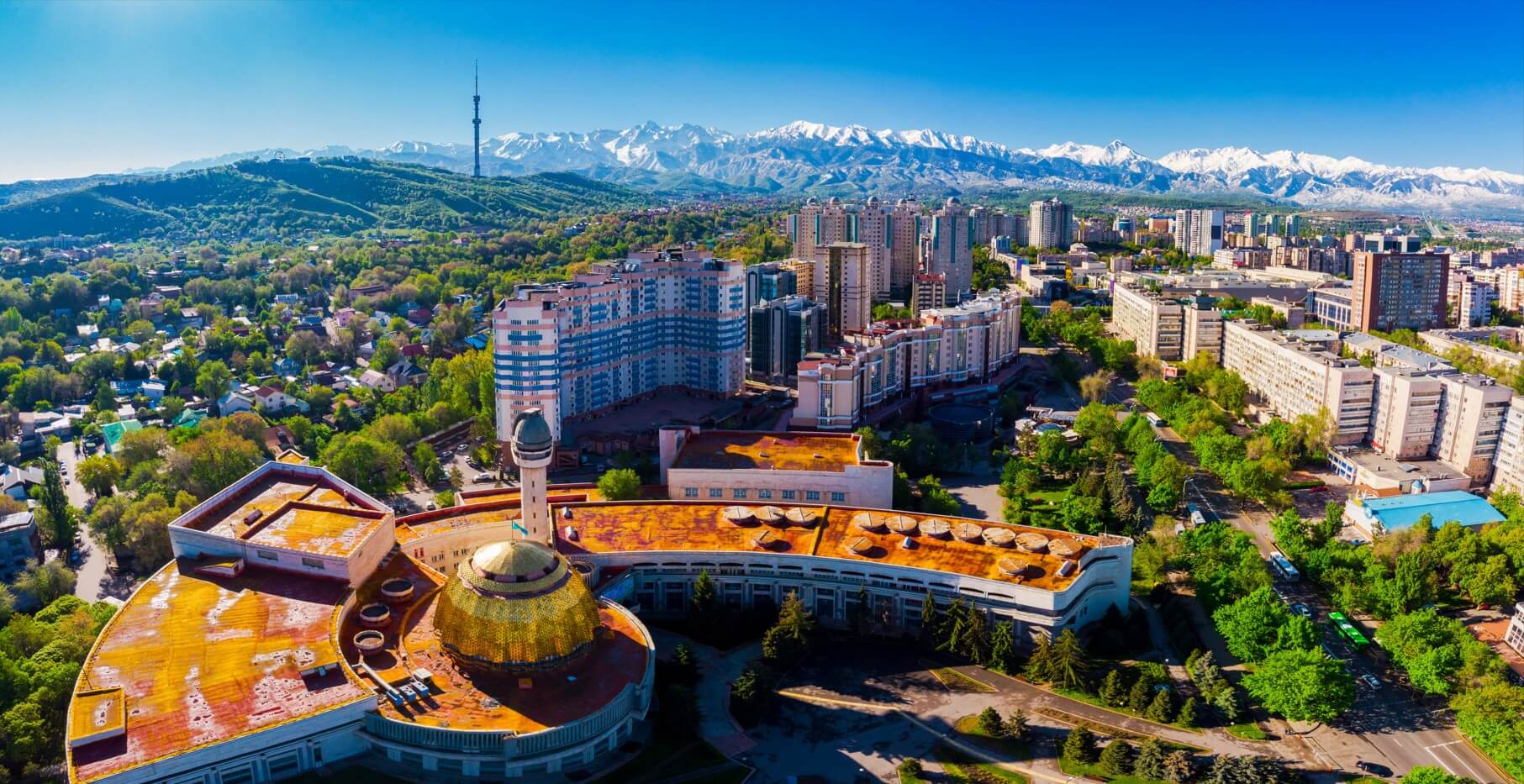 Shymkent offers its visitors many accommodation options to suit every choice, from budget-friendly hostels to luxury hotels. To experience the vibrant and lively atmosphere of the city and its colorful nightlife, you can stay in comfortable rooms by choosing luxury hotels in the city center and can visit many parts of the city. Located near Park Abaya and in the Turkestan region, there are the most famous hotels in the city that you can prefer for luxury accommodation. Also, by choosing boutique hotels and pensions that are out of the city, you can have a peaceful and pleasant holiday in a place where you can feel the natural and historical texture of the city.
You can book your hotel through Pegasus Airlines advantages with the most affordable prices.
What to Eat in Shymkent?
Shymkent, where you can taste different flavors of Middle Eastern and Russian cuisine, promises a different experience to taste lovers with its wide variety of food. In the city, meat dishes and rice are quite common, camel and horse meats are used a lot.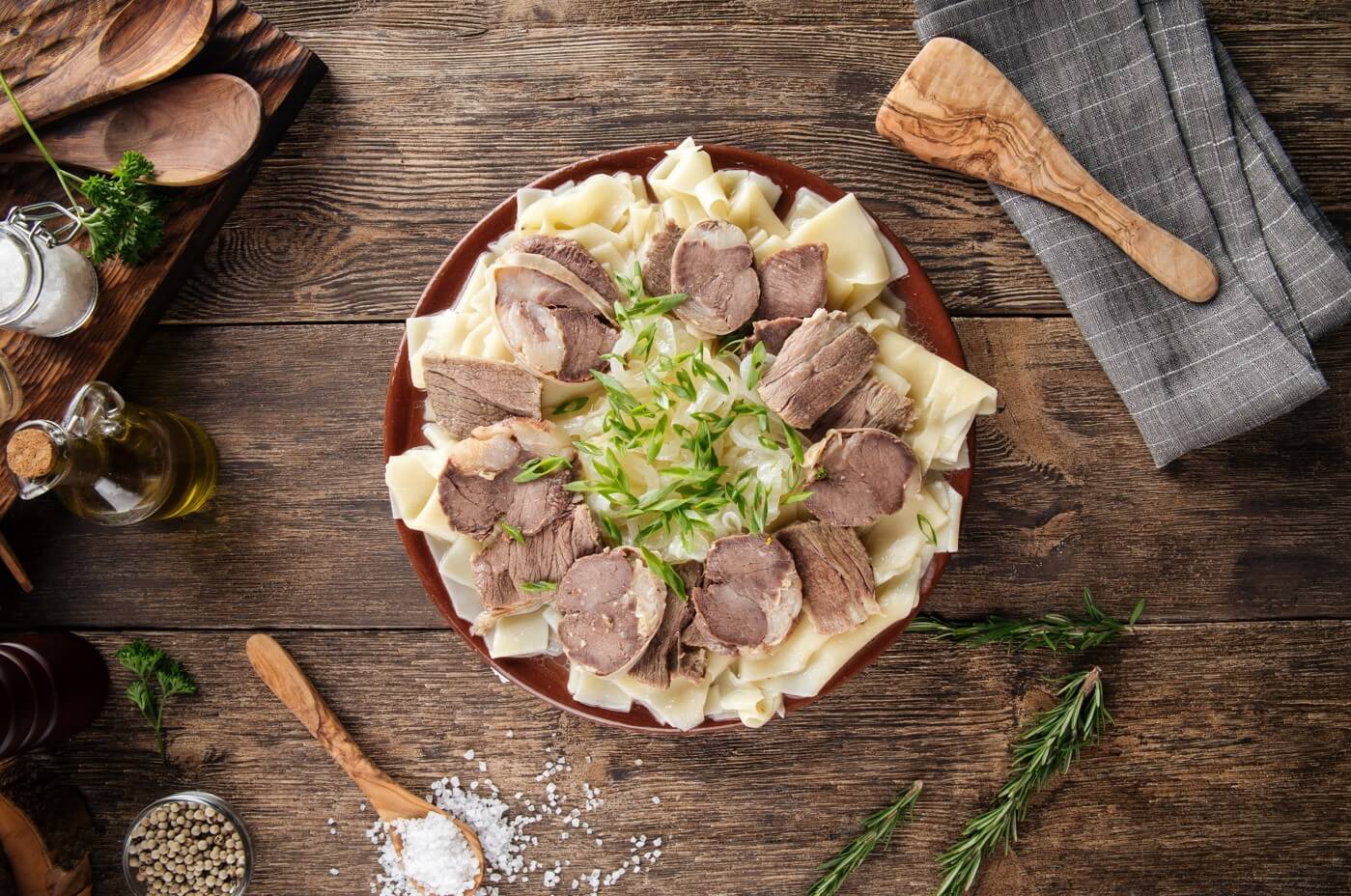 Prepared with dough bread, horse meat, and vegetables, Beshbarmak stands out among the traditional flavors of the city. In addition, şaşlık kebab, Kazak soup, Kazakh mantı, Uzbek Pilaf, and Lagman are among the most famous flavors of Shymkent. Camel milk and kumiss are the fundamental local drinks of Shymkent.
Here are the famous places where you can try the local flavors of Shymkent:
Kazakhasia
Bar Villa
Kok Saray
Shopping in Shymkent: The Best Souvenirs to Buy
In Shymkent where craftsmanship is highly developed, felt and real leather products are prevalent. The most popular souvenirs are felt toy camel figures, traditional felt tents called yurta, local musical instrument dombra figures, and Kazakh dolls in traditional costumes. You can also find handmade silver and gold souvenirs in many places in line with the mining activities in the country.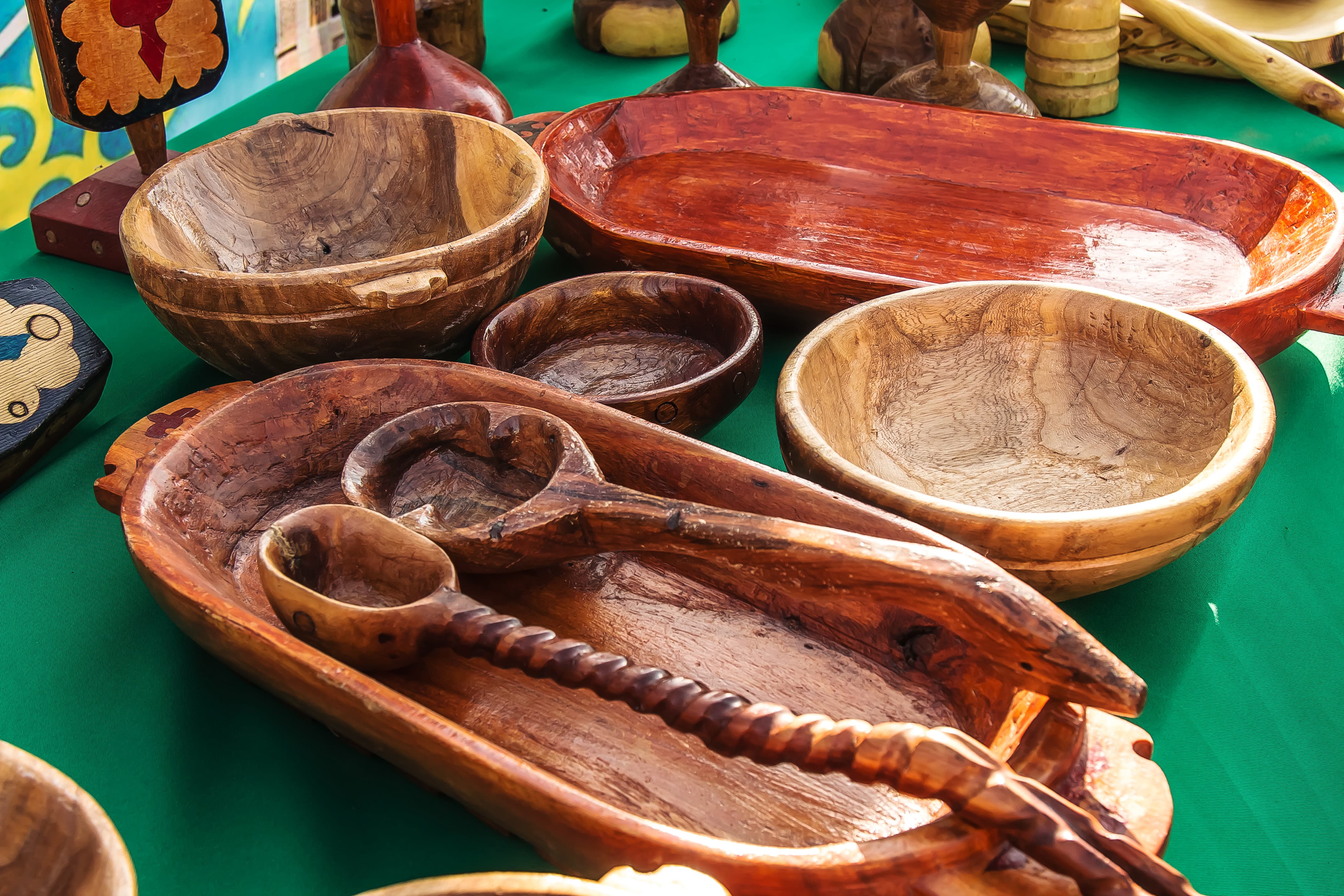 The most famous local markets of Shymkent are Bazar Samal and Anya Bazar. In these markets, you can find local fruits, vegetables, and many souvenirs and handmade items that reflect the Kazakh culture. Also, you can buy souvenirs at the shops in Park Ken-BaBa on Taukexana Street. Besides, Shymkent Plaza AVM is one of the biggest shopping and entertainment centers in the city where you can find the products of many famous brands.
Nightlife in Shymkent
Standing out with its vibrant nightlife Shymkent offers many different entertainment options such as restaurants, bars, and nightclubs to relieve tiredness and have a pleasant night. Especially restaurants and cafes located in the Ken Baba and Turkestan region promise an unforgettable evening accompanied by delicious local dishes and live music. If you want to catch the rhythm of the music accompanied by famous DJs, you can turn your route into bars and pubs on Karavan and Asqarov Street. Also, you can have a pleasant time with night entertainments organized in the restaurants and bars of the city's famous hotels.
Essential Phone Numbers
City Code: +725
Shymkent International Airport: +77252455031
Emergency: 112