Stockholm is the capital of Sweden and the largest city in Scandinavia, situated by the intersection of Lake Mälar (Mälaren) and Salt Bay (Saltsjön), an extension of the Baltic Sea. The city comprises of fourteen islands as part of the Swedish archipelago.  The name of this old city derives from two words: -stock meaning 'log' coming from the Swedish word Stokker, and holm whose meaning is "islet" referring to Helgeandsholmen, the islet in central of Stockholm. Supposedly, logs were commonly used to mark the places of importance such as markets or frontiers in the past times.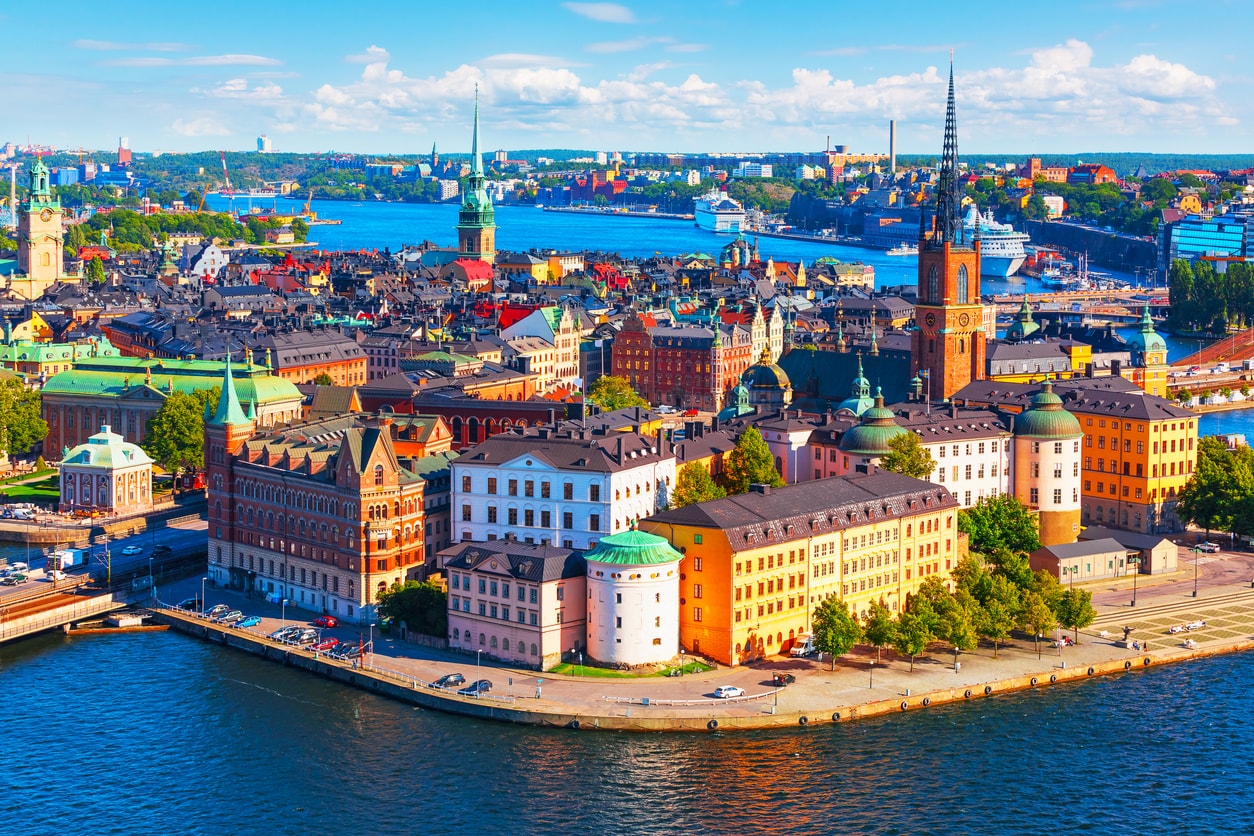 The inner city, "innerstaden", is the historical attraction point of many visitors, where the famous Gamla Stan (Old Town) is located. The history of the town dates back to 1242, when the Swedish ruler Birger Jarl built Stockholm. But it became the official capital of Sweden only in 1436 and became the main point of attention during the conflicts with Denmark. Stockholm got liberated by Gustav I Vasa in 1523. The city later progressed into a true cosmopolite hub from a medieval town over the past decades. Today, Stockholm is a vibrant innovative center with its expanding start-up culture and many important educational institutions, as home to the largest Nordic university city in Scandinavia. 
The city makes sure that the visitors will have a unique experience, whether you go on a boat tour, paddle around the city or spend hours at its internationally known cultural attractions. 
General Information 

| | |
| --- | --- |
| Country: | Sweden |
| Region: | Mid-Southeast zone |
| Area: | 188 km² |
| Language: | Swedish |
| Average temperature: | 7 °C |
| Climate: | Continental |
| Vegetation: | Hornbeam, pine, spruce and birch forest |
| The difference between GMT: | GMT+2 |
| Telephone Code: | +46 |
| Currency: | Swedish Krona |
| Socket Type: | Type F and C |

How to Get to Stockholm?

Sweden's Arlanda Airport is easily connected by Pegasus Airlines from Istanbul Sabiha Gokcen Airport. You can buy your Stockholm flight ticket online and schedule your trip in advance.
Transportation from Stockholm Airport to City Center

Arlanda Airport is located 37 km away from the city center. The easiest way to reach to Stockholm city center is by train provided by Arlanda Express which takes around 20 minutes. Flygbussarna is the shuttle bus, but it takes about 45 minutes to reach to the central train station. Be aware that tickets can be bought only by card on board or from the digital kiosks inside the airport. Buses and trains stop at Norrmalm, where the Stockholm Central Train Station is located nearby. Another option is Pegasus car rental service that enables a comfortable journey.
Public Transport in Stockholm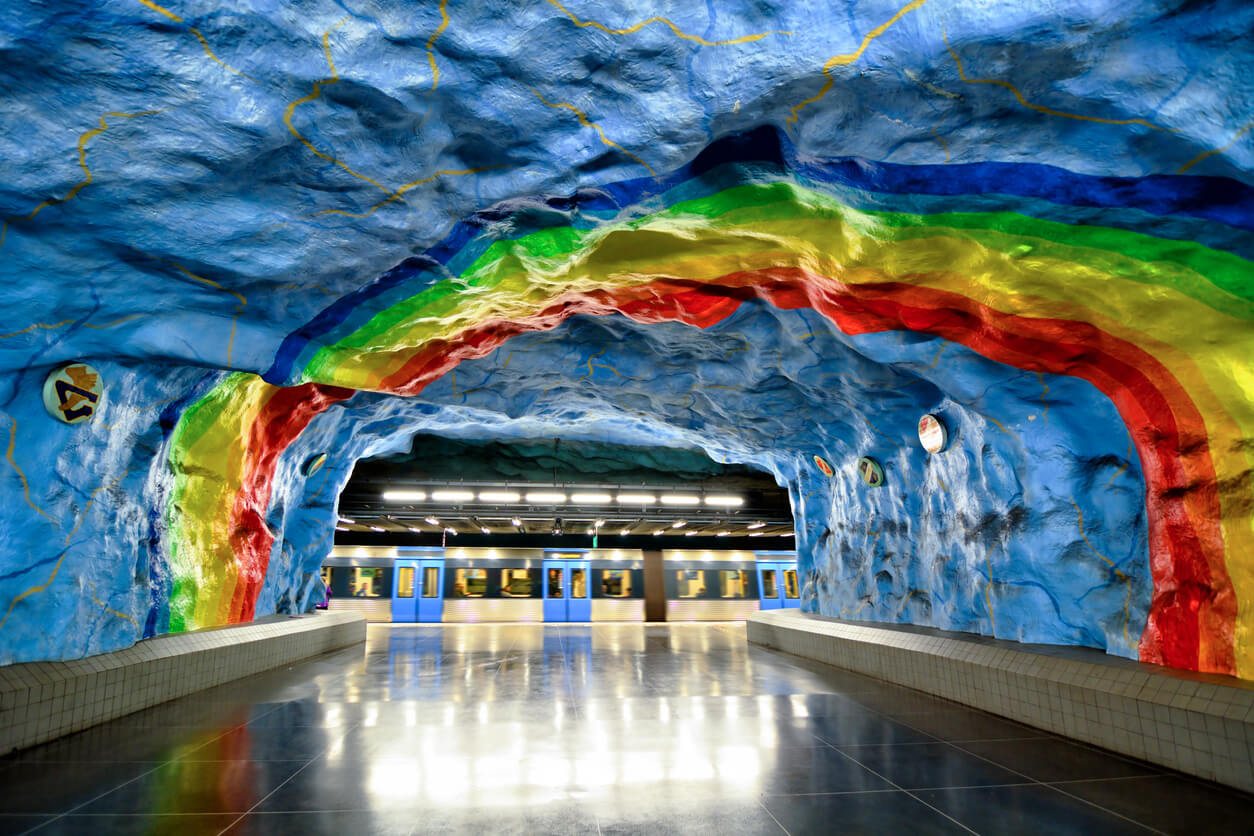 Stockholm is not famous for its low costs and transportation can get a bit expensive. However, the highlights of the inner city are within walking distance and there are alternative ways to save some money. You can get a transportation card that can be used on buses, ferries and trains. Taxis cost a lot in this beautiful city, but the good news is buses and subways are running frequent enough including the night shifts. There is also the Stockholm Card which enables access to public transportation and most of the city museums, if you are looking for ways to save up some money while doing lots of sightseeing. There are a variety of options for travelling in the city operated by the SL including the metro, ferry, bus and tramlines. The metro stations of Stockholm are also exhibition points where the artworks are on display. 
Best Time to Visit Stockholm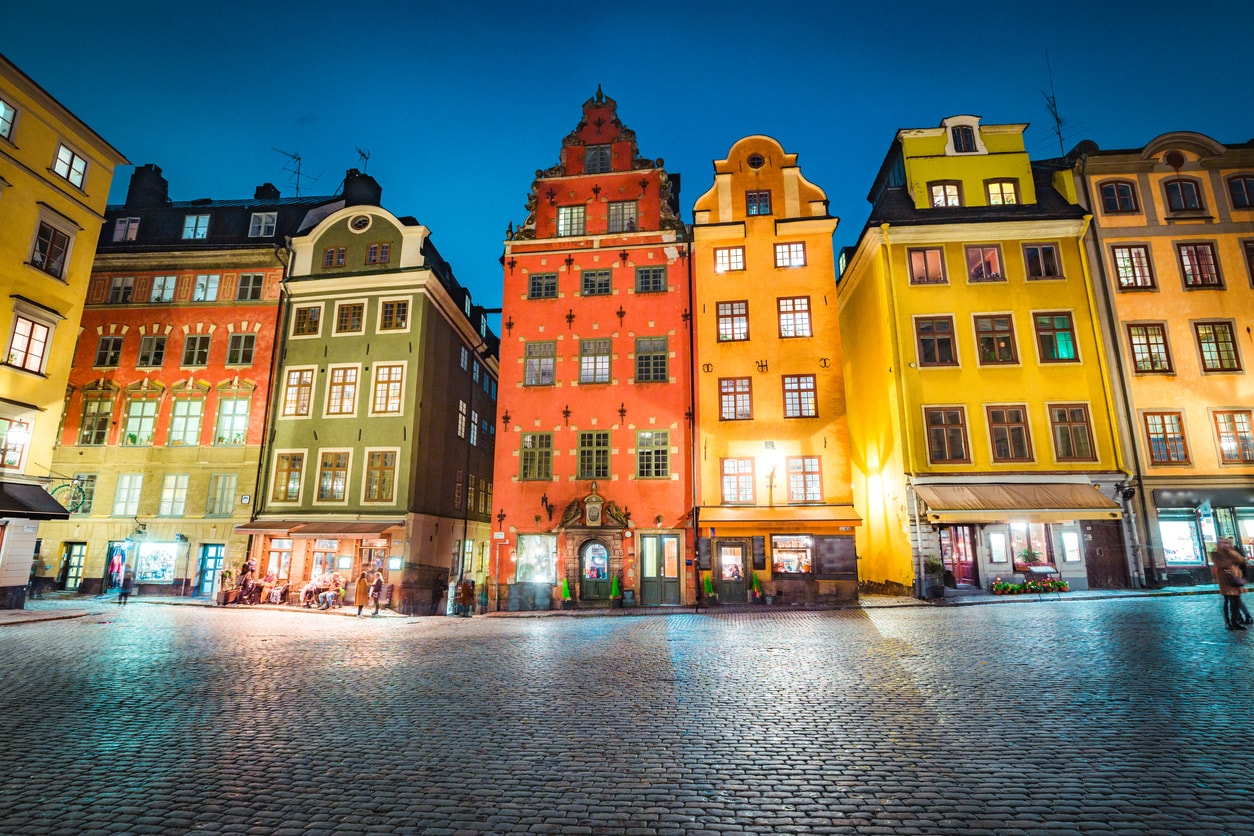 Stockholm has a fairly mild temperature but can get very cold in winters with few daylights under freezing weather conditions, starting from November until April. On the other hand, the city welcomes longer sunny days from June through October and enjoys an average of 20-25 ℃, which probably makes it the best period to visit this Nordic gem. You may want to spare at least 2-3 days to be able to truly explore Stockholm. 
Festivals in Stockholm

Stockholm is home to many international fairs, events and festivals all year long.
Stockholm International Film Festival (September)

Stockholm International Jazz and Blues Festival (November)

Stockholm Street Festival (July)

Nobel Prize Ceremony (December)

Smaka pa Stockholm / Food Festival (June)
Places to Visit in Stockholm

Its splendid architecture with a mixture of classical and modern touch, tiny cobblestoned streets, waterways, traditional Fika culture and amazing natural landscape make this Nordic city a favored travel destination.
Gamla Stan (Stockholm Old Town)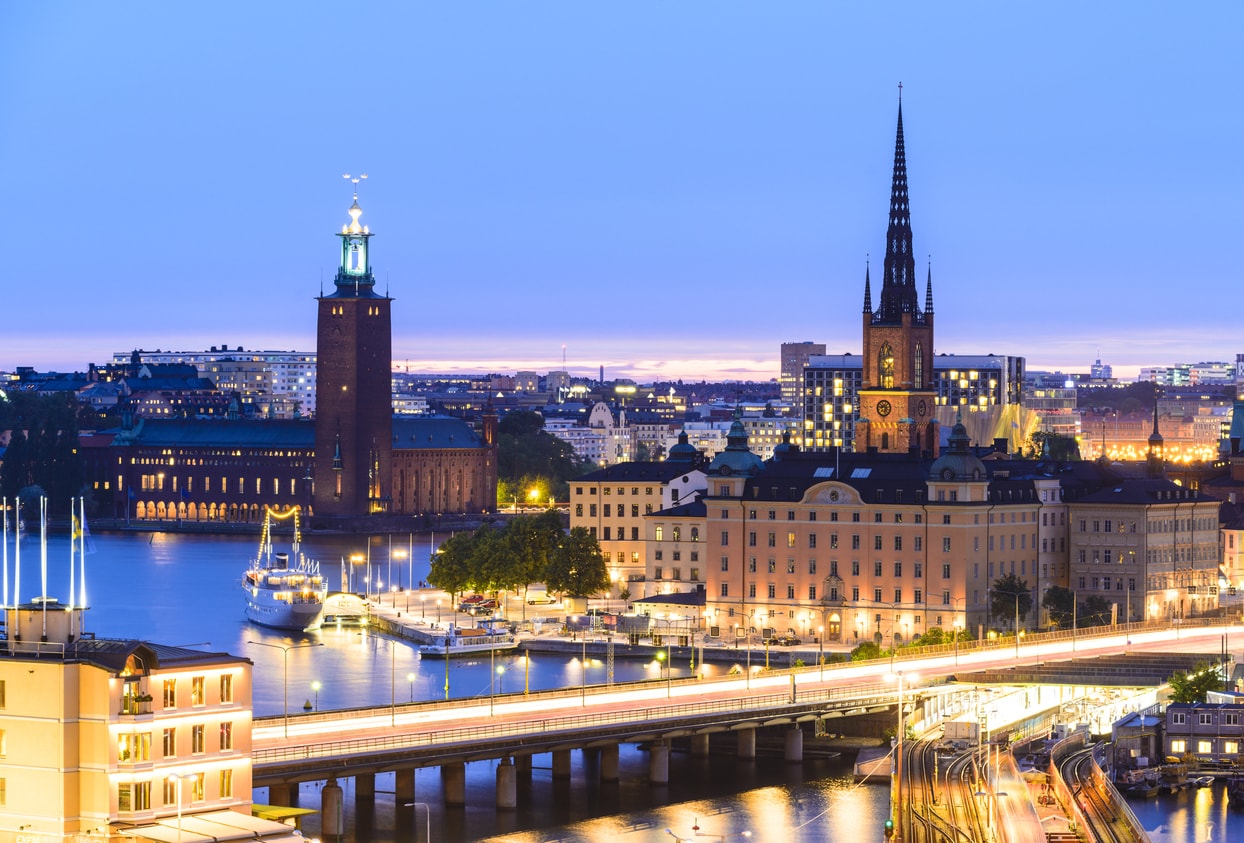 The most famous area of Stockholm is the old town.  It dates back to the medieval age, 13th century and is marked by narrow lanes and tiny streets filled with old buildings. It is pleasant to wander around Gamla Stan, as it's easy to walk on the streets full of shops, restaurants and cafes.
The Royal Palace of Stockholm 
The Royal Palace is the official residence of the Royal family of Sweden and definitely worth a visit once you are in Stockholm. The palace has more than 600 rooms and is open for visitors with its many impressive museums. It is open from 10am until 4pm every day except on Mondays. 
Vasa Museum 

Vasa Museum is among the most visited places in Scandinavia and displays the battleship Vasa, which was sunk off the coast of Stockholm in 1628. It got discovered and renovated after 333 years. It welcomes visitors at the center of the museum, while other exhibitions are explaining how it was salvaged. 
Stockholm City Museum (Stadsmuseet)

Located in the Södra Stadshuset district, this museum displays many historical artifacts since the foundation of the city of Stockholm and provides a deeper look into the roots of the city for history lovers. 
Katarina Lift (Katarinahissen)

Designed in 1881 by engineer Khurt Lindmark, the elevator was opened in 1883 in the Södermalm area. It is a popular destination for those who want to watch the beautiful Stockholm skyline.
Skansen

Skansen is world's oldest open-air museum founded by Artur Hazelius in 1924. It showcases the history, lifestyle, customs and traditions of Swedish people through inclusion of many colorful activities all year long. You can also discover the Nordic wildlife here, as it hosts some domestic and exotic animals which can attract the interest of little children.
Where to Stay in Stockholm?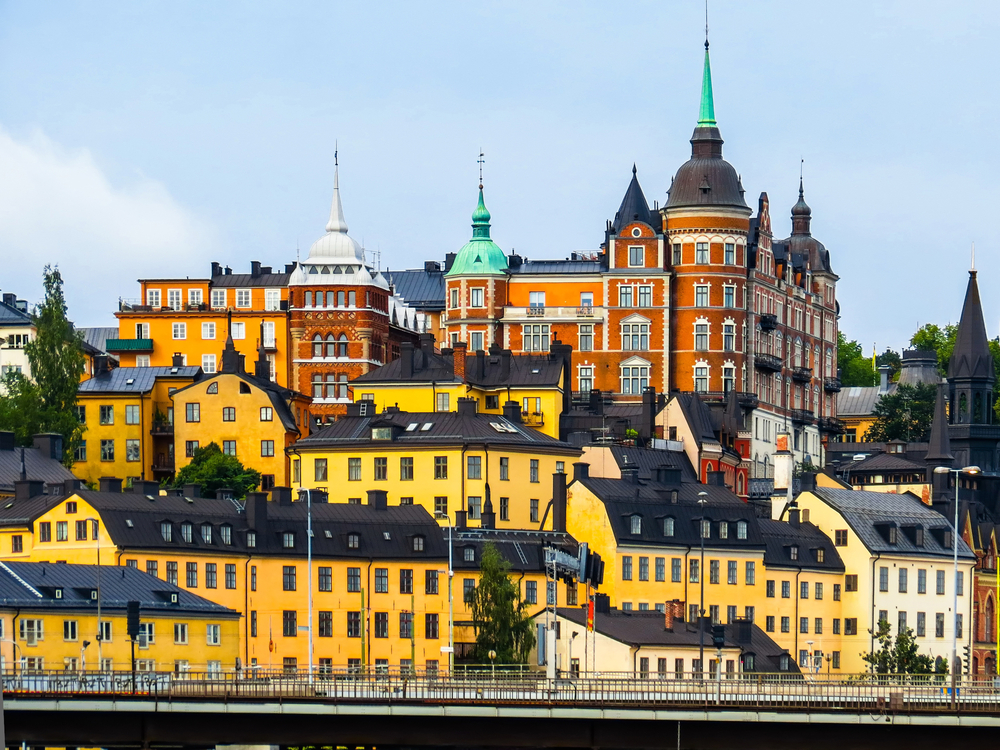 Stockholm offers many options in and around the city when it comes to accommodation. Gamla Stan is among the best places for those who are looking for classic Swedish inns and guesthouses, like Castle House Inn or Hotell Skeppsbron. Norrmalm is the central district in which some major hotel chains are located, such as Radisson Blu Waterfront or Sheraton Stockholm. Then, Östermalm and Kungsholmen are also listed as comfy lodging spots, within short distances away from the center. Alternatively, you can find many other options around Vasagatan and Kungsgatan streets. 
What to Eat in Stockholm?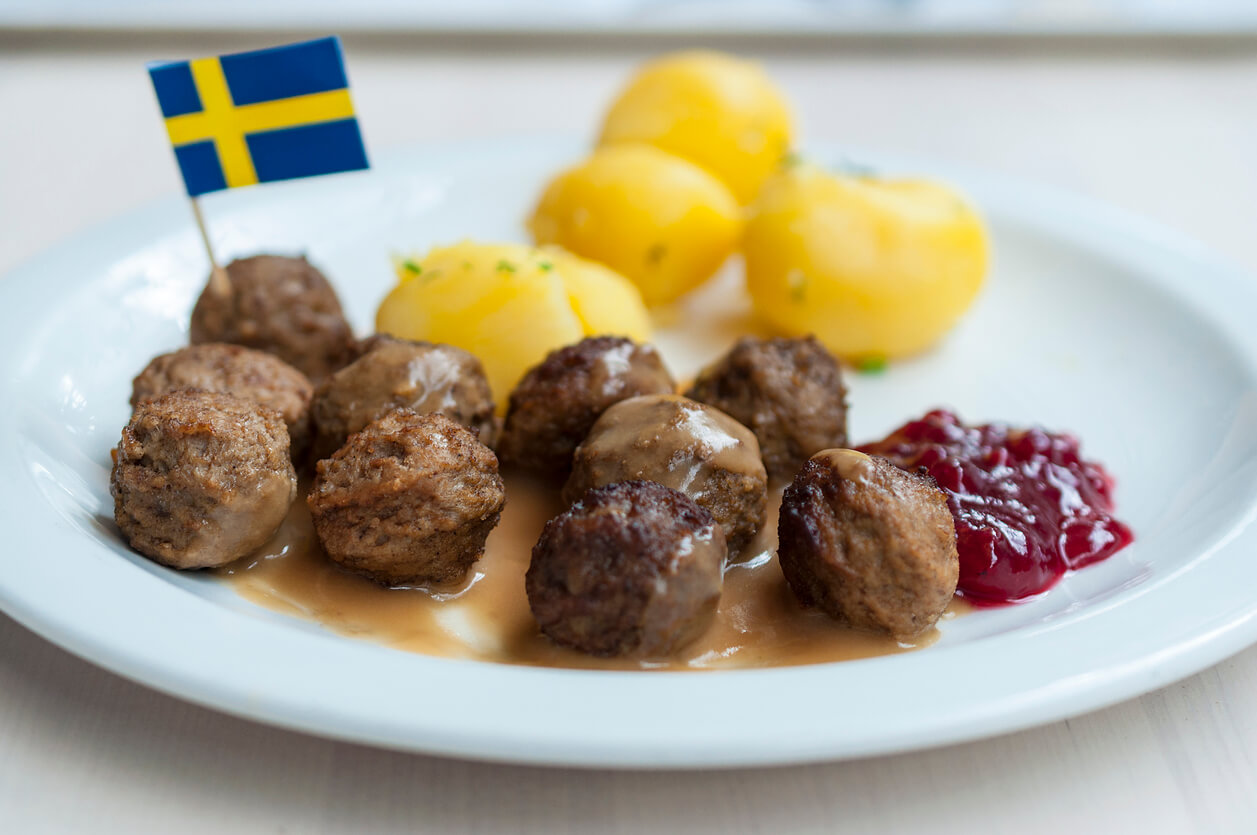 Lunch is known to be the biggest meal of the day in Sweden, where most restaurants provide open buffets with fixed prices. A typical day for a Swede cannot be complete without the 'Fika' break, where a Swedish coffee ritual takes place. Traditionally it is served in the afternoons along with a cinnamon bun. Sweden has certainly many other savory foods other than meatballs. Swedes love to eat meat, seafood and potatoes while burgers are a passion for many of them.  'Knäckebröd' and wild cranberry jam 'lingon' are among the most consumed snacks. Then, surströmming, a fermented Baltic sea herring, and eel are some of the local Stockholm dishes. There are so many good restaurants, coffee shops and bars in the city that appeals to diverse tastes. Make sure to have a look at our list to taste the best foods in town: 
Swedish Meatballs: Lilla Ego, Operakallaren, Kagges

Surströmming: Lisa Elmqvist, Restaurang Ekstedt, Stockholms Gästabud, Gerdas Fish & Seafood Restaurant Reviews, Kvarnen

Eel: Wedholms Fisk

Cinnamon buns: Valhallabageriet AB
Shopping in Stockholm: The Best Souvenirs to Buy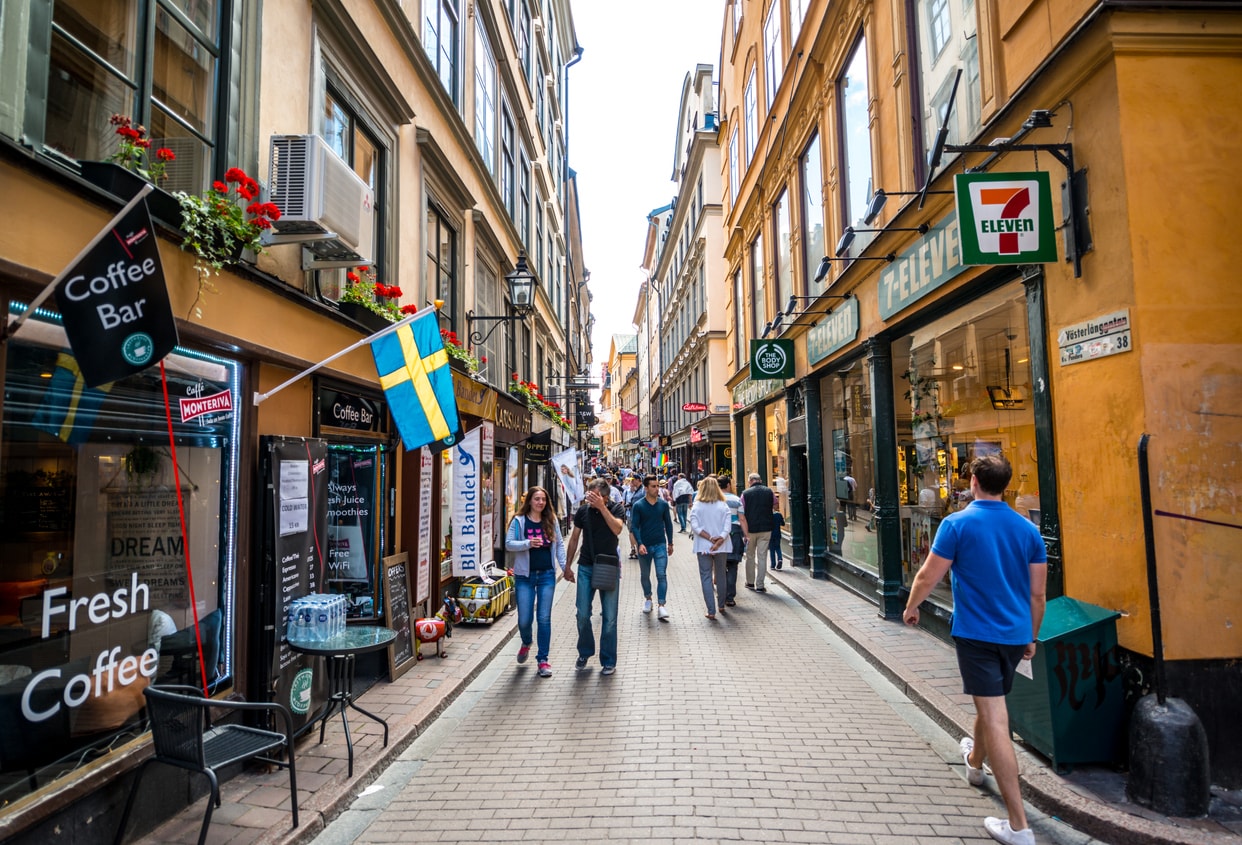 Sweden is renowned for its design with its internationally appreciated designed clothes, textiles, hand-painted glassware and interior accessories. Östermalm is a wealthy and pretty district that includes some shopping streets. Gamla Stan is among the top areas that include several designer boutiques, concept shops, book shops on its two main streets, namely Vasterlanggatan and Österlanggatan. Norrmalm, Drottninggatan, Vasagatan, Kungsgatan, Hamngatan and Biblioteksgatan are the major streets with the most luxurious shops. 
Additionally, there are some shopping centers to opt for, including the Mall of Scandinavia, Stockholm's largest shopping center or Ahlens City that is suitable for all kinds of budgets. If you are looking for something more local and cultural Hornstulls Marknad is definitely the place to go where the flea markets, Loppmarknaden and Söderloppis are located. The best souvenirs to buy from Stockholm are carved wooden utensils, handmade clogs, Samí handcrafts and jewelry as well as the Swedish licorice and chocolate to satisfy a sweet tooth. 
Nightlife in Stockholm


There are many cool places to have fun at night in Stockholm. You can check out the bars on Kungsholmen and Södermalm streets. Stureplan area is also famous with its dance clubs. The city gets even more vibrant during summer time, when the outdoor clubs and day parties become a thing in Stockholm. 
Things to Know Before Visiting Stockholm 

Be aware that most places in Stockholm opt for card payments rather than cash since the city aims at becoming cash-free in near future. Furthermore, you might be asked for an ID prior to the transaction.

Rapid weather changes are no big surprise in this Scandinavian pearl, so you may want to keep that in mind while packing your clothes depending on the season you will be travelling. 

The mid-June and July marks the period for annual work leaves of Swedish people, an occasion rendering Stockholm deserted with most restaurants and bars being closed.  
Essential Numbers

Country Code: +46
City Code: 8
Stockholm Airport: +46 10 109 10 00 
Emergency line for Police, Ambulance and Fire Department: 112