Doha, the capital and largest city of Qatar, is located on the shores of the Persian Gulf in the east of the country. Qatar's economic center is home to eighty percent of the country's population. The name of the city is said to have come from a legendary tree called "ad-dawah" in Arabic, which has stood for many years in a fishing village where Doha originated.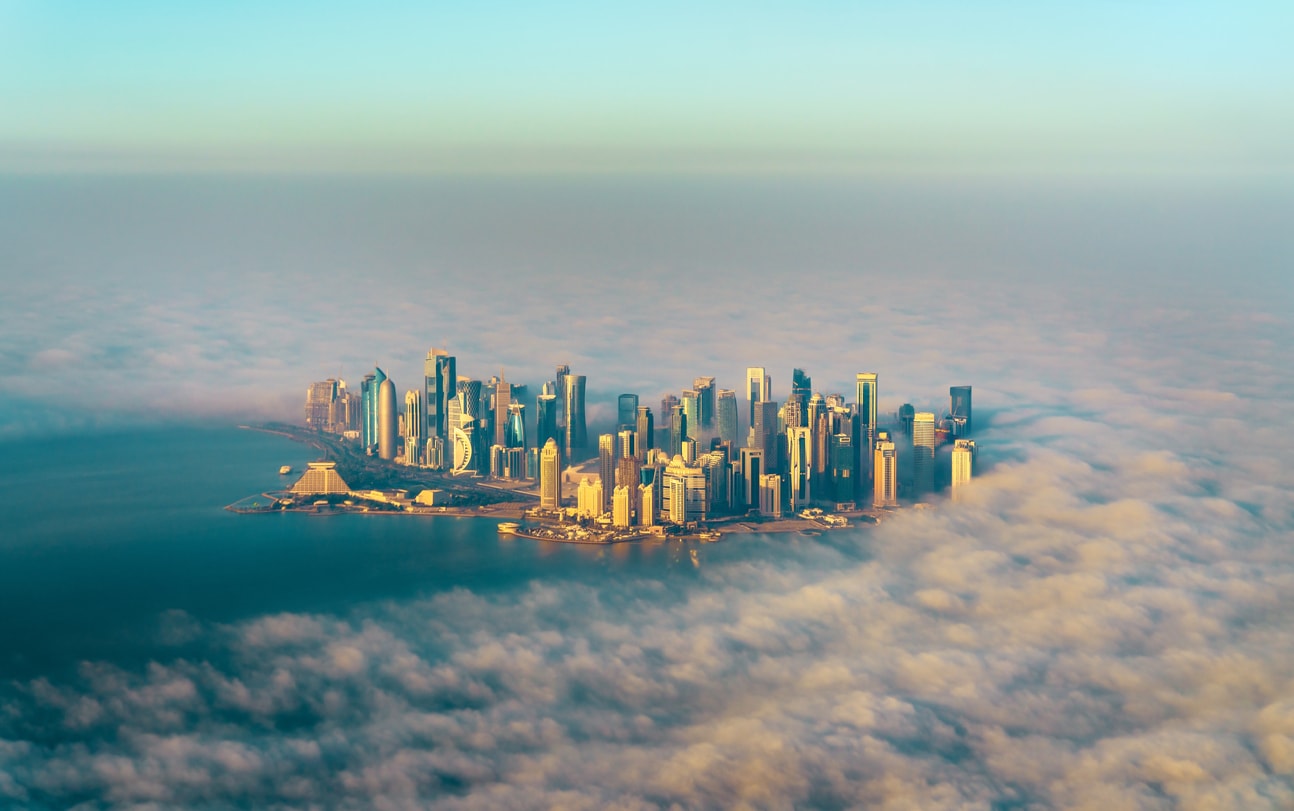 The economy of the city is based primarily on the income generated by the country's oil and gas industries. Doha, which has become a world-class trade, shopping, and tourism center with its modern-cultural architecture, delicious regional cuisine, kilometers of beaches and rapidly developing economy, also will host a major event such as the 2022 FIFA World Cup.
General Information About Doha
| | |
| --- | --- |
| Country: | Qatar |
| Region: | Center of Qatar |
| Area: | 132 km2 |
| Language: | Arabic |
| Average temperature: | 18.5 ℃ (65 °F) in January to 37 ℃ (99 °F) in July |
| Climate: | Köppen climate |
| Vegetation: | Desert Plants |
| The difference between GMT: | UTC+3 (AST) |
| Telephone Code: | +974 |
| Currency: | QAR - Qatari Riyal |
| Socket Type: | Type D and G |

How to Get to Doha?
Doha is a city that attracts tourists from all over the world every year and improves its touristic values day by day. Pegasus Airlines offers direct flights takes 4 hours and 15 minutes from Istanbul Sabiha Gokcen Airport to Doha Hamad International Airport. You can get your Doha flight ticket right now for a comfortable flight with Pegasus Airlines, and a great holiday awaits you.
Transportation from Doha International Airport to City Center
Hamad International Airport is 19.2 km from the city center. You can go to the city center from the airport by public transport, by taxi, by renting a private car.
There are multiple public transport buses from the airport to the city center. Bus Pavilion is located to the right of the arrivals hall. After you exit the Arrivals Hall you can find it by following the signs to the Bus Pavilion. Route 777 and Route 757 buses are the main busses that take off from the airport every 20-30 minutes. All the busses are operating 24/7.
You can also find different private taxis, sedans or vans, depending on the number of people traveling and your luggage weight. Arriving passengers can board a taxi at the Taxi Pavilion. Taxi drives take approximately 20 mins. If you want to travel around Doha as you like you can find a car to rent just for you with a great offer by using Pegasus Airlines car rental service.
Public Transport in Doha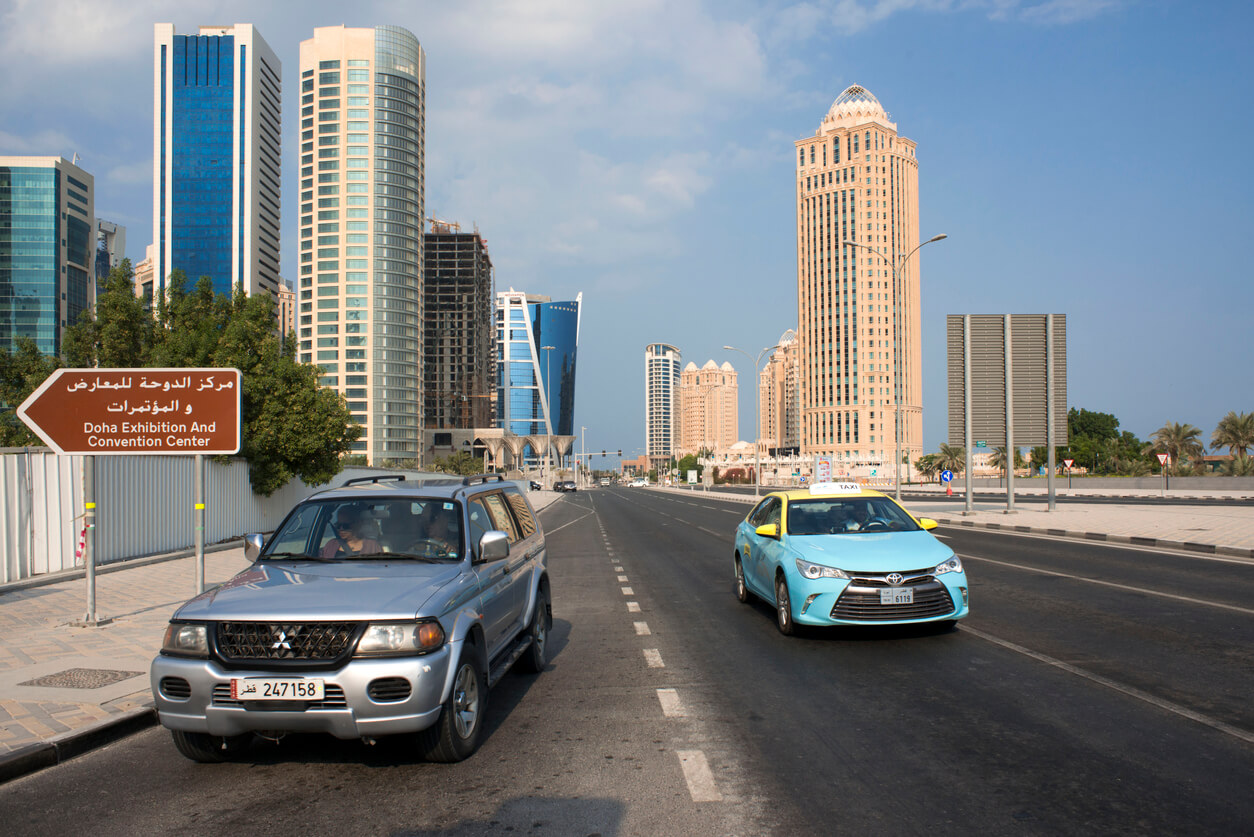 In Doha, buses and taxis are the most commonly used public transportation vehicles.
You can find a detailed city bus network and schedules here or you can visit the website of Mowasalat which is a special company for public transportation in Doha. As you arrive at Doha you can find smart tickets called Karwa in the airport where the bus pavilion is or you can buy it from Doha Bus Station, the Pearl Qatar, Qatar Mall and at Partner Merchants outlets. Karwa offers different types of smart cards, which are rechargeable for a long term of usage (cost: QR 30), unlimited use within 24 hours (cost: QR 20) or two times usage within 24 hours (cost: QR 10).
Taxis and exclusive luxury limousines are among the other options you can use to travel around Doha thanks to its improved highway and road network. Taxi services can be found anywhere in the city as you can find in the Airport as well. With a flag fall of QR4, a minimum taxi fare per trip is QR10. Taxi fare per kilometer is 1.6QR in daytime and 1.9QR in the nighttime.
Best Time to Visit Doha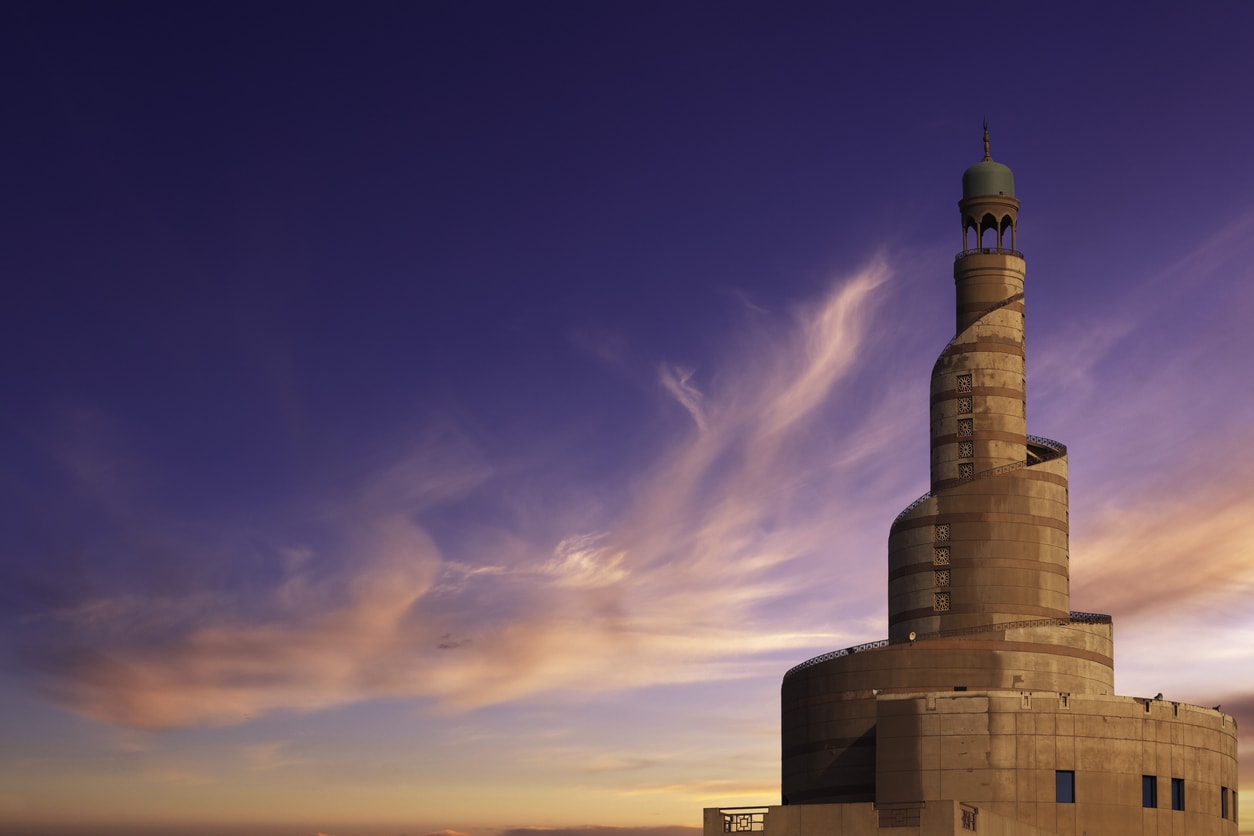 Doha has a very hot and dry climate. In the summer, the temperature rises to 49 ° C. In the winter, the weather is a little chilly, but not cold. Such climatic conditions make outdoor activities and sightseeing enjoyable from November to early April and these are considered as the peak tourist season in Doha. In this season you can find suitable offers for your bookings and different tourist activities and entertainment for your holiday. We recommend you enjoy Doha for 3 days at least to have a great Doha experience.
Festivals in Doha
Art Festival of Qatar (December)

Doha Cultural Festival (March)

Doha Tribeca Film Festival (October)

Qatar Marine Festival (March)

Qatar Masters Golf Tournament (February)

 Qatar Open Tennis Tournament (January)
Places to Visit in Doha
Doha is an unforgettable city from the moment you step in with its award-winning, future-oriented, modern and cultural architecture, colorful social spaces and wide shopping, sports and entertainment opportunities brought by developing tourism. 
The Souq Waqıf
From the moment you step into The Souq Waqif, you will go back in time and feel the history and cultural richness of Doha. The labyrinth of small shops offers different spices, clothes, and handmade souvenirs. You can dine in the restaurants where you can find regional dishes of different tastes and continue your trip by visiting local art galleries and falconry market.
The Pearl Qatar
The Pearl Qatar is a man-made island that has become a symbol of luxury and wealth. The Pearl Qatar is a man-made island that has become a symbol of luxury and wealth. On the island, also known as the Arabian Riviera, you can dine in the luxurious restaurants along the beach where World Cuisine is located and you can spend a day tasting the delicious food.
The Doha Corniche
The Doha Corniche is the perfect way to capture the most beautiful views of Doha Bay and take unforgettable pictures while enjoying the tour alongside the beach. The corniche with the panoramic view of the skyscrapers of Doha is another corner where you can feel the spirit of the city. There are many restaurants and cafes around to have dinner or a drink with an amazing view. 
The Katara Cultural Village
The Katara Cultural Village, also known as the Valley of Cultures, is a place of interest for artists, art and architecture enthusiasts from around the world. Although Qatar's cultural heritage is exhibited in this area, it has become a place where many different cultural values and art have been exhibited and shared. In this place where you can see Qatar culture and different cultures, you can visit art galleries and participate in different music events.
The Museum of Islamic Art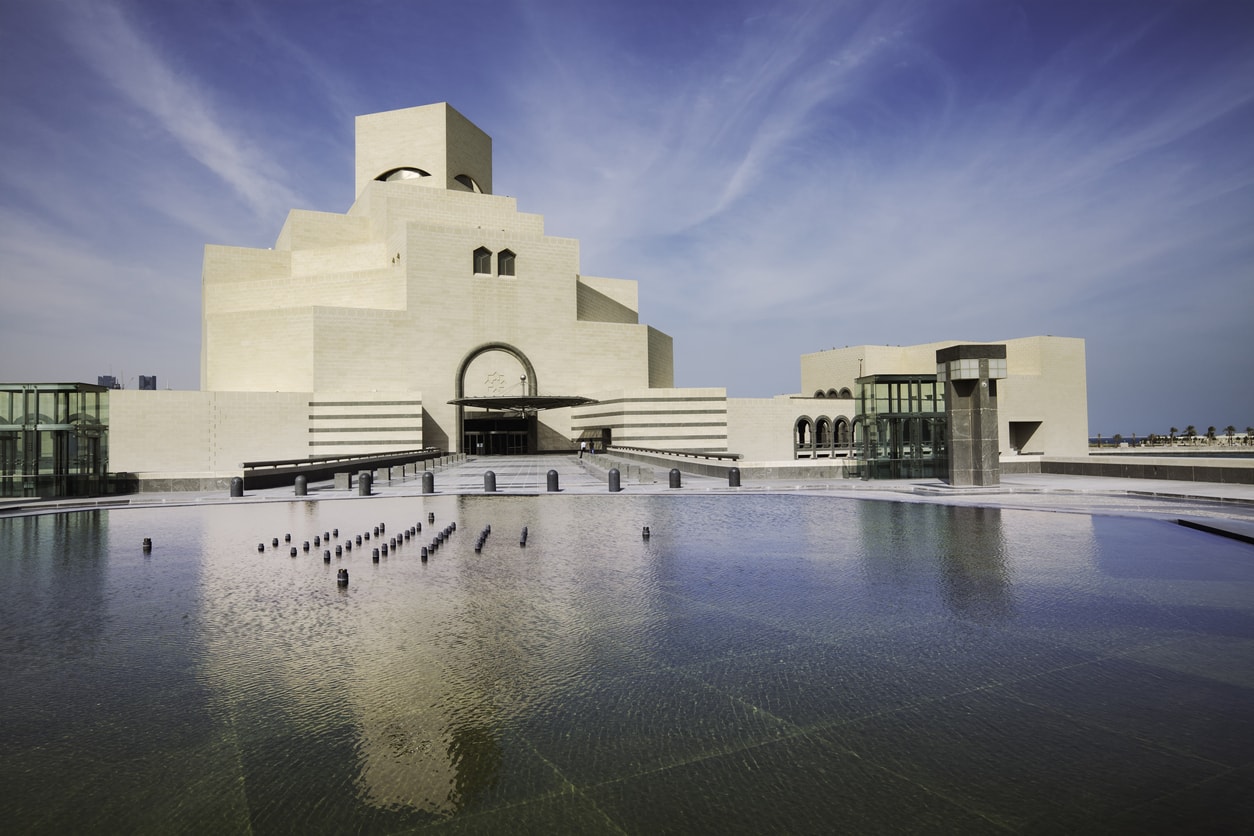 The Museum of Islamic Art is considered the most important cultural center of Qatar. The museum hosts many historical artifacts and treasures from different parts of the Middle East and dates back to 1400 years. The museum, which is also close to the city center, creates a cultural atmosphere for its visitors with its architecture and city views.
Where to Stay in Doha?

There are different locations in Doha depending on the purpose of your visit. Hotels in the Al Corniche St. in the West Bay area may be preferred for business-related trips. Due to its location, you can also visit famous shopping malls and the corniche to enjoy the city.
If you're visiting Doha for entertainment, you'll find world-famous five-star hotels in the West Bay Lagoon St. in West Bay Lagoon area to suit your needs. Almost all of the hotels here have their beaches. Although the majority of Doha tourism is luxurious, there are low budget hostels and boutique hotels. You can also stay in shared apartments or with locals.
What to Eat in Doha?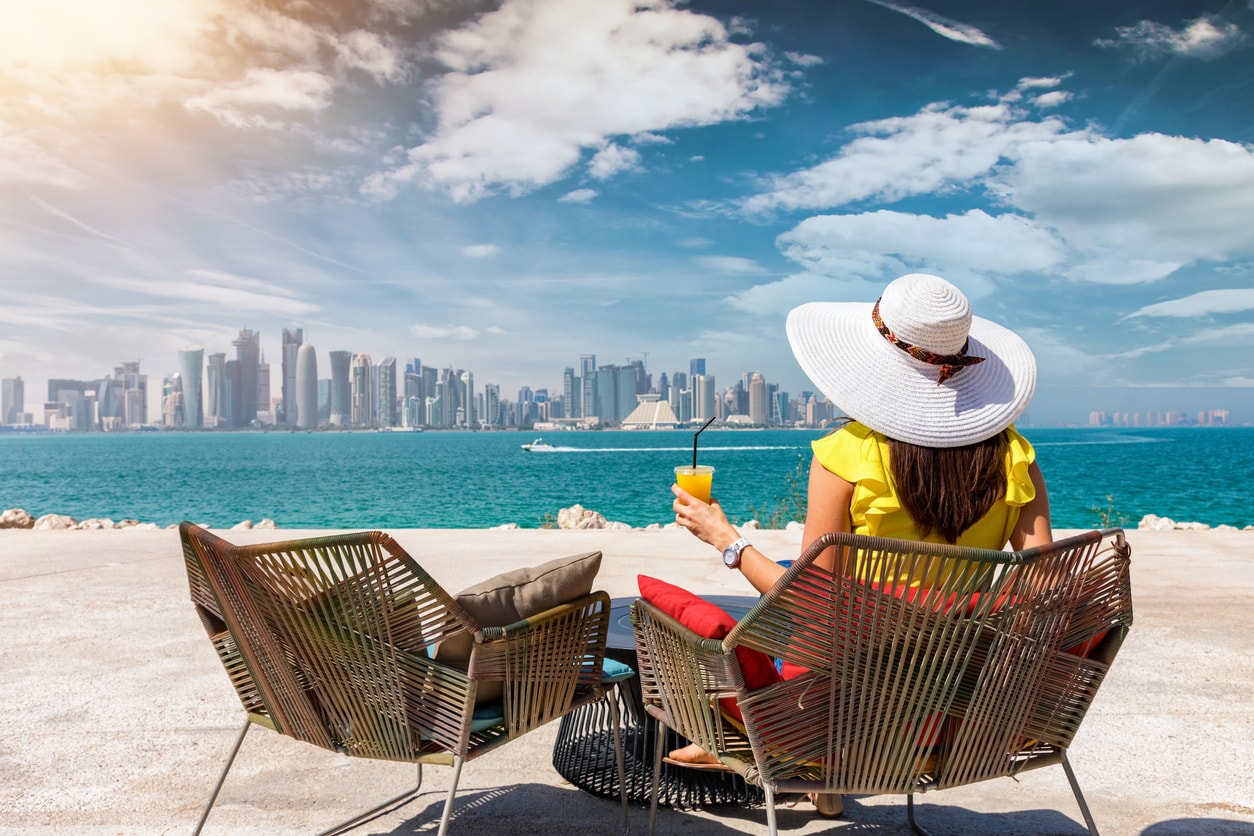 Blending African, Indian and Mediterranean flavors, Qatari cuisine offers delicious spice-rich dishes. There are many restaurants spread all around the city specialized with traditional food and as well as world kitchen.
Machboos and other Classic Qatari Dishes: SMAT Restaurant

Sugary Karak and an Indian Chapati: Chapati and Karak

Camel Meat: Shawarma Time
Shopping in Doha: Best Souvenirs to Buy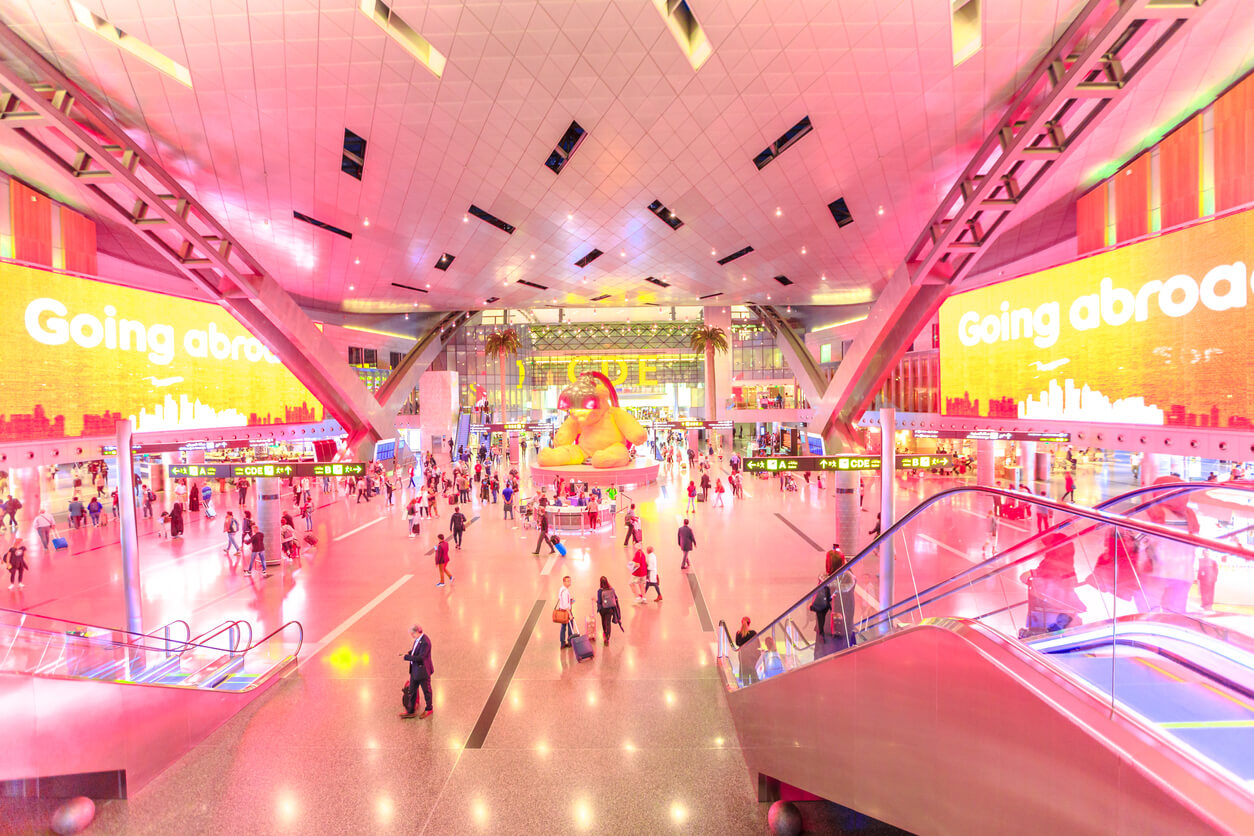 Doha, the capital of Qatar, one of the richest countries in the world, is the most luxurious city of shopping. In this city where shopping can be considered a sport, you can find all kinds of world-famous brands and local handmade souvenirs. Souq Waqif is one of the most famous shopping malls in Doha. You can find handmade souvenirs, clothes, Arabic coffee pots, spices, decorative wooden boxes that are unique to Qatar. This place also is famous for its falconry market which is a historical and cultural shopping in Doha. There are big shopping malls all over the city and have different options. If you are looking for luxury you can go to The Pearl to visit boutiques of Paris and Milan. You can also go to the Villagio Mall to have an Italian atmosphere while you are shopping.
Nightlife in Doha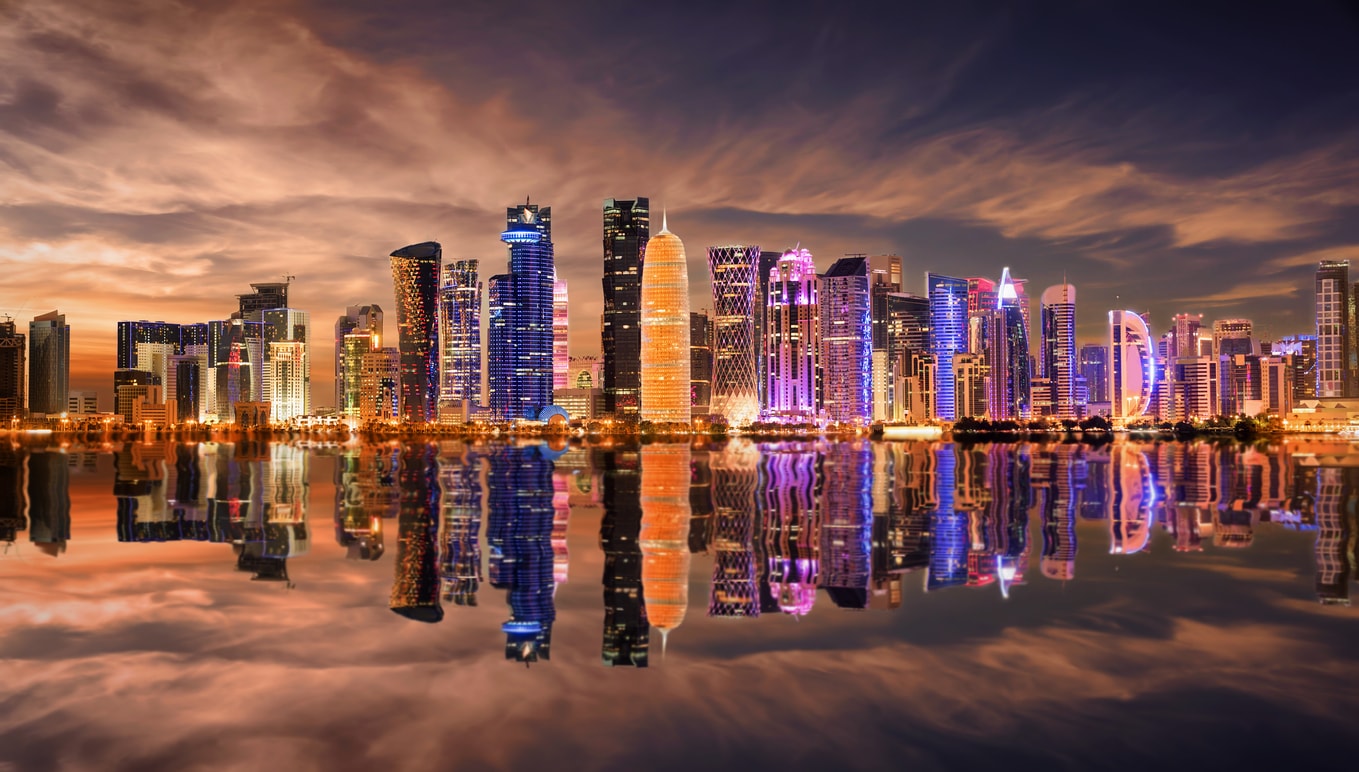 Doha nightlife is mostly experienced in and around hotels in the city. You can relax on the sandy beaches of the hotels and dine with light music. If you are looking for more lively entertainment, you can try the clubs in the hotels. The Pearl, the most famous club in Doha, receives visitors only by the membership and is located in the center of two different hotels. Members can enter with up to two visitors.
Crystal at W Doha is also one of the city's famous clubs. It is a place to live an exciting night with different music events such as "Ladies Night" and "Arabesque Night". For those who want to spend a quiet night, Nobu can be visited next to the Four Season Hotel. With its distinctive cocktails, views and relaxing House Music, it offers you a serene night after a tiring day.
Things to Know Before Visiting Doha
Although it is not legally a criminal offense, it is not recommended that you show affection with your partner in public places in respect of the culture and religious beliefs of the people of Doha.

Women are expected to cover their shoulders and knees.

Due to its hot temperature, carrying water and protecting your skin from the sun is highly recommended.

Credit and debit cards are commonly accepted.
Essential Numbers
Country Code: +974
City Code: 974
Hamad International Airport: +974 4010 6666
Police: 999
Ambulance: 999