One of the beautiful cities of Türkiye, Muş has been the gateway to central Anatolia for years. With its natural beauties, historical sites and hospitable people; the city is enriched with its long and fascinating history. Like every other city of Türkiye, Muş continues to amaze its visitors while displaying a perfect combination of natural and urban life. The city has six counties full of natural landscapes and historical places. The foundation of Muş goes back to ancient times, around the reign of Kingdom of Urartu. 
General Information About Muş
| | |
| --- | --- |
| Country: | Türkiye |
| Region: | Eastern Anatolia |
| Area: | 2.604 km2 |
| Language: | Turkish |
| Average temperature: | 22 °C |
| Climate: | Continental Climate |
| Vegetation: | Steppe |
| The difference between GMT: | GMT+3 |
| Telephone Code: | +436  |
| Currency: | Turkish Lira |
| Socket Type: | Type F250V |

How to Get to Muş?
Muş invites you to discover the eastern culture of Türkiye. There are many alternatives of visiting this city of many cultures. Pegasus Airlines features the most comfortable flights to Muş with best offers. 
The flight from Istanbul to Muş takes two hours. If you are going to fly from Ankara to Muş, the trip would take about 1 hour and 40 minutes. There are many direct flights from other cities to Muş. 
Transportation from Muş Airport to City Center
Muş Havalimanı has been active since 1992. The airport is located 16 km away from the city center. There are several options to reach the center of Muş from the airport. 
Although taxis cost more, they offer a comfortable and faster trip. There are also Muş Valley Service vehicles which serve as a transportation option between the city center and the airport.
Public Transport in Muş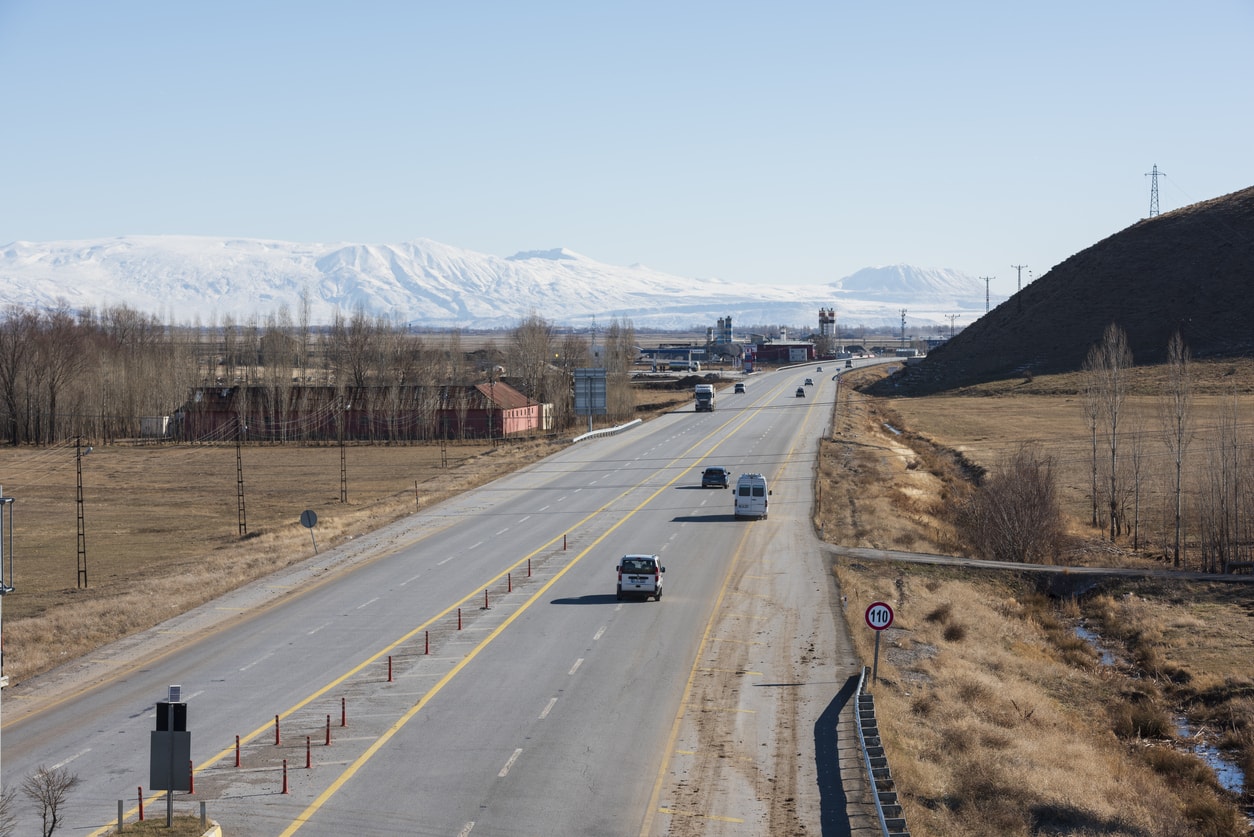 The transportation system of Muş is supported with smart card system called Muş Kart. You can buy one of these cards in the city to get around easier. 
The primary transportation options of the city are minibuses and taxis. Since Muş is not a big city, it will not cost too much if you get around by taxis.
The six counties of Muş can be travelled via minibuses and buses. There are also shared taxis which are an affordable option. If you are on a budget, you might consider using these shared taxis to get around in Muş.
Best Time to Visit Muş
Since the winters are quite cold in Muş, the ideal time to visit this beautiful city would be in spring or summer seasons. Approximately 120 days of the year are snowy. If you are going to have a winter holiday, Güzeltepe Village has a snowboard center as well. 
But if you want to have a nice spring trip, visiting Muş in April would be great. It is always wonderful to witness the iconic Muş tulips. It is quite possible to have a wonderful holiday in Muş in two or three days. 
Festivals in Muş
Tulip Festival (May)

Celebration of Victory of Manzikert (August)

Liberation of Muş Festival (April)
Places to Visit in Muş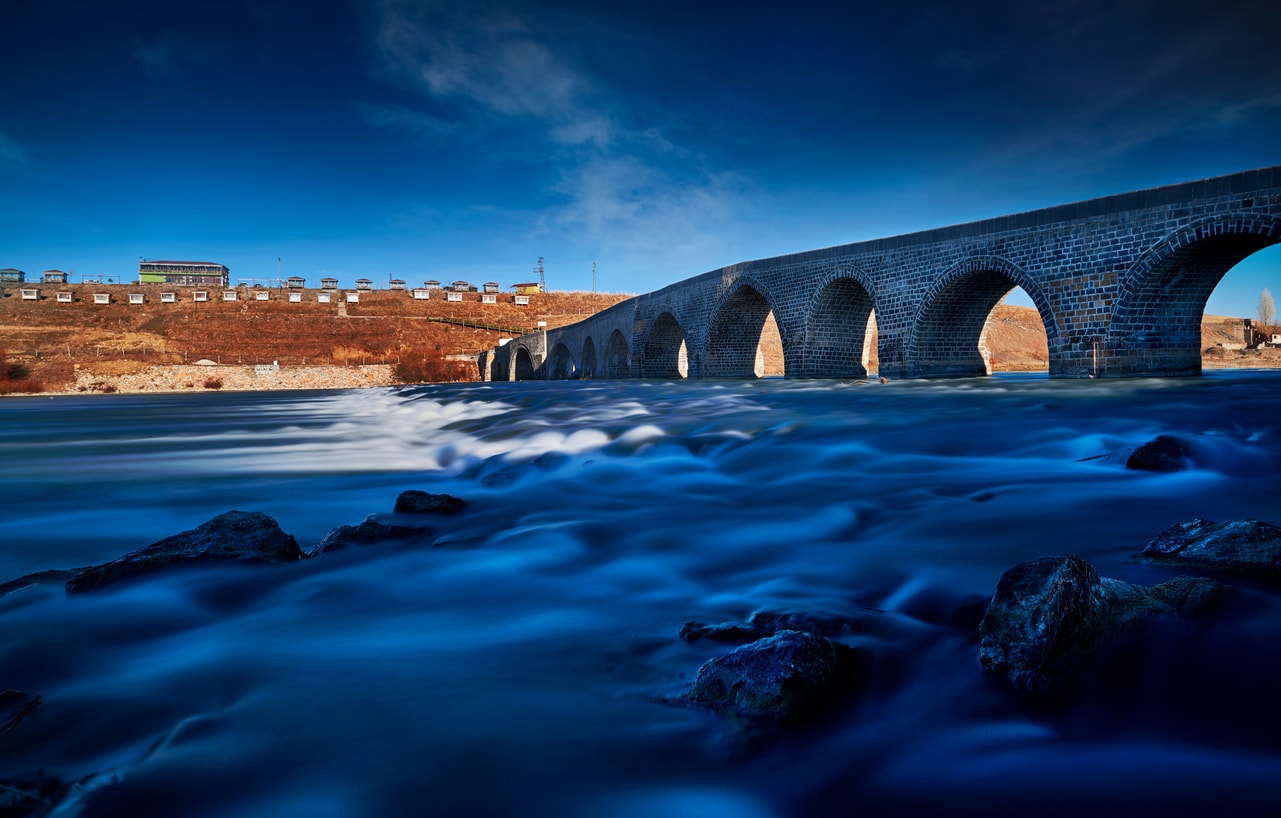 This city of lakes and natural beauties is located on Silk Road. Home to many civilizations, the city has lots of fascinating spots. It manages to display its long and proud history with its must-see locations. 
Kayalıdere Ancient City
Kayalıkaya Village is located 40 km away from the city center. This village hosts an ancient city of Urartu civilization. The ruins of Kayalıdere Ancient City offer a glimpse to ancient history. The historical site is also called Castle City.
Arak Monastery
Located in Kepenez Village, 12 km away from the center of Muş; Arak Monastery is a Roman building. Built around 4th century, the building continues to stand strong and fascinate the visitors with its unique texture. 
Muş Ulu Mosque
With its rubble structure, Muş Ulu Mosque is located in Kale Mahallesi (Castle Square). With its unique style, Muş Ulu Mosque has a rectangular shape. The construction date of the mosque is unknown. 
Yıldızlı Han
Located in the city center, Yıldızlı Han was built on Silk Road. This ancient construction used to host weary travellers and traders during the time of Seljuks. City of Muş has been displaying its hospitality for hundreds of years.
Where to Stay in Muş?
Muş invites everyone for a wonderful trip in tulips and nature. The city offers a wide range in terms of accommodation. There are many hotels and hostels in the city for any type of vacation. Most of the hotels in Muş are generally located in the center of the city. 
Mir Hotel is located in the center of Muş, allowing its guests to walk to historical sites and important spots. Since Muş is not a big city, you can get around by asking the locals and by walking. 
Global Hotel is another option as a bed and breakfast. Global Hotel contains conference rooms and suitable services for business trips and professional travels. The rooms of the hotel are spacious and ideal for a comfortable holiday. 
There are also other alternatives such as teacher's lodge. Teacher's lodges are open throughout the year and the cost of accommodation is relatively cheaper. Note that the prices increase in summer season.
What to Eat in Muş?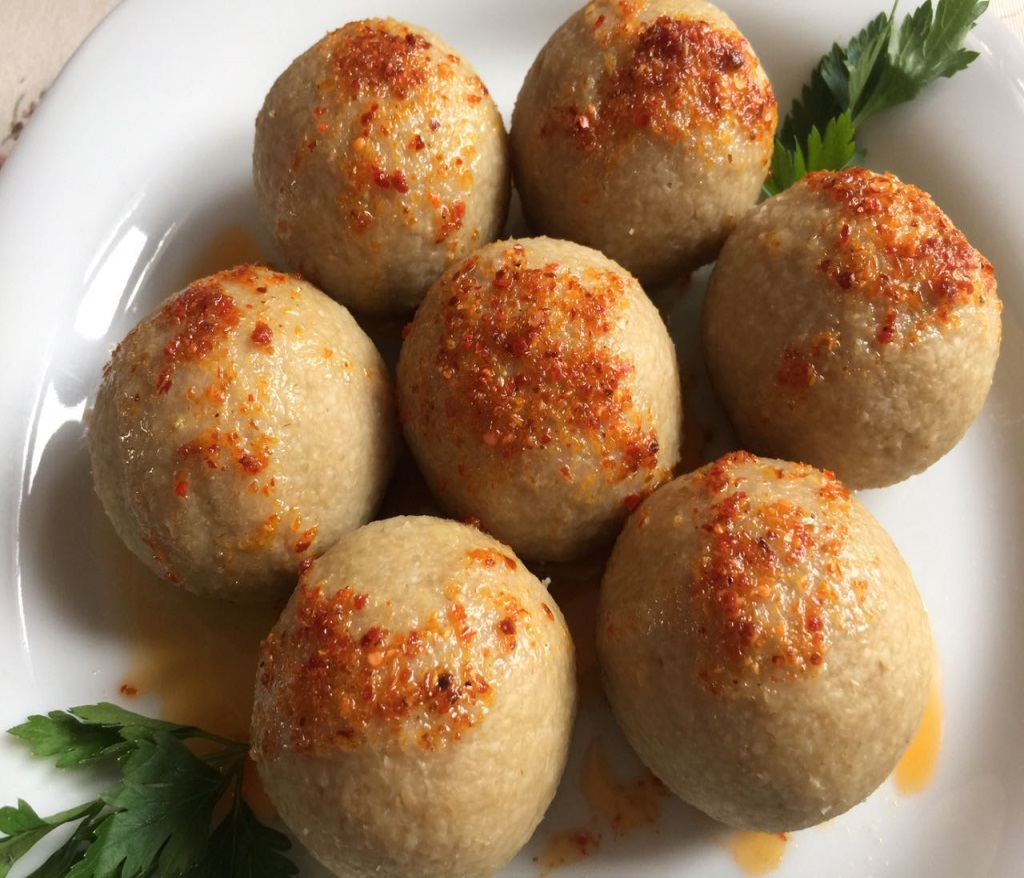 Muş also features a rich variety in terms of food. The cuisine of the city mainly contains meat. You can try the below restaurants for delicious meals:
Shopping in Muş: The Best Souvenirs to Buy
The people of Muş are quite talented when it comes to handmade items. You can buy beautiful gifts decorated with tulip symbol for friends and family. As the traditional art is quite improved in the city, you might also consider buying carpets, textile crafts and lacework to remember your wonderful trip in Muş.
Nightlife in Muş
Relatively conservative people of Muş prefer spending their nights in tea cafes and türkü bars. You can visit a türkü bar to listen traditional songs and rhythms while drinking a nice tea.  Muş offers calm and safe nights instead of bars and discos. There are also modern cafes such as Pera'ca Cafe & Bistro, Hancı Cafe & Bistro which serve Turkish coffee with gum mastic. 
Things to Know Before Visiting Muş
Two or three days would be enough to have a wonderful vacation in Muş. Consider visiting the city in April to witness amazing sceneries of tulips. 
Essential Numbers
Fire Emergency: 0 436 212 81 10
Police: 155 
Ambulance: 112