The city of Vienna has been one of the most prominent European cities in history, with influence in culture, politics and art. Vienna is the capital city of Austria with its population of 1.9 million. The City of Music, Vienna is actually a blend of the old and the new. The streets are embellished with elegance, coming together with centuries of culture and history. Vienna is an ideal place to visit for art lovers, as well as history buffs. 
The city's roots start from early Celtic and Roman colonies. In time, the city of Vienna has evolved into a modern place and enriched with the concept of Baroque. Throughout history, it was named numerous times with names such as The City of Music and The City of Dreams. In the survey of Quality of Life, Vienna was in the second place among 25 modern cities in the world, making it a real city of dreams, both for the locals and its visitors.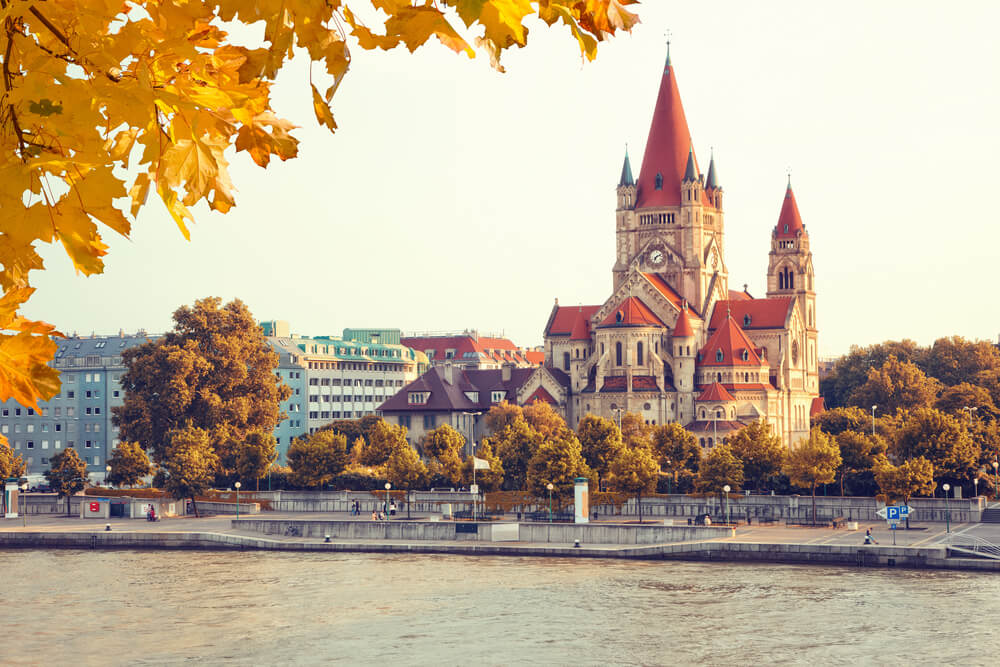 General Information
| | |
| --- | --- |
| Country: | Austria |
| Area: | 414.6 km² |
| Language: | German |
| Average temperature: | 16 °C |
| Climate: | Continental Climate |
| Vegetation: | Deciduous Forest |
| The difference between GMT: | UTC +1 |
| Telephone Code: | + |
| Currency: | Euro |
| Socket Type: | Type F |

How to Get to Vienna?
Its practical location in Central Europe makes Vienna one of the most visited capitals in the world. You can get to Vienna by plane, by bus or popularly by train. There are indirect and direct flights to Vienna International Airport from around the world. 
You can buy your Vienna flight tickets by clicking here.

Transportation from the Airport to City Center
It is quite easy to arrive at the city center with several different routes. City Airport Train, ÖBB Railjet, Express Train and an array of bus lines can be used to go to the city center.
City Airport Train provides a comfortable and affordable trip from the center of the city to the airport. The trip lasts about 16 minutes and costs around €4.20 (2019). This might be the most efficient and practical way of transportation compared to other European capitals.
As an alternative, the S7 S-BAHN line which will take you to the city center. 
Public Transport in Vienna
With its public transportation, the City of Dreams proves that the old and the new can be mixed in one place. It is possible to see horse-drawn carriages running around in Vienna, while the modern traffic is also in a rush. Vienna does not only contain the traces of history, it still lives and reflects its unique texture of time. 
You can visit Vienna tourist attractions with "fiaker"s, which are horse-drawn taxis. It is possible to use bikes around the city as well. Bicycles are one of the most popular transportation vehicles in Vienna, where tourists can enjoy the slow pace of the city while cycling. But when it comes to regular networks of transportation; trains, tram lines and metro lines are quite efficient and practical for tourists, as well. 
Metro lines are called "U-BAHN" and local trains are called "S-BAHN". A very practical feature about the public transportation is that you can use all of these vehicles with a single ticket type. These tickets can be obtained from ticket machines located in the stations or from the ticket offices. With The Vienna Pass card, you can have discounts in entrances to various museums as well. 
Best Time to Visit Vienna
Four or five days will be enough for a quick touristic exploration of the great city of dreams, Vienna. But the best time to visit Vienna would be May and September. Since the city is in the continental climate division, four seasons are experienced with beauty in the city, where you can enjoy all seasons with joy, unless you're not particularly sensitive to rather colder winters.
Festivals in Vienna 
Places to Visit in Vienna
Every year millions of people visit Vienna because of its major position in art, fashion, education and science. Here are the places you must see while you're there.
Stephansdom Cathedral
Being the iconic symbol of the city of Vienna, Stephansdom Cathedral is located in the heart of the city as well. With its 137 metres height, The Gothic Cathedral has been standing with magnificence since it was built in the 12th century. The interior of the cathedral is enriched with golden flasks, renowned artworks and religious items. You can visit this magical place with specialized tours if you'd like to learn its history. For further information, you can check the cathedral's website as well. 
Vienna Art History Museum
The Habsburg family of Vienna was famously fond of art. Thus, throughout the years they have collected renowned masterpieces from around the world. Now these priceless artworks are displayed with Greek, Egyptian and Roman relics next to them in the Vienna Art History Museum. Every floor in the museum is prepared with different collections. The first floor displays the greatest paintings of art history, the second floor is dedicated to appreciations of the old world. The museum is a must-visit for everyone, but especially art lovers.
Prater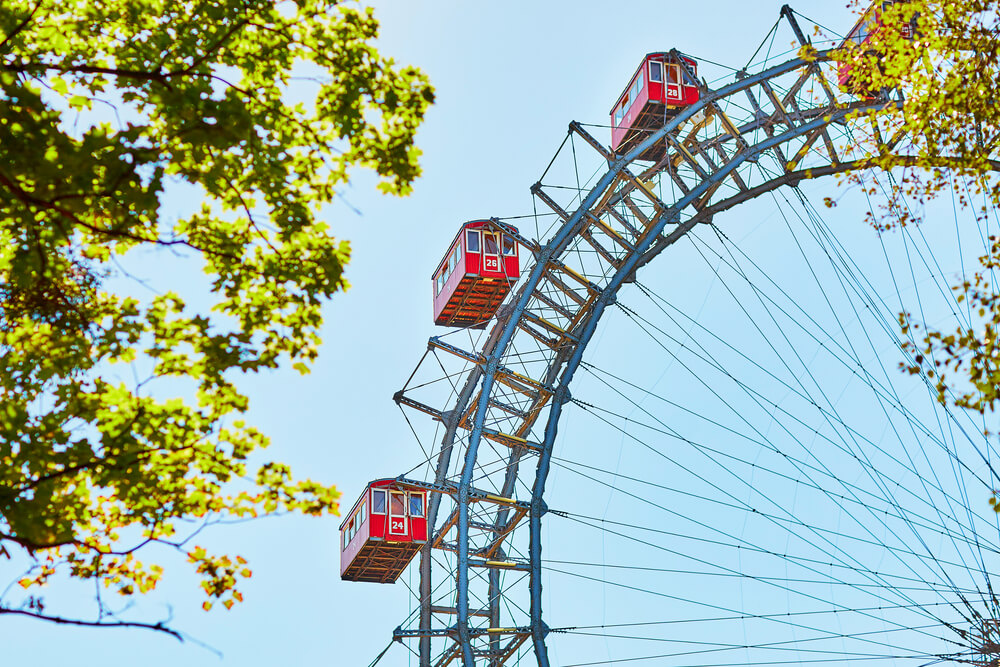 One of the oldest amusement parks in the world, Prater can be seen in lots of movies as it has been quite famous since it was built in 1897. Hosting over 250 different amusement toys, Prater invites you to define the concept of having fun, again. Labyrinths, tunnels, roller coasters, mirror rooms and many more guarantee a fun time for everyone, no matter the age.
Hundertwasserhaus
Hunderwasserhaus was designed and built by Friedensreich Hundertwasser. This beautiful piece of architecture is a great place to have some unforgettable memories. Taking a photo in front of this fantastic houses would be an excellent idea. The asymmetrical and colourful Hundertwasserhaus is 1 kilometer away from Prater and can be reached by Tram line 1, Hetzgasse. 
Hofburg Palace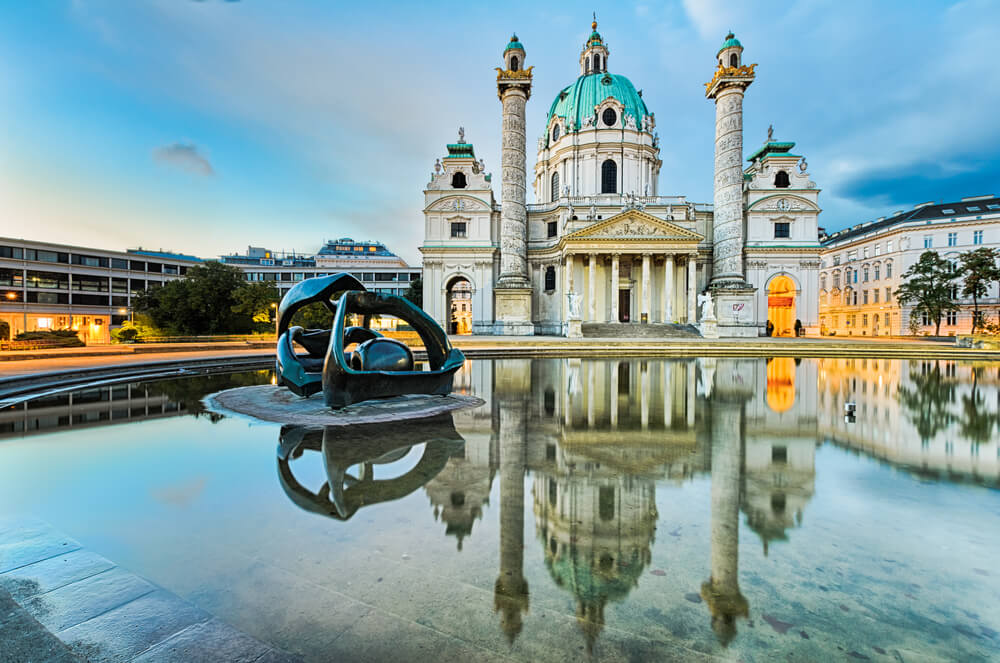 The Hofburg proves that elegance can be shaped into a building. A naive yet complex palace, Hofburg Palace is located in the heart of Vienna. This great palace contains Sisi Museum, Imperial Apartments and Imperial Silver Collection inside. The palace can be reached with Metro line, Herrengasse line U3.
Where to Stay in Vienna?
If you love history and if your plans are based on a historical trip, then you should consider staying in Innere Stadt. Hotels cost between € 100 - 250 in this region. From this place, Hofburg, Stephandsom and the museums are in walking distance.
Another location, Landstrasse includes hotels with budget-friendly prices. The distance between this district and the city centre is close and Landstrasse is a relatively calm and quiet neighborhood compared to other lively districts.  
What to Eat in Vienna?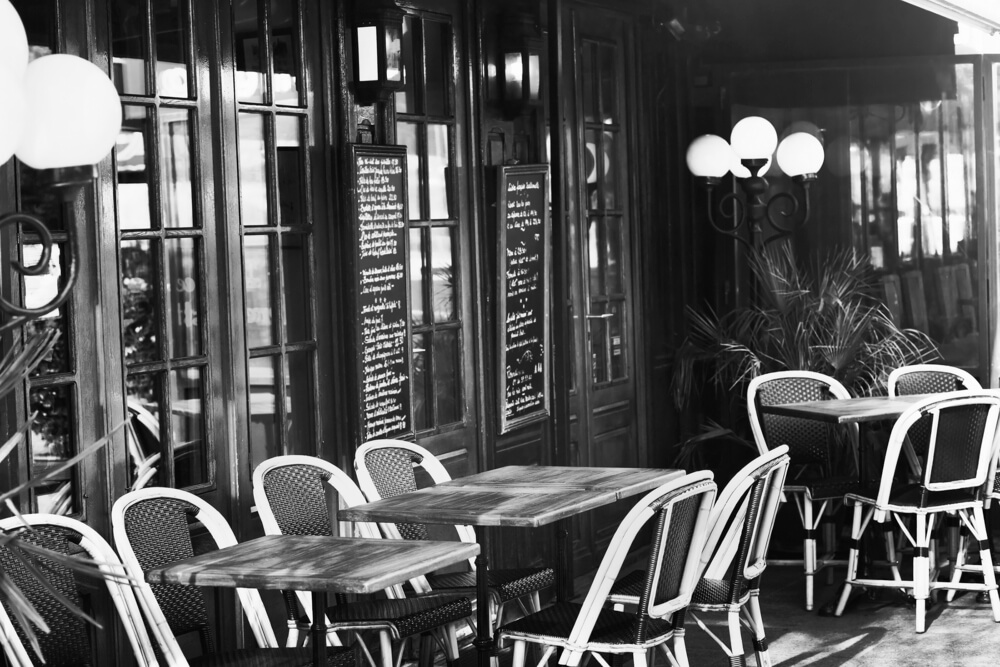 In the foundation of Austrian cuisine, there is art and style. Because of its location, Austrian cuisine is highly affected by Italian and French food cultures. The feature that distinguishes the food of Vienna, is that the taste is formed with the mixture of various aromas. 
Desserts are quite important in a typical Austrian meal. On the other hand the food culture usually contains meat. Tasting schnitzel in Vienna is a must. Other delicacies include Semmelknödel, which is basically meatballs, and Zwiebelrostbraten, a food decorated with delicious sauce. And Wurst, the iconic sausage of Vienna, is delicious and peculiar to the city, making it a must-eat for every visitor.
Shopping in Vienna: The Best Souvenirs to Buy
There are lots of places to buy souvenirs for friends and family and it is possible to buy great items unique to Vienna. The most popular shopping areas in Vienna are Karntnerstrasse, Graben, Kohlmarkt, Naschmarkt and Goldenes Quarter.
The Viennastore, particularly sells original items that you might never see in your life again. There are different The Viennastore shops in the various districts of the city. Most of the shopping stores in Vienna are vintage and it is quite possible to come across an old bookshop with eclectic vibes or a clothing store selling dresses from 80s. In Vienna, even shopping is an activity that must be experienced.
Nightlife in Vienna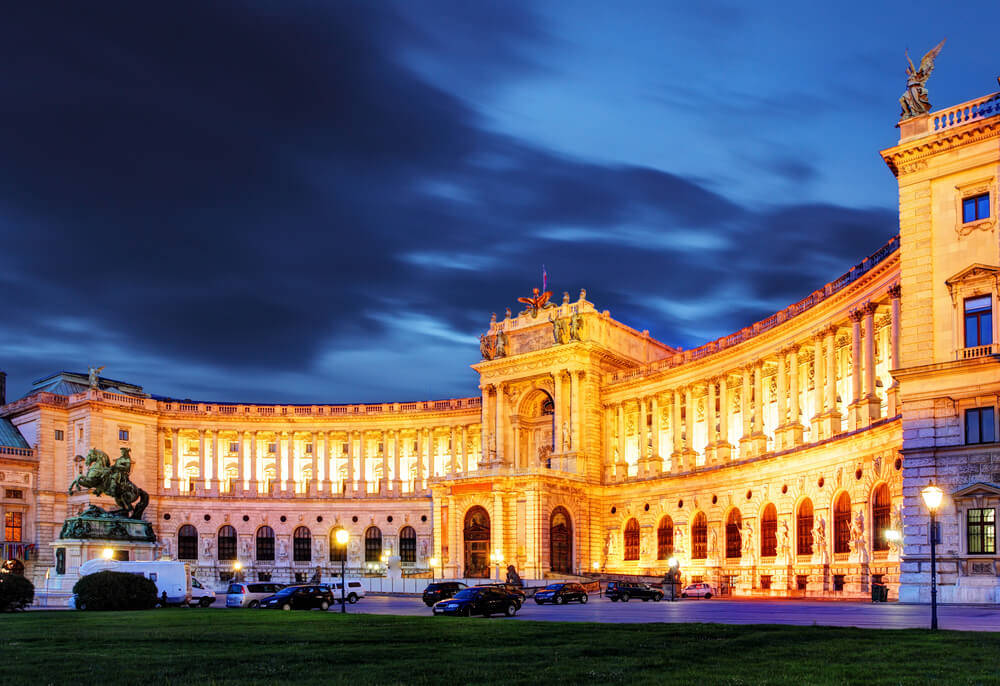 In the City of Music, the rhythm never stops. The city is like a song that goes on forever… Night clubs, bars, cocktail bars like Palm House, Chelsea, Gürtel, Pratersauna are some of the popular places to visit to witness the lively nightlife in the city. 
Nightlife in Vienna has a cultural aspect as well. You can visit Vienna State Opera and have a great night with the blessing of classical music. Theater an der Wien is another option to watch talented artists while they are reflecting humanity's story with the art of theatre.
Essential Phone Numbers to Know 
Emergency: 144
Fire: 122
Police: 133