Located in the north of Germany, Berlin is the capital of Germany and one of the most populous cities in Europe. The city, which is also the capital of Berlin state, has become a political and cultural center of Europe, with its 12 districts.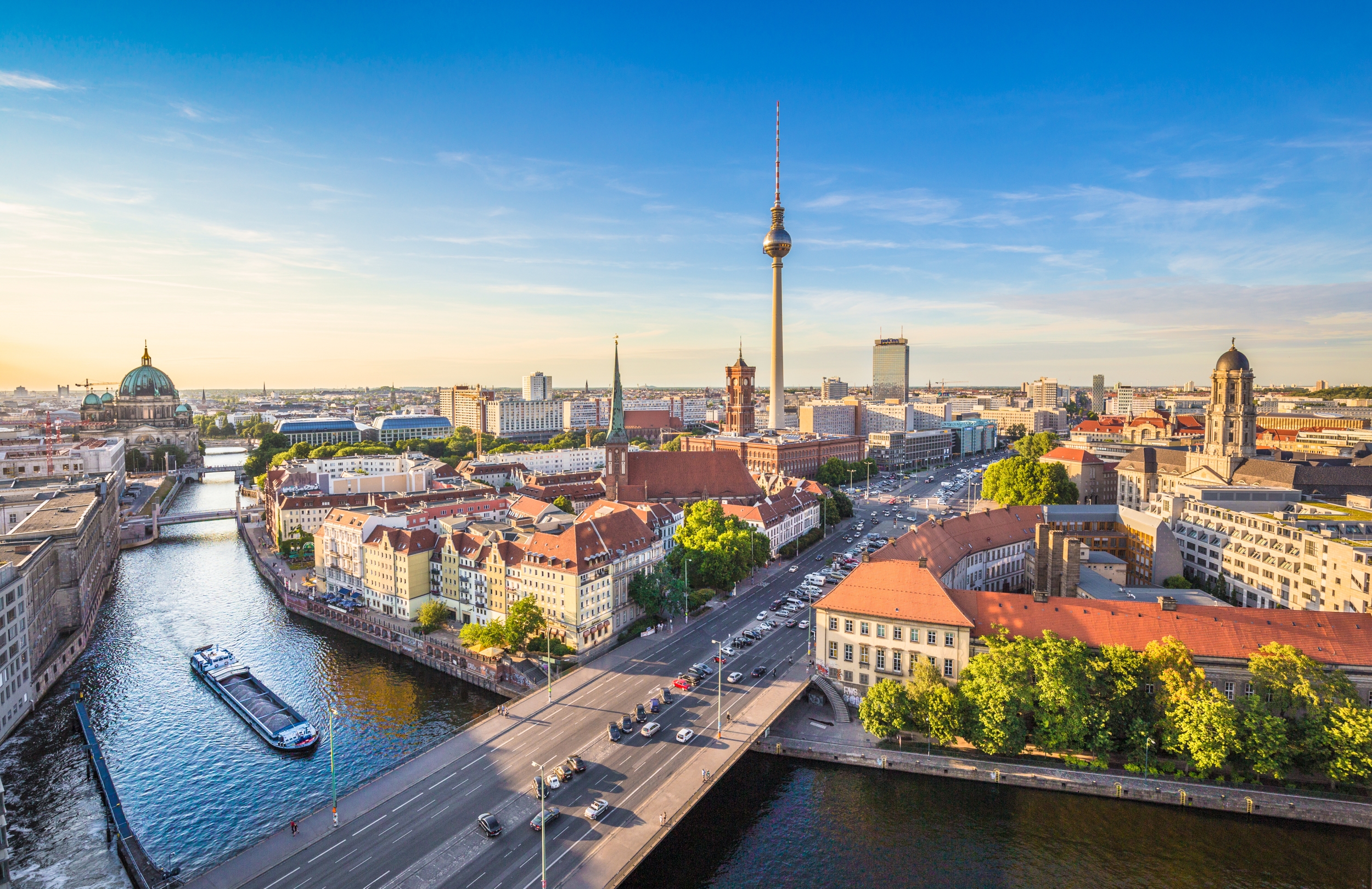 It is one of the greenest cities in the world and has a vibrant nightlife, countless museums, and a deep-rooted history. Berlin is visited by hundreds of thousands of tourists every year.
General Information About Berlin
| | |
| --- | --- |
| Country: | Germany |
| Region: | Brandenburg Metropolitan Region |
| Area: | 891.7 km2 |
| Language: | German |
| Average temperature: | 9 °C |
| Climate: | Oceanic Climate |
| Vegetation: | Forest |
| The difference between GMT: | UTC+1 |
| Telephone Code: | +030 |
| Currency: | Euro |
| Socket Type: | Type F |

How to Get to Berlin?
As a cheaper and faster way to get to Berlin is by airplane. Berlin has two airports, Tegel and Brandenburg Airport. Both of these airports are accessible with Berlin's well-developed public transportation system. 
You can buy your İstanbul to Berlin Brandenburg Airport flight tickets by clicking here.
Transport from Berlin Brandenburg Airport to the City Center
Berlin Brandenburg Airport is located about 28 km away from Berlin's city center. Thanks to the city's developed public transportation network, it is possible to reach the city center from the airport in a short time and at affordable prices.
Mostly rail systems are used in Berlin. For transportation from the airport to the city center, you can choose the S9 and S45 S-Bahn train lines, which depart from Airport Terminals 1- 2 every 20 minutes. The journey to the city center by S-Bahn train lines takes about 30 minutes. When choosing S-Bahn trains with different stopping routes, you can use the S9 to get to the center of Berlin and the S45 to get to the southern parts of the city.
The other option to reach the city center from Brandenburg Airport is the Airport Express train lines and regional trains. Airport Express and regional trains run 4 times an hour between Berlin Central Station and the station "Flughafen BER - Terminal 1-2". Besides you can get to the city center by Express buses and public buses. Buses departing from Terminal 5 provide service on 5 different lines: 163, 171, X7, N7, N60. The N7 and N60 lines are night buses. On the other hand, express buses X7, X71, and Berlin Brandenburg Airport shuttle (BER1) operate on the route between Brandenburg and Rudow. It is not possible to go directly to the city center by bus. But from the last stops, you can get to the center of the city using the U-Bahn subway or S-Bahn train lines.
If you are looking for a faster and more comfortable option to get to Berlin city center from Berlin Brandenburg Airport, you may consider taking a taxi. Taxi stands are located at the Terminal A exit of Berlin Brandenburg Airport. By taxi, you can get to the city center in about 25-30 minutes, according to the traffic density.
You can also rent the car you want with the car rental service offered by Pegasus Airlines before your trip and reach Berlin city center faster and more comfortably.
Public Transport in Berlin
Berlin is a well-developed city and has lots of options to navigate around the city. The railway network covers most of the city. There are also trams, buses, and ferries throughout Berlin. Bicycles are also popularly used, which is especially enjoyable for the tourists who want to explore the city in a slow pace and enjoy the streets.  You can also buy a Berlin Pass to use all the public transport for a discounted price. There are several types of passes and packages, also some of them offer free or discounted entry to popular tourist attractions and tours and some even include discounts on restaurants.  You can purchase your pass online. 
Best Time to Visit Berlin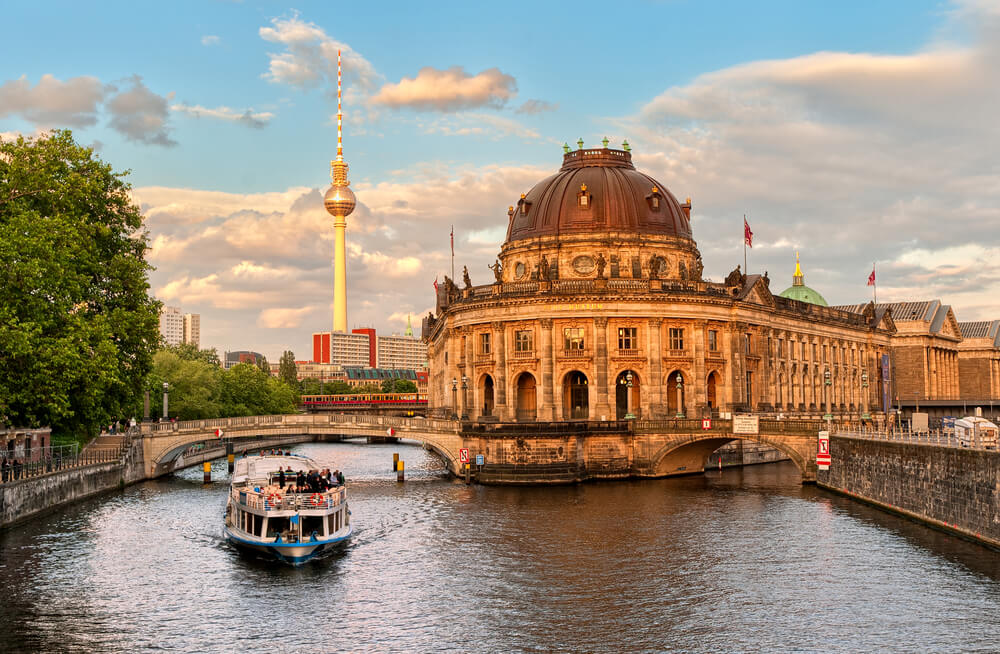 You may go to Berlin at any season, but since it is a Northern European city, the weather can be unstable. Winter is quite cold and it usually snows until the end of March. Summer months are cool and sometimes rainy. Most precipitation occurs in July and August. Even if you are visiting in the summer, you should be prepared for sudden temperature changes, cold winds and rainfall.
Festivals in Berlin
Berlinale 

Karnival der Kulturen

Berlin Music Festival

Love Parade

Berlin Stiletto Run

Berlin Tattoo Convention

Festival of Lights

Berlin Marathon
Places to Visit in Berlin 
Berlin is a very lively city with many sights, restaurants, museums and art. You should definitely visit the historical landmarks as well as the museums in this beautiful city.
Brandenburg Tor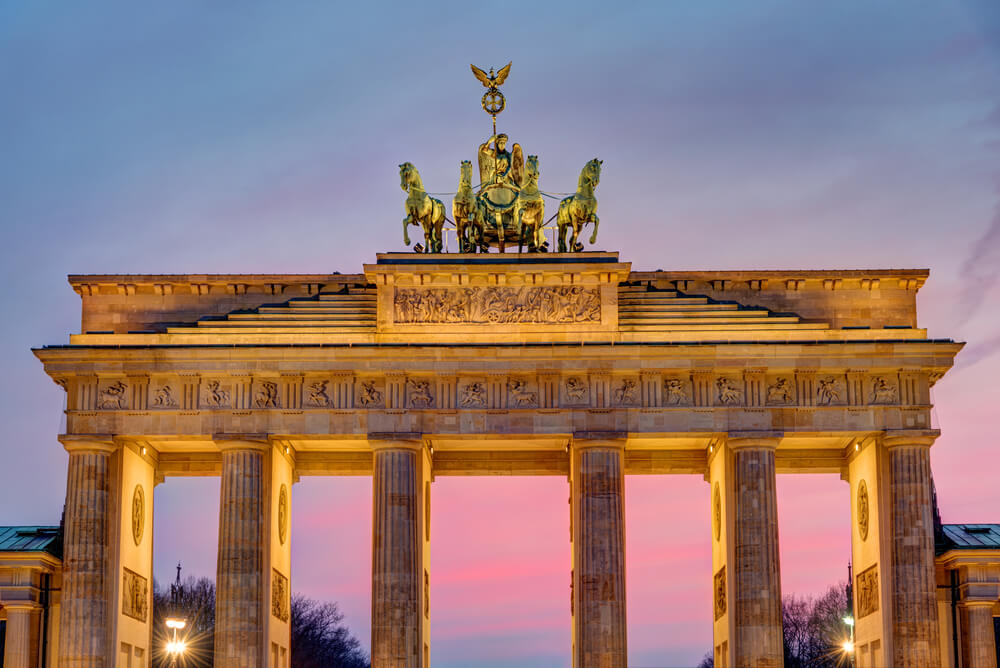 Brandenburg Tor, one of the most important symbols of Berlin, was built between 1788 and 1791. This spectacular gate, built at the request of King Friedrich Willhelm III of Prussia, was inspired by the entrance to the Acropolis in Athens. 
Reichstag Building
The building, known as the German Parliament Building, is a fine example of high Renaissance and classicism. Reichstag was built in 1894 by the architect Paul Wallot. A very unique element of this historical building is its glass dome. If you want to see this dome, you must book a tour in advance. Otherwise, you may not see the beautiful view that this building offers, because the place gets very crowded.
Museum Island
This island, one of the most visited places of Germany, is a tourist attraction of 5 different museums. The Bode Museum, the Neues Museum, the Alte Nationalgalerie, the Altes Museum and the Pergamon Museum welcomes you in the Museum Island. In addition to many historical monuments belonging to ancient times, it is possible to see works of Islamic Art, Roman, and Greek work within this museum complex.
Berliner Dom
Built in the 1700s, the building is an example of the baroque style. Berliner Dom was demolished in 1894 by Willhelm II and rebuilt in a neo-baroque style. The building has been constantly restored throughout history. 
East Side Gallery 
The section on the east side of the Berlin Wall is full of murals. After the destruction of the Berlin Wall, artists from all over the world adorned the wall with their works. This gallery, which has been formed with 105 works, is Berlin's international monument of freedom. It is one of the largest open-air galleries in the world with a length of 1.3 kilometers.
Where to Stay in Berlin?
The 12 districts of Berlin offer a variety of choices for accommodation. In Berlin, you'll find five-star hotels, but you'll find hostels and cheaper alternatives as well. The most ideal areas to stay are Mitte, Charlottenburg-Wilmersdorf, Neukölln, and Kreuzberg. These areas are preferred for being close to the city center, public transportation, and tourist attractions.
Mitte is a bit more expensive than in other regions. In the Charlottenburg-Wilmersdorf district, you can stay at slightly more reasonable rates. 
What to Eat in Berlin?
You can find almost any world-cuisine in Berlin. German cuisine on the other hand is very particular, there are many street vendors as well as restaurants you can try to taste the local flavours in the city.
Currywurst is one of the things that is unique to Berlin. It's basically spicy sausage with ketchup. On the streets of Berlin, you can see many buffets selling Currywurst.
If you want to try the best you can stop by the Curry 36, Konnopkens Imbiss or Curry Mitte, the most popular Currywurst shops in the city. 
Shopping in Berlin: The Best Souvenirs to Buy
Kurfürstandamm, also named by Berliners Ku'damm, one the crowded avenues of Berlin. You can find lots of stores here like Urban Outfitters, Forever 21 and Zara. It's a great place for window shopping. KaDeWe is a department store for luxury seekers. You can find stores like Chanel, Balmain, and Zegna here or you can get to the top floor and enjoy some gourmet food. 
You should definitely buy some German food when you visit Berlin, like blutwurst. Other souvenirs unique to Berlin can be small fragments from the Berlin Wall which you can find in some shops, or special gummy bears.
Nightlife in Berlin
Berlin has a wild nightlife. You can find a bar, pub or a club almost any part of the city. You should check the Berghain if you're interested in odd experiences. This club locates in an old electric plant and it's highly popular amongst locals. The city offers a great variety of experiences, especially in the city center.
Essential Phone Numbers to Know 
Area Code: 030
Schönefeld Airport: +49 180 500 01 86
Police: 110
Ambulance: 112
Berlin police hotline: +49 30 4664 4664