Dubai is located on the Arabian Peninsula and is one of the seven emirates of the United Arab Emirates. Located in the southeast Persian Gulf, the city is also the capital of the Emirate of Dubai. The national and the official language is Arabic, but English is also one of the most widely used languages.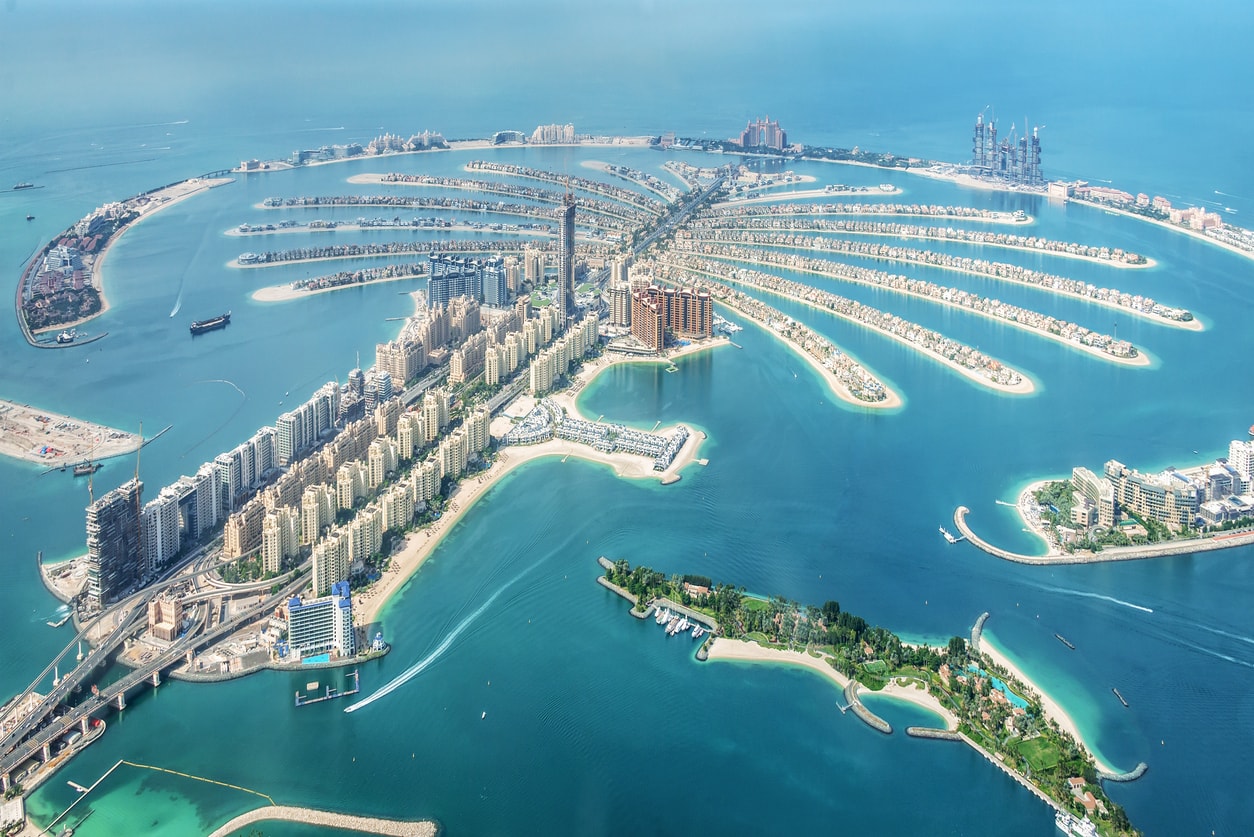 It is the most populated city of the Arab Emirates as it is one of the most popular tourist attractions around the world. The city is famous for its skyscrapers and luxury shopping malls. It's the most expensive city in the Middle East and it is the global hub of the region. 
General Information About Dubai
| | |
| --- | --- |
| Country: | United Arab Emirates |
| Region: | Emirate of Dubai |
| Area: | 4,114 km2 |
| Language: | Arabic |
| Average temperature: | 21.3 °C |
| Climate: | Hot Desert Climate |
| Vegetation: | Desert |
| The difference between GMT: | UTC +3 |
| Telephone Code: | +971 |
| Currency: | Dirham |
| Socket Type: | Type C |

How to Get to Dubai?
Dubai's main airport is Dubai International Airport. You can travel to Dubai using this international airport which has the highest number of passenger traffic. Apart from that, road or sea routes can be used, but air travel would be wiser since traveling with road transportation options will take more than 50 hours, if you are traveling from Europe.
You can buy your from İstanbul to Dubai flight tickets by clicking here.
Transportation from Dubai Airport to City Center
You can reach the city center from Dubai Airport by metro, bus or taxi. The distance between Dubai Airport and Dubai city center is relatively short. The city is located on the Gulf side. 
The journey time from the airport by bus will be 1 hour and 20 minutes. The ticket price starts at 2 USD. Travel by train will be faster. 50 minutes of journey time includes waiting time. The ticket price starts at 1.6 USD. Taxi prices start from 36 USD (2019).      
Public Transport in Dubai
Dubai has public transportation called The RTA that offers a lot of options like trains, a monorail and several bus routes that cover the whole city. Other than that you will find lots of rental options like private cars, minivans or even limousines, along with taxis. 
Best Time to Visit Dubai
Dubai is located in a region with a desert climate and in summer, temperatures rise above 40 degrees, sometimes even up to 50 degrees. In winter, temperatures do not fall below 17 degrees, but the temperature difference is very high between day and night. Almost no rain hits the city during the year. From November to May is an ideal time to enjoy the city. If you are going to visit the city in summer, you'll need to spend almost all of your time in shopping malls to cool down, as outdoors will be very hot.  
Festivals in Dubai
Dubai Shopping Festival

Dubai Sports World

Dubai Jazz Festival

Dubai Lynx International Festival of Creativity

Dubai International Film Festival 
Places to Visit in Dubai
Dubai has become a luxury tourist capital in the last years. There are many luxury hotels, man made islands and much more to see in Dubai. Here are the places you must see while you're there.  
Burj Khalifa
This skyscraper has a height of 828 meters and has 161 floors. 124th floor is reserved for tourists to visit. You can dine here and enjoy the night view of Dubai. If you want to find a place to experience Burj Khalifa, you must book in advance. Tickets range from 125 to 200 dirhams.  
Palm Islands
These man-made islands were completed in 7 years. The sand taken from the Persian Gulf was used in the construction of the Palm Islands. From a bird's eye view, it resembles a real palm tree. On the island, there are luxury hotels and shopping malls such as Nakheel Mall, as well as villas and restaurants.  
Dubai Deserts
You should not end your vacation without seeing the vast desert of Dubai. Desert safaris start early in the morning and end in the afternoon. Safari prices range from 80 to 120 USD. After touring the desert, you can have dinner and spend your evening at this relaxing environment. You can also buy souvenirs here. In the evening following the safari, you will be taken back to your hotel with the convoy cars.    
Al Fahidi Historical District
Within this district are the Dubai museum and the Grand Mosque. In the museum, it is possible to see the cultural structure of Dubai. Some ancient artifacts from Al Qusais are also exhibited in this museum. It is worth noting that the Grand Mosque is only open to Muslims.  
Madinat Jumeirah
The area known as the Jumeirah city is one of the largest promenade areas in the United Arab Emirates. It has an area of 40 hectares and has a design inspired by Arab villages. There are five-star boutique hotels in Al Qasr, Dar Al Masyaf and Al Naseem. Madinat Theater is also here.  
Where to Stay in Dubai?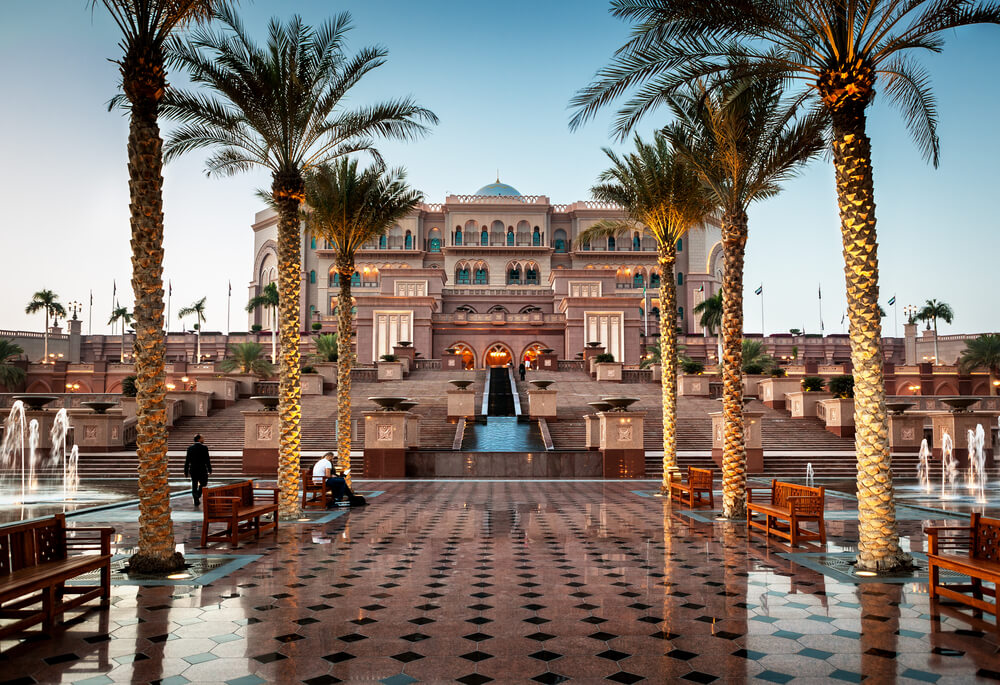 Dubai is an expensive city but you can find slightly cheaper hotels, hostels, and rentals. Jumeirah district has a variety of options but the district is highly expensive. Downtown is also a good option to stay, which is more affordable.
What to Eat in Dubai ?
Every shopping mall has a variety of choices to offer in terms of restaurants and cafes but you will see a meal called shawarma almost everywhere, which is a type of burger. You'll also encounter falafel restaurants around the city.
There are large numbers of Indian immigrants in the city, that's why Indian restaurants are common. Dubai has a collection of the world's most famous cuisines like Italian, Indian, Turkish, Japanese and more.   
Shopping in Dubai: The Best Souvenirs to Buy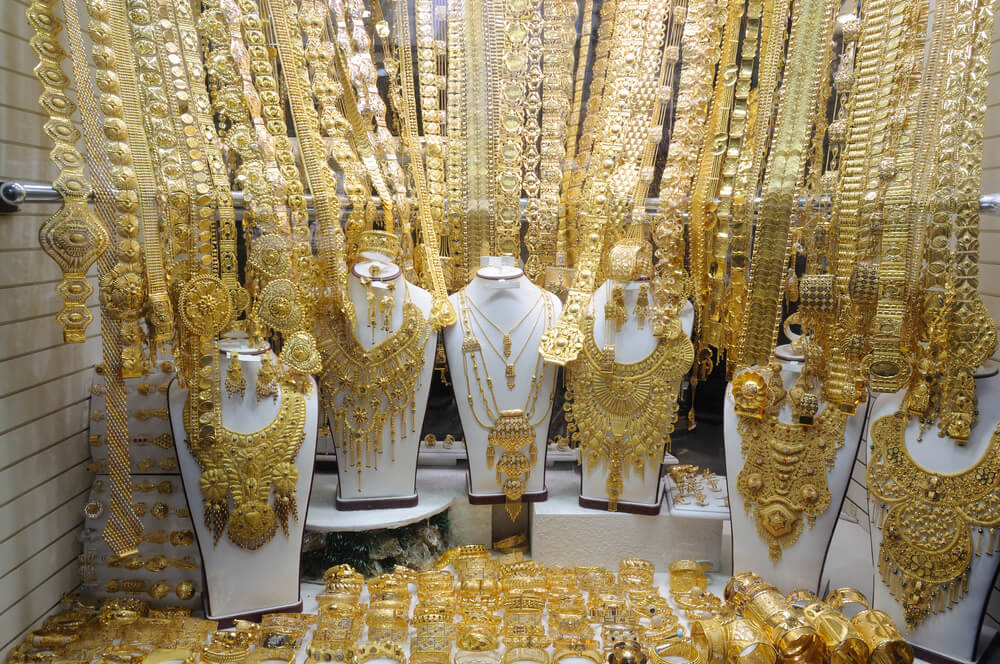 Shopping in Dubai is great if you can afford it, because everything is tax-free.  If you're into luxury products and brands, you should definitely go to Dubai Mall for the ultimate luxury shopping experience. Dubai Mall, the largest mall in the world, has 1200 shops, 22 cinema screens, a hotel, and 120 cafes and restaurants for you to enjoy. Deira Gold Souk is for the gold lovers. Its 300 retailers offer over 10 tons of gold at any time.
If you are looking for more affordable prices, Dubai's famous markets are for you. In markets, you can find many things at a very affordable price. If you're after for textile shops, visit Bur Dubai Souk. It's a bazaar specialized in textile goods.   
Nightlife in Dubai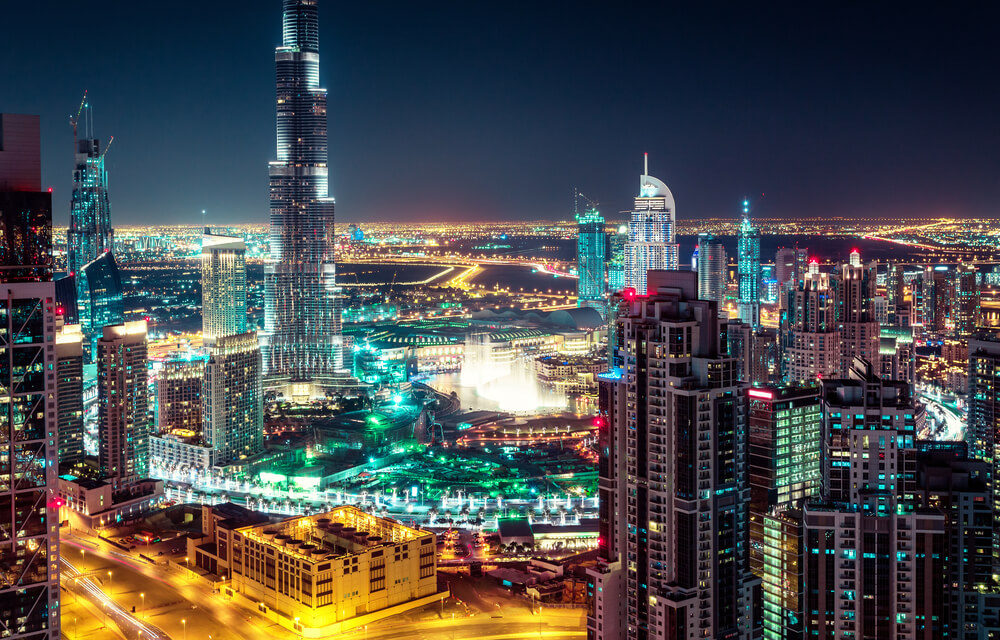 Dubai has a lot to offer at night. The Emirates regularly hosts some of the world's most demanding artists, including David Guetta, Carl Cox or 50 Cent and more.
Most of the clubs like White Dubai, Industrial Street, Cavalli Club, Stereo Arcade and Blue Marlin Ibiza are busy on Thursdays and Fridays. In some establishments, ladies' night is usually on Tuesdays or Wednesdays, and ladies enter free of charge and even offer free drinks and food.  
Things to Know Before Visiting Dubai 
It is not recommended to visit shopping centers in very revealing clothing. It is useful to be cautious in order to avoid an unpleasant warning.

The sale of alcohol in Dubai is a bit complicated. While there is no problem in the restaurants connected to the hotels, a restaurant you wouldn't expect may not have a license to serve alcoholic beverages.

There are separate wagons for women and children in subways. Men cannot ride these but women can ride on other wagons.

Sometimes sandstorms happen due to the desert climate in Dubai and it can paralyze life. 

It's a fairly safe city but the locals are highly conservative. 
Essential Phone Numbers to Know
Area Code: 971
Dubai International Airport: +971 4 224 5555
Police: 999
Ambulance: 998
Fire department: 997