The capital city of England and the United Kingdom, a place for everyone, a place with everything, the city by the river… London has it all: Culture, food, history and an atmosphere for great memories. Being the most visited city in Europe, London is a timeless city. This naive city has a very long history as well. The first settlements in London started with Celts. At first, the city was called "Londinium" meaning "Flowing River".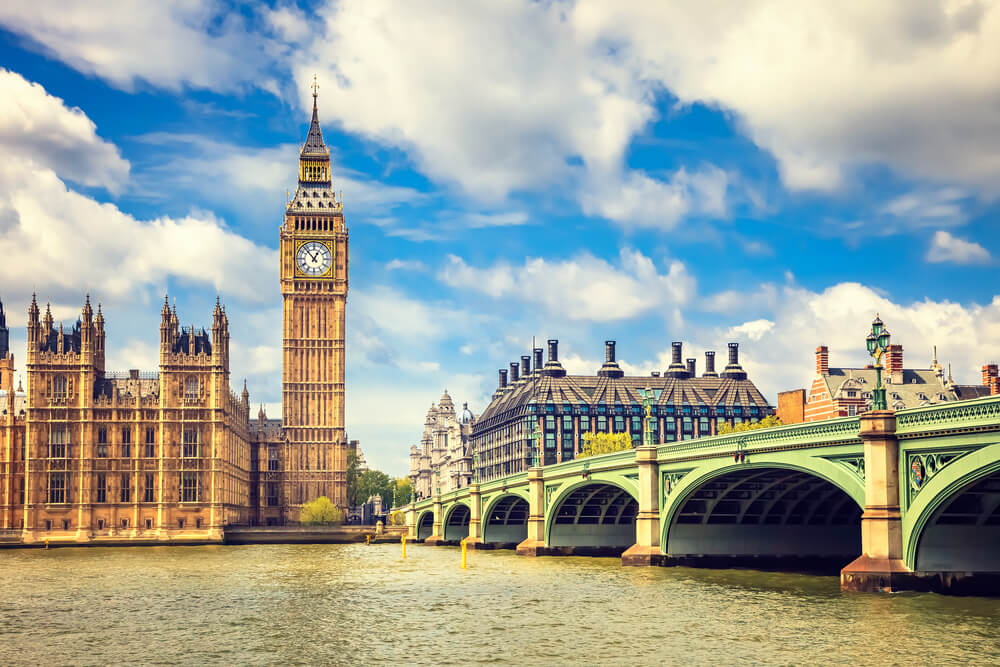 Throughout history, the city by the Thames has always been visited, admired and loved. Like the flowing river, the grandeur of London still continues to impress and captivate the rest of the world with its cosmopolitan atmosphere.
London, the capital of England, is the second most populous city in the European Union with a population of approximately 8.5 million. In fact, considering the settlements around London, which is called Greater London, the population is close to 15 million. The city of London is located in this Greater London area.
General Information
| | |
| --- | --- |
| Country | United Kingdom / England |
| Region | Greater London |
| Area | 1,572 km2 |
| Language | English |
| Average Temperature | 15 C |
| Climate | Maritime |
| Flora | Coniferous Forest |
| GMT Difference | 0 |
| Phone Code | +44 |
| Currency | Pound |
| Plug Type | G |

How to Get to London
There are lots of direct flights to London from different countries. It is quite possible to find cheap London flight tickets with Pegasus Airlines. Because millions of people travel to London every day; it is seen as one of the most popular destination across the world.
There are 5 airports in the city. (LTN) Luton, (STN) Stansted, (LCY) City, (SEN) Southend, (LGW) Gatwick, (LHR) Heathrow. You can reach the most used airports with Pegasus: Stansted, Heathtrow, and Gatwick.
There are direct flights from Istanbul to London. The journey time is approximately 3 hours and 50 minutes. 
To travel to London you can buy your Pegasus Airlines flight tickets from here.
Transportation from London Airports to City Center
There are four options to reach the city center from Heathrow Airport. The airport is located in the southwest of the city. The distance between Heathrow Airport and the city center is 32 kilometers and it lasts 50 minutes. 
One of the methods is Heathrow airport taxi. Even though it provides a comfortable and convenient trip, it costs around 50 pounds (2019).
The other method would be taking the train. The price of the train ticket is 22 pounds. (in 2020) Heathrow Airport train will take you to the city center in 15 minutes.  Metro and buses are other options. Metro tickets cost 6 pounds whereas buses cost 10 pounds. (in 2020)
For Stansted Airport, there is a rail system called Stansted Express, which connects London Stansted Airport to London Liverpool Street. It also stops at Tottenham Hale and Stratford stops. There is a subway every 15 minutes. It only leaves every half hour in the early morning and late in the evening. Tottenham Hale Tube Station opens at 05.20 in the morning on weekdays. If you want to reach the airport or city center before this, you have to go to London Liverpool Street. The subways operate at different times Monday to Friday, Saturday and Sunday.
South of the city, Gatwick Airport, 65 kilometers from Trafalgar Square in the center, offers a variety of transportation options to both central London and surrounding cities such as Brighton. This train, which runs express flights to Victoria Railway Station and Brighton city center in central London, is the fastest option for transportation to Gatwick Airport city center. The journey to Victoria Railway Station takes about 30 minutes. On weekdays, trains depart every 15 minutes from 05:40 to 23:10 on Sundays from 05:50 to 00:00. For this, follow the "Train" signs. From the North Terminal you can reach the train station with a free shuttle bus.
Public Transport in London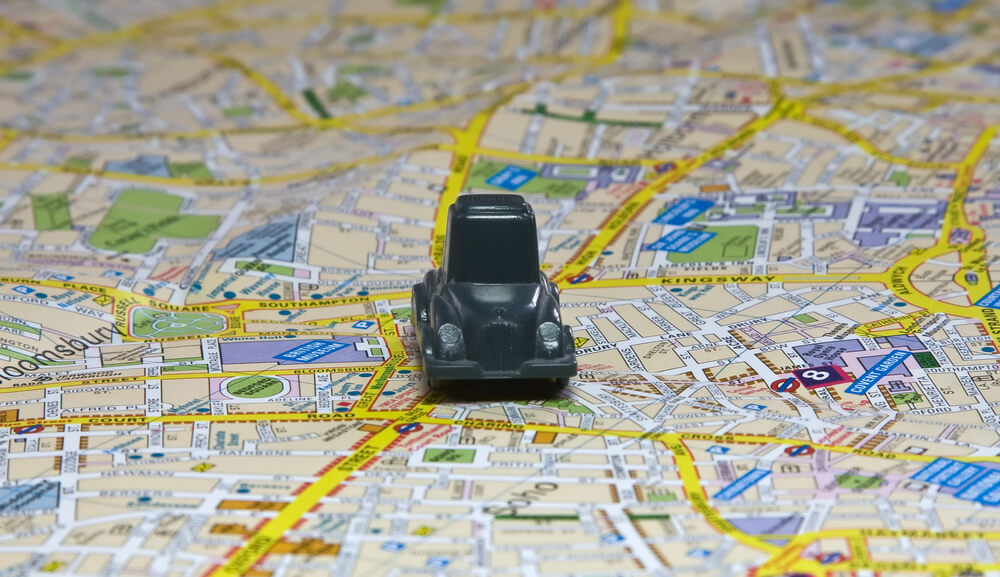 The transportation network in London is organized by the company Transport for London. Although transportation is a bit expensive in the city, it is quite efficient.
There are several methods to get around in London. The London Underground has 11 lines and it carries the title of being the first underground railway system.
You can visit the 9 zones of London with the Tube.  The most important zones are zone 1, 2 and 6. Attractions of the city are located in zone 1 and 2. And Heathrow Airport can be reached by traveling to zone 6. 
The prices are divided as well. For zones 1-3, the price is 4.80. For zones 1-5 it is 5.80. And a ticket for zones 1-6 costs 6.00. (2019)
The iconic buses in London are at your service as well. There are more than 350 routes in London. And the price of a single-journey ticket costs 1.50 pounds. (2019) The other methods are cycling and of course, taxis. You can explore the whole city by cycling as it is quite popular in London.  
Best Time to Visit London
London is the second most visited city in Europe. And you can always visit this great city to have a great trip. But the best time to visit London would be during the summer season. As it is relatively cold in summer, you might consider taking your coat and umbrella with you. Four or five days will be just fine to have a good vacation in London. The average weather in summer is 22°C.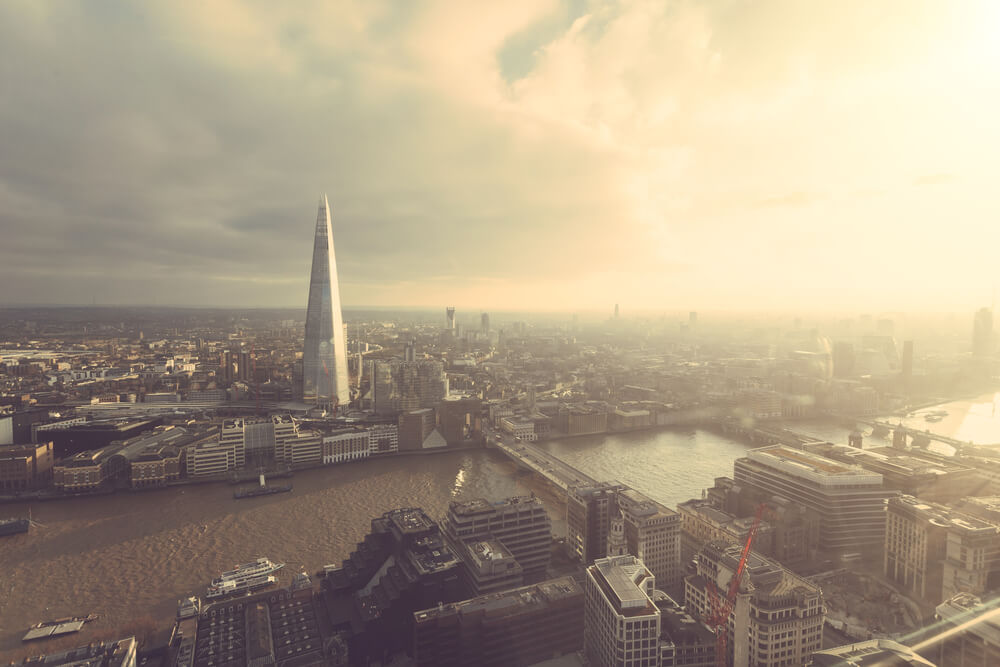 Even a few months may not be enough to explore London. The important thing here is to determine the purpose of your trip in advance and make a plan accordingly. You may need a week to visit historical and cultural sites.
Festivals in London
There are many festivals in London that happen almost every month during the year. You can enjoy your travel in London by attending these festivals.
London's New Year's Day Parade (January)

Carling Cup Final (February)

St. Patrick's Day (March)

The Boat Race (April)

London City Festival (June)

Notting Hill Carnival (August)

The Mayor's Thames (September)
Places to Visit in London
London has 4 attractions which are accepted as UNESCO World Heritage sites. These sites are Westminster Palace, Royal Botanic Gardens, The Tower of London, Maritime Greenwich.
Buckingham Palace
Built in 1703 for the Duke, was the house of Queen Victoria as well. This glorious palace is on top of the list of tourist attractions. At the same time, a palace is a place in which Queen II. Elizabeth and the Duke of Edinburgh live. You can watch the Changing of the Guard process as well. Buckingham Palace can be reached from Green Park or Victoria.
London Eye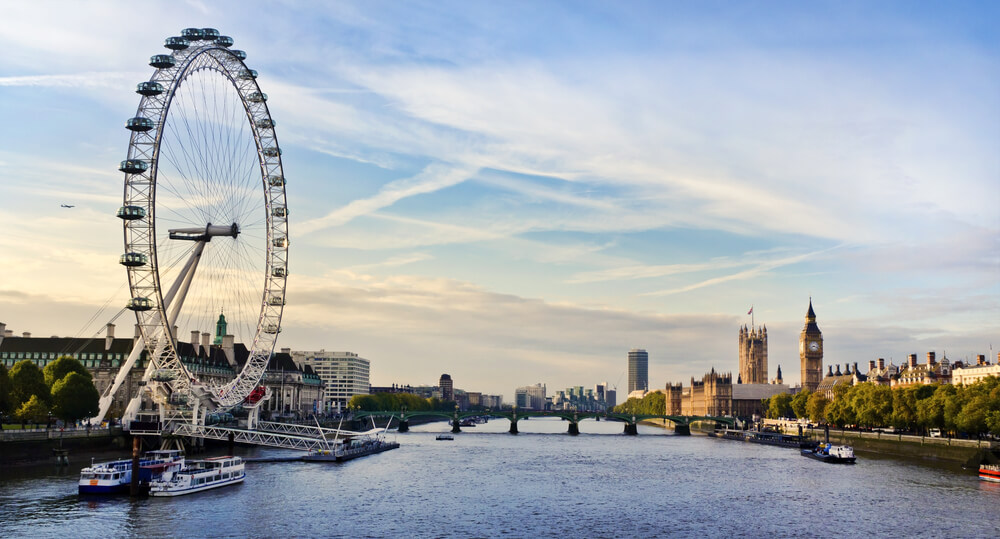 The third-most biggest wheel in the world London Eye is the symbol of London. Seeing the whole city from the London Eye is a great experience. London Eye is located near the Thames River. Adult tickets cost 14.50 pounds whereas it is only 7.25 pounds for children. (for 2020)
Westminster Palace
With its other name, House of Parliament is the symbol of magnificence and nobility. Its gothic style emits an atmosphere of elegance and makes the palace an attraction that must be seen. This breath-taking palace can be visited on Saturdays during the months of July and August. It can be visited by a guided tour as well. It can be reached by Tube's Westminster line.    
Tower Bridge
The capital of the United Kingdom and England, London has always been famous for its Tower Bridge. This magnificent bridge connects the two sides of Thames. Inside, you can learn about the building's construction process. It can be reached by Tube. Tower Hill line will take you to this great place. Entrance for adults costs 9.80 pounds. The ticket for children costs 4.20 pounds. It can be entered without any fee with London Pass (for 2020)
Hyde Park
A massive park located in the center of London, Hyde Park is the home of nature. Each day, Londoners who are tired because of the city's rush, visit Hyde Park and have a breather.
Located in Westminster Abbey, the park was once a place where kings used to hunt. Now it is a beautiful place that can be visited by everyone without any fee. Visiting Hyde Park is a must if you are going to have a trip to London. You can reach Hyde Park by using Metro.
Where to Stay in London?
The best regions for great accommodation are Kensington, Mayfair, Bloomsbury, Soho and the City of London. As London is a huge city with lots of attractions, using public transportation is a must. But in the aspect of accommodation, London is quite rich and there various types of hotels.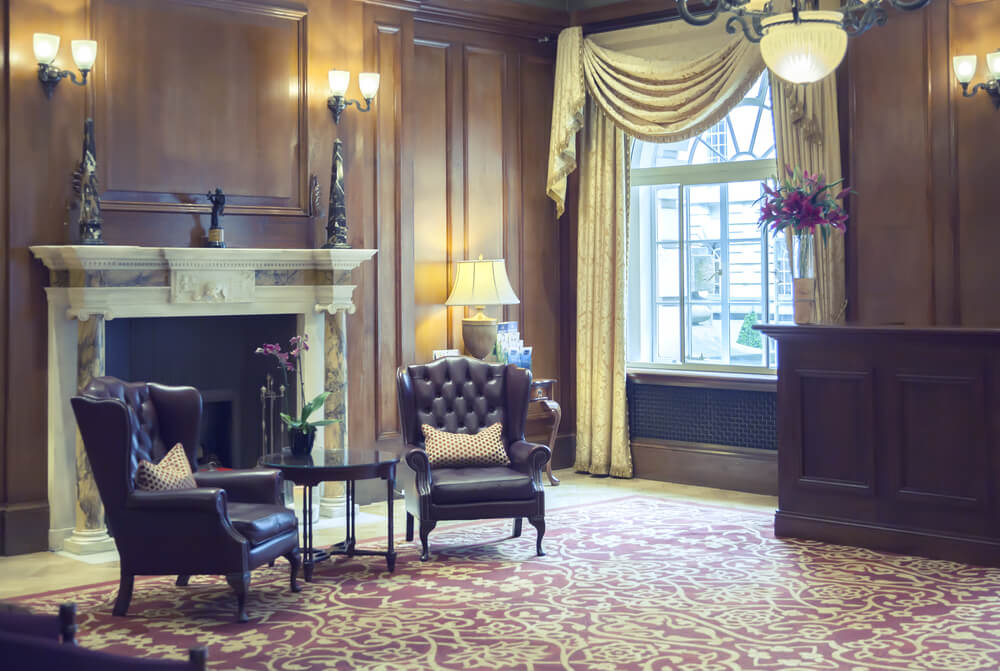 Keep in mind that the hotels located in the center of the city are relatively expensive. It would be a good idea to make a reservation before you go as it would be cheaper. More affordable alternatives are also available. Options like hostels and hotels offer accommodation at less cost. For cheaper hotels, you can choose the edge of the city.
What to Eat in London?
London is a city of cultures. It is possible to find streets with various traditional restaurants. Smells of Italian, Chinese, Indian, Thai and American food embellish the streets of London. Please note that tips can be included in London. Remember to check the invoice. Also, tap water is available in the UK. If you want tap water they bring it for free.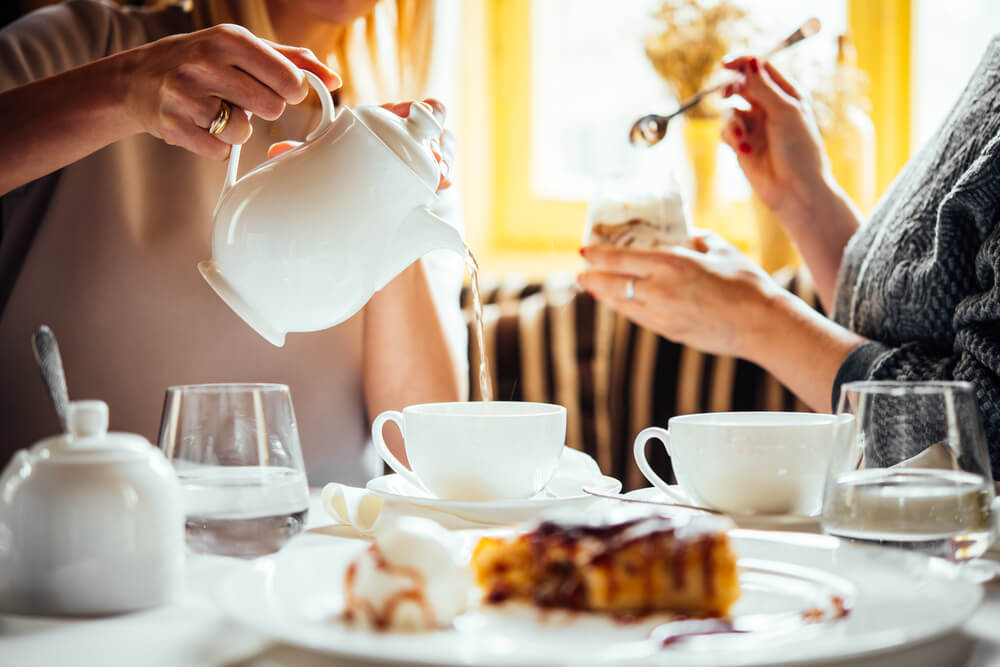 Fish and Chips: Sutton and Sons Fish and Chips
When it is about English cuisine, Fish and Chips comes first. This iconic food can be ordered in many restaurants in London. 
English Breakfast: Mesi's Kitchen London
An elegant English breakfast must be tasted as well. In a typical English breakfast, fish, sausages, eggs, and pork are indispensable. But exploring the city and finding different tastes by yourself would be a great idea. Do not forget to have a cup of tea while you're there.
Burgers: Honest Burger
At first glance it may look cliché, but the hamburger is a must-try in London. Here you can try dozens of excellent burgers with different ingredients and sauces.
Shopping in London: The Best Souvenirs to Buy 
London is the center of innovation as well. The items that you can find in the shops of London are unique and interesting. Of course, it is possible to buy some souvenirs for friends and family. In other words, shopping in London is another experience.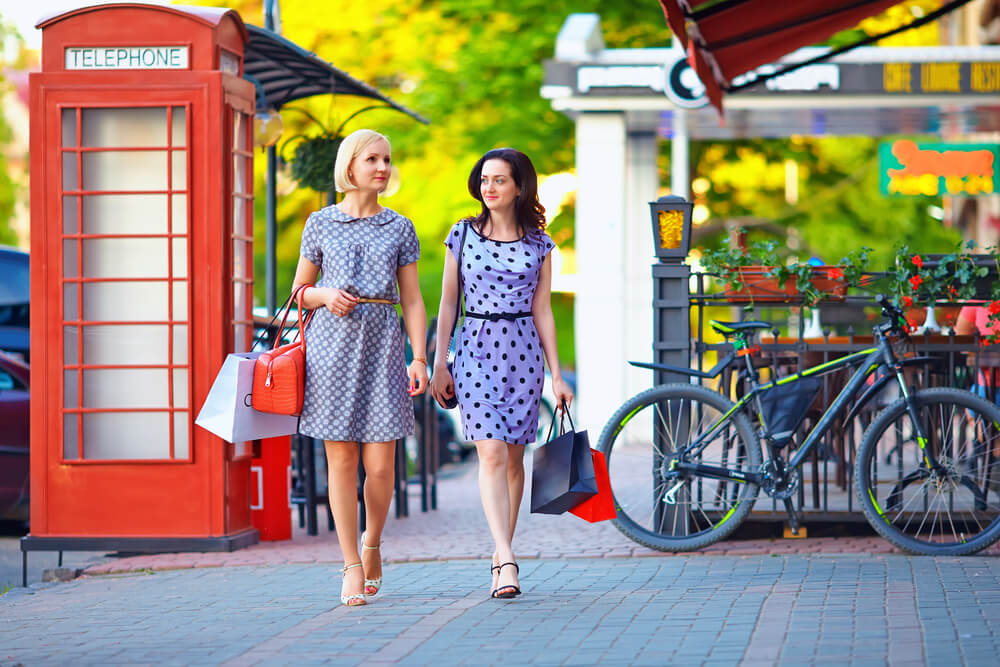 Some of the shopping centers are Westfield Stratford City, Greenwich Bazaar, Covent Garden, Brick Lane, Knightsbridge. Oxford Street is probably the most popular one. You can find almost anything you want in the stores located in these regions. If you want to buy gifts for your loved ones from London, you can choose traditional products from the open air markets. In addition to UK-specific textiles, souvenirs reflecting British culture are among the most popular.
Nightlife in London
Nightlife in London is quite enthusiastic and it never stops. It is difficult to choose a place to spend your night as there are hundreds of night clubs and bars in London. These places are always crowded because Londoners love to have fun at night. You might want to make a reservation before you go.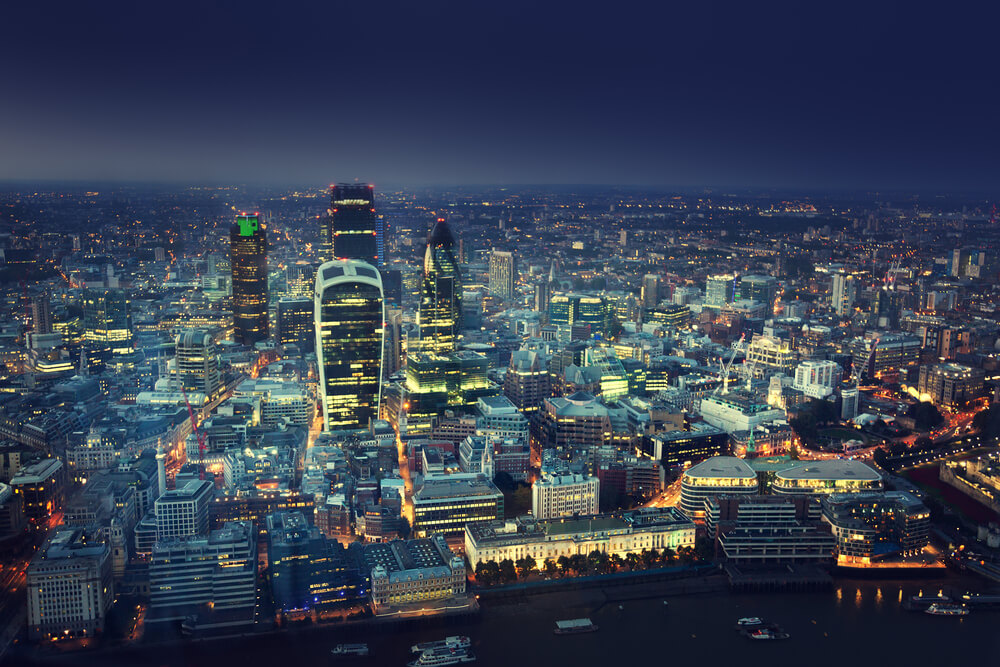 The best places to have a great night in London are Holborn Clerkenwell, Bloomsbury, Camden, and Mayfair. These regions contain lots of night clubs and bars. Each one of them stands out with a different music concept and fully reflects the spirit of London.
Things to Know Before Visiting
The first thing to know about London is that the city receives heavy rainfall. Londoners are aware of this and always have an umbrella with them. If you are visiting the city for the first time, you should take precautions. In some cases even an umbrella may not be enough. You might want to take a raincoat. You can also drink tap water in the city. You do not need to pay for water separately.
Essential Phone Numbers to Know
Country phone code: +44 / London phone code: 20
Emergency: 999
Police: 020 7230 1212
Tourist Information Service: 020 7971 0027
Taxi: 07779 336 612
Heathrow Airport: 0844 355 1801
Stansted Airport: 0844 335 1803
Gatwick Airport: 0344 892 0322