Stuttgart is one of the most influential cities of Southwestern Germany and is the capital of Baden-Württemberg region. Although the city was founded in the 13th century, its history dates back to the Roman rule where it was used to be a strategic outpost. Today, Stuttgart is known for its cosmopolitan nature, unique architectural texture, and cultural heritage as well as a manufacturing center.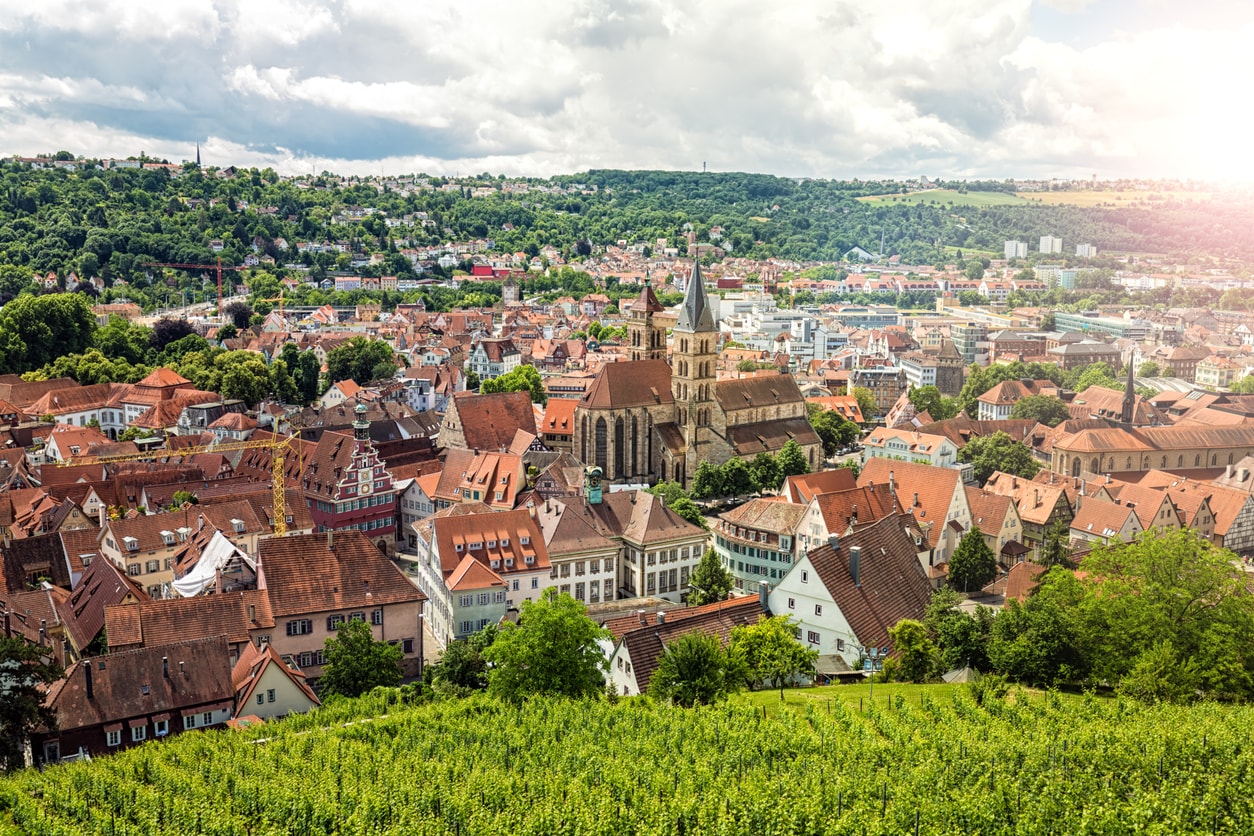 General Information
| | |
| --- | --- |
| Country: | Germany |
| Region: | Southwestern Germany |
| Area: | 207.36 km² |
| Language: | German  |
| Average temperature: | 9.3 °C |
| Climate: | Humid Continental Climate  |
| Vegetation: | Birch and Beech Trees  |
| The difference between GMT: | GMT+2 |
| Telephone Code: | +49 711 |
| Currency: | Euro |
| Socket Type: | Type F |

How to Get to Stuttgart?
Stuttgart is one of the most popular destinations in Central Europe and Pegasus Airlines offers direct flights to Stuttgart from İstanbul. 
The flight duration to Stuttgart from İstanbul is 2 hour and 45 minutes.
You can buy your direct flight tickets to Stuttgart from İstanbul from here.
Transportation from Stuttgart Airport to City Center
Stuttgart Airport is located 13 kilometers away from the city center. You can get to the city center with public bus, train, taxi, and car.
122, 806 public bus lines will take you to the city center and 812/813, 828, X10, X60, Express X3 public bus lines can take you to the different parts of the city as well as to the other significant interest points. You can click here for more information. 
S-Bahn train is available at the airport from 4.30 AM to 0.55 AM for every 20 minutes on weekdays and 30 minutes on weekends. The trip costs 3.70 euros and takes approximately 25 minutes.
There are also many taxis available in the airport 24/7. The trip to the city center from the airport approximately costs 35 euros (2019).
You can also enjoy the city with a rental car. Pegasus Airlines car rental service has great offers for you in here.
Public Transport in Stuttgart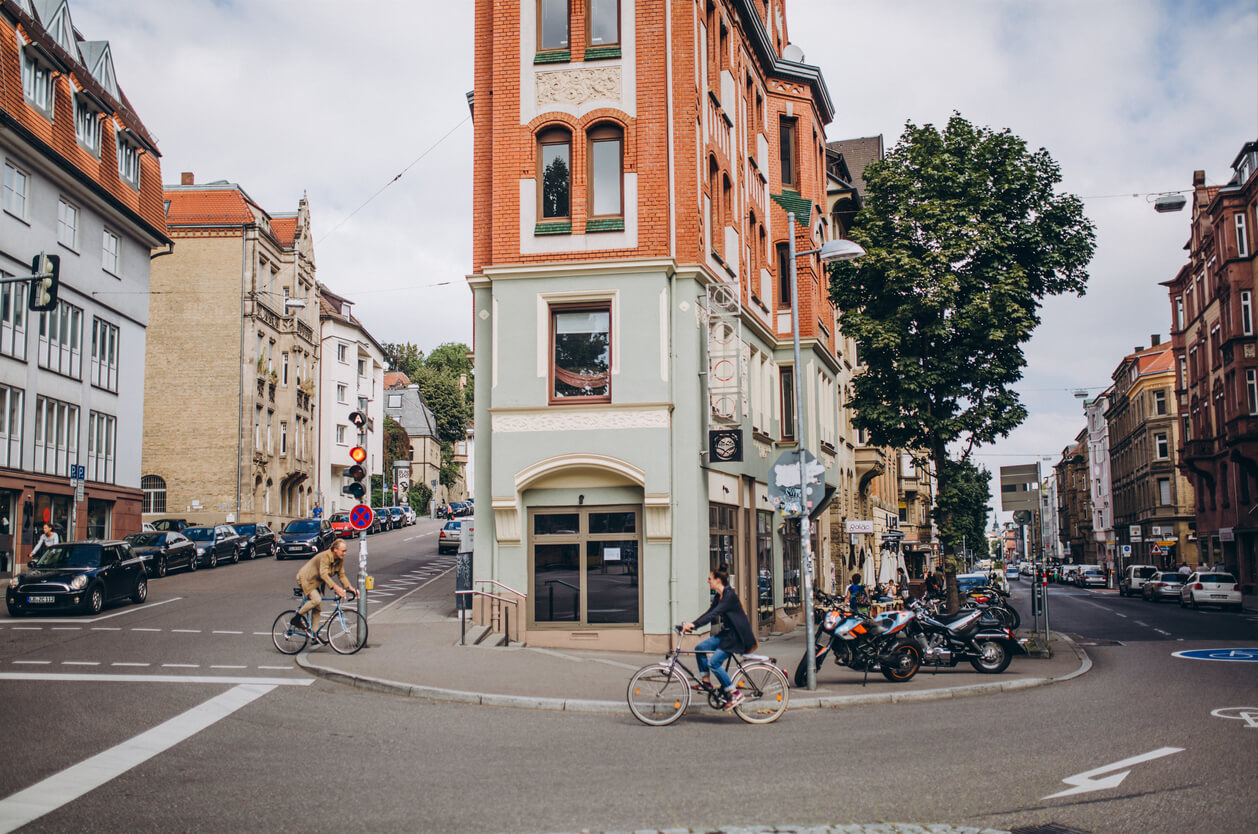 You can use public buses, metro, trams, and taxis to get around in Stuttgart. The city offers special tourist cards with varied prices and durations. Stuttgart's public bus, metro and tram network is operated by VVS. You can check their timetables, routes and fares from here. The site is available in English. 
You can also use taxis to get around in Stuttgart. They cost 2.40 euros per kilometers with an initial cost of 3 euros (2019).
Best Time to Visit Stuttgart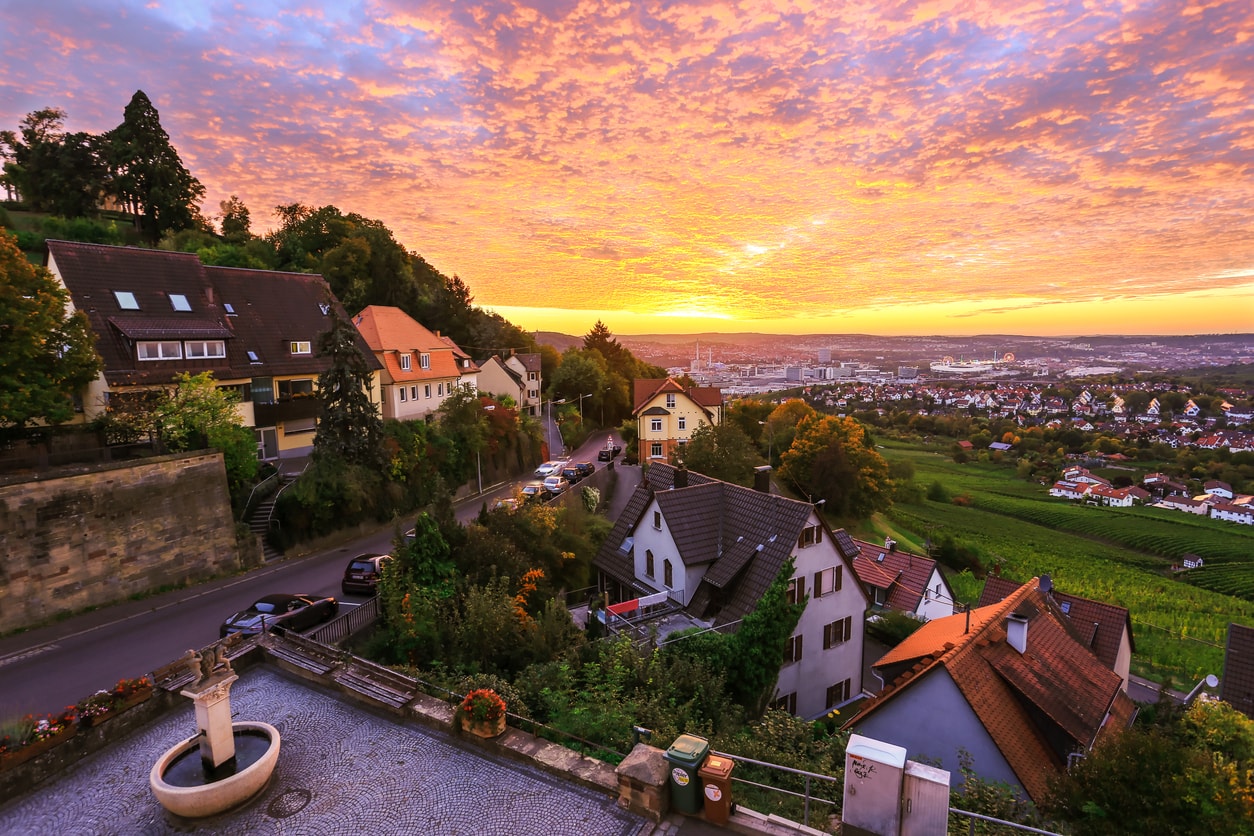 Stuttgart has a humid continental climate with a high chance of rain throughout the year. The hottest month is July and the coldest month is January. We suggest you to visit Stuttgart during Autumn since the rain expectancy is low and the weather is still pleasantly hot. It is also recommended that you stay in Stuttgart for at least two or three days to enjoy all it has to offer. 
Festivals in Stuttgart
Stuttgart Summer Festival (August)

Frühlingsfest (April, May)

Marienplatz Festival (July)

JazzOpen Stuttgart (July)

Festival of Lights (July)

Christmas Market Stuttgart (November, December)
Places to Visit in Stuttgart
Stuttgart is a unique German city with unique attractions. The city attracts millions of tourists thanks to its modern museums, historical landmarks and cultural heritage.
The Mercedes-Benz Museum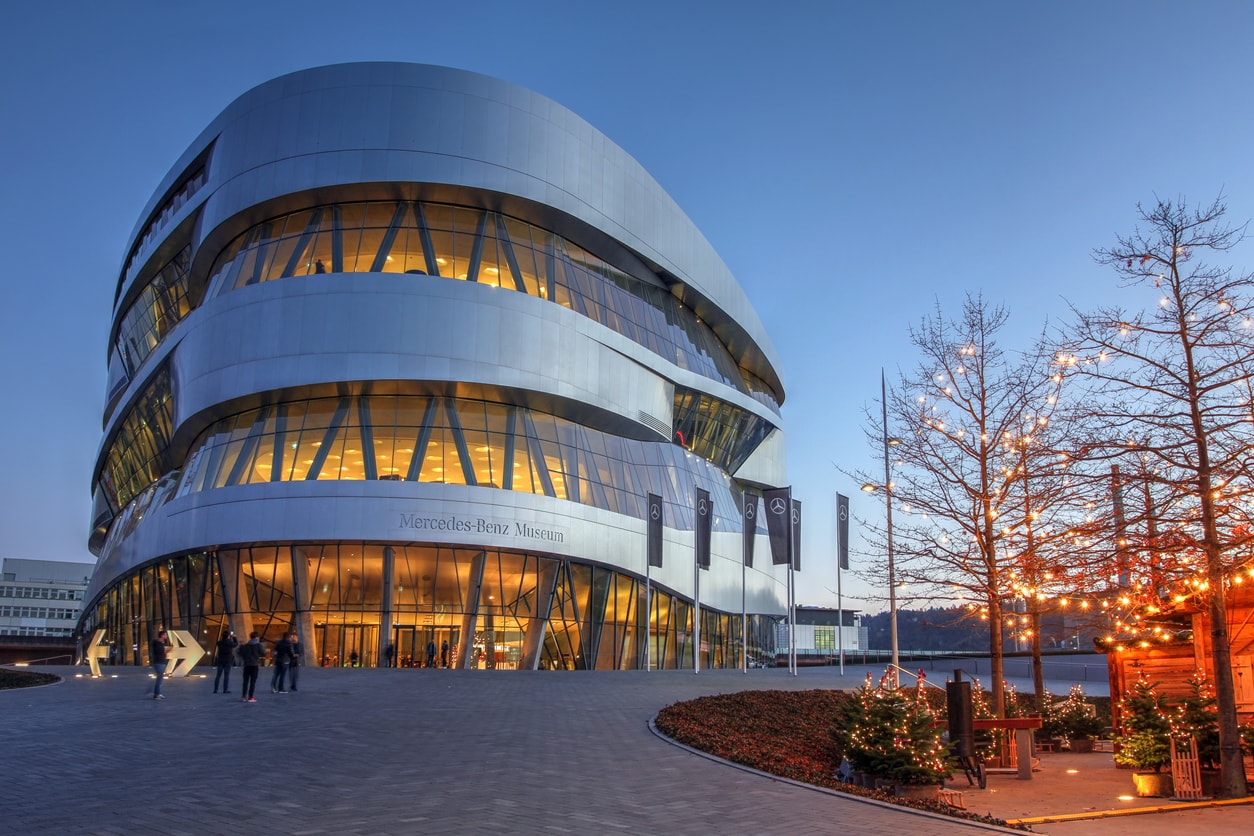 Stuttgart is known for its top-notch automobile industry and the Mercedes-Benz Museum is there to prove it. The museum exhibits 160 cars and more than 1500 other artifacts to give you a sense of automobile history and its future. The Mercedes-Benz Museum is one of the most visited and beloved museums of the city with millions of visitors annually.  
Staatsgalerie Stuttgart
Staatsgalerie Stuttgart is an art museum that was founded in 1843 and is located in a unique building in the city center. Today, the museum is one of Europe's leading modern art museums and also distinguishes itself with a spectacular classical painting collection.
Ludwigsburg Residential Palace
Ludwigsburg Residential Palace is one of the largest Baroque-style buildings in Europe and also known as the "Versailles of Swabia". Its construction had begun in 1704 and completed in 1733. Ludwigsburg Residential Palace is located 15 kilometers away from the city center and offers spectacular sights to its visitors.
Esslingen
Esslingen is almost like a medieval district that reminds another era where everything is quieter and simpler. The district is famous for its colorful residential buildings, old churches, nature parks, and castles. Esslingen is located 15 kilometers away from the city center.
Schlossplatz
Schlossplatz is the largest square of Stuttgart and is located in the heart of the city. Schlossplatz is sure to surprise you with its vastness. The square is home to a couple of significant historical landmarks such as "Neues Schloss" and "Kunstgebäude Stuttgart".
Where to Stay in Stuttgart?
Stuttgart is a huge city that offers a variety of accommodation options to its visitors.
If you are in Stuttgart for the first time, you can enjoy the city in various hotels located in Stuttgart-Mitte district. In these hotels, you will be walking distance away from many of the city's historical landmarks, local restaurants and shopping venues. If you are looking for a calmer vacation, Wangen district has many great hotels with refreshing natural sceneries.
What to Eat in Stuttgart?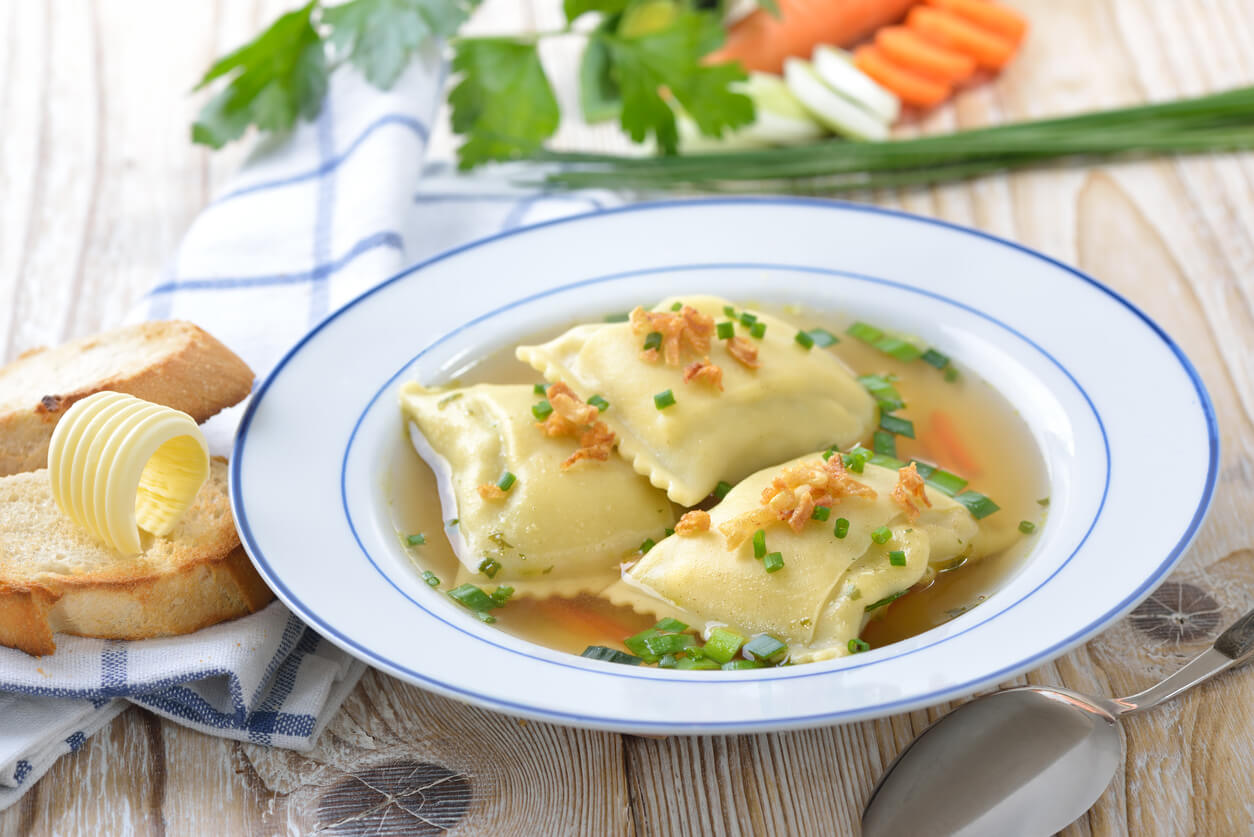 Stuttgart is a city where traditional and modern cuisines meet. There are many top-notch restaurants in Stuttgart that serve delicious traditional German recipes as well as other recipes all over the world.
Traditional German Recipes: Restaurant zum Ackerbürger, Speisekammer West, Goldener Adler - Christopher Oelkrug, Weinstube Kachelofen

Turkish: Restaurant Aspendos, Alaturka

Italian: Valle, Perbacco

Tokio Dining: Japanese

East African: Ambiente Africa

Thai: Kwan Kao

Greek: The Little Greek Taverna
Shopping in Stuttgart: Best Souvenirs to Buy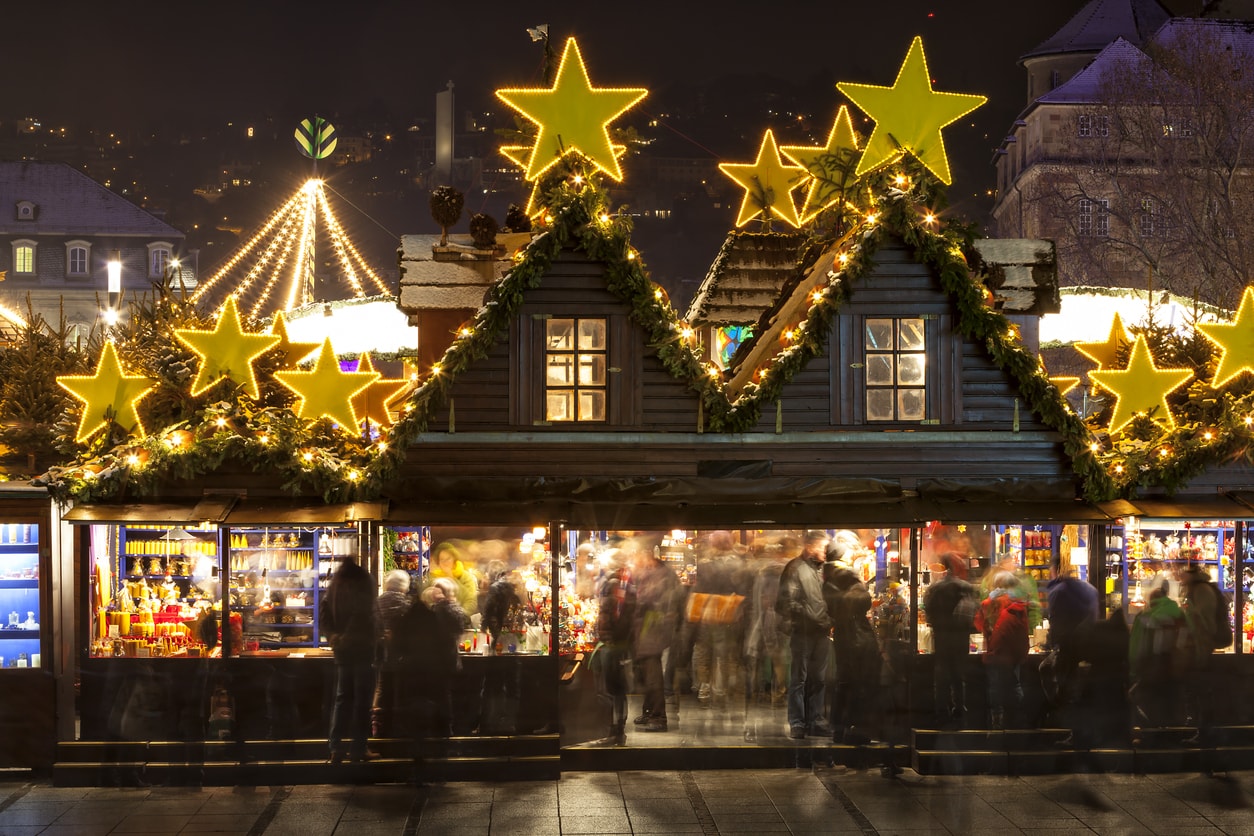 There are many souvenir shops that are concentrated in "Stuttgart-Mitte" district where you can buy authentic Stuttgart souvenirs such as chocolate, clothing and jewelry, ceramic plates, old books, and candles. You can also encounter many international brands and local vendors around "Königstraße".
Nightlife in Stuttgart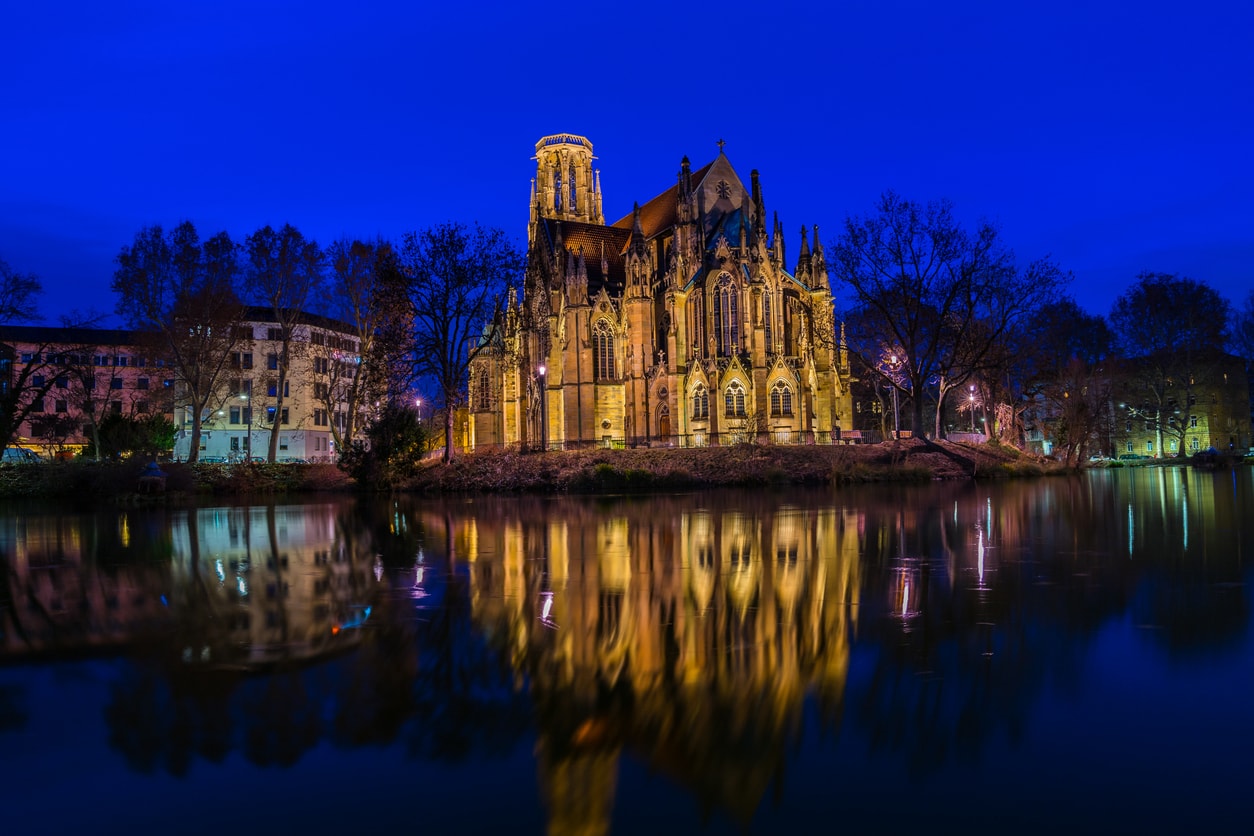 Stuttgart has a vibrant nightlife scene and offers a variety of nightlife options to its visitors. Most of the nightlife venues are concentrated in "Stuttgart-Mitte" and "Rathaus" districts around "Hirschstraße" and "Geißstraße". "Yart" is one of the best bars in the city with its amazing interior design and delicious menu.
Things to Know Before Visiting Stuttgart
Rain can fall anytime in Stuttgart. It is recommended for you to bring a raincoat regardless of the season.  

Stuttgart is a bicycle-friendly city. It is more easy and fun to discover the city with bicycles. 

There are many currency exchange vendors and banks around the city.
Essential Numbers
Country Code: +49
City Code: 711
Stuttgart Airport: +49 711 9480
Police: 110
Ambulance: 112