Kayseri is one of the most prominent cities of Central Türkiye with a population of more than one million. The city neighbors to Adana, Kahramanmaraş, Sivas, Yozgat, Nevşehir, and Niğde. It functions as a bridge between Southeastern and Central Türkiye. Consequently, its culture is a great mixture of both. 
The region where the city is located has always held great importance for many civilizations, throughout its rich history. Today, the city is a growing tourism destination with numerous cultural and historical attractions.   
General Information About Kayseri
| | |
| --- | --- |
| Country: | Türkiye |
| Region: | Central Anatolia |
| Area: | 16.970 km2 |
| Language: | Turkish |
| Average temperature: | 10.4 C |
| Climate: | Continental Climate |
| Vegetation: | Steppe |
| The difference between GMT: | GMT+3 |
| Telephone Code: | +352 |
| Currency: | Turkish Lira |
| Socket Type: | Type C |

How to Get to Kayseri?
Kayseri has many natural and historical attractions accompanied by its amazing cuisine. Pegasus Airlines offers direct flights to Kayseri from İstanbul and İzmir. 
The flight duration to Kayseri from İstanbul is 1 hour and 25 minutes.
The flight duration to Kayseri from İzmir is 1 hour and 25 minutes.
You can buy your direct flight tickets to Kayseri from İstanbul and İzmir from here.
Transportation from Kayseri Erkilet Airport to City Center
Kayseri Erkilet Airport is located 6 km away from the city center. You can get to the city center with direct bus, public bus, taxi and car.
Direct buses are located just outside of the airport and leaves after 25 minutes for every arrival. Public buses are also available to different parts of the city. 100, 101 and 271 bus lines pass through the city center. Both of these options take approximately 20 minutes.  
There are many taxis available in the airport 24/7 with fixed prices to different parts of Kayseri. You can also enjoy the city with a rental car. Pegasus Airlines car rental service has great offers for a comfortable trip.
Public Transport in Kayseri
You can use public buses, small buses, trams and taxis to get around the city. 
The city has an extensive public bus and tram network that cover many areas in the city. You can check the timetables and routes of public busses and trams from here. The site is available in Turkish.
Small buses are frequently used in Kayseri as well. They do not have fixed stops on the route, pick-up and drop-off is made on demand and fare is paid in cash.  Taxis are another convenient way of transportation in Kayseri. 
Best Time to Visit Kayseri
Kayseri has a continental climate with hot and dry summers and cold and snowy winters. The hottest month is July and the coldest month is January. Unless you are planning to ski on Erciyes Mountain, we suggest you to visit Kayseri during late spring or early autumn since the weather is pleasant and more welcoming. It is also recommended for you to enjoy Kayseri at least two to three days.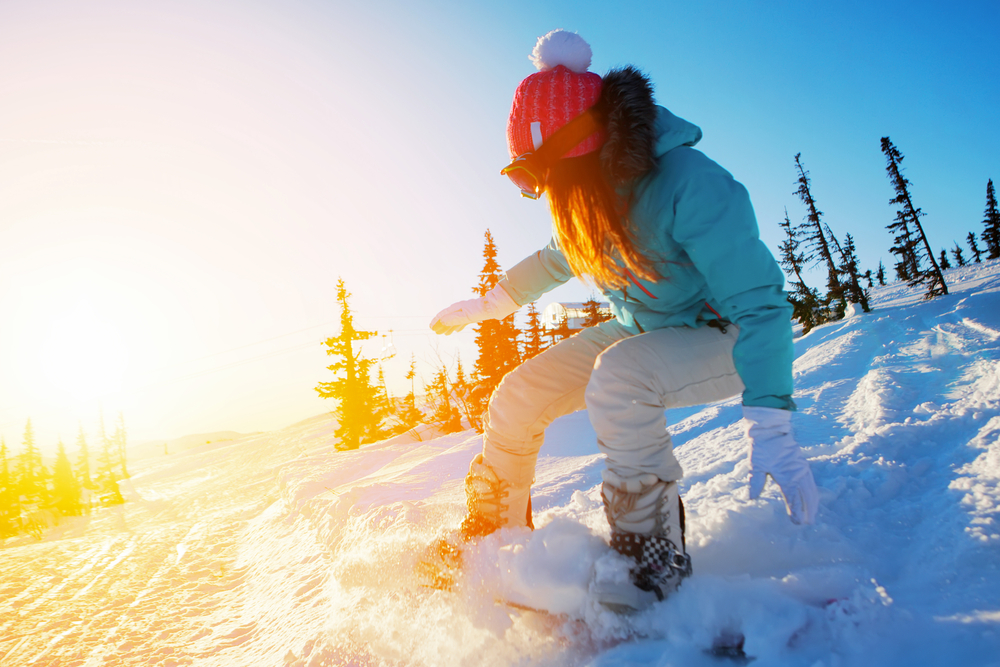 Festivals in Kayseri
Erciyes Winter Tourism Festival (September)

Kayseri International Film Festival (May)

Festa 2200 Bicycle Festival (June)

İncesu Grape Festival (September)
Places to Visit in Kayseri
Kayseri is one of the most significant cities of Central Anatolia in terms of cultural heritage and historical attractions. The city attracts almost one million tourists annually.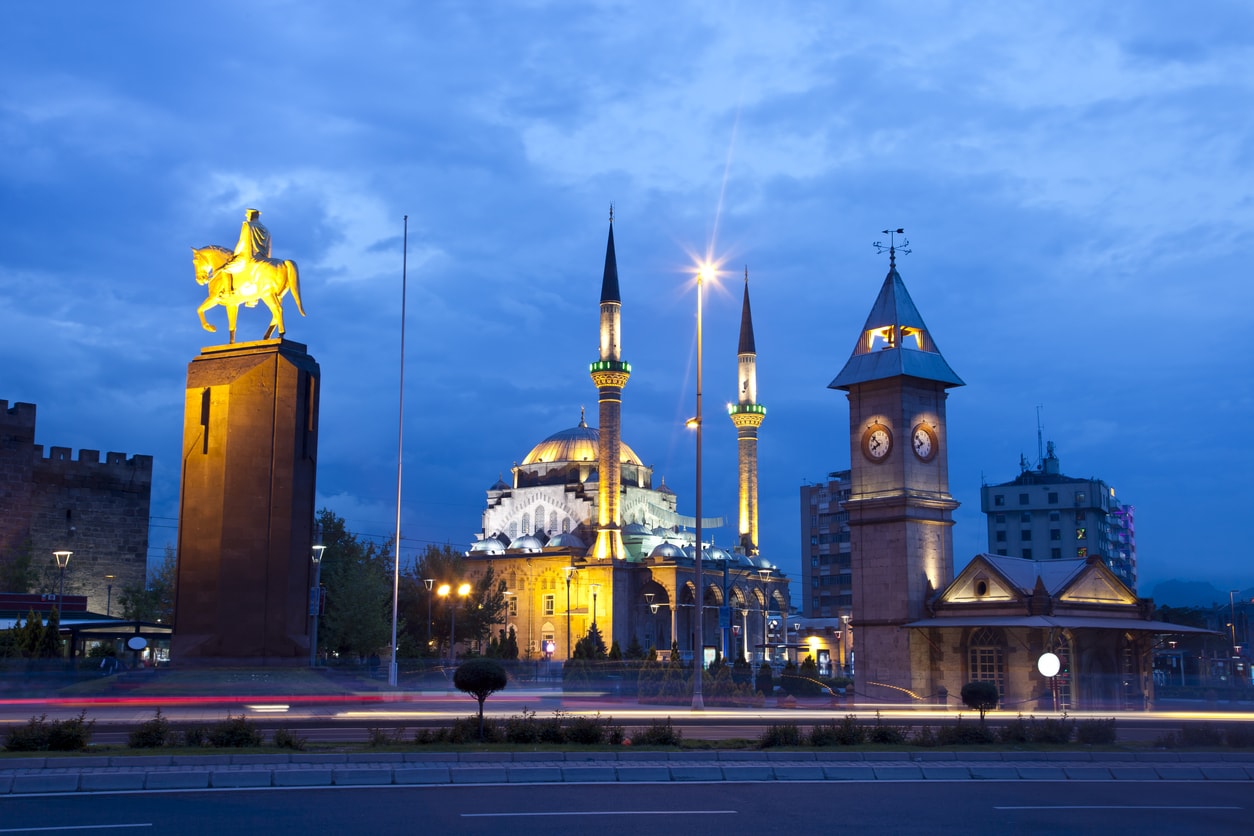 Cumhuriyet Square 
Cumhuriyet Square is the heart of the city where the older and the newer parts of the city meet. The square is home to Kayseri Castle and Kayseri Clock Tower and is the best place to start your Kayseri trip.
Hunat Hatun Complex
Hunat Hatun Complex is one of the most visited and beloved attractions of the city. The complex was built in the 13th century and includes a mosque, madrasah, tomb and bath. Hunat Hatun Complex is walking distance away from Cumhuriyet Square. 
Seljuk Museum
Seljuk Museum exhibits the early years of Turkic settlements in Anatolia and the artifacts from the Seljuk Empire. The gorgeous building that museum is in used to be a hospital and a seminary. Seljuk Museum is at a walking distance from the city center.    
Talas
Talas is the historic district of the city where you can encounter landmarks from various civilizations. The district is 12 kilometers away from the city center and is a popular destination among locals and international tourists. 
Soğanlı Valley
Soğanlı Valley is a peculiar place to be with its thousand year old Roman churches and temples. The valley also has many age old caves. The valley is located 80 kilometers away from the city center.
Where to Stay in Kayseri?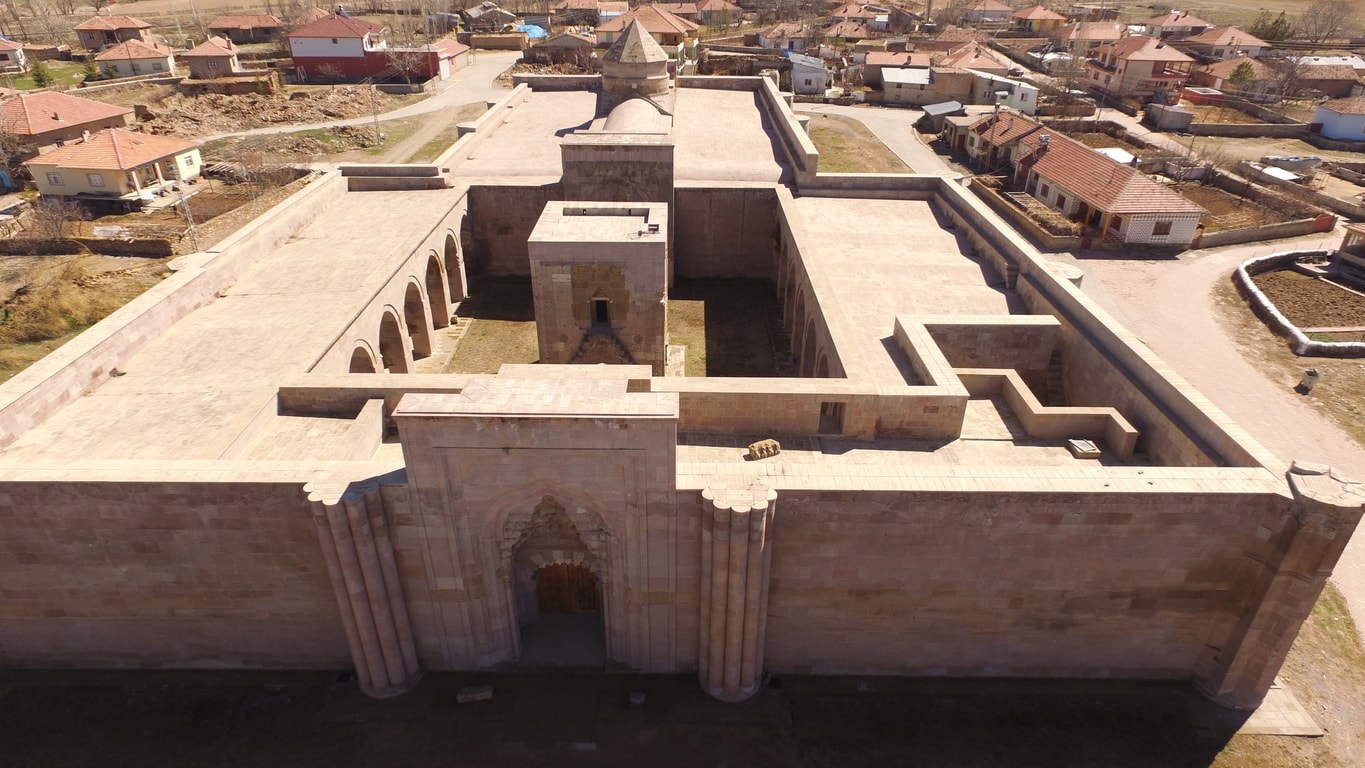 Kayseri is a popular destination among both local and international tourists in every season and offers many accommodation options to its visitors. 
If you are visiting Kayseri for the first time, it is best for you to stay in hotels in Kocasinan or Melikgazi districts. In these districts, you can engage with the everyday life of locals and also, most of the cultural and historical attractions are walking distance away from each other in the city center.
In historic Talas district, you can also find many good hotels around Atatürk Boulevard. If you are in Kayseri during winter, it is best for you to stay in hotels located around the Erciyes Mountain. The hotels in the area are 30 minute drive away from the city center and offer great sceneries. 
What to Eat in Kayseri?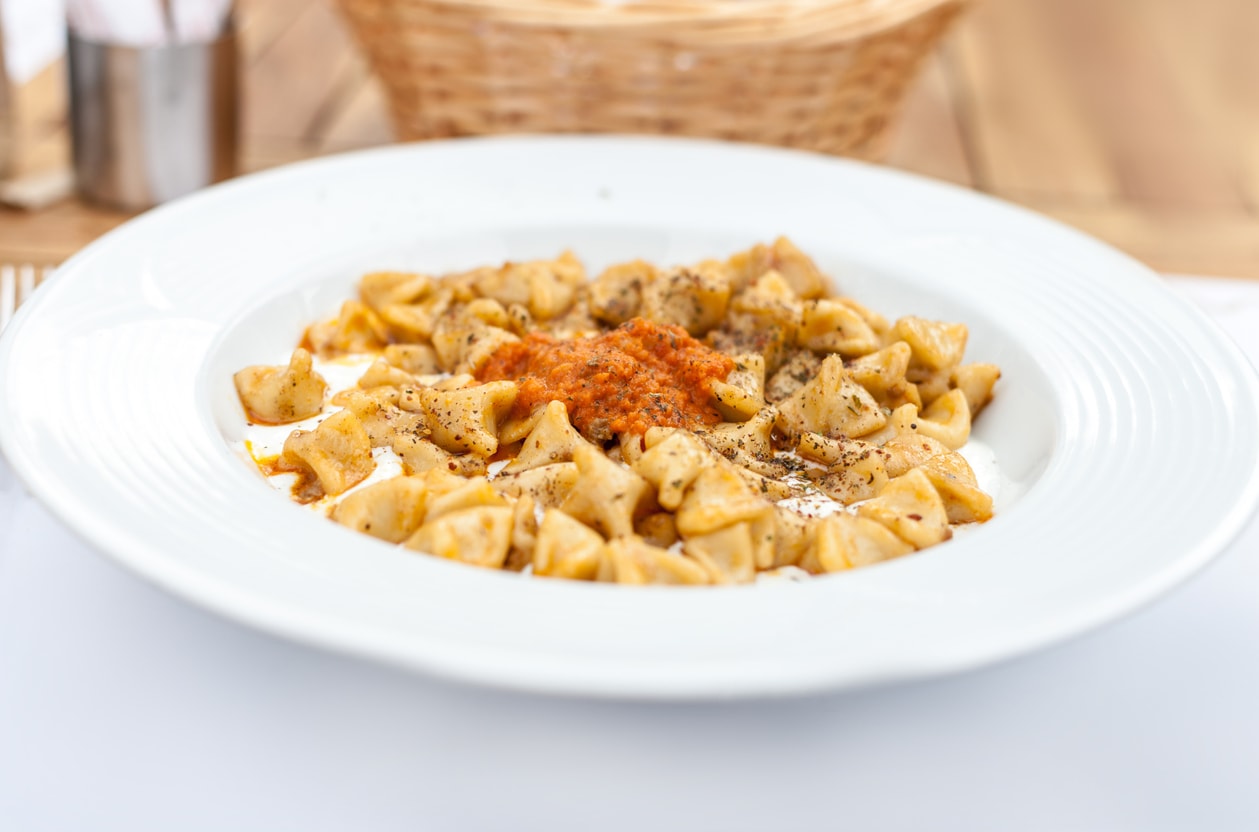 Kayseri is an authentic culinary destination with many renowned traditional dishes. These dishes mostly consist of meat, vegetable and pastry products.
Yaprak Sarma, Yağlama, Traditional Kayseri Recipes: Elmacıoğlu İskender, Çemen's Mutfak, Taşmekan Et Lokantası

Traditional Turkish Cuisine: Avlu Restoran

Traditional Kayseri Manti (Turkish Ravioli): Kaşıkla

Cıvıklı (Kayseri Pita): Bereket Dereli Cıvıklısı

Meat Recipes: Hacı Steak House, Kemal Koçak Et Lokantası
Shopping in Kayseri: Best Souvenirs to Buy
If you would like to buy authentic Kayseri souvenirs, you can visit the "Kapalıçarşı" or "Fatih Çarşısı" in the city center. Kayseri is known for its special food delicates, you can buy sucuk, Turkish mantı or Kayseri pastrami to your loved ones. 
"Forum Kayseri" and "Kayseri Park AVM" are the two popular shopping malls in the city and they are located in the Melikgazi district near the city center.
Nightlife in Kayseri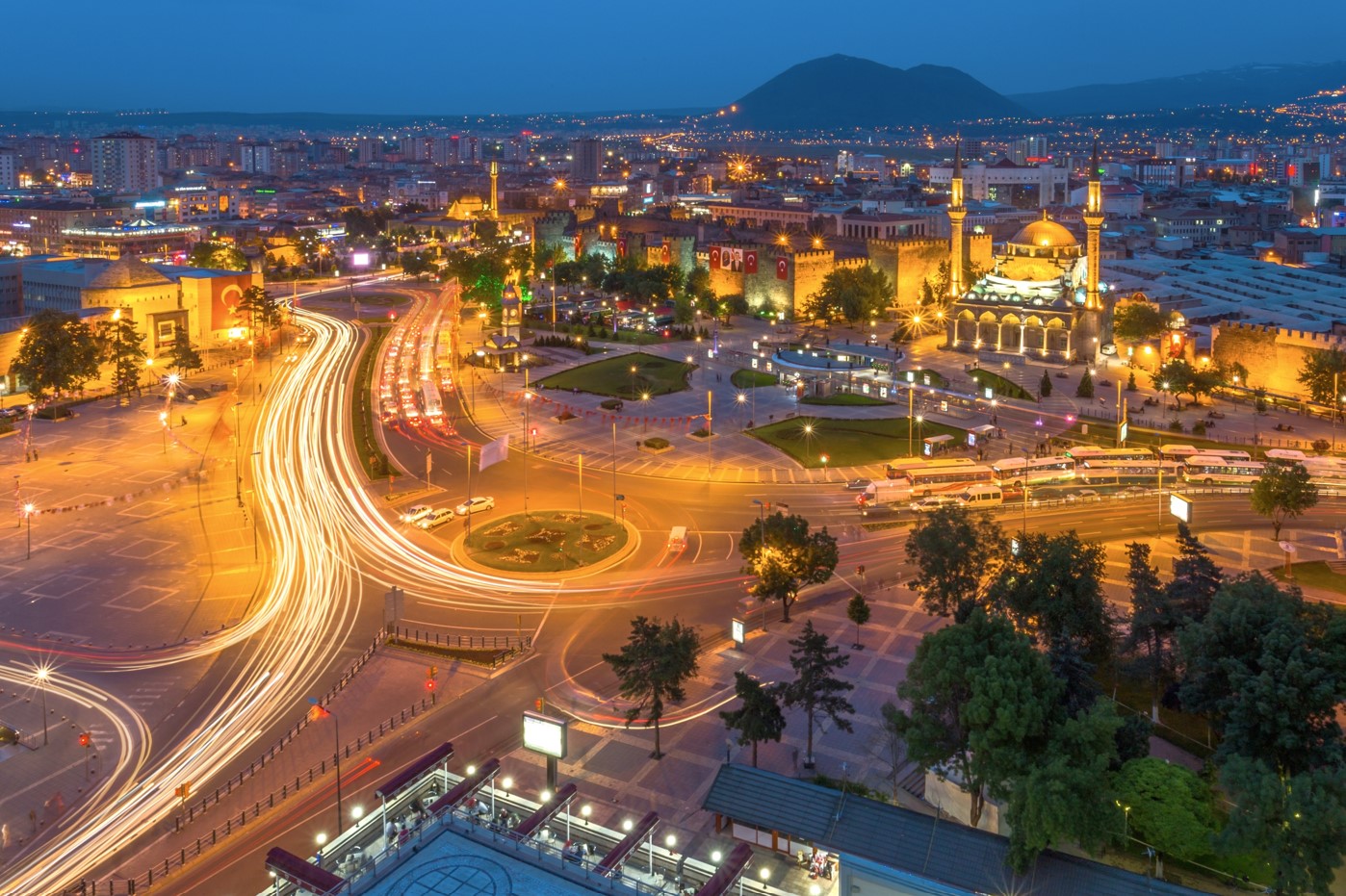 Kayseri does have a very diverse nightlife and is limited to few bars that are concentrated in the city center. The roof bar of Radisson Blu Hotel in Sivas Boulevard is a great place to enjoy the night and the scenery in Kayseri.
Things to Know Before Visiting Kayseri
If you are visiting Kayseri during winter, it is best for you to bring your best coat.

There are many currency exchange vendors and banks around the city.

Credit and debit cards are commonly accepted.
Essential Numbers
City Code: 0 352
Kayseri Erkilet Airport: (0352) 337 52 44
Airport to City Center Transfer Bus: 0850 222 0 487