Almaty is the largest city of Kazakhstan and served as the capital city until 1997. The city still has a huge influence on the country's cultural and economic affairs. Almaty is located in the southeastern part of Kazakhstan and 40 kilometers north of Kyrgyzstan. Almaty means "the city of apples" and because of its relatively mild climate, the city has a wide range of apple trees.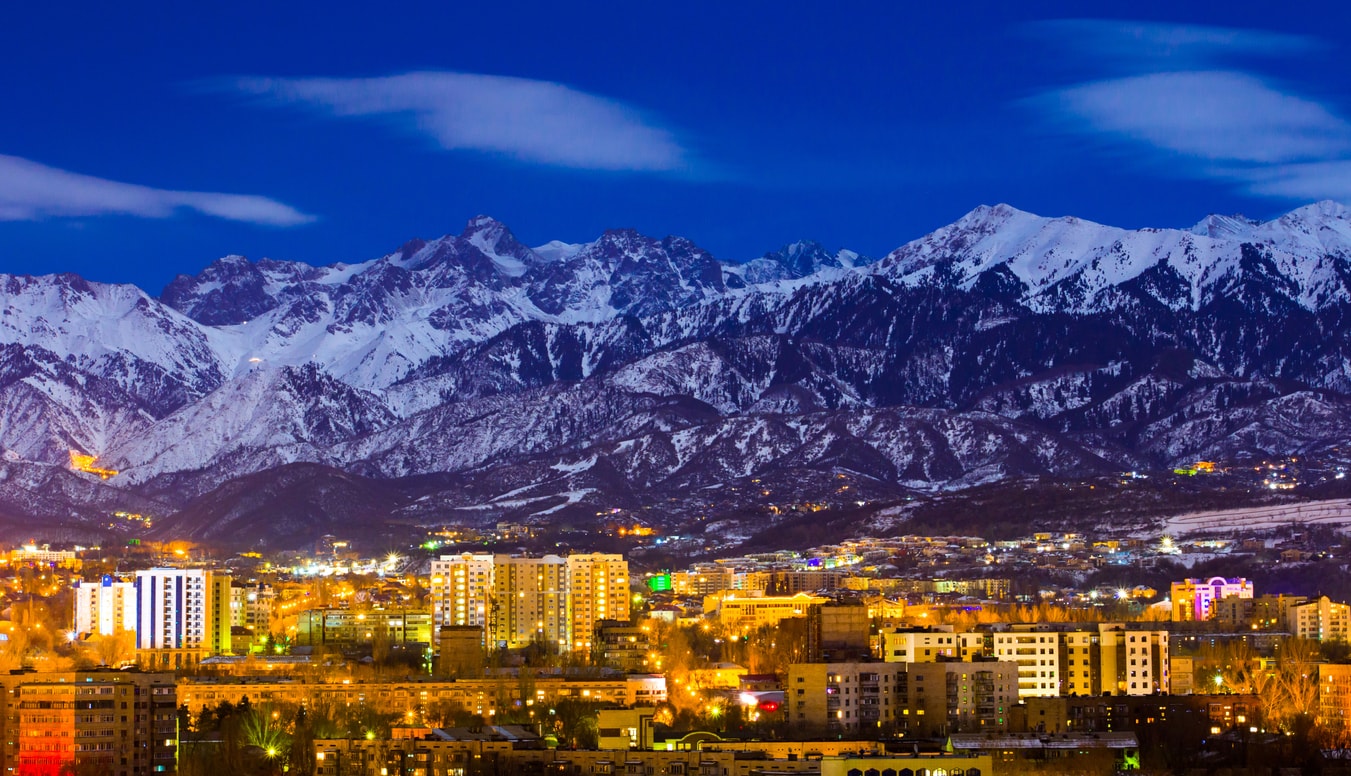 General Information
| | |
| --- | --- |
| Country: | Kazakhstan |
| Region: | Southeastern Kazakhstan |
| Area: | 682 km2 |
| Language: | Kazakh and Russian |
| Average temperature: | 8.4 Celsius |
| Climate: | Humid Continental Climate |
| Vegetation: | Steppe |
| The difference between GMT: | GMT+6 |
| Telephone Code: | +7 |
| Currency: | Kazakhstani Tenge (KZT) |
| Socket Type: | Type C |

How to Get to Almaty?
Almaty is the cosmopolitan city of Kazakhstan and welcomes its visitors all around the world. Pegasus Airlines offers direct flights from İstanbul Sabiha Gökçen Airport to Almaty with great deals. Flight duration is approximately 5 hours and 10 minutes. You can buy your Istanbul to Almaty flight tickets.
Transportation from Almaty International Airport to City Center
Almaty International Airport is located 25 kilometers away from the city center. You can get to the city center from the airport with municipality bus, taxi and car.
Municipality bus code is 92 and departs just outside from the airport. Tickets cost 80 KZT and the trip takes approximately 45 minutes.
There are also many taxis at the airport that can take you to the city center. Taxis cost 4000 KZT on average to the city center.
In Almaty, you can also enjoy the city with a rental car. Pegasus Airlines car rental service has great offers for you.
Public Transport in Almaty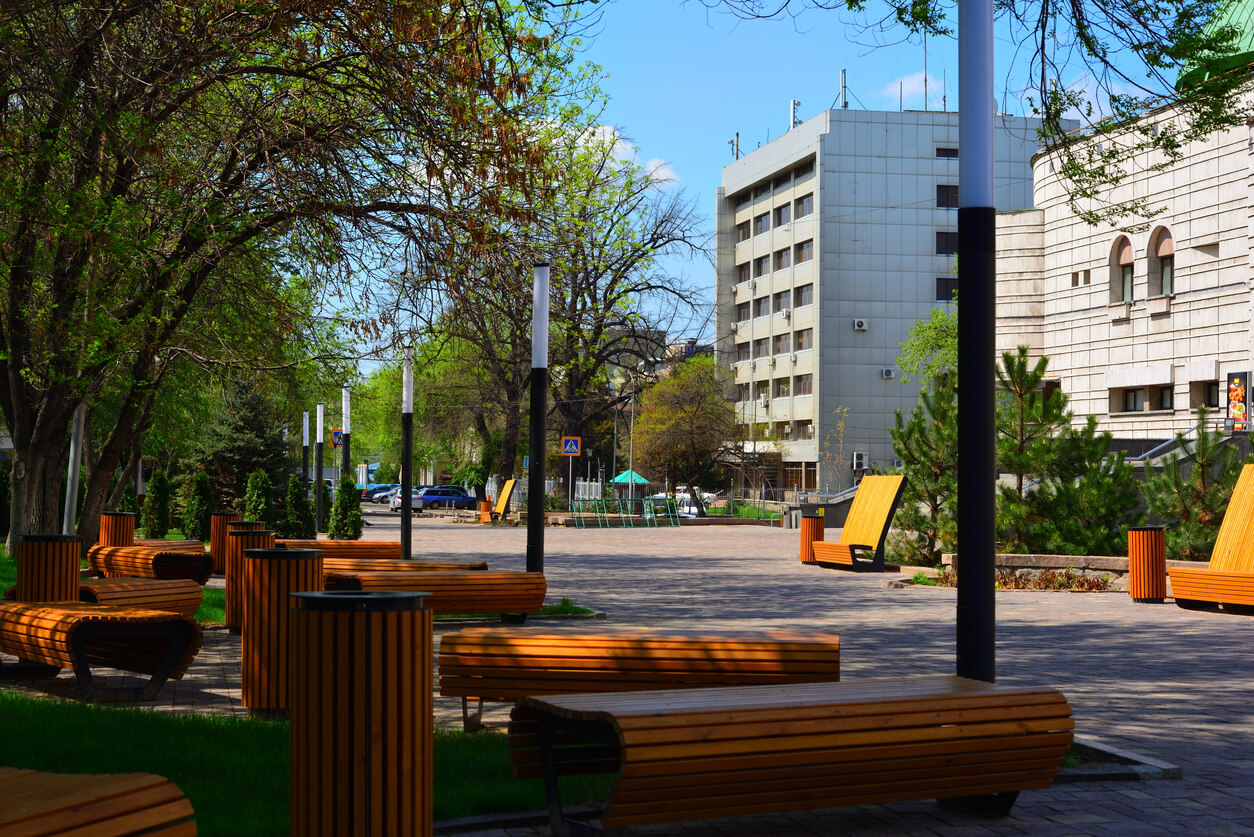 Almaty is a well-organized city has an extensive public transportation network. You can get around the city with busses, trolleybuses, metro and taxis. You can click here to learn about their official schedules and routes.
You can buy a rechargeable "ONAY" card in order to use public transportation with ease. The card is available in airport, railway and metro stations. You can also pay in KZT and get a paper ticket back which you need to hold onto the end of your trip. 
There are also many taxis available in the city center. It is recommended to download a taxi service application to avoid excessive fares.  
Best Time to Visit Almaty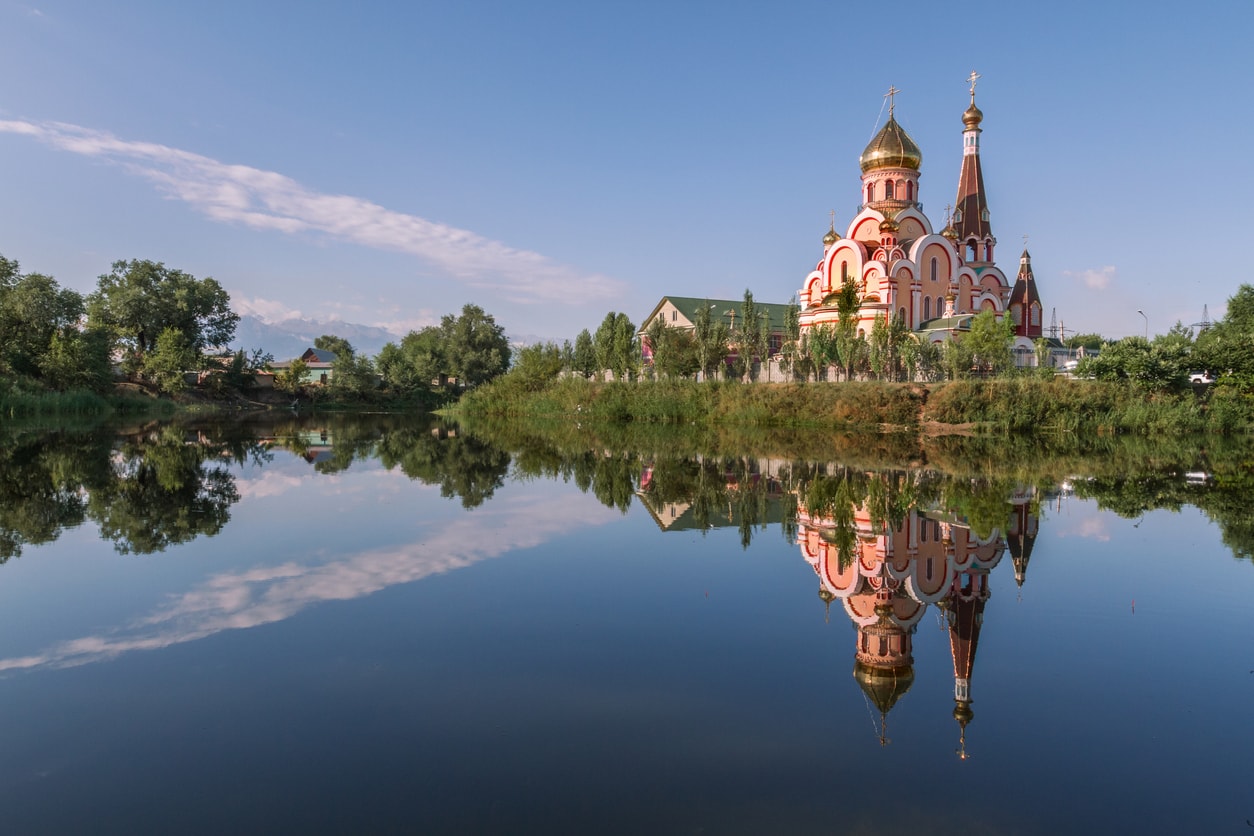 Almaty has a humid continental climate so it is cold in winters and warm in summers. The city is also famous with its unexpected rain, especially during spring. The warmest month is July and the coldest month is January. We suggest you to visit Almaty during late spring or early autumn when the weather is optimal. It is also recommended for you to enjoy Almaty at least three days so that you can discover it as a tourist. 
Festivals in Almaty
Almaty Film Festival (September)

Annual International Music Festival Star of Asia Almaty.kz (June)

FourЭ Festival (August)
Places to Visit in Almaty
Almaty is the main tourism destination of Kazakhstan and its popularity growing each year. The city gradually became an amazing blend of Kazakh, Russian and Western culture. There are many contemporary exhibitions held in Almaty every season. Almaty is also home to many natural beauties as well as numerous green parks located in the city center.  
Central State Museum
Central State Museum is Almaty's most visited museum and has many intriguing exhibitions in an array of topics ranging from Genghis Khan to modern Kazakhstan. The museum is one of the largest museums of Central Asia. Central State Museum is open to visitors 9.30 to 17.30.
Kök-Töbe
Kök-Töbe is the highest mountain peak of Almaty that oversees the whole city. The mountain is reachable through an enjoyable cable car ride and has many recreational outdoor activities as well as some of the finest restaurants in Almaty. 
Big Almaty Lake
Big Almaty Lake offers the best nature sceneries of Almaty. The lake has great landscapes for every season. Big Almaty Lake located 1 hour drive away from the city center.
Ascension Cathedral
Ascension Cathedral is a Russian Orthodox cathedral that was built in 1907. The cathedral is a very colorful structure and the world's second tallest wooden building. Ascension Cathedral is also known as Zenkov's Cathedral.
Almaty Central Park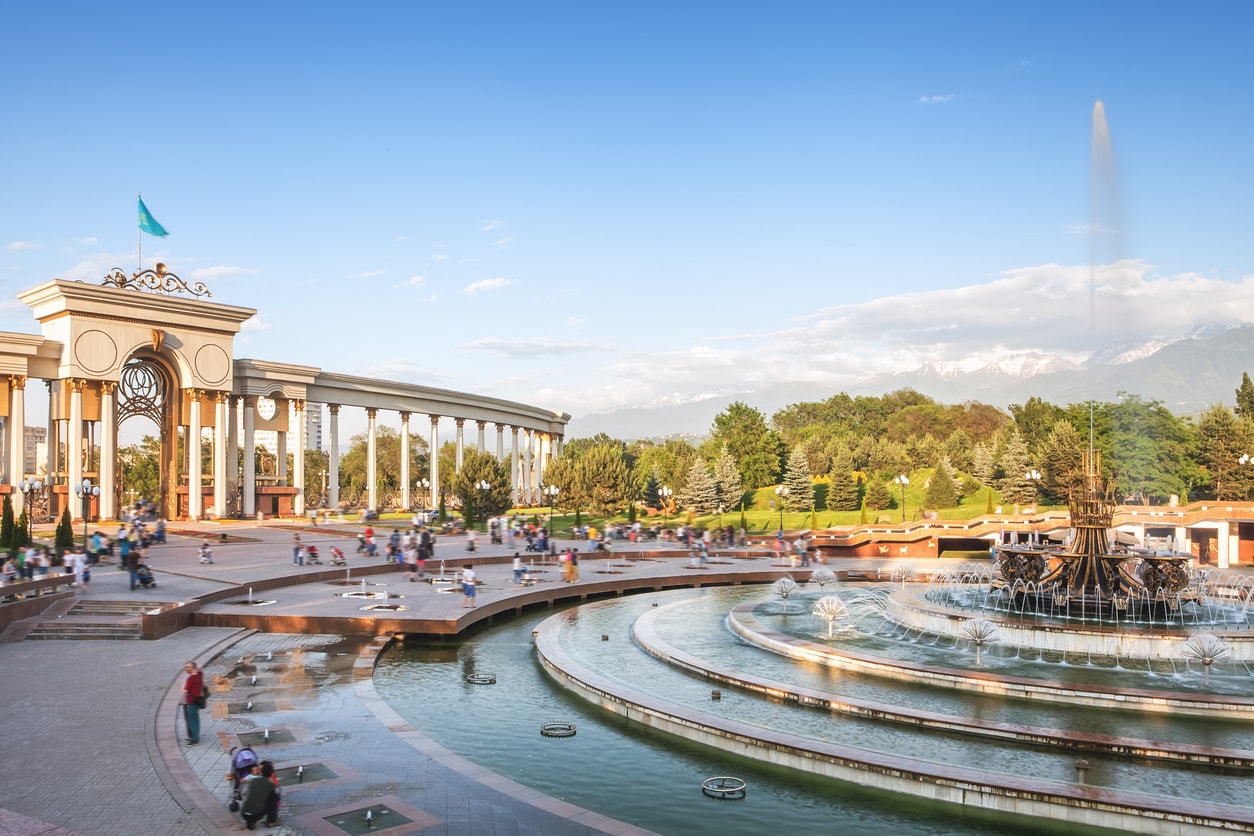 Almaty Central Park is the largest public park of Almaty. There are many recreational activities you can enjoy in the park as well as a small lake. Almaty Central Park is located in the historical hub of Almaty and favorite place of locals to spend their leisure time.  
Where to Stay in Almaty?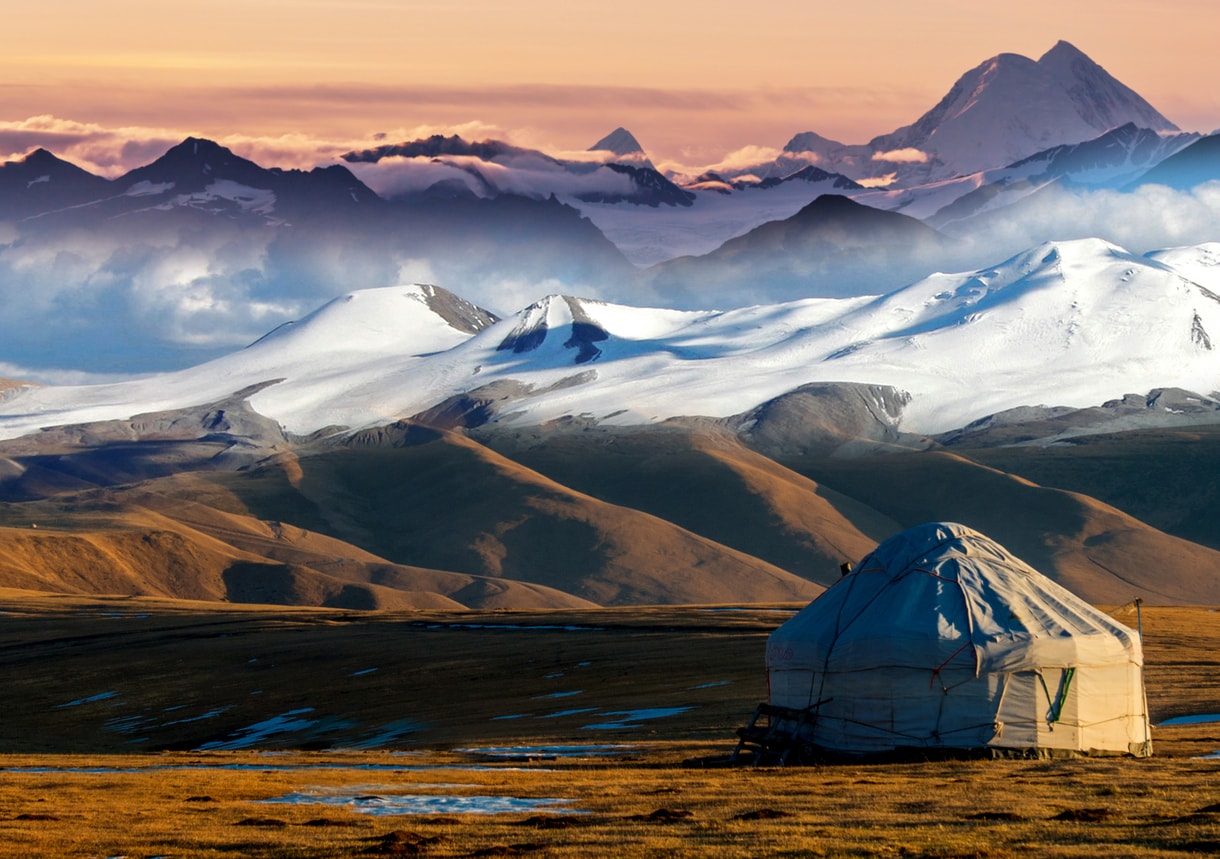 Almaty is a growing tourism destination and accommodation options for travelers are on the rise. Today, Almaty has a place for everyone from low budget to the luxury tourists. 
If you are in Almaty for business-related purposes, it is best for you to stay in hotels located on Sholokhov Street. The street is closer both to the airport and the city center. 
If you are in Almaty to enjoy the city to the fullest, hotels in Seyfullin Street can be the best option for you. The hotels are close to city's key destinations and located in the city center.  
What to Eat in Almaty?
Kazakhstan cuisine's key ingredients are meat and dairy. Some of the traditional products of Kazakhstan are airan, baursak and beshbarmak. Almaty has many restaurants that serve traditional Kazakhstan meals as well as restaurants that serve amazingly good international dishes.
Shopping in Almaty: Best Souvenirs to Buy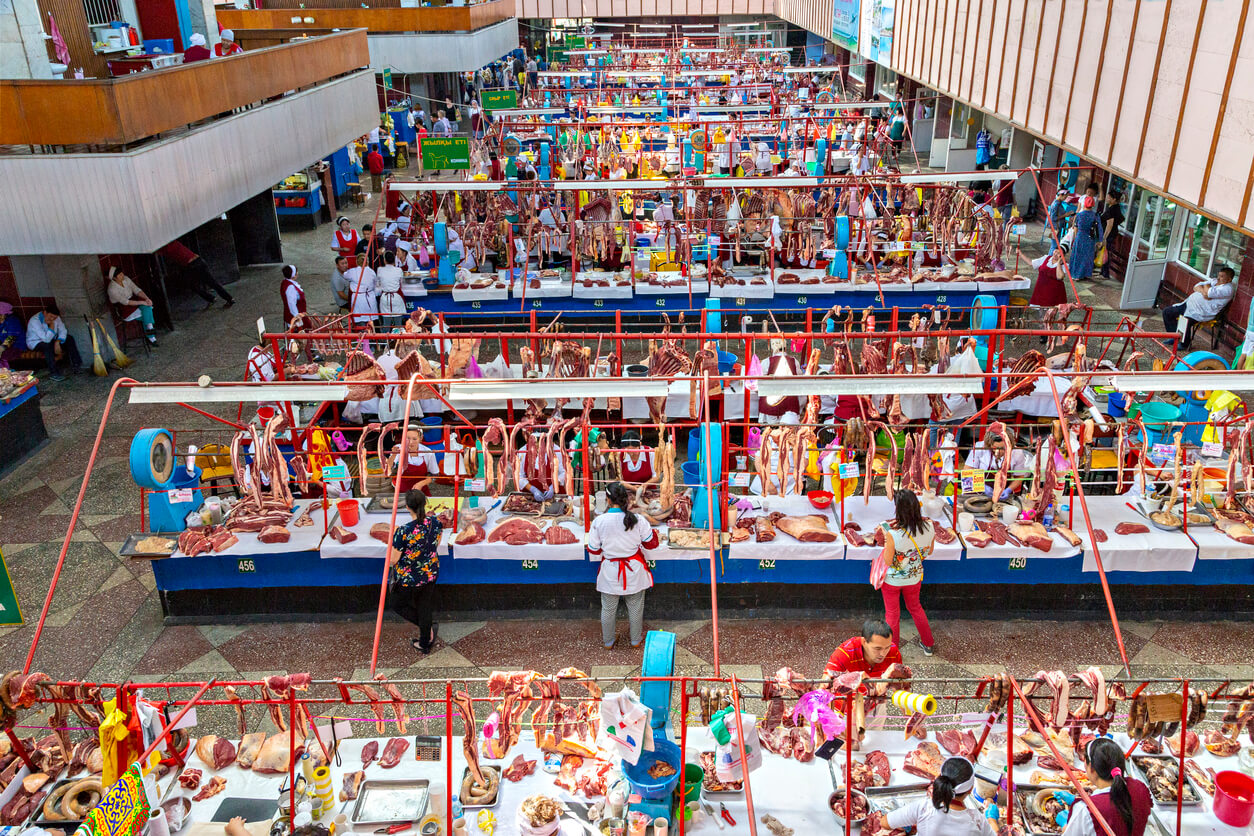 Almaty has many avenues with international brands that you can shop from. There are also many shopping malls and local vendors in Almaty. Locals love to shop from big shopping malls especially on weekends. Dostyk Plaza, Esentai Mall, and MEGA Park are some of the popular malls of Almaty. Samal - 1 and Samal – 2 districts are the popular shopping areas of Almaty.
Nightlife in Almaty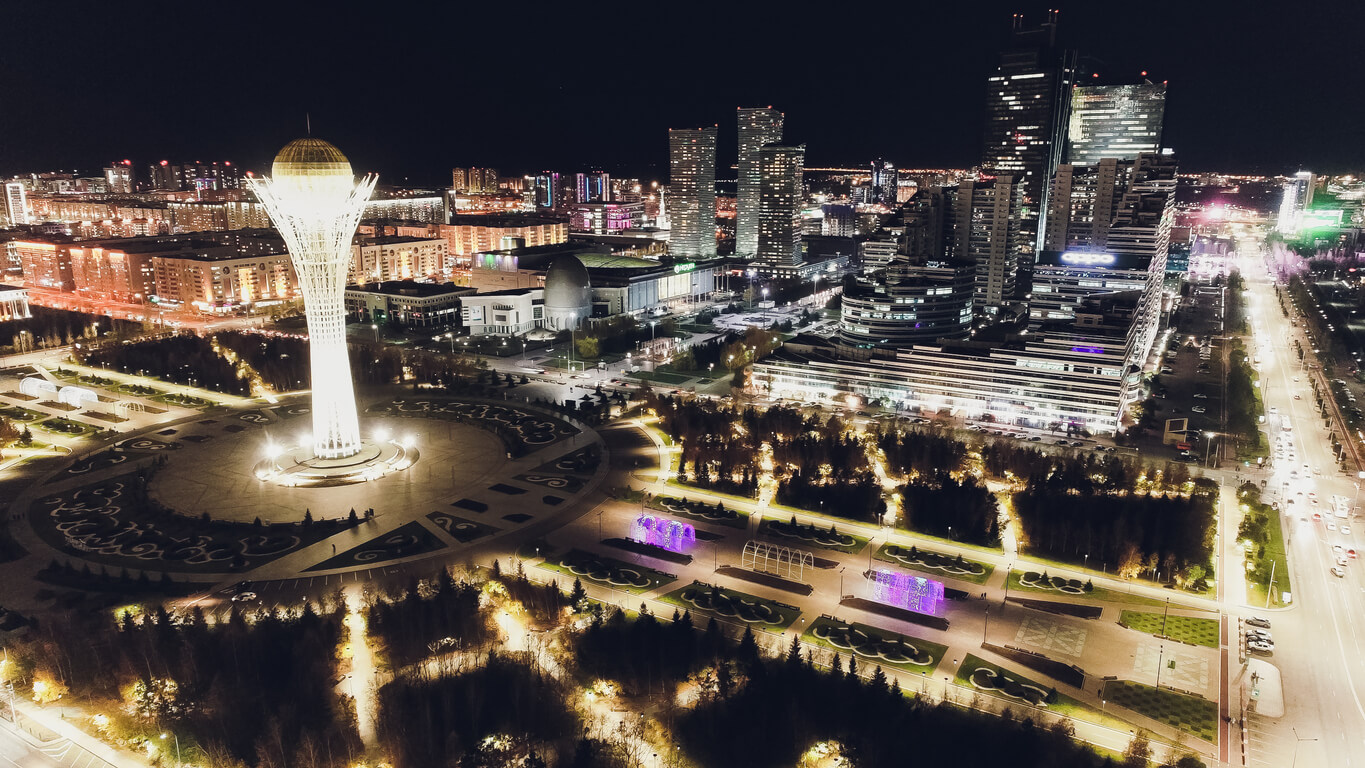 Almaty has a variety of options regarding nightlife. Nightlife venues spread out from the Golden Square. Nightclubs are mostly filled on weekends. "The Sky Bar Street" is the go-to nightclub of Almaty during summer. "Tuyskan" promises a pleasant evening with great interiors.
Things to Know Before Visiting Almaty
If you are visiting Almaty during winter, it is best for you to bring your best coat.

Restaurants and cafes usually have another menu written with Latin alphabet. You can ask for it!

Most of Kazakhs know how to speak Russian, Turkish and some English.

There are many currency exchange vendors around the city.
Essential Phone Numbers to Know
Country Code: +7
City Code: 727
Almaty International Airport: +7 727 270 3333
Police: 102
Ambulance: 103