Tbilisi, the capital of Georgia, is becoming a flourishing travel destination. Historically, Tbilisi has been home to many cultures and civilizations, as the center of attention of different states with Byzantium, Persian, Seljuk and Russian influences throughout time. The city represents the meeting point of the East with the West, as the junction of ancient old Silk Road where imperial forces of Ottoman, Arab and Mongols marked their cultural footprints. Georgia became independent after the collapse of the Soviet Union but endured many economic hardships and uprisings since then.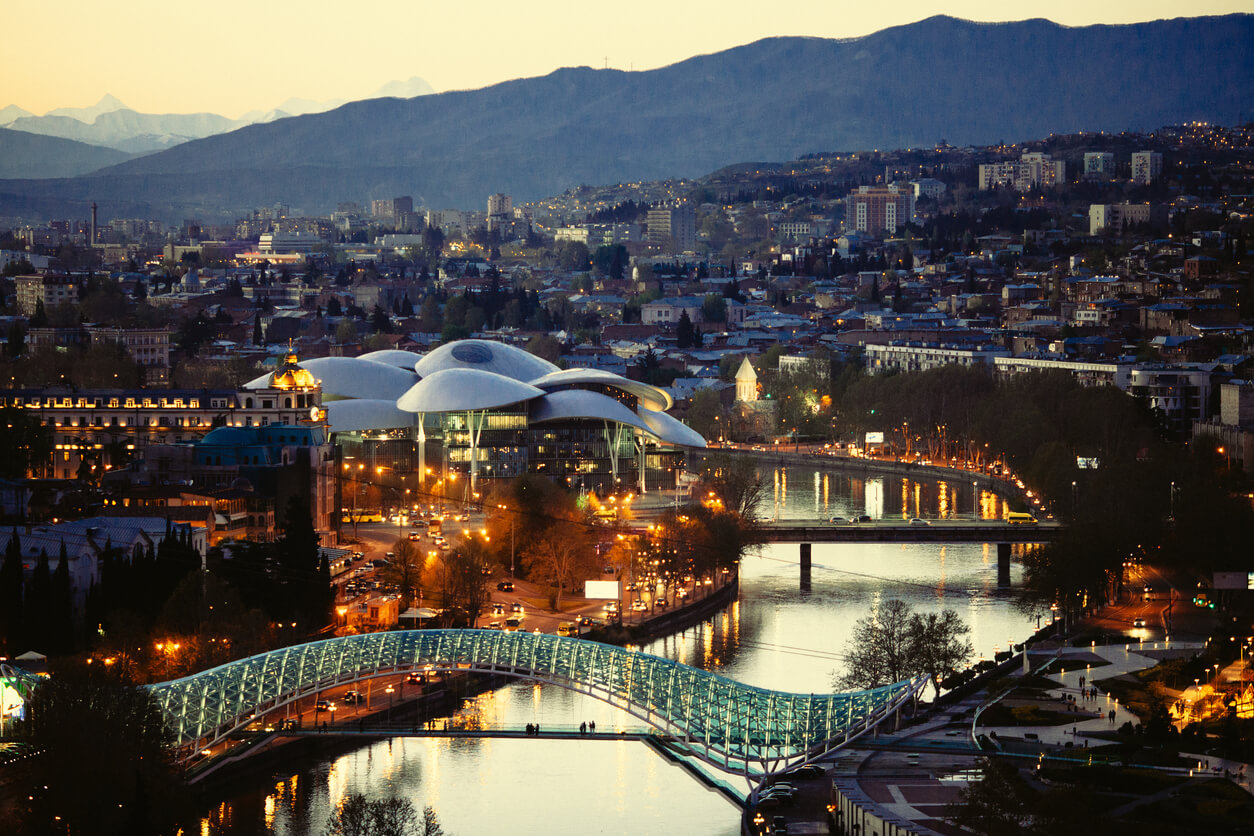 There are a lot of activities to do in Tbilisi. The Old Town is filled with many historical sites including churches, monasteries and monuments providing a picturesque scenery. Strolling around the old narrow streets will surely take you on a time travel. Alternatively, you can take the cable car ride that enables visitors to see the whole city from the above or take one of the free walking tours that are organized every day with small contributions of the attendees. The healing sulphur baths of Tbilisi are famous spots to spend a relaxing time.
Tbilisi is regarded as one of the most popular tourist destinations to visit in Caucasus!
General Information 

| | |
| --- | --- |
| Country: | Georgia |
| Region: | Southeast |
| Area: | 726 km² |
| Language: | Georgian |
| Average temperature: | 10 °C |
| Climate: | Temperate |
| Vegetation: | Steppe |
| The difference between GMT: | UTC + 4 |
| Telephone Code: | +995 32 |
| Currency: | Georgian Lari |
| Socket Type: | Type C |


How to Get to Tbilisi? 

Pegasus Airlines provides convenient fares through many linked flights from Istanbul Sabiha Gokcen Airport to Tbilisi. You can check your flight details and buy your Tbilisi flight ticket today, with the best offers. 
Transportation from Tbilisi Airport to City Center

There are a variety of options to get to the city center from Tbilisi Airport, which is located about 17 km away and can be reached in approximately 40 minutes by car.  Then there are also trains departing only twice a day, that arrives at the central train station in 20 minutes. But they are running only early in the morning and in the evening.  Alternatively, you can take the bus number 37, right outside the arrival hall. While buses or taxis provide easy transfers, you can also benefit from car rental services offered by Pegasus Airlines for a faster and more comfortable journey.
Public Transport in Tbilisi

The historical city center comprises of the main highlights and is comprises of short walking distances to the attractions. Buses, minibuses, metro and taxis are also commonly used in Tbilisi. You can plan your journey ahead online. The city has two metro lines that require you to purchase a Metromani card, which can be returned with a reimbursement once you show the receipt. There are also minibuses running around the city without designated stops, so you should just holler at one to make it stop.
Best Time to Visit Tbilisi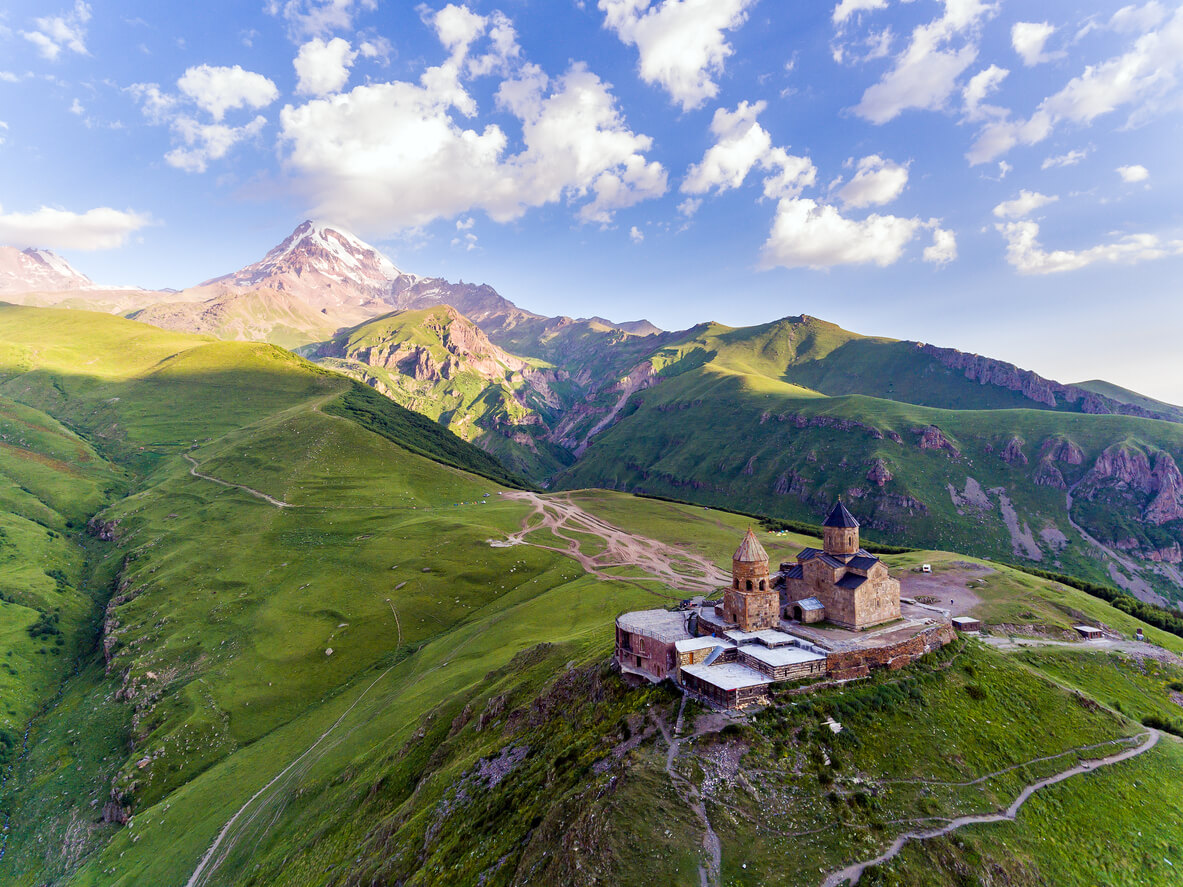 Spring months of April to June when the nature starts blooming is the perfect time to visit the Georgian capital. Autumn is also a joyful period to cherish the pretty colors and cool temperatures in the city.
Festivals in Tbilisi

Here is a list of the most striking events held annually in Tbilisi: 
Tbilisi International Film Festival (July)

Tbilisi Jazz Festival (June)

Tbilisoba Annual Festival (October)
Places to Visit in Tbilisi

Tbilisi offers a lot of interesting places to discover with its long history and rich cultural background. Make sure to visit these places while you're there.
Tbilisi Old Town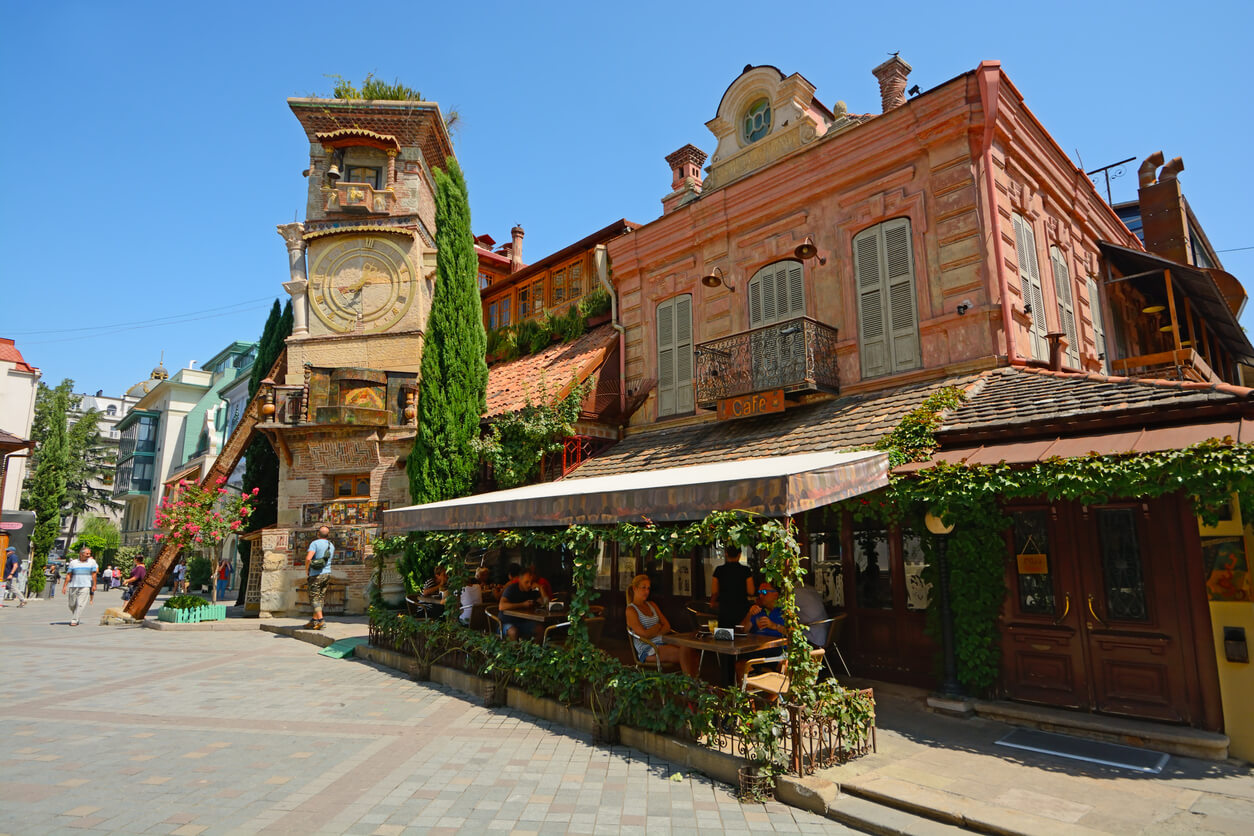 Tbilisi Old Town is the heart of the city which is filled up with many sightseeing spots such a historical churches and monuments. You can find numerous cafés, shops and restaurants in the tiny cobblestoned streets that will surprise you at every turn. 
Narikala Fortress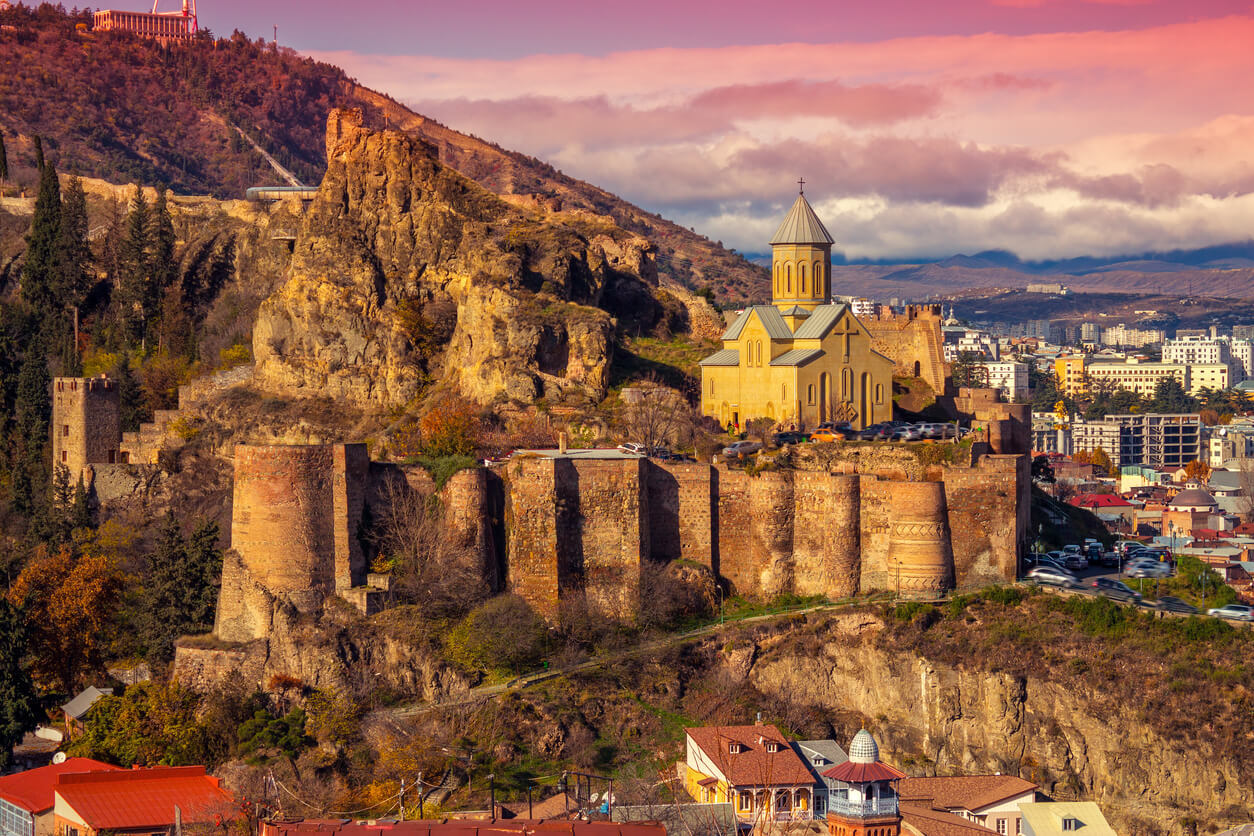 Narikala Fortress is one of the historical buildings of Tbilisi that dates back to the 4th century. It is situated on top of a hill which can be reached on foot or by the cable car to enjoy the splendid sunset. 
Sulfur Baths

Sulfur baths are among the most famous attraction points for those who are traveling to Tbilisi.  Abanotubani district in the Old Town is famous for its public bathhouses, which are usually located underground covered with brick domes. You can take a chill day in the hot springs and benefit from the healing waters of Tbilisi. 
Avlabari District 

Avlabari is a historical neighbourhood of Tbilisi that was inhabited by Armenians previously and is easily accessible by metro. It is a popular touristic area which is surrounded by old streets that are home to Metekhi Church, Sameba Cathedral, Armenian Theater and Rike Park. 
Freedom Square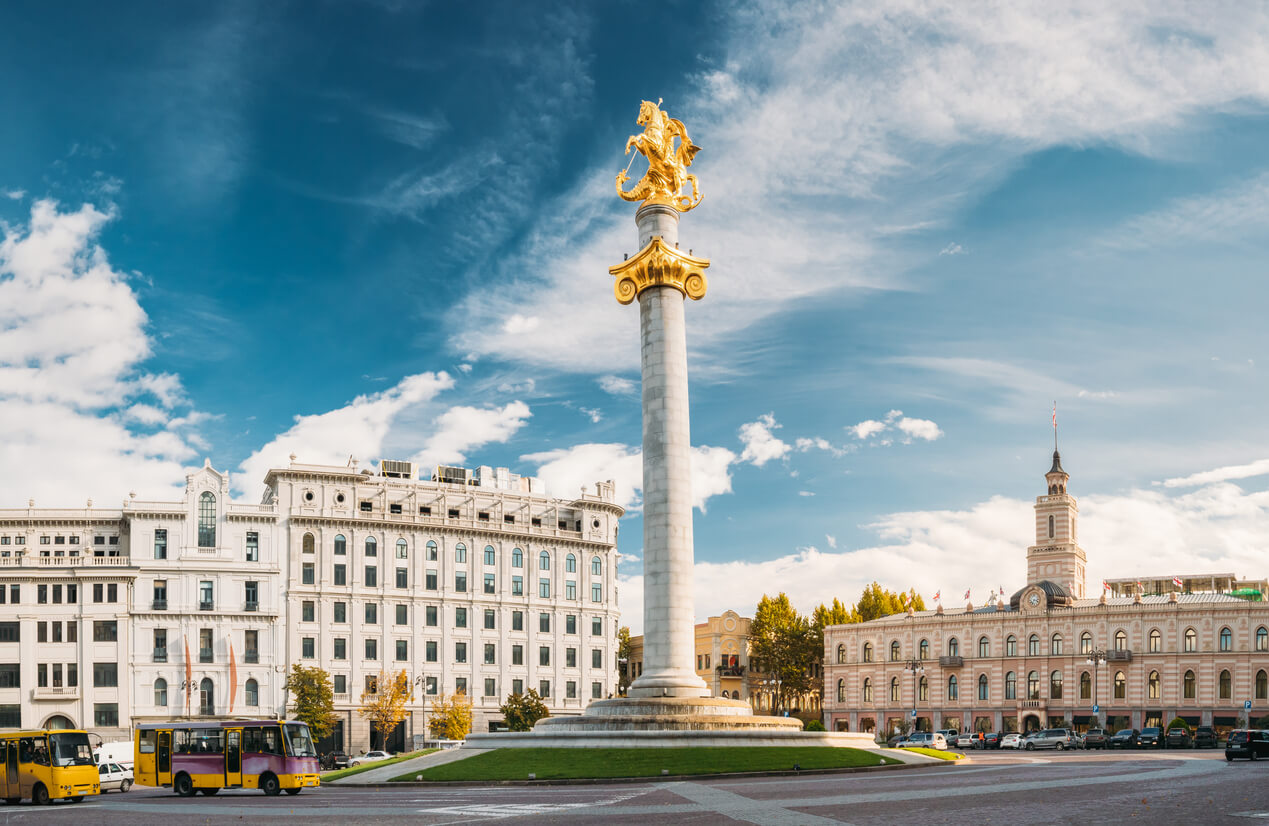 The Freedom Square has an important political and cultural meaning for the Georgians with its deep historical roots deriving from the Soviet period. Golden Statute of St. George, which was erected following the Rose Revolution, rises at the center of piazza and can be seen from almost anywhere in Tbilisi. It is regarded as the symbol of independence and peace in Georgia. 
Where to Stay in Tbilisi?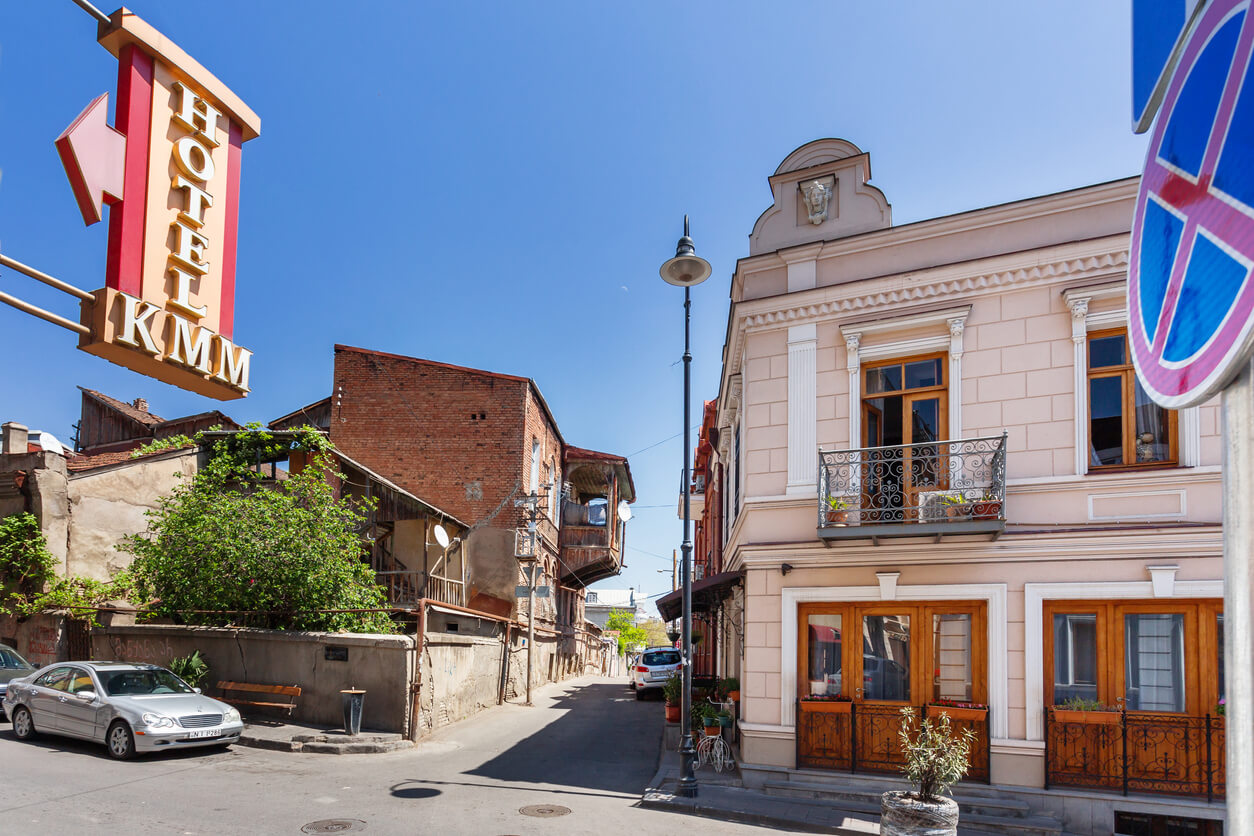 Old Tbilisi is the most popular area of the city packed with different accommodation selections. Freedom Square Apart Hotel, Renaissance Hotel Tbilisi and Fabrika Hostel are among the most budget friendly as well as central lodging options in town.  For those would like to rent an apartment, Rustaveli Avenue, Freedom Square or Davit Agmashenebeli Avenue are the best locations.
What to Eat in Tbilisi?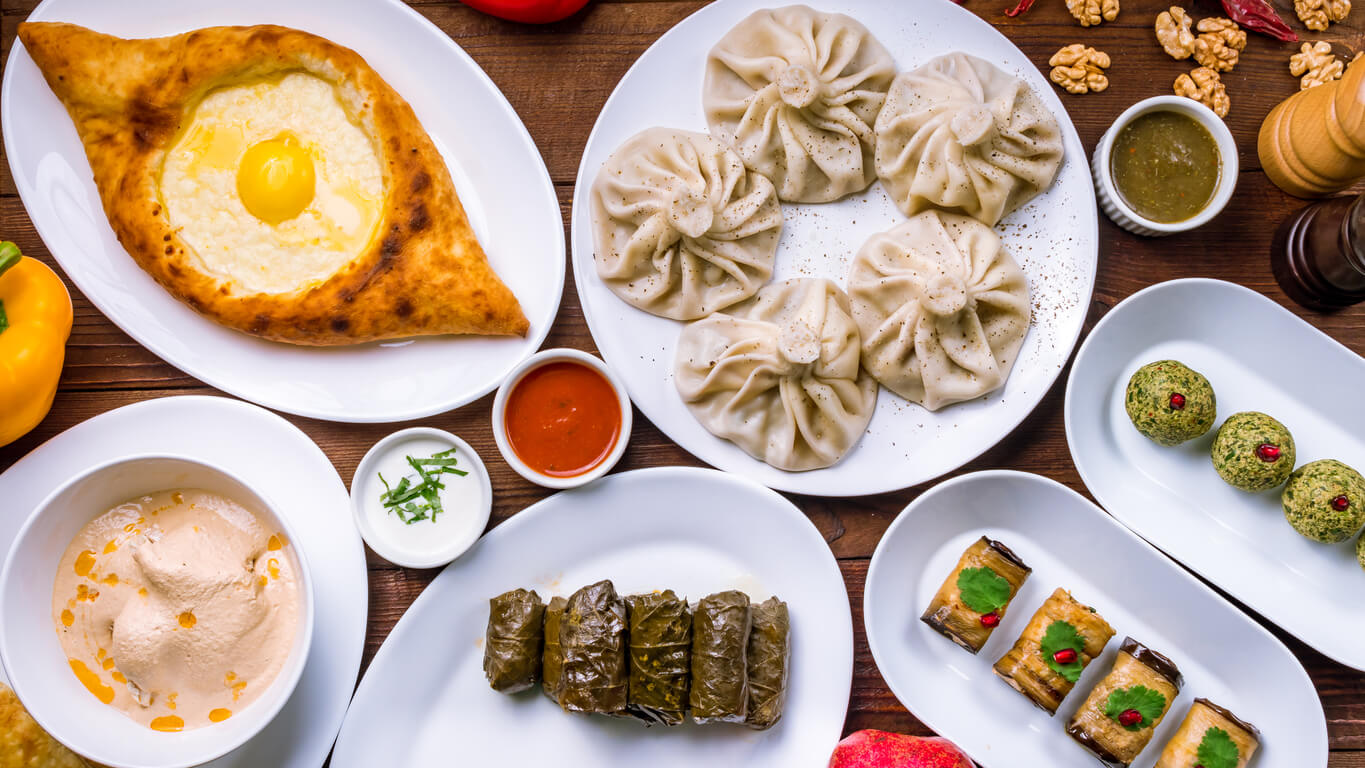 Chashushuli, khinkali (Georgian dumplings) and khachapuri (a type of pizza) are among the regional dishes you should taste in Tbilisi. Have a look at the list below to try some of the best food in town: 
Khinkali: Marco Polo

Khachapuri: Lagidze Water and Shemoikhede Genatsvale

Chashushuli: Kote Abkhazi

Local Breakfast: Tbilisi Brunch
Shopping in Tbilisi: The Best Souvenirs to Buy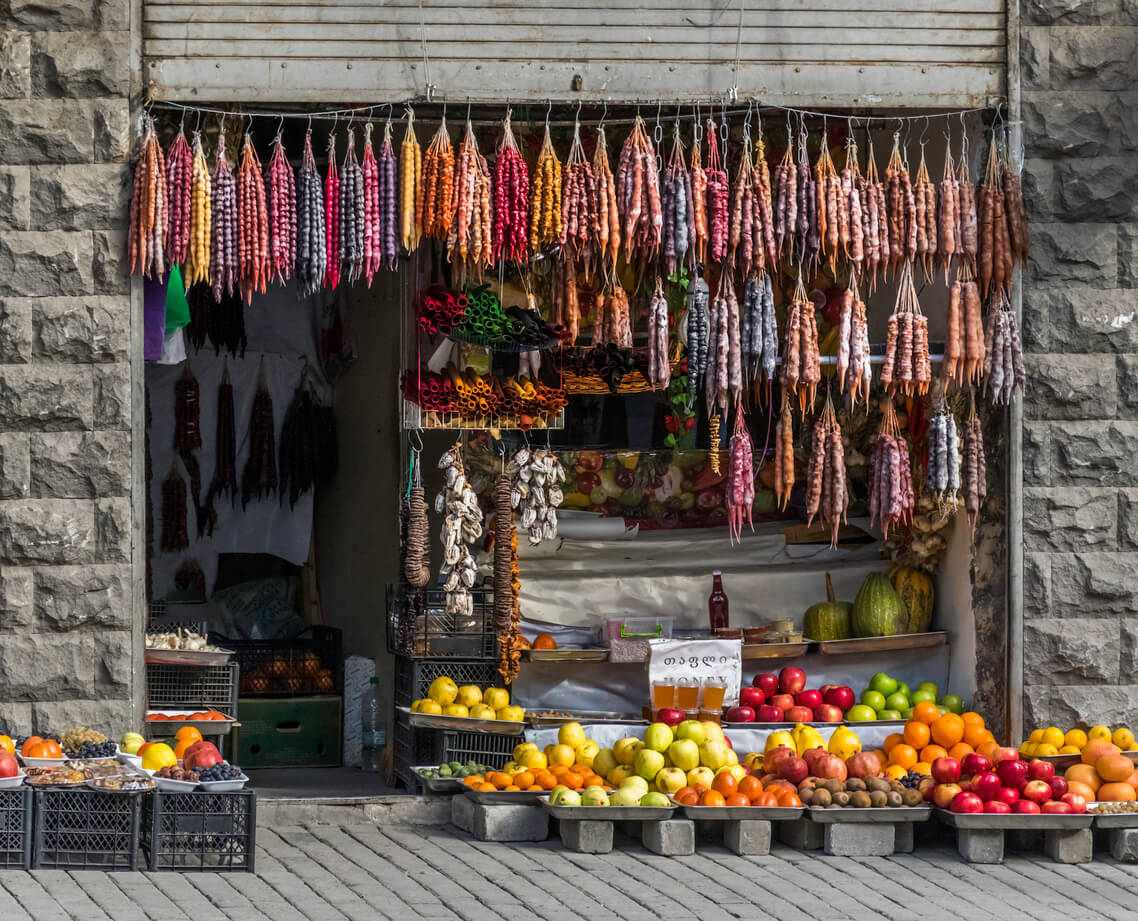 Rustaveli Avenue is the most famous part of town that is packed with exclusive shops and restaurants. You should go to the Dry Bridge Market for a more local experience where you can buy vintage objects such as vinyl records and Soviet-era silver cutleries. You can buy handmade unique souvenirs here and at the Artists' Park. Authentic scarves, magnets, carved accessories can be good gifts for your loved ones. The bohemian neighborhood of Shavteli Street is home to street artists and shops selling authentic art and crafts. 
Nightlife in Tbilisi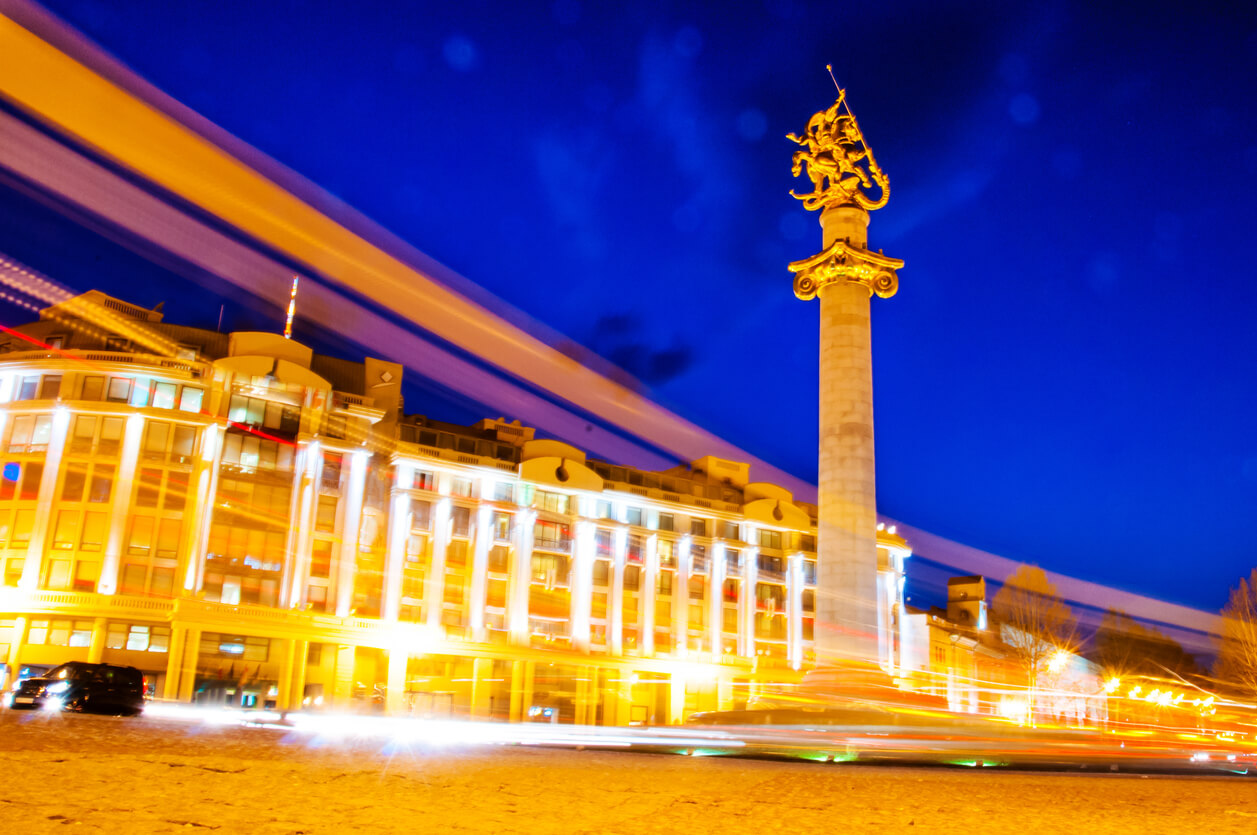 Artsy cafés, restless bars with live music and techno clubs situated around the Old Town are preferred entertainment spots of the city.  Café Linville, Gabriadze Café, DiveXFabrika or Bassiani are some of the places where you can spend a pleasant night. 
Things to Know Before Visiting Tbilisi 

It is recommended to agree on the price before taking a taxi, since some do not use taximeters.
Essential Numbers

Country code: +995
City code: 32
Tbilisi Airport Phone: +995 32 231 04 21
There's only one emergency number in Georgia that provides access to Ambulance, Police and Fire Departments: 112