Tabriz, the capital of the East Azerbaijan province, is the largest city in the northwest of Iran. Carrying the traces of many civilizations with its geographical location and five thousand years of history, Tabriz promises a fascinating travel experience to its visitors with its historical texture and natural beauties.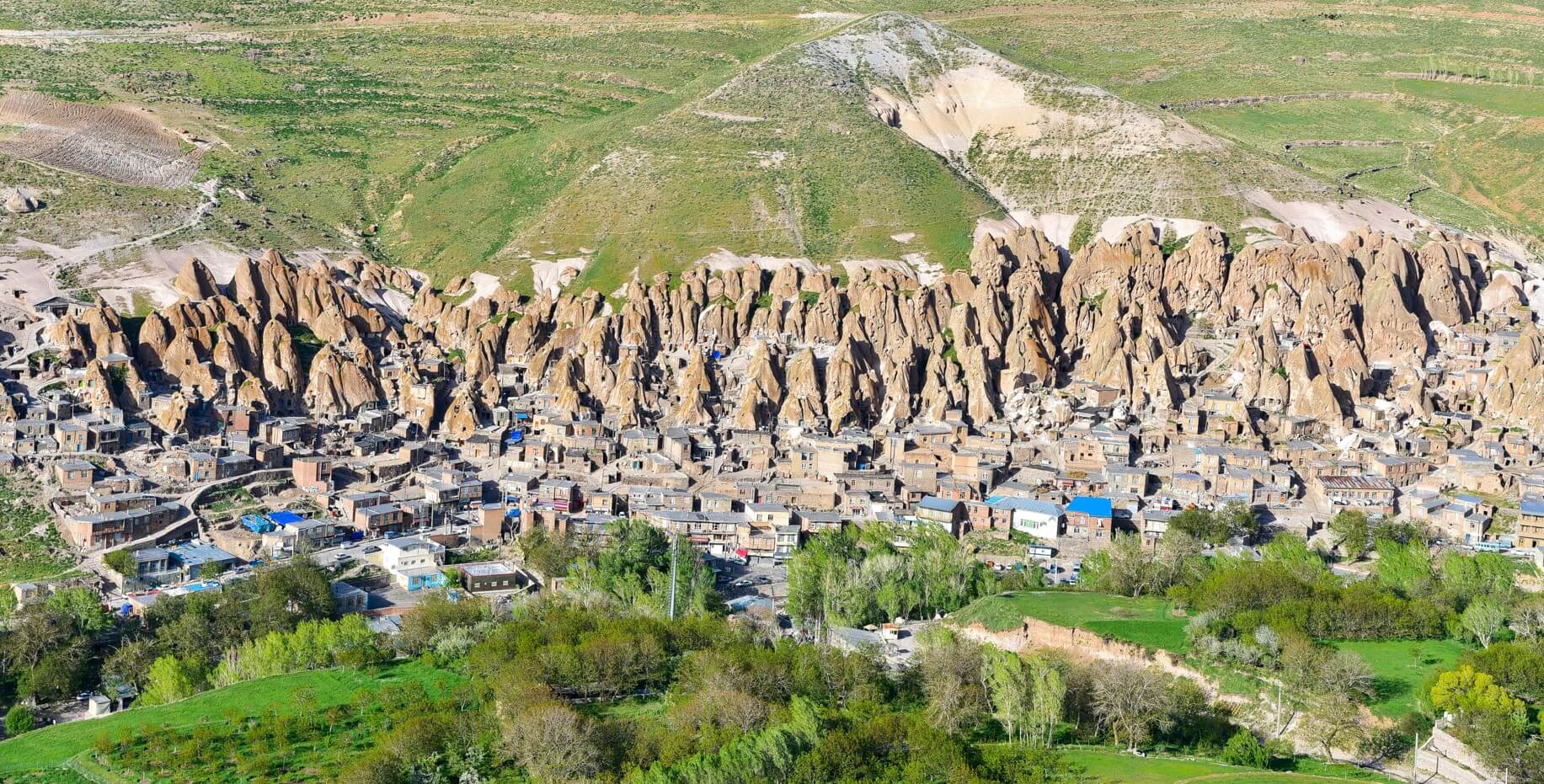 Tabriz, Iran's gateway to the West, is known as a culture-art city with its poets and literary works and its deep-rooted history. The city reflects Persian culture with its museums, mosques, and historical buildings, and unique artifacts. Tabriz is also a favorite of tourists with its parks and squares, and volcanic villages. Tabriz, which is also the hometown of Shams Tabrizi, is among the places worth exploring in Iran with its traditional Iranian buildings and authentic atmosphere.
General Information
| | |
| --- | --- |
| Country: | Iran |
| Region: | Northwest Iran |
| Area: | 324 km² |
| Language: | Persian |
| Average temperature: | 18 °C |
| Climate: | Semi-arid Climate |
| Vegetation: | Steppe |
| The difference between GMT: | GMT +3:30 |
| Telephone Code: |  +98 |
| Currency: | Iranian Rial |
| Socket Type: | Type C /F, 230V |
How to Get to Tabriz?
Pegasus Airlines offers direct two-way flights from Istanbul Sabiha Gökçen Airport to Tabriz International Airport. So, you can buy the Tabriz flight ticket most suitable for your travel dates from Pegasus Airlines, and you can explore the impressive history and natural beauties of Tabriz, Iran's culture and art city. You can choose connecting flights from Istanbul to go to Tabriz from different destinations.
Transportation from Tabriz Airport to City Center
Tabriz International Airport is approximately 8 kilometers from the city center of Tabriz. Transportation on the airport-city center route is provided by metro, bus, or taxi. It is possible to get to the city center in an average of 20–5 minutes by public buses serving between 8.00 in the morning and 22.00 in the evening.
Besides you can reach many points of the city with the metros that serve 24 hours a day. In addition, you can go to the city center more quickly and comfortably by choosing the taxis at the airport.
You can evaluate Pegasus car rental alternatives to go to the city center and travel around the city freely without sacrificing your comfort.
Public Transport in Tabriz
You can use buses, metro or taxis for public transportation in Tabriz. You can reach any point of the city by bus with a wide route. In addition, you can go to different areas of Tabriz by metro, which offers fast and comfortable transportation. Besides, taxis are among the most preferred transportation alternatives in Tabriz, where oil prices are low. So, you can negotiate with taxis to reach your destination comfortably and economically.
Best Time to Visit Tabriz
The semi-arid continental climate prevails in Tabriz. In the city, which is very cold and has heavy snowfall in winter, the temperature is around 33 degrees in the hot and dry summer months. So, the ideal time to go to the city is between May and September when the weather is warm. A 3-day travel plan will be enough to visit the historical and touristic areas of Tabriz.
Festivals in Tabriz
Nowruz
Sizdah Bedar – Nature Day
International Cartoon Festival of Tabriz
Jashne Sadeh Festival
Shab-e Chelleh
Places to Visit in Tabriz
Tabriz, the city of culture and art in Iran, offers many options worth seeing with its rich cultural heritage, historical buildings, museums, and natural beauties. Here are the prominent sightseeing spots of Tabriz.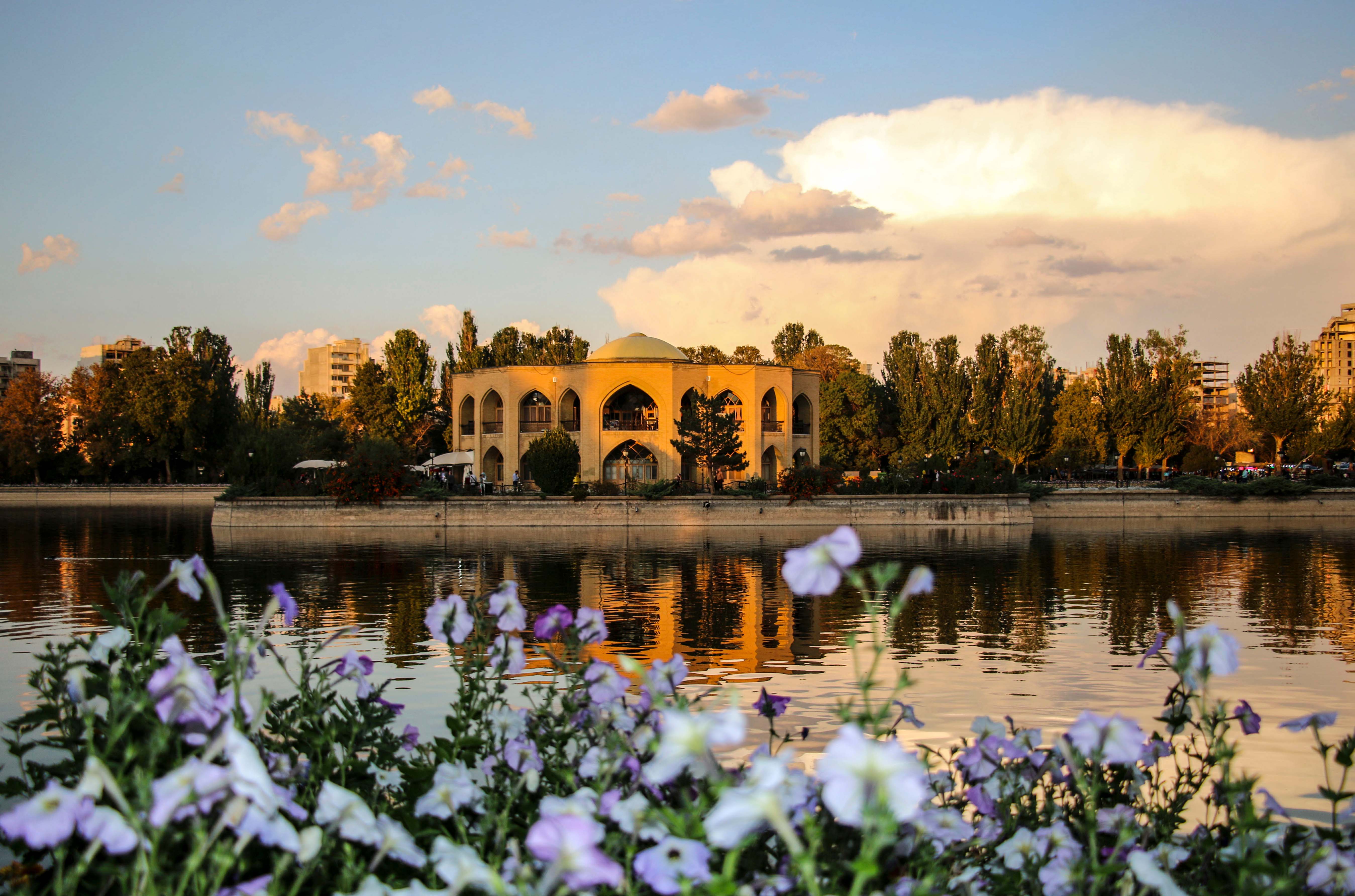 Behnam House
Behnam House, built as the residence of the Kaçkar Dynasty, is one of the most spectacular buildings in Tabriz. This building, which stands out with its stained glass windows, stone embroideries, and eye-catching architecture, is now used as a part of Tabriz Art University.
Azerbaijan Museum
Founded in 1958, the museum exhibits archaeological artifacts excavated from Iranian Azerbaijan. The museum hosts one of the richest archaeological collections in Iran.
El Lake (Shah Lake)
El Lake, known as Shah Lake before the revolution, bears the traces of traditional Azerbaijani architecture. This lake, which is one of the greenest areas of Tabriz, stands out with its peaceful nature and atmosphere. During your visit to Tabriz, you can have a meal at the restaurant on the shore of Lake El, and have a pleasant time by walking along the lake and enjoying the fascinating view.
Tabriz Bazaar
Tabriz Bazaar, the world's largest grand bazaar, has been on the UNESCO World Heritage List since 2010. This bazaar, which has a very ostentatious architecture with its dome-shaped ceiling and embroidered walls, consists of small bazaars where you can find handicrafts, jewelry, local products, and much more.
Kandovan Village
Kandovan Village, about 1 hour away from Tabriz, resembles Cappadocia in Turkey. Kandovan Village, located at the foot of Sehend Mountain, is an authentic settlement with a population of several hundred people. This village, with rock-carved houses on volcanic land, offers magnificent views that are worth seeing, especially in winter.
Mausoleum of Poets
The monument, where the graves of the country's famous poets are located, draws attention to the statues and busts of the poets in it. The tomb and museum of the famous poet Shahriyar are also located inside the monument.
Where to Stay in Tabriz?
It is possible to find various accommodation options in Tabriz suitable for different budgets and needs. If you want to have a luxurious and comfortable accommodation experience during your trip, you can choose 5-star hotels located in the city center. On the other hand, you can usually evaluate mosaferkhanehs and hostels located on Firdevsi and Amin Streets. You can also find the opportunity to camp in the city in the park areas.
What to Eat in Tabriz?
Tabriz carries traces of Azerbaijani, Turkish and Persian culture due to its geography. For this reason, kebab varieties are one of the most popular dishes in the city, which has a refined culinary culture. In addition, bulgur and rice dishes and pastries enriched with traditional spices are among the most popular delicacies of Tabriz.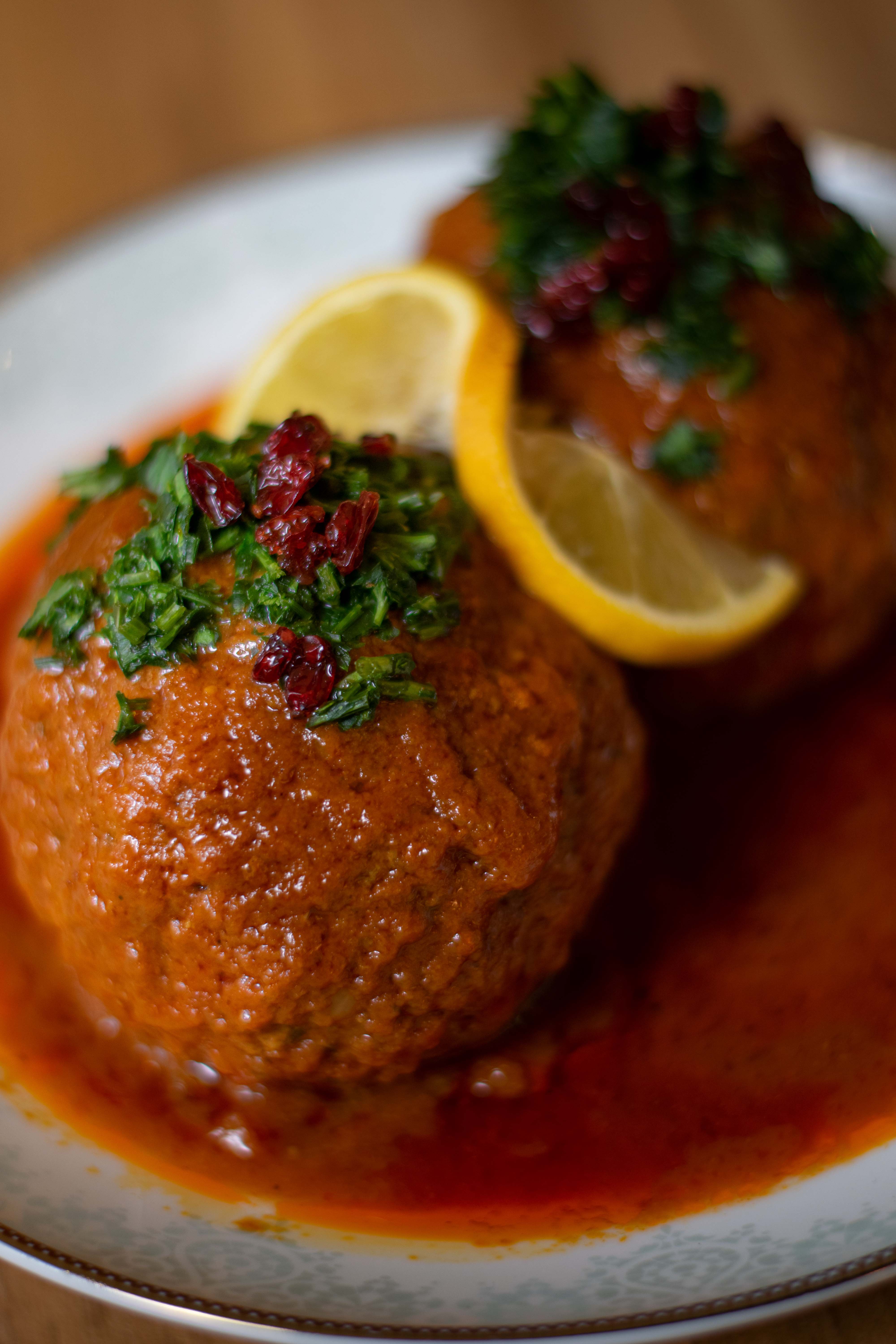 There are so many restaurants in the city where you can taste traditional dishes that reflect Iranian cuisine. Also, hookah culture is quite common in Tabriz. You can have a pleasant time visiting hookah cafes in the city and trying Tabriz's hookahs, called Qalyan, accompanied by tea and coffee with different aromas. The most famous dishes of Tabriz that you should try are as follows:
Haj Ali Chelo Kebaı
Kufteh Tabrizi
Chelow Kebab
Barg Kebab
Jujeh
Abgoosht
Nougat
Shopping in Tabriz: The Best Souvenirs to Buy
The shopping culture in Tabriz is mostly based on grand bazaars and neighborhood markets. The prominent products in the city, which are highly developed in terms of traditional handicrafts and weaving, are carpets, rugs, and handcrafted products, as well as silver and gold jewelry. Tabriz Grand Bazaar and Amir Bazaar are the main shopping areas of the city.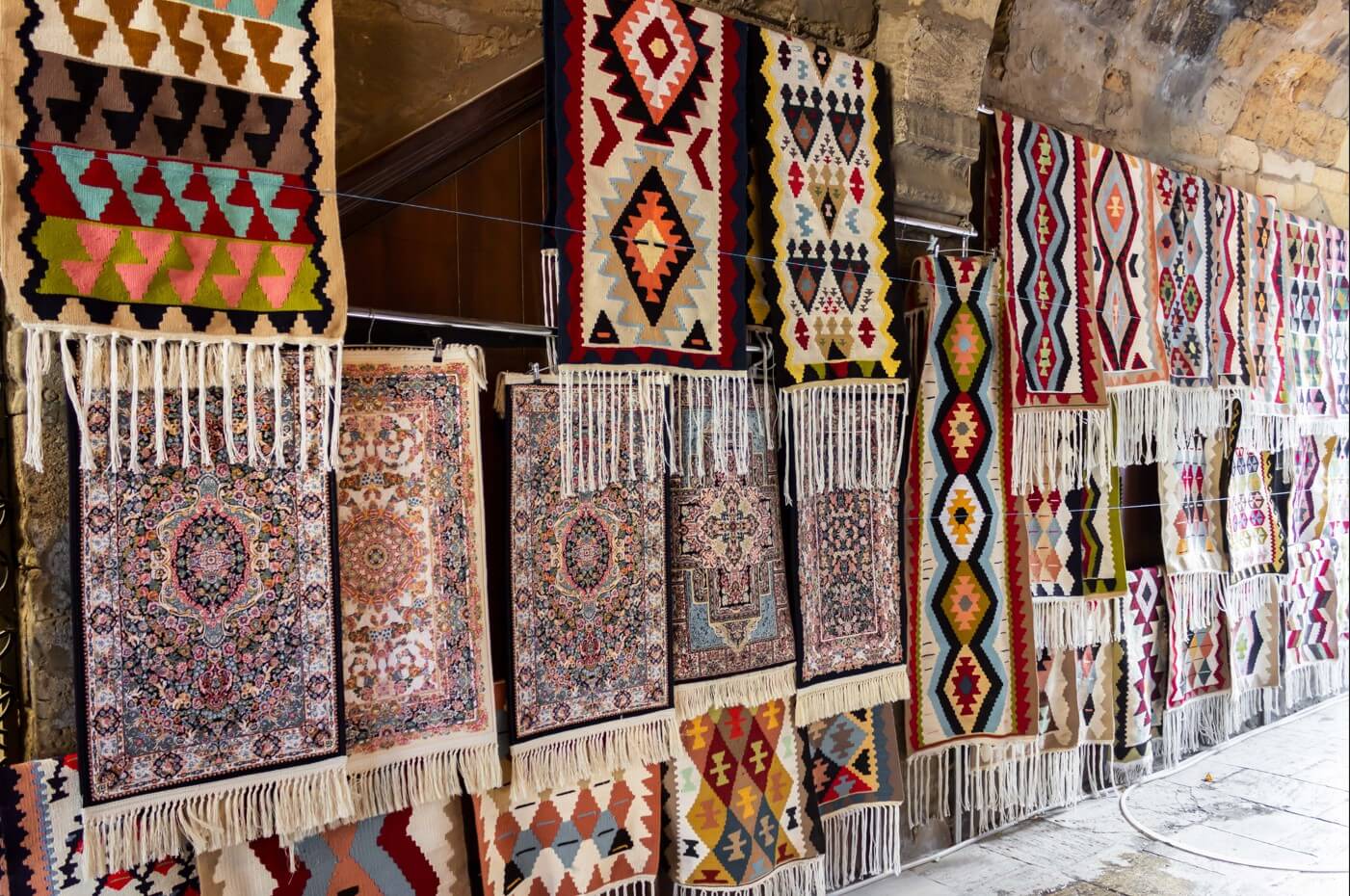 You can visit the Tabriz Grand Bazaar, the largest bazaar in the city, and examine and buy the best examples of handmade carpets and rugs. You can also buy souvenirs from the shops here.
You can visit Amir Bazaar for shopping in Tabriz, which is also prominent in jewelry and jewelry craftsmanship. You can also find Tabriz pistachio, one of the most famous flavors of Tabriz, and many different local flavors in these large bazaars.
Nightlife in Tabriz
By law, bars and nightclubs are not allowed in Iran. That is why nightlife in Tabriz is limited to night entertainment held in the restaurants of some luxury hotels. During these entertainments, you can have a pleasant time accompanied by traditional Iranian music while having your meal in the restaurant.
You can also have hot or cold drinks in the evenings at the hookahs and tea houses located in the city center.
Things to Know Before Visiting Tabriz
In Tabriz, seating areas in public transport vehicles are arranged separately for men and women.
Due to the economic order that exists in Iran, international credit cards are not valid in Tabriz. So, it will be advantageous to take cash with you.
Essential Numbers
Country Code: +98
City Code: 41
Police: 110
Emergency: 115
Tabriz International Airport: +98 41 3526 0405