Beirut is the capital and largest city of Lebanon. It is a multicultural metropolis that endured long and brutal civil wars until 1990. The origin of the name Beirut is based on the Hebrew word "be'erot" which means "well" in English and refers to the underground water tables of the city. 
Despite having endured one of the longest civil wars in history, Beirut fascinates the visitors with its fast-economic development and liberal atmosphere. Moreover, having the largest port in the country, the city is one of the most important trade centers of the world. Following the end of the civil war, significant efforts have been activated to reconstruct Beirut's damaged infrastructure. The city adopted a comprehensive plan to modernize its transport network, restore its historical buildings and revitalize its economic sectors. Beirut endures to be a city of contrasts and the melting pot of cultures despite the sectarian clashes of the past.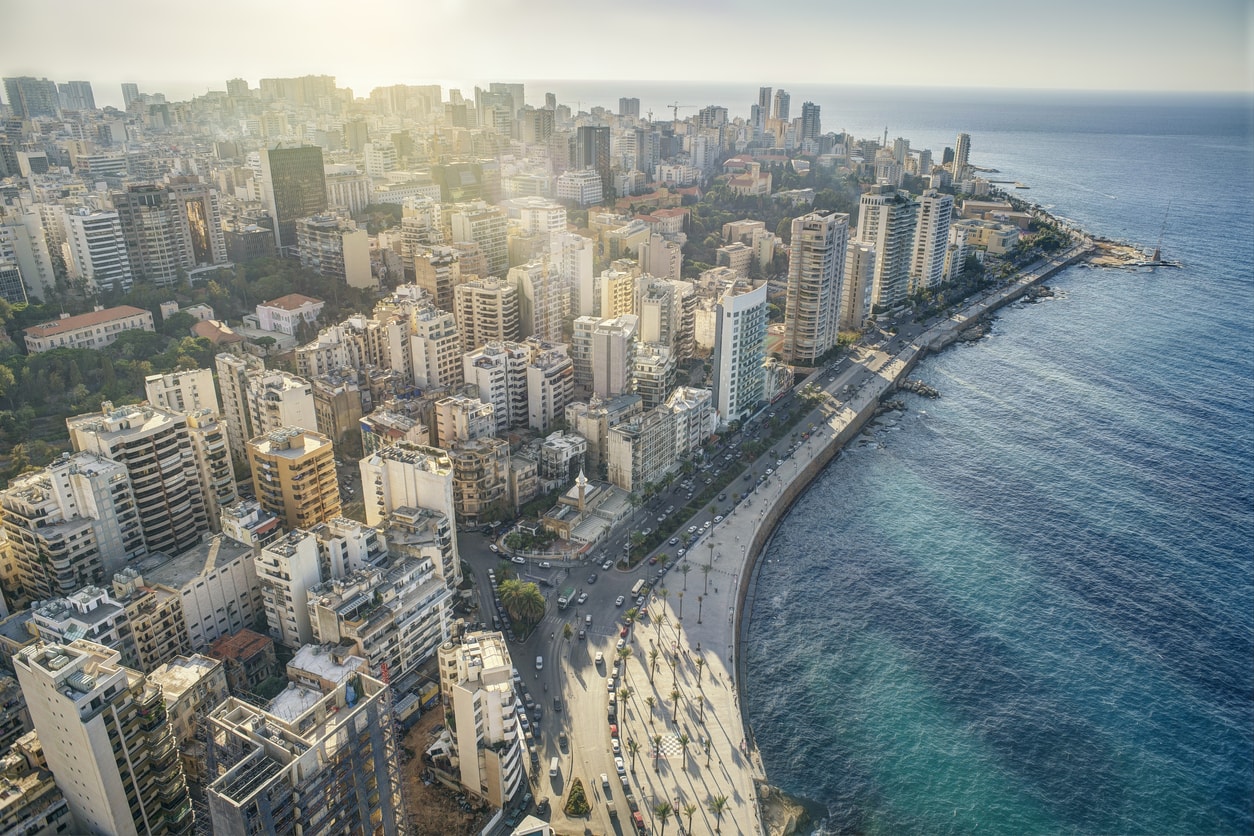 General Information About Beiur

| | |
| --- | --- |
| Country: | Lebanese travel guide |
| Region: | Governorate of Beirut |
| Area: | 10.452 km2 |
| Language: | Arabic |
| Average temperature: | 20.5 °C |
| Climate: | Mediterranean |
| Vegetation: | Macquis |
| The difference between GMT: | GMT + 2 |
| Telephone Code: | +961 |
| Currency: | Lebanese Pound (LBP) |
| Socket Type: | Type C |


How to Get to Beirut?

Pegasus Airlines offers frequent direct flights from Istanbul Sabiha Gökçen Airport to Lebanon's capital city, Beirut. You can get the best deals regardless of your city of departure and book your plane ticket to Beirut in advance. 
Transportation from Beirut Rafic Hariri International Airport to City Center

Beirut Rafic Hariri International Airport is well connected by minibus, taxi and car rental options to the Beirut city center. Alternatively, you can benefit from car rental services provided by Pegasus Airlines and book your car online.
Public Transport in Beirut

Public transport system is not the very advanced in Beirut. As the traffic can be a bit hectic walking or taking a cab are preferable ways of moving around for short distances. You can also benefit from mobile apps with pre-booking options such as Uber or the local venture Careem to take a ride with more advantageous rates. 
Best Time to Visit Beirut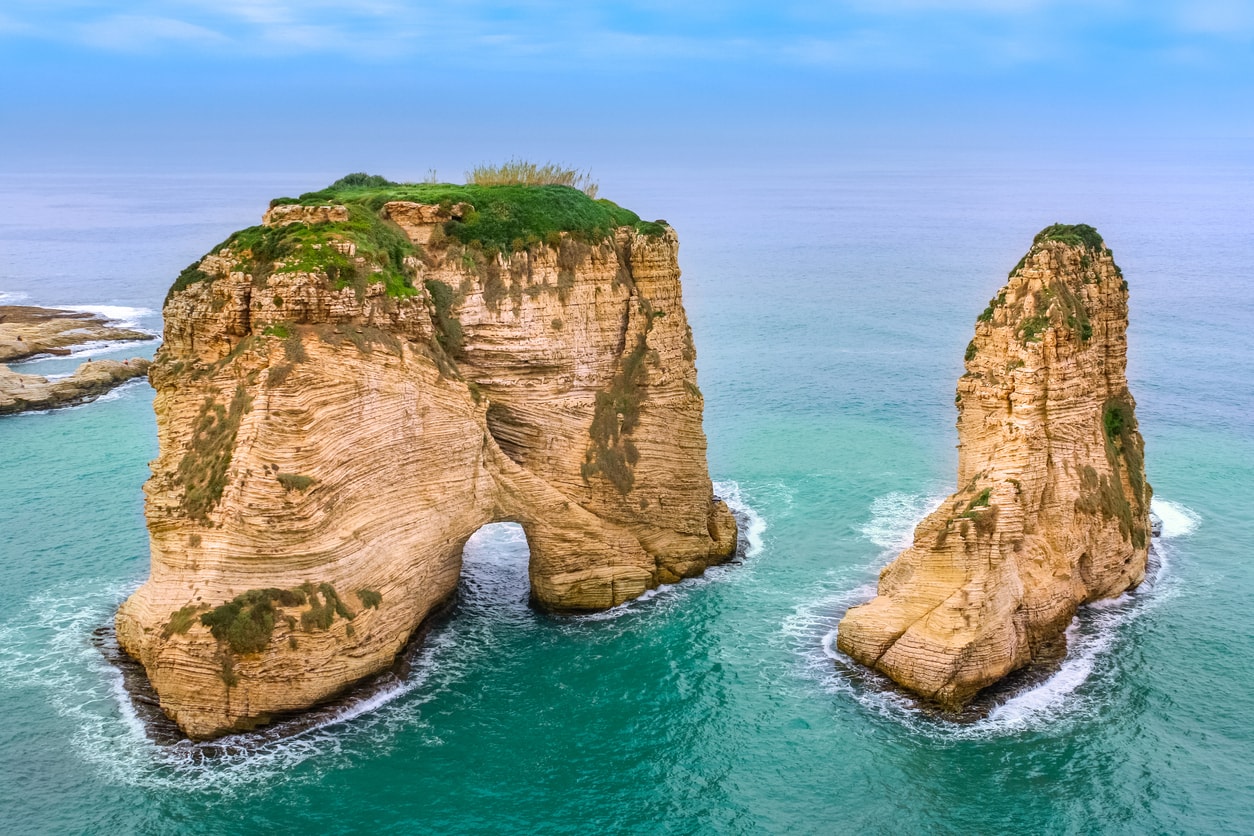 The city is a mirage with its sea tourism in summer times. But August is the hottest month of the year which makes it difficult to cope with the heats. On the other hand, November-March is the period with the most precipitation. The seasons off spring and autumn are usually considered to be the optimal times to visit Beirut. Scheduling a 2-3 days trip would be enough to discover this amazing place.  
Festivals in Beirut 

Often regarded as the Paris of the Middle East, Beirut hosts many worldly renowned festivals and fairs. 
Beirut International Film Festival (October)

Beirut International Jazz Festival (July)

Fête de la Musique (June)

Salon du Chocolat (November)
Places to Visit in Beirut 

You can visit numerous historical monuments such as mosques, museums and ancient ruins in the Lebanese capital or sunbathe on the most beautiful beaches of the Middle East. It has many cultural and historical sites that you should include to your itinerary. 
National Museum of Beirut

The National Museum is an important cultural site that displays a wide collection of artifacts belonging to various civilizations that lived in Beirut. The museum is home to precious works starting from the Chalcolithic period and extending to the Bronze Age, Phoenicians, Hellenistic, Roman, Byzantine, Arab (Mamluk) and Ottoman periods. 
Harissa Hill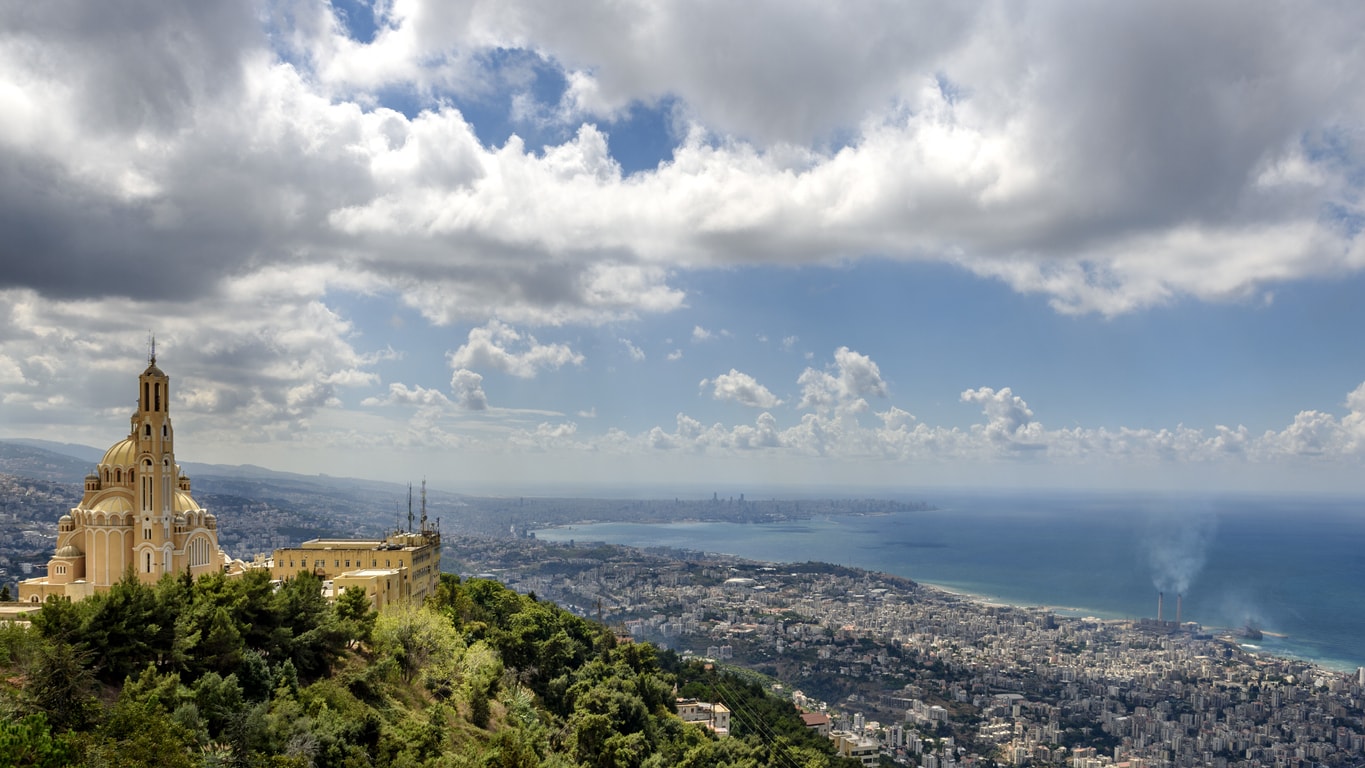 Harissa is a residential area in the city of Jounieh, 20 km away from Beirut. The Statue of Virgin Mary or "Our Lady of Lebanon" is an important pilgrimage site for Catholic Christians. The statue was added in 1908 over a chapel and is believed to protect Lebanon. 
Al-Omari Mosque

Built in 1153 by the Knights of the Hospitalier in the name of St. John (John the Baptist) as a church, the building was converted into a mosque later in 1291 by the Mamluks. Al-Omari Mosque still maintains its magnificent structure and charming beauty today. 
Bourj Hammoud

Bourj Hammoud is a town situated in the northeastern Beirut. It is mostly inhabited by Armenians who immigrated to the region in 1930s. Bourj Hammoud is mostly popular for its jewelers and goldsmiths with unique artisanship. Leather, jewelry, garments, crafts and antique products are popular souvenirs to shop for in the local shops and ateliers. 
Hamra

The neighborhood of Hamra was known to be the main hub for intellectual gatherings during the Civil War. Today, it is regarded as one of the most artsy areas as well as a popular tourist destination with affordable accommodation options, worldly known brand stores and café's. 
Where to Stay in Beirut?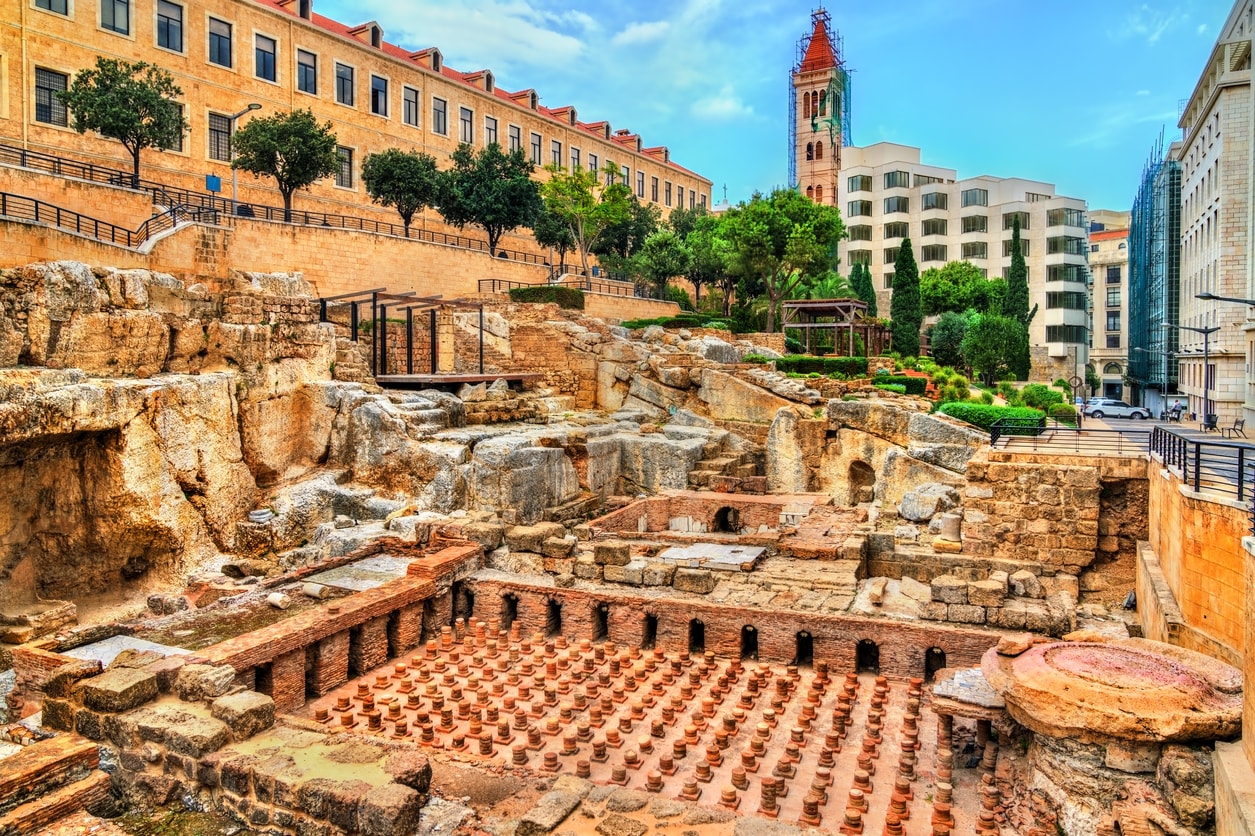 Downtown/Solidere is the heart of the city within easy reach to most of the highlights. Then Rouche, Badaro and Gemmayzeh are preferred areas with diverse accommodation options. Ramada Hotel, Le Grey Beirut, Studio 35, Caramel Boutique Hotel and Elite Hotel Spa are among the places that cater different needs and preferences. 
What to Eat in Beirut?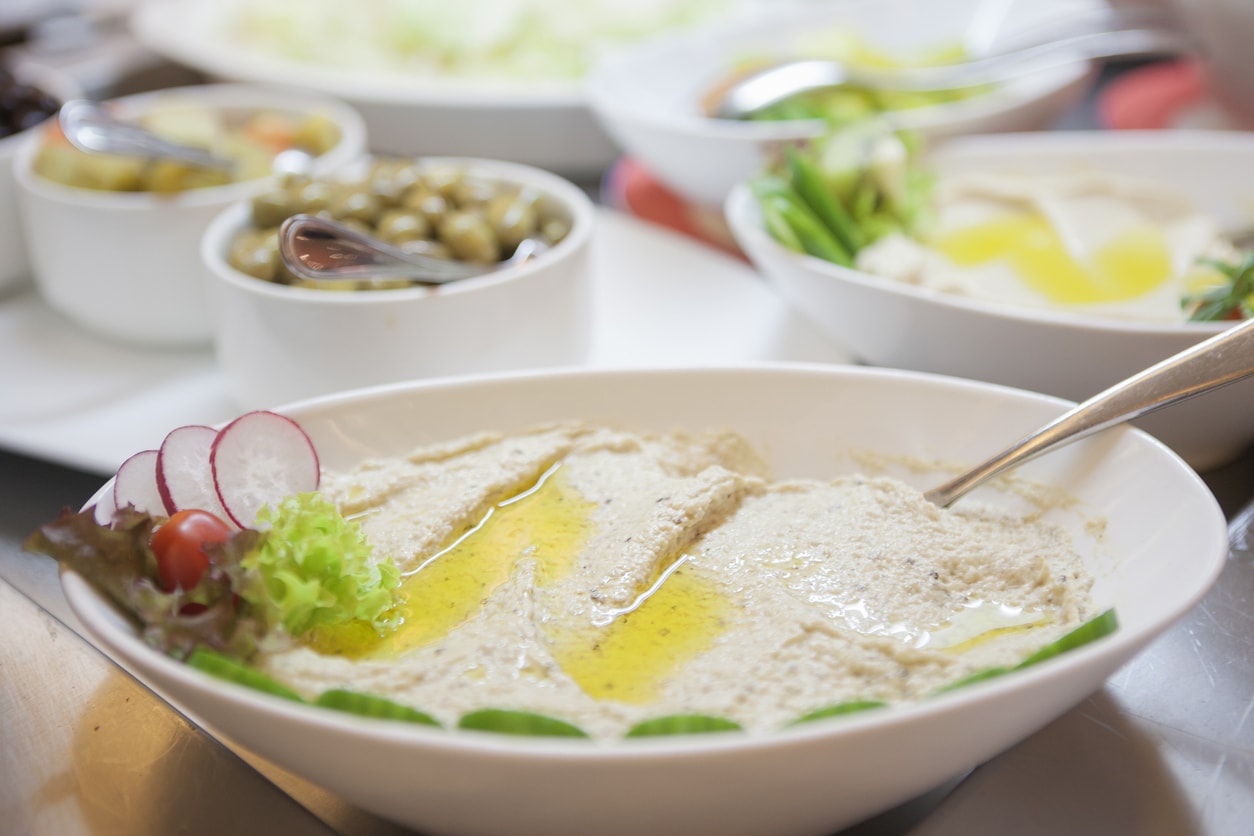 The local flavors of Beirut are quite similar to Turkish cuisine with many appetizers such as hummus, eggplant salad and tabbouleh, kebab and doner served with ayran. 
Grilled Fish and chicken, meat dishes made of lamb, stuffed meatballs and pickles will also taste familiar to you. Beirut has a lot of tasty food to offer to its visitors.  But you can also find international restaurants or fast food chains in the city. 
Hummus, Tabbouleh: Abou Hassan, t-marbouta

Mutabbal, Academy: Appetito Trattoria, Onno Bistro, Varouj

Fatteh: El Soussi

Arok: Ferdinand, Sud Restobar,

Falafel: Al halabi, Abu Naim

Steak- Meat Dishes: Abdel Wahab, Vesper
Shopping in Beirut: The Best Souvenirs to Buy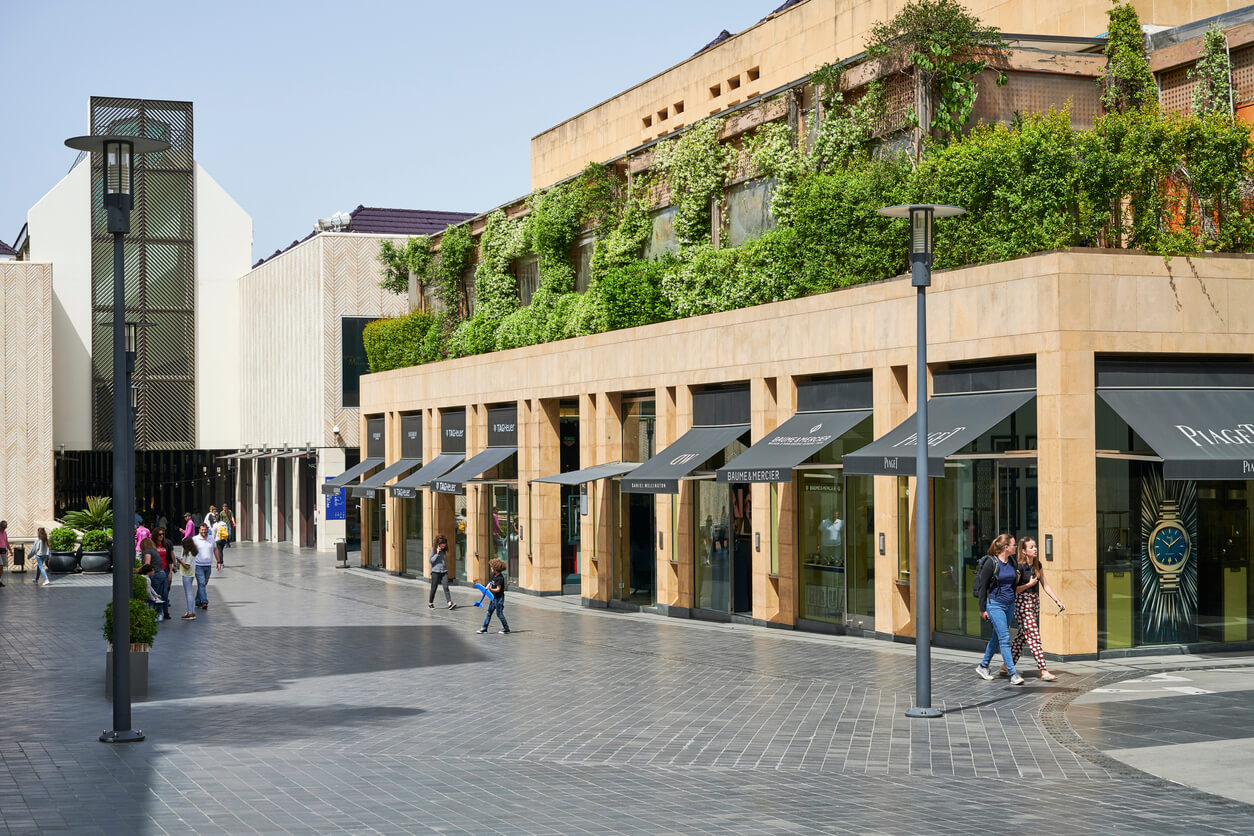 Copper coffee pots, pearlescent backgammons, authentic carpets and rugs, kaftans, handmade jewelry, leather wallets, local spices such as zahter are some of the souvenirs to buy before you leave Lebanon. You can find precious local crafts in the Corniche area. Do not forget to pass by the Souk el Ahad flea market for antique shopping on Sundays. You can also go to the coastal cities of Tripoli and Sidon for centuries-old soap factories and traditional products.
If you want to shop for famous brands there are many modern shopping centers in the city such as ABC Mall Dbayeh, Beirut Mall, Boutique Mall, Le Mall Dbayeh, Le Mall Saida. 
Nightlife in Beirut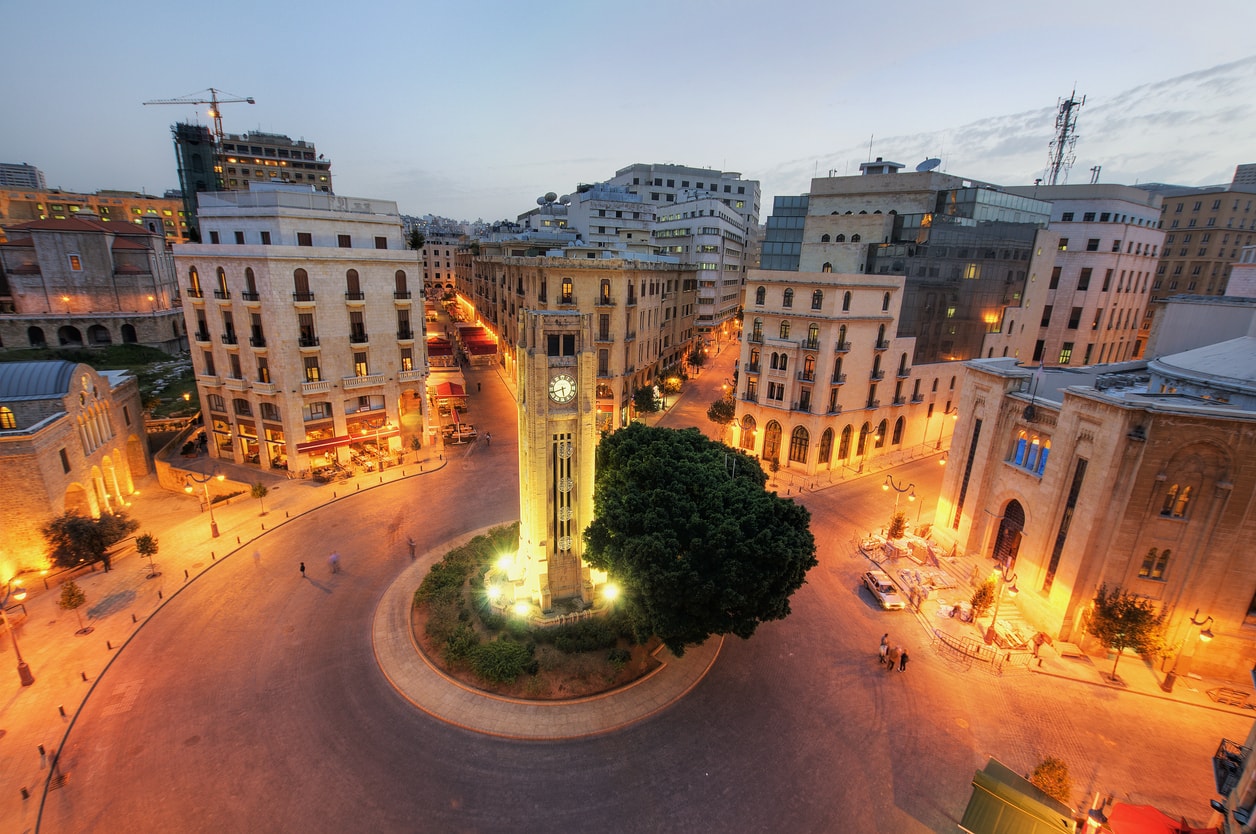 Beirut is referred to as the party capital of the Middle East. Some of the nightlife hotspots are Gemmayzeh, Badara and Mar Mikhael, where there are many nightclubs and bars. Also, there are plenty of entertainment venues in Downtown, Solidere and Mono Street. Ferdinand, Demo, Hemingway's Bar and Cigar Lounge, Music Hall , B 018,  Gotha, EOM, B12, , White, Coop d'Etat, Sky Bar, Cassino, The C Lounge are well known bar and clubs in the city. If you are looking for a more local experience Armenia Street and Gouraud Street are packed with pubs, galleries, as well as astonishing street art. 
Things to Know Before Visiting Beirut

The security situation is nothing to worry in today's Beirut but do not be surprised to see checkpoints or armed soldiers stationed in the city, as a matter of as a matter of due diligence and for your own security as well. 

Always make sure to agree on a price before taking a taxi, as bargaining is common in the daily life. 
Essential Numbers

Country Code: +961
City Code: 1
Beirut Airport: +961 1 628 000
Police: 112
Ambulance & Emergency: 140 
Fire Department: 175
Tourist Police (Mon-Fri): 1735