Izmir is the 3rd biggest city of the Republic of Türkiye, after Istanbul and Ankara. With its stunning beaches, cheerful people and dynamic social life Izmir is one of the most popular destinations in Türkiye. On the other hand, inhabitants of Izmir are known as the happiest amongst the country. You can see cheerful people hanging out with their friends on cordon, in other public places, or cultural activities, such as theatre and public meetings. Even today, immigrants prefer to move to Izmir, instead of other metropolises like Istanbul, Ankara, or Bursa.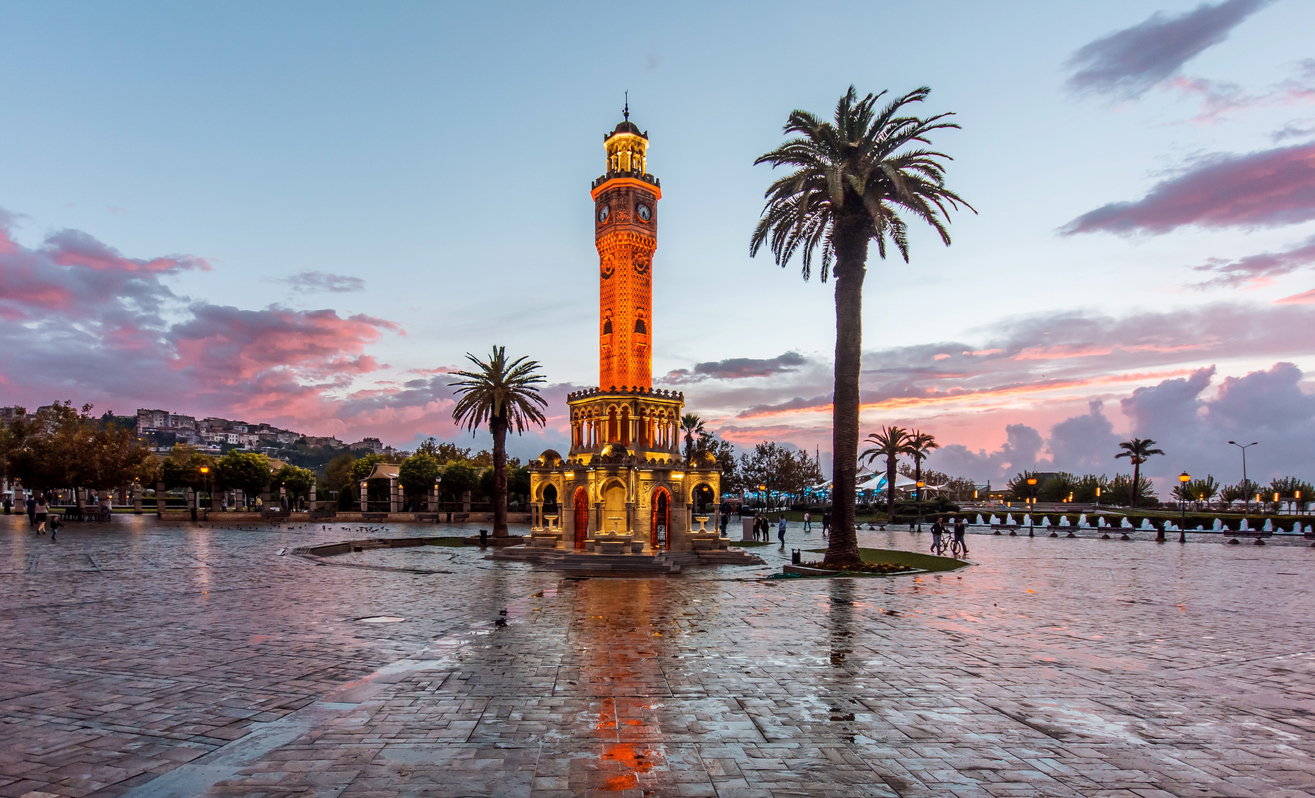 Izmir's name comes from its ancient name "Smyrna". According to archeological excavations Izmir was founded in 3000 BC. Some say Izmir was founded by Amazons, others say it was founded by the legendary Phrygian King Tantalus. 
Since the beginning of the history, Izmir has always been a critical location for commercial, politics, and social life. Today, with Its highly educated population and economic activities, Izmir is such an important city. 
The city is located in Türkiye's Aegean region. It has been the economic and social center of the region since history. There are 30 districts, 11 of which are central. The neighboring provinces of İzmir include Muğla, Aydın and Manisa.
General Information
| | |
| --- | --- |
| Country | Türkiye |
| Region | Aegean |
| Area | 7,340 km2 |
| Language | Turkish |
| Average Temperature | 16.7 C |
| Climate | Mediterranean |
| Flora | Maquis |
| GMT Difference | +3 |
| Phone Code | 0 (232) |
| Currency | Turkish lira |
| Plug Type | C |

How to Get to Izmir?
Izmir has a very popular coach station. From almost every city in Türkiye, there are bus services to Izmir.
Also you can go Izmir by plane. Izmir has one international airport. Adnan Menderes International Airport is used by millions of visitors throughout the year. Istanbul-Izmir flight is approximately 75 minutes. 
You can buy your Izmir flight tickets by clicking here.
Transportation from Izmir Airport to City Center
Adnan Menderes International Airport is located far away from the central districts.
You can take Havas shuttles, ESHOT shuttles, and IZBAN trains in order to arrive to the city center. There are also cab alternatives for visitors. Izmir airport is 15 kilometers from Konak, Izmir. This distance will take approximately 23 minutes by car.
If you look for a personal transport, you can rent a car from the airport.
Public Transport in İzmir
There are many alternatives to be used in İzmir city transportation. İzmirim Card is valid for public transportation vehicles other than taxi and minibus lines.
In Izmir transportation system which is integrated with municipal bus, metro, izban, ferry, ferry and tram, all boardings are free within 90 minutes after your first payment with Izmirim Card. can ensure transportation. In Izmir, many facilities belonging to the municipality (car parks, Bisim, Cable Car, Natural Life Park, Ice Rink, Smart Toilets, etc.) payment process can be done with Izmirim Card. There is also a ticket system for daily use of domestic and foreign tourists coming to İzmir. So you do not have to issue Izmirim Card during your short stay.
İzmir Metro has reduced a significant part of the urban transportation to the underground and made the İzmir traffic breathe in public transportation. It serves as a total of 17 stops. You can check here for the subway times.
There is also ferry option for public transportation. Izdeniz provides an economic travel opportunity for the people of Izmir and the city visitors without entering the city traffic and provides the opportunity for those who want to enjoy the Gulf with modern ships. You can check here for ferry times.
Best Time to Visit Izmir
In spite of being a popular destination in summer, you can visit Izmir and enjoy your time whenever you want throughout the year. But if you look for a seasonal vacation, for instance swimming, sunbathing and having outstanding nights, summer is the right season for your holiday.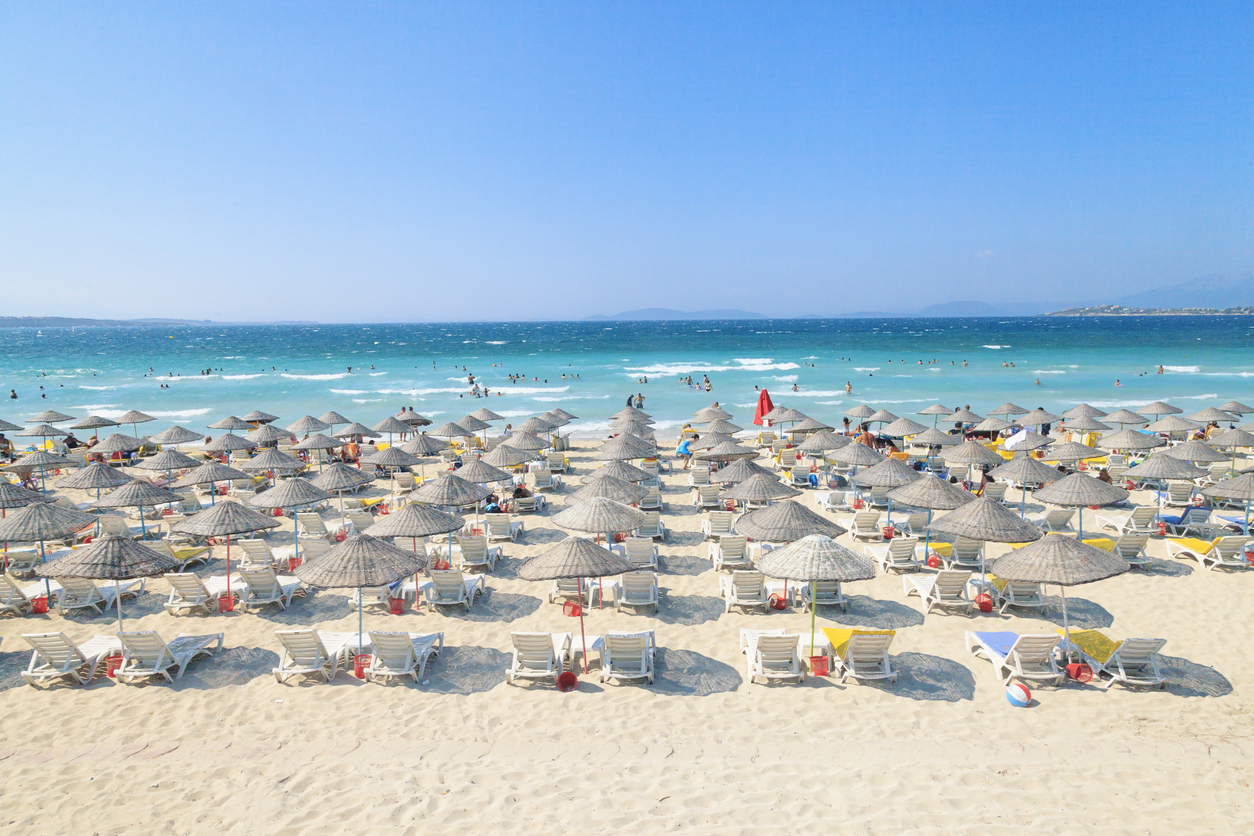 Throughout the year, there are a lot of festivals and events organized in Izmir, such as International Theatre Days.
Festivals in İzmir
Numerous festivals are held in different periods of the year in Izmir. You can design your trip according to these festival dates.
Technology Festival. January 18

Karaburun Narcissus Festival. January 26

Karnavalizm. February 28

Bigfest. June 6

Izmir Youth Carnival June 25
Places to Visit in Izmir
With its 8500 years of history, İzmir has social, cultural and seasonal holiday opportunities both in the city center and in the districts. Cinemas, concerts, theater plays, artistic events, showcases in the center of the city, accompanied by musicians, even walking on the streets gives people peace. In this ever-moving city, it is also possible to slow down life by resting along the Kordon.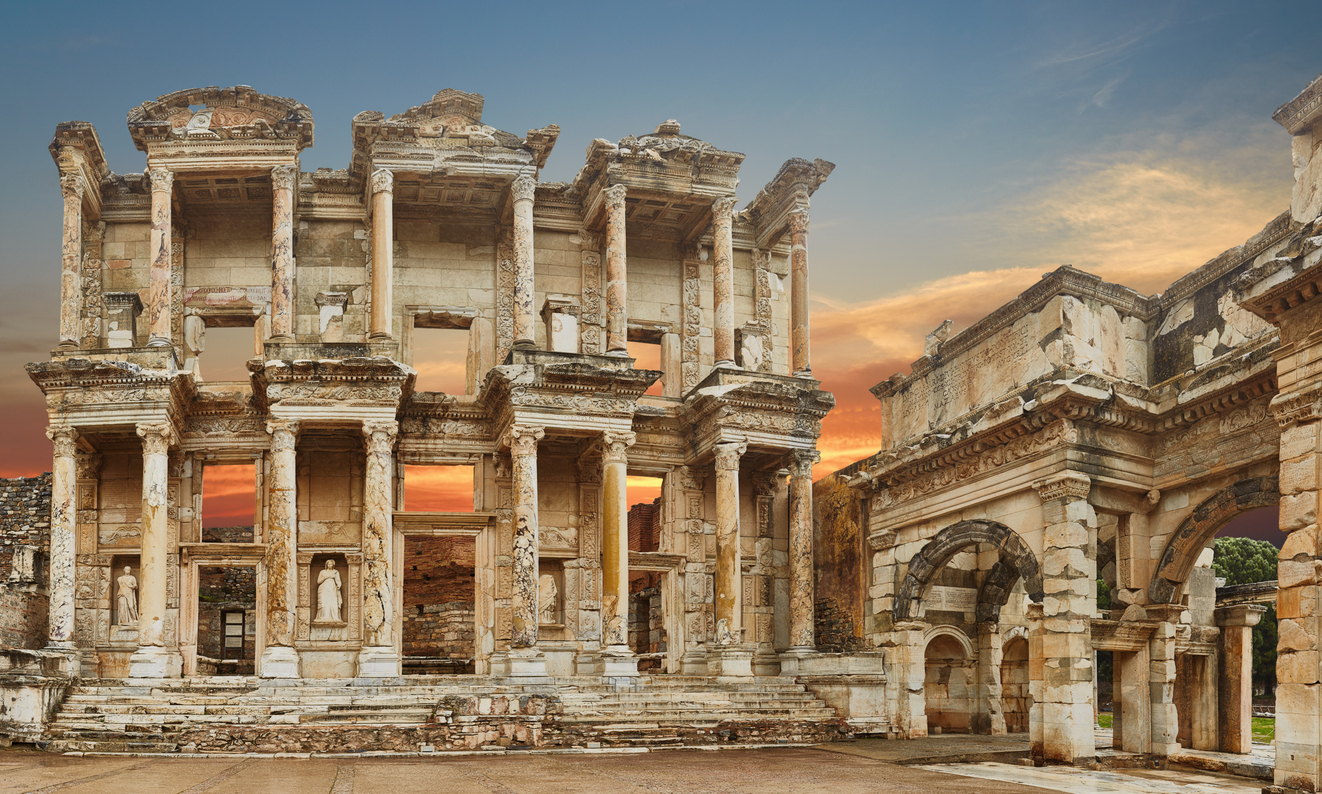 Izmir is the city where you can have chilling vibes, entertaining activities. Besides, you can also discover the history and cultural background of the city like Ephesus. Here are the places you should visit in Izmir:
Izmir Clocktower
Clock Tower, one of the symbolic figures of İzmir, was built upon the request of the Grand Vizier Mehmet Said Pasha in memory of the 25th anniversary of the reign of Abdulhamid II. The architect of the tower is the architect who also built the German Consulate. The tower clock was given by the German Emperor Wilhelm II. Since the construction date of the tower, since 1901, this watch is still working today. You can reach the Clock Tower by all means going to Konak, especially the city transportation vehicles called ESHOT.
Izmir Archeology and Ethnography Museum 
The Archaeological Museum, which was first opened in 1927 at the Hagia Vukla Church, gained a deserved museum building in 1984. In this modern building of 5000 square meters within Konak Bahribaba Park, you can see the works of almost every period from thousands of years to the recent history. You can use all means of transportation passing through Konak to reach the museum.
Kemeraltı Bazaar
İzmir, which has been in the most important position of the region for thousands of years, is also the center of trade thanks to its advantageous harbor. In the past, various products from within the country were brought to Izmir and sent to abroad by sea. This situation makes İzmir, especially Kemeraltı, the heart of trade. Today, the historical Kemeraltı Bazaar does not have international commercial activity, but it is still alive.
Agora Ancient City
It is estimated that the Izmir Agora was built in the 2nd century BC during the Roman Period. İzmir Agora is one of the largest and most robust agora ever. The artifacts from this historic site are on display at the Izmir Archeology Museum today. This city, which is connected to the Roman Empire, had the right to build a temple on behalf of the emperor, one of the most prestigious rights of the empire, three times. The ancient city, including the Agora, also has one of the world's largest theaters and the stadium. The most effortless way to reach the ancient city is to use the metro. You can reach Smyrna after a 5-minute walk after getting off at Çankaya from the metro.
St. Polycarp Church
The church in Çankaya is one of the most magnificent temples in İzmir. The building, built in 1625, is an architectural structure at the peaks of aesthetics with its frescoes that are even more visible after the last restoration. The church, one of the oldest witnesses of the tolerance of İzmir, is opened for visits from time to time. The church is located in a very central location in the city. There is no charge for entrance to the church. Located next to Çankaya Square, the church is a 10-minute walk from the historical Kemeraltı Bazaar. The easiest way to reach the church from any part of Izmir is by metro. After you get off at Çankaya metro stop, you can reach the church by walking 200 meters.
Alsancak Kordon
Watching the blue sea from green grass in Kordon which is one of the symbolic points of İzmir is one of the most enjoyable things of the world. You can also increase this pleasure with a dinner with Kordon views. Located in Alsancak district, Kordon Boyu is easily reached by bus and metro.
Beaches and Bays
Bodrum Bay, where the beautiful sea of Karaburun meets, has recently been preferred especially for water sports. Entrance to Bodrum Beach is free, but you may have to pay a little for the sun beds and umbrellas.
Sazlıca Bay is l ocated in Foça, this beautiful bay is almost created for those who like to camp out to sea. You can rent sun loungers and umbrellas when you go to Sazlıca Bay's Beach, which is located on the 7th kilometer of Yeni Foça-Eski Foça Road.
Bademli Bay and Fame Beach: Dikili has a beauty blessed by god, and Bademli Bay proves it. If you want to have a holiday in this bay that is reminiscent of paradise with the cleanliness of the sea, you can visit Fame Beach.
Where to Stay in Izmir?
İzmir is especially famous for its beauty of the surrounding towns: Çeşme, Alaçatı, Urla, Foça, Seferihisar, Karaburun, Mordoğan, Gümüldür, Balıklıova or 5-star hotels, whether you stay in a forest or in a tent near the sea. There are holiday opportunities suitable for all budgets and all ages.
In summers, most tourists go to seasonal districts of Izmir, like Alaçatı and Çeşme. If you will visit Izmir in summer, a great number of hotels will be available for you, no matter your budget is. From great resorts to smaller boutique hotels, Izmir is very rich when it comes to accommodation options. During the year you can also stay at central locations like Alsancak, Karsiyaka, or Bornova. 
What to Eat in Izmir
As the biggest city of the Aegean Region, Izmir can provide you different eateries and restaurant options. Izmir is also famous for its kokorec (grilled sheep's intestines), stuffed mussels and boyoz. We, hereby, listed the best places to eat down below.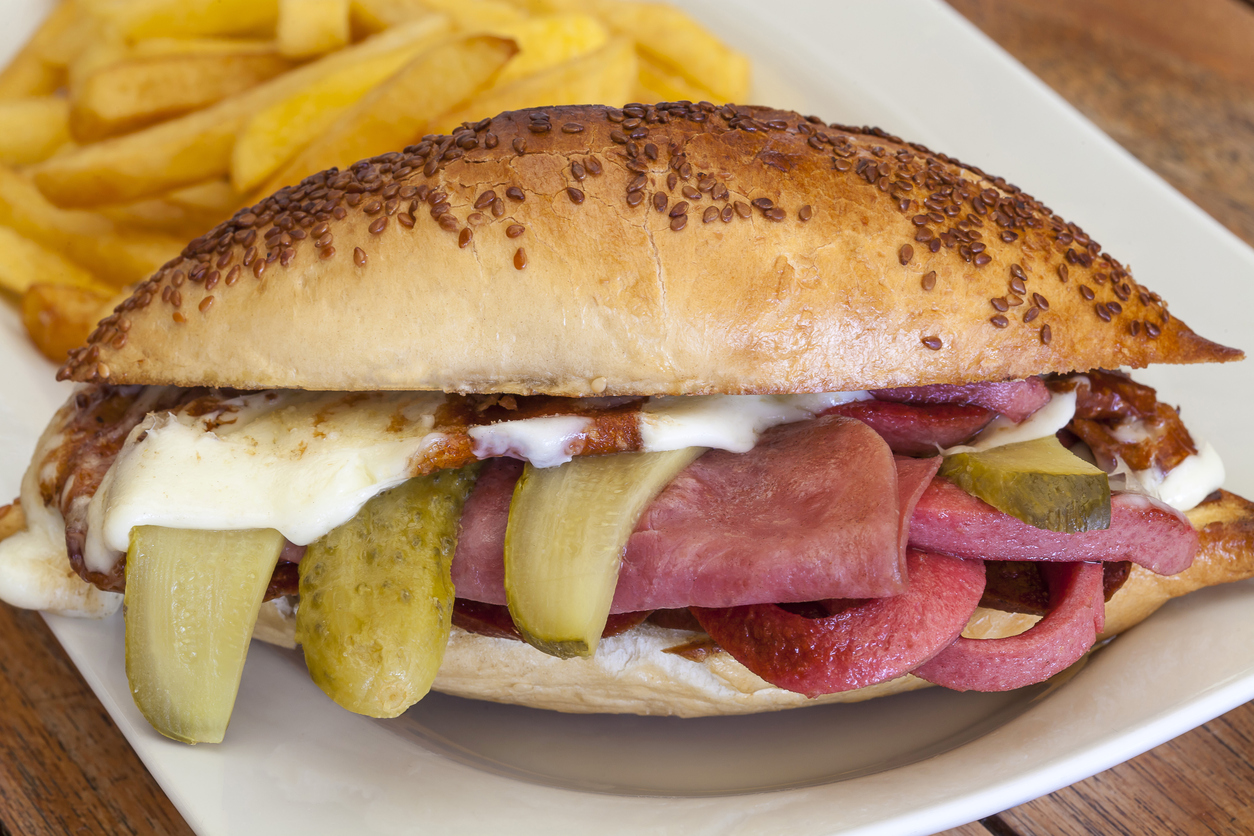 Dostlar Firini – Varieties of Boyoz

Midyeci Kadir Usta – Stuffed mussels

Melissa Waffle – Waffle

Ergin Pansiyon & Restaurant – Seafood
Besides them you can find international dishes especially in central districts, such as Bornova, Alsancak, and Karsiyaka.
Shopping in Izmir: The Best Souvenirs to Buy
As souvenirs, you may want to buy some food like boyoz and dried figs. You may also find small statues of the nearby ancient settlements or of the famous clock tower. You can easily find history-related small objects in the historical sites. You can find many things you are looking for in Izmir. But when shopping is mentioned, one of the first places that come to mind in İzmir is the Historical Kemeraltı Bazaar and Kemeraltı streets. Here you can find many things you are looking for.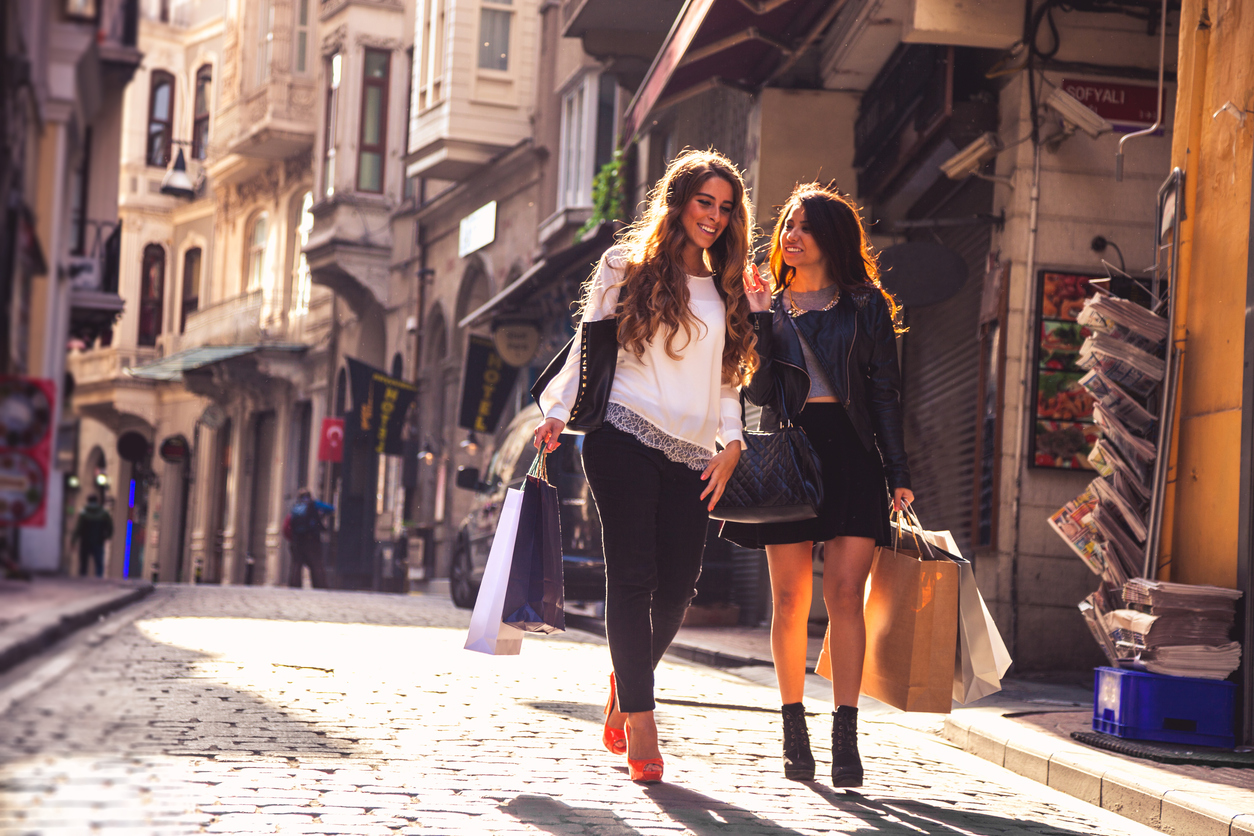 In addition to this, you can find souvenirs, ornaments, jewelry, figurines specific to İzmir, wooden products and handmade products in the shops.
You can buy grapes, dried figs, dried coffee, İzmir tulum cheese, and boyoz. You can buy original figures unique to İzmir in Kızlarağası Inn. You can buy textile products made from Ödemiş silk. 
Nightlife in Izmir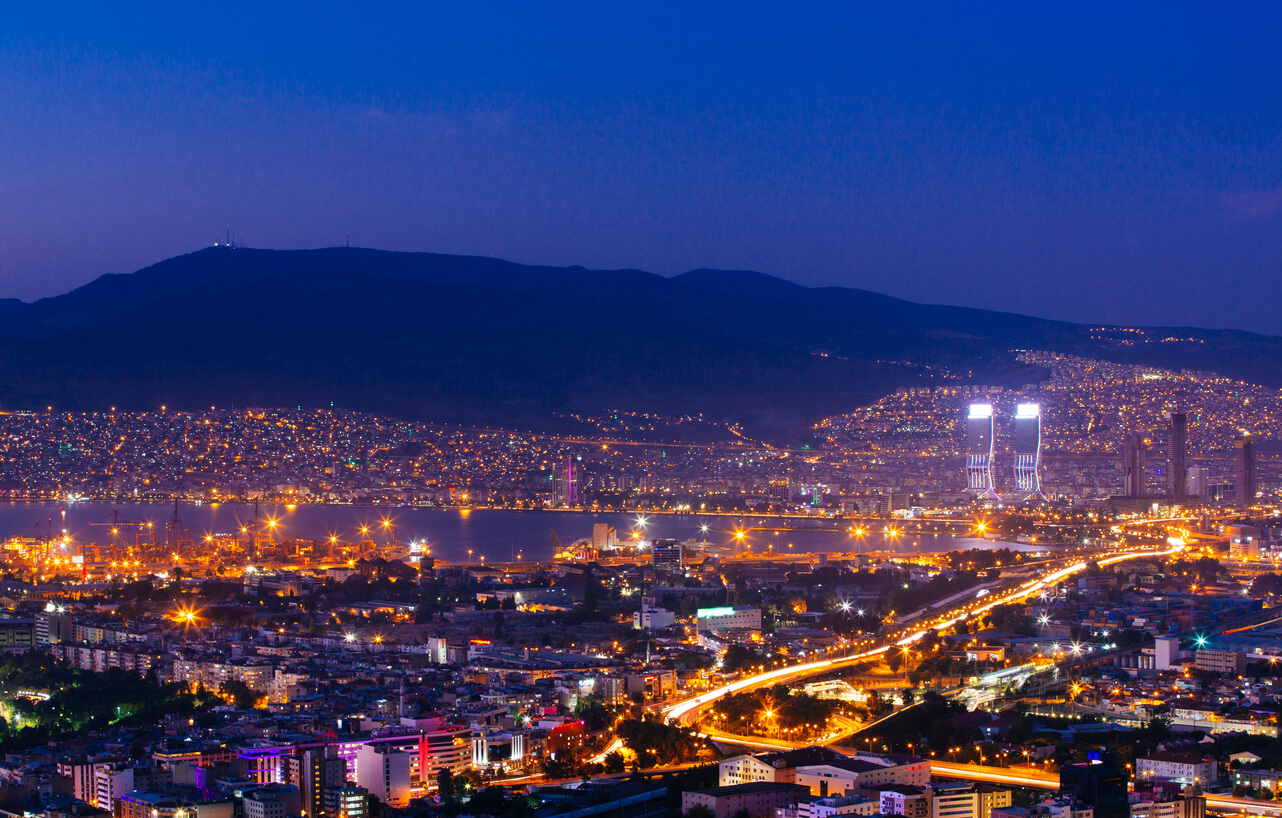 Nightlife in Izmir is magnificent. We bet you will have some of the best nights of your life in Izmir. Due to its dynamic youth population and universities, nightlife in Izmir never ends. Especially in summer, you can find overwhelming places for your nights out in tourist districts, such as Çesme, and Alacati. You can find various places for your interest colorful streets of Bornova, Alsancak, or Karsiyaka. 
Things to Know Before Visiting Izmir 
İzmir, the pearl of the Aegean from the ancient Greek civilization to the present day, awaits its visitors from Türkiye and abroad. Izmir is a very attractive option if you want to enjoy the sunny weather, find peace by looking at the bright sea and enjoy the light breeze. 
Even though the spring months are mild, the scorching heat experienced in the summer makes the beaches in the districts more attractive than the center of Izmir. Being in Izmir city center in summer can be a bit challenging. However, there is nothing to worry about as long as you take your precaution.
One of the most striking features of İzmir is its cosmopolitan structure since history. Many groups with different beliefs and ethnicities live in peace and tranquility together. As a tourist you can easily explore the city and engage in dialogue with people. You can communicate in English especially in popular venues.
Public transports (IZBAN, bus, ferry) are available from 6 in the morning until 12 in the night. İzmir city transportation card İzmirim Card is used and integrated to each other; Eshot buses, metro, suburban train line (Izban), ferries, trams and ferries. In addition, public transportation is supported by blue minibuses and taxi minibuses. Therefore, as long as you have a route in Izmir you will not have trouble in transportation. However, you should determine in advance where you will go and which means of transport to use. 
Essential Phone Numbers to Know
In case of emergency, you can call 112.
Phone Code: 0232
Airport: 0850 222 9828
HAVAŞ (airport transfer service): 0 232 455 0000