Rotterdam is the second-largest city of Netherlands with a population of more than 600.000 people. The city is located on the southwestern part of the country and 60 kilometers north from Belgium. Rotterdam has always been a significant port city since its modern foundation in the 14th century. Now, the city attracts more than 3 million tourists annually with its vibrant culture, amazing modern attractions and worldwide cuisine.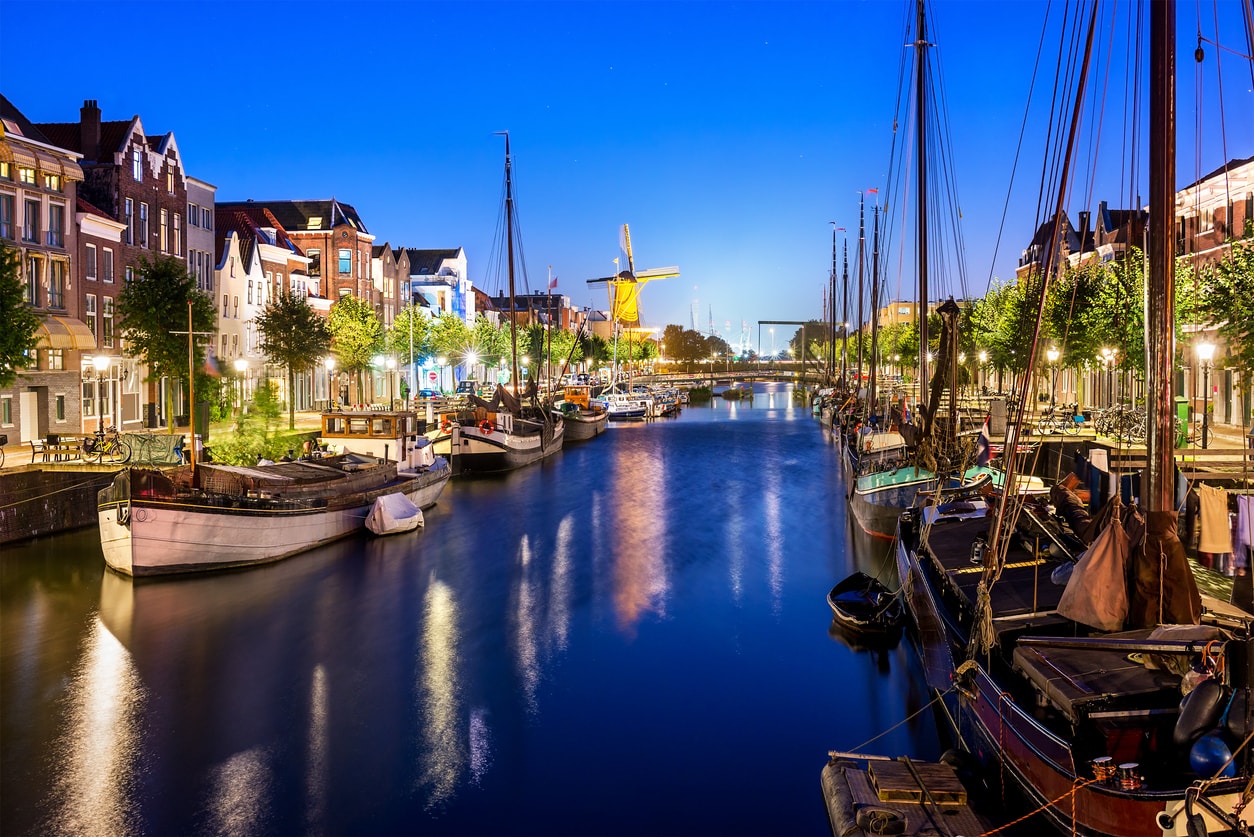 General Information
| | |
| --- | --- |
| Country: | Netherlands |
| Region: | Southwestern Netherlands |
| Area: | 325.8 km² |
| Language: | Dutch |
| Average temperature: | 9.6 °C |
| Climate: | Temperate Oceanic Climate |
| Vegetation: | Forest |
| The difference between GMT: | GMT+1 |
| Telephone Code: | +31 |
| Currency: | Euro |
| Socket Type: | Type C |

How to Get to Rotterdam
Rotterdam is a great city with many modern and historical attractions all around. Pegasus Airlines offers direct flights to Rotterdam from İstanbul. 
The flight duration to Rotterdam from İstanbul is 3 hours and 30 minutes. 
You can buy your direct flight tickets to Rotterdam from İstanbul from here.

Transportation from Rotterdam Hague Airport to City Center
Rotterdam The Hague Airport is located 8 kilometers away from the city center. You can get to the city center with bus, taxi and car.
Bus line 33 is available during the day with 10-minute intervals. The trip to the city center takes approximately 15 minutes and costs 2 Euros (2019). Bus line 12 is available at night. You need to buy a rechargeable "OV-chipkaart" in order to use public transport services.
There are also many taxis available in the airport 24/7. The trip to the city center takes approximately 15 minutes and costs 25 Euros (2019).    
You can also enjoy the city with a rental car. Pegasus Airlines car rental service has great offers for you in here.
Public Transport in Rotterdam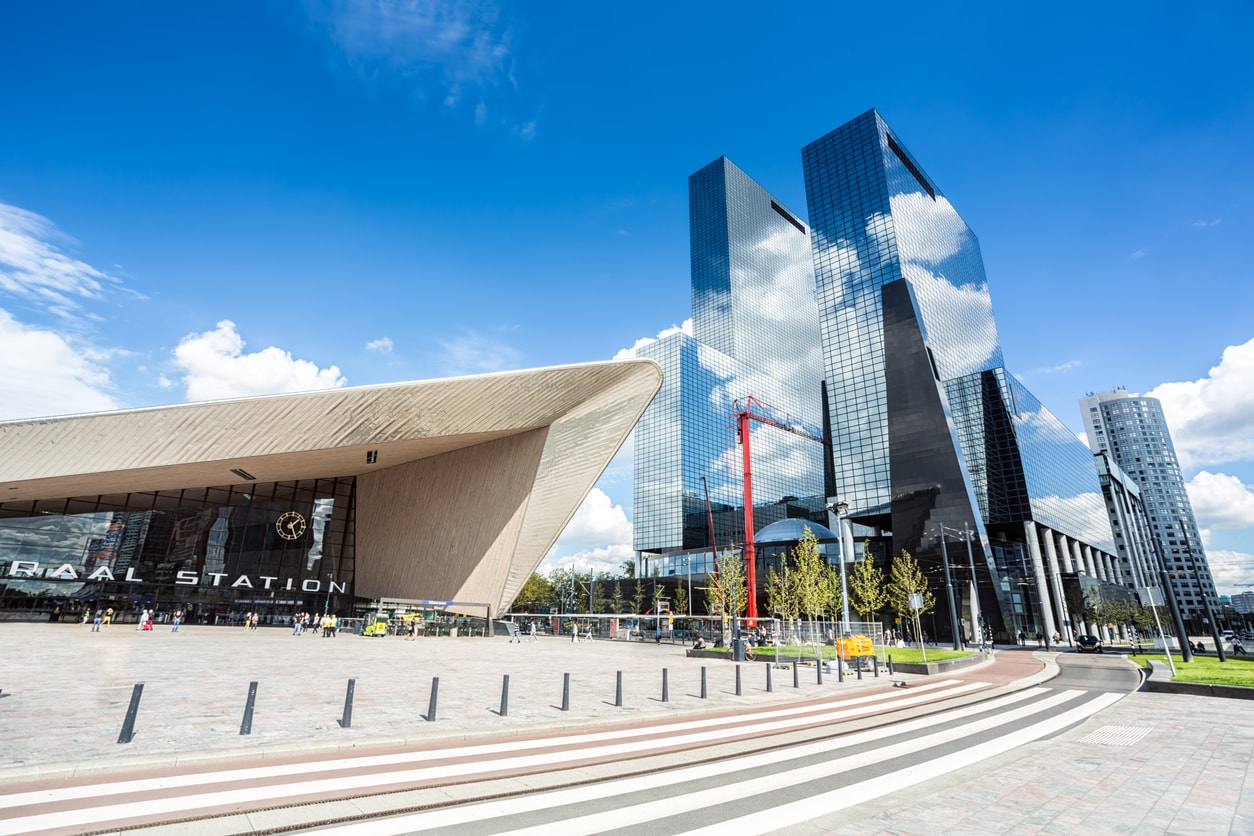 Rotterdam has an extensive and convenient public transport system. You can use buses, trams, subway and taxis to get around in the city. You need to buy a rechargeable card in order to use them. The cards are available in almost every station and kiosk. The city also offers special tourist cards with varied prices and durations. 
You can click here in order to check timetables, routes and fares of each public transport. The site is available in English.
You can also use taxis to get around in Rotterdam. Taxis cost 3 euros per kilometer but some taxi firms apply their own pricing.
Best Time to Visit Rotterdam

Rotterdam has an oceanic climate with rainy days all year long. Temperature rarely reaches to extreme levels. The hottest month is August and the coldest month is January. We suggest you to visit Rotterdam during late spring or summer since the expected rainfall is low with pleasant weather. It is also recommended for you to enjoy Rotterdam at least three to four days. 
Festivals in Rotterdam
International Film Festival Rotterdam (January)

King's Day (April)

CuliNESSE (August)

NN North Sea Jazz Festival (July)

Boothstock Festival (June)
Places to Visit in Rotterdam
Although Rotterdam is a historical city, the city is blooming with unique modern architectural landmarks and vibrant cultural scene. The city is a must-see place to understand the dynamics of Western Europe's social life.
Erasmusbrug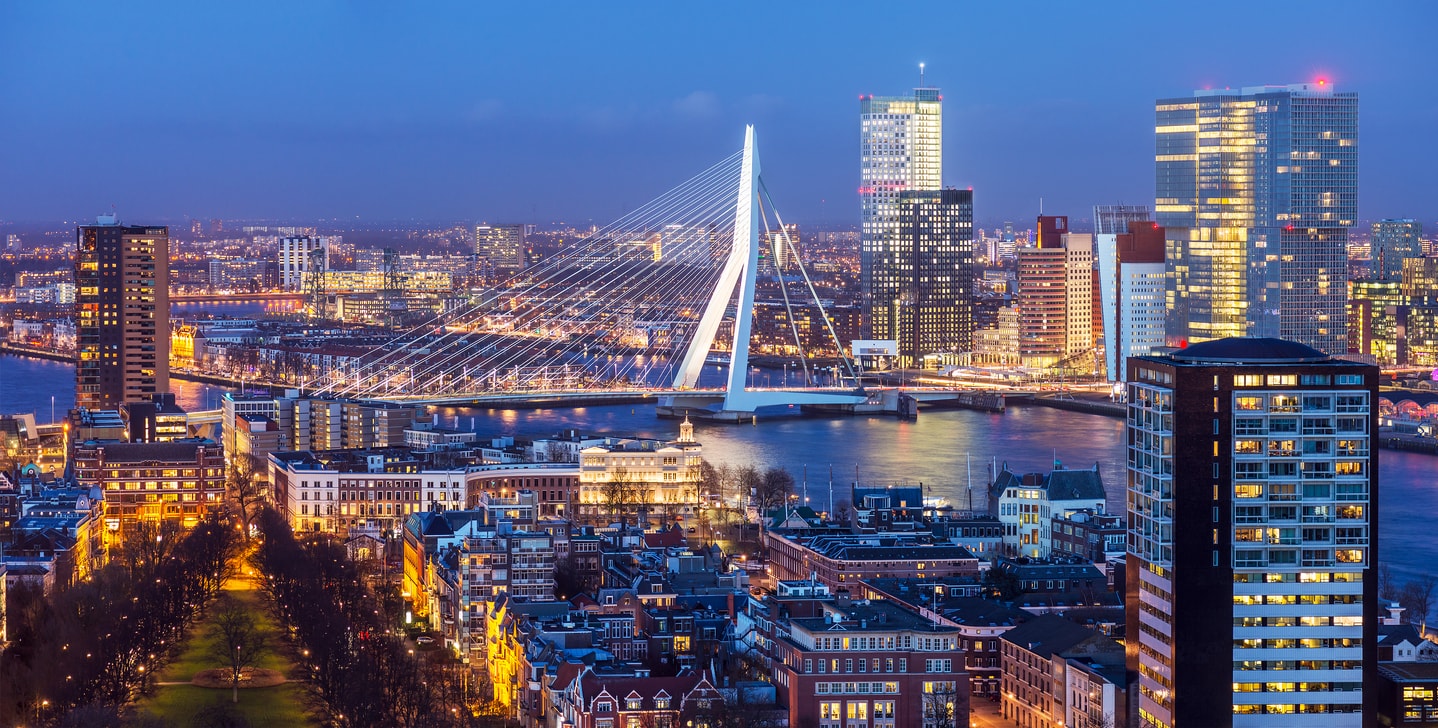 Erasmusbrug ties the north and south sides of Rotterdam together with a modern fashion and was built in 1996. Since then, Erasmusbrug stands as the iconic symbol of the city. The bridge is 800 meters long and creates spectacular scenery. The shape of the pylon gave the bridge its nickname, The Swan.  
Cubic Houses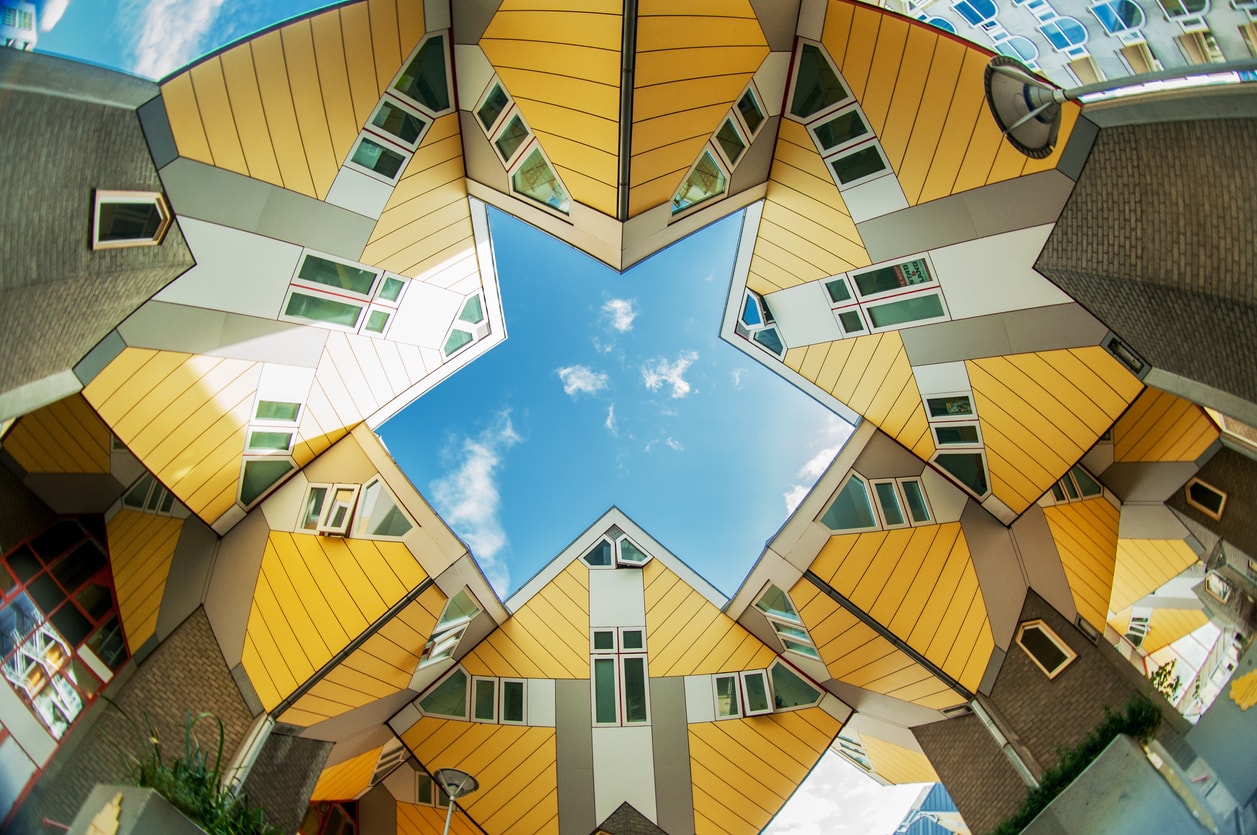 Cubic Houses are the modern, peculiar, and spectacular architectural wonders of Rotterdam. They were constructed by architect Piet Blom in 1970s. Renowned houses are located in the city center near the Rotterdam Blaak station. 
Museum Boijmans Van Beuningen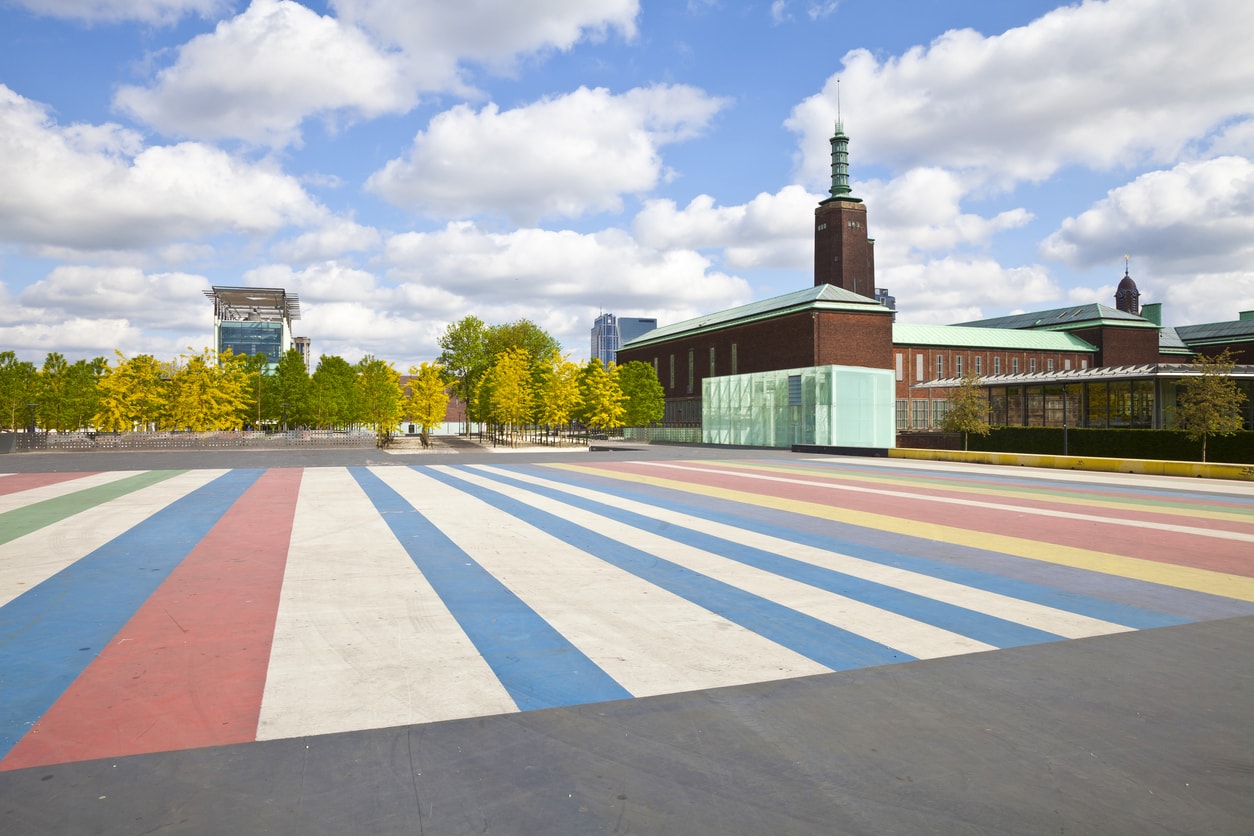 Museum Boijmans Van Beuningen is one of the most comprehensive museums of Netherlands. Its collection offers a complete survey of Western Art from middle ages to the present day. 
Euromast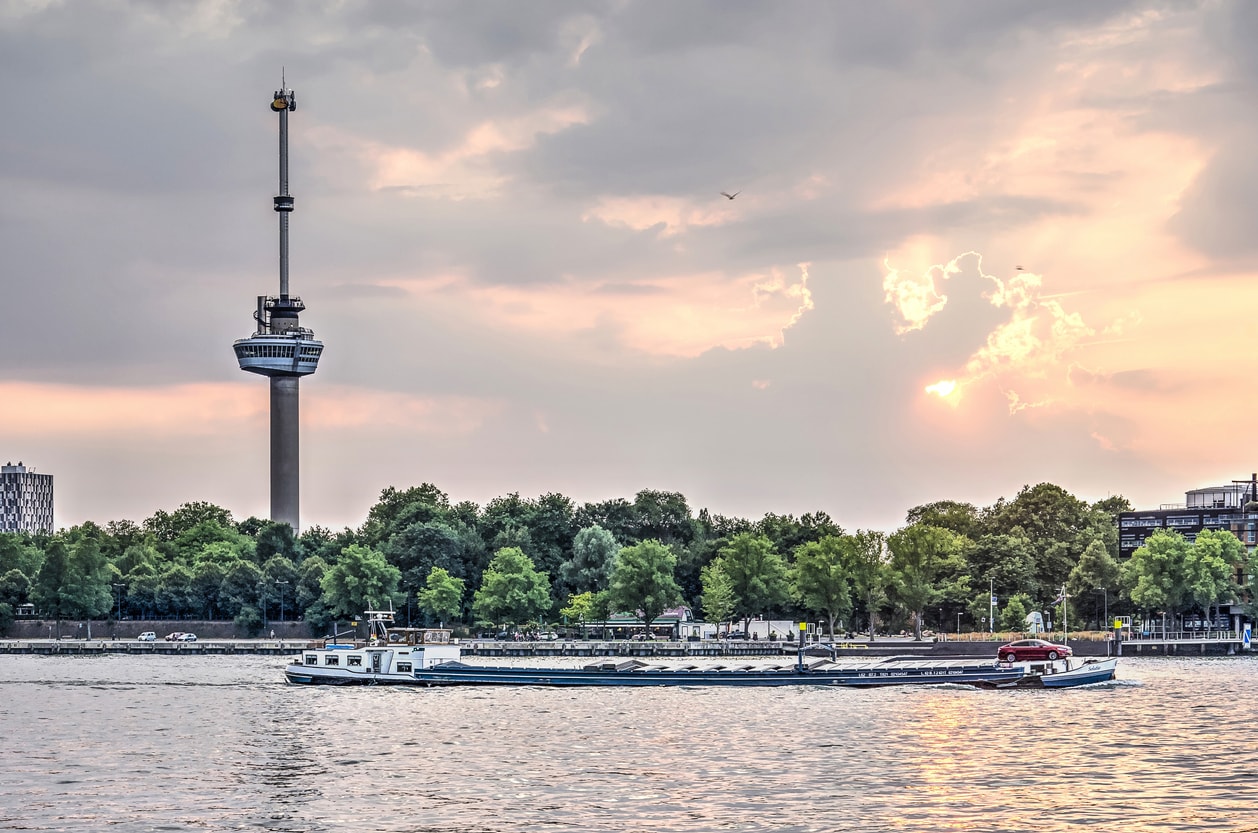 Euromast is an observation tower located in the city center and was built in 1960. The tower is a popular destination among visitors and offers great quality food and drinks with spectacular scenery.
Grote of Sint-Laurenskerk
Grote of Sint-Laurenskerk was built between 1449 and 1525 and is the only remnant of medieval age in Rotterdam. The protestant church was heavily damaged during WW II and restored entirely after the war. Grote of Sint-Laurenskerk is walking distance away from the Cubic Houses.    
Where to Stay in Rotterdam?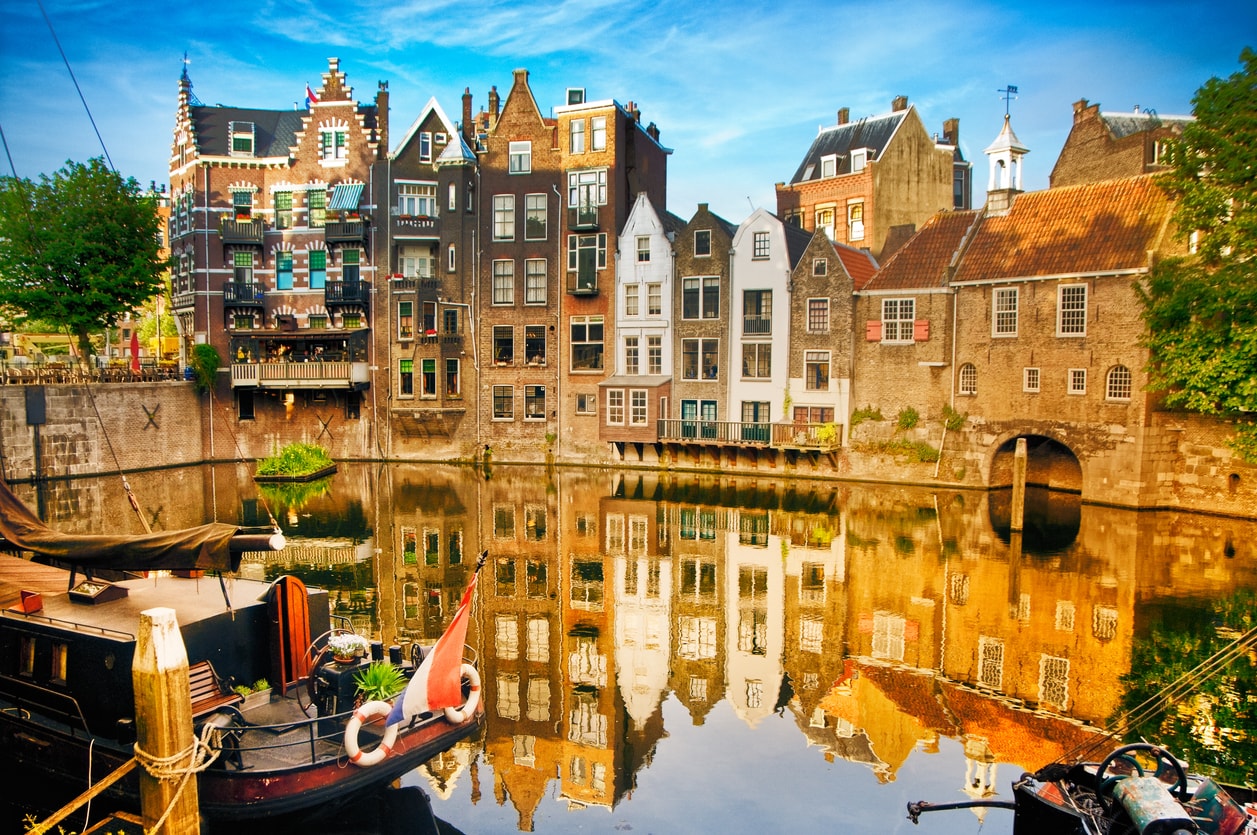 Rotterdam offers a variety of accommodation options for its visitors ranging from international backpacker hostels to luxury hotels. 
Most of the hotels are scattered around north the city center in Rotterdam. The hotels around Westzeedijk and Wilhelminaplein have the great sceneries of Erasmusbrug with affordable prices. 
If you want to enjoy the city to its fullest, it is recommended for you to stay in hotels Witte de Withstraat since the street is swarming with cafes, bars and great restaurants.
What to Eat in Rotterdam?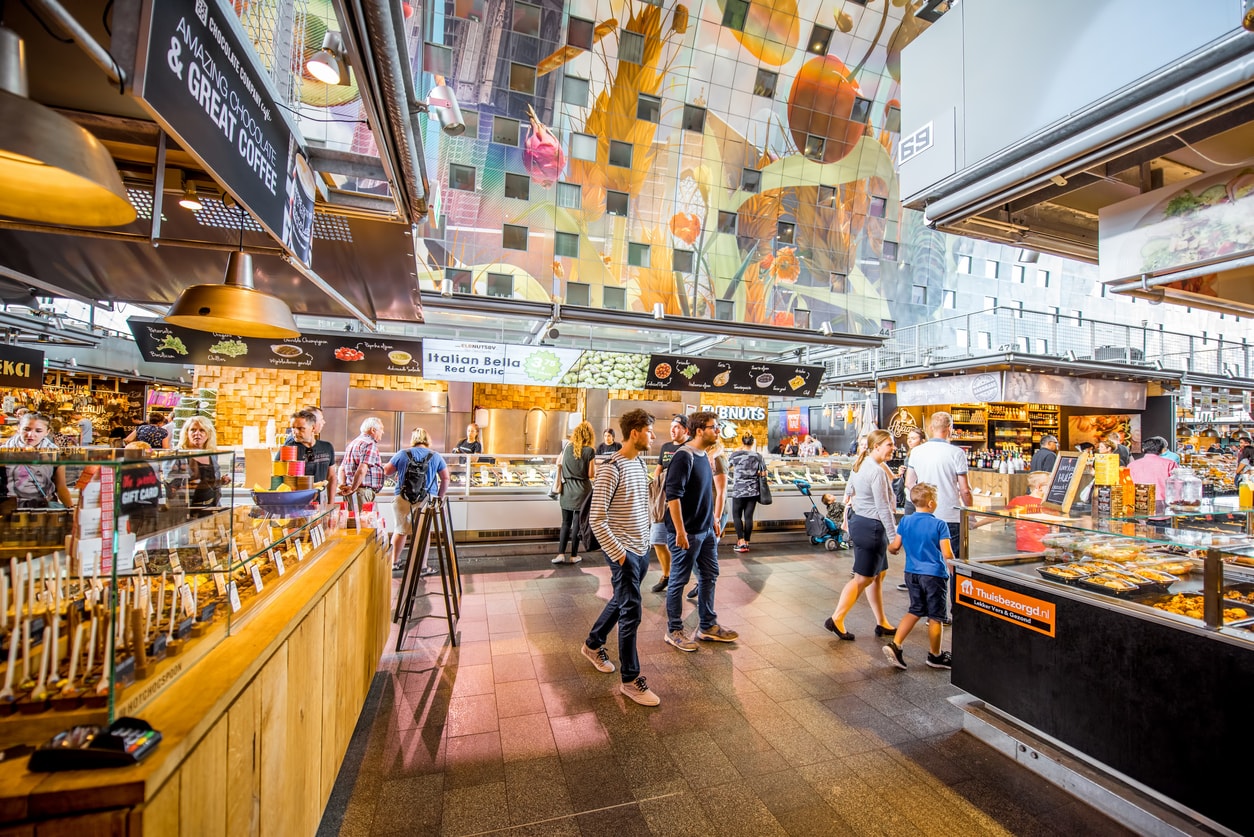 Rotterdam is a great city for culinary enthusiastic visitors. Its cuisine is famous with seafood, beef and snacks. There are also many top-notch restaurants that offer delicious traditional dishes as well as globally known dishes.
Traditional Dutch Recipes: De Ballentent, Bierhandel De Pijp

Seafood: Restaurant De Hef, FG Food Labs, Kaat Mossel

Chinese Cuisine: Restaurant Chung, Asian Glories, Sansan

Italian Cuisine: Panzero' Apulian StrEat Food, Giuliano, SUGO Pizza – Aert van Nesstraat
Shopping in Rotterdam: Best Souvenirs to Buy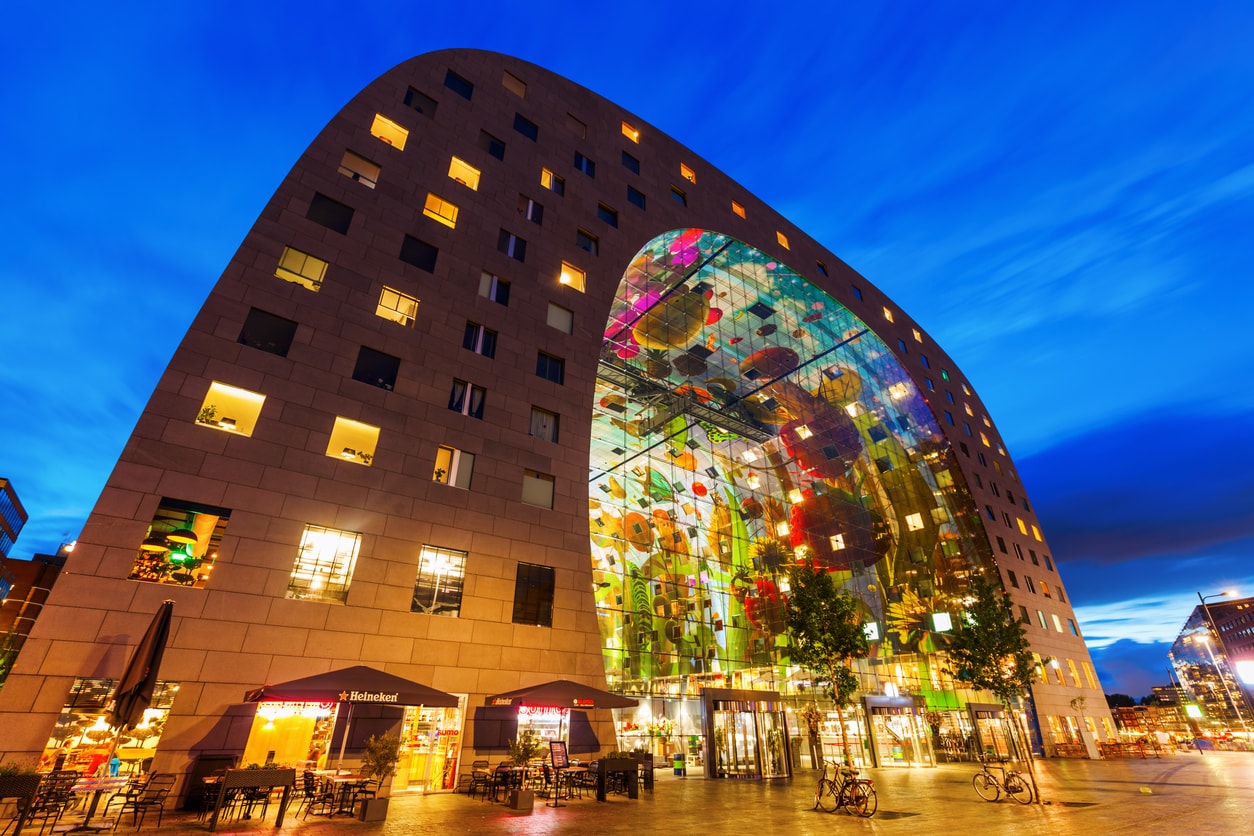 Rotterdam is a shopping heaven with countless alternatives. Plaza Rotterdam is the largest shopping center in the Netherlands with more than 140 stores and located next to Rotterdam main train station. The Van Oldenbarneveltstraat has many boutique design shops, workshops, galleries, and brands that deliver a unique open-air shopping experience. Nieuwe Binnenweg street has many vintage shops.
In Rotterdam, you can also find markets in various parts of the city except for Mondays. "Blaak Markt", Europe's largest street market with more than 400 stalls, is one of these markets. You can buy Dutch sweets, ceramics and candles in the "Blaak Markt". 
Nightlife in Rotterdam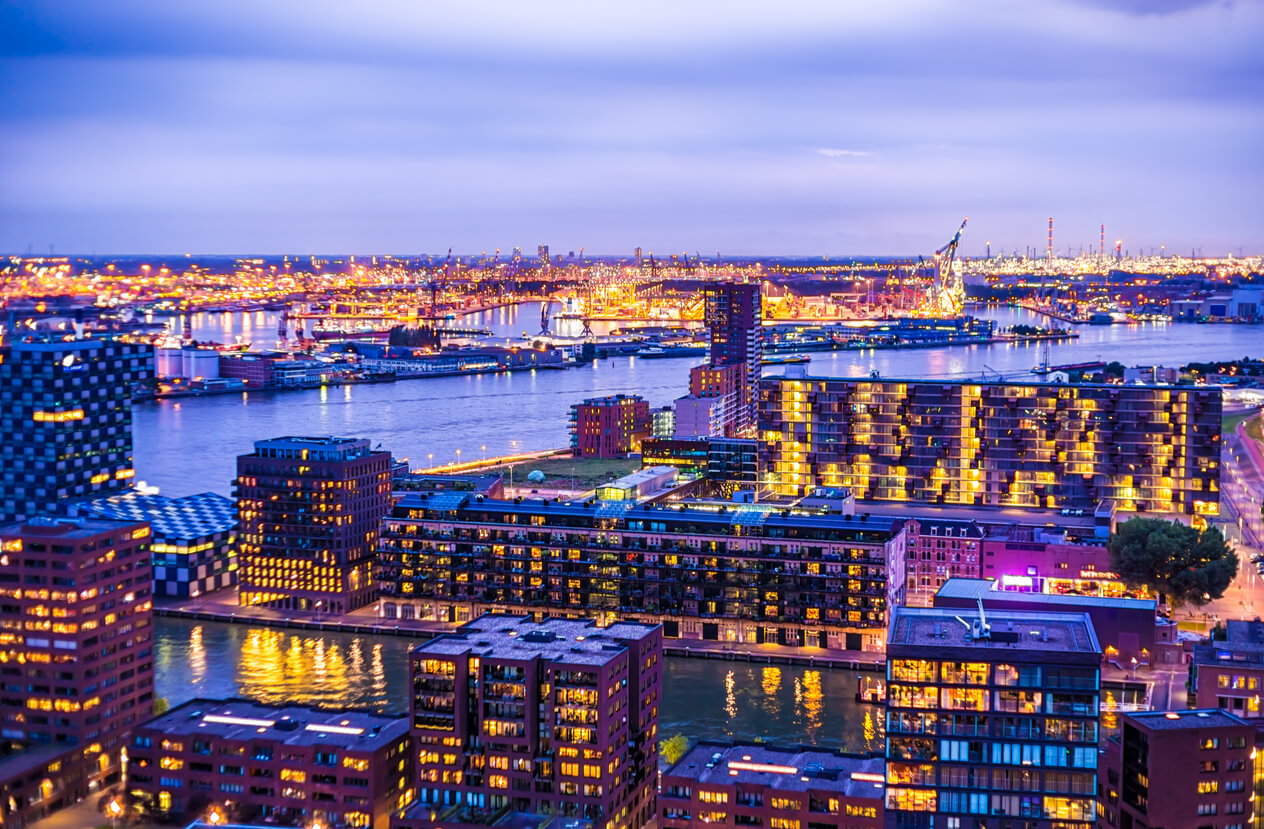 Rotterdam offers a wide range of nightlife options to its visitors. There are many live music venues, pubs, dance clubs, and rock bars. Town Hall Square (Stadhuis) has many live music venues around it. Get Back and Coconut is the most popular pubs of the city with many visitors. Villa Thalia and Club Bed nightclubs are open at night and host the best DJs in the city.
Things You Should Know Before Visiting Rotterdam
To encourage biking, public transportation is more expensive in the Netherlands in comparison to other European cities. 

It is more easy and fun to discover Rotterdam with bicycles. They are available for a small free in almost any part of the town.

There are many currency exchange vendors and ATMs around the city.
Essential Numbers to Know
Country Code: +31
City Code: 10
Rotterdam The Hague Airport: +31 10 446 3444
Emergency: 112