Bucharest is the capital of Romania and its largest city with a population of more than 2 million. The city is one of the main attraction points of Southern Europe in terms of culture, entertainment, commerce and tourism. Its location promises a good mixture of various cultures. The city is located 80 kilometers north of Bulgaria, and also neighbors to both Serbia and Ukraine.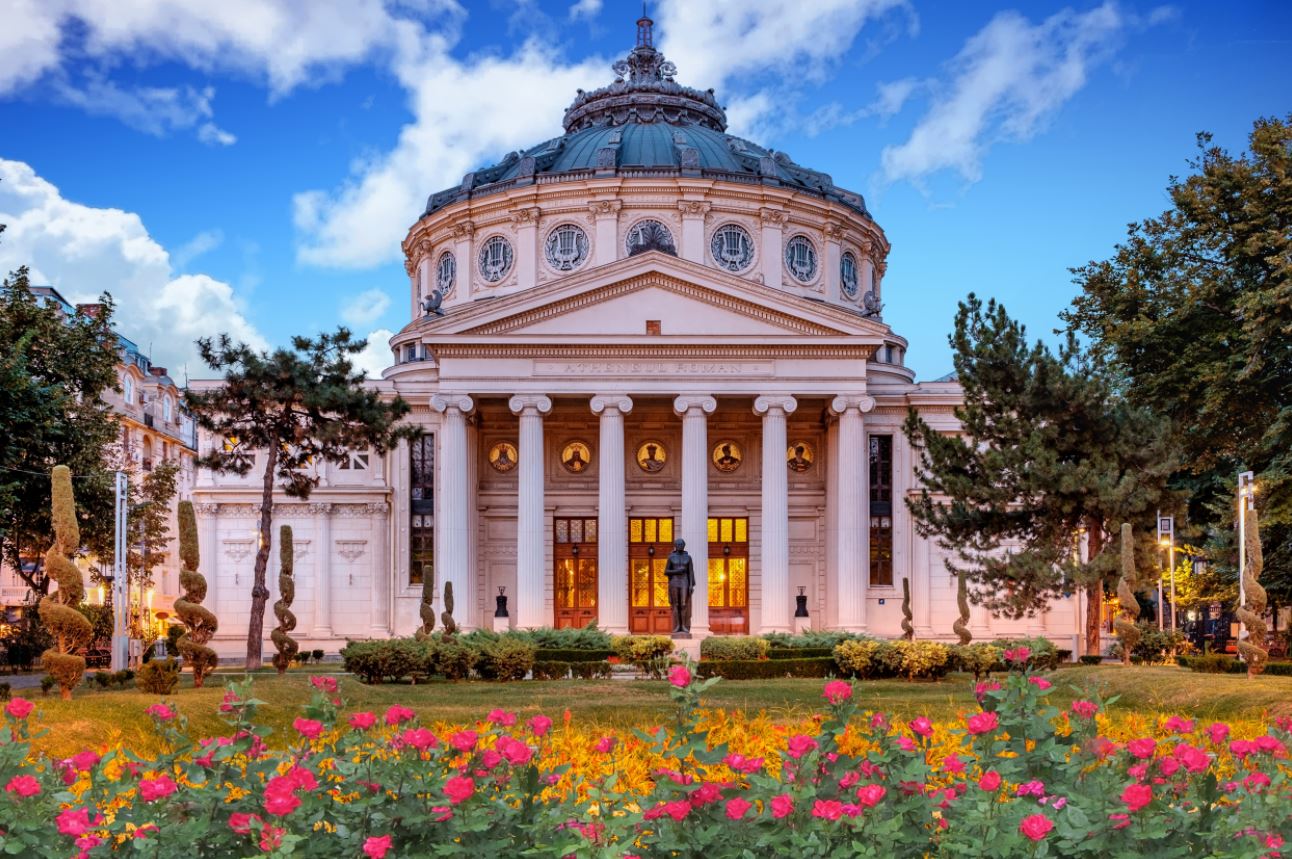 Bucharest always functioned as the heart of the region even before the establishment of modern Romania. So the city has been shaped by many influential rulers ranging from the Ottoman Empire to USSR and they all left something for you to enjoy culturally and architecturally. You can visit a contemporary art museum right next to an age-old orthodox church or prepare for the night of your life with a stomach full of delicious "ciorbă de burtă".
The city promises exciting sights for its visitors. You should get ready for an adventure of a lifetime in the pearl of Eastern Europe. 
General Information
| | |
| --- | --- |
| Country: | Romania |
| Region: | Southeastern Europe |
| Area: | 228 km2 |
| Language: | Rumanian |
| Average temperature: | 12 °C |
| Climate: | Humid continental climate |
| Vegetation: | steppe |
| The difference between GMT: | UTC+3 |
| Telephone Code: | +40 |
| Currency: | Rumen Leu |
| Socket Type: | Type C |

How to Get to Bucharest?
Bucharest is the most popular destination in Romania and welcomes many visitors all around the world. Pegasus Airlines offers direct flights from İstanbul to Bucharest. The flight lasts approximately 1 hour 10 minutes. You can check Istanbul to Bucharest flight tickets from Pegasus Airlines from here.
Transportation from Henri Coandă International Airport to City Center
Henri Coandă International Airport is the most used airport in Bucharest and located 16 kilometers north of the city center. The airport is also known as the Otopeni Airport. You can use the train, the bus or the taxi service at the airport to get to the city center.
Express 783 is the bus line that connects the airport to the city center while making stops in significant tourism destinations such as Piata Romană, Piata Universitătii, Piata Victoriei. The bus is located in front of the Arrivals and Departures Terminal. It is available 24/7 with roughly every 20 minutes and costs 3,5 lei for one trip. At night, the bus leaves every 40 minutes.
The train is another option for you. You can get the ticket that includes 2 kilometers ride with the shuttle bus to the train station and also the train fare. The service is available every hour between 5.15 am and 8.20 pm. It is strongly recommended for you to ask for the train schedule from the CFR ticket counter beforehand. 
There are many taxis that offer fixed prices for visitors to the main attractions of Bucharest. There is also a newly implemented ticketing system in the airport to prevent fraud cases. You can also enjoy Pegasus car rental service with ease in Henri Coandă International Airport.  
Public Transport in Bucharest
Bucharest one of the most developed cities in Eastern Europe regarding public transportation. You can get anywhere in the city by using buses, trolleybuses and trams. You need to have an STB card to use public transport. Its counter is open 24/7 in Otopeni Airport. Public transportation company of Bucharest also offers a detailed English version of all its services online.
Best Time to Visit Bucharest
The city has a humid continental climate. Summers are humid and hot, while winters are mostly windy and snowy so it can get very cold. The average air temperature in summer is 23 °C. The coldest month is January and the warmest is July. Its suggested to visit Bucharest during early Autumn or early Spring for best weather. Bucharest has a lot to offer and it is recommended for you to stay 3 or 4 days to enjoy it to the most. 
Festivals in Bucharest
Bucharest is the rising star of the art scene in Europe with numerous concerts, film festivals and exhibitions this year. There are many new venues in the city and the number of art enthusiasts just keeps on growing. 
Bucharest International Jazz Competition (11-18 May)

East European Comic Con (24-26 May)

Bucharest Art Film Festival (June-July)
Places to Visit in Bucharest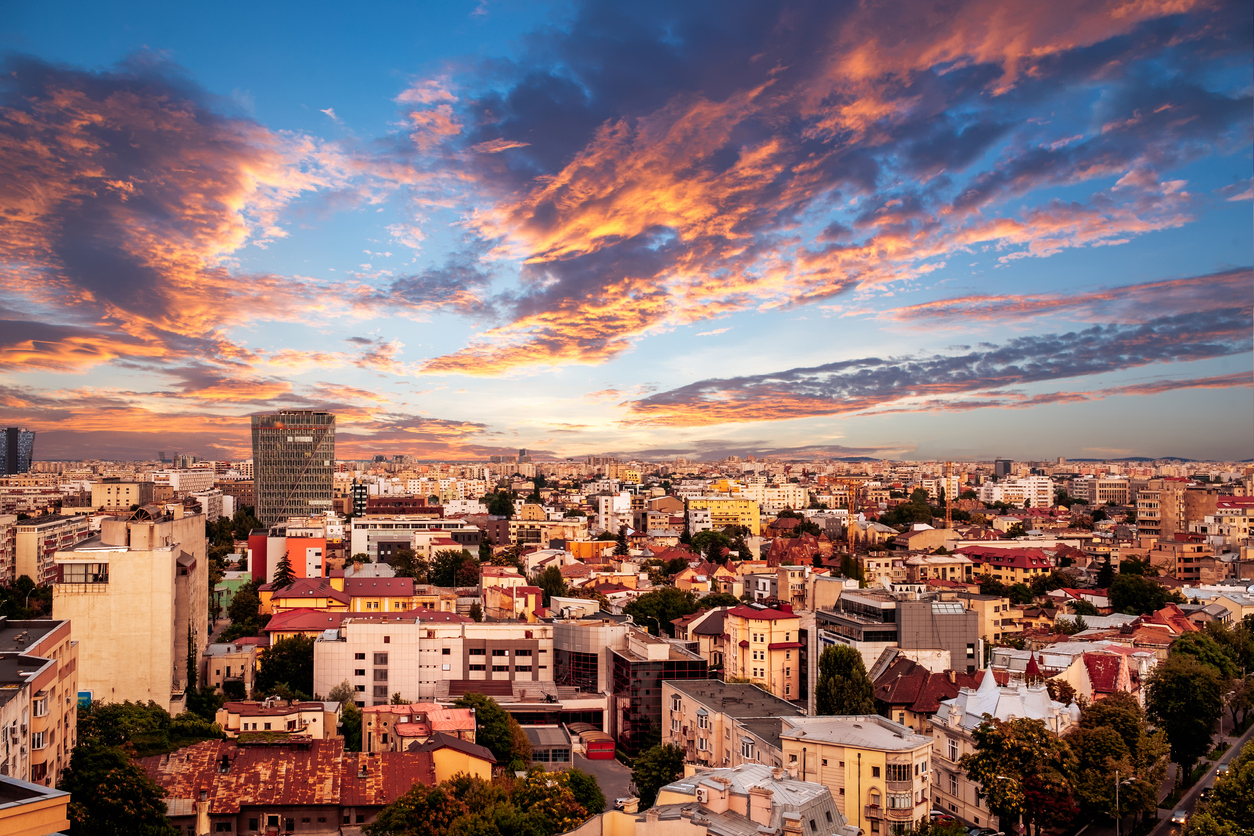 Bucharest offers a great mixture of historical destinations and modern attractions. There are many spectacular landmarks for visitors all around the world. Surely, Bucharest has something engaging for everyone, from a hitchhiker to a luxury traveler.
Palatul Parlamentului (Palace of Parliament)
The iconic symbol of Bucharest is The Palace of Parliament. It is a huge palace that was built in communist rule and is the largest parliament building in the world. There are public tours every 30 minutes. The palace is located in the center of Bucharest and is hard to miss. 
Old Town
Old Town is filled with buildings from the 17th century and offers many sights for its visitors. You can walk into museums, traditional cafes and stores during the day, and at night, Old Town transforms into a huge party neighborhood.
National Museum of Contemporary Art
The museum is located in the Palace of Parliament and is the main center of art in Romania. National Museum of Contemporary Art always has something intriguing for its visitors. There is also a beautiful terrace in the museum where you can enjoy the spectacular view of the city.
Arcul de Triumf (Triumphal Arch)
Arcul de Triumf in Bucharest symbolizes the independence of Romania in 1918. The arch was built with wood in 1922 and rebuilt again with granite in 1936. It is located near the Lacul Herastrau and shines with its stunning architecture.
Ateneul Roman
Ateneul Roman is one of the lovely examples of modern Romanian architecture. It was built in the beginning of the 20th century with public funding. The place serves as a concert hall. 
Where to Stay in Bucharest?
In Bucharest, there are many accommodation options varying from luxury hotels to backpacker hostels. If you are visiting for business-related matters and looking to relax in your free time, it would be best to stay in Primăverii neighborhood. Primăverii district is the greenest area and has the most relaxing atmosphere in Bucharest. Also, it is the closest district to the airport. 
If you are visiting for sightseeing and want to have the full Bucharest experience, the Old Town neighborhood is the best option. Old Town holds the history of the city and has countless attractions. In Old Town, you can also find great local pubs, modern restaurants and shops.
What to Eat in Bucharest?
Bucharest's culturally mixed environment can be observed through its one of a kind cuisine. Turkish and Russian influences are also visible. Although the soups of the Bucharest are well-known throughout the world, meat is the most dominant factor of Bucharest kitchen and is the ingredient of almost every meal. make sure to try these food while you're there:
Mititei: Casa Doina

Ciorbă de burtă: La Mama

Divan: Papanasi, Carnati
Shopping in Bucharest: The Best Souvenirs to Buy
Bucharest is the commercial center of Romania and has many shopping venues throughout the city. Lipscani district is way to go to find international shops as well as many local ones. If you are looking for traditional souvenirs such as folk crafts or pottery, Village Museum offers the most original ones. 
Nightlife in Bucharest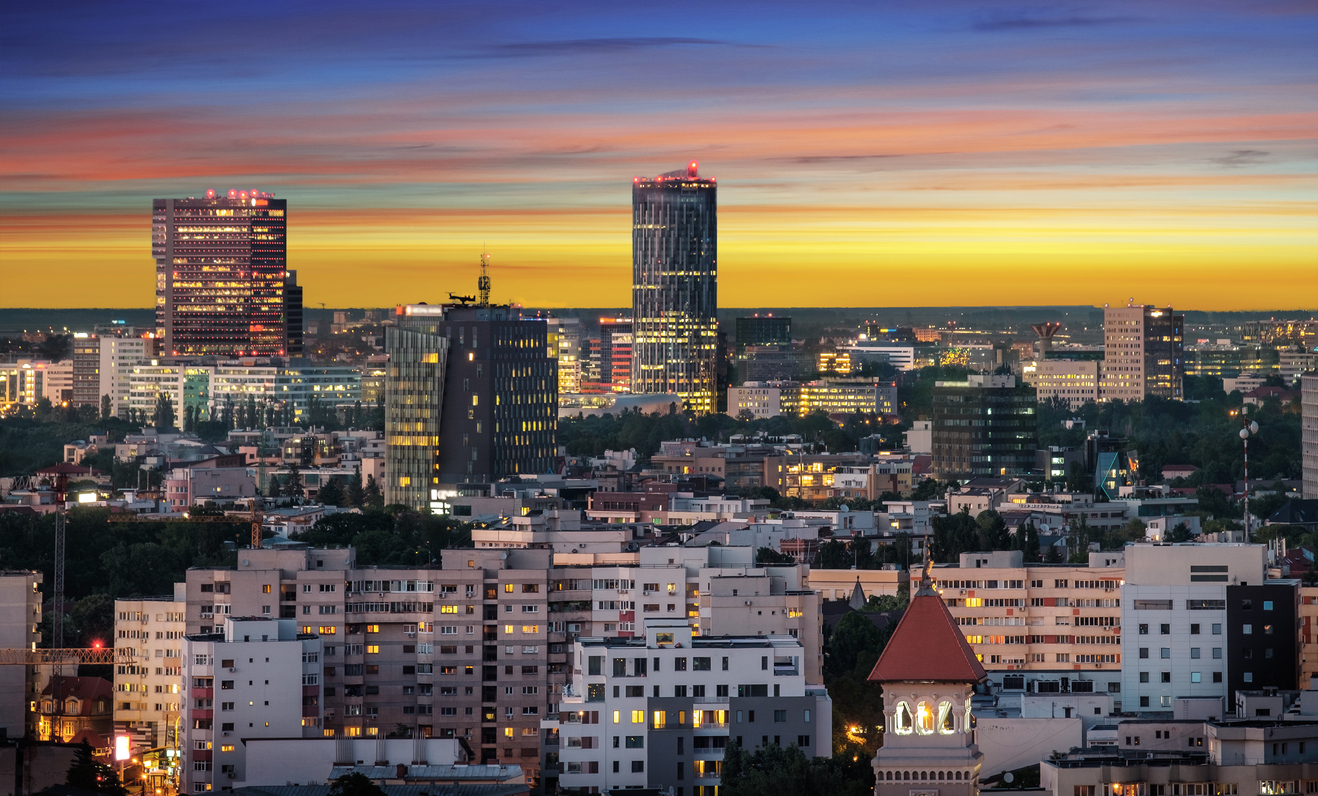 Residents of Bucharest are fond of good music. There are countless concerts in Bucharest throughout the year and surely this love for music established a dynamic and diverse nightlife. If you are looking to dance the night away, the city is swarming with young people who created a lively dancing scene in Bucharest. "Player" and "Boat of Angels" are the two prominent party venues in the city. You can also sit back and listen to local bands covering all-time favorites in "Bordellos" in an old Romanian atmosphere. 
Things to Know Before Visiting Bucharest
It is customary to leave a 10% tip in the restaurants.

It is always good to ask the estimated fare for taxis before getting in. Also, there is no night tariff.

You should always be cautious about pickpocketing in public transport. 

It is not recommended to drink tap water in Bucharest.
Essential Numbers
Country Code: +40
City Code: 21 
Henri Coandă International Airport: +40 21 204 1000
Emergency Number: 112