Türkiye's gateway to the East and the first city to meet the sun in the country, Iğdır is among the routes you must see with its structures reflecting its deep-rooted history, valuable museums, mosques, caravanserais and unique nature. The city, which has hosted many civilizations since ancient times, invites its guests to a mystical journey with its architecture, historical and cultural richness. Dazzling with the splendor of Mount Ağrı/Ararat, the highest point of Türkiye, Iğdır also promises its visitors an unforgettable holiday experience with its rich culinary culture.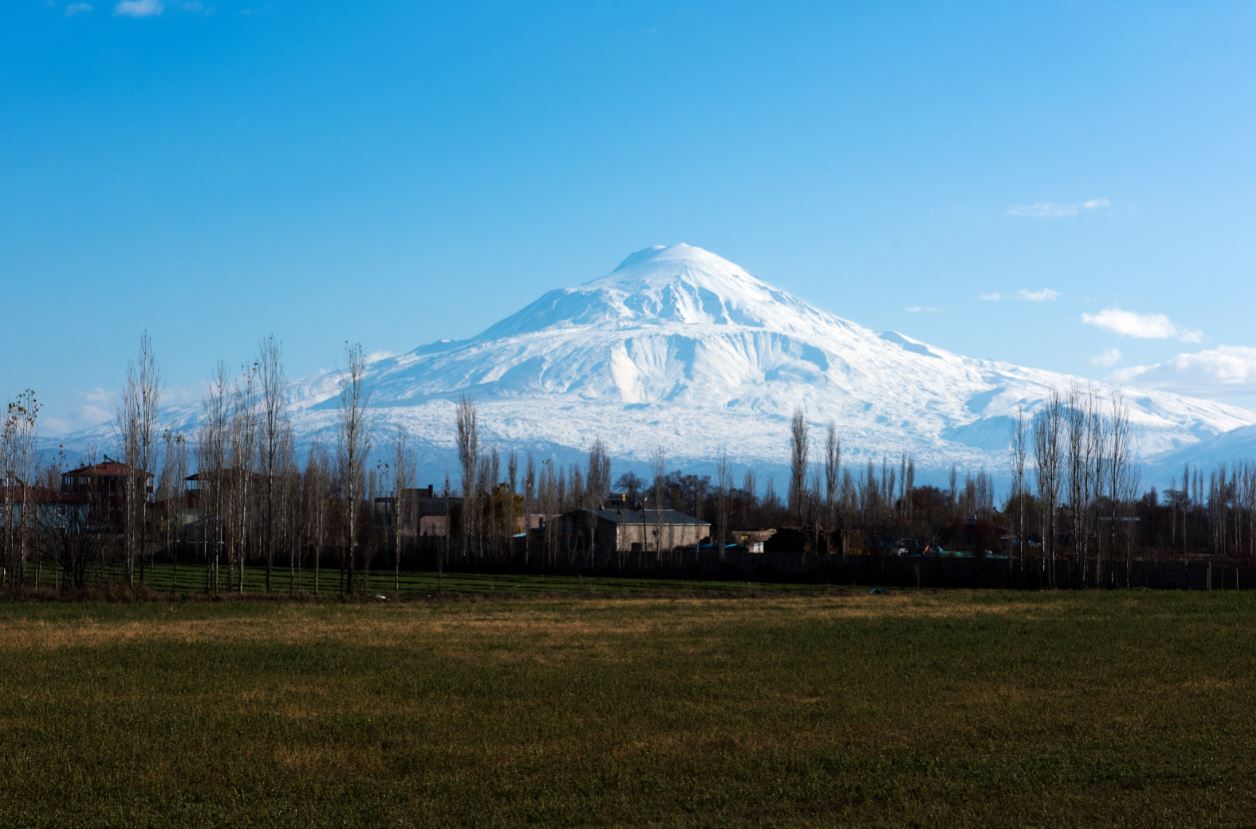 Located in the Eastern Anatolia region, Iğdır shares its borders with Kars in the northwest and west, Ağrı in the south, Iran and Nakhichevan Autonomous Republic in the east and southeast, and Armenia and the Aras River in the north and northeast. The city, which has three districts, each of which is home to different natural and historical beauties, awaits discovery lovers.
General Information About Iğdır
| | |
| --- | --- |
| Country: | |
| Region: | Northeastern Türkiye |
| Area: | 1.479 km² |
| Language: | Turkish |
| Average Temperature: | 11, 6 °C |
| Climate: | Continental Climate |
| Vegetation: | Steppe |
| The difference between GMT: | GMT+3 |
| Telephone Code: | +476 |
| Currency: | Turkish Lira |
| Socket Type: | Type C / F |
How to Get to Iğdır?
You can get comfortable transportation by air to Iğdır, one of the travel routes that attract attention with its rich cultural heritage and unique natural beauties. Pegasus Airlines offers direct flights to Iğdır from İstanbul. Two-way round-trip direct flights are operated from Istanbul Sabiha Gökçen Airport (SAW) to Iğdır with Pegasus Airlines. Flight time from Istanbul to Iğdır is 2 hours and 25 minutes. Also you can have indirect flight tickets if you are planning to travel Iğdır, from many destinations in the world with flights to Türkiye and you can reach Istanbul Sabiha Gökçen Airport and from there you can have a direct flight to Iğdır.
You can review Iğdır flights from the Pegasus Airlines page and get your cheap Iğdır plane ticket with Pegasus advantages depending on the dates you choose.
Transportation from Şehit Bülent Aydın Airport to City Center
Şehit Bülent Aydın Airport, which is the only airport of Iğdır, is approximately 18 km from the city center. In order to get to the city center from the airport, you can prefer shuttle buses or minibuses arranged according to flight schedules. It takes an average of 30 minutes to reach Iğdır city center. You can also choose taxis for a faster and easier transportation to the city center.
If you want to spend your trip in Iğdır more comfortably and freely, you can rent the vehicle you want in advance according to your travel date with the car rental option and pick up your vehicle at the airport.
Public Transport in Iğdır
Transportation in Iğdır is provided by municipal buses, minibuses and taxis. You can travel economically and comfortably to every point of the city by municipal buses. You can also explore different districts of the city with minibuses operating until 23:00 at night. If you are checking for an easier and more comfortable mode of transportation, you can choose taxis. Besides, you can visit many points in the city center on foot, so you can witness the historical atmosphere of the city.
Best Time to Visit Iğdır
Having a continental climate, In Iğdır the summer is hot and dry, and the winter is cold, humid. So the best time to visit Iğdır is in the spring and summer months, when you can witness the lush nature of the city and participate in the city's festivals. You can plan a trip of 3 to 4 days to visit Iğdır to the full and explore all aspects.
Festivals in Iğdır
Newroz Feast
Iğdır Nakhichevan Culture and Solidarity Festival
Iğdır Apricot Festival
Iğdır Ağrı Mountain Korhan Plateau Festivals
Places to Visit in Iğdır
Having hosted many civilizations since ancient times, Iğdır is among the ideal sightseeing routes, especially for those looking for culture and nature tourism. Admiring itself with its historical structures, mosques, caravanserais and monuments bearing traces of the past, the city invites you to a completely different travel experience with its natural beauty and mystical air.
Monument Museum of Martyr Turks
The monument built in the name of the martyred Turks killed by Armenians is the highest monument in Türkiye. The monument symbolizes the Armenian attacks in the region, from 1915 to 1920. The museum is located under the monument, which is located in a green area.
Koçbaşı Tombs
Kocbaşı tombs from Karakoyunlu are located in Melekli Village of Iğdır. Each of the tombs has a different workmanship and offers an atmosphere where you can experience the historical past.
Tuzluca Salt Caves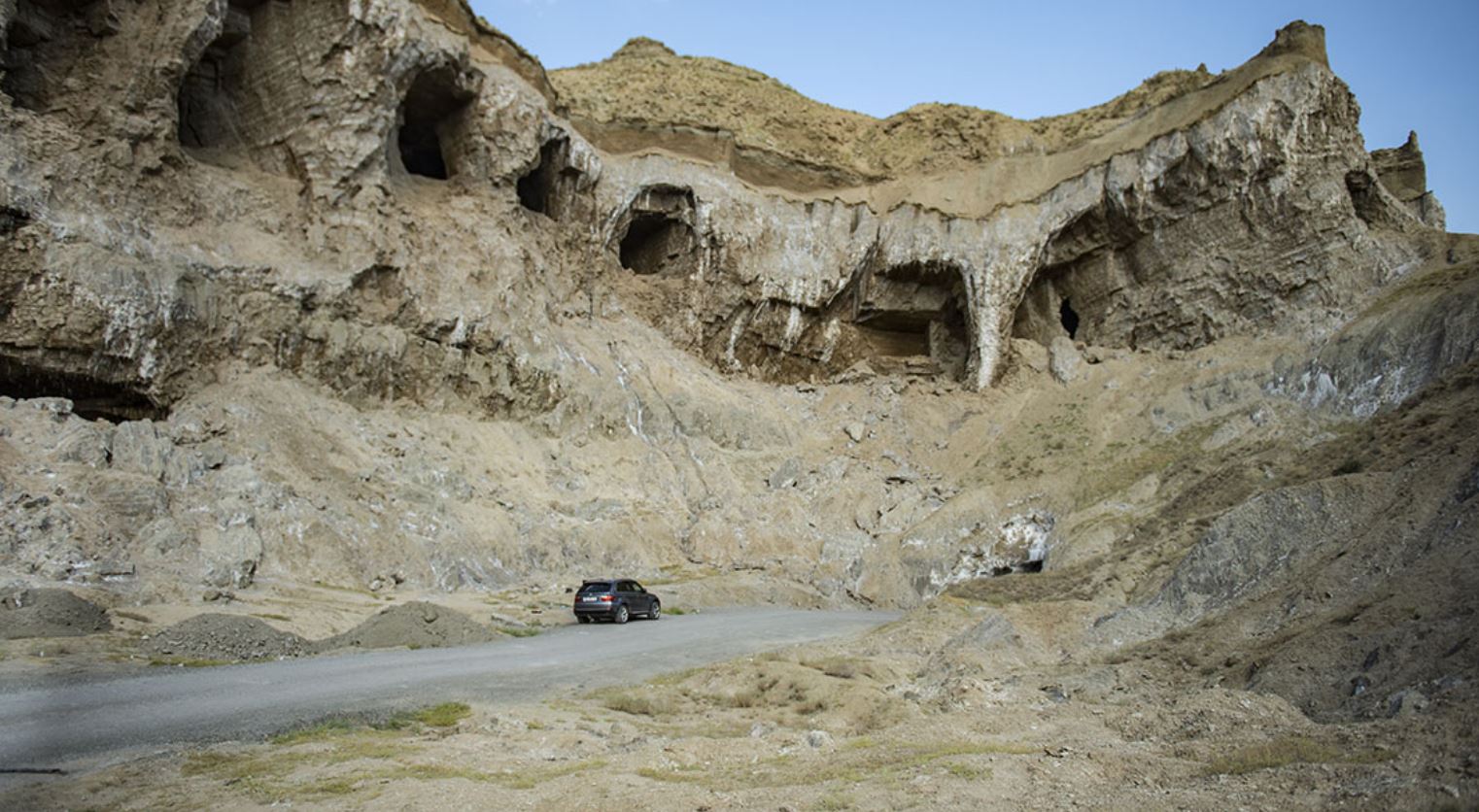 Salt caves in Tuzluca have the capacity to meet the needs of Türkiye's 100 years of salt. Thanks to the air, It is believed that the tunnels in the caves may be good for some respiratory problems so the caves are visited by many visitors.
Meteor Pit
Formed as a result of a meteorite fall in 1892, The Meteor pit is the second largest pit in the world. The pit in Korhan Plateau attracts attention with its natural scenery and richness of flowers.
Harmandöven Caravansary
Harmandöven Caravansary, one of the special works created with stone embroidery in the 12th century as a building from the Seljuk Period, has very rich ornaments and motifs. Restored again in 2008, the caravansary was reopened to visitors.
Rainbow Hills of Tuzluca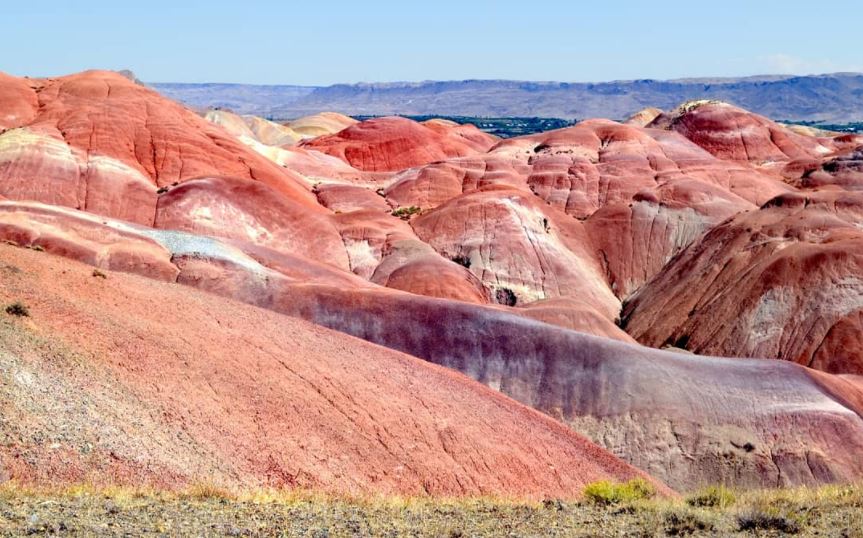 Rainbow Hills, one of the natural beauties of Iğdır, fascinates those who go with its eye-catching beauty that resembles a colorful rainbow. Composed of volcanic rocks and located on an area of 20 kilometers, these hills are one of the ideal places for those who want to witness a magnificent view and those who enjoy nature sports.
Where to Stay in Iğdır?
Offering many accommodation options to its visitors, you can evaluate different alternatives in Iğdır, from luxury hotels to boutique hotels and hostels according to your budget and needs. Generally, you can stay in comfortable rooms by preferring hotels located in the city center, and you can walk to many parts of the city the next day. Hotel Dedemin, Hotel Star Royal, Hotel Azer and Hotel Gold Yıldırım are among the most famous hotels you can choose for luxury accommodation. Also, you can experience a peaceful stay in rooms offering a mystical ambience by choosing boutique and apart hotels that reflect the historical texture and architecture of the city.
You can book your hotel reservation through Pegasus Airlines to find the hotel you want to stay at the most affordable prices.
What to Eat in Iğdır?
Having a rich culinary culture, Iğdır offers the opportunity to taste the most special flavors of the Eastern cuisine. The city, which stands out especially with its meat dishes, also promises flavors that will stay on your plate with local soups, vegetable dishes and desserts. Standing out with their unique flavors, otağı soup, katık aşı, bozbaş, kelecoş, hörre, helise, perzana, taş meatballs, cızdık, kuymak and kavut are the tastes that you should definitely try in Iğdır. Omaç halva and eggplant jam are very famous in Iğdır.
Here are the places where you can try the local flavors of Iğdir:
İranlılar Saray Lokantası
Şelale Şark Sofrası
Mithatpaşa Kebap Sarayı
Iğdır Mangal Evi
Cennet Alabalık Tesisleri
Shopping in Iğdır: The Best Souvenirs to Buy
Salt lamps are one of the most popular gift choices in Iğdır. In addition, by visiting the district markets, you can find many local delicacies such as nabat sugar, sarıkök, and Iğdır apricot, the most famous fruit of the region.
In Iğdır, which is highly developed in terms of handcrafts, there are many stores where you can buy beautiful carpets and rugs made of wool or cotton. You can also buy handmade wool socks with an eye-catching look with different animal and plant motifs.
You can do your shopping in Iğdır from the leading stores of the city such as Pazaristanbul, Zehra AVM, Markova Iğdır and Russian Market. You can buy many local souvenirs that will remind you of your trip to Iğdır from stores such as Ebrar Gift and Kirvem Antik.
Nightlife in Iğdır
Nightlife in Iğdır is generally experienced in the bars and restaurants at the hotels in the city center. In the evenings, you can have a pleasant time with live music programs and entertainment organized on certain days. Besides, cafes and folk bars of different concepts in the city are among the entertainment alternatives where you can listen to Anatolian melodies.
Things to Know Before Visiting Iğdır
Although Iğdır has a milder climate compared to other Eastern provinces, it can be quite cold during the winter months. So if you plan to visit Iğdır in the winter months, do not forget to take heavy clothes with you.
Essential Phone Numbers to Know
City Code: +476
Iğdır Şehit Bülent Aydın Airport: (0476) 278 60 00
Emergency: 112