A cold yet noble city with a long history, Moscow is the capital city of Russia. With its population of 13.2 million, Moscow is the major city of culture, science and economy in Russia. The location of this noble city is near Moskva River and there are more forests within the city's limits than any capital in the world. Over 40 percent of the city is covered with greenery. This megacity is the residence of the Government of Russia as well. 
According to the historians, the city's name might be coming from the name of Moskva River. But there have been other theories which point out that the city was named by its first inhabitants, Muroma people. Throughout history, the capital city of Russia has been referred to as The Third Rome, Whitestone One, the First Throne and Forty Soroks. Even the epithets of the city are quite interesting and they invite you to explore this great place.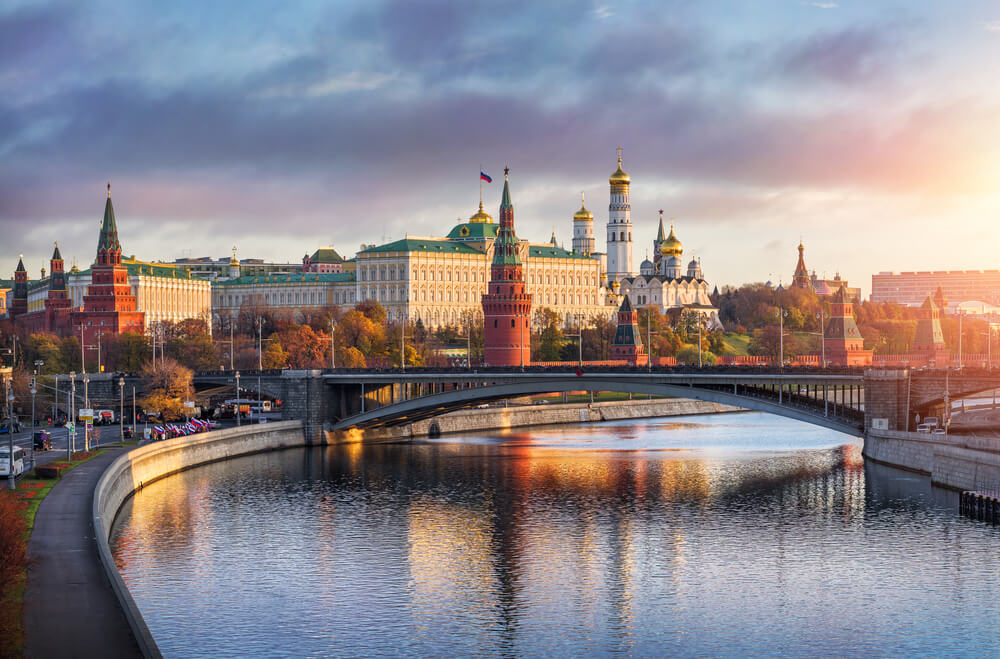 General Information About Moscow
| | |
| --- | --- |
| Country: | Russia |
| Region: | Moscow Oblast |
| Area: | 2.511 km2 |
| Language: | Russian |
| Average temperature: | 8 °C |
| Climate: | Continental Climate |
| Vegetation: | Mixed Forest (Taiga) |
| The difference between GMT: | GMT +3 |
| Telephone Code: | + |
| Currency: | RUB |
| Socket Type: | Type C |

How to Get to Moscow?
Moscow has three international airports, Sheremetyevo, Domodedovo and Vnukovo Airports. The distance between Vnukovo and the city center is quite close, yet all of the airports are quite accessible and efficient. There are domestic and international flight traffic to Moscow from around the world. For further information, you can check the Moscow flight ticket page. It is possible to visit the city by train or by bus, depending on the place of your departure and provided that you have the right paperwork.
You can buy your İstanbul to Moscow flight tickets by clicking here.
Transportation from Moscow Airports to City Center
The easiest way to get to Moscow Vnukovo Airport is by taxi or private transfer. Taxis are readily available at the airport's arrivals area, and the journey to the city centre takes about 40-60 minutes, depending on traffic. Alternatively, you can use the Aeroexpress train, which runs between the airport and the Kievskaya metro station in the city centre. It takes approximately 35 minutes and costs around 400 rubles. There are also several bus routes connecting the airport to various parts of Moscow, including the 611 and 611c buses.
Public Transport in Moscow 
Even though the traffic in the city is heavy, the transportation network in Moscow is quite efficient. Moscow Metro is the ideal method to get around in the city. They work from 5.30 am to 1 am. You can use the Moscow Metro with multi-journey cards to pay less.
The attractions and important spots of the city are accessible and can be reached by bus, metro and of course taxis. The average cost of a bus ticket is 24 rubles. The tickets can be bought on board. 
When it comes to taxi fares, the prices vary for different companies. You can bargain with the drivers but if you are careful on your budget, choosing Metro would be a better idea.
Best Time to Visit Moscow
The best time to Visit Moscow is during the months of April or May. As the weather is very cold in winter, tourists prefer to visit the city during the summer season. And the results of that are increased prices and an expensive trip. The other reason to visit Moscow in April or May might be the festivals. Victory Day is the 9th of May and Labor Day is the 1st of May. Two to three days would be just fine to explore Moscow.  
Festivals in Moscow
Russian Orthodox Christmas (January)

International Festival of Snow and Ice Sculpture (January)

Maslenitsa Festival (February)

Easter

(March/April)

Moscow International Film Festival
Places to Visit in Moscow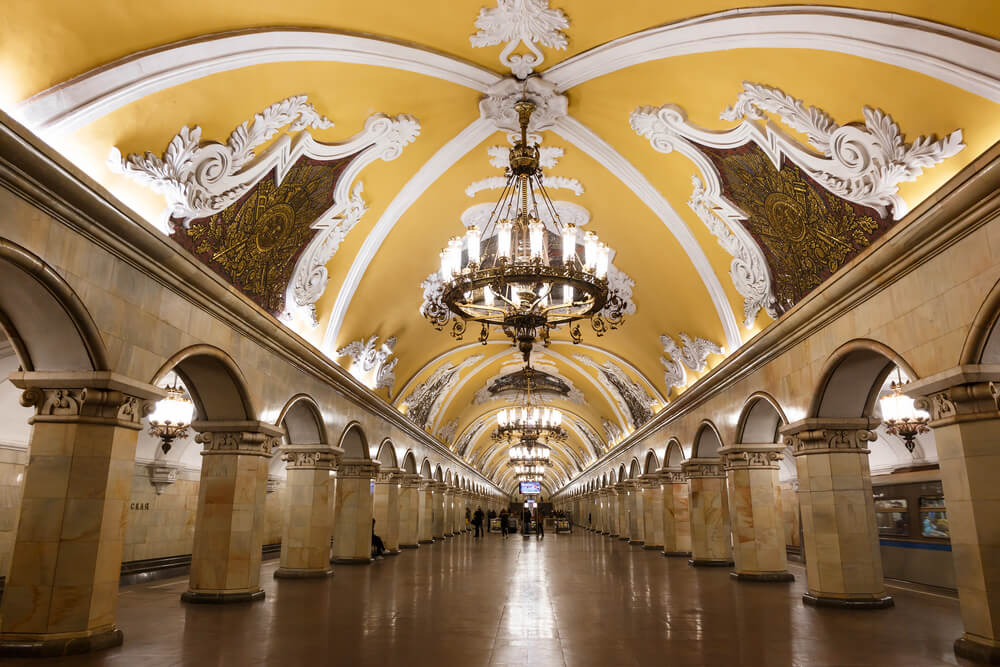 Moscow is a culture capital with beautiful architecture and  historical landmarks. Here is a list of all the places you must see while visiting.  
Red Square
The heart of not only Moscow but also Russia; Red Square is the major spot for a great deal of historical, ideological and symbolic elements. Visiting Red Square is a must for every tourist as it is a UNESCO World Heritage Site. There are several theories about its name. But the most famous one is that bloodshed is the reason for the square's name.  The history of Red Square is longer than in some cities in the world. And the square is embellished with the Kremlin and Saint Basil's Cathedral.  
Saint Basil's Cathedral
With its colorful and unusual architecture, Saint Basil's Cathedral has been the most iconic symbol of Moscow and even Russia. Built in the 16th century, the Cathedral faced the threat of being destroyed many times, but today it still stands with glory and invites visitors all around the world.  Except for Tuesdays, the Cathedral can be visited any day.  
Lenin's Mausoleum
Lenin's last wish was to be buried next to his mother. But his body was mummified and laid to rest in Red Square. The mausoleum's architecture is quite symbolic as the red color of the walls represents socialism and black Labrador was used as well, to imply the lament for Lenin.  
Gorky Park
Maxim Gorky's Central Park of Culture and Leisure is a great place to restore your belief in utopias. As it was built with the same ideology, Gorky Park is the best place to hang around in nature. It contains small shops, sports areas, and a great atmosphere.  
Bolshoi Theatre
Bolshoi Theatre proves that Russian art is at its best.  It is possible to watch great plays, ballet productions and operas in the theatre. There are not only classics. The opera has become a place for new and contemporary works of art as well. You might consider making a reservation before you go as it is always crowded and finding a place might be hard.  
Where to Stay in Moscow?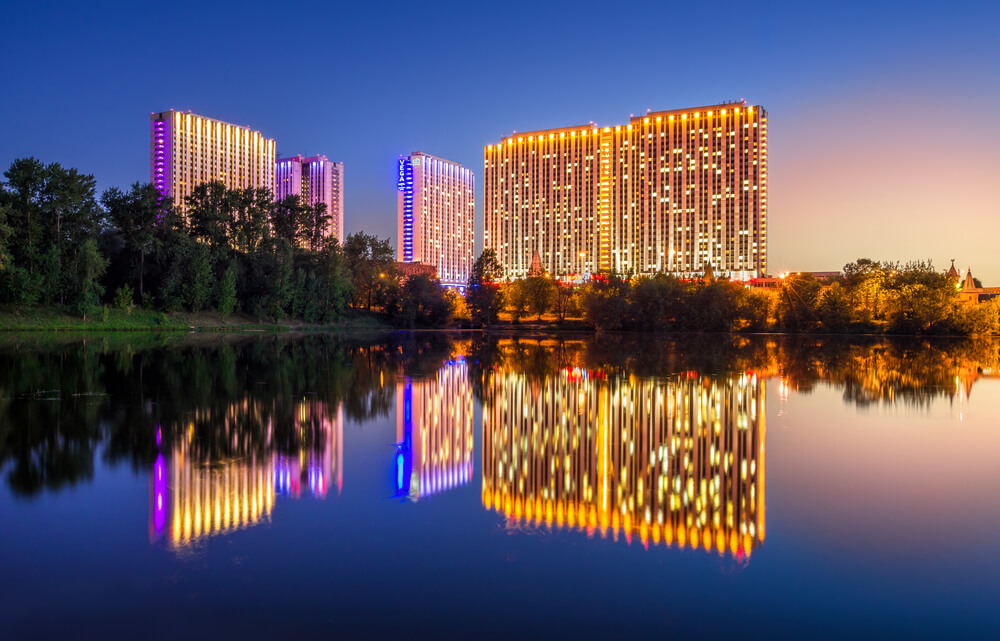 It is a great idea to make a reservation for the hotel that you are planning to stay, as the hotel prices are expensive when they are compared to other Russian cities.  Old Town, Tagansky, Tverskoy, and Khamovniki are great regions and usually preferred by the tourists. 
What to Eat in Moscow?
If you are planning to have a great vacation in Moscow, you must experience Russian cuisine.  Here are some of the most visited and popular places that serve the best food: Cafe Pushkin, Restaurant Russkie Sezony, Dolkabar, Bison Steak House. Do not forget to taste Russian caviar and famous Zakuski. If you are fond of drinks, Moscow might be a paradise for you.
Jumbo shrimp is the most famous street food in Moscow. It is possible to find a shrimp seller in any street. The seafood covers a great part in Russian cuisine.          
Shopping in Moscow: The Best Souvenirs to Buy 
The most popular mall in Moscow is Gum and it is located near Red Square. It is a historical building which contains hundreds of shops with unique items. 
Arbat Street is a popular attraction of the city and a major spot for shopping as well. It is quite possible to buy great items while having a walk between wonderful shops.
But if you are careful on your budget, visiting Izmaylovo Street is a must, since the prices are relatively low and there are various types of souvenirs there. There are second-hand items as well. A great place to shop and explore.
And lastly, Matryoshka is a great souvenir to buy for friends and family or to remember your wonderful trip to Moscow.   
Nightlife in Moscow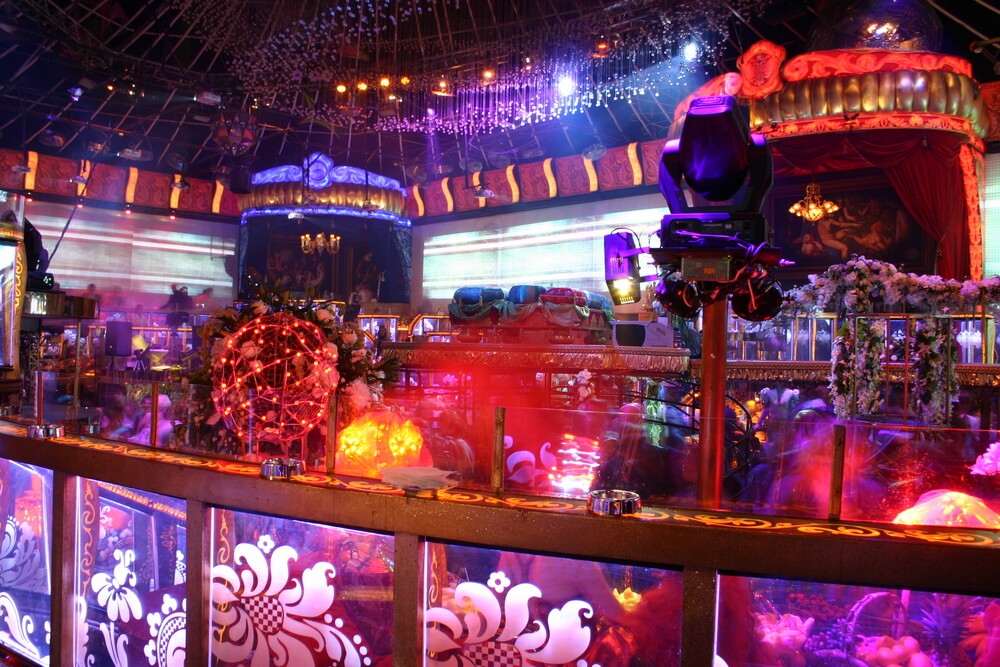 Moscow is the place for endless nights, great memories and fun. Night clubs and bars have created a culture in Moscow. There are thousands of nightclubs that you can visit and dance all night. It is possible to relax at a random bar as well. 
These places prove that Russians love to have fun. And some of those places are located in Tverskaya Street, Arbat, and Ring garden.
Remember that there is a type of control in terms of getting into bars and clubs, called "face control" in Moscow which basically means that the bodyguards might not let you enter judging by your face.  
Essential Phone Numbers to Know
Fire Emergency: 101
Emergency: 112
Police: 102 
Ambulance: 103