Copenhagen, the capital and most populous city of Denmark, is situated to the east of Sjaelland Island. This quaint city in Denmark, which has the highest prosperity among Scandinavian countries, has a long history and its name stands for the port of merchants.
The history of this city, where the greatest kingdoms of the Vikings passed, dates back to the stone age and according to the latest researches, the original foundation dates back to 1020. Due to its rich history, the oldest historical artifacts in European museums have been found here.
With its location, advanced transportation and tourism, this city welcomes millions of tourists every year from around the world. Copenhagen is a city worth visiting and seeing with its world-renowned modern museums, art centers, centuries-old universities, colorful city architecture, and festivals.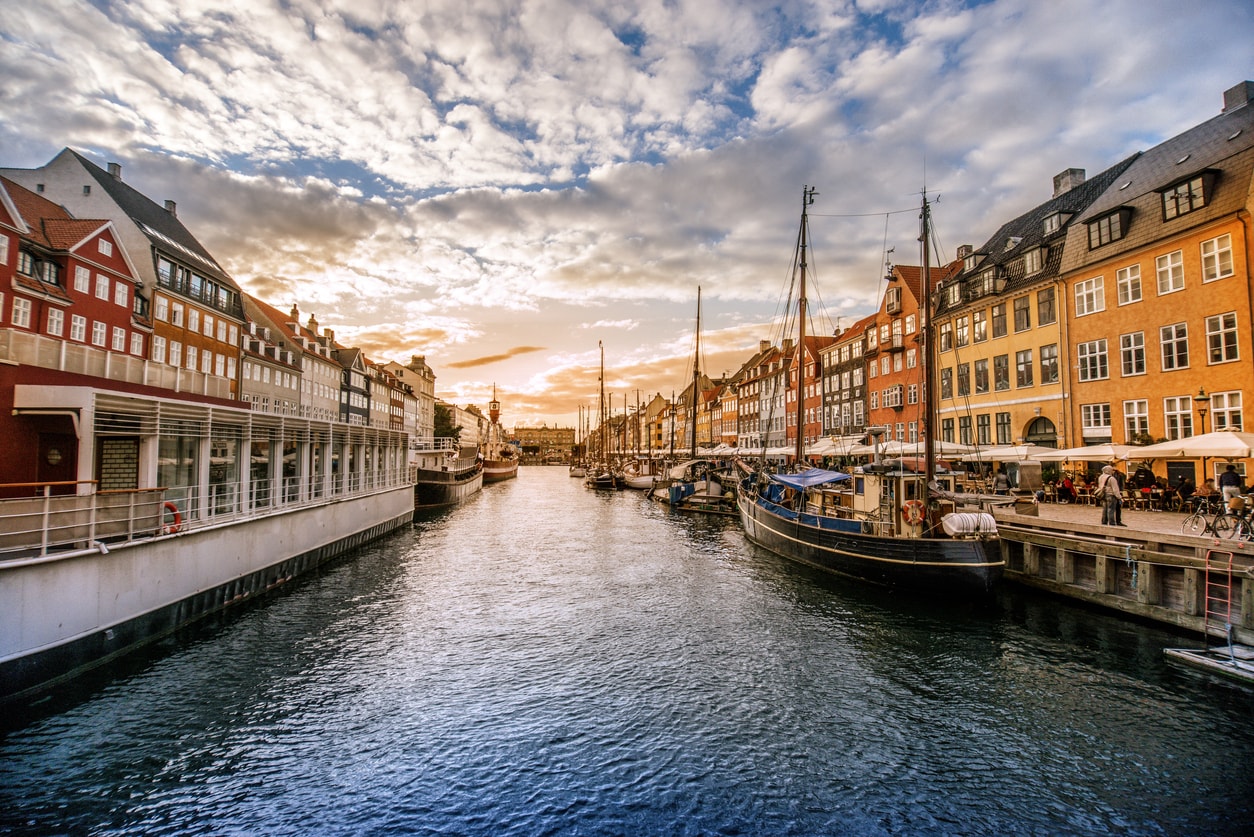 General Information About Copenhagen
| | |
| --- | --- |
| Country: | Denmark |
| Region: | Scandinavia |
| Area: | 88,25  km2 |
| Language: | Danish |
| Average temperature: | 5.8 °C |
| Climate: | Temperate & Oceanic Climate |
| Vegetation: | Forest |
| The difference between GMT: | UTC+1 & UTC+2 (in summer) |
| Telephone Code: | +45 |
| Currency: | Danish Krone (DKK) |
| Socket Type: | Type K |

How to Get to Copenhagen?
Copenhagen, one of Scandinavia's most beautiful cities, is a highly developed city in terms of tourism and has the largest airport in Scandinavia. Get ready for an unforgettable holiday with a 3-hour 30-minute flight from Istanbul Sabiha Gokcen Airport to Copenhagen Airport with your Copenhagen flight ticket prepared by Pegasus Airlines for you!
Transportation from Copenhagen International Airport to City Center
Copenhagen Airport is 7 km away from the city center. To get to the city center from the airport, you have three different transportation options: taxi, bus, and metro. You can also rent a car.
The fastest transportation from the airport to the city center is the subway or train that operates 24/7. The one-way metro or train takes 15 minutes to reach the city center. Stations are located at terminal 3, which is within walking distance of terminal 2. If you are at Terminal 1, you can go to Terminal 3 within 5 minutes with the shuttle. When you leave the arrivals gate at Terminal 3, you will see the elevator that goes to the metro and train station.
Taxi is the most convenient way to get to the city center. You can reach the city center from Copenhagen Airport by taxi in about 20 minutes. 
If you want to rent a car and travel in Copenhagen as you wish, you can benefit from the Pegasus Airlines car rental service that Pegasus Airlines offers to you.
Public Transport in Copenhagen
Copenhagen is a highly developed city in terms of public transportation. The 24-hour metros, busses, harbor buses and trains go to many points of the city and tickets are valid for all the public transports.
First of all, to travel around Copenhagen easily you should get the City Pass ticket. You can either download the DOT Tickets application to your phone and get the City Pass ticket or buy it from the vending machines that you can find in every station in the city. We recommend you to download the application and check the City Pass offers. There are 24-hour, 48-hour or 72-hour ticketing options that can be used in different parts of the city according to your schedule. You can also find ticket offers providing free-entry to museums and different attractions in the city. After you buy the best ticket for your holiday in Copenhagen, you can use any public transportation without thinking about the ticket again.
The fastest public transport in Copenhagen is the metro and trains. Metro and train lines surround the city. The metro, which comes every three minutes during the day, comes every 20 minutes from midnight to 5 in the morning, which is a very good public transport service.
The best part of the buses is that you can see the city from one place to another. Bus lines in Copenhagen run almost anywhere in the city and some lines operate 24 hours a day.
The Harbor busses offer a much different trip than the other public transports. With ten different stops, you can go to the most beautiful spots around Copenhagen's canals and take great pictures while going from one place to another.
Another option is to rent a bicycle. You can rent a bicycle and go around the city streets as you wish. Cycling is very safe in Copenhagen and is the most preferred means of transportation for most people living in the city.
You won't have difficulties in terms of transportation in Copenhagen, but you can check this link to have detailed information about public transportation in the city.
Best Time to Visit Copenhagen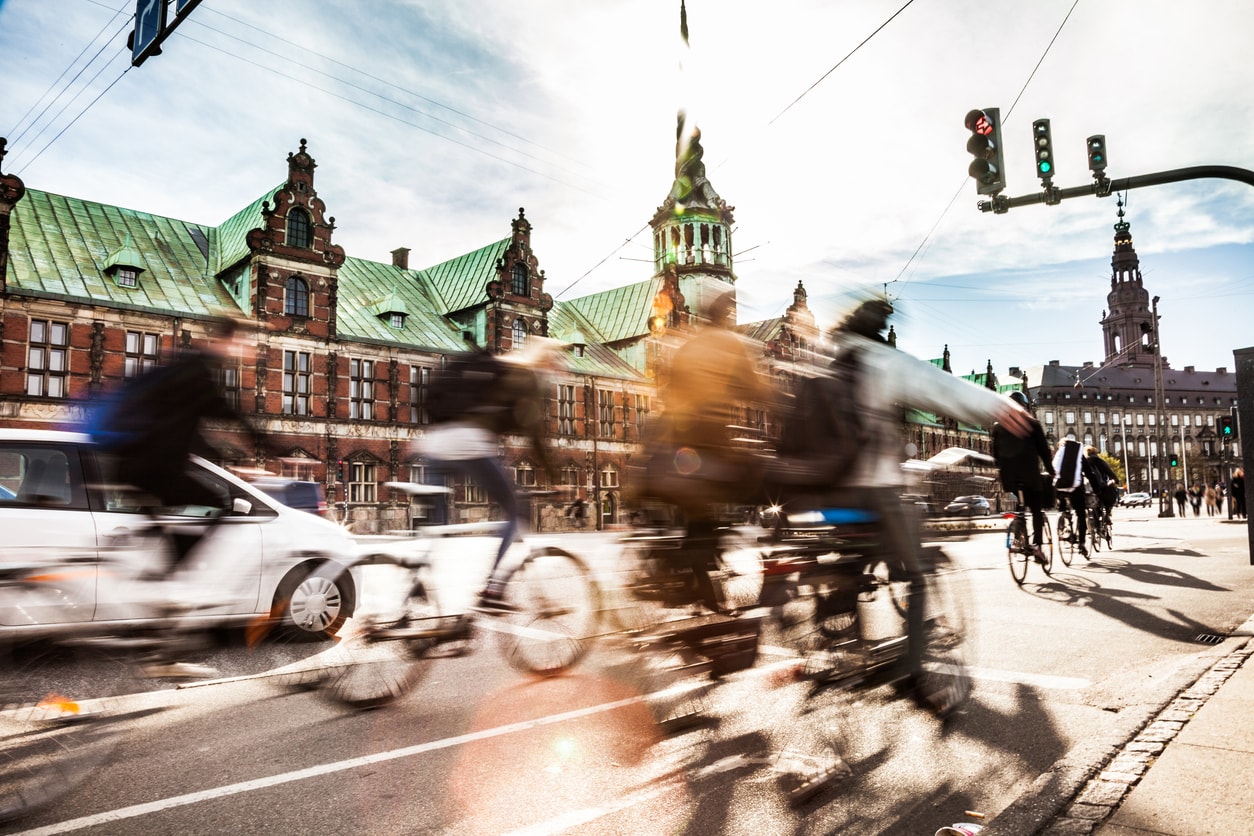 Copenhagen has cold weather seven months a year and the average temperature is 0.4 degrees in winter. In April, temperatures start to rise, and in summer the average temperature reaches 20 degrees, and these are the peaks of tourism. Copenhagen is quite crowded in summer and many tourist events take place. If you want a quieter holiday in Copenhagen, we recommend you to go in September. The weather is warm until mid-September and starts to cool again by October. There are plenty of places to visit in Copenhagen and a one-week holiday is enough for you to experience the whole city.
Festivals in Copenhagen
Roskilde Festival (July)

Click Festival (May)

Copenhell (June)
Places to Visit in Copenhagen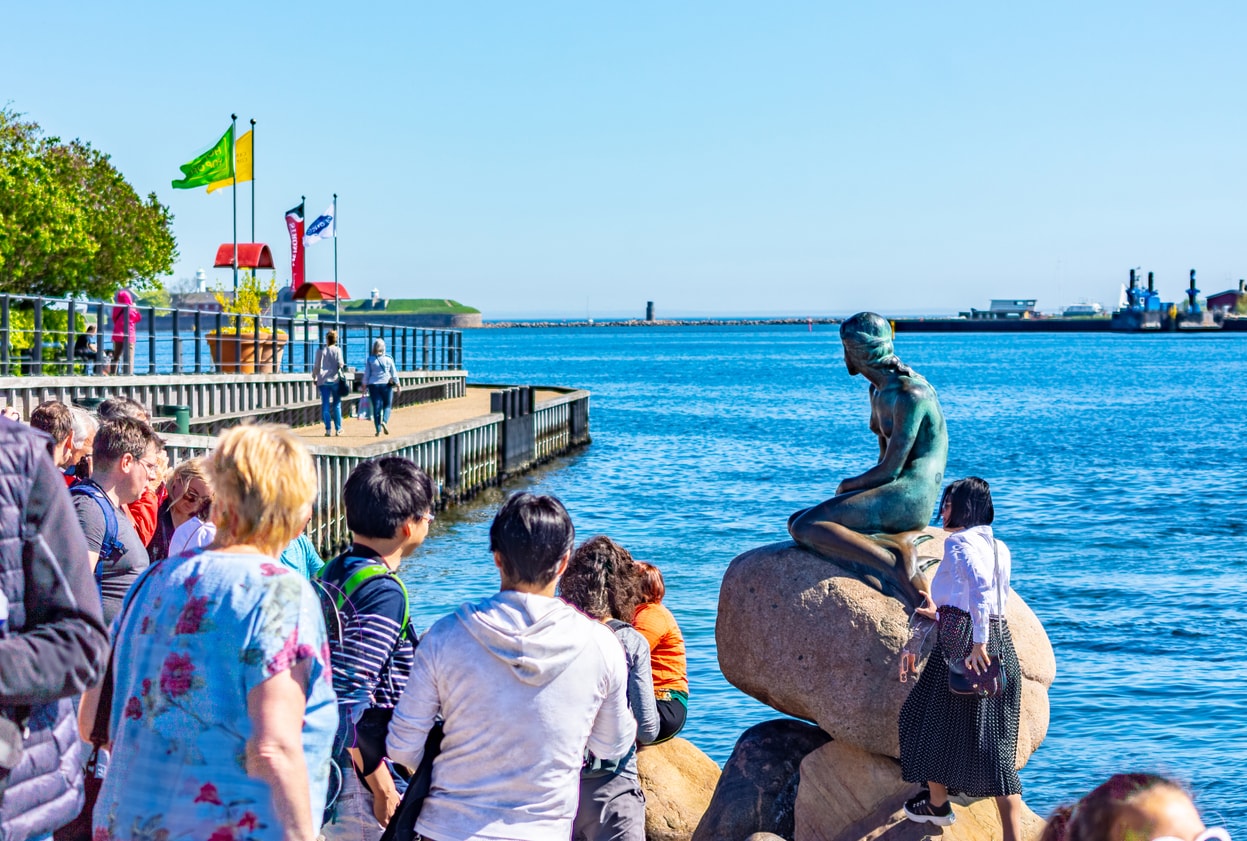 There are many historical monuments and buildings that you can visit in Copenhagen, which has been home to many civilizations and cultures in its nine thousand years of history. With the historic inns still in use today, the world's second-longest city walls and many other historical monuments, the city will take you on a journey through history.
National Museum of Denmark
You can find all the information about the deep-rooted history of Denmark in this museum. Built as a prince palace, the building is now used as a museum. From stone age to the Vikings, from the Middle Ages to the Renaissance and Modern Denmark, all the historical and cultural heritage of Denmark is displayed here. You may need to spend all day to fully explore the museum. You can relax in the Julian Restaurant in the museum and enjoy the Danish specialties. The museum is open to visitors only on Sundays, Mondays, and Tuesdays and the entrance fee is 75 DKK per person over the age of 17. The entrance to Copenhagen Cardholders is free.
Nyhavn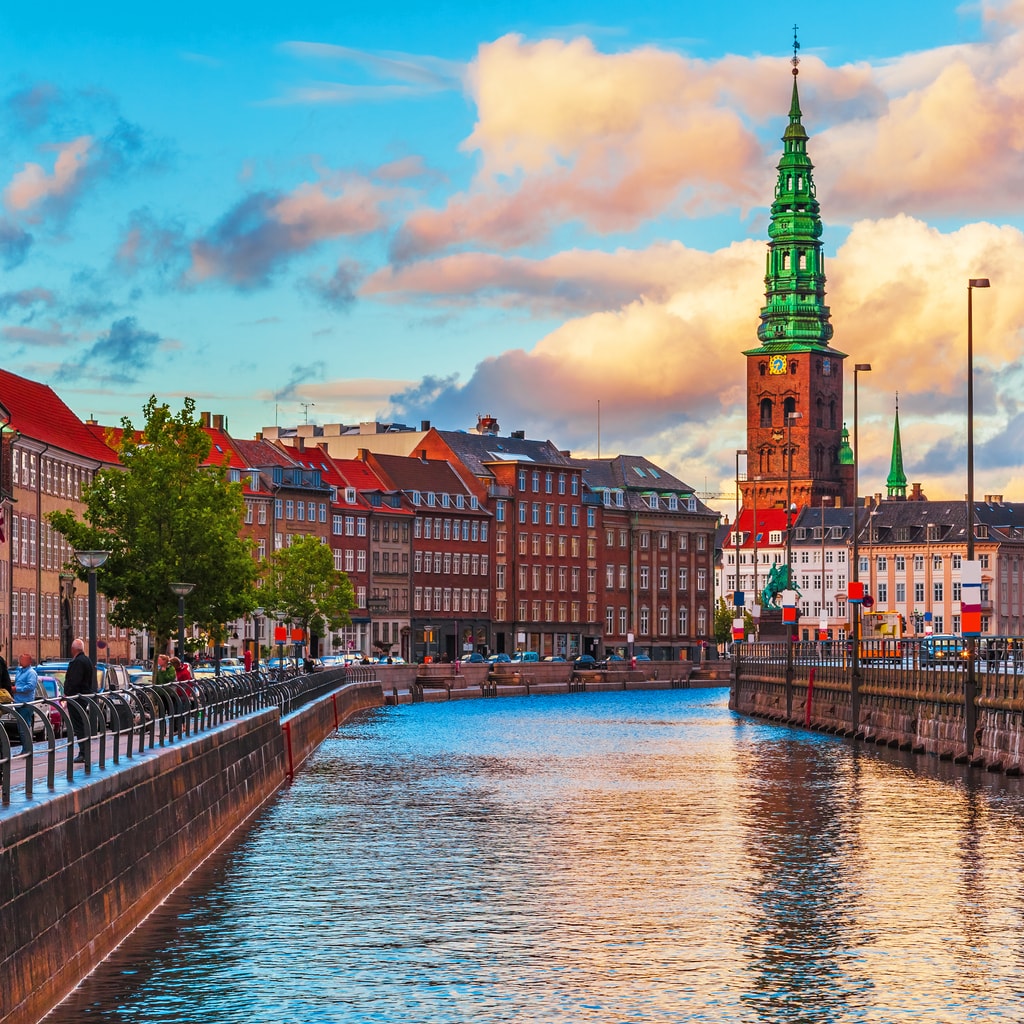 Nyhavn is the center of social life in Copenhagen. There are cafes, shops, bars under the colorful buildings along the canal and you can take boat trips through the canal. Most of the buildings here are historical buildings and building number 9 is one of the rare buildings that has been able to maintain its original form since 1681. Nyhavn is very active in the summer and has a warm atmosphere despite the cold weather during Christmas time.
Christianborg Palace
Christianborg palace on the island of Slotsholmen in Copenhagen is one of the most magnificent palaces in the city. Some of the palaces are still in use by the royal family, and other parts can be visited by tourists. Inside the palace, you can see Denmark's 1000 years of royal history and visit the ruins underground. Open to visits on Sundays, Mondays, and Tuesdays, visits to different parts of the palace are subject to different charges. You can see the whole palace by paying a 150DKK fee.
Christiana Freetown
Freetown was founded in 1971 by hippies. The neighborhood that is known as a rescued area has its own rules, although it is in the middle of the city. As of 2012, the autonomy of Freetown was recognized by the Danish State. Anyone can enter the neighborhood, but we recommend those who want to visit Freetown to read the entrance rules carefully. If you are entering here, you should not break the rules. One of these rules is that it is forbidden to take a photo inside. There are colorful handmade houses, art galleries, and organic foods at Christiana Freetown.
Rundetaarn – The Round Tower
Rundetaarn is the oldest observation tower in Europe, built during the 4th Christian reign in the 17th century. With the construction of this tower, Denmark became the most progressive country in the world in astrological studies. Although not used by professionals today, it is a frequent destination for tourists and amateur astronomers. From the top of the tower, you can take pictures of the wonderful Copenhagen harbor. Rundetaarn is open to visitors on all days of the week except Friday and Saturday. The entrance to the tower is free for those with the Copenhagen Card. 
Where to Stay in Copenhagen?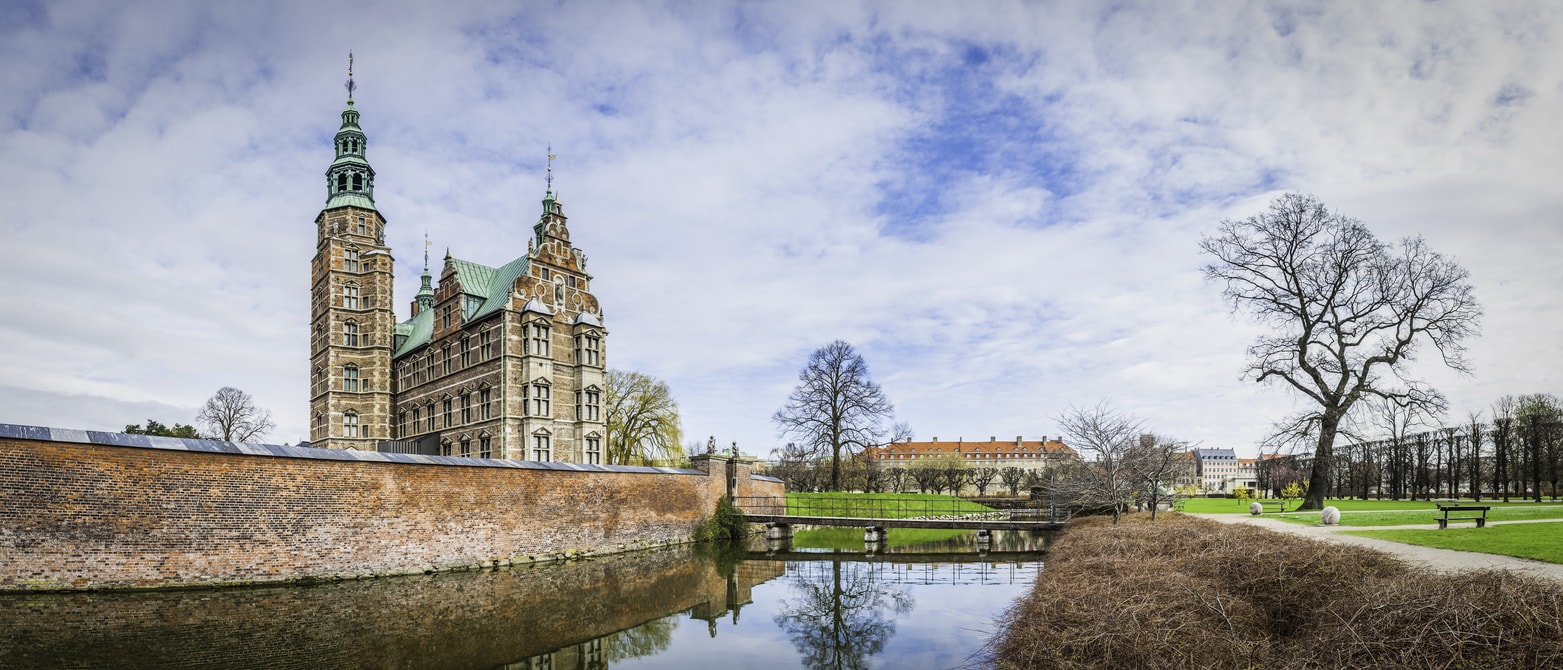 Copenhagen is a very touristic city and you can easily find hotels to suit your holiday plan. There are beautiful hotels and hostels in the city center and some popular neighborhoods. Depending on how you want to spend a holiday in this city, you have different location options.
The area between the city center and Vesterbro is called Tivoli. It is a popular destination for tourists due to its proximity to Tivoli Game Park and touristic places. We do not recommend to those who want to spend a quiet holiday, but if you want to spend a holiday intertwined with the social life of Copenhagen, this is the place you are looking for.
The Latin Quarter is another popular tourist area between Copenhagen's shopping areas Stroget and Norreport. Due to its proximity to shopping centers and the abundance of bars and cafes in the vicinity, it is a popular destination for tourists.
Copenhagen is a bit expensive compared to other places, but because it is a tourist city, there are many hostels at affordable prices and you have the option of renting a house. For those who want to spend a holiday in a luxury hotel, the Radisson Blu Royal Hotel, Hotel Skt Petri, Copenhagen Marriot Hotel, Nobis Hotel Copenhagen are among the hotels we recommend. 
There are also many hotels for those who plan a cheaper holiday. Among the hotels we recommend are Steel House Copenhagen, Cabinn City Hotel, Hotel M18.
For low-budget holiday plans, Copenhagen has beautiful hostels where you can meet travelers from all over the world. Generator Copenhagen, Urban House Copenhagen, and Copenhagen Downtown Hostel are among the most popular hostels.
What to Eat in Copenhagen?
Copenhagen has beautiful restaurants where you can find the most delicious Danish cuisine. You can have a different meal every day during your holiday with desserts, seafood, and country hot dogs. The open sandwich Smorrebrod is one of the most famous dishes. There are also fabulous fish dishes. If you like dessert, you should try the little pancakes called Aebleskiver. Also, while you're in Copenhagen, don't forget to try the famous Danish cheeses Donbo and Havarti. You can find the best places to try Denmark cuisine around Vesterbro.
Shopping in Copenhagen: Best Souvenirs to Buy
Since Copenhagen is a touristic city, shopping is also very developed. You can find beautiful souvenirs in every part of the city that will immortalize your Copenhagen holiday. Blue and white porcelain sets are known as Royal Copenhagen, which has been produced by porcelain factories established in the 1700s by the Danish royal family and has been a symbol of the city since then, is one of them. It may be another souvenir where you can buy old Viking items. Christian Freetown also has beautiful handmade products. For children, we recommend you to visit Nyhavn, where you can find fairy tale books, and buy delicious chocolates from Toms Skildpadde, the symbol of Denmark. Vesterbro is Copenhagen's most beautiful shopping spot, where you can find many shops and shops together. You can find many products mentioned here and relax in the bars and cafes here during your shopping trip.
Nightlife in Copenhagen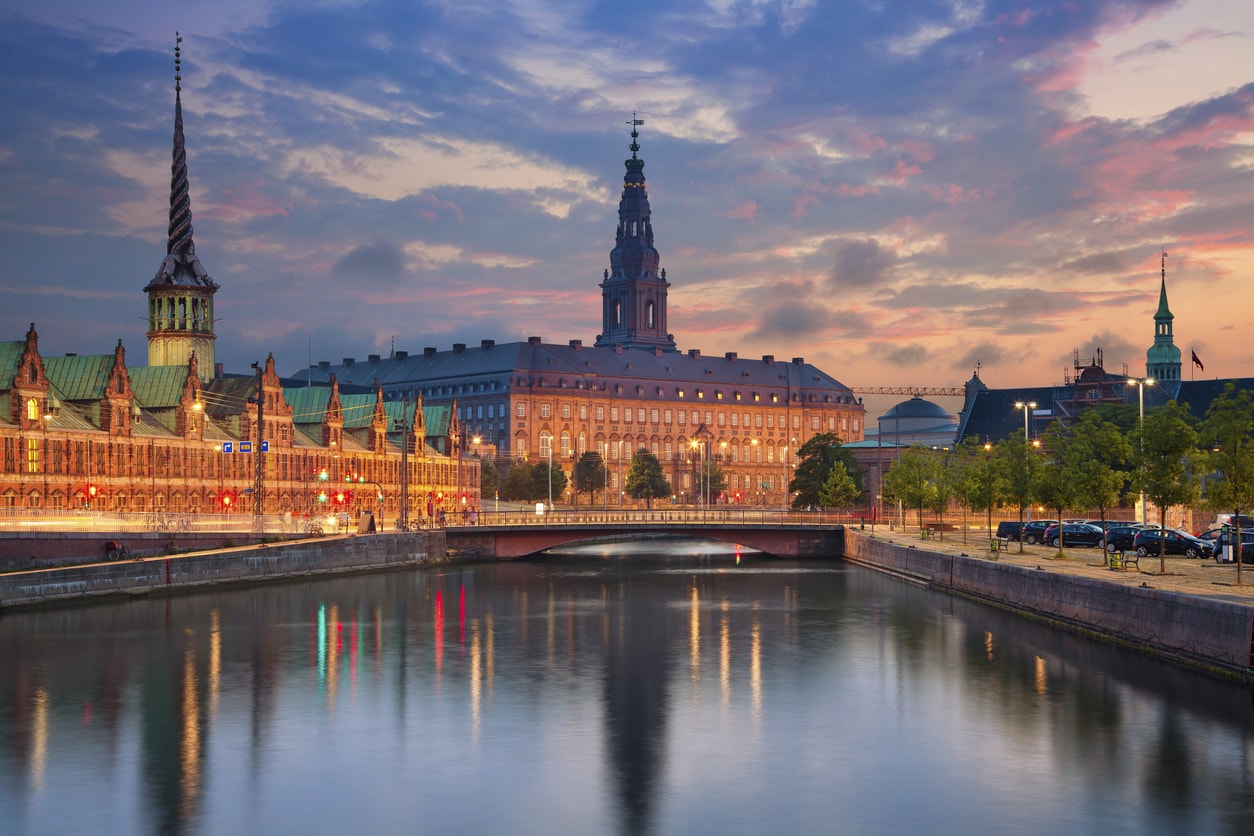 Like many European cities, the nightlife is very active in Copenhagen. Beautiful night clubs, electronic music venues, restaurants, and opera houses promise unforgettable evenings.
The most famous of the live music venues is the Culture Box. We recommend you to go to this place for those who want to spend an active night. You can also go to the famous Zoo Bar with its cocktails and if you like R&B music, you can stop by Rust.
There are many bars and cafes in the city for those who want to spend a quiet night. But for a more cultural evening, we recommend them to watch a show at the Royal Theater of Denmark. Please note that you will need to buy your ticket in advance for such an event.
Things You Should Know
For an emergency in Copenhagen, just call 112. The officers will transfer you to the unit you need.

Credit and debit cards are commonly accepted.
Essential Numbers
City Code: +45
Emergency Dial: 112
Copenhagen Airport: +45 32 31 32 31