Helsinki, the capital of Finland, is the largest and most populous city in the country. The city is called the white city of the north because of the buildings made with light-colored granite stone architecture. Helsinki is one of the European cities where nature and the sea are intertwined. Capital of the Finland is also home to numerous international social and cultural events. Helsinki is a pleasant experience for travelers who prefer an exciting trip.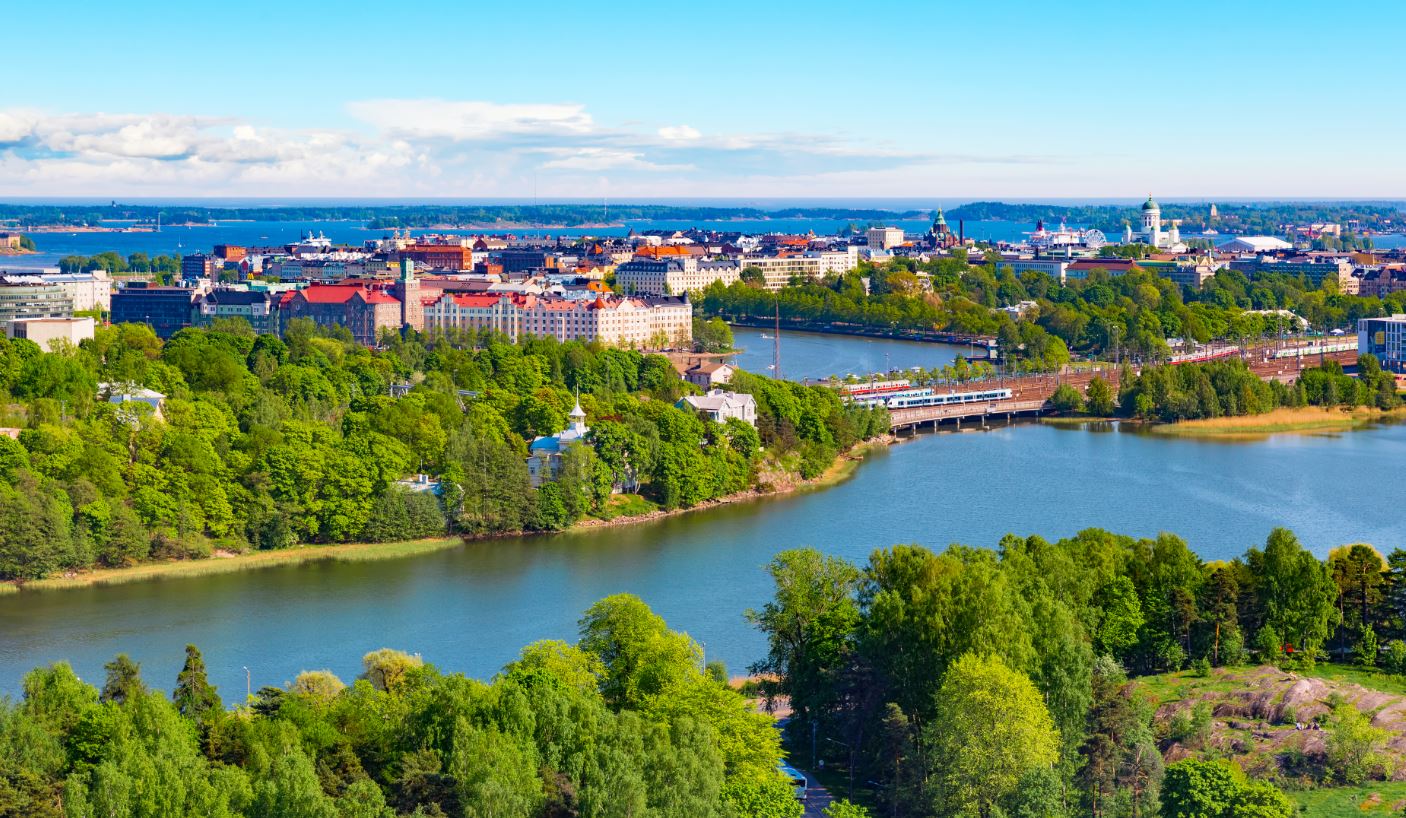 General Information

| | |
| --- | --- |
| Country: | Finland  |
| Region: | Uusimaa |
| Area: | 213,8 km² |
| Language: | Finnish |
| Average temperature: | 7 °C |
| Climate: | Humid continental climate |
| Vegetation: | Conifers   |
| The difference between GMT: | GMT+2 |
| Telephone Code: | +358-9 |
| Currency: | Euro  |
| Socket Type: | Type C, F 230 V |


Location

Located on the shores of the Baltic Sea, Helsinki is a northern European city in the south of the country. The neighboring cities of Helsinki are Espoo, Vantaa and Kauniainen, which is called the capital region.
Best Time to Visit Helsinki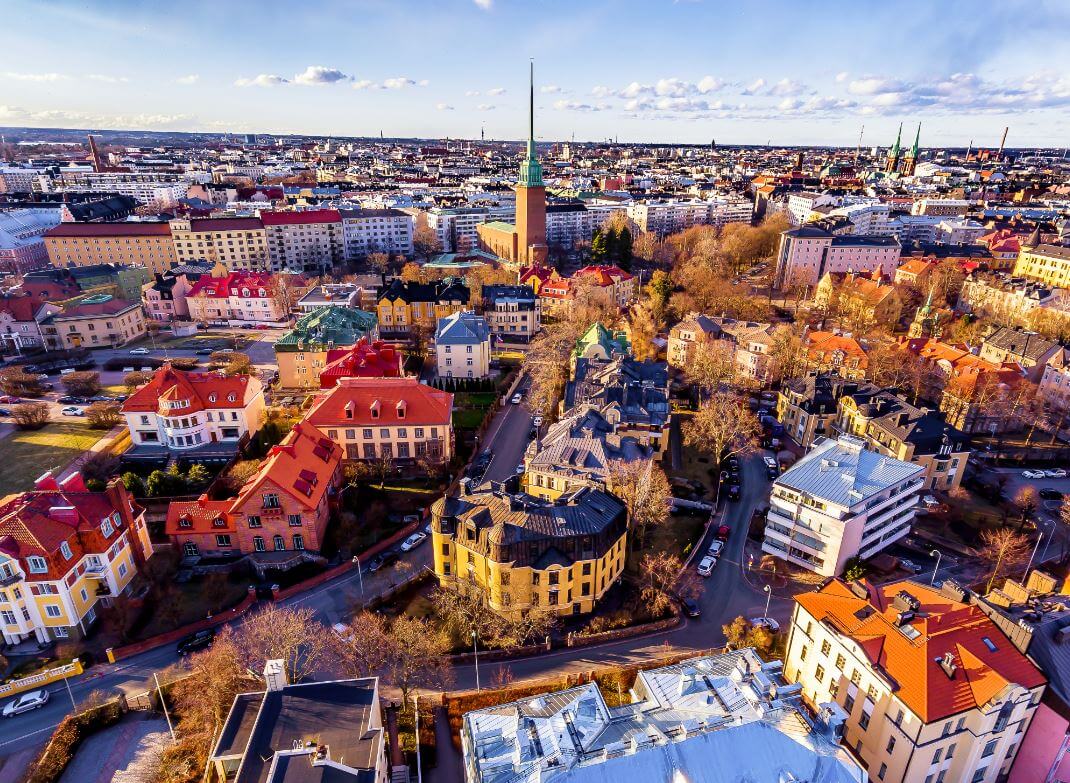 In winter, temperatures are around -6 °C, and some days may drop to -25°C. Moreover, in winter, daylight lasts only 6-7 hours. Although the days are short in winter, the landscape is wonderful. The snow-covered months are the perfect time for those who love the cold in Helsinki. In general May, June, July and August are the ideal months for a touristic trip. During the summer months, daytime goes up to 19 hours and temperatures are around 19-22°C.
Festivals in Helsinki

Helsinki Festival (late August to early September)

Walpurgis Night (30 April or May 1)

Midsummer (June)

Funky Elephant Festival (April)

Helsinki Burlesque Festival (Winter)
How Many Days are Enough To Visit?

Helsinki is a city where you will want to spend time. There is a lot to discover in the capital. In Helsinki, which draws attention with its history and culture, you can devote plenty of time to indoor and outdoor activities. For this reason, you need at least a three-day trip to be able to enjoy the whole city.
Travel to Helsinki

It is possible to take a journey from Istanbul to Helsinki by road or air. The distance between the two cities is 3242 km by road and 2152 km by air. You may travel from Istanbul to Helsinki with direct flights lasting 3 hours and 20 minutes. There are regular flights from Istanbul airports to Helsinki-Vantaa Airport. You can follow campaigns for Helsinki flights and travel between two cities at attractive prices.
Transportation in Helsinki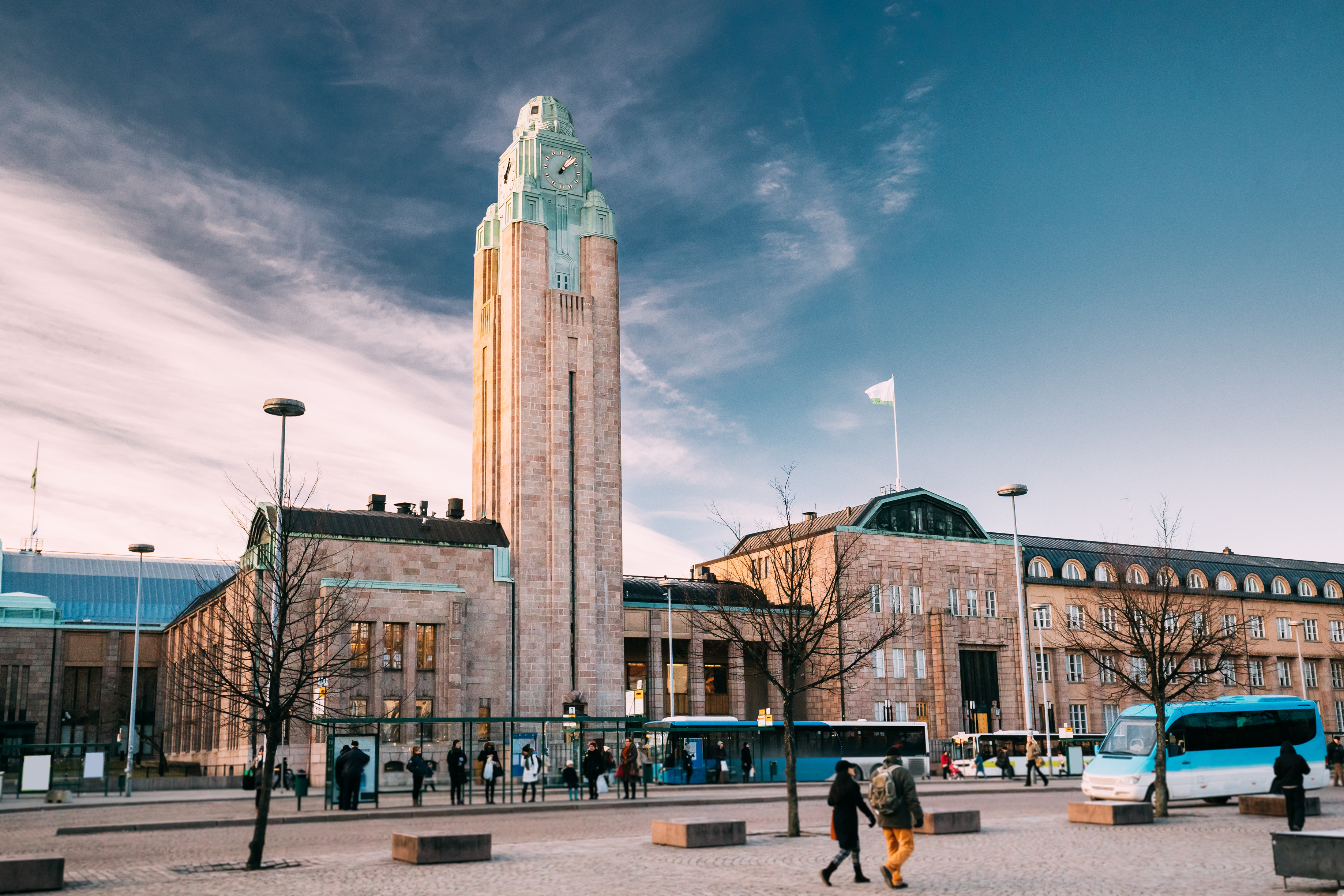 Helsinki Metro is the only metro network in Finland. Opened in 1982, the metro has 17 stations and is 21 km long. Although the metro line serves mostly the eastern part of the city, it is also used in the city center. In addition, trams and buses are widely used in Helsinki. You can use train, metro and bus services at discounted prices by getting a Helsinki Card.
Transportation to Helsinki Airports

Helsinki - Vantaa Airport is 17 km from the city center. You can go to the city center from Vantaa Airport by using the buses 615 and 615T. You may also reach the city center quickly by airport shuttles and taxi.
Places to Visit in Helsinki

Helsinki is one of the most popular cities as a touristic zone in Northern Europe. There are many places to see from historic buildings and lush parks to modern sculptures and neo-classical style cathedrals.
Aleksanterinkatu Street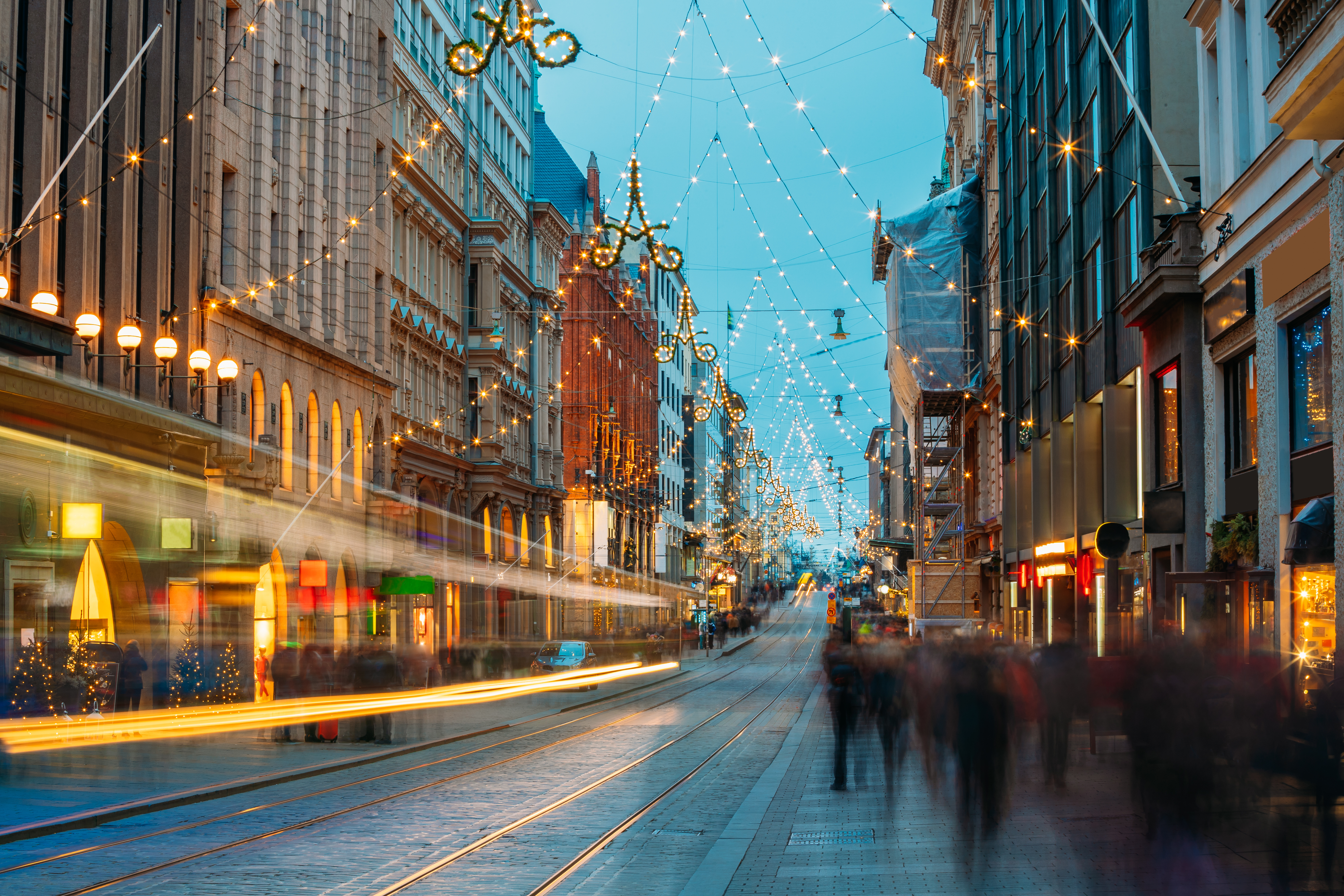 One of the main streets in Helsinki for shopping, entertainment and restaurants is Aleksanterinkatu Street. This is the perfect place for everyone who wants to experience the historical atmosphere of Helsinki. You can go for a stroll in the street via the nostalgic tram passing through the middle of the street.
Senate Square

If you follow the road from Aleksanterinkatu, you will arrive at Helsinki's imposing Senate Square and the bronze statue of Tsar Aleksandar. The structures on the left along this street will remind you the past centuries of Finnish history. The bluish-gray Sederholm House on the left is the oldest stone house in Helsinki. A little further on the north side of Helsinki Senate Square, you can arrive at the 10-meter-high Lutheran Cathedral on a granite rock.
Suomenlinna

Built in 18th century to intercept Russian attacks from the sea, Suomenlinna is one of the most popular touristic points in Helsinki. The castle, which has a magnificent view, attracts the attention of local and foreign tourists. There is a café, a restaurant and a war museum in the the castle. You can easily acces to the castle by a ferry ride in 20 minutes.
The Linnanmaki Amusement Park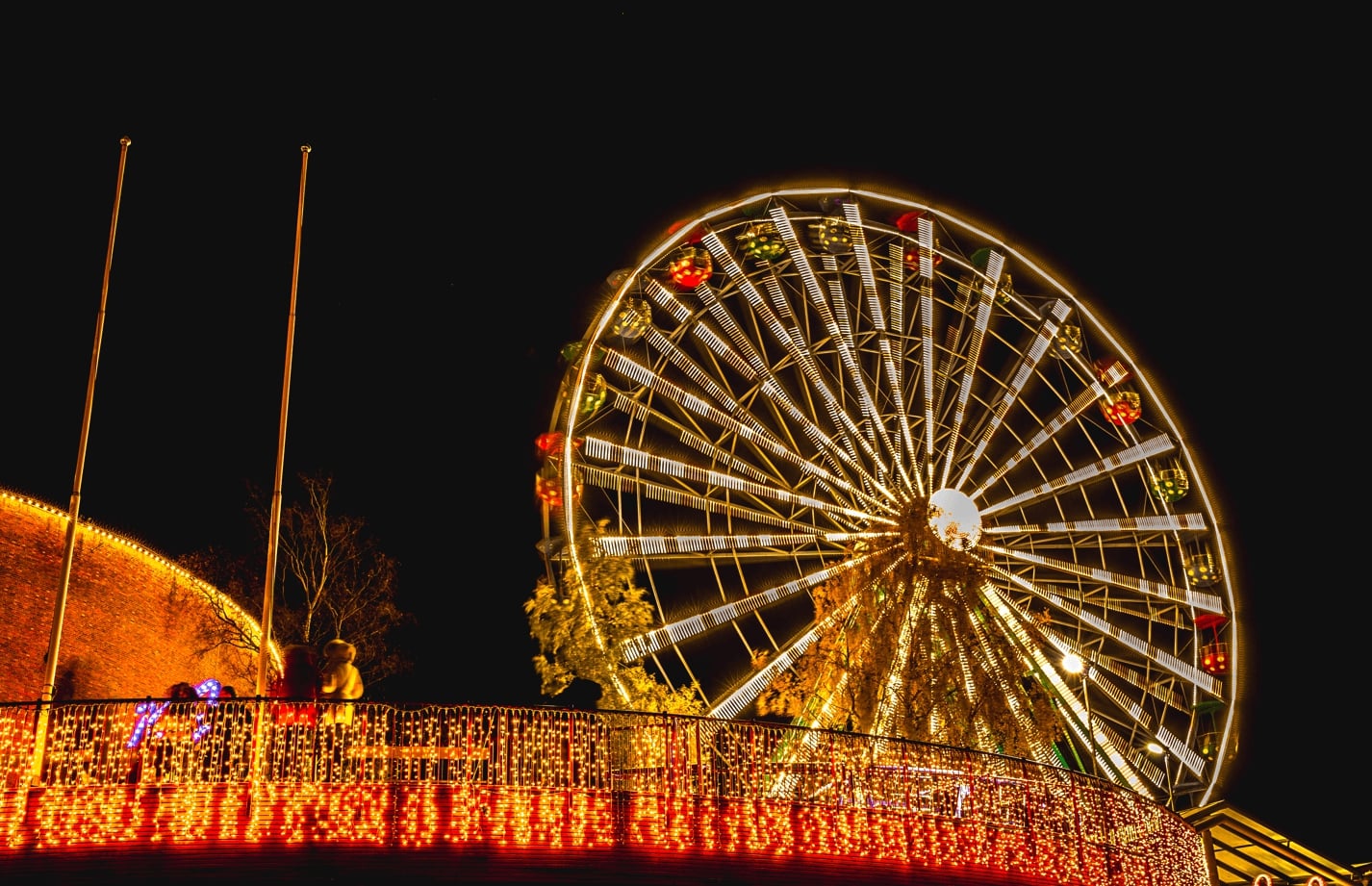 The Linnanmaki Amusement Park is visible ahead of the railway with a water tower and a giant zigzag wheel. Together with the nearby TV Tower, it creates a striking vision of Helsinki's skyline. The park, opened in 1950, continues to develop with its shops and restaurants. You can visit Linnanmaki Amusement Park to have fun and enjoy the thrilling entertainment vehicles.
Temppeliaukio Church (Rock Church)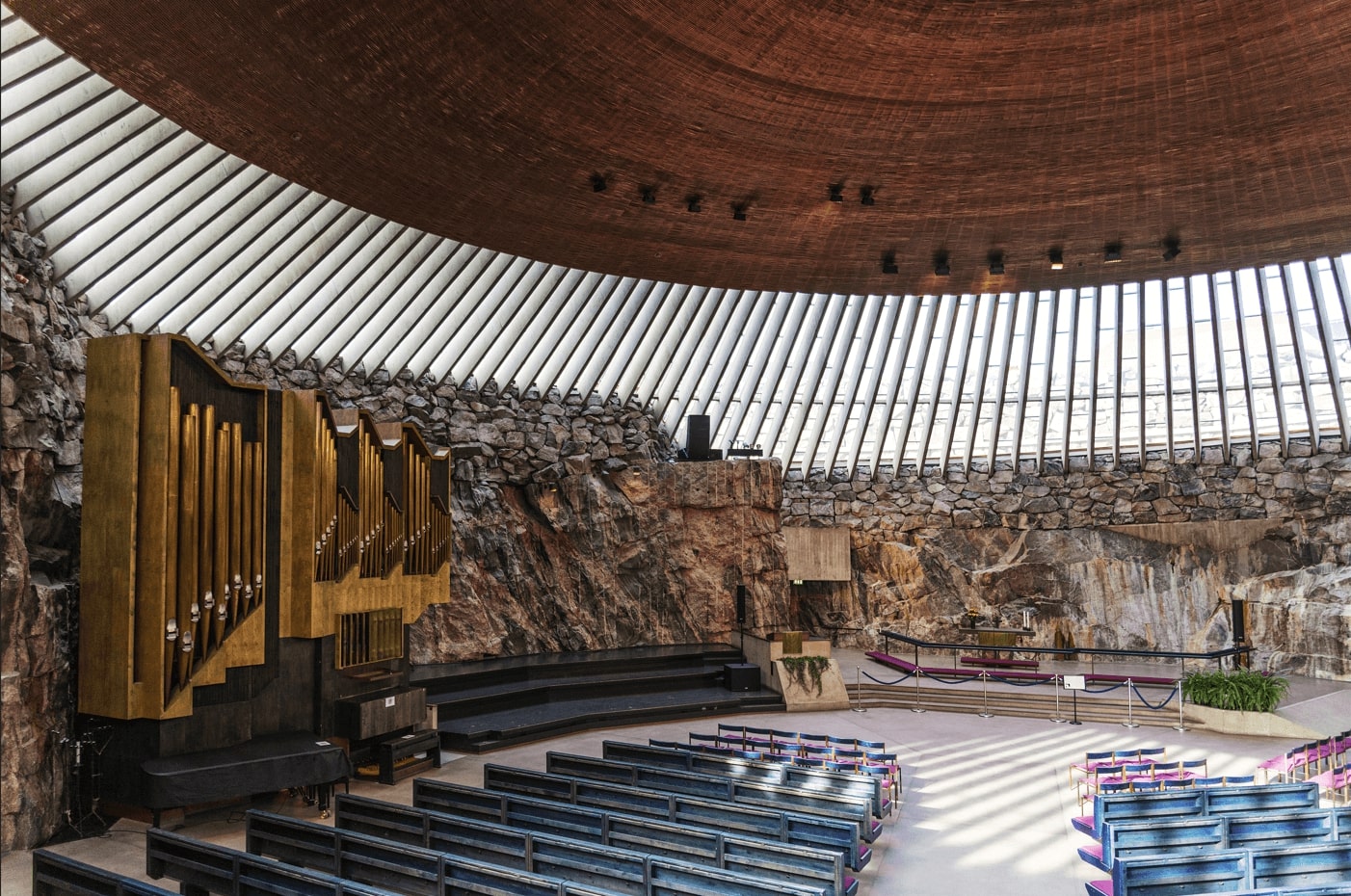 The Rock Church, also known as the Temppeliaukio Church, is one of the most interesting architectural structures in Finland. The church, bearing the signature of architect Timo & Tuomo Suomalainen brothers, was built underground by carving. The lighting of the church is provided entirely by daylight. In addition to lighting, the light that glides through the top compartments provides a spectacular visualization. Due to its magnificent acoustics, the Rock Church is often used for classical music and opera concerts.
Helsinki Cathedral (Tuomiokirkko)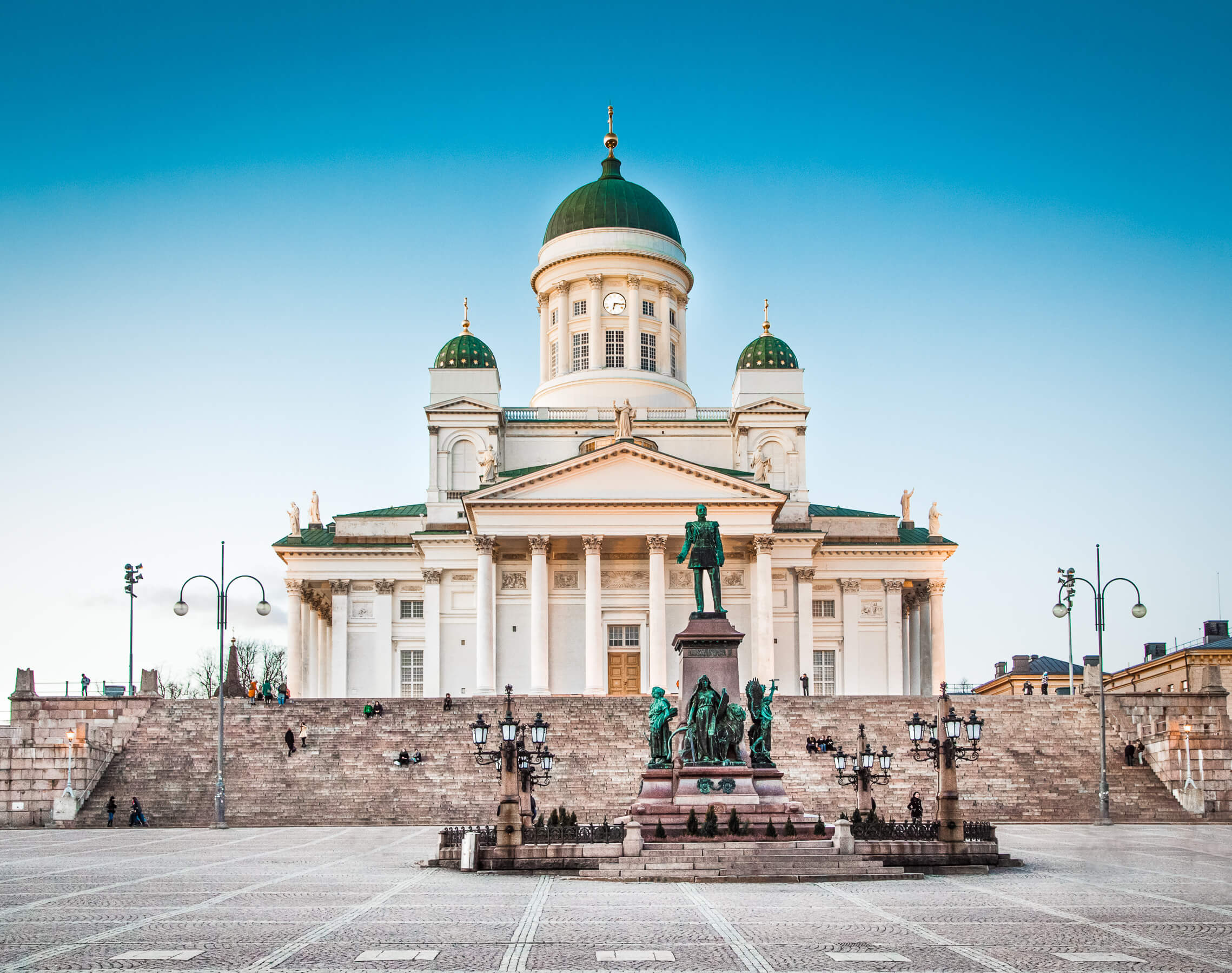 Built between 1830-1852, Helsinki Cathedral attracts travelers with its architectural beauty. Designed by German architect Carl Ludvig Engel in a Neo-Classical style, the building fascinates the guests with its elegant appearance. The White Cathedral also hosts cultural events throughout the year.
Sibelius Park & Monument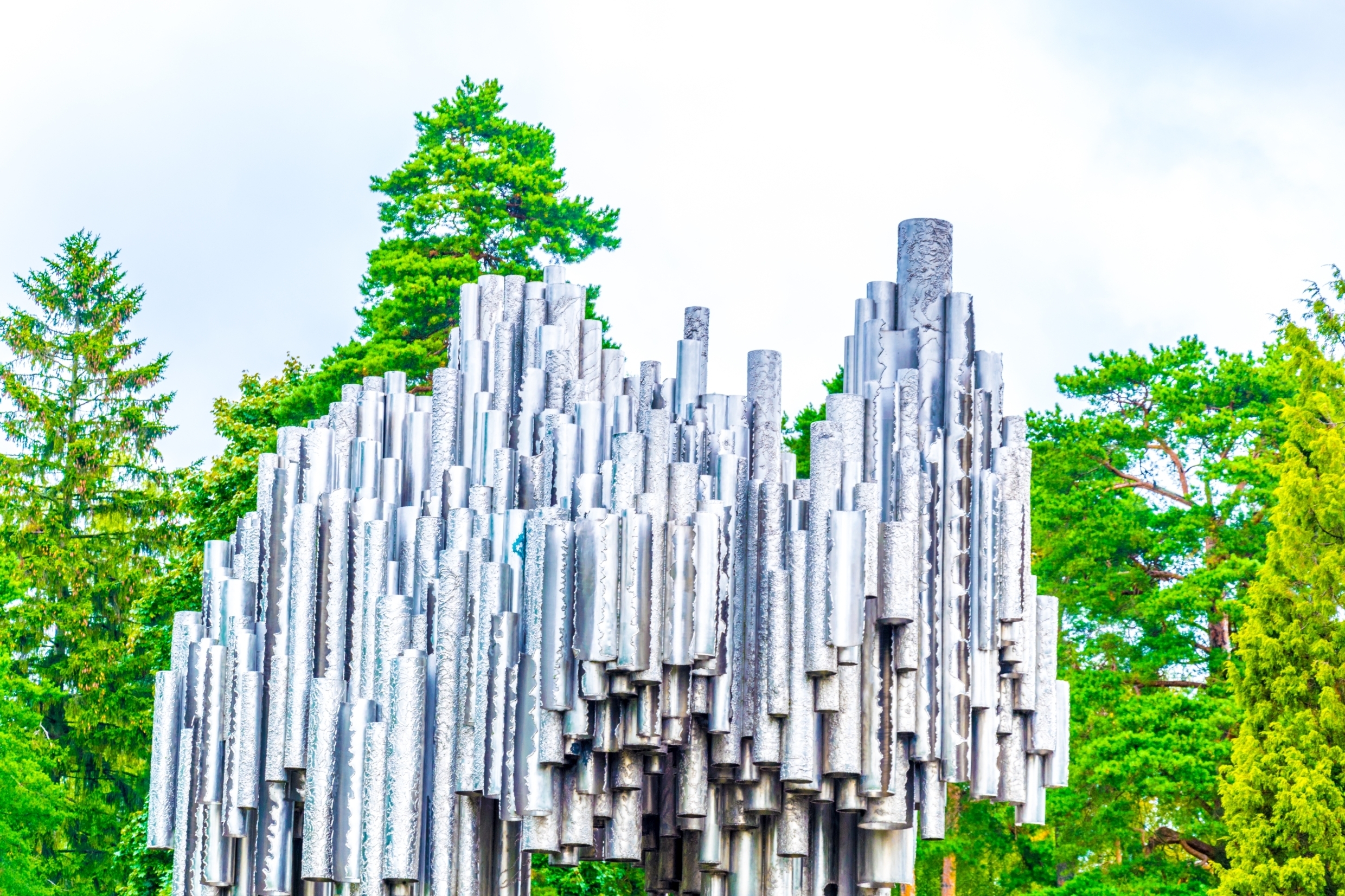 Sibelius Park is a great place to relax after a busy day in a quiet atmosphere. Sibelius Park is named after Jean Sibelius, Finland's most valuable composer ever since 1945. The Sibelius Monument is one of the most interesting buildings in the park. This piece of 600 steel pipes was created by Eila Hiltunen in 1967. If you go to the park on a light windy day, you may listen to the pleasant timbres from the monument.
Where to Stay in Helsinki?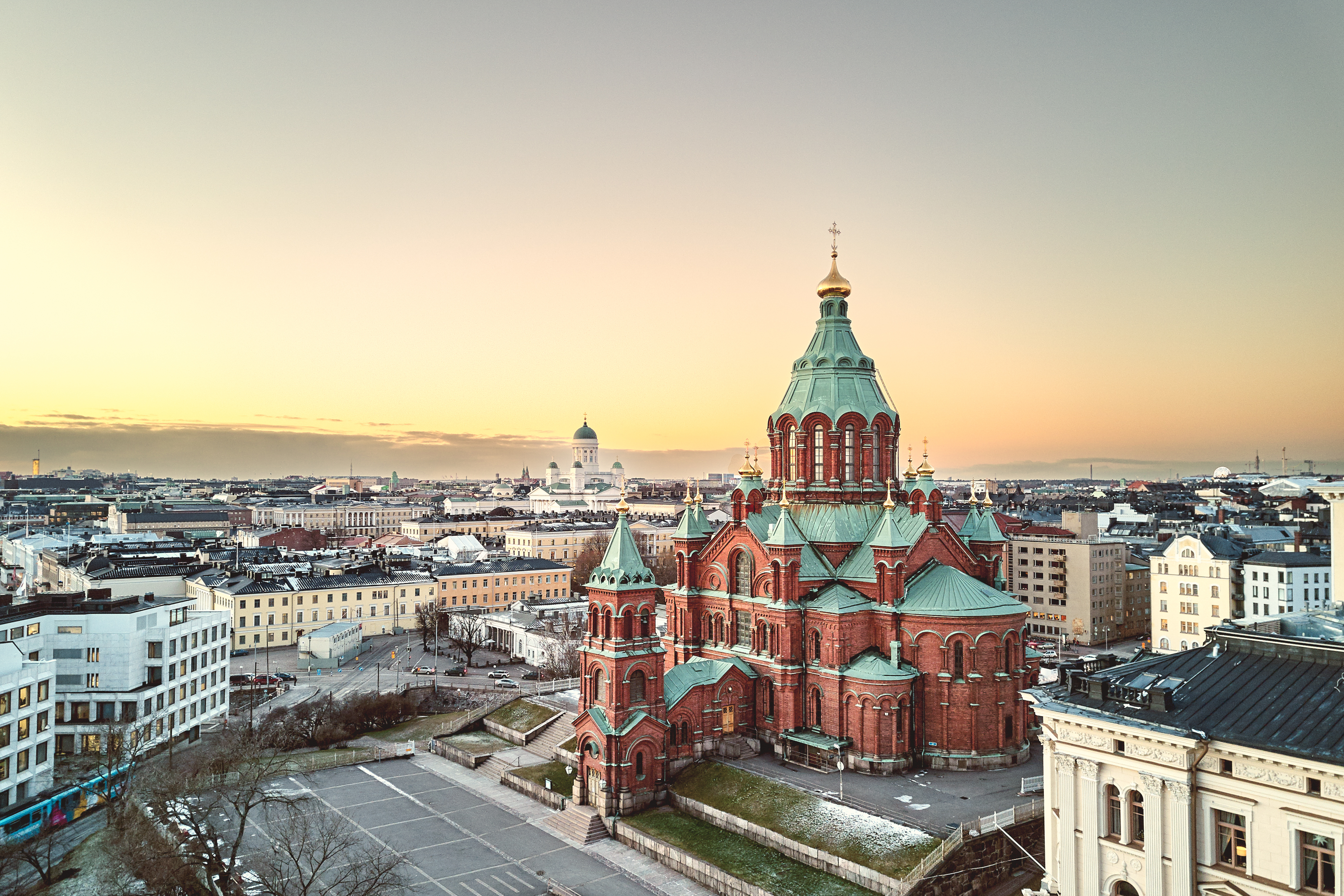 If you are traveling for the first time and intend to experience every moment of your holiday in a few days, consider to stay in Helsinki city center hotels. If you want to experience the nightlife and have fun until late, check out the Kamppi area. You may choose Kallio for the most affordable accommodation and Punavuori, the coolest and most populous shopping area of the city. You can also stay at the city hotels in Katajanokka for a family-friendly accommodation.
What to Eat in Helsinki?

Scandinavian cuisine includes Sweden, Norway, Denmark, Finland and Iceland. Scandinavian-style foodways, spread across a wide geography, created a culinary culture which known throughout the world. In the Baltic Sea countries salmon, herring, goose and pork are mainly used in foods. Hunting animals such as reindeer are also widely used. These meats are usually smoked and salted.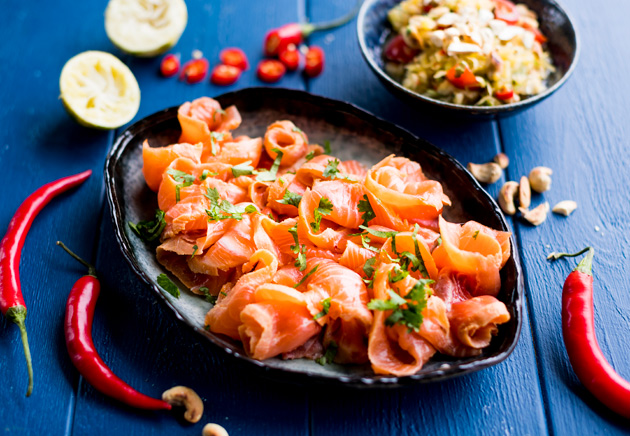 Vegetables accompanying meats are usually mushrooms and forest vegetables. In the Scandinavian cuisine culture, dry rusks, oil, jam and milk are served for breakfast. Sandwiches are often consumed at lunch. People living in Scandinavian countries consume high spirits and fatty foods to keep body warm.
Helsinki Cuisine

Do not return without tasting these flavors in Helsinki;
Kylmasavustettu Lohi

Graavilohi

Lihapullat

Mammi

Kalakukko

Lohikeitto

Hernekeitto
Helsinki Restaurants

Restaurant Olo

Restaurant Zetor

Ravintola Lehtovaara

Restaurant Kappeli

Kosmos
Shopping in Helsinki: Best Souvenirs to Buy

The largest shopping street in Helsinki is Aleksanterinkatu. There are many famous international fashion brands or local brands on the street. Stockmann is a multi-purpose shopping center with almost everything. You can get the most beautiful souvenirs here. 
During your visit to Helsinki, you will surely see this large shopping center. The 8-storey Stockmann is housed in a centuries-old historic building with dozens of stores ranging from shoes and cosmetics to clothing and perfumes. You can also find souvenirs at the Kauppatori Flea Market.

Nightlife in Helsinki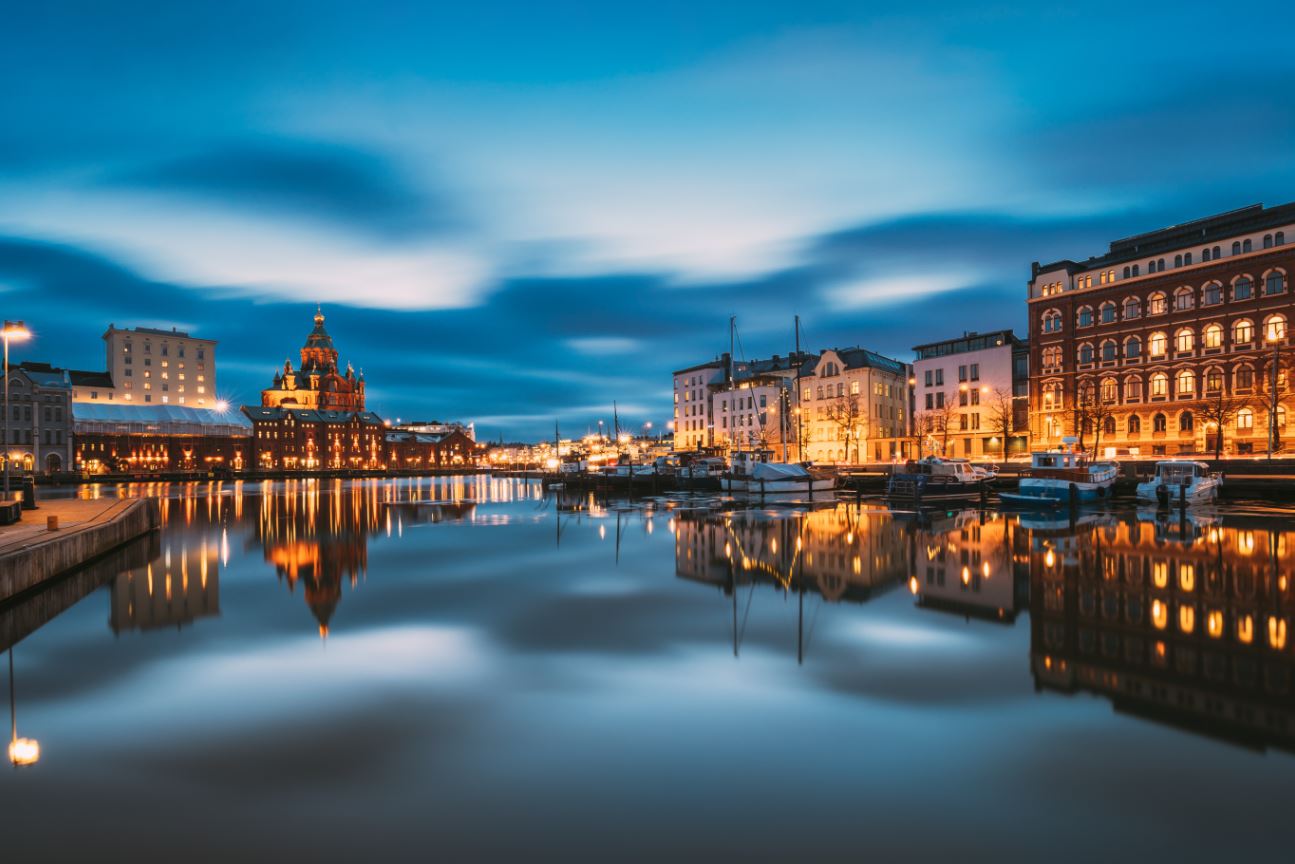 Helsinki nightlife is also the most colorful nightlife in the country. Helsinki's nightlife starts early as the meals are eaten early. Helsinki nightclubs are famous for their main DJ performances. Some nightclubs cut live music at 24:00, while DJs and discos usually stay open until 04:00 on weekends. Jazz music, a symbol of high culture, can be performed live in many clubs in Helsinki. In addition, karaoke bars have an important place in Finnish entertainment culture.
Things to Know Before Visiting Helsinki

As long as you are in Finland, you can get a SIM card and use the unlimited internet at a very affordable price.

Especially if you are going to Helsinki in the winter, do not forget to bring gloves, berets and cold resistant clothes with you.

Try the fish soup Lohikeitto and the Finnish breakfast classic Karjalanpiirakka.

Relax in the famous Finnish saunas.
What are the emergency numbers in Helsinki?

Police / Emergency / Fire: 112