Kars is one of the highest cities of Türkiye with an altitude of more than 1.500 kilometers from the sea level. The city has a population more than 250.000 people and neighbors to Iğdır, Ağrı, Erzurum, Ardahan and Armenia. Kars region has always held great importance for many civilizations throughout its rich history. Now, with thanks to the growing popularity of Eastern Express that runs between Ankara Railway Station to Kars Railway Station, the city became a prominent tourism destination all around.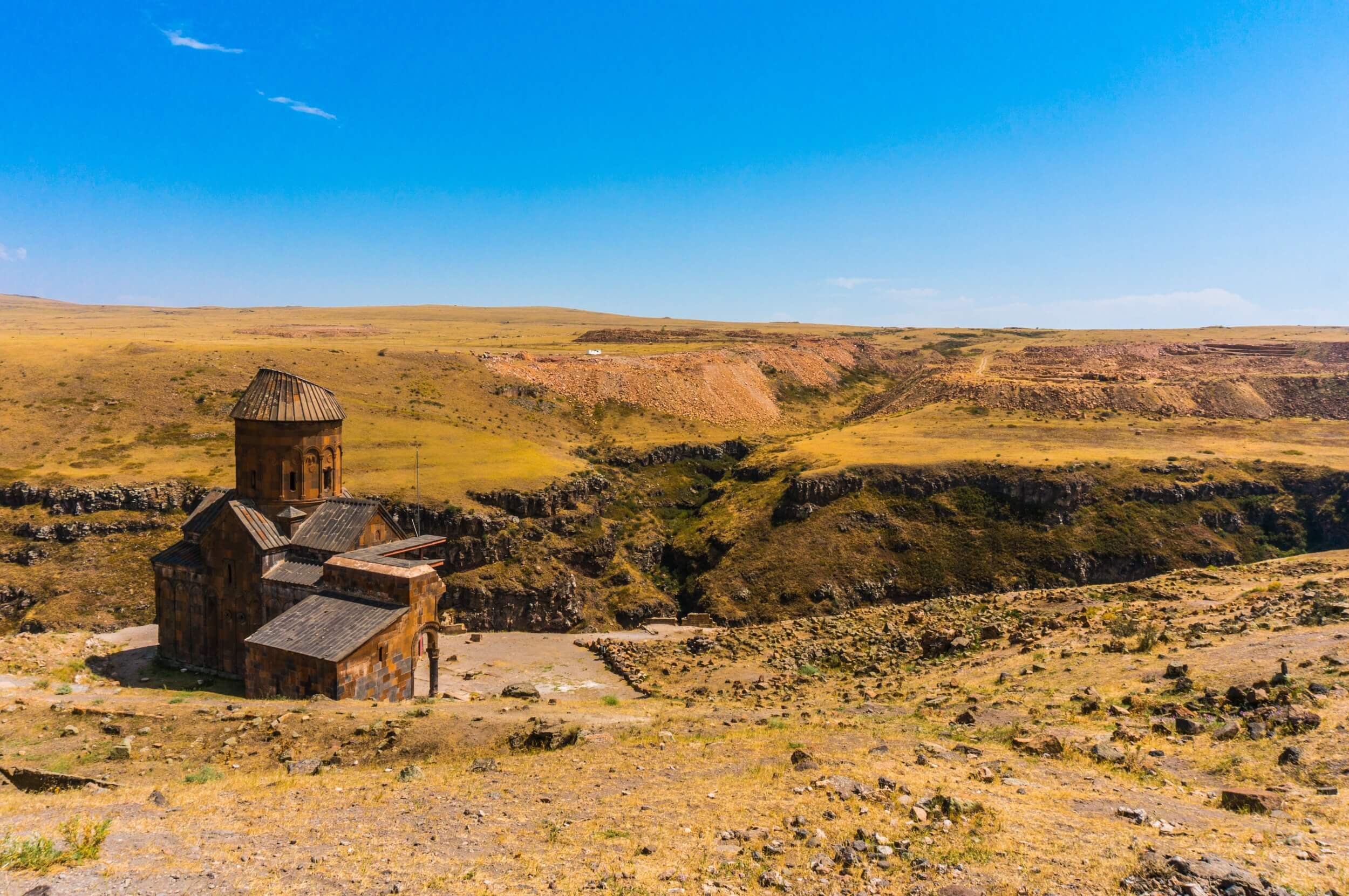 General Information About Kars
| | |
| --- | --- |
| Country: | Türkiye |
| Region: | Northeastern Türkiye |
| Area: | 9.587 km2 |
| Language: | Turkish |
| Average temperature: | 6.1 C |
| Climate: | Continental Climate |
| Vegetation: | Steppe |
| The difference between GMT: | GMT+3 |
| Telephone Code: | +474 |
| Currency: | Turkish Lira |
| Socket Type: | Type C |

How to Get to Kars?
Kars is one of the most visited cities of its region and swarming with many cultural and natural attractions all around. Pegasus Airlines offers direct flights to Kars from İstanbul. The flight duration to Kars from İstanbul is 2 hours and 5 minutes.
You can buy your direct flight tickets to Kars from İstanbul from here.
Transportation from Kars Harakani Airport to City Center
Kars Harakani Airport is located 6 kilometers away from the city center. You can get to city center with public bus, taxi and car. Public bus is available for every arriving flight in the airport. It costs 3 liras and takes approximately 20 minutes. There are also many taxis available in the airport 24/7. The trip to the city center approximately costs 35 liras. You can also enjoy the city with a rental car. Pegasus Airlines car rental service has great offers for you in here.
Public Transport in Kars
You can use public buses, small buses and taxis to get around in the city. Kars does not have an extensive public bus network and most of the public transportation relies on small buses. Public buses are available from 06.00 to 21.00 and cost 2.50 liras (2019) for most trips. Small buses cover many routes around Kars and they all have a stop in the city center. They do not have fixed stops on the route, pick-up and drop-off is made on demand and fare is paid in cash. Taxis are another way of transportation in Kars. Taxis cost 5 liras (2019) per kilometer. 
Best Time to Visit Kars
Kars has a continental climate with hot summers and cold and snowy winters. The hottest month is August and the coldest month is January. Unless you are planning to ski on amazing Sarikamis Mountain, we suggest you to visit Kars during summer or early autumn since the weather is pleasant and more welcoming. It is also recommended for you to enjoy Kars at least two to three days.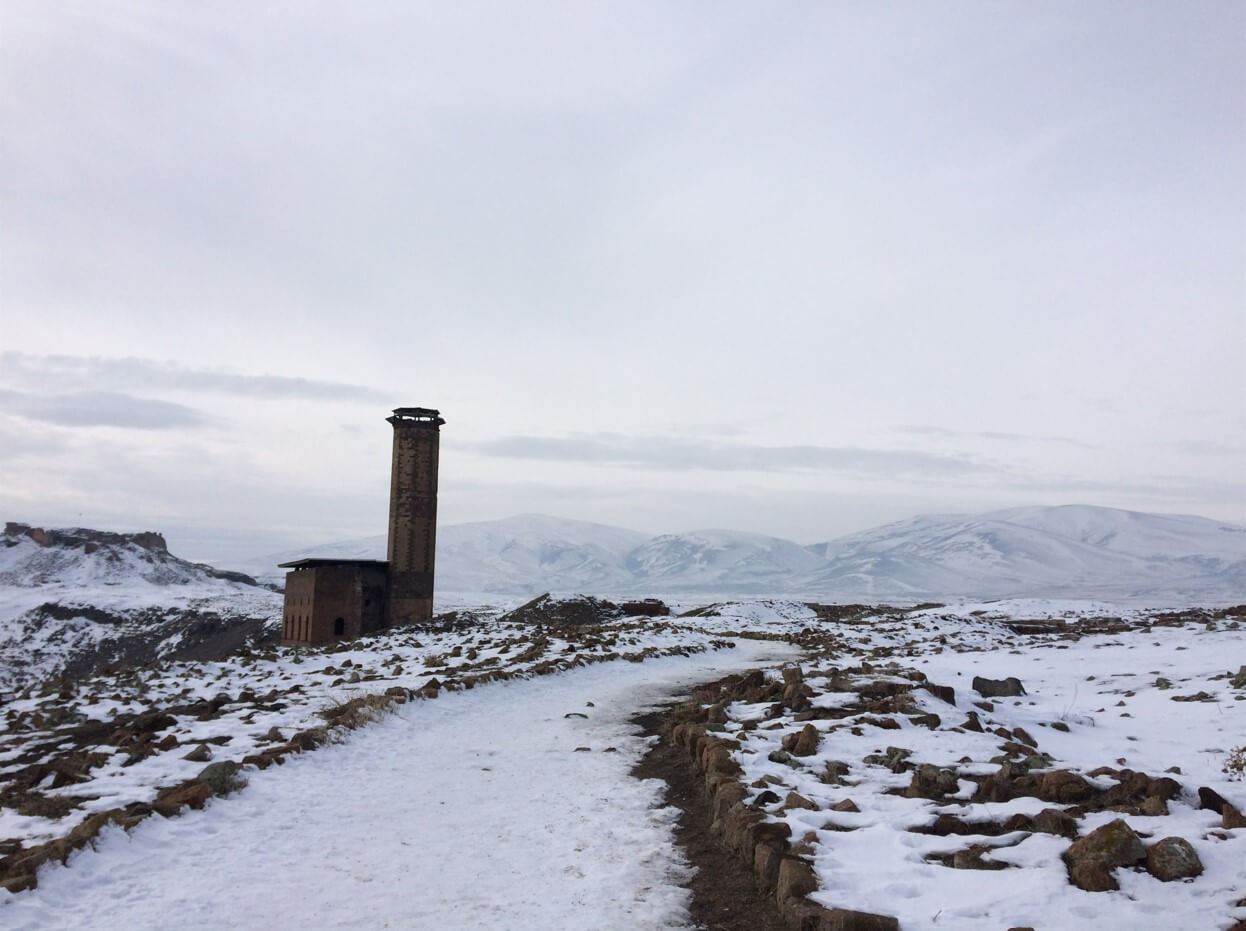 Festivals in Kars
International Kars Culture Week (June)

Kars Caucasian Culture Festival (September)

Traditional Sarikamis Snow Festival (March)

Traditional Ram Festival (June)

Stager Cheese Festival (July)

International Golden Goose Film Festival (November)
Places to Visit in Kars
Kars is one the most significant cities in its region and attracts a growing number of tourist each year thanks to its amazing natural wonders and historical landmarks.
Sarikamis Ski Center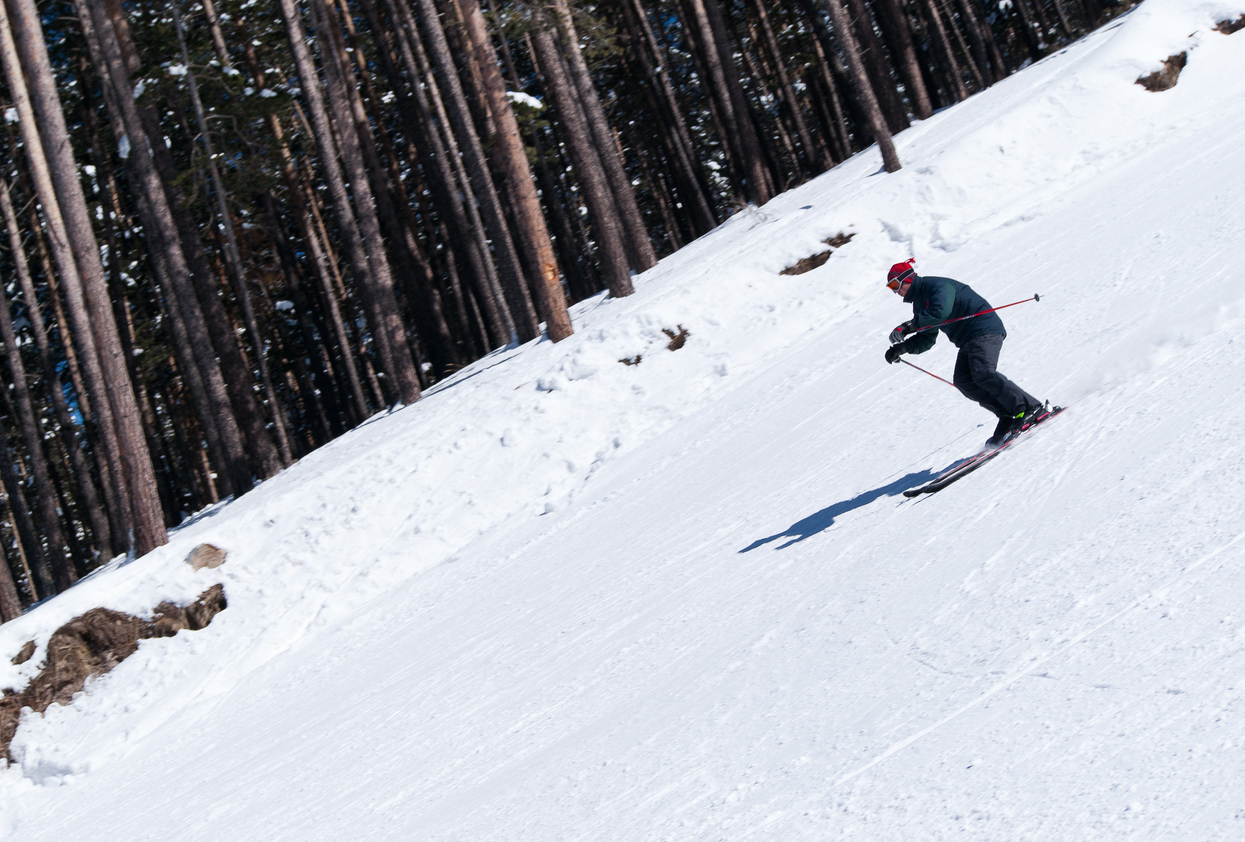 Sarikamis Ski Center is one of the most popular winter tourism destinations of Türkiye. The ski center is located 54 kilometers away from the city center. There are also many recreational areas around the Sarikamis Mountain. 
Ani Ruins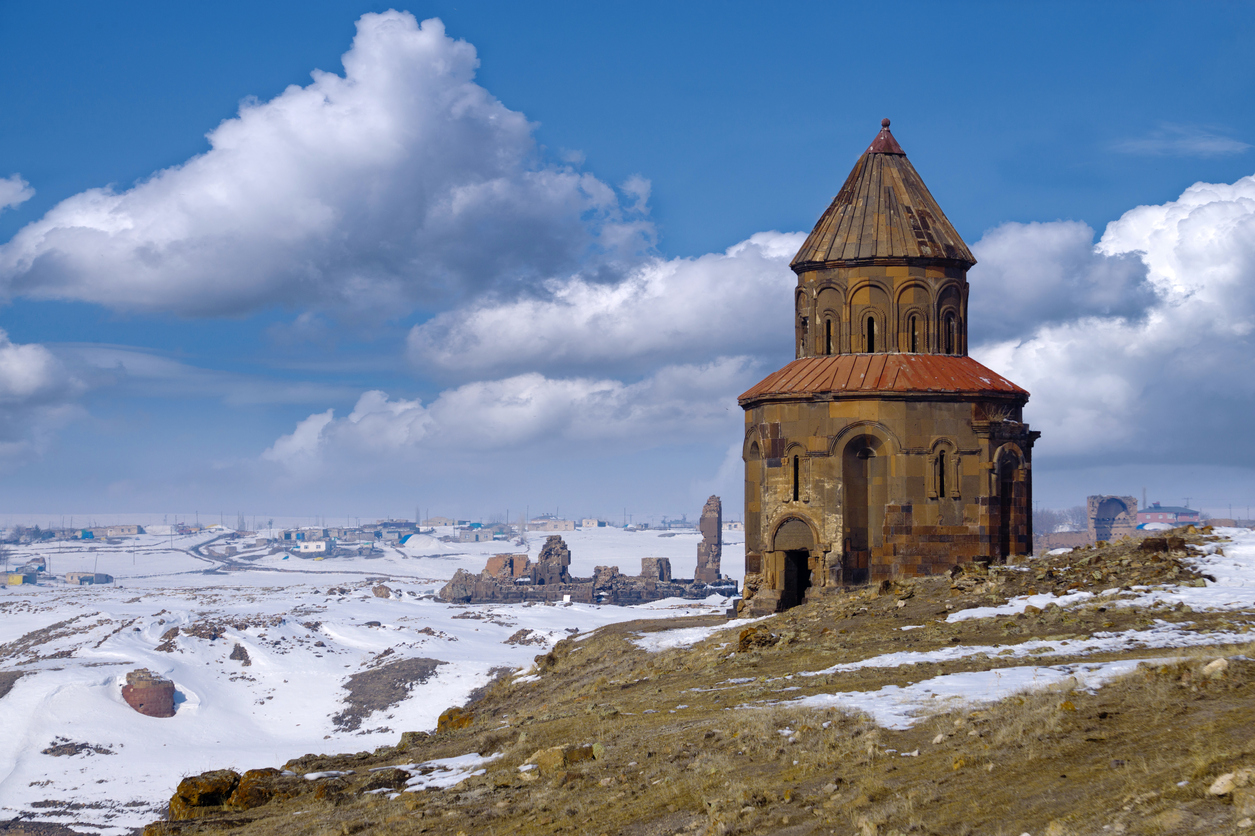 Ani Ruins is on the UNESCO World Heritage List and was home to countless civilizations. The ruins are located 48 kilometers away from the city center. Ani Ruins covers a huge area and is a popular destination among local and international tourists.
Lake Cildir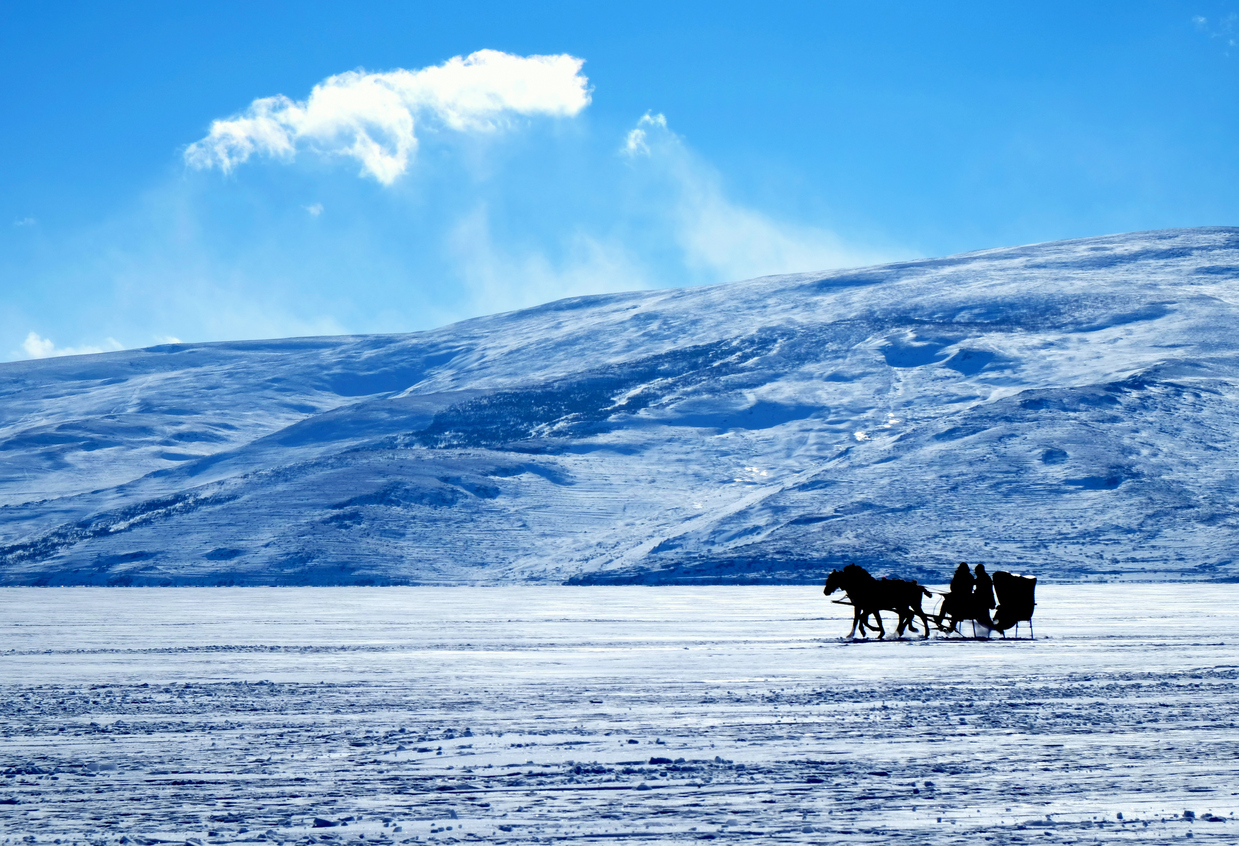 Lake Cildir is located 70 kilometers away from the city center. The lake covers 120 square kilometers and freezes during winter season and visitors can enjoy horse riders on the iced lake.
Horomos Monastery
Horomos Monastery is one of the most significant monasteries of Armenian people and located 15 kilometers away from the Ani Ruins. The monastery was built in the 10th century. 
Kars Castle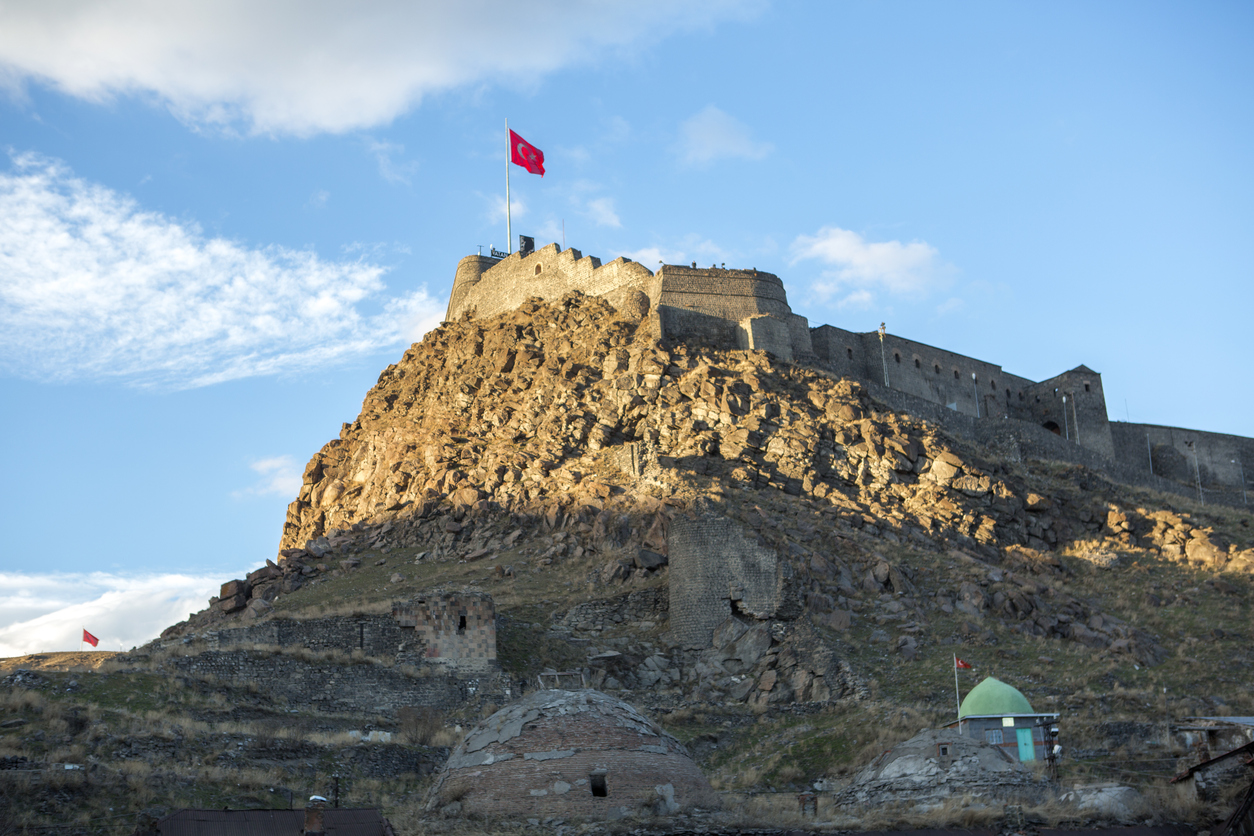 Kars Castle is one of the most significant historical landmarks of the city and was built in the 12th century by the Seljuk Empire. The castle also has a tomb, armory and a mosque. Kars Castle is walking distance away from the city center.
Where to Stay in Kars?
Kars is a popular tourism destination throughout the year and is home to many good hotels. Hotels in Faik Bey Street are in the city center and closer to main public transport stations and also to the airport. If you are in Kars for the first time, it is recommended for you to stay in these hotels since you can engage with the everyday life of locals. In addition to that, you will be walking distance away from some of the great cultural attractions. 
If you are in Kars in winter season, Sarikamis district has many amazing hotels next to the ski center. These hotels are 45 minute drive away from the airport.  
What to Eat in Kars?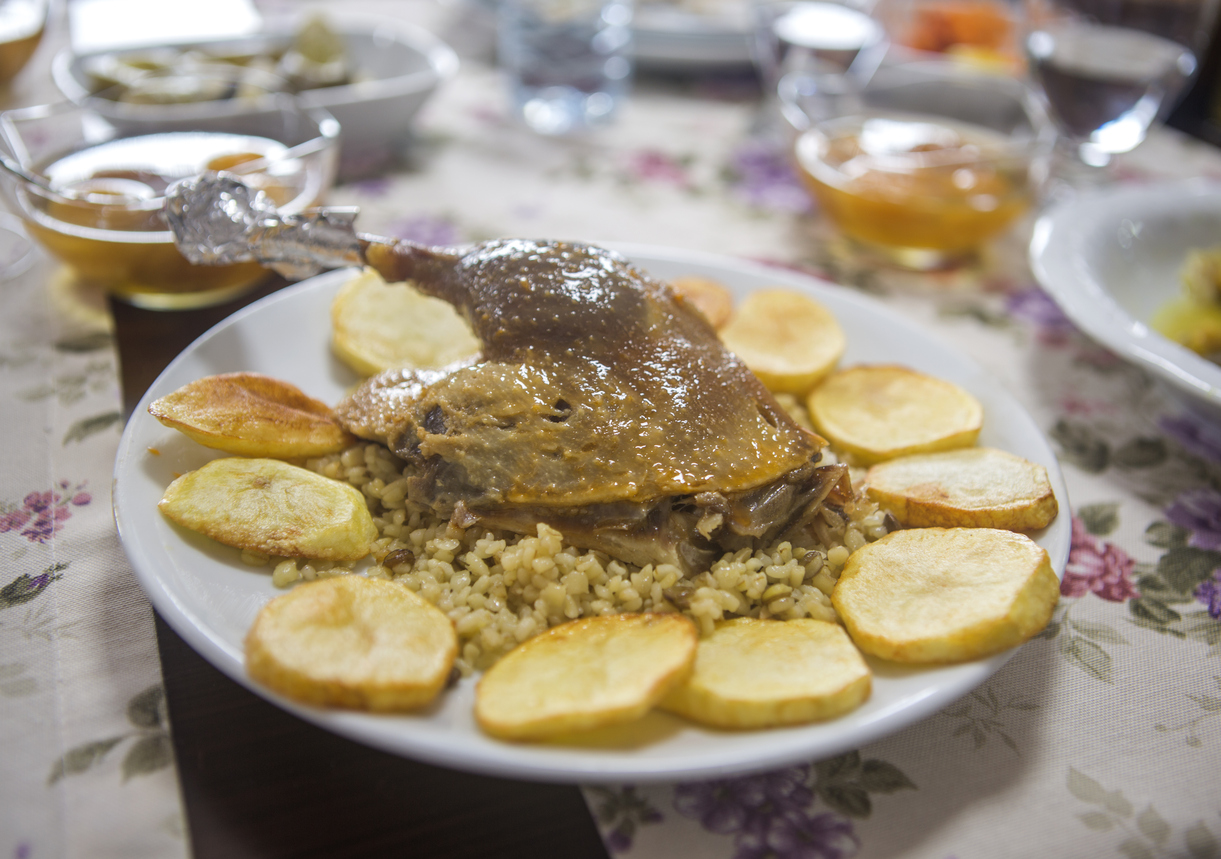 Kars culinary scene is meat and dairy based since its terrain enables cattle to grow with natural feed. The city is famous for its one of a kind goose recipes and traditional stager cheeses.
Shopping in Kars: Best Souvenirs to Buy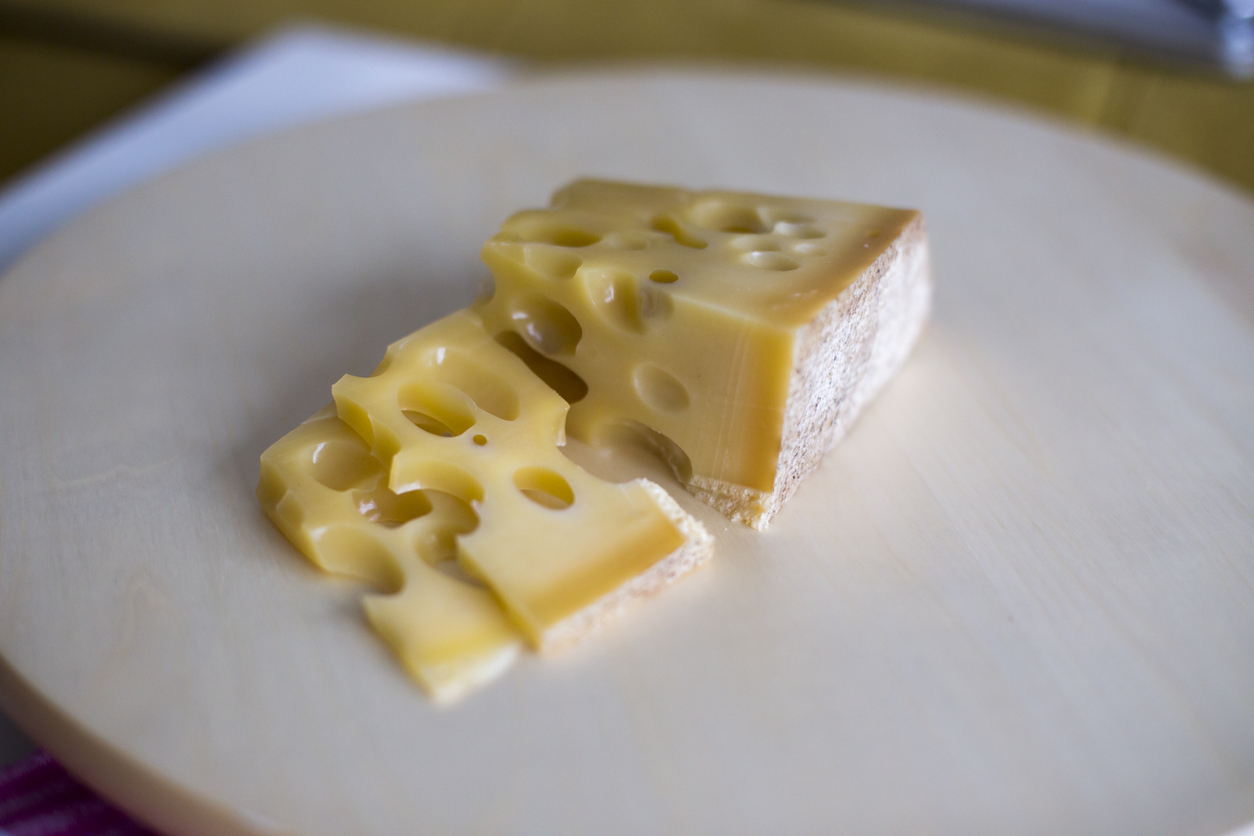 Kars is famous for its renowned cheeses, flower honey and rugs. You can find a couple of souvenir shops located on the north end of Atatürk Street where you can find authentic Kars souvenirs. It is also recommended for you to visit the popular Cheese Museum located in the Boğatepe Village which is 45 minute drive away from the airport.
Nightlife in Kars
Kars does not have an active nightlife. In the city center, you can find many cafés that offer live Turkish music until midnight around Faik Bey Street.
Things to Know Before Visiting Kars
Kars is one of the coldest cities in Türkiye. It is a good idea to bring the best coat you have.

It is recommended for you to bargain the fare before hopping into a taxi. 

Credit and debit cards are commonly accepted.
Essential Numbers
City Code: 0 474
Kars Harakani Airport: (0 474) 213 56 68
Airport to City Center Transfer Bus: 0474 223 21 52