Abu Dhabi is the capital and the second most populated city of the United Arab Emirates. The city is located in the southeastern part of the Arabian Peninsula and is in the center of the country. The name "Abu Dhabi" means Father of the Gazelle in Arabic, and is thought to come from folk tales and the abundance of gazelles in the area. 
Abu Dhabi is one of the richest cities in the world thanks to its immense oil reserves. This wealth also resulted in considerable investments regarding infrastructure, creating a luxurious and modern tourism destination. 
Even though Abu Dhabi has many archeological sites that date back to the earliest civilizations, the city itself is fairly new with a diverse and multicultural society. Today the city is best known for its manmade islands and a remarkable landscape with huge skyscrapers.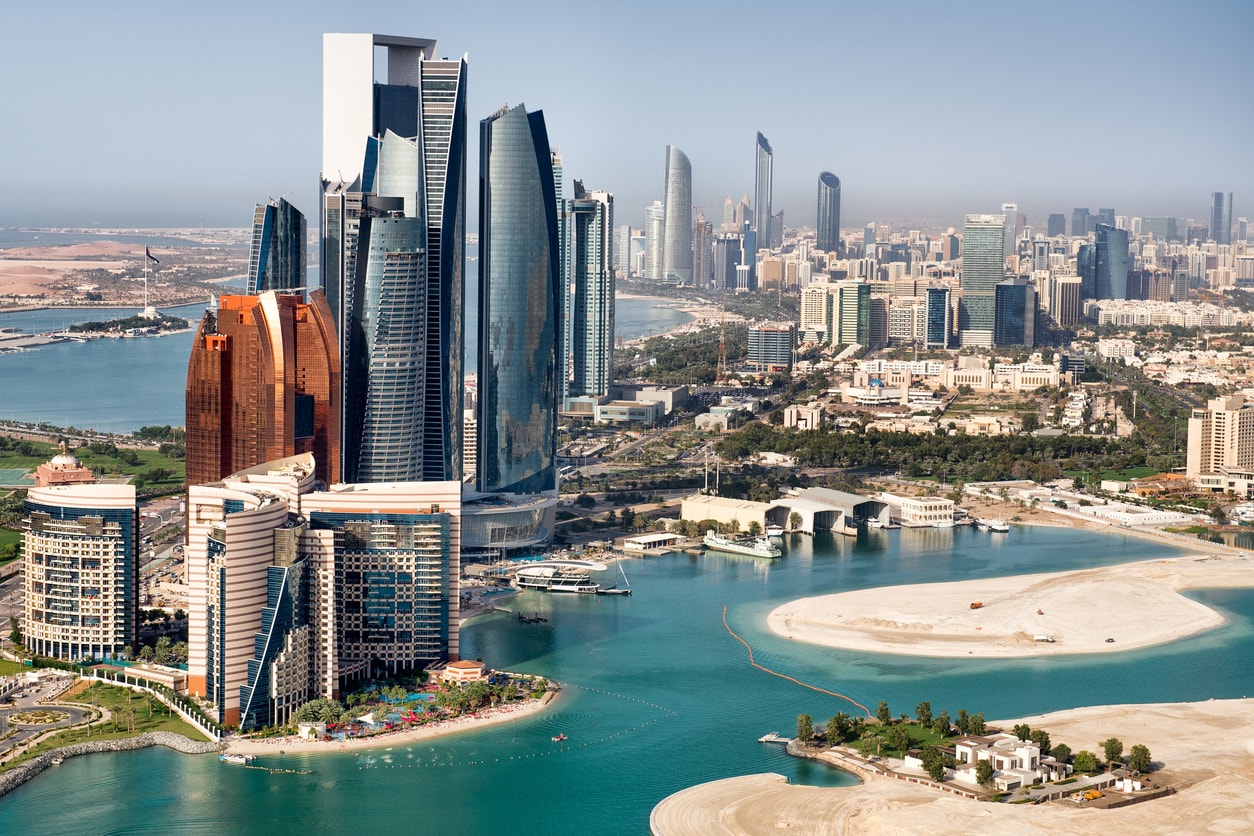 General Information
| | |
| --- | --- |
| Country: | United Arab Emirates |
| Region: | Center of UAE |
| Area: | 972 km2 |
| Language: | Arabic |
| Average temperature: | 26.8 Celsius |
| Climate: | Sub-tropical Arid Climate |
| Vegetation: | Desert Plants |
| The difference between GMT: | GMT+4 |
| Telephone Code: | +962 |
| Currency: | Arab Emirate Dirham (AED) |
| Socket Type: | Type G |

How to Get to Abu Dhabi?

Abu Dhabi is a modern and exciting city. The city is expanding its touristic influence every year and so is Pegasus Airlines. Pegasus Airlines offers direct flights to Abu Dhabi from İstanbul Sabiha Gökçen Airport. The flight takes approximately 4 hours and 40 minutes. You can buy your Abu Dhabi flight tickets.
Transportation from Abu Dhabi International Airport to City Center
Abu Dhabi International Airport is located 30 kilometers away from the city center. You can get to the city center via bus, taxi or rental cars.
The bus line A1 will take you to the city center. Busses depart from lower curbside of terminal 1 and 3 and just outside of the terminal 2 every 40 minutes, 24/7. The trip costs 4 AED and takes approximately 45 minutes.
There are many luxury taxis in the airport that can take you to the city center. Drivers are highly trained and are knowledgeable about the city. Taxis have an opening price of 25 AED from the airport and cost 1.6 AED per kilometer. 
You can also enjoy the city with a rental car. Pegasus Airlines car rental service has great offers for you.
Public Transport in Abu Dhabi
You can use busses and taxis to get around the city.
Abu Dhabi municipality offers a detailed map of city bus network and schedules here. You need a rechargeable Halifat Card in order to use the public transport. They are available in every bus stop for 5 dirhams. Taxis are another convenient way to travel in Abu Dhabi as the city has well-maintained multi-lane highways all around.
Taxis cost 1.82 dirhams per kilometer and 12 dirhams is the minimum fare.(2019)  
Best Time to Visit Abu Dhabi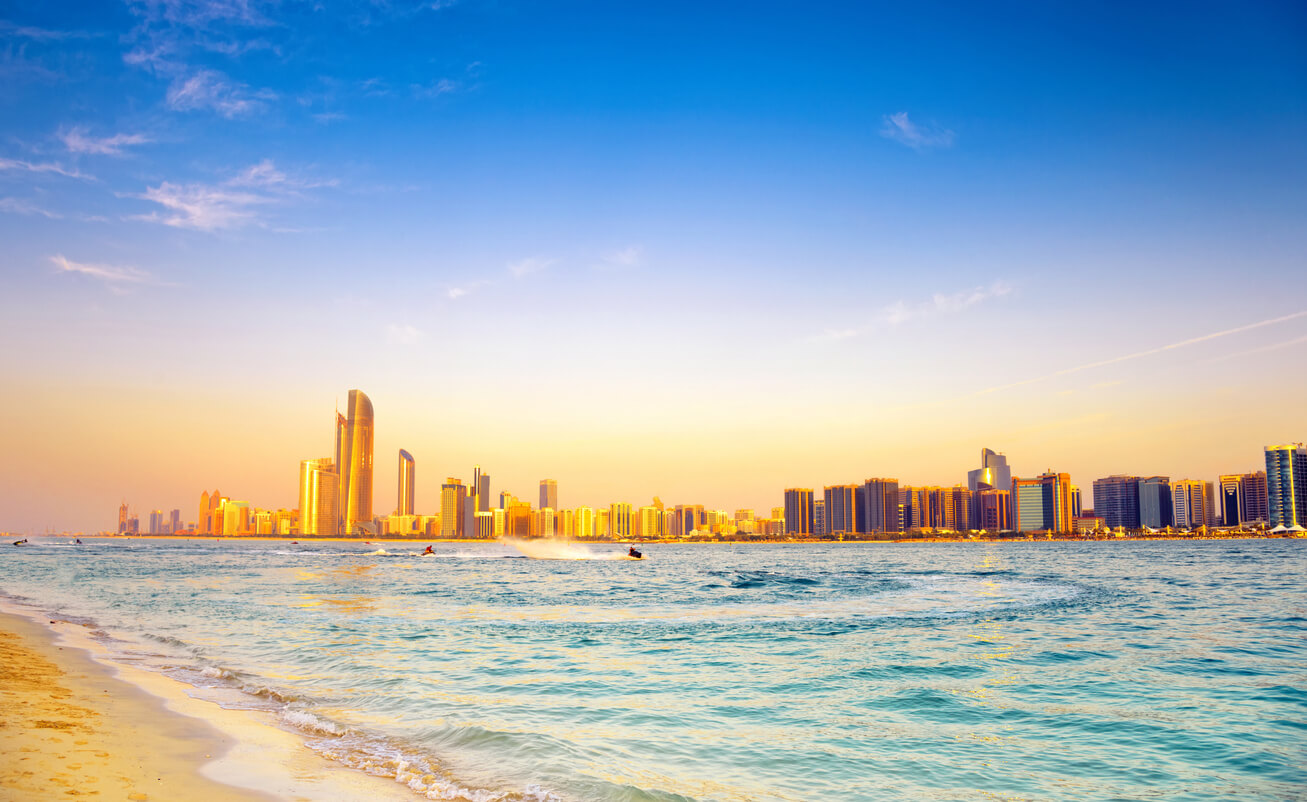 Abu Dhabi is usually very hot and dry throughout the year. Although temperatures are always high in average, the weather gets cooler from December to April. The warmest month is August and the coolest month is January. We suggest you to visit Abu Dhabi during February, March or April. It is also recommended that you stay in Abu Dhabi at least two or three days to enjoy the city and all the sights.
Festivals in Abu Dhabi
There are a number of events and festivals going on in Abu Dhabi throughout the year. You can plan your trip around these events and festivals for a different attraction. 
Al Ain Music Festival (January)

Abu Dhabi Shopping Festival (March)

Liwa Date Festival (July)

Al Dhafra Festival 2019 (December)
Places to Visit in Abu Dhabi
Abu Dhabi is a future-oriented and multifaceted capital. Its cosmopolitan nature combined with the local cultural influences creates a composition that is very modern and unique. There are many breathtaking attractions in Abu Dhabi that is impossible to experience in anywhere else.
Sheikh Zayed Grand Mosque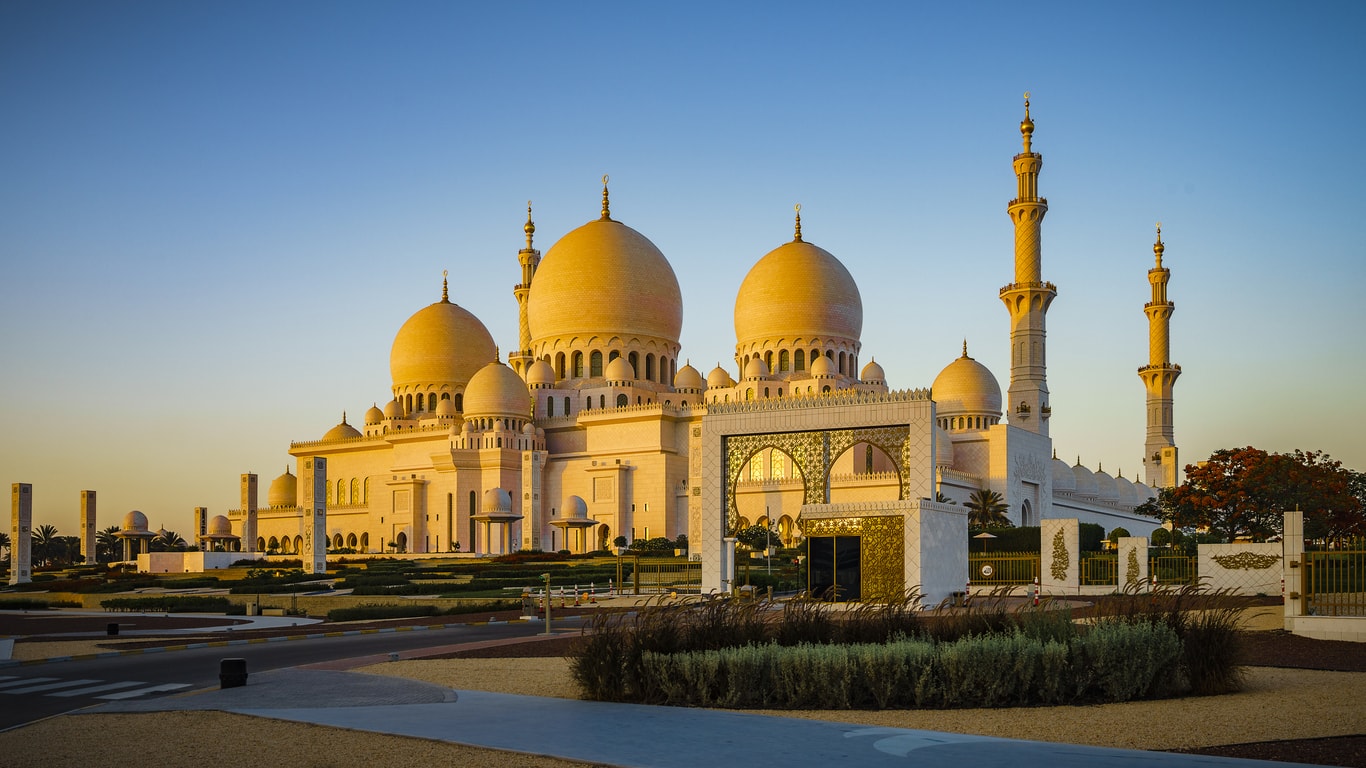 Sheikh Zayed Grand Mosque is the largest mosque in the United Arab Emirates. It is a unique experience to see this magnificent mosque with all its elegant marble and gold. The mosque contains the largest one piece carpet in the world. There are guided tours for the mosque daily and you are expected to comply with the dress code. Women have to wear a scarf inside the mosque and cover their shoulders and knees. Men are expected to cover their knees and elbows.
The Corniche
The Corniche is the great beach of Abu Dhabi that has a sandy shore and walkway for about 6 kilometers. Many of the hotels and shopping areas are located here. The scenery is spectacular. There are also many things to enjoy in the Corniche such as top-level restaurants, parks and water sports.
Saadiyat Island
Saadiyat Island is the newly emerging cultural haven of Abu Dhabi. The island is located 500 meters away from the main shore and hosts many cultural activities like live performances, contemporary exhibitions and concerts. There are also many modern museums in the Saadiyat Island.
Heritage Village
Heritage Village offers an extraordinary look at Abu Dhabi's past. It is interesting to see the culture and the heritage of Abu Dhabi in contrast to the city today. The Heritage Village is fairly small and should not take more than one hour to see.
Al Jahili Fort
Al Jahili Fort is built at the beginning of the 19th century and one of the few historic landmarks of the city. The fort is made with mud bricks and is a great display of the Arabian Architecture. Al Jahili Fort is also home to a museum dedicated for desert explorer Sir Wilfred Thesiger.
Where to Stay in Abu Dhabi?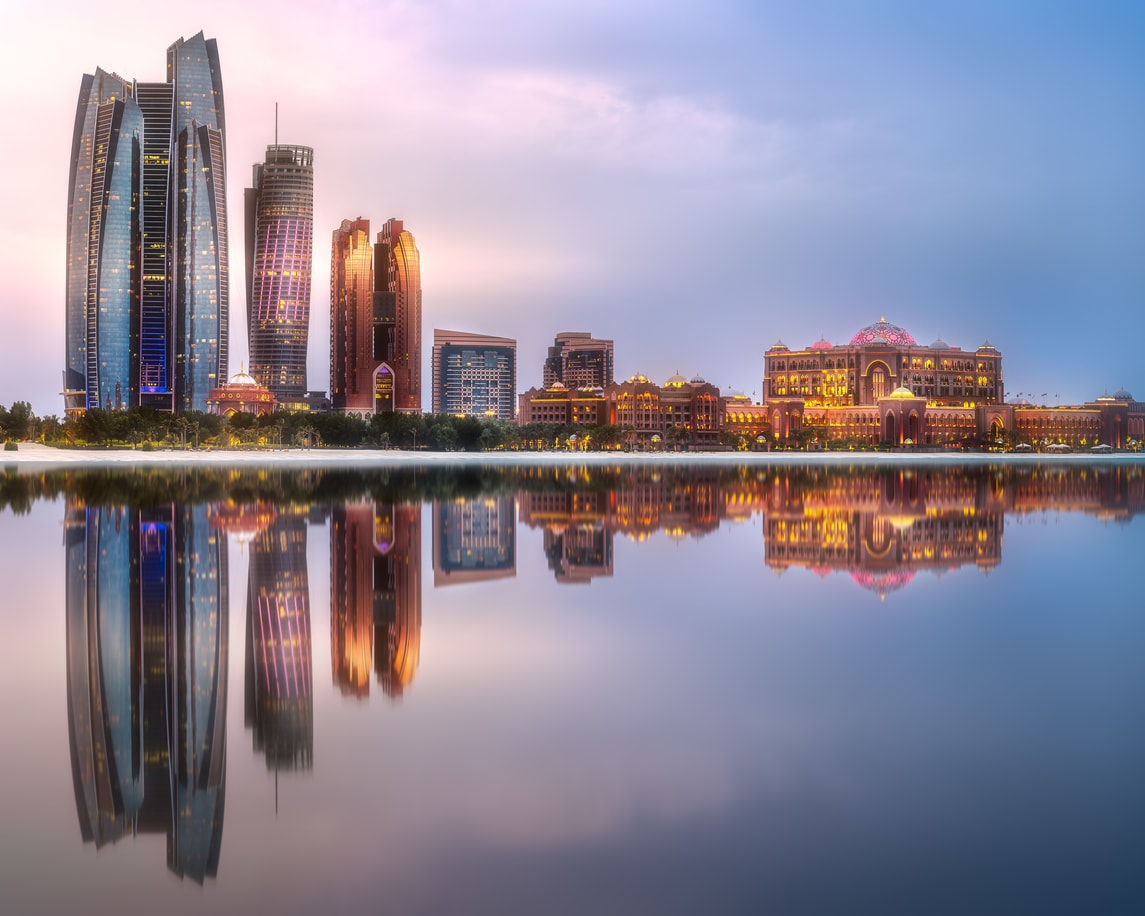 If you are in Abu Dhabi for a business trip, you can choose to stay in a hotel near the airport. You can still enjoy the city since the airport is located near the shore and offers beautiful sights.
For recreational trips, you can choose among the best five-star hotels the world can offer. Most of them are located in the Corniche Road, where you can enjoy the beach, the restaurants and get a ride to many attractions in the city.
There are also low-budget accommodation options in Abu Dhabi. You can choose to stay in rentals or shared apartments, which are usually available when booked in advance.
What to Eat in Abu Dhabi?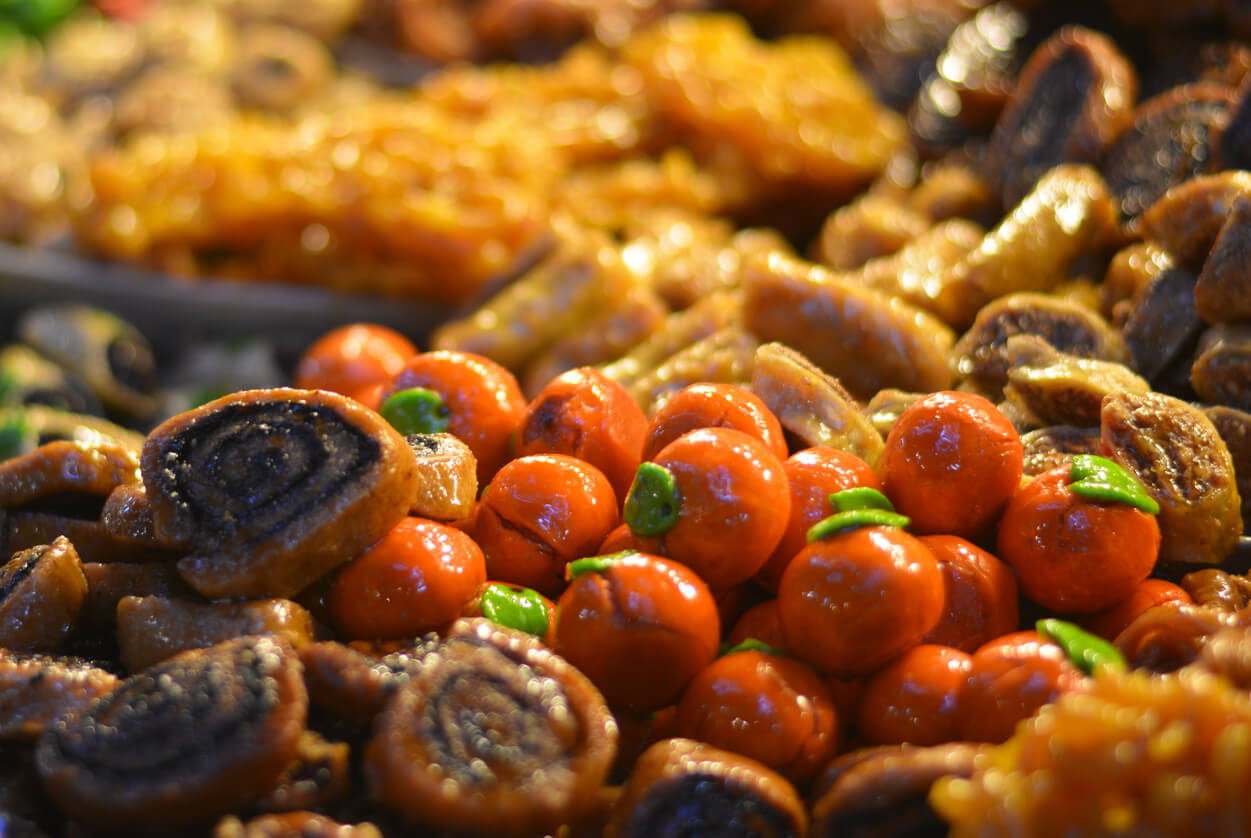 Abu Dhabi is a diverse cosmopolitan city, which can also be seen in its cuisine. There are many restaurants in the city that specialize in various world kitchens. Seafood is the trademark of Abu Dhabi cuisine.
Seafood, Umm Ali Dessert: Al Dhafra Restaurant
Raqaq: Al Fanar Restaurant Zaatar,
Camel Meat: Mezlai Restaurant
Shopping in Abu Dhabi: Best Souvenirs to Buy
The city has renowned shopping malls. These malls are spread everywhere in downtown and home to countless international brands. Marina Mall is the most popular shopping center in Abu Dhabi. There are countless things to buy ranging from traditional souvenirs to the last designer product. Heritage Museum also offers traditional Abu Dhabi souvenirs such as hand woven clothes and ceramics.
Nightlife in Abu Dhabi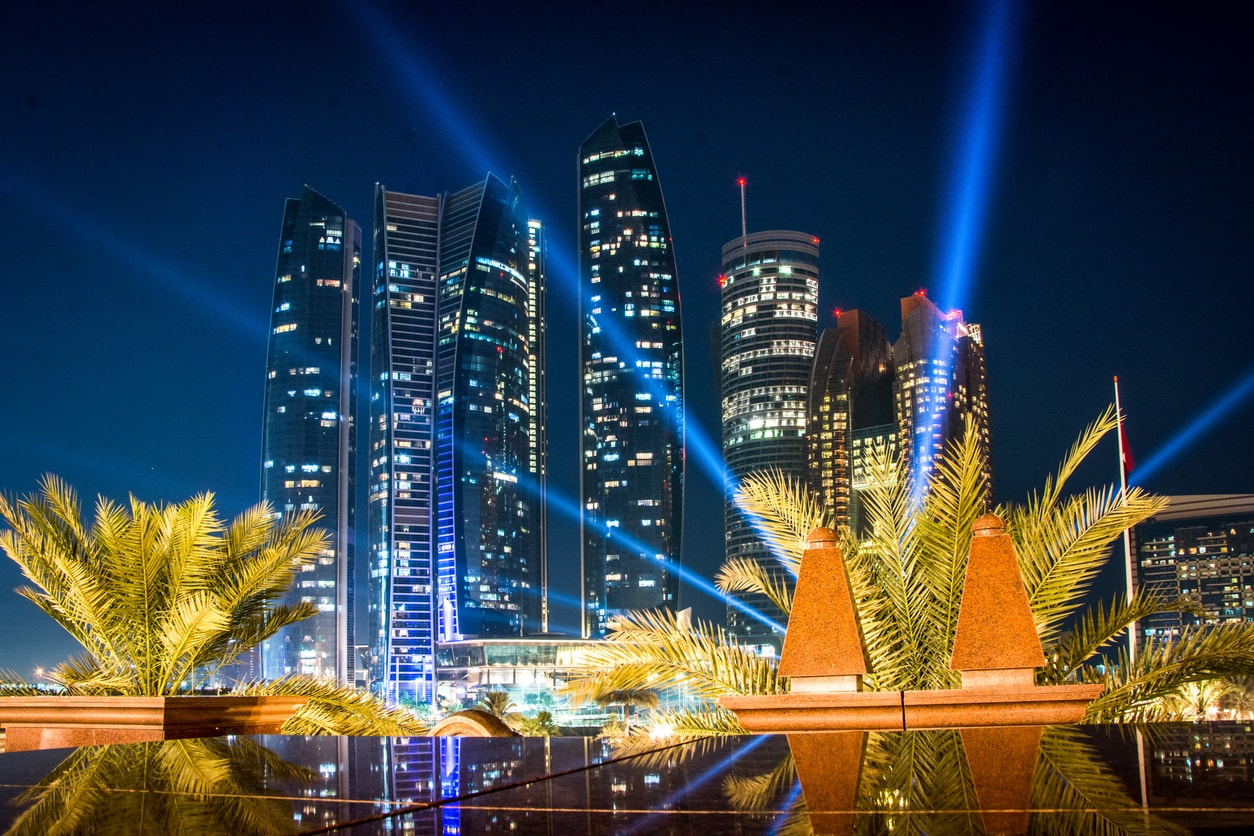 Although there are many options for you to enjoy Abu Dhabi at night, nightlife mainly revolves around the hotels. There are different options to choose from depending on your preference. You can relax on the beaches in a tranquil atmosphere or go dancing in a hotel's club. Hotels in downtown and the Corniche Road are great places to have a pleasant night. "Butcher & Still, Four Seasons Hotel" offers a calm night to its visitors with great interiors. Abu Dhabi's club scene is also lively and if you want to go dancing "Legends Night Club, Sheraton Abu Dhabi Hotel & Resort" is the place to go.
Things You Should Know
It is not recommended to display affection with your partner in public. It is not considered a crime but is culturally unwelcomed.

Credit and debit cards are commonly accepted.

It is important to cover your skin with a light, breathable fabric. It is mostly very hot under the sun and can be cold indoors.

Women are expected to wear clothes that cover their shoulders and knees. 
Essential Numbers
Country Code: +962
City Code: 2
Abu Dhabi International Airport: +971 2 505 5555
Police: 999
Ambulance: 998