Antalya is one of the biggest cities of Türkiye, located in the Mediterranean Region. Antalya is a historical city with traces of Byzantine, Seljuk and Ottoman Empire, especially from the Roman Empire. These traces can be felt in the texture of the city today. The city has been an important trade center throughout history and has played a critical role in the Mediterranean trade. For this reason, it has a cosmopolitan structure as it is in history.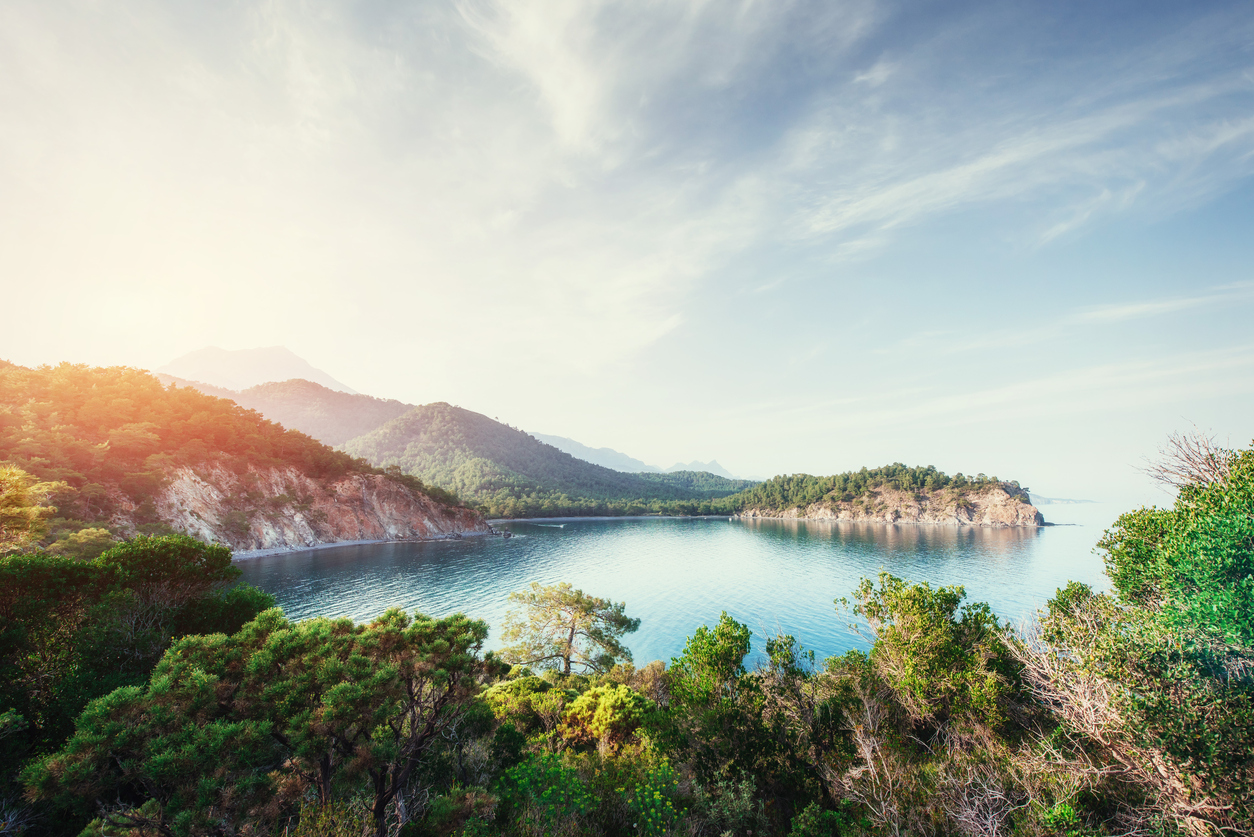 With its warm weather, attractive beaches and touristic activities and historical importance, Antalya has always been a popular destination for local and international tourists. Average temperature is around 20 in Antalya during the year, which makes it a perfect location for the ones who want to enjoy a warm summer holiday, complete with swimming in the beautiful Mediterranean and   Because of the tourists' attraction most of the local people speaks English. Furthermore, Russian and Arabic are the spoken languages in Antalya as well. With its beautiful nature and warm sea, as well as a variety of historical tourist attractions, your trip to Antalya will be a remarkable lifelong memory.
With its 19 counties, Ankara has always been a great part of the development of the Türkiye's Mediterranean Region. The entire city lies to the west of the Mediterranean Region and is located between the Gulf of Antalya and the Western Taurus Mountains. When we look at the geographical location, Antalya has a central place: To the south are the Mediterranean, Muğla to the west, Burdur and Isparta to the north, Konya to the northeast, and Karaman and Mersin to the east.  
General Information

| | |
| --- | --- |
| Country | Türkiye |
| Region | Mediterranean   |
| Area | 20,177 km2 |
| Language | Turkish |
| Average Temperature | 20 C |
| Climate | Mediterranean |
| Flora | Maquis |
| GMT Difference | +3 |
| Phone Code | +90 (242) |
| Currency | Turkish lira |
| Plug Type | C |


How to Get to Antalya?

As the center of the region, Antalya is a destination you can easily travel via several highways, seaway, and most practically, airway. You can directly fly to Antalya International Airport with affordable prices by Pegasus Airlines. The journey from Istanbul to Antalya takes about 1 hour. You can reach Antalya via Istanbul. As one of the biggest city of Türkiye, finding flights to Antalya is usually easy and plane tickets are fairly-priced.
You can buy your İstanbul to Antalya flight tickets by clicking here.
Transportation from Antalya Airport to City Center

People who want to get to Antalya city center from the airport should consider the distance. The distance between the two is around 14 km. Buses are the cheapest means of transport, but they are not suitable for carrying luggage. There are also private buses from the airport to the city center. Going to the city center from the airport is also easy – just take the busses with numbers 600 or 800. You can also find public transport all over the city, starting at 06.00. Bus number 600 travels between Antalya Airport and Antalya bus station every 30 minutes and bus number 800 transports every 2 hours between the airport and Lara area. Buses belonging to airlines operate according to arrival times. Contact your airline for more information. 
Public Transport in Antalya

Urban transportation is very easy in Antalya. Tram, public bus, water bus, commercial taxi options are available. Use them to get to every point of the city quickly. You can check the city bus service from Antalya here. You can easily reach many points from the airport by city bus lines. You can also use the buses to walk around the city. Tourists generally prefer water buses and trams. These means of transport provide a pleasant journey experience as well as crossing the sights. You can check the "Antray" tram schedule here. 
Antalya Card is used for city transportation. If you are staying for more than one day, it is advantageous to purchase this card. Or you can choose disposable cards.
Best Time to Visit Antalya


Antalya welcomes tourists mostly in summer, especially from the end of the July until the end of September. Nevertheless, Antalya is a charming option four-season with its various beauties that might interest tourists who mostly go beyond the ordinary. 
If you look for a relaxing, calm holiday, the best time of the year to visit Antalya is spring. Also, the water is warm even in spring! With a nicely planned program, you can discover Antalya's nature and history within a week. If you wish to spend more time swimming and sunbathing, you can join a majority of tourists who prefer to stay in the city for a month. 
Festivals in Antalya

Antalya is also a popular destination for cultural and art festivals during the year. You can arrange your trip according to these festival dates. Here are some of the festivals you should participate in during your visit:
Antalya Akra  Jazz Festival (Sep - Oct)

Aspendos International Opera and Ballet Festival (Sep 1 -18)

International Antalya Piano Festival (Nov 16-30)

International Antalya Film Festival. (Oct 26- Nov 1)
Places to Visit in Antalya

Antalya is the touristic capital of Türkiye. You can find an option for yourself no matter what your interest is! Whether you are keen to have refreshing natural experience or discover antique locations, you can find what you look for in Antalya! Here is a very brief list of the most popular touristic attractions:
Duden Waterfalls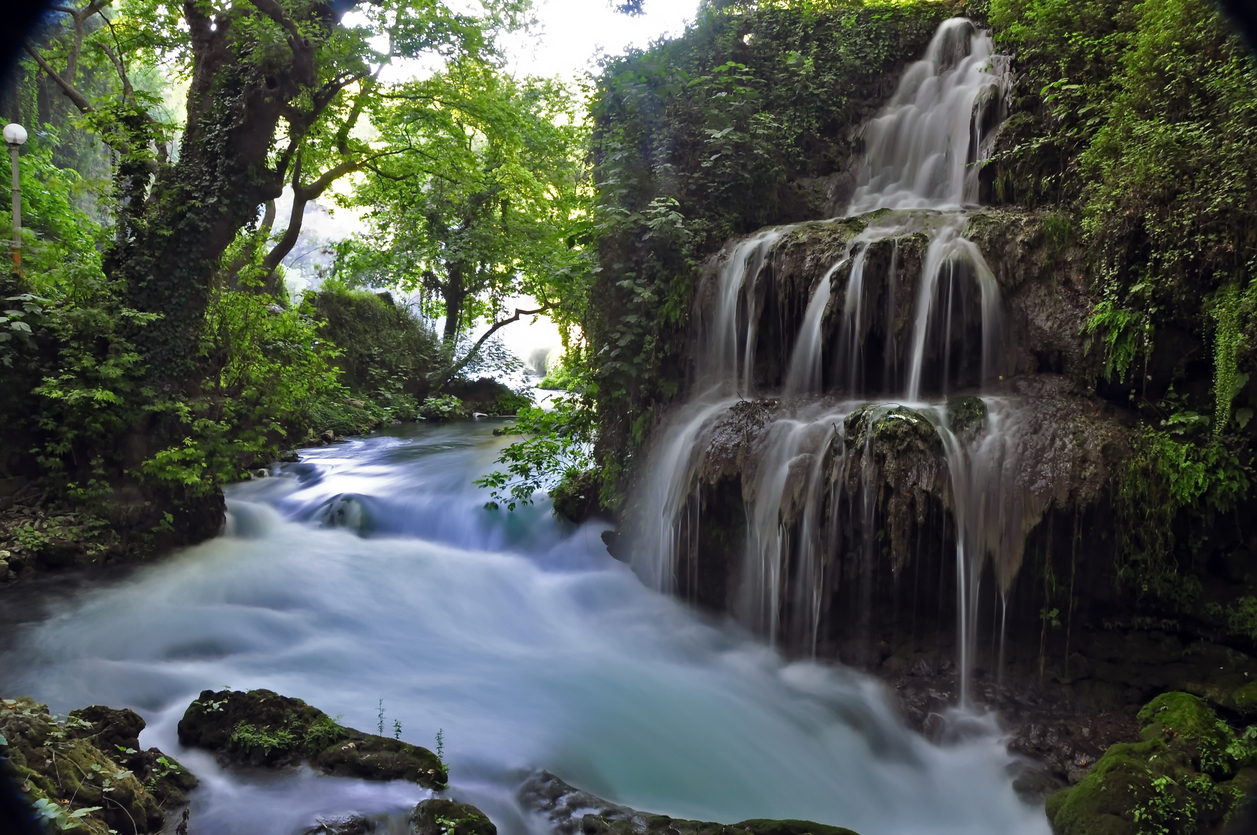 It is located in Varsak Neighborhood within the borders of Kepez District. Düden Waterfall is also referred to as İskender Waterfall and Yukarı Düden Waterfall in various sources. At the same time, there are people who say Düdenbaşı Waterfall. On the 28th kilometer of the old Antalya-Burdur road, there are two large karstic springs called Pınarbaşı on the 30th kilometer of Kırkgözler. After a short flow of these two rivers with plenty of water merging disappears in the subalpine sinkhole. Düden Waterfalls are among the first places visited by visitors to Antalya. Enchanted by its natural beauty, it provides a suitable environment for your pleasant time.
Kaleici

The Kaleiçi district of Antalya is an important tourist destination with ancient ruins. These ruins are part of the harbor breakwater located in the inner walls and the surrounding walls. The walls that surround the region from inside and outside are common works belonging to the historic periods. There are about 3000 houses within the city walls. The characteristic structures of the buildings not only give an idea about the architectural history of Antalya, but also reflect the lifestyle, traditions and customs in the region in the best way. So, Kaleici is the perfect place to discover the spirit of Antalya.
Antalya Museum

An important part of the Lycian, Pamphylia and Pisidia, three ancient cultural regions within the borders of the Antalya Region, which is one of the richest corners of Anatolia, constitute the responsibility area of the Antalya Museum. In Antalya, which is a unique open-air museum with its archaeological wealth and an international excavation center, scientists from many countries make scientific excavations every year. In this museum, you will have the chance to witness the unique historical heritage of Antalya.
Yanartas

Antalya is a very rich region with its geography, natural beauty and natural elements. In fact, even the smallest sight that can be seen reminds you of the incredible world of nature. Yanartaş in Antalya is one of the most important examples of this with its natural flames.
Olympus Ancient City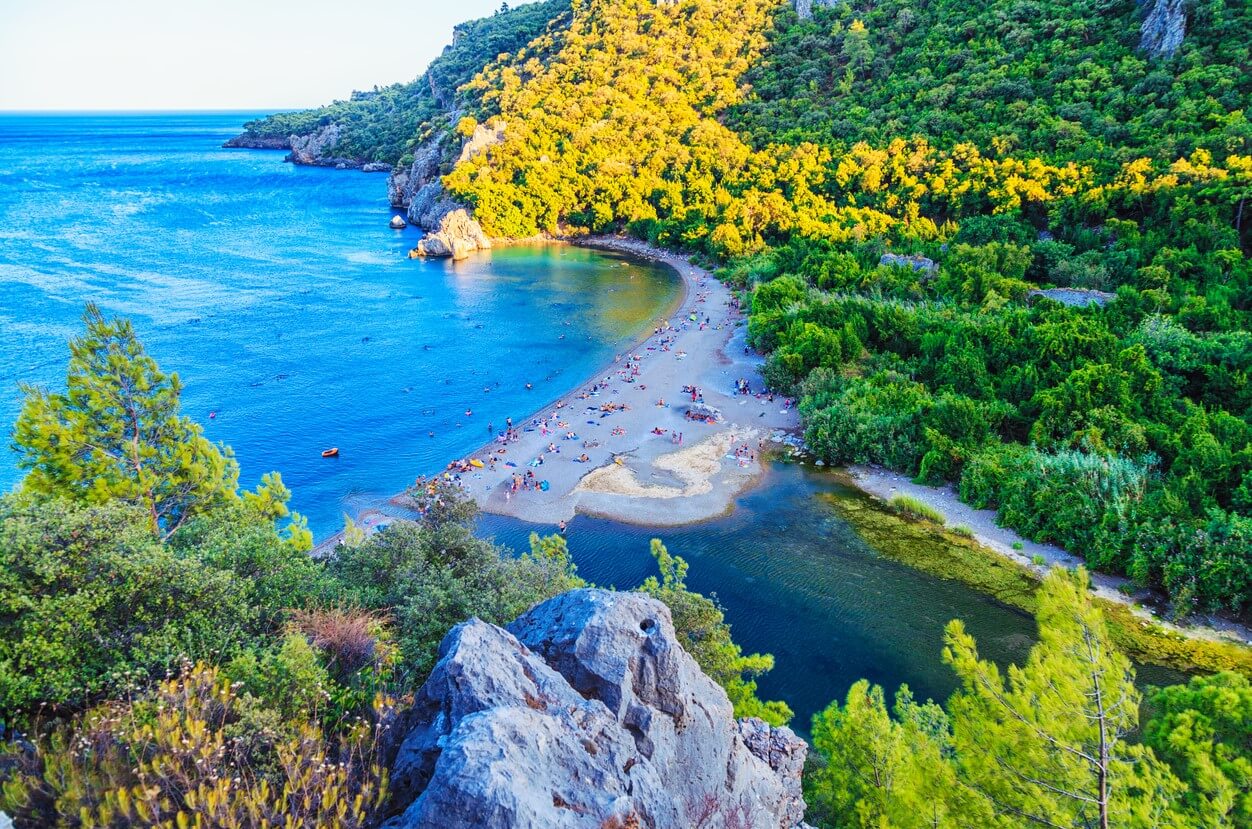 Olympos Antique City is an important port city located in Kumluca District in the west of Antalya. The name of the city, 16 km north of the extension of the Taurus Mountains is 2375 m. It takes from Tahtali Mountain. It is home to numerous buildings from the Hellenistic, Roman and Byzantine periods. The region is unique not only with its historical beauty but also with its natural beauties.
Perge Ancient City

Perge Ancient City is a city which is important for planning in the context of Late Classical, Hellenistic and predominantly Roman Empire periods. The ancient city is recommended to the UNESCO World Heritage List. Thousands of local and foreign tourists visit this site every year.
Where to Stay in Antalya?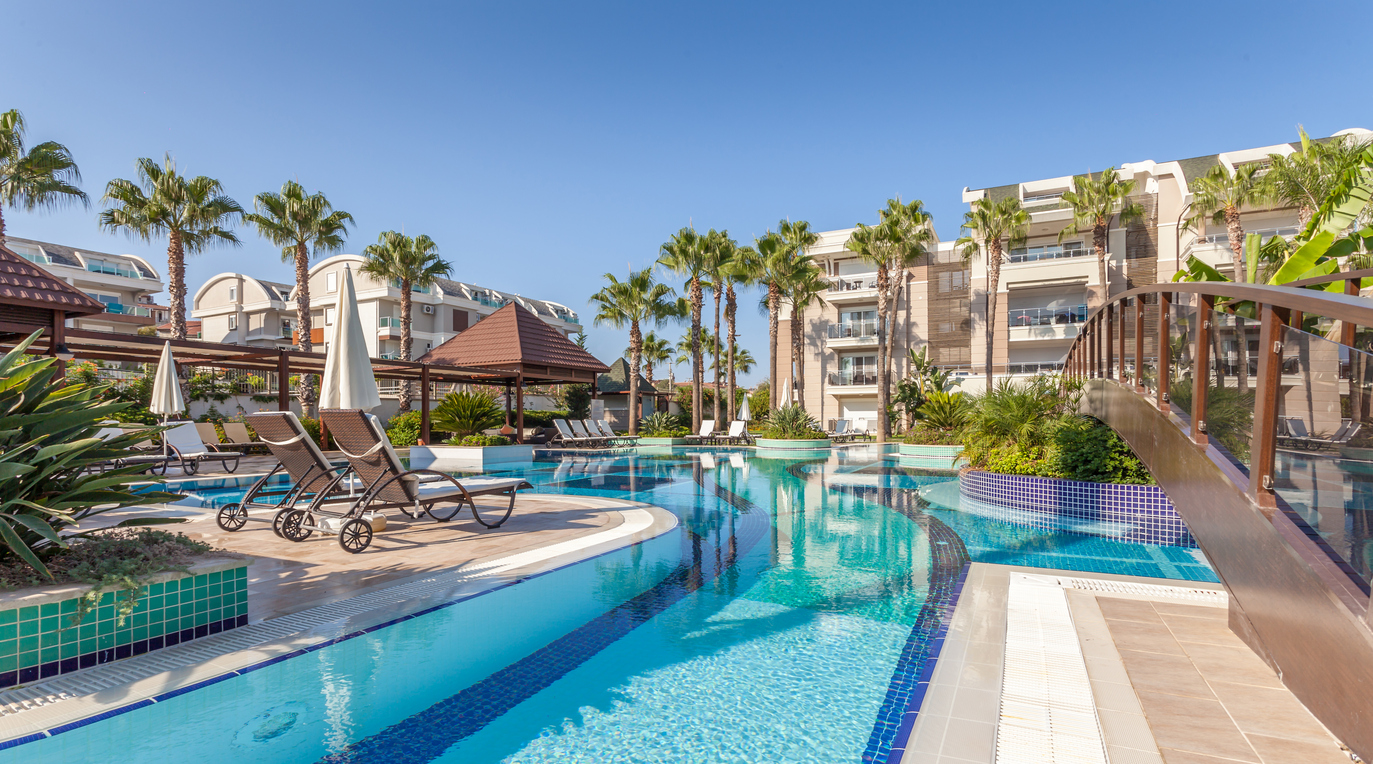 Due to high interest of the visitors, Antalya has innumerable options for accommodations. For instance, all inclusive five star hotels are the most popular options in Antalya among tourists who are from Russia, Ukraine, Germany, and Slavic and Baltic countries. You can find these options mostly around Belek. Moreover, you can find boutique hotels and guesthouses for budget-friendly accommodation around Belek.
On the other hand if you are keen to have a nature-friendly options, you can also find beautiful bungalows in Antalya. You can check Kemer district for a more affordable accommodation.
If you consider having a place that is close to the airport, you can look around Lara.
If you're here on a business trip, you'll be better off staying near the airport. There are many hotel options near the airports.
If your trip is a cultural trip, you should choose the streets that are within walking distance of historical values.
What to Eat in Antalya?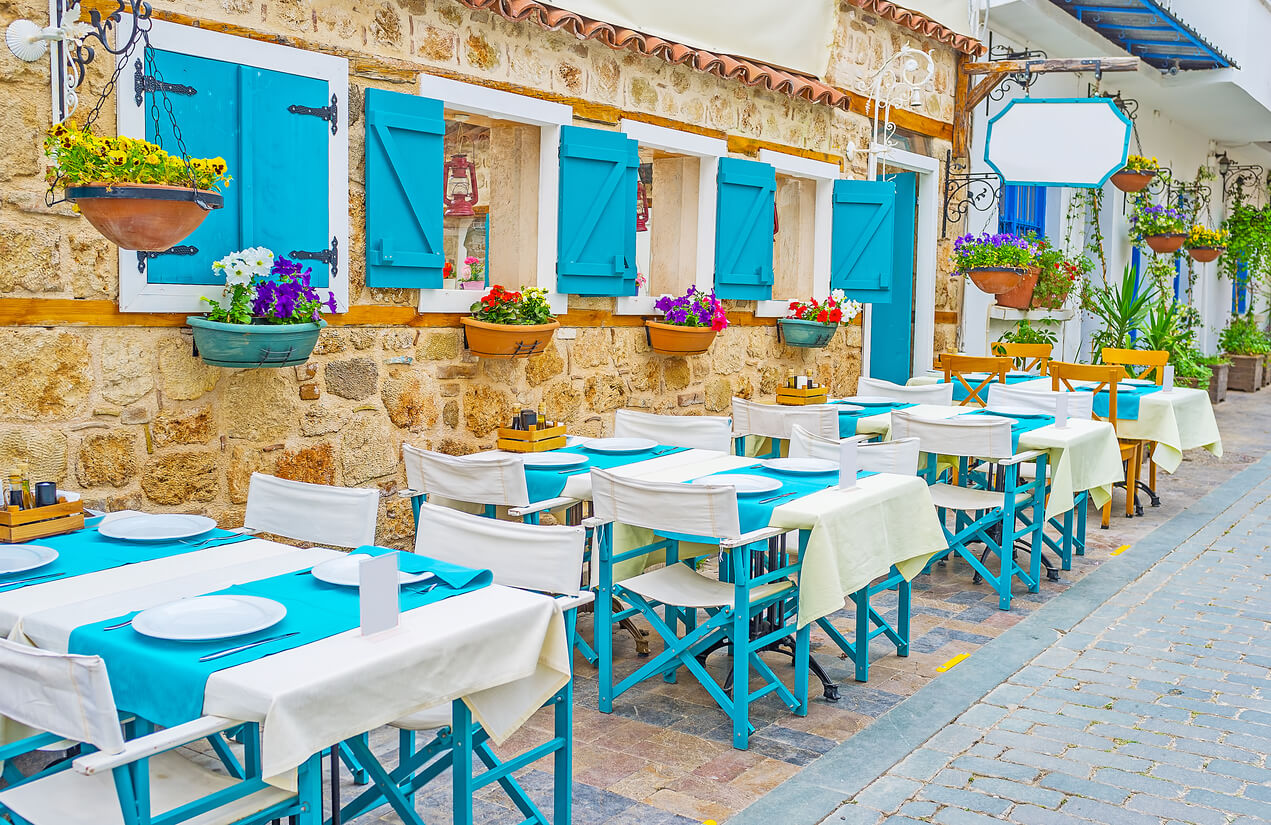 Antalya is rich for not only its overwhelming touristic elements but also its local dishes. In Antalya you can find a wide range of dishes from different cuisines.
  Toros Salad -

Adana Kebapçısı
The name of the salad comes from the mountains of the region. Toros Salad is made of local fresh vegetables, eggplants, pepper, fresh mint, sweet basil, garlic vinegar, lemon juice, and olive oil. With its light and refreshing taste, Toros Salad will be a delightful appetizer for you.
Hibesh is one of the most popular appetizers all around the region. It is made of a spread of tahina, cumin, lemon juice, and red pepper flakes. Moreover, you can eat Hibesh not only as an appetizer but also as a dip sauce or crème.
  Yoruk Kebab -

Yörük Park Restaurant
Yoruks are the Turks who used to- some of them still- live at Toros Mountains which is located and lengthen at the southern coast of Türkiye. With their natural and exclusive recipe, you can taste delicious local kebab all around the city.
  Kebab cooked in a seated clay pot -

Sıralı Kebap
Unlikely to Yoruk Kebab, kebab cooked in a sealed clay pot. You will be amazed by its unique preparation process and presentation.  In addition to those local dishes, you can try tasty local sweeties, such as aubergine jam, citrus jam, and burnt ice cream.
Shopping in Antalya: The Best Souvenirs to Buy

Shopping culture in the city is generally formed with shopping malls. Locals prefer these places. However, the number of tourist markets and traditional shops is high. Meerschaum pipes and Sile cloths are the most popular shopping objects of Kaleici. At the Antalya Bazaar, you can find handcrafted products from local vendors. In addition, you can find many shops in the vicinity of Kalekapısı and Belediyer İşhanı.
Nightlife in Antalya

You can find hundreds of different styles in the city. For those who want to dance there are many nightclubs that focus on different types of dance. In addition, many bars, pubs and cafes with live music are open until late in the evening for those who prefer music. For a quiet night, you can choose the places in the city center and the places in Muratpaşa and Kemeraltı to go to the peak of entertainment. Nightlife in Antalya is very colourful and dynamic. Especially in summers clubs all around the town are bursting at the seams. You can find every kind of pubs, bars, and nightclubs for your taste. Especially during International Antalya Film Festival, nights never end in Antalya!
Things to Know Before Visiting Antalya

Antalya is only one of the most popular tourist destinations in the world is not Türkiye. In this respect, you can relax as a tourist. There are special arrangements and amenities for tourists throughout the city. You can communicate almost anywhere by speaking English. Note that Antalya is in GMT +3 time zone and uses Turkish Lira. However, there are currency exchange offices in many points of the city. Thus, you can get Turkish lira at any time. It is also possible to shop in dollars and euro in some places.
Essential Phone Numbers to Know

Before embarking your journey to Antalya, you must know the local emergency number in case of any problems: –112
City Telephone Code: 0242
Airport: (0242) 444 74 23