Kuwait is one of the richest countries in the Middle East. Even though it doesn't have much surface Kuwait, it has a rich economy by oil, like most of the Arabic countries.
Kuwait is one of the Arabic states in the Middle East. Kuwait's name comes from the word "akwat" in Arabic, which means the castle nearby the water.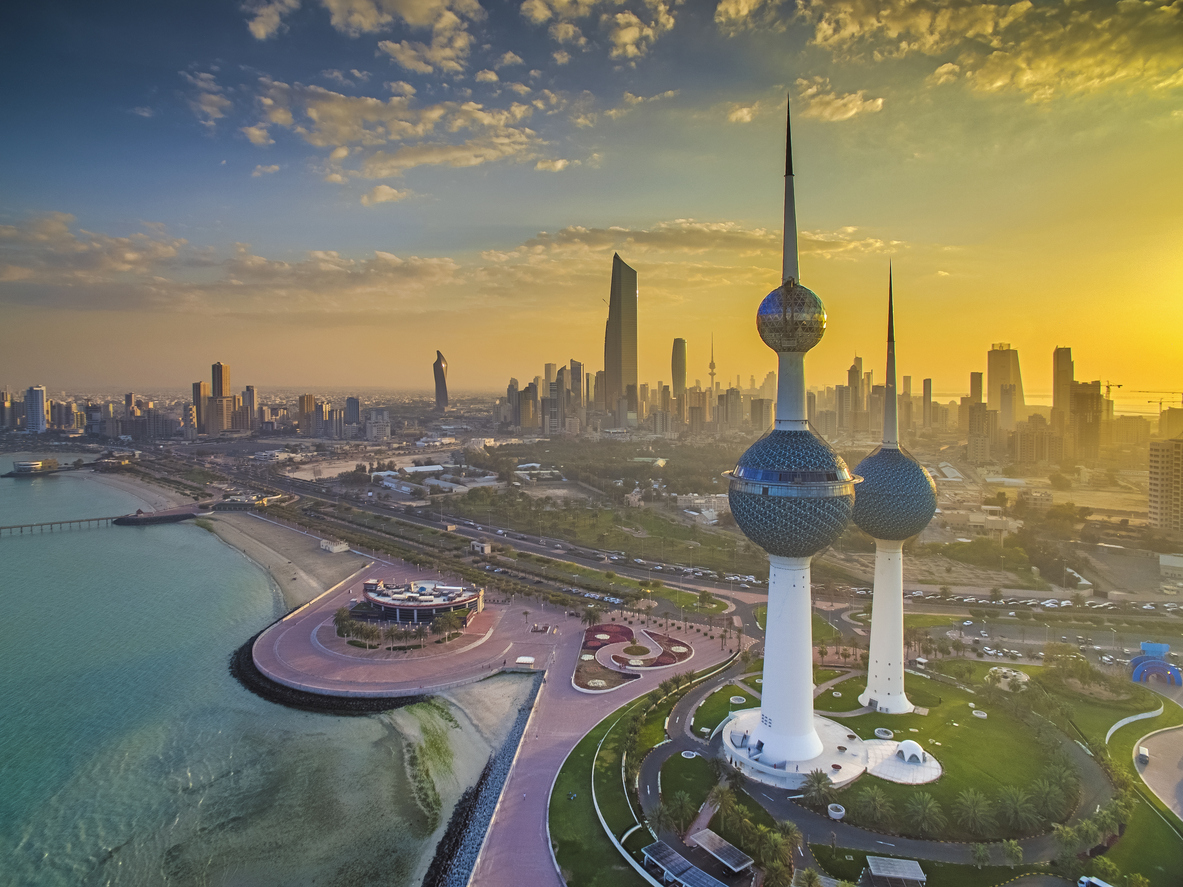 Kuwait is divided into 6 governmental districts. Those districts are El Ahmedi, El Asime, El Cehra, El Fervaniye, Havali and Mubarek El Kebir.
Kuwait means a fortress by the sea. It is a small Middle Eastern country with an area of 17,820 km2 and a population of about 4.5 million. Kuwait is a country where more people come to work, not included in their holiday plans. Although the official language is Arabic, almost everyone can speak English. 
Kuwait consists of 6 administrative divisions and contrary to popular belief, Kuwait City is not the largest city in the country. Although Kuwait City is the capital and financial center of the country, the country has larger cities than Kuwait City.
General Information
| | |
| --- | --- |
| Country | Kuwait |
| Region | Capital city |
| Area | 200 km2 |
| Language | Arabic |
| Average Temperature | 30 C |
| Climate | Arid |
| Flora | Semi desert |
| GMT Difference | +3 |
| Phone Code | +965 |
| Currency | Dinar |
| Plug Type | C |
 

How to Get to Kuwait?
Kuwait has one international airport. You can go Kuwait by plane 7/24. You can  enjoy cheap and comfortable flight options to Kuwait by Pegasus. The flight from Istanbul to Kuwait takes approximately 215 minutes.
You can buy your Kuwait flight tickets from here.
Transportation from Kuwait Airport to City Center
Buses are the most convenient way for tourists to reach the city center. With CityBus, you can reach four different points in the city center (Fahaheel, Salmiya, Bneid Al Gar and Riggae) from Kuwait Airport. Lines 13 and 99 also go to Mirqab and Jleeb. Buses leave at 10-minute intervals from 04:30 to 23:45. You can also get to the bus station from the airport by using line 501. This line is open from 05:30 to 21:00.
You can also go to the city center by cab or applications like Uber.
Public Transport in Kuwait
Obviously there are not many options for public transport in the city. Even in Kuwait there is almost no public transport services. In this country, public transportation such as subway, train, tram is not used. Apart from airport transportation, bus services are also very limited. There are only buses used to transport foreign workers working in the country. The only option for urban transportation in this country is the taxi. But if you are staying for a long time, the best option may be car rental.
Best Time to Visit Kuwait
During the rest of the year, Kuwait may have some untoward weather conditions, like sandstorms or torrents. Kuwait, one of the richest and safest countries in the world, is not a very attractive place to visit. In the country, which is annoyingly hot for most of the year, the streets and streets look like a ghost town all day long. People prefer to go out in the evenings. If you intend to come to Kuwait, you should definitely choose winter or autumn months.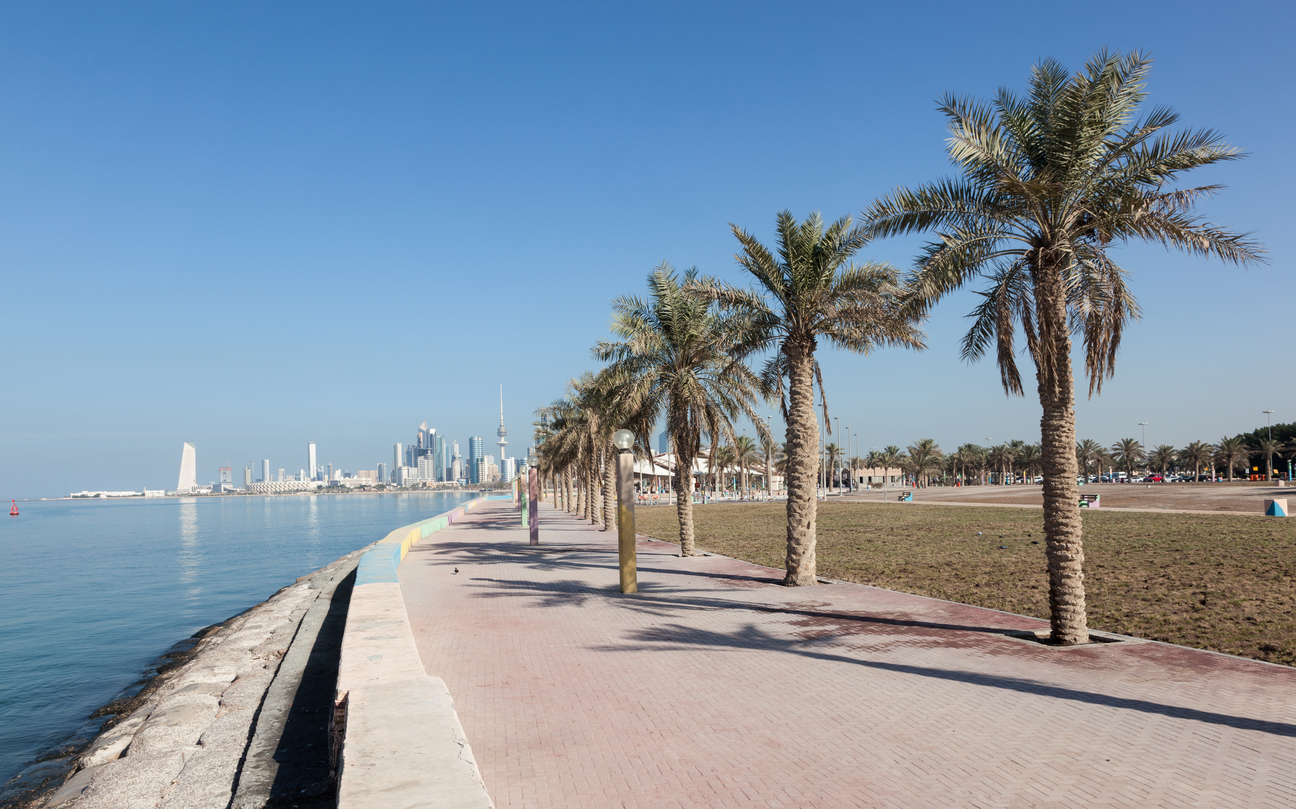 Festivals in Kuwait
There is no lively social and cultural life either in the country or in the city. However, some events have started to be organized in recent years. You can create your travel plan by considering them.
Kuwait Jazz Festival in June

Kuwait Movie Festival in December
Places to Visit in Kuwait
You can witness a lot of aspects from the Arabic culture and see magnificent places. Here is a list of places you must see while you're there.
Salvation Tower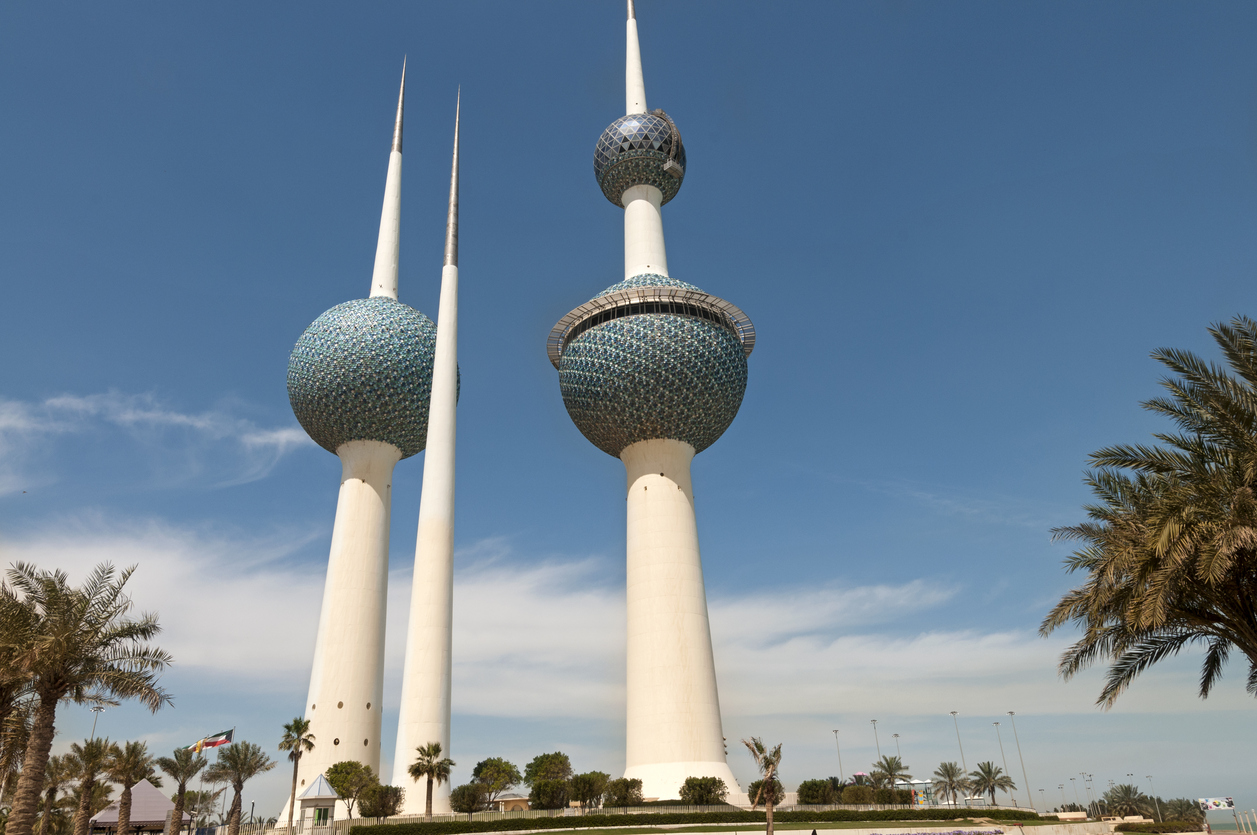 Salvation Tower is a TV tower that has 400 mt height. During the evenings it is lighted and ornaments the city.
Souk Al-Mubarakiya
Souk Al-Mubarakiya is a historical marketplace where you can do shopping.
Kuwait Towers 
Kuwait Towers are the buildings where you can enjoy stunning view and take a sip from your coffee.
Kuwait National Museum 
Kuwait National Museum is where you can find evidence and information about the history of Kuwait.
Lady Palace 
Lady Palace is a palace that was constructed in 1986, where Emir of Kuwait officially lives.
Kubbar Island
Kubbar Island is a sandy island where you can enjoy the beach and sea. You can observe the underwater life around the island as well.
Kuwait Museum of Science and Natural History
Kuwait Museum of Science and Natural History is where you can obtain information about not only science and natural history, but also technological experiments. It has several divisions, such as natural history, space science, machine, planetarium, electronic, zoology, aviation and health.
Seif Palace
Seif Palace was built in the 20th century by Sheikh Mubarak Al Sabah, who is one of the most important people of Kuwait, and today it is located right across the Grand Mosque.
Where to Stay in Kuwait?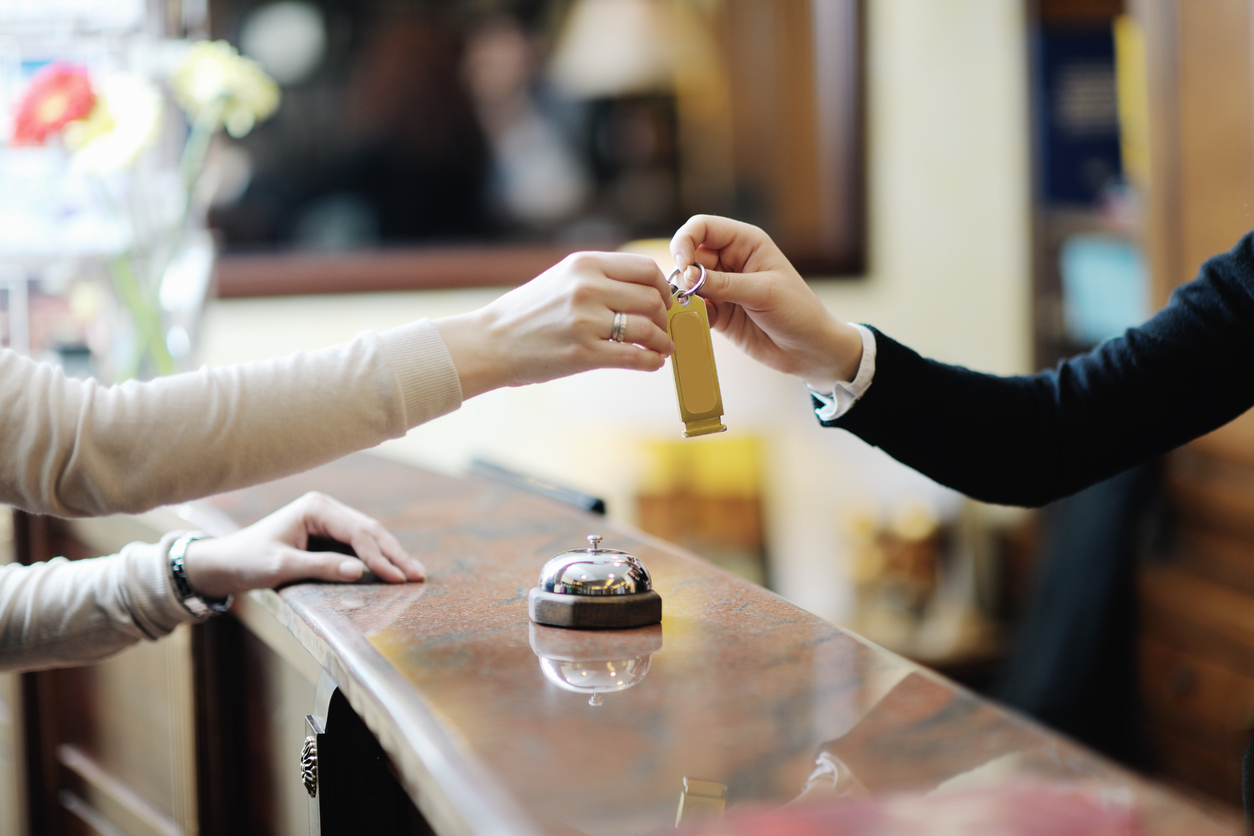 Accommodation in Kuwait is not cheap at all. Due to high tourist flow and its commercial activities, hotels in Kuwait are highly demanded. Prices depend on the location, comfort, private space, and luxury you want to have. The most expensive hotels are the ones at the seaside and near the airport.  Today, we recommend you to stay at a number of luxurious hotels to spend your nights during your visit, as the others would be inconvenient for foreigners. Kuwait is generally a safe country. However, staying in the edge of the city can be risky. It would be more appropriate to prefer known hotel chains instead.
What to Eat in Kuwait?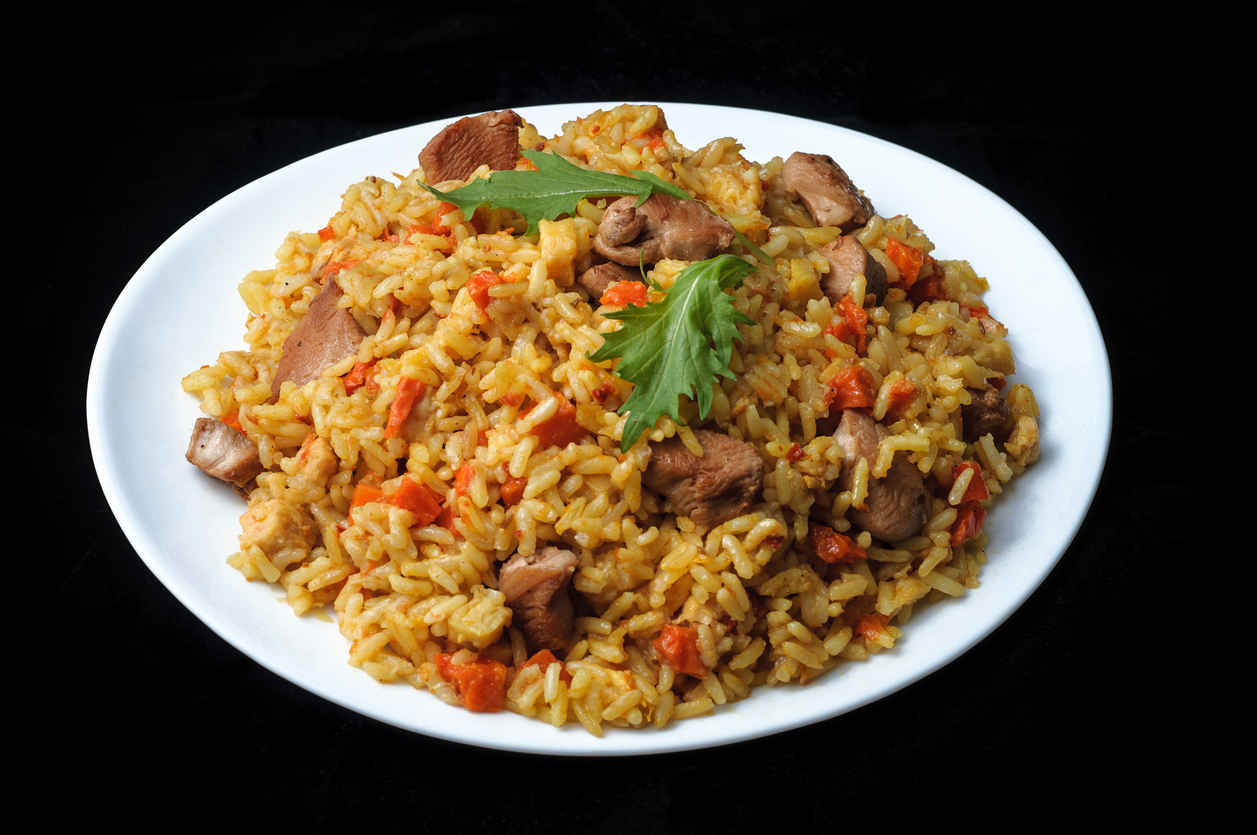 Kuwait's cuisine is basically a mixture of Arabic, Persian, Indian and Mediterranean cuisines. The most popular dish of Kuwait is "machboos", which is made of basmati with meat or chicken and seasonings. Also, you can try pita called "khubz", which is generally served with a fish sauce called mahyawa.
Shopping in Kuwait: The Best Souvenirs to Buy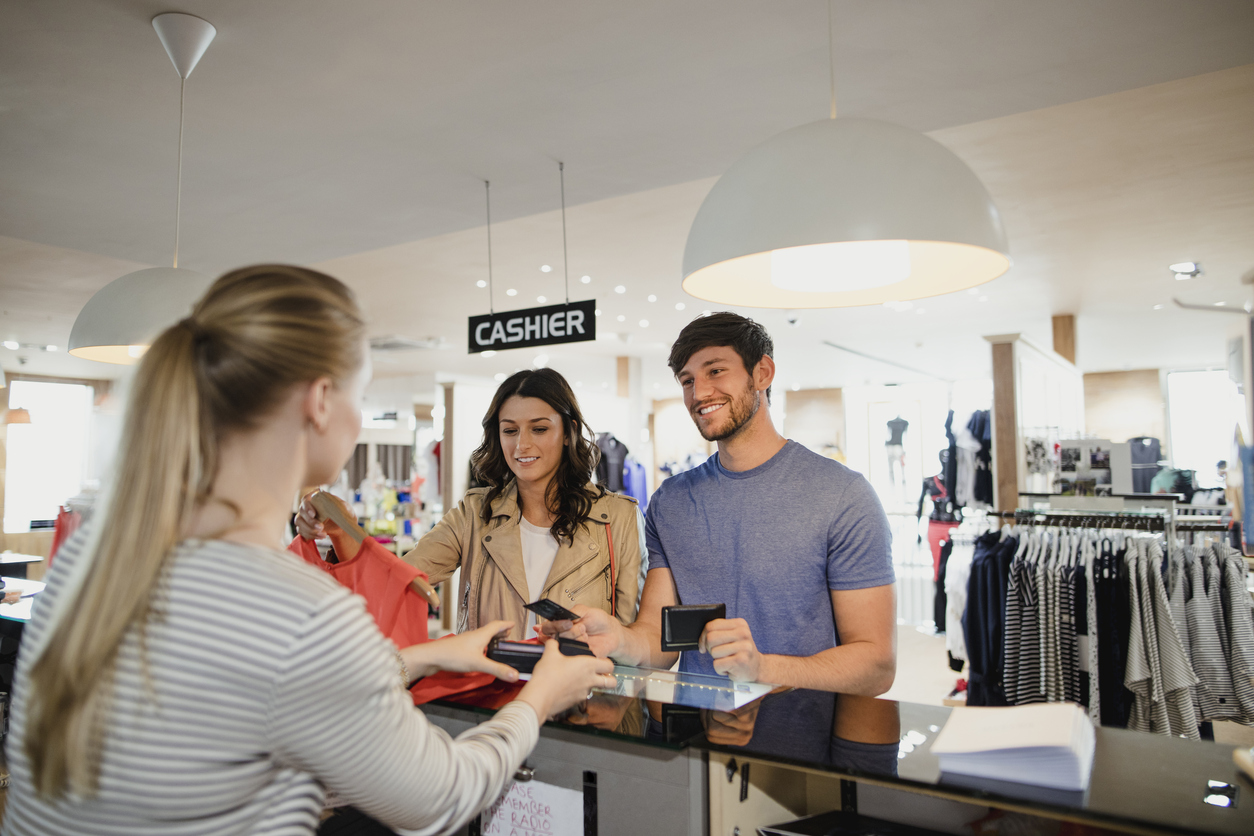 Shopping culture is lively in the city. Locals generally prefer shopping centers. However, markets with traditional vendors are also of interest. Shopping centers are also interesting for tourists. You can find many popular store branches here. In order to buy souvenirs for your friends and family, you can visit Souk Al-Mubarakiya. Souk Al-Mubarakiya is a marketplace where you can find traditional goodies and gifts for your beloved ones.
Nightlife in Kuwait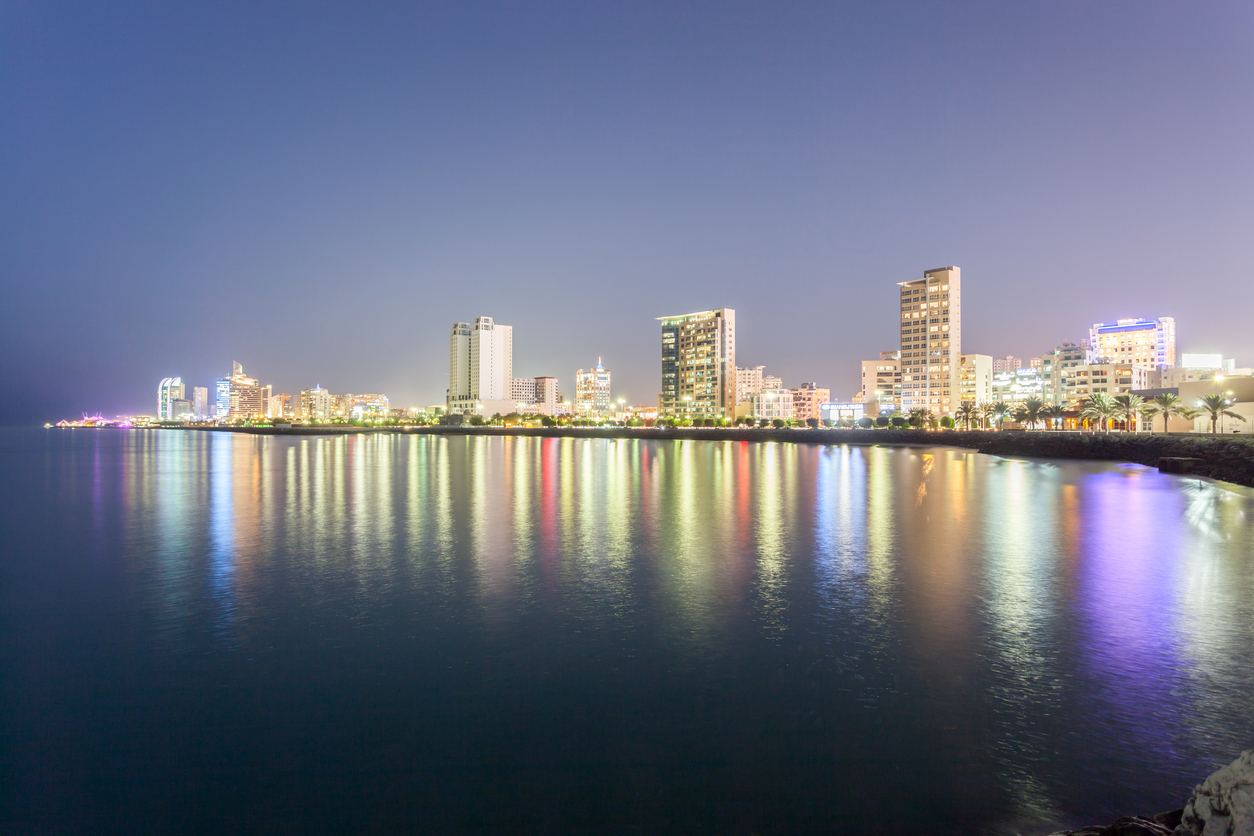 Due to the fact that Kuwait is run as an Islamic State, there is no nightlife in Kuwait. Also, alcohol is forbidden in Kuwait. But you can visit restaurants and cafes during the nights near the sea.
Things to Know Before Visiting Kuwait
Kuwait has high Muslim population, and is ruled by an Islamic constitution. Therefore, you must be aware of the fact that any behavior that may be against Islam may end in an unpleasant outcome. 
As a symbol of wealth and luxury with its high national income per capita, the country is not a very easy country for tourists. It cannot be said that it is a very attractive country especially for foreigners with its strict rules, climatic conditions and cost.
Essential Phone Numbers to Know
In case of an emergency you can call 112 either for ambulance, police, or fire service. 
Phone Code: +965
Airport: +965 2431 9829