Lyon, one of the most important cities in France, attracts the attention of millions of people from different countries of the world with its successful football team and cultural venues. The name Lyon comes from the English word "lion". Lyon, the city of culture and art, is one of the most remarkable cities not only in France but also in Europe.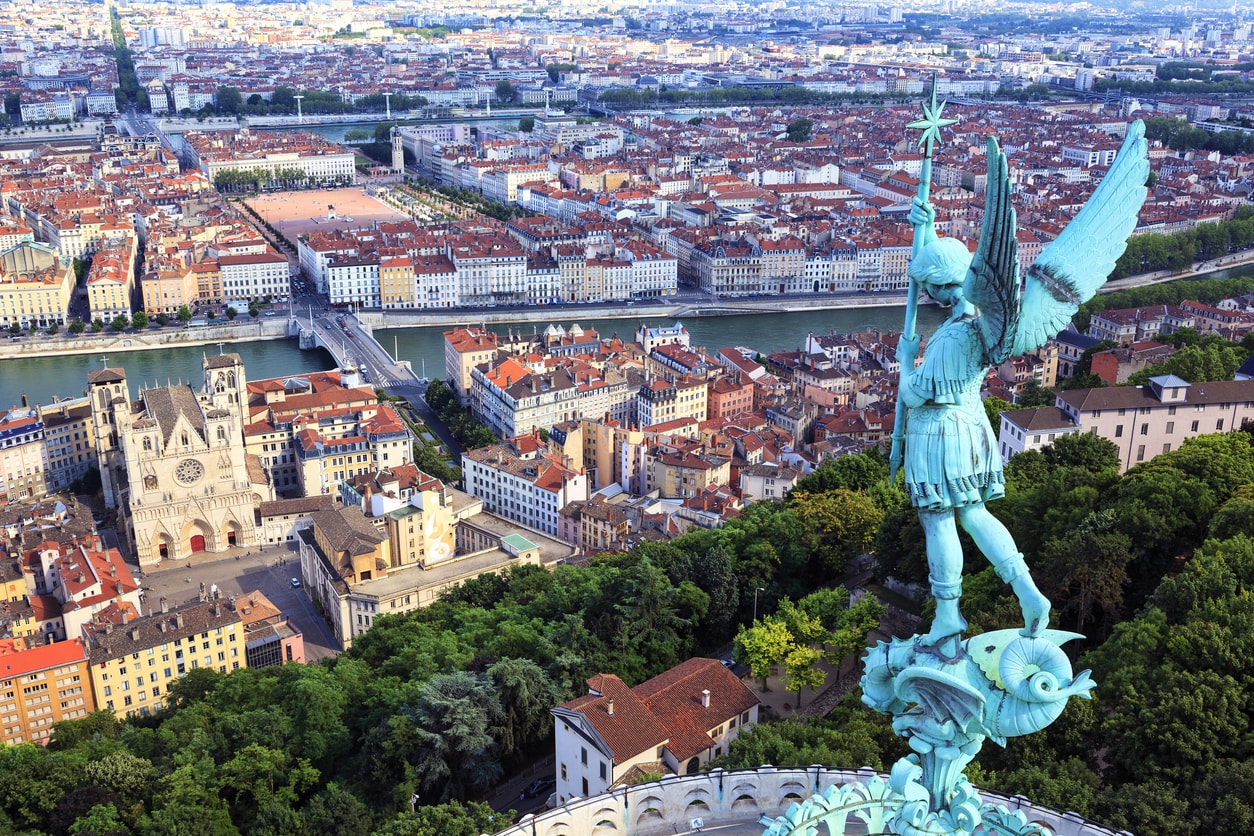 General Information
| | |
| --- | --- |
| Country: | France |
| Region: | Southwest of France  |
| Area: | 47,87 km2 |
| Language: | French |
| Average temperature: | 16.7 °C |
| Climate: | Continental |
| Vegetation: | Steppe |
| The difference between GMT: | GMT: +2 |
| Telephone Code: | +33 |
| Currency: | Euro |
| Socket Type: | Type C |

How to Get to Lyon?
Pegasus offers direct flights to Lyon from İstanbul in Turkey. You can get to Lyon by Pegasus Airlines from İstanbul Sabiha Gokcen Airport, or get connecting flights. Check out the details and book your flight to Lyon today to enjoy this spectacular city.
Transportation from Lyon Airport to the City Center
Lyon Saint Exupery Airport is about 20 minutes away from the city center. You will have many alternatives for transportation from the airport to the city center. You can prefer the shuttle companies, commercial taxis are also available. If you want to rent a car, you can benefit from the car rental service offered by Pegasus.
Public Transport in Lyon 
Lyon is one of the most developed cities in France. Infrastructure and transportation services are quite good in the city. You have many alternatives for transportation within the city. There is a regular subway network as well as regular bus services to many parts of the city. There are also tram and funicular lines on the central parts of the city. You can also rent bicycles from stations near the city center. The city is convenient for cycling.
Best Time to Visit Lyon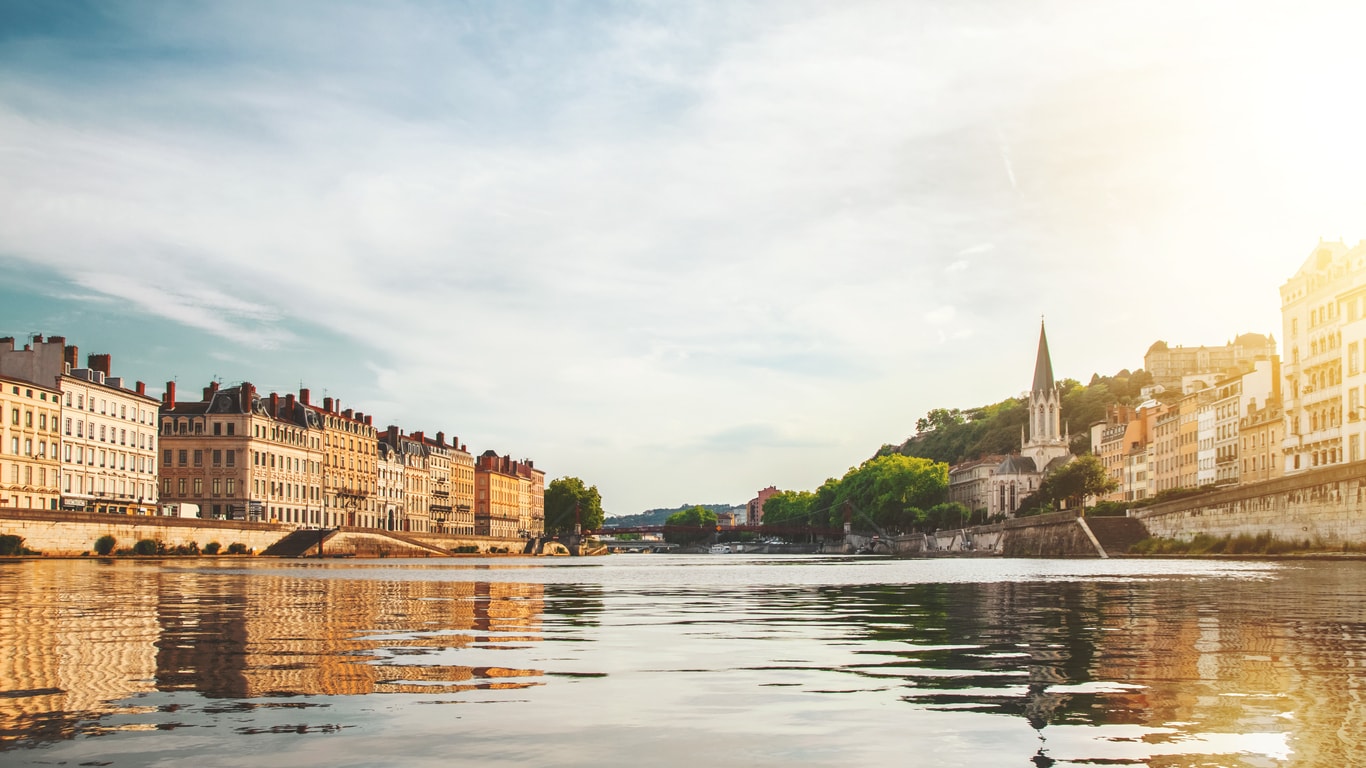 Lyon has a continental climate. Therefore, winter is extremely cold and hard. However, there is no obstacle for winter travel. In addition, the summer months are not unbearably hot. Therefore, you can visit Lyon any time of the year.
Festivals in Lyon
Lyon is one of the leading cities of French football. Interest in the games of the city teams will be great. In addition to sports, you can find various festivals in Lyon at different times of the year, such as; 
d'Or- World Cuisine Contest (January)

World Pastry Competition (January)

Lyon Film Festival (October)
Places to Visit in Lyon 
Lyon has an impressive historical identity since the Roman period and has dozens of historical monuments. Most of these buildings are in the region known as "Vieux Lyon". There are also many natural and cultural centers in Lyon.
Vieux Lyon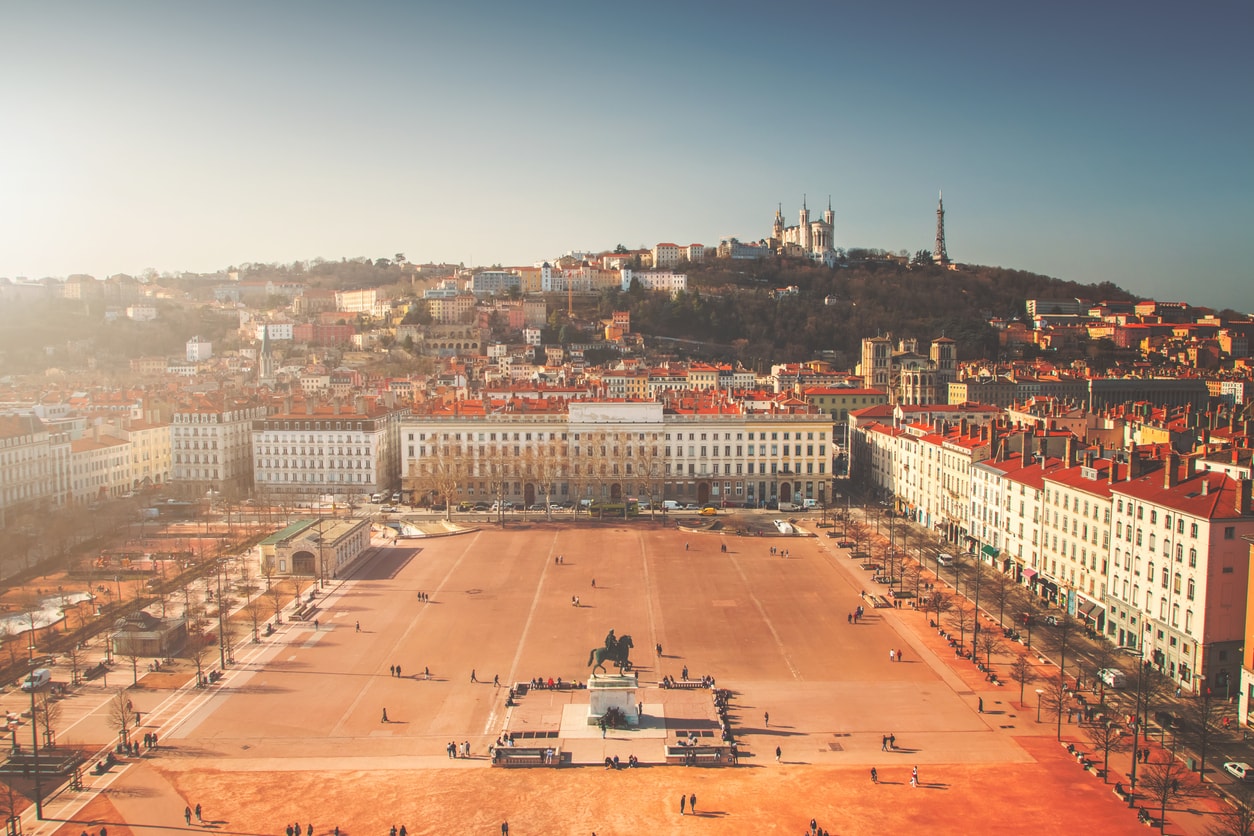 In French, it means Old Lyon. Most of Lyon's attractions are located in this region. When visiting Lyon as a tourist, you will usually be within this territory. Old Lyon is considered to be a World Heritage Site by UNESCO.
Fresque des Lyonnais
If you are interested in unusual architectural structures, this is the place for you. Imagine an apartment covered with frescoes; you can find it in Lyon and it is open to visit.
Lyon Museum of Fine Arts
Built in the 17th century, it is among the largest and most famous museums in France. The museum, which generally exhibits historical fine art, contains many valuable pieces.
Notre Dame de Fourvière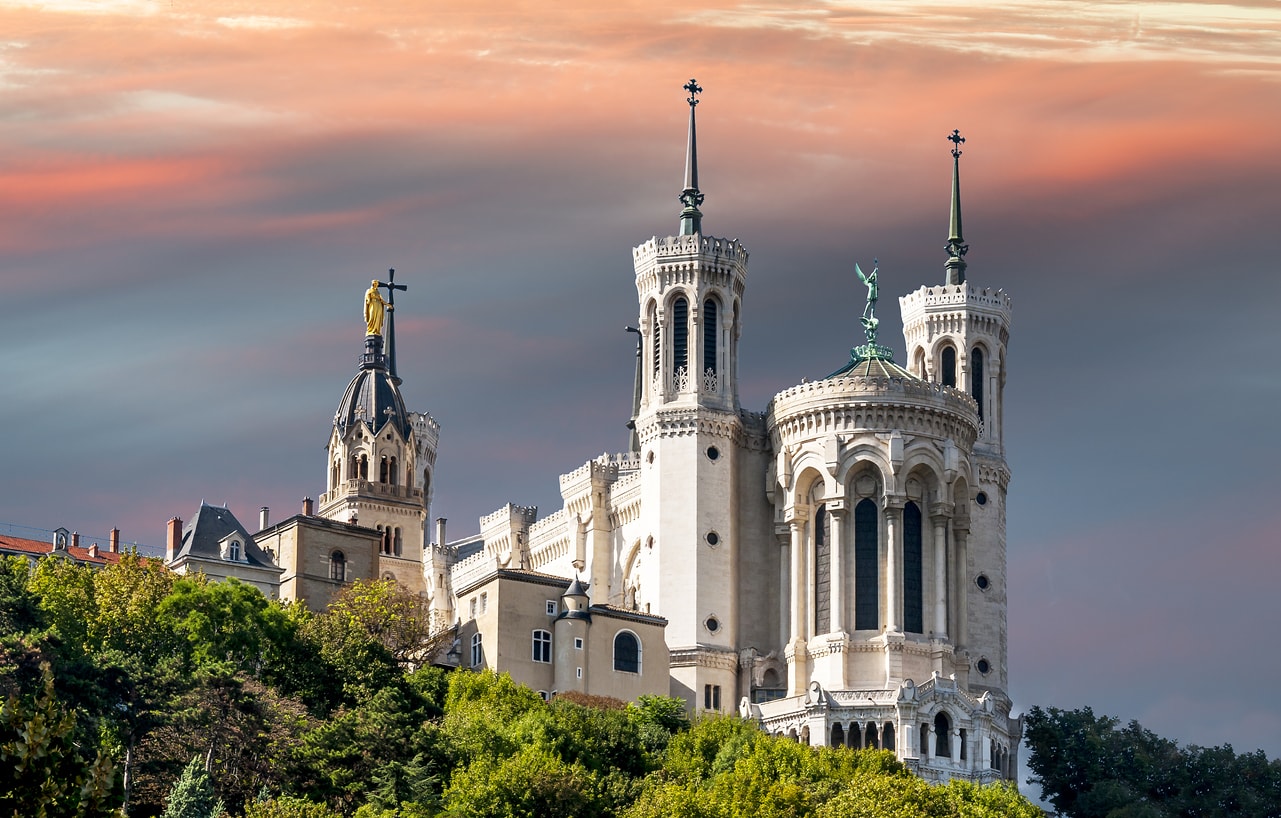 With its amazing place on a hill, this basilica is the perfect spot so observe the beautiful city of Lyon. The basilica is believed to bring luck to its visitors, as well as to the city itself. While the scenery from the outside is breathtaking, you should definitely go inside the basilica and enjoy the architectural and spiritual beauty of the building.
Presqu'ile
This region is the very heart of the city. With its architectural beauty and unique spirit, along with beautiful cafes and luxurious shops, this small but significant area is a must-see. If you're looking to buy some souvenirs, definitely check out the silk shops. While Presqu'ile is always beautiful, you should definitely see the peninsula at night.
Where to Stay in Lyon?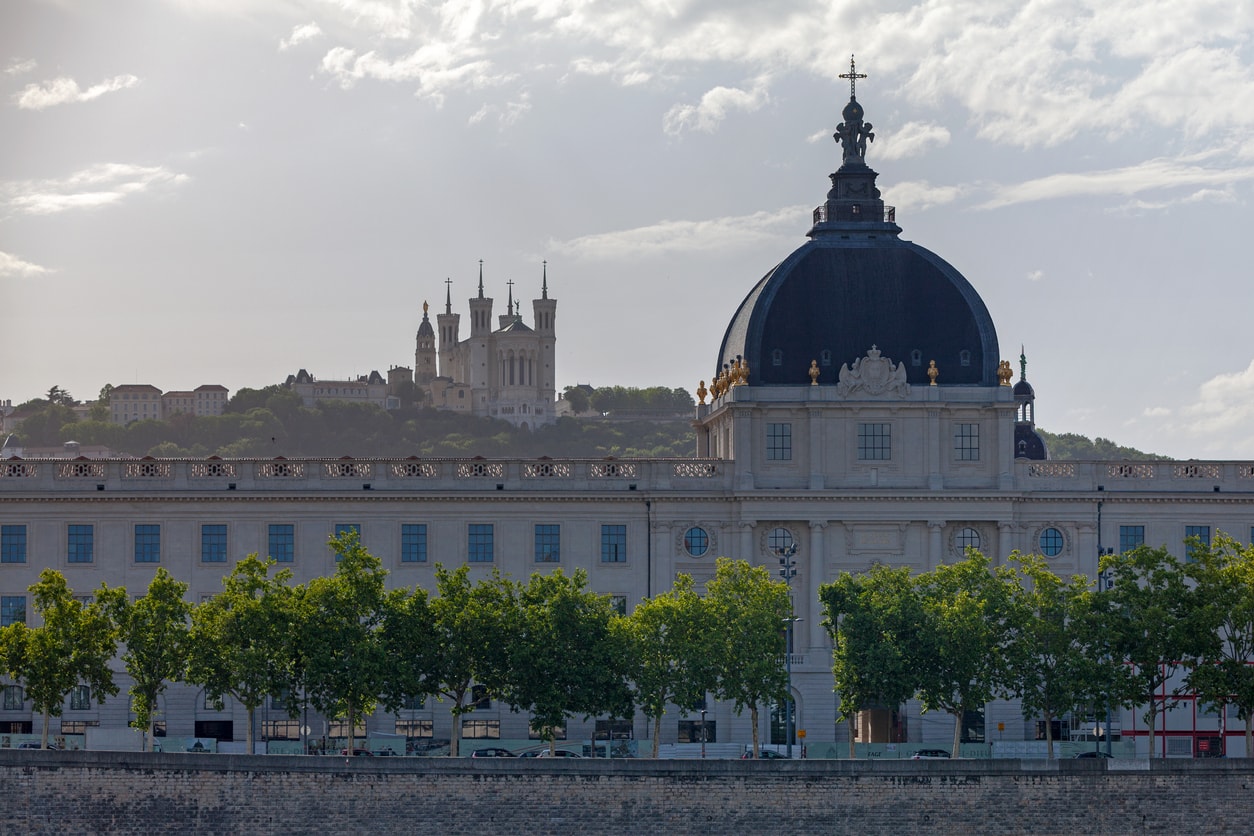 There are a number of hotel options in Lyon's city center, which is surrounded by historical monuments. Most hotels are located close to the Rhone river. For accommodation in the city, you can find different alternatives to suit your budget among the hotels. 
What to Eat in Lyon?
Lyon is a pioneer in food as well as history and culture. Here you will find numerous restaurants where you can taste different French cuisine. You should make sure to taste; 
The special Lyon salad: Cafe Restaurant Du Soleil 

Black pudding: Cafe des Federations
Shopping in Lyon: Best Souvenirs to Buy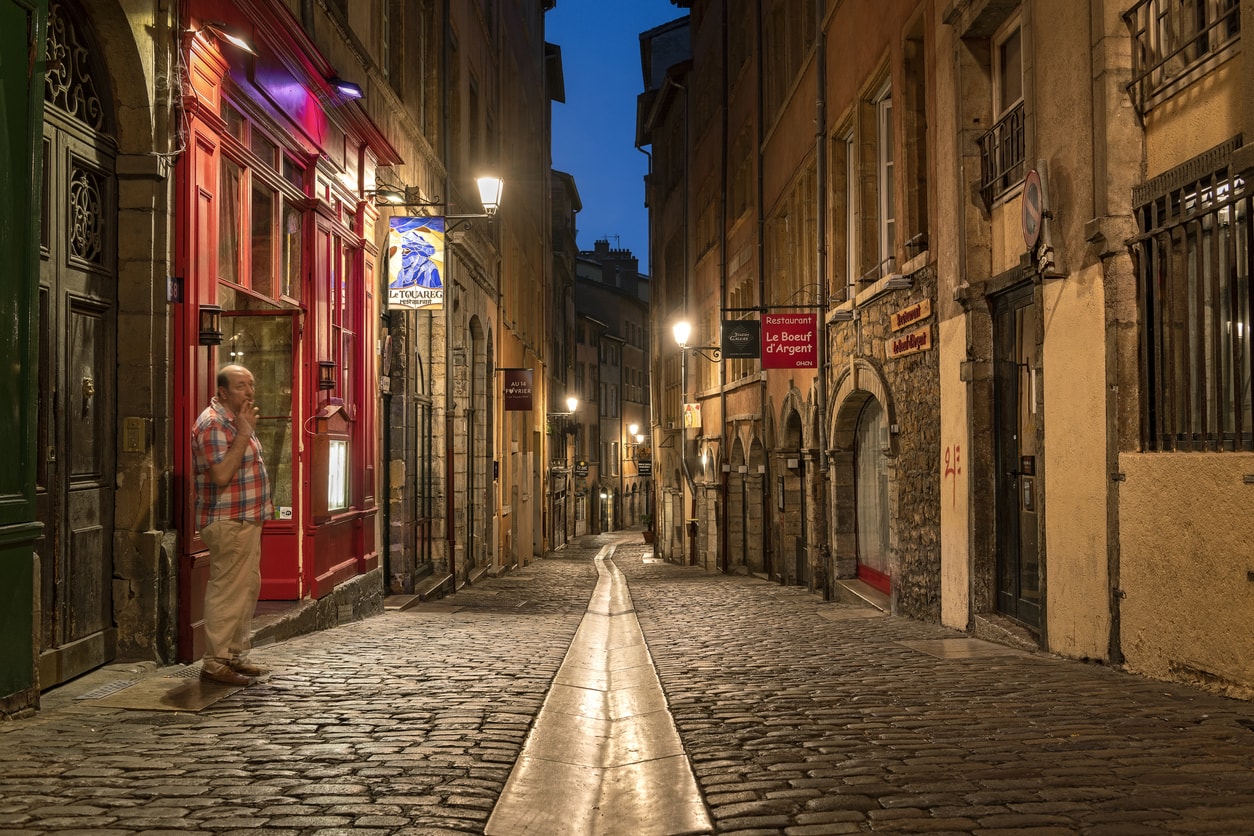 La Part Dieu comes to mind when shopping in Lyon. This area is preferred not only by tourists but also by locals. You can also find authentic shops outside the city where you can buy various souvenirs.
The city of Lyon is famous for its silk products. When you are visiting, you can check clothes made of Lyon silk.
Nightlife in Lyon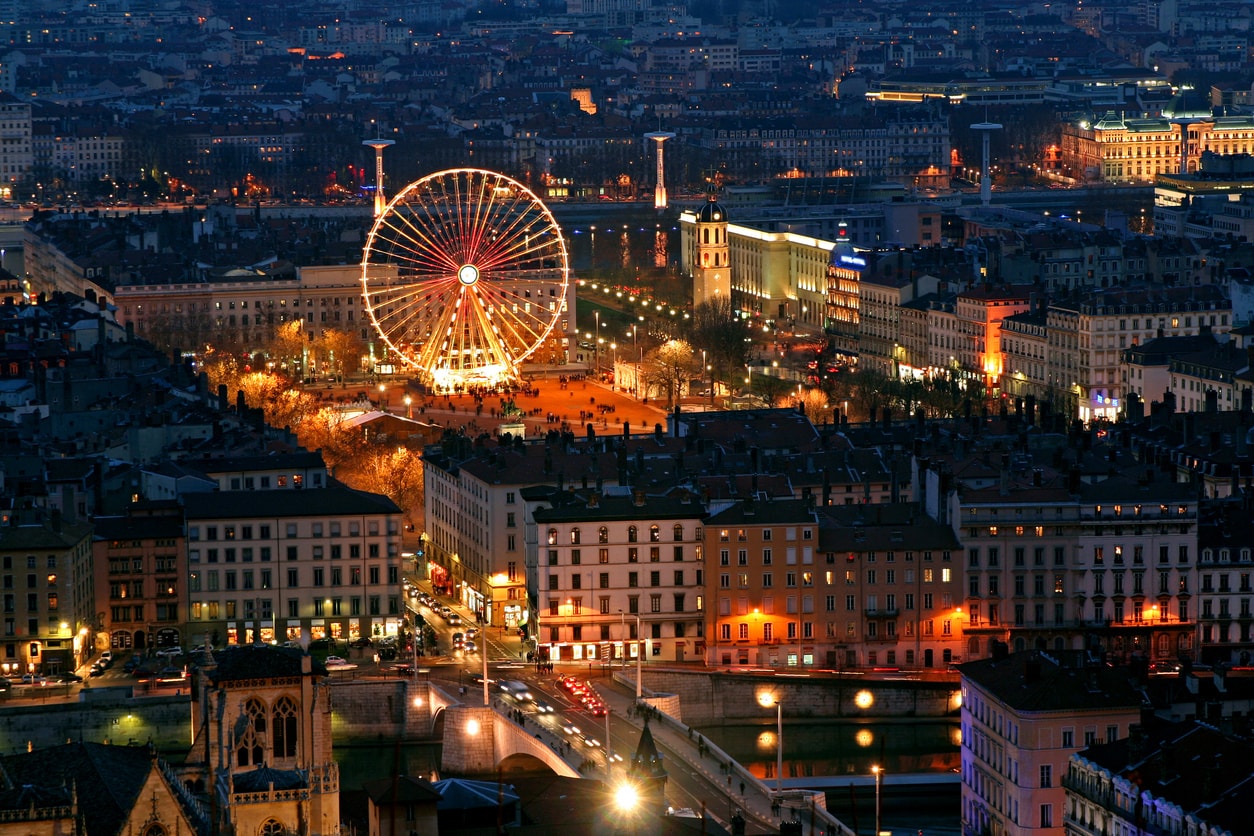 The nightlife in Lyon is very lively. There are many nightclubs around the Rhone river, which is considered the heart of the city. If you are staying in the city center, you will find many cafes, bars and nightclubs close to your hotel. La Grange au Bouc and La Cour des Grands are among the most famous clubs.
Essential Numbers
Country Code: +33
City code: 826
Lyon Airport: +33 826 80 08 26