Basel is located in the northwest of Switzerland along the Rhine River. Many different ethnicities live together in this cosmopolitan city, which neighbors Germany and France. It is often regarded as the Dreiländereck (three countries' corner) due to its special geostrategic location. Basel has the largest port that connects the country to the sea via the Rhine. Exports of the country take off here and land in the Dutch port city of Rotterdam.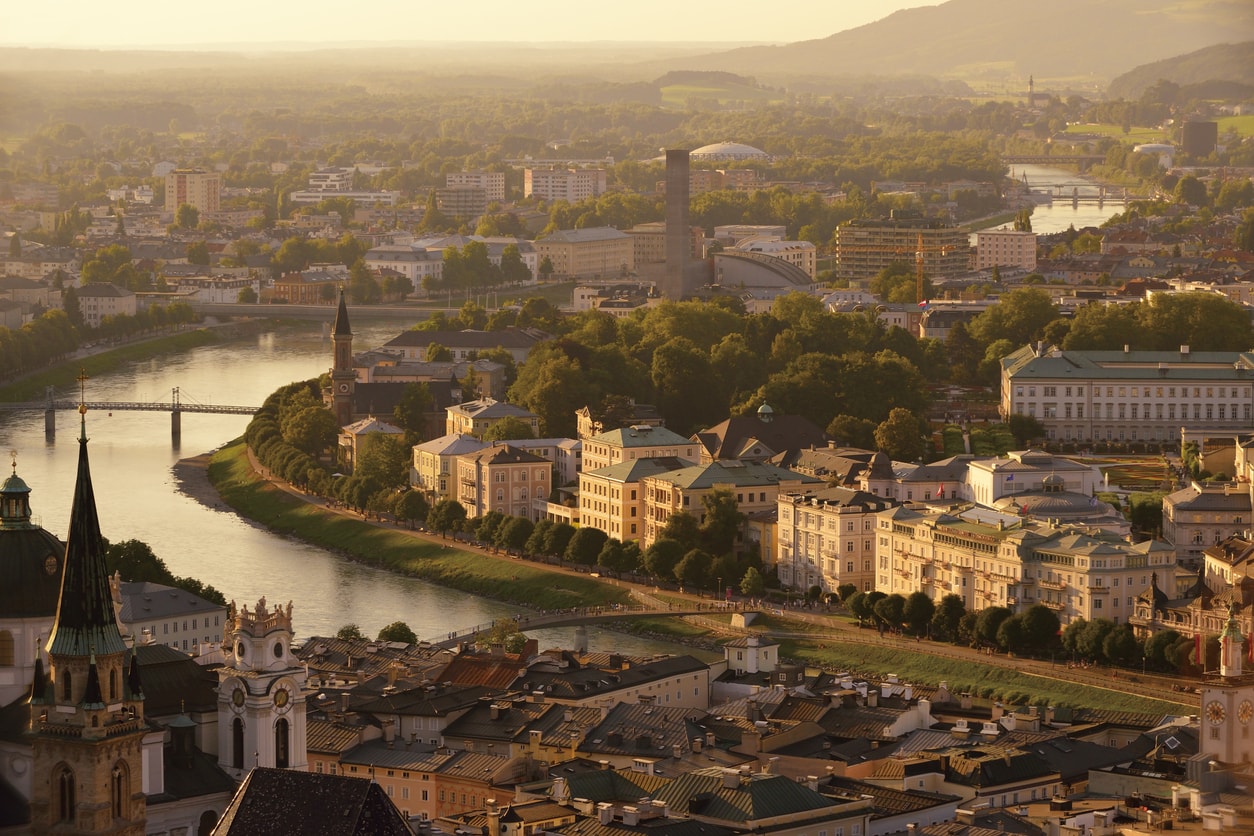 The south and western banks of Rhine are home to Grossbasel (Great Basel) with the medieval old town. Kleinbasel (Little Basel) is situated on the northern side featuring much of the night-life. There are a number of activities to do in in the city whether you wander around the Old Town and get lost in the cobblestone streets or get on a cruise on the Rhine. Basel embodies many modern buildings, art galleries and shops adorned with luxury brands while taking you on a unique journey towards the past with its Medieval atmosphere.
The city is a real paradise for art lovers with its museums displaying classical and contemporary art, as well as the annual Art Basel fair that you cannot miss. Since Switzerland is a small country, there are many places nearby to hop on a train and take a day trip from Basel. The beautiful cities of Zurich and Lucerne are located within a short distance. You can even cross the border and visit the neighboring French region of Alsace and the German Black Forest. 
Today, Basel is competing with Zurich to become the richest city in Switzerland with the rising pharmaceutical and chemical industry.
Switzerland is not a member of the European Union but is in the Schengen Zone which means that you can take a 2-3-day trip to visit this beautiful city if you have a Schengen visa. 
General Information About Basel
| | |
| --- | --- |
| Country: | Switzerland |
| Region: | Northwestern Switzerland |
| Area: | 23.91 km2 |
| Language: | German and Alemannic (Swiss German) |
| Average temperature: | 21.3 °C |
| Climate: | Temperate Climate |
| Vegetation: | Broadleaf Trees |
| The difference between GMT: | GMT + 2 |
| Telephone Code: | +41 |
| Currency: | Swiss Franc |
| Socket Type: | Type J |

How to Get to Basel?
There are frequent direct flights from Istanbul Sabiha Gökçen Airport to Basel Airport offered by Pegasus Airlines. The city is easily accessed by connected flights from most cities in Türkiye. You can check out the flight details and book your Basel flight ticket through Pegasus Airlines. 

Transportation from Basel Airport to City Center

Since Basel is a border city, Mulhouse International Airport has three exit gates that connects three bordering countries France, Germany and the Switzerland. Although being located in French territory, the airport is much closer to Basel which makes it a popular transit point. Therefore, the transportation options change depending on your desired destination of arrival. In order to go to France, you should take bus number 11 and get off at the St. Louis train station for connections to numerous cities. On the other hand, bus number 50 rides to the Basel SBB train station. There are shuttle buses to Freiburg for links to different German cities. Moreover, you shall keep in mind that Pegasus Airlines offers car rental services to its passengers for a more comfortable journey. 
Public Transport in Basel 

The small settlement of Basel makes getting around the city quite easy by public transport. Tram and buses are commonly used means of public transport. You can buy single or daily tickets from the vending machines which accept both Swiss francs and euros. As a footnote, hotels in Basel provide its visitors the Basel Card, which allows for the use of city's public transportation system, upon the proceeding of the check-in.  Be aware that nobody collects the tickets on board, but there are frequent controls. If you want you can easily walk or bike to many places in Basel. 
Best Time to Visit Basel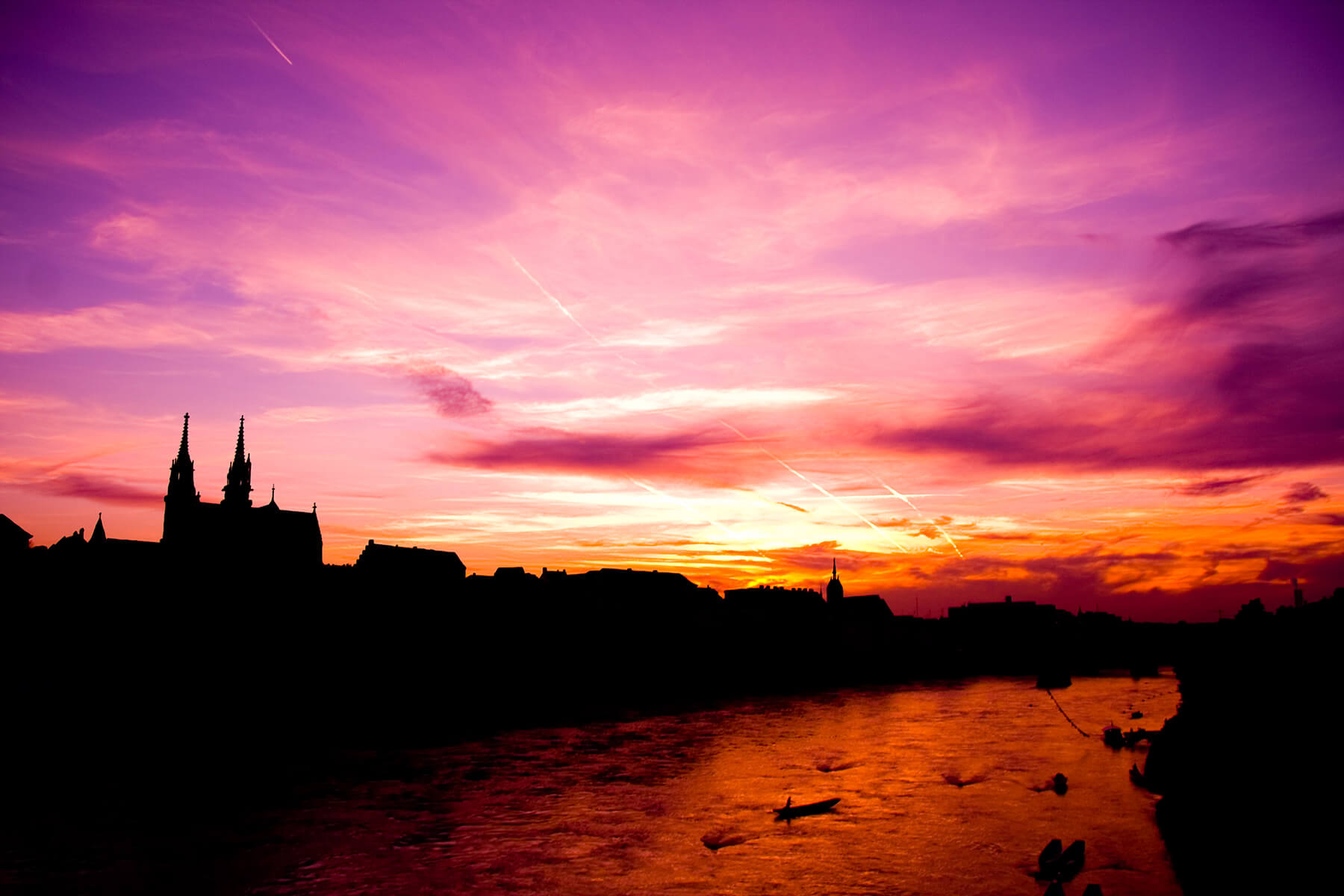 Summers in Basel are mild while winters are usually cold and rainy. Summer months are considered to be the most suitable time to visit the city because of lower humidity and warmer temperatures with more sunshine. However, if you would like to go on a ski trip in the nearby resorts or catch the Christmas market in town, winter is also a magical time of the year when you can see Basel under snow.  It is advised to spare 2-3 days in order to fully explore the city. 

Festivals in Basel

Basel is a vibrant city with many events and festivals taking place all year round. Some of the most popular events in the city are listed below:
Basel Carnival (February)

Basel Art Fair (June)

International Basel Art Festival (June)

Basel Autumn Fair (October)

ImFluss Music Festival (July)

Basel Wine Fair (October)
Places to Visit in Basel
Basel, the third largest city in Switzerland, is one of the most peaceful places in Europe with its unique architecture, natural beauties and rich historical heritage.
Rheinfahrt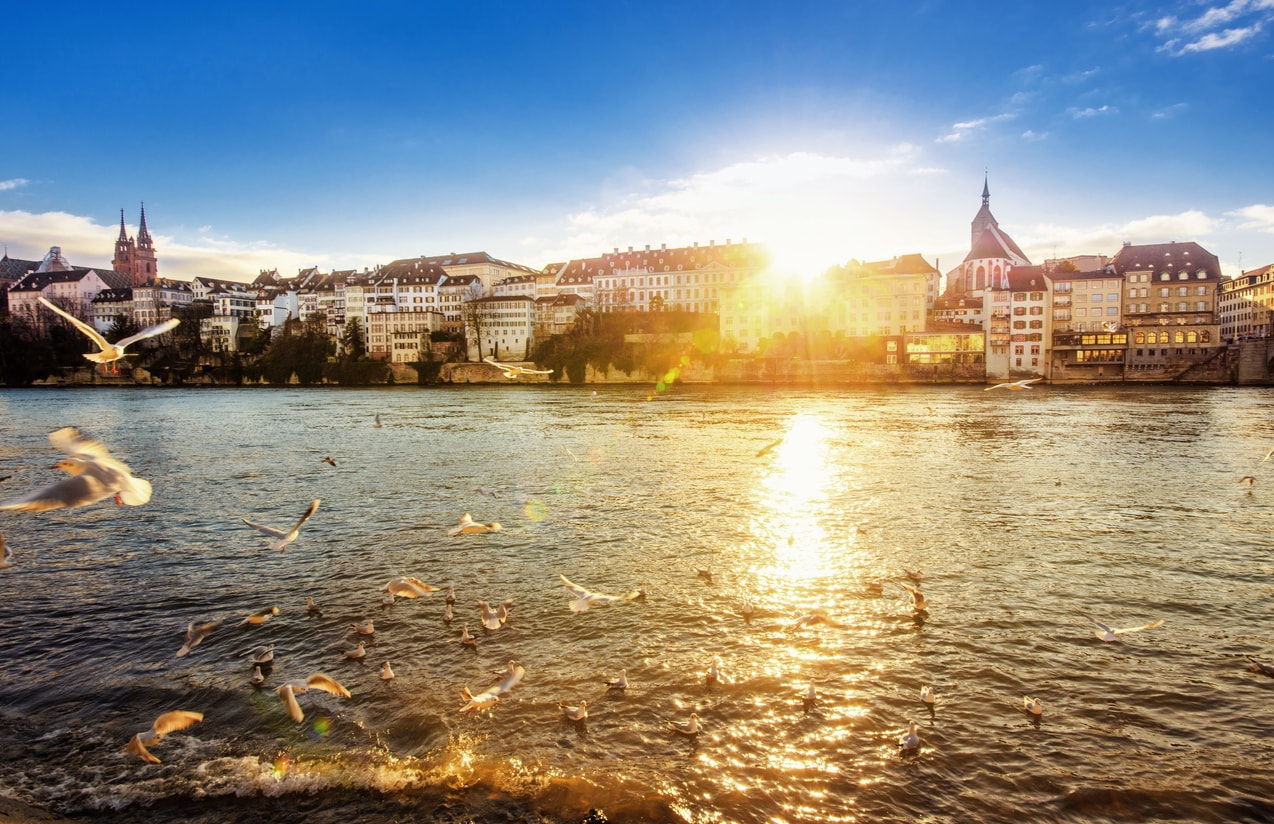 The Rhine River divides the city into two parts, with the Old Town located on the left side of the banks of the river. The eastern bank of the Rhine near Mittlere Brücke is another favored spot to hang out in summer time. Boat tours on Rhine River are one of the most entertaining ways to see the silhouette of the city. If you are in Basel during spring or summer months, you can sail on the waters of Rhine and cherish the amazing view. 
Basler Cathedral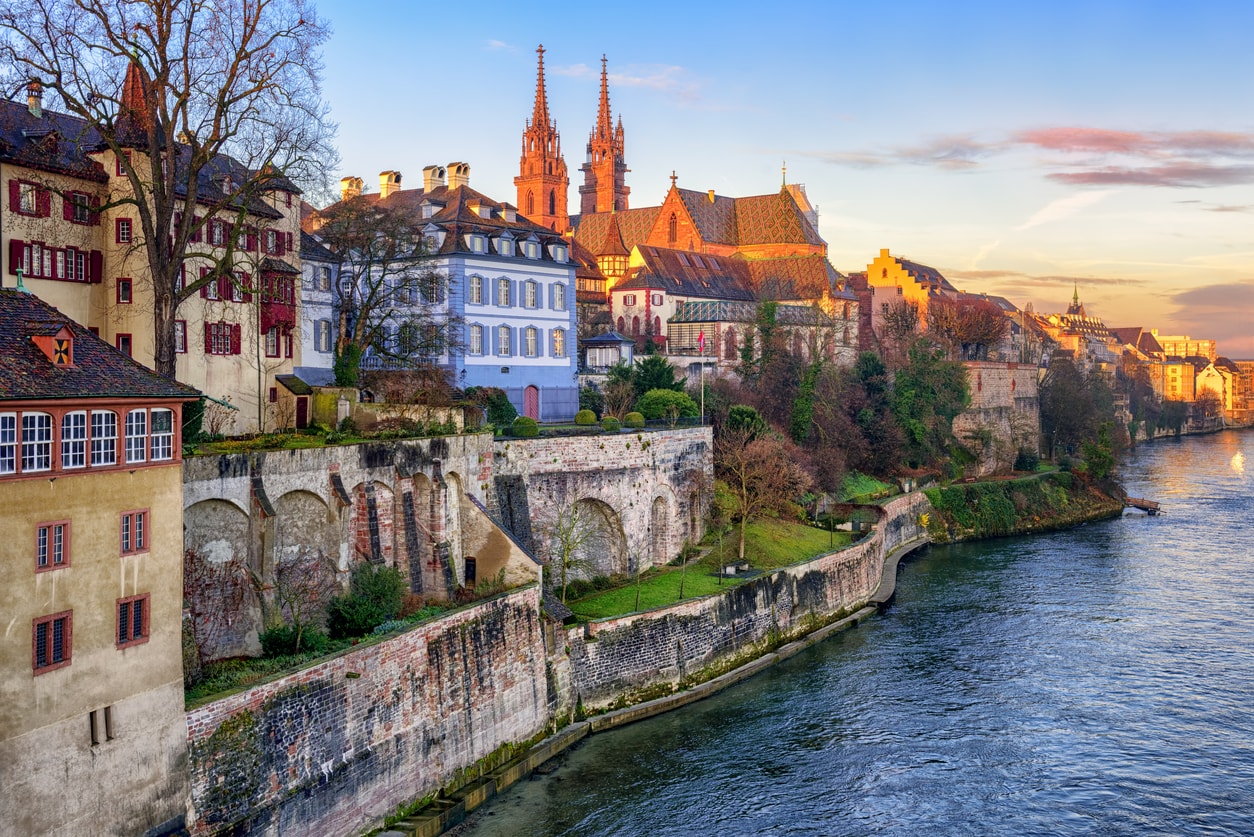 Basler Münster, built in the 9th century, has undergone very little change up to the present day. The group of sculptures on the main entrance are the most striking features of this Protestant church that combines Romanesque origins with a Gothic façade. Moreover, the cathedral is home to graves of some important medieval noblemen including the tomb of the humanist Dutch scholar Erasmus. 
Kunstmuseum Basel (Museum of Fine Arts)
Basel is known as the capital of art and culture in Switzerland. Kunstmuseum Basel was built in 1936 to display one of the world's oldest public art collections. It consists of three buildings that hosts modern art collections and temporal exhibitions of many famous painters and sculptors. You can visit the museum with reduced fares on Tuesdays, while on the first Sunday of each month entrance is free of charge.
Spalentor (Gate of Spalen)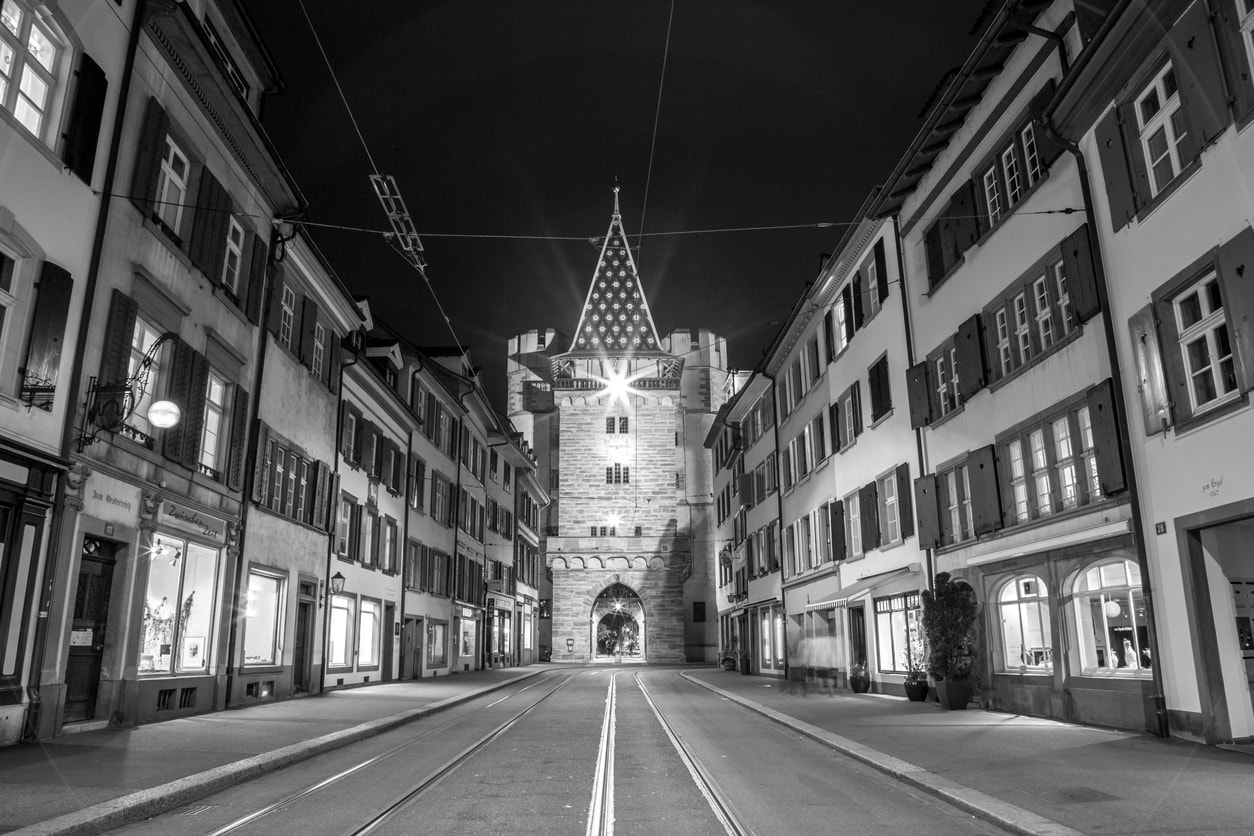 Spalentor is part of the medieval wall and the city gate that stands still in the city of Basel, 10 minutes away from the Marktplatz. This magnificent structure displays the remnants of the city's fortifications dating back to the 14th century and whose main purpose of construction was to protect Basel. The area is also filled with many hotels and rental accommodation options. 
Marktplatz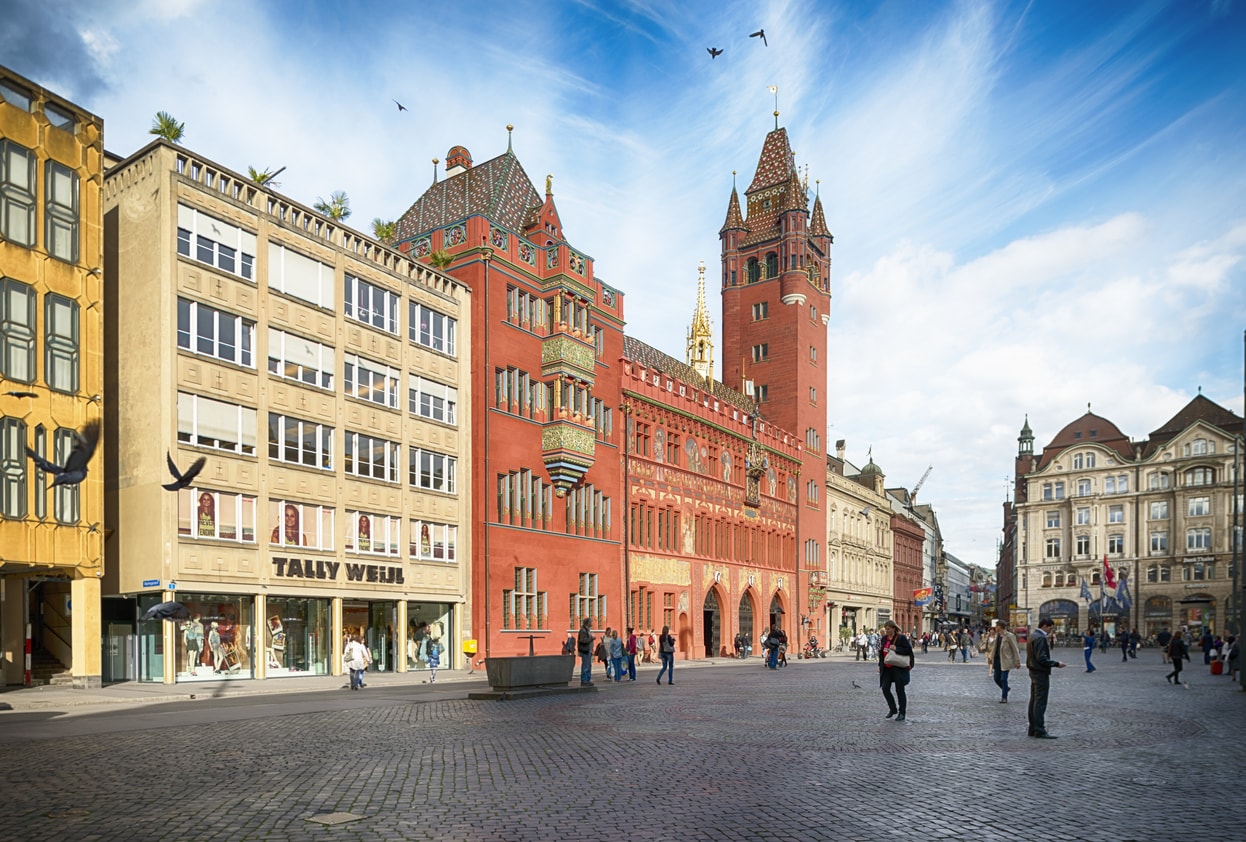 Marktplatz is the main square of the city home to the red colored Rathaus which is the Town Hall.  Street vendors sell flowers, fruits, and vegetables on open stands in the morning at this central square while you can buy hot roasted chestnuts in colder winter days. There is an organic market on Marktplatz in between Monday and Saturdays.
Where to Stay in Basel?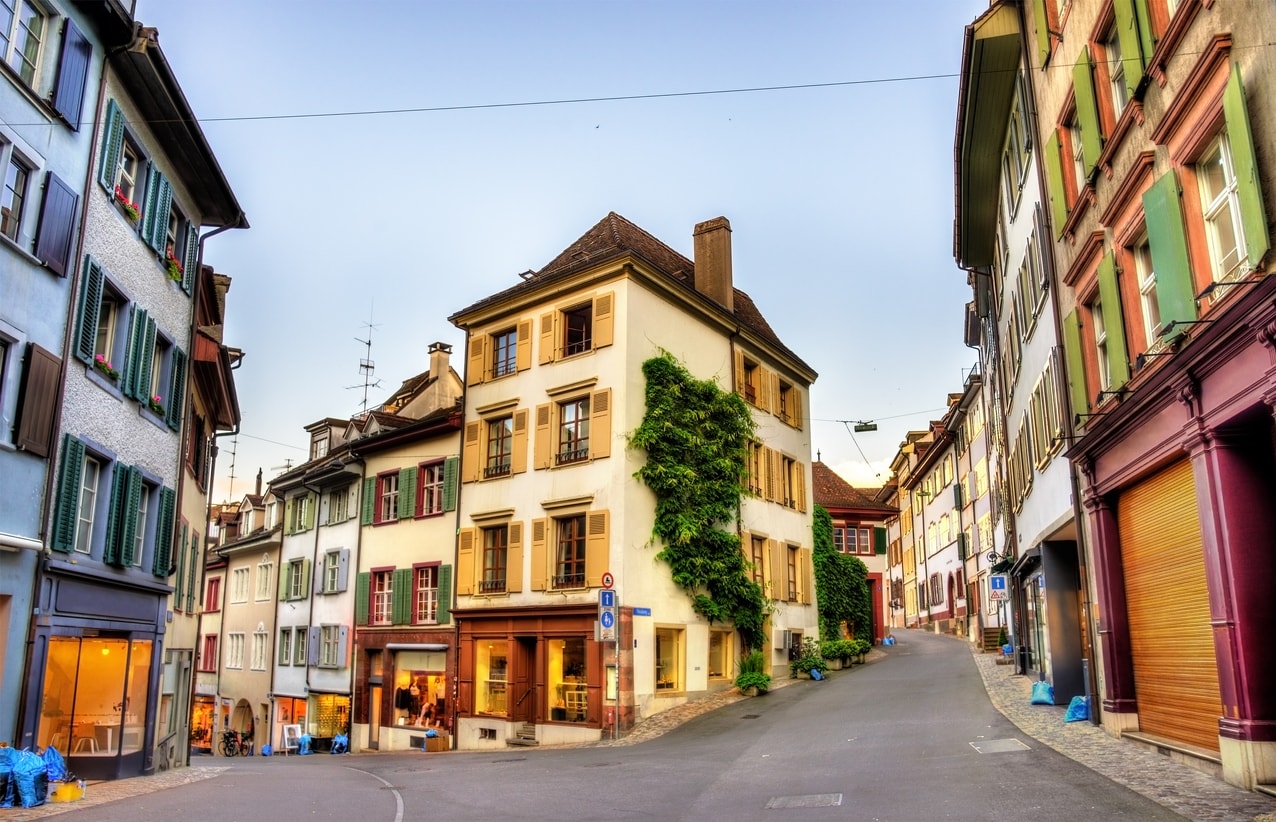 The parts of old town on both sides of Rhine River Altstadt Grossbasel and the Altstadt Kleinbasel are among the top places to stay in Basel with a wide range of lodging opportunities for every preference. Swissotel Le Plaza Basel, Grand Hotel Les Trois Rois, Hilton Basel are listed as the most attractive accommodation selections. Budget friendly hostels such as Basel BackPack or Basel Youth Hostel are centrally located alternatives. Rental apartments are also available as more convenient accommodation options.
What to Eat in Basel?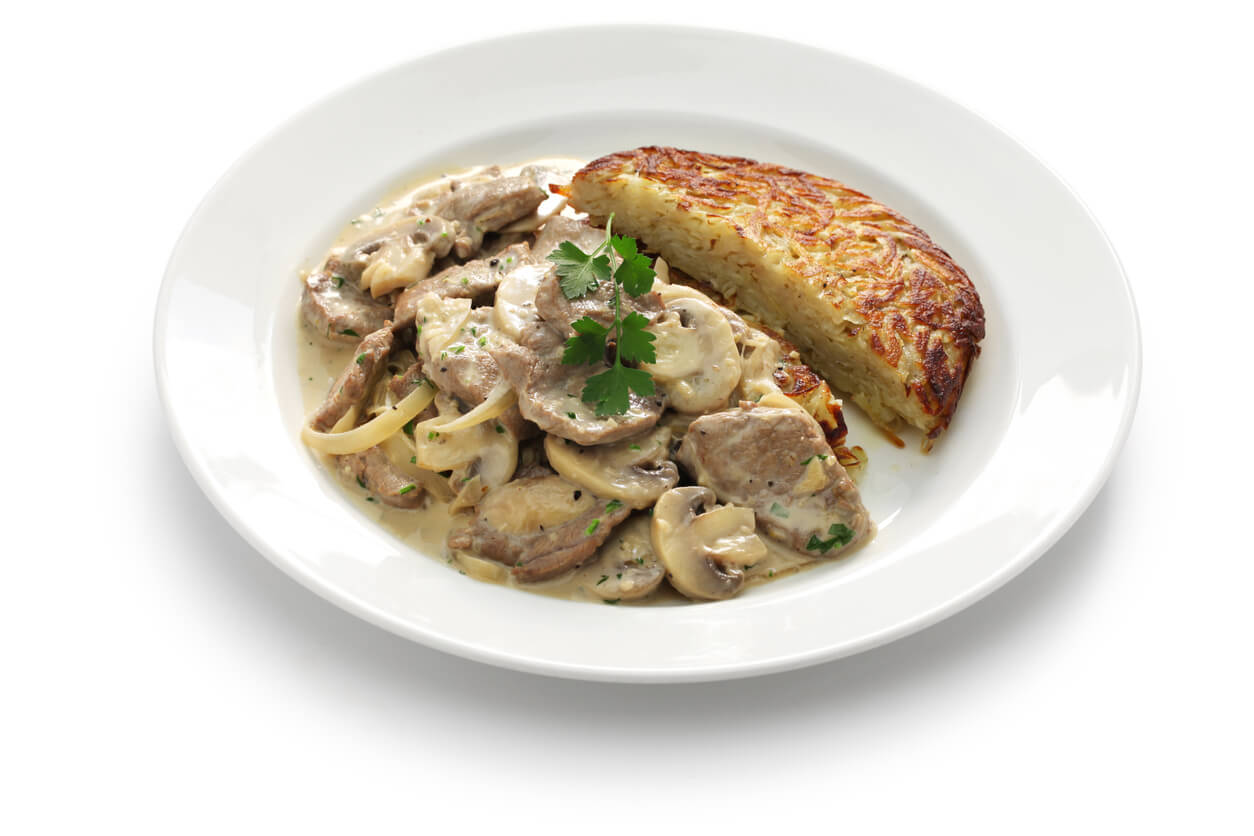 You will find savory local specialties such as Fondue (Swiss melted cheese), Swiss chocolate, Basler Leckerli (spiced cookies), rahmtäfeli (caramels), gelée russe (fruit jelly candies), flûtes de bâle (filled wafer rolls) in Basel.
Here is a small list of the top places where you can try some of the best food in Basel:
Papet vaudois: Restaurant Bel Etage, Restaurant Viertel-Kreis, Schlüsselzunft

Fondue, Basler Leckerli: Nomad Eatery & Bar, Indigo Elephant, Spark Wine & Coffee Bar

Steak: Tender & Loins Steakhouse, 800 Premium Steakhouse, Mendoza Steakhouse

Café's: Angel oder Aff in Andreas Platz 

Schiesser: Swiss chocolate

Läckerli Huus: Chocolate and sweets
Shopping in Basel: The Best Souvenirs to Buy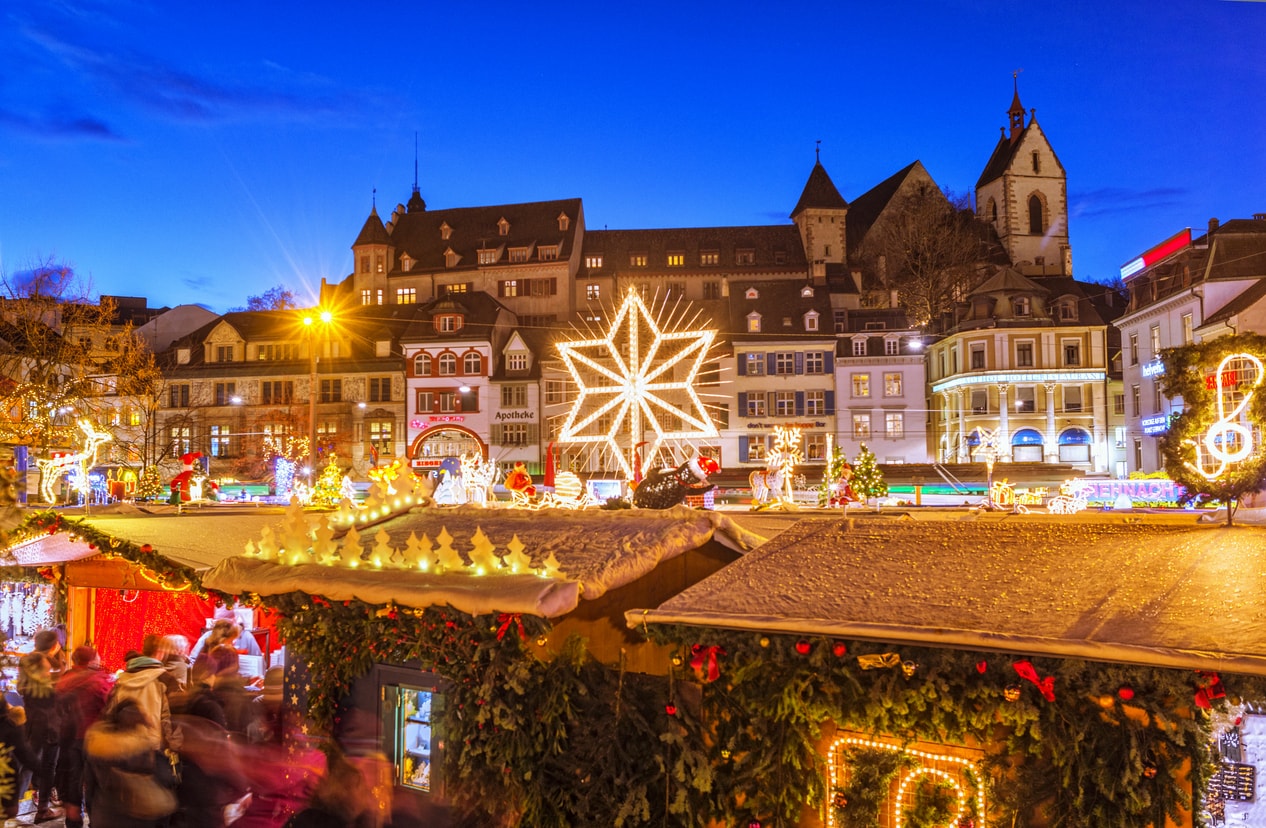 Basel is one of the most expensive cities in Europe. Marktplatz, Freie Strasse, Spalenberg Gerbergasse are among the prominent shopping streets in the city. Claraplatz is surrounded by exclusive boutiques and shops, Heuberg and Nadelberg appeal to those looking for authentic items. Then, more budget friendly shops are mostly situated on Steinenvorstadt.
You can find great pieces at the antique market on Petersplatz on Saturdays. Don't forget to buy Basler Leckerli, the city's famous gingerbread cookie and worldly famous Swiss chocolates for your loved ones. 
Nightlife in Basel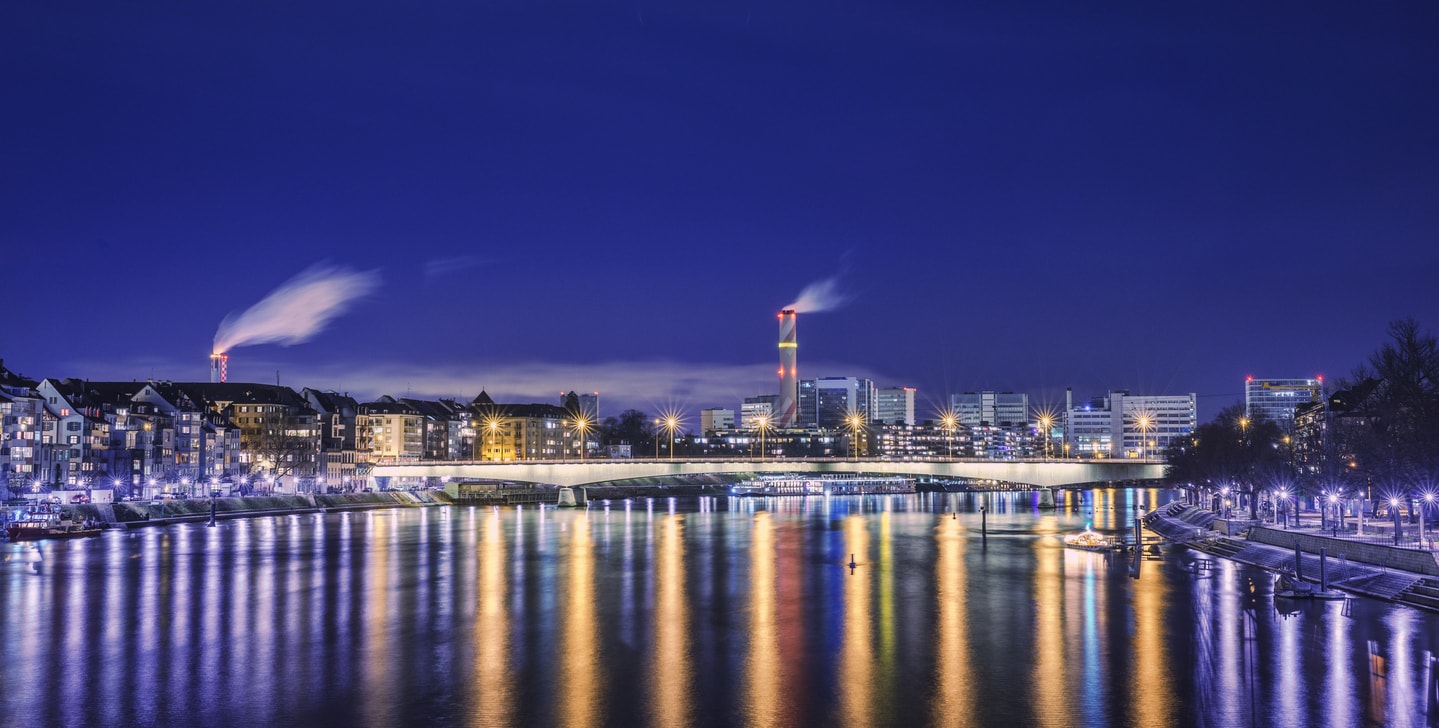 Basel has a vivid nightlife with various hot spots for a night-out in the city. Steinenvorstadt is a lively district packed with bars and many young people, while there are late night bars around Kleinbasel along the Oberer Rhineweg. Stadtcasino is the concert hall of the city which hosts renowned artists and live musical events.  Das Viertel, Cargo Bar, Atlantis and Bar Rouge are some of the most famous entertainment spots. 
Things to Know Before Visiting Basel

The official language in Basel is German, however the bulk of the population speaks Baseldytsch which is known to be an Alemannic dialect.

Basel is one of the few places where you can actually cross an international border by tram. Tram route 10 passes through the Swiss-French border twice!

There are cruises on Rhine River in summer time and ships operate on from Amsterdam to Basel. 
Essential Numbers

Country Code: +41
City Code: 61
Basel Mulhouse Airport: +41 613 253 11
Police: 117
Ambulance: 144