Like the city of Lyon in France, Lviv takes its name from the word lion. It is one of the largest cities in Ukraine and Europe. It attracts visitors from all over the world with its cultural heritage. Located near the Polish border, Lviv is a popular travel route in all seasons of the year. Here you will enjoy history, culture and natural beauty.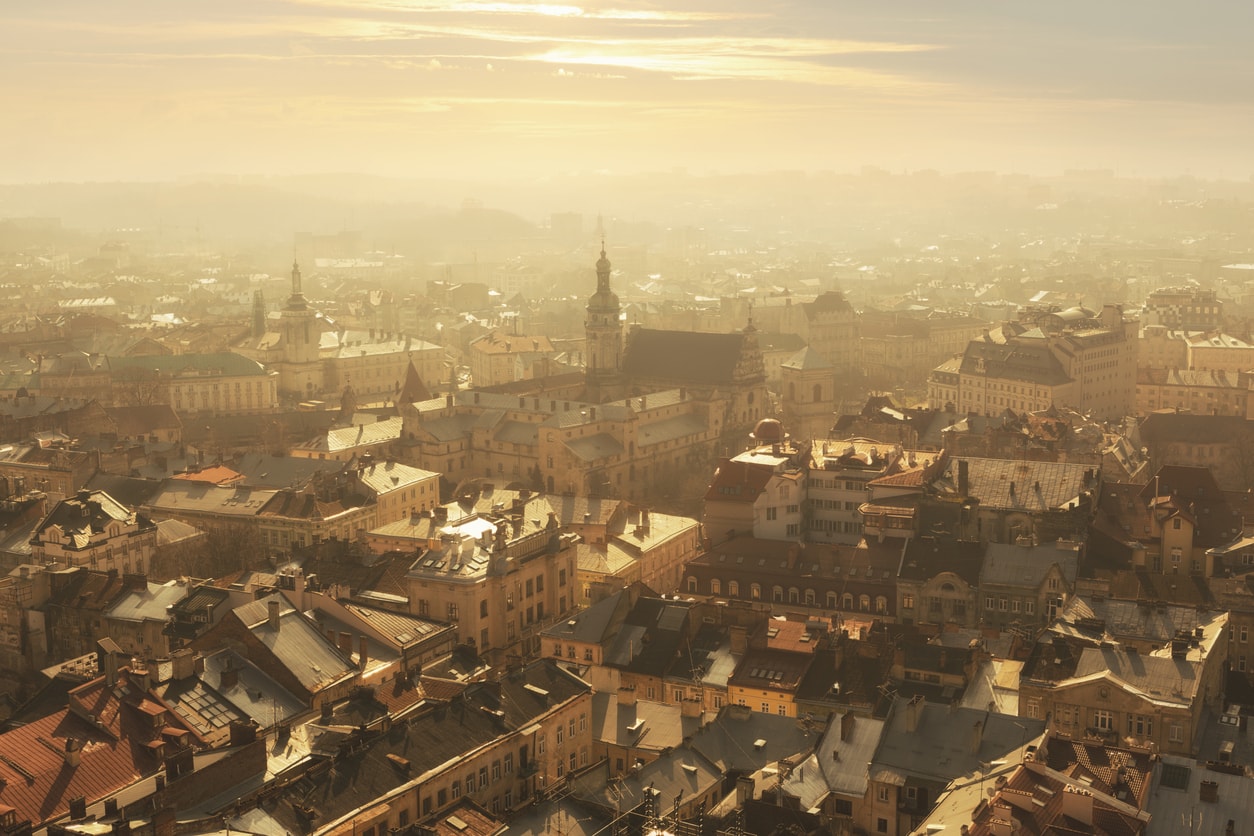 General Information About Lviv
| | |
| --- | --- |
| Country: | Ukraine |
| Region: | West of Ukraine |
| Area: | 182 km2 |
| Language: | Ukrainian |
| Average temperature: | 8.9 |
| Climate: | Semi-Tropical |
| Vegetation: | Savanna |
| The difference between GMT: | GMT: +3 |
| Telephone Code: | +380 |
| Currency: | Ukrainian hryvnia |
| Socket Type: | Type C and F |

How to Get to Lviv?
The best way to reach Lviv is by air travel. Pegasus Airlines offers direct flights to Lviv from Istanbul Sabiha Gokcen Airport. 
Transportation from Lviv Airport to the City Center
Lviv Airport is about 20 minutes from the city center. There is a tram line from the airport to the city center. However, this line is open until 8.30 in the evening. If you arrive at the airport after this time, you will have to use other means of transportation. There are bus and shuttle services from the airport to the city center. You can also use taxis here.
You can start your Lviv trip by renting a car at the airport. You can easily rent a car with Pegasus car rental service.
Public Transport Lviv
The city of Lviv has a wide network of public transport. There are bus services to all parts of the city. There are also tram and trolleybus options. You can also rent a bicycle and explore Lviv.
Best Time to Visit Lviv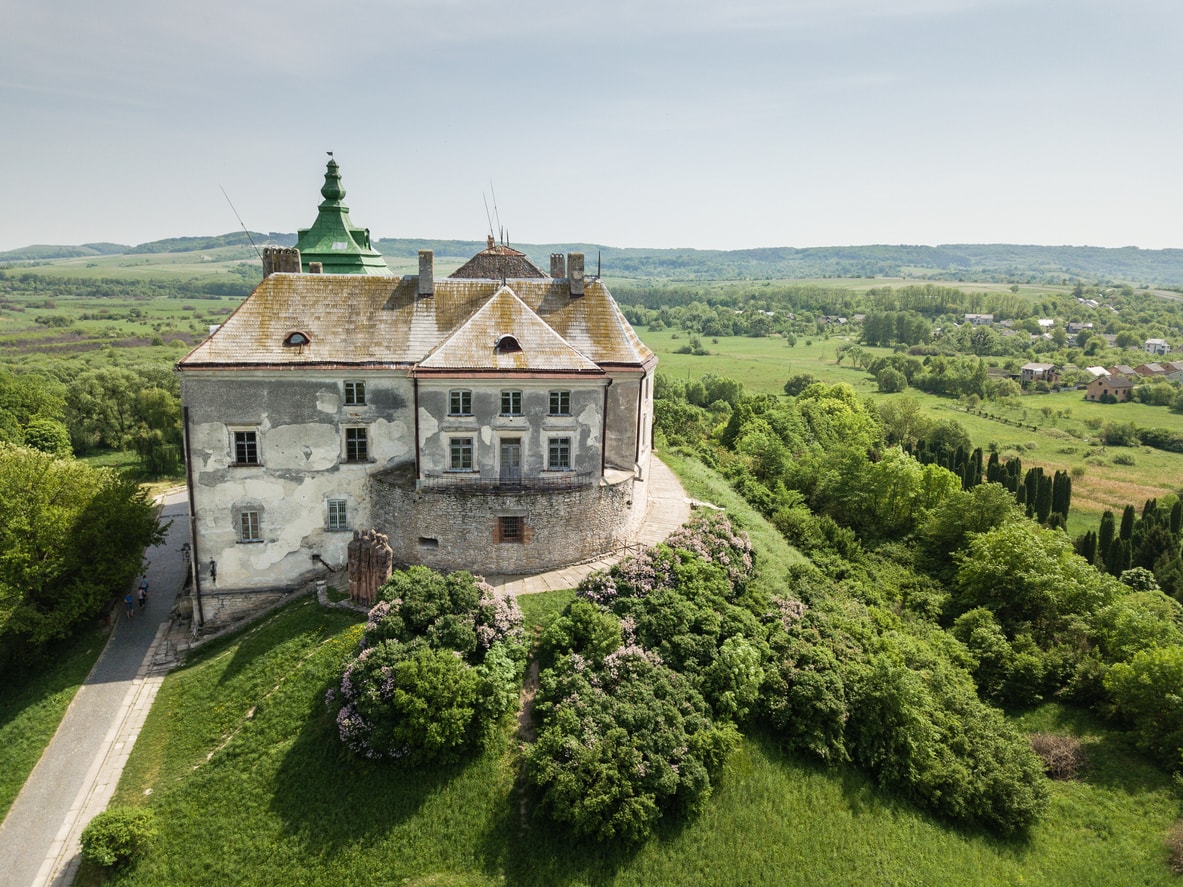 In Lviv, as in other cities of Ukraine, the winter months are quite cold and harsh. So it can be difficult to travel here during the harshest of winter. The best time to explore Lviv is autumn and spring.
Festivals in Lviv
In addition to being a cultural center, Lviv is famous for its colorful festivals. You can have an unforgettable experience by attending events organized at different times of the year. 
Donut Festival (January)

Chocolate Festival (March)

Lviv Fashion Week (October)
Places to Visit in Lviv 
One or two days is not enough for your trip to Lviv, as there are many of magnificent monuments in the city center. Make sure to visit the places listed when you're visiting Lviv, to experience the city to the fullest.
Lviv Opera House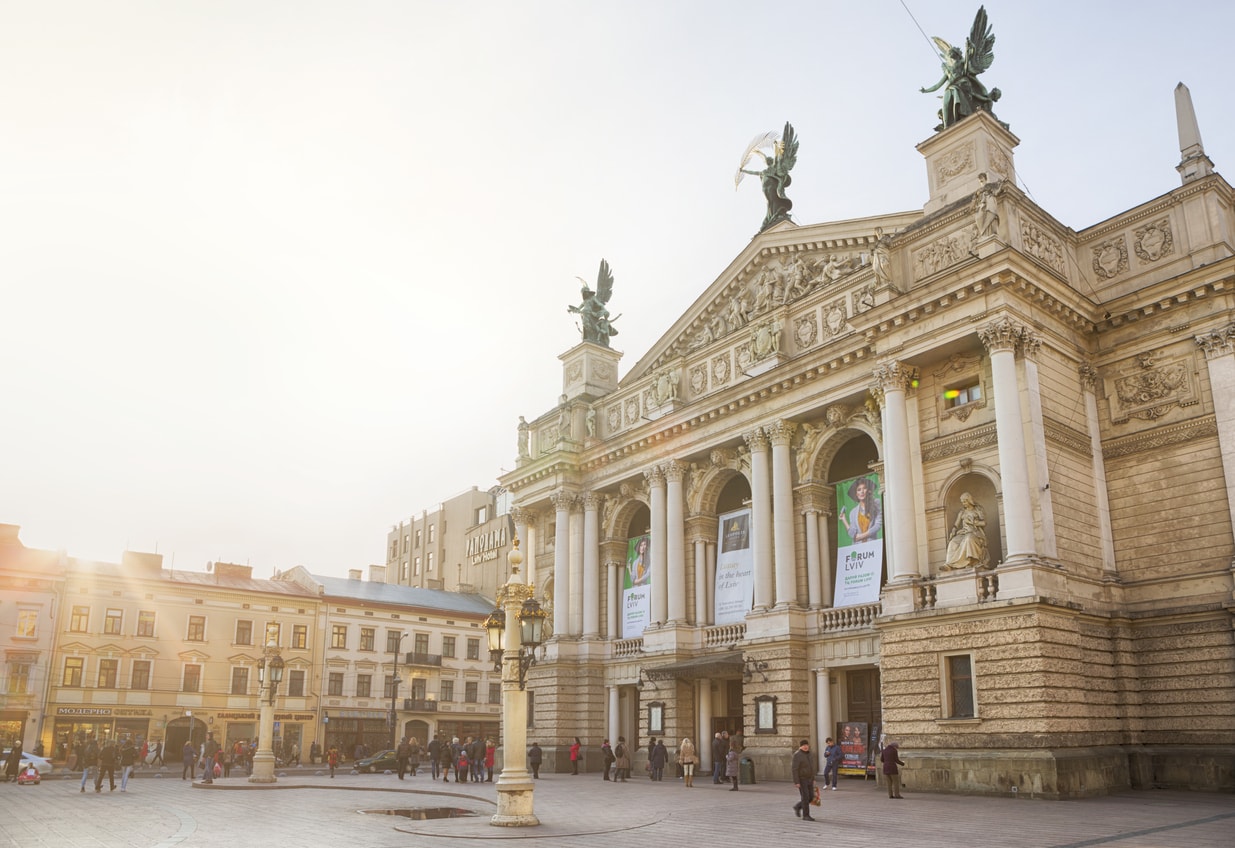 One of the symbols of the city, the building was built in the early 20th century. With its fascinating architectural structure, it ornaments postcards depicting Lviv. The building has magnificent details both inside and outside. When you come to the city you can start your tour with Lviv Opera House. The opera house, which is still functional today, is one of the monumental buildings in the city. Its artful exterior matches its glamorous interior, making the building a must-see location for all kinds of tourists, whether they adore opera or not.
Armenian Cathedral of Lviv
The cathedral which has 14th century architectural features is among the symbols of the city. It is shown as one of the peaks of Armenian architecture.
Rynok Square
This square, which is described as the heart of the city, allows you to witness the history of Lviv. This is the center of the city in every respect. There are many historical monuments around. After you come to Rynok Square, you will spend the whole day visiting these monuments.
Potocki Palace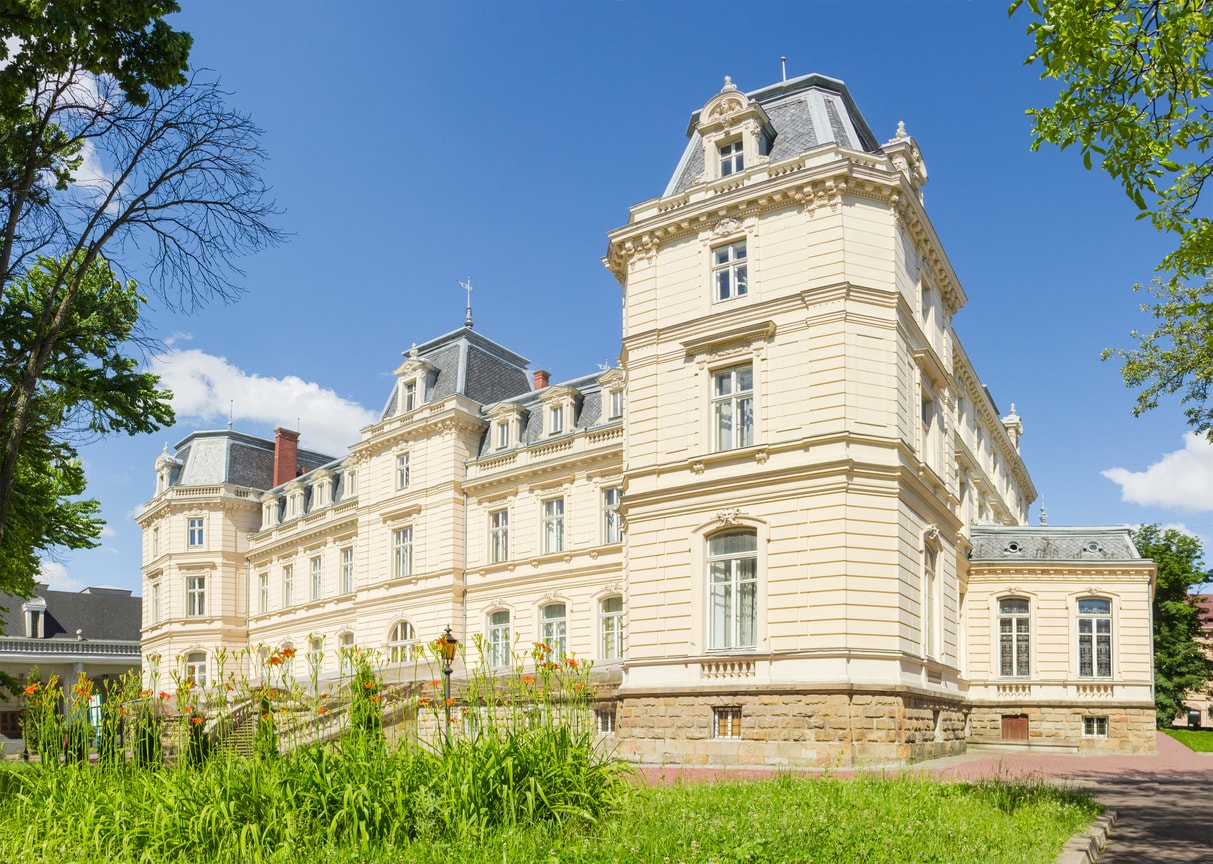 Acting as a set for a number of historical films, this palace is one of the most luxurious buildings in the city. With its beautiful sculptures and small art collection inside, as well as its tasteful exterior beauty, Potocki Palace should be one of the locations to be visited for art buffs, as well as admirers of classical architecture.
Mykhailo Dzyndra Museum of Modern Art
While Lviv is popular with its beautiful old architecture and classical aesthetic, this museum will be a breath of modernism. The museum showcases more than 800 sculptures of Mykhailo Dzyndra, a famous Ukrainian artist.
Where to Stay in Lviv?
Since Lviv hosts millions of tourists every year, it has great facilities in terms of accommodation. There are different hotel alternatives for every budget in the city. In this respect, it is shown as a tourist-friendly city. Whether luxury or affordable, you can find many facilities. Close to the city center, you can stay in hostels at very low prices.
What to Eat in Lviv?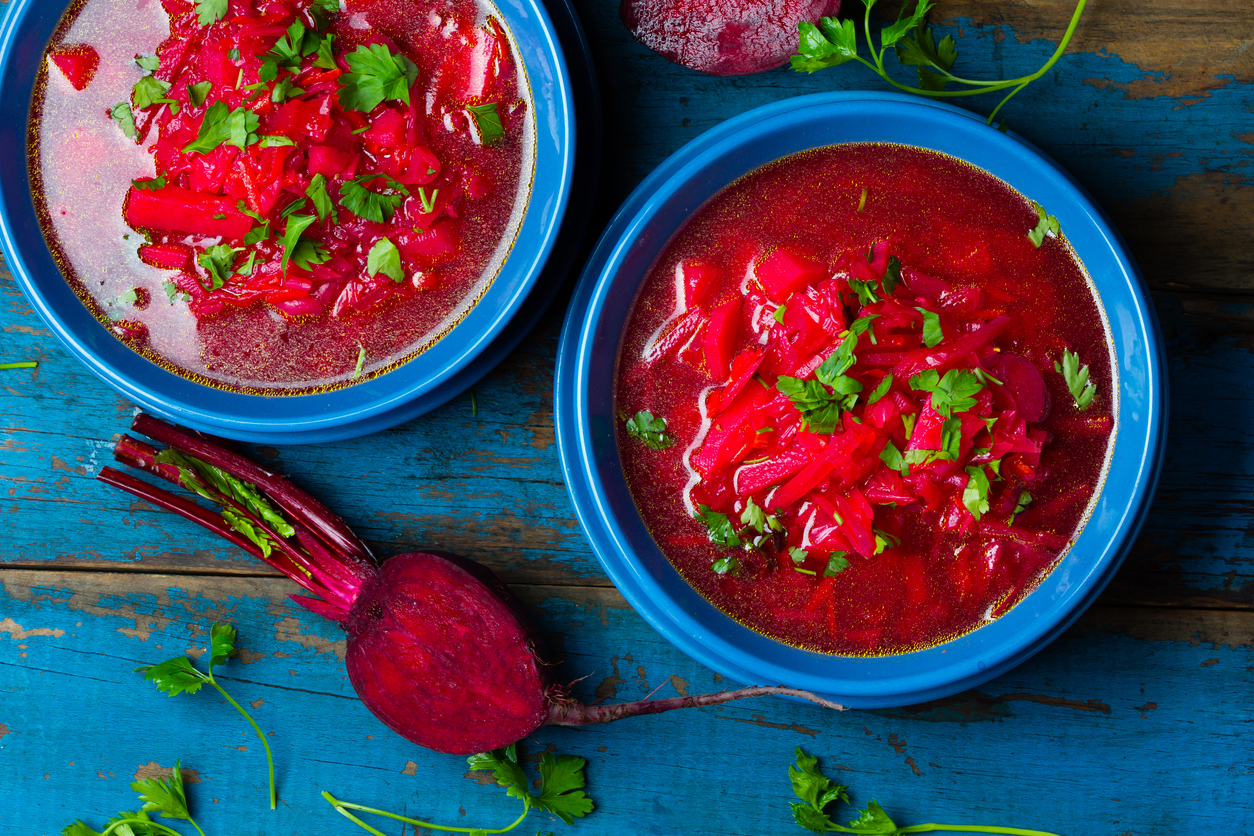 Lviv is famous for its fish restaurants. When you come here, you can taste many tastes from both Ukrainian and international cuisine. However, when it comes to Lviv, the first thing that comes to mind is Lviv syrnyk. You should also try Galician Strudel.
The city center, frequented by tourists, has hundreds of restaurants for different tastes. You can try different tastes in the restaurants which are designed in traditional or modern style.
Shopping in Lviv: Best Souvenirs to Buy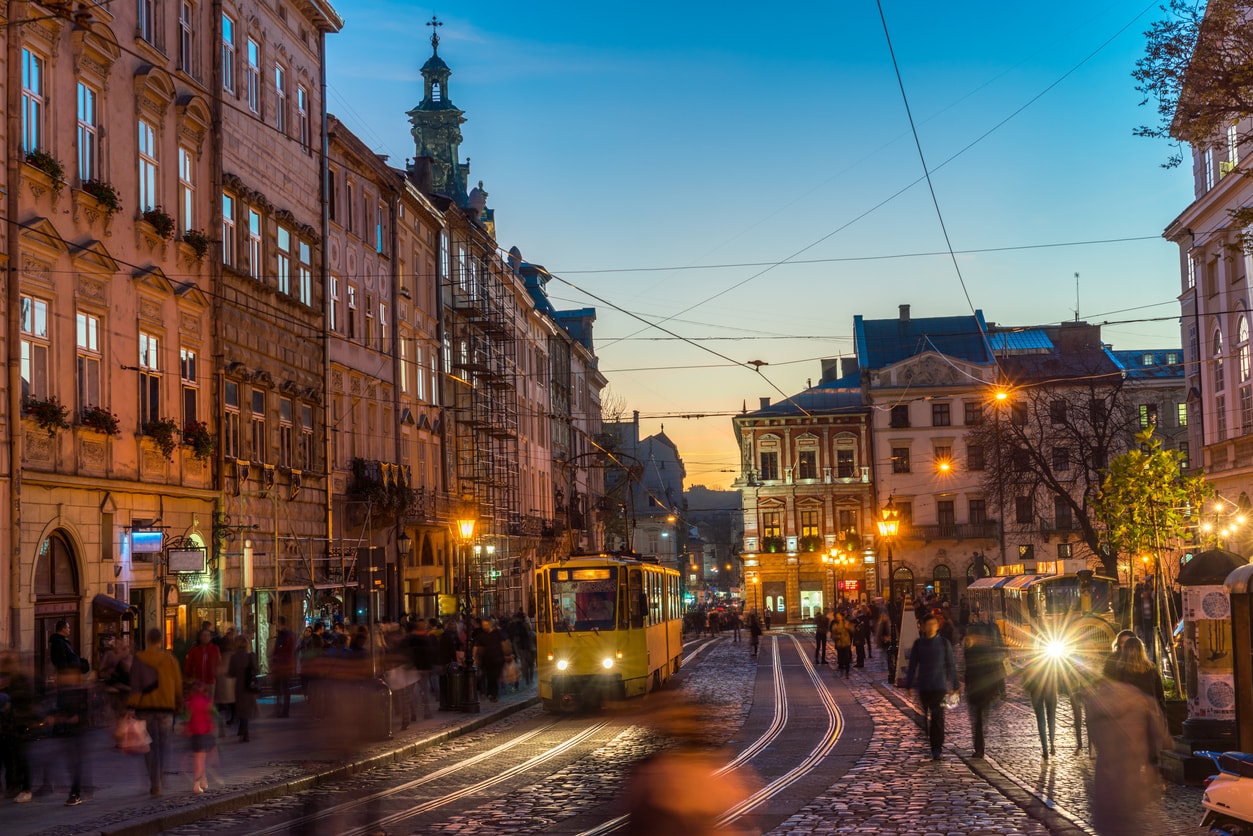 Since Lviv is a tourist city, it has a leading position in terms of shopping. Around Rynok square you will find many shops selling various items for tourists. In addition, the area around Muzeina Street is shown as the center of shopping in Lviv. Here you will find items unique to Ukraine.
Nightlife in Lviv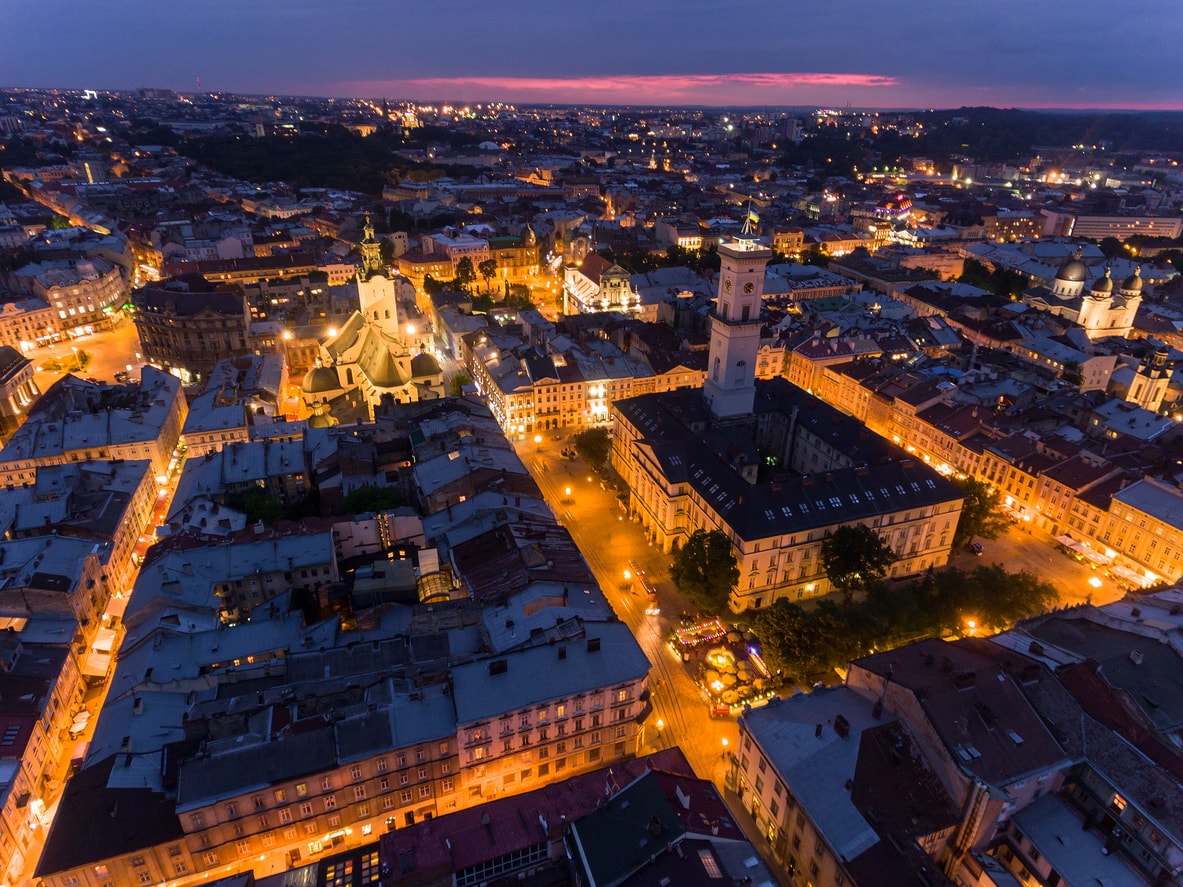 Lviv also has a wide range of entertainment industry. No matter what music taste you have, you can find a music hall you'll like. Metro Club and Fashion Club are among the city's most famous nightclubs. Almost all of the entertainment venues are located in the city center where tourists stay. At any time of the night, you can find an open one. 
Essential Numbers
Country Code: +380
City Code: 32
Lviv Airport: +380 3222 98112