Milan is a city that holds a special place in fashion, education, technology, history and art. You can breathe the air of history and modernity. The city is internationally famous for its title of being the major fashion capital. The Italian love of fashion visible in the streets and shops of Milan.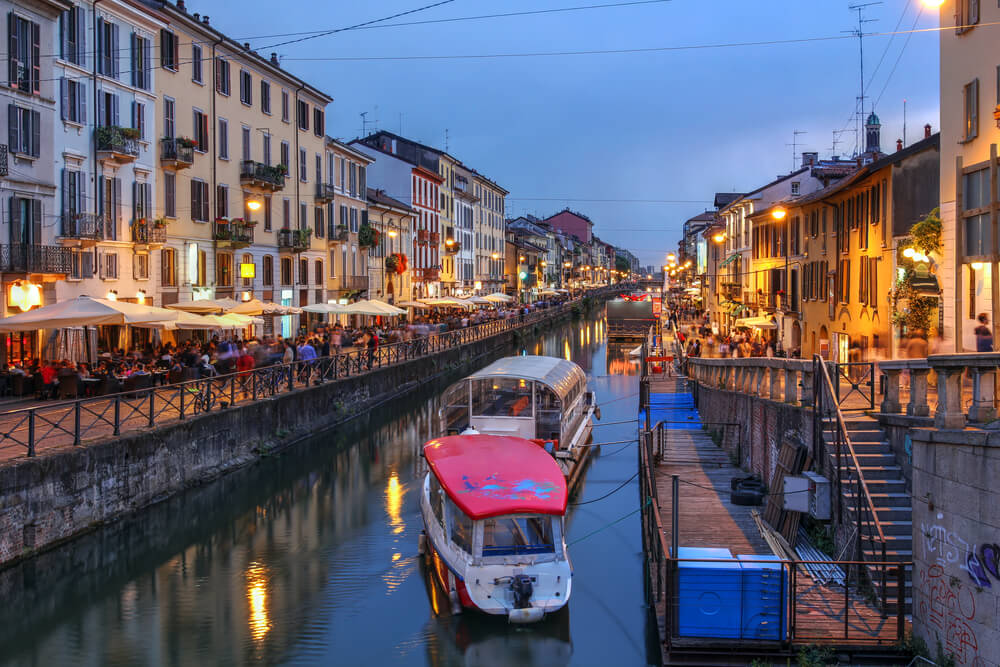 Milan is the capital of Lombardy and the second-most populous city after Rome. With its population of 1,372,810, Milan holds the title of the largest metropolitan area in Italy. The city is considered a fashion capital but Milan is also strong in the fields of art, design, education, modernity, entertainment, tourism, media, finance and healthcare. Milan is a living city and is always in motion.
From earlier times it was obvious that the city of Milan would become a capital of art and fashion as it was the capital city of the Western Roman Empire and the Duchy of Milan.  
General Information
| | |
| --- | --- |
| Country | Italy |
| Region | Lombardy |
| Area | 181 km2 |
| Language | Italian |
| Average Temperature | 20 C |
| Climate | Humid Subtropical |
| Flora | Maquis |
| GMT Difference | +1 |
| Phone Code | +39 -02 |
| Currency | Euro |
| Plug Type | F and L |

How to Get to Milan?
Milan and Lombardy are some of the most preferred areas for tourism. Every year millions of tourists, adventurers, fashion and art lovers visit the city of Milan to experience its beauty in every aspect of life. That is the reason why Milan has three airports and lots of visitors. 
There are three airports in the city of Milan which serve to both domestic and international flights. Hundreds of thousands of people use these airports every year to see this fascinating city. For further information about the flight traffic, departure dates and details you can check Milan flight ticket page.
You can buy your İstanbul to Milan flight tickets by clicking here.
Transportation from Milan Airports to the City Center
You can get to Milan by plane. Even though it is a relatively small city, there are three airports in Milan. Milan Linate has the shortest distance to the city center which is only 8 kilometers. A relatively small airport, it is natural to find short-haul flights from Italy to Europe. 
Though it is the closest to the city center, the flights are more expensive in Milan Linate. You can check the Milan flight ticket page for more information.
Milan Malpensa is the largest airport in Milan and it is 50 kilometers away from the center of the city. There are three options to arrive at the city center from Malpensa Airport. Buses or trains departing from Terminal 1 and Terminal 2. Taxis, on the other hand, are quite expensive and they cost a fortune. You might consider taking the buses or trains.
The third airport of Milan is not located in Milan but in a town called Bergamo which is considered to be a Milan county. And the distance between the airport and Milan is 50 kilometers. But the tickets are relatively cheaper if you are trying to be careful about your budget. There are three private companies which provide buses to the center and back such as Autostradale, Orio Shuttle and Terravision.   
Public Transport in Milan
For a visitor to the city center, public transportation will not be used quite often. Because the streets of the city invite you to walk and most of the attractions are pretty close to each other. But if you want to explore the whole city, Metro, Tramlines, Buses and of course Taxis are your options. 
Milan has the longest Metro network in Italy. The other feature of public transportation in Milan that it runs late.
Best Time to Visit Milan
Rains are seen quite often in Milan in the fall season. Four seasons are seen as well. But the ideal times to visit the city of Milan in June and September.  Three days in Milan would be just fine to explore this wonderful city and have some great memories.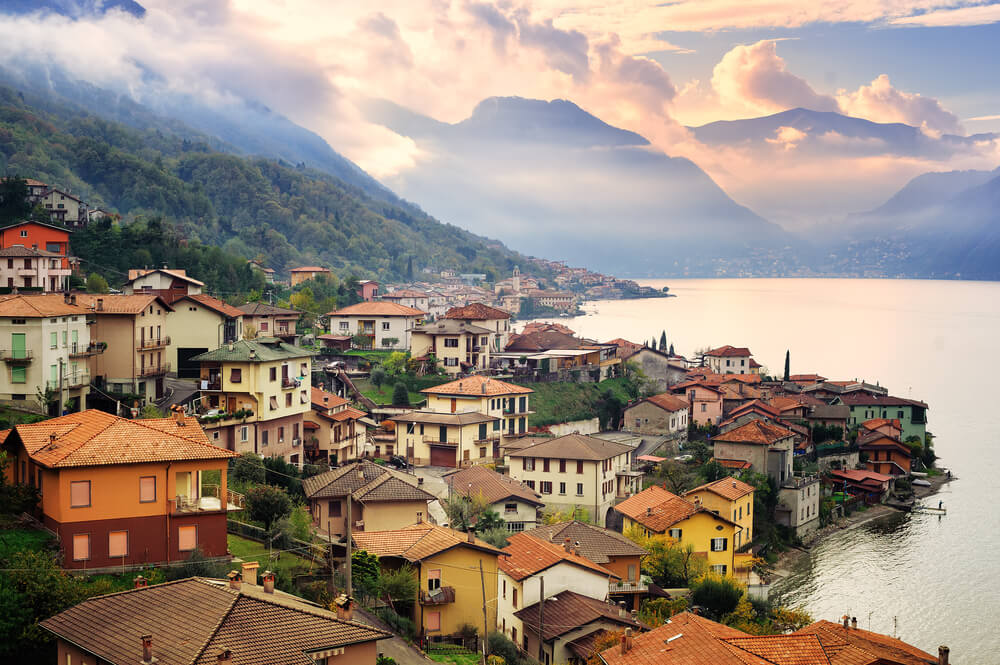 If you are on a tour in Europe you might want to reserve your weekend for Milan as the city deserves to be well-explored and is quite special.  
Festivals in Milan
Milan is known as a fashion center all over the world. When you look at the activities in the city, you can see that this is true. But it's missing! The heart of fashion beats in Milan. You can arrange your travels according to the dates of the festivals in the city and you can take part in these unique festivals.
Milan Fashion Week (February-March and September-October)

Milan Carnaval (mid-to-late February or early March)

Oh Bej! Oh Bej! (from 7 December until the following Sunday)
Places to Visit in Milan
As a city that is a current fashion capital and a historical capital, there are many things to see in Milan.  Here are the places you must see while you're visiting.  
Duomo di Milano
The symbol of the city, Duomo Cathedral is a place that must be seen. The architecture of the building proves that Milan is a complex place with its beauty. 
Located in Piazza del Duomo, it is the fourth biggest cathedral in Europe and its construction took 500 years. The construction finally finished in 1965 but the restoration process is still going on.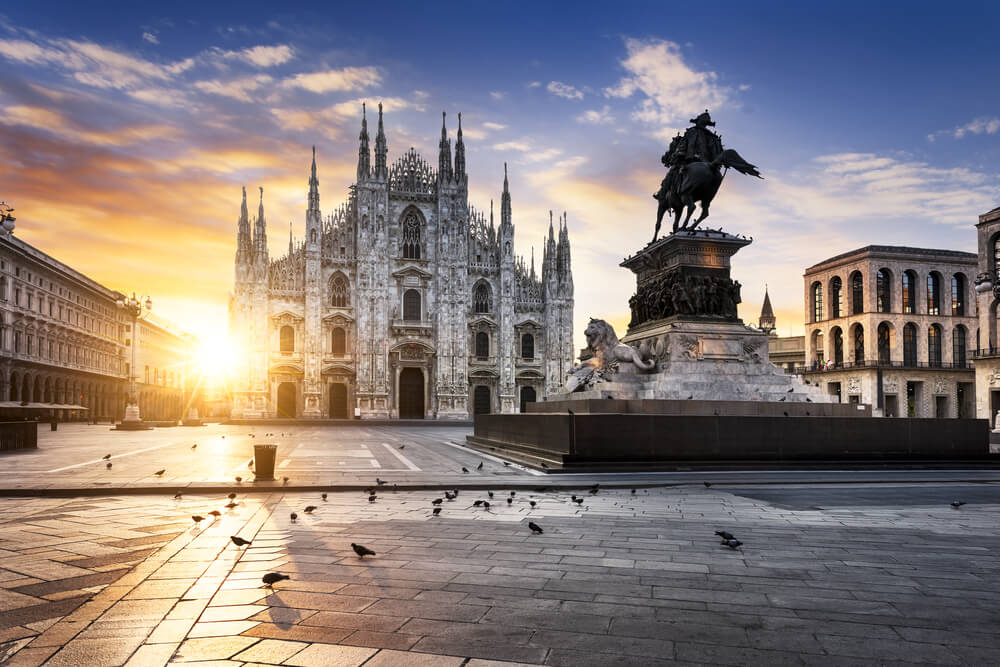 With its glorious statues, magnificent architecture and realistic paintings; Duomo di Milano carry the soul of time and art. Madonnina welcomes you to the large square and to this beautiful building.   
Castello Sforzesco
Built by the Duchy of Milan Francesco Sforza, Castello Sforzesco is one of the biggest castles in Europe. It contains 10 museums and art galleries inside. In the galleries, it is possible to witness the masterpieces of Canaletto, Tiepolo, Vincenzo Foppa, Titian, and Mantegna. 
Entrance to the castle is free except for some art galleries as they require a guided tour. Behind the castle, there is Park Sempione which is often visited by tourists and people to isolate themselves for a little bit. And its natural beauty helps you to rest and refrain from being lost in the hustle.  
Santa Maria Delle Grazie
Despite being small, this basilica manages to captivate hundreds of visitors with its delicate yet rich texture. This small basilica is quite important thanks to the Renaissance artist Leonardo Da Vinci, who painted "The Last Supper" on its wall. Visitors wait for hours in the queue to witness this magnificent piece of art and to see it with their eyes. Tickets can be bought on the Internet or from the entrance counter.  
Galleria Vittorio Emanuele II
One of the oldest shopping malls in the world, Galleria Vittorio was named after the first king of the Italian Empire. This place proves that Milan is the capital of fashion and art. With its magical atmosphere, Galleria Vittorio's ceiling is made of glass. 
And this place holds a rumor as well. If you turn around with one foot in the middle of the bazaar; luck is with you. But since all the visitors tried doing that, now there is a hole in that part of the place. 
Teatro alla Scala
La Scala is one of the most elegant opera houses in the world. Being the birthplace of Othello, Nabucco and Madame Butterfly, La Scala stands proudly with its rich and naïve style. It can contain more than 2000 people and it is a school for artists as well.  
Where to Stay in Milan?
The ideal places to stay in Milan are Duomo, Stazione Centrale, Stazione Garibaldi, and Navigli. These places have relatively short distances to the city center and to tourist attractions as well.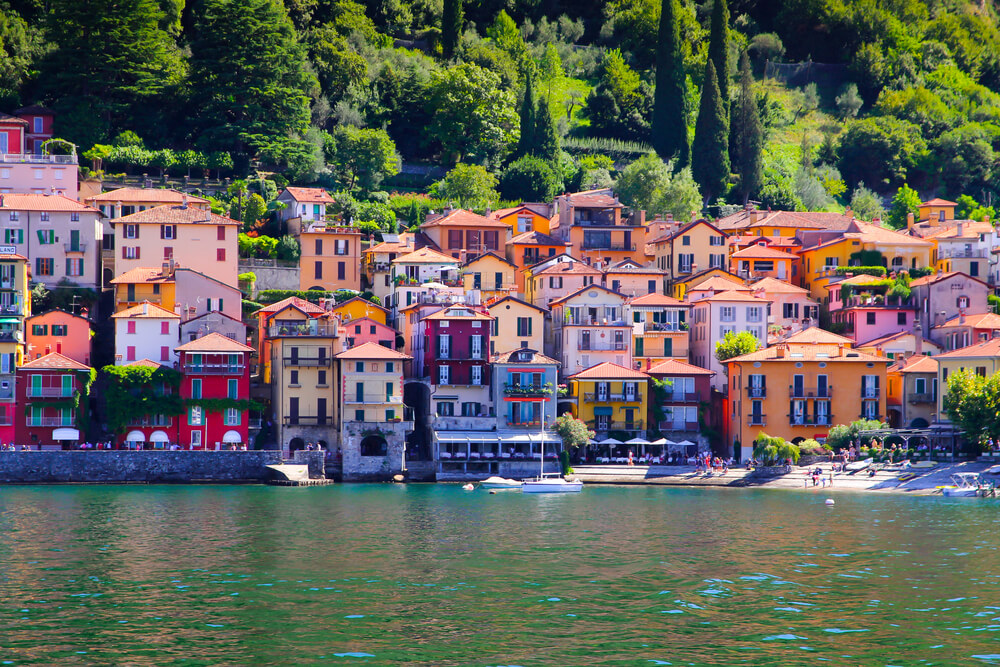 Comfort and elegance are two things that you can find in the hotels in Milan. The accommodation options are plentiful, especially near the city center. In the city center, you will usually find medium and high level hotels. However, prices will decrease as you move away from the city center. There are also numerous hostel options for those looking for affordable accommodation.
What to Eat in Milan?
Italian cuisine is at its best in Milan. Carpaccio, Frutti di Mare, Bresaola, Prosciutto are the popular meals which are prepared with meat. Italian cuisine is generally plain and gives importance to simplicity. Yet it does not prevent Italian meals to taste so good and look rich.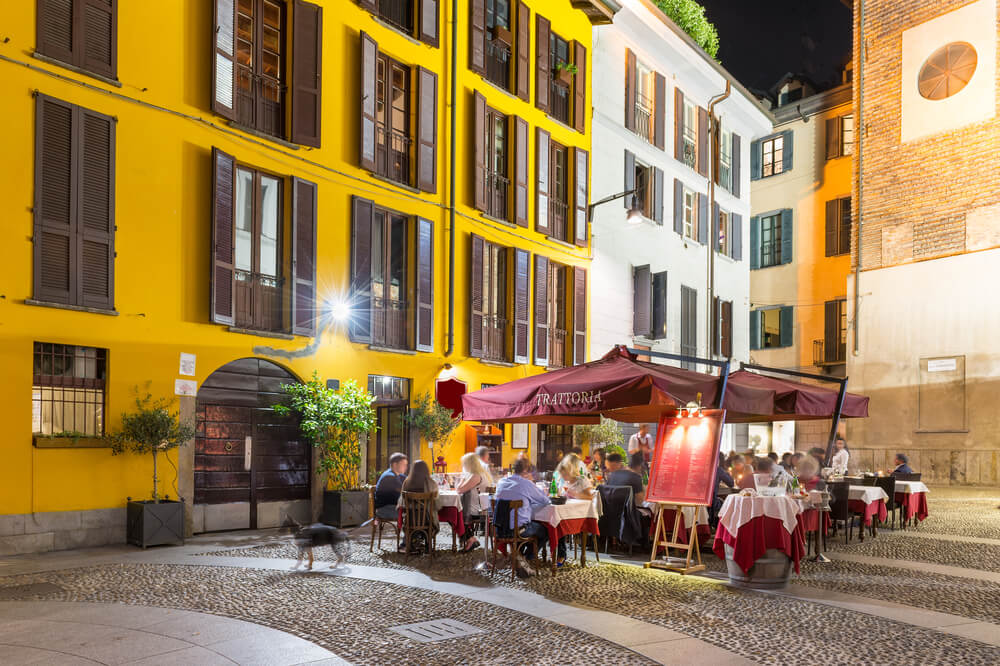 Also, when in Italy, eat all the gelato you can. You can find gelato shops in almost every street in Milan.  
Shopping in Milan: The Best Souvenirs to Buy
The other name of Milan is the City of Fashion. The city is famous for its love for fashion as it is home to different brands and designers. 
The Fashion Quadrilateral contains the most elegant shops in the city. With hundreds of shops and clothing displays, Montenap and Spiga streets are colorful and they host famous brands all around the world. Even if you are a budget traveler, it would be very nice to walk by these shops as they are really prestigious and look wonderful.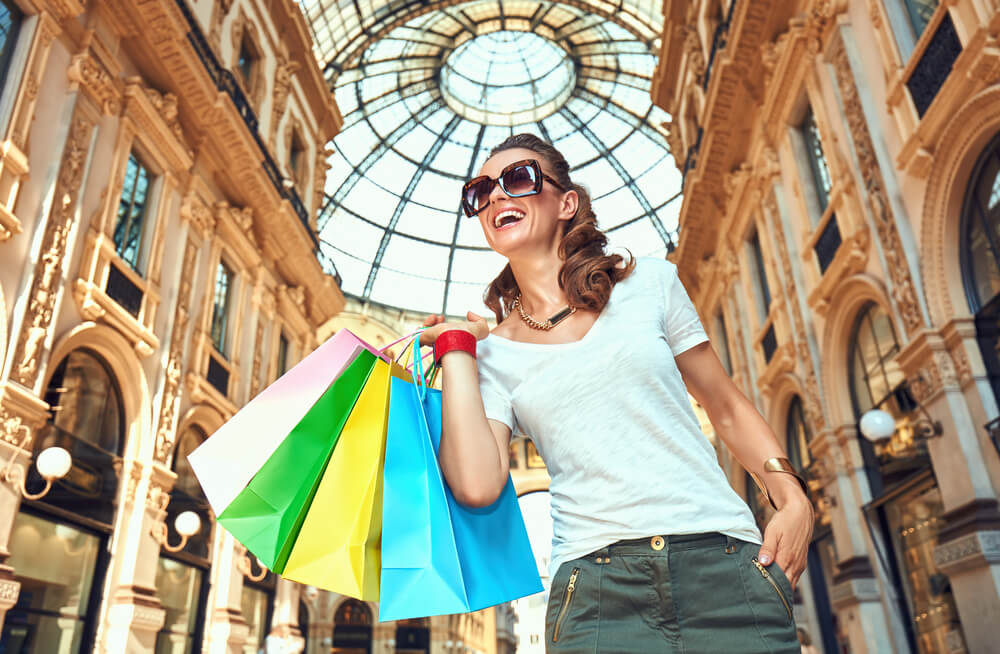 Galleria Vittorio Emanuele II as mentioned before is a great place to shop and buy some souvenirs for friends and family. Corso di Porta Ticinese provides economic shopping opportunities as well.  
Nightlife in Milan
The rush of Milan continues to flow through the streets at night too. The nightlife in Milan is quite enthusiastic. It is possible to find night clubs, bars, and ristorantes all around the city. The city never sleeps and always encourages you to be brave and explore. Even a simple walk in the night would definitely make you feel better and cheered up.  Porta Ticinese Region specifically, is home to the nightlife lovers.
Things to Know Before Visiting Milan
As in other cities in Italy, Milan has a very lively social life. First of all, remember that here is a busy tourist population. For this reason, you can easily communicate in many places, you can take advantage of special services for tourists. However, you should be careful of extortion, especially in side streets. It is generally advisable not to wander alone or be careful in secluded areas.
There are tips in restaurants. In rare cases, some restaurants may include a tip.
Milan's climate is generally mild. So you don't have to worry. However, you may need to check the weather in winter and autumn and take precautions accordingly.
Essential Phone Numbers to Know
Emergency: 118
Fire: 115
Police: 113
Airport: +39 02 232323