Famous for its spas and natural beauties, the city of Mineralnye Vody invites tourists and visitors to have healthy and a wonderful vacation among trees. The city's name means Mineral Waters. With its healthy water sources and the combination of natural and urban life; Mineralnye Vody is a beautiful to city have a wonderful holiday.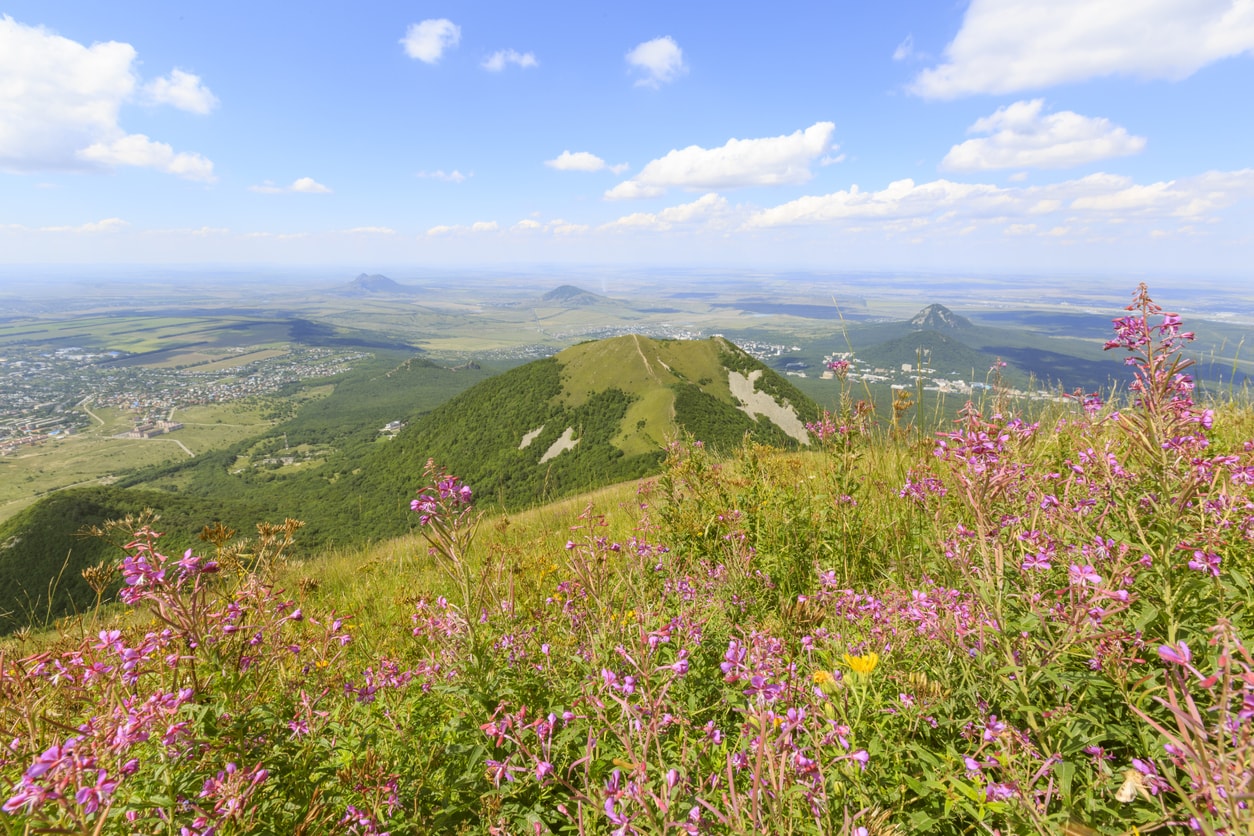 General Information
| | |
| --- | --- |
| Country: | Russia |
| Region: | Northern Caucasia |
| Area: | 51,55 km² |
| Language: | Russian |
| Average temperature: | 9.6 °C |
| Climate: | Temperate climate |
| Vegetation: | Savannah  |
| The difference between GMT: | GMT +3 |
| Telephone Code: | +7 |
| Currency: | Ruble |
| Socket Type: | Type C |

How to Get to Mineralnye Vody?
There are many direct flights from capital cities to Mineralnye Vody. Known with its natural landscapes and beautiful destinations, the city invites everyone to breathe its fresh and rejuvenating air. Pegasus Airlines offers the most comfortable direct and indirect flights to the city. You can find more information about the flight dates and details in Pegasus Mineralnye Vody flight ticket page.
Transportation from Mineralnye Vody Airport to City Center
Mineralnye Vody Airport is located 4 kilometres away from the city centre. Due to lack of sophisticated transportation system, taxis form the biggest part of the transportation alternatives. You can choose the taxi option to reach the city centre as it is quicker and comfortable.
The other options to reach the centre of Mineralnye Vody would be buses, train and shuttle taxis. The busiest spots of the city are Pyatigorsk and Zheleznovodsk. The bus with the code 223 will take you to Pyatigorsk and the bus with the code 107 will take you to Zheleznovodsk. The trip between the airport and the train station lasts 25 minutes. 
Public Transport in Mineralnye Vody
As the city is quite small, the main transportation network of Mineralnye Vody is the buses. You can travel between the counties of the city by taking the bus. The taxi is also an option for a quicker yet more expensive way of transportation.
Best Time to Visit Mineralnye Vody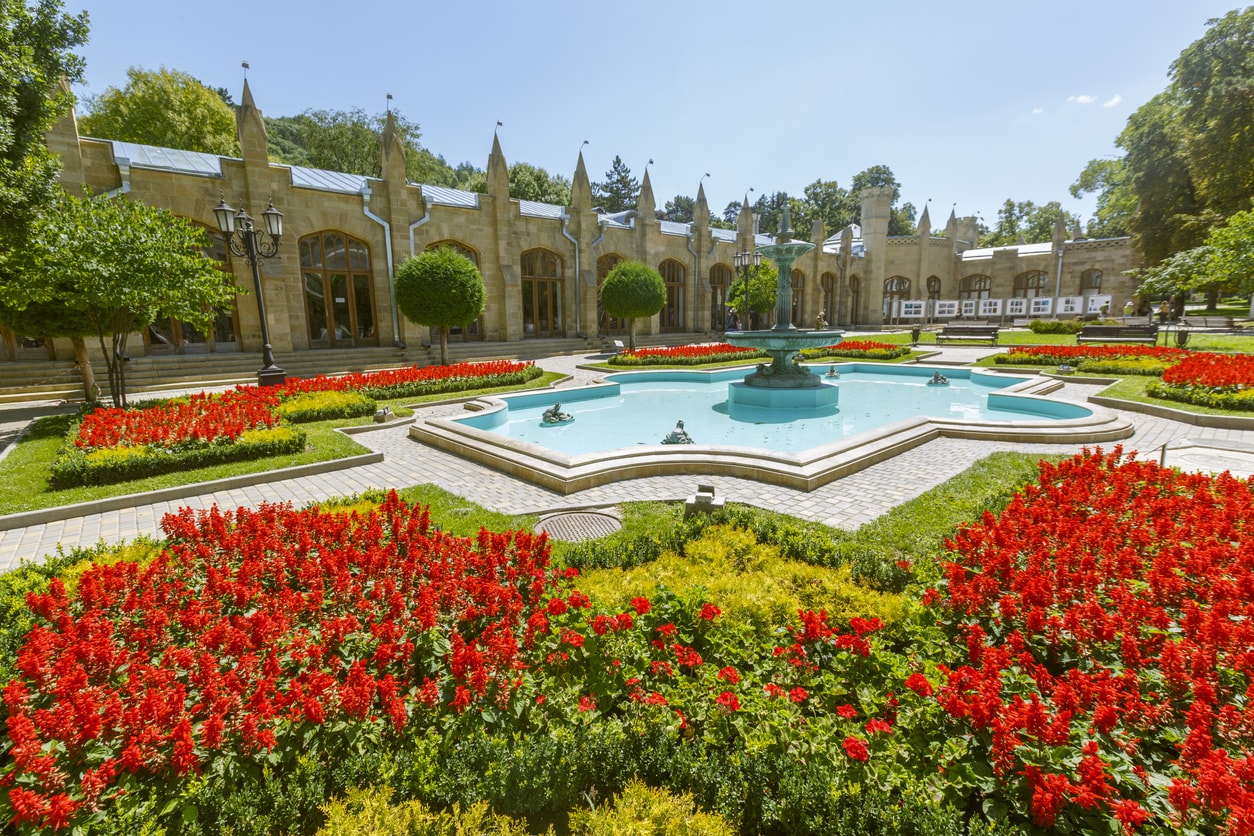 The ideal time to visit this wonderful city would be in summer season. You can also visit Mineralnye Vody in fall to experience the beauty of Northern Caucasia. 
Since it is quite rainy and harsh in winter, a travel would be best experienced in summer or fall. Two or three days are just fine to have a great trip in this small yet lovely town.
Festivals in Mineralnye Vody
The festivals of the city take place in summer season. Making your travel plans while keeping the festivals in mind would be a great idea.
Places to Visit in Mineralnye Vody
Enriched by the fascinating Russian architecture, the city is full of cathedrals, churches and monuments. The small city of Mineralnye Vody manages to captivate you with its historical buildings and natural beauties.
Cathedral of the Holy Virgin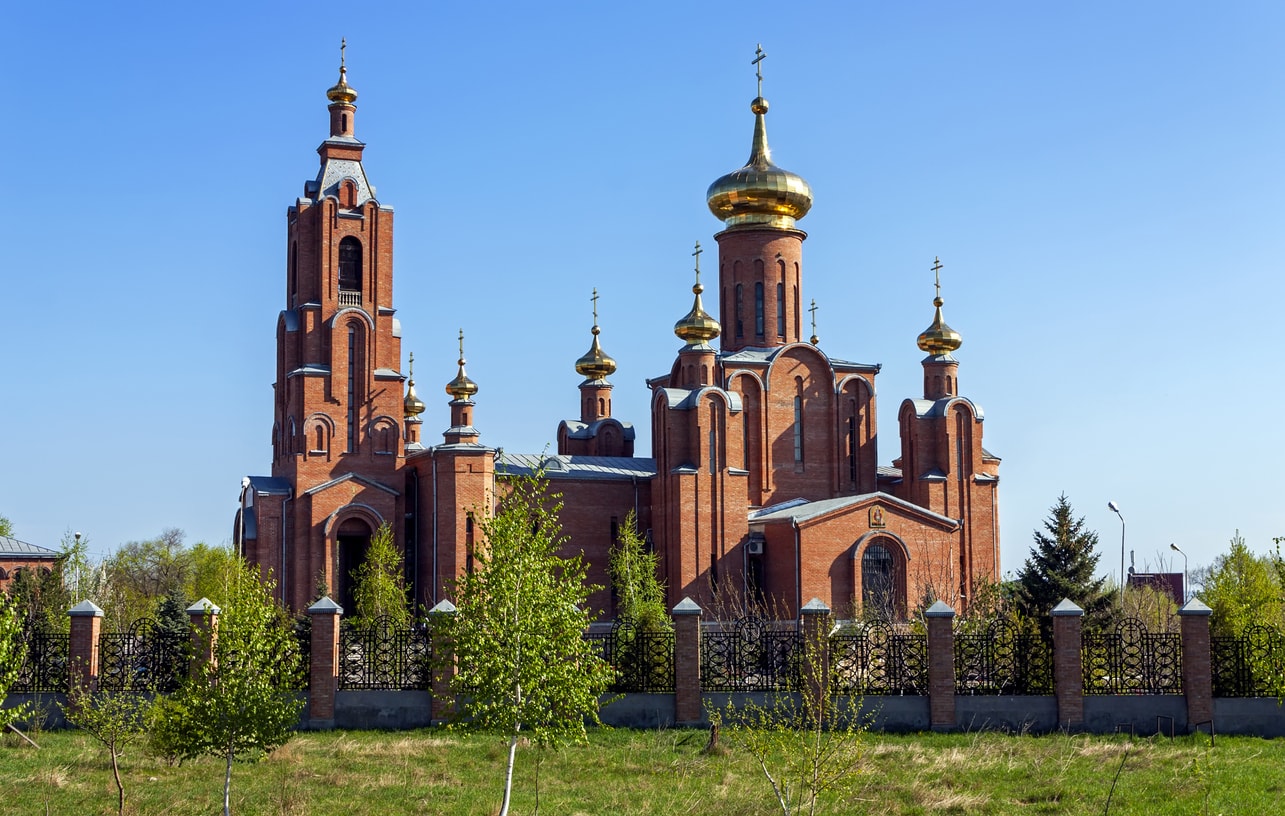 Like Saint Basil's Cathedral, the cathedral is inspired by the classic Russian architectures. With its gold coloured domes and colourful structure, Cathedral of the Holy Virgin is quite important for Orthodox sect.   
Terskiy Horse Ranch
If you want to have an unforgettable memory in your Mineralnye Vody visit, it would be a great idea to visit Terskiy Horse Ranch to experience horse riding. The horses in Terskiy are specially trained. 
Monument to the General Yermolov
One of the most important generals of the Russian military, General Yermolov lived in 18th century. The monument was devoted to this great military man and in time, the place became the symbol of Mineralnye Vody. 
Ogon Vechnoi Slavy
Devoted to those who lost their lives in war, Ogon Vechnoi Slavy is a must-see place to have a glimpse at Russian history. 
Where to Stay in Mineralnye Vody?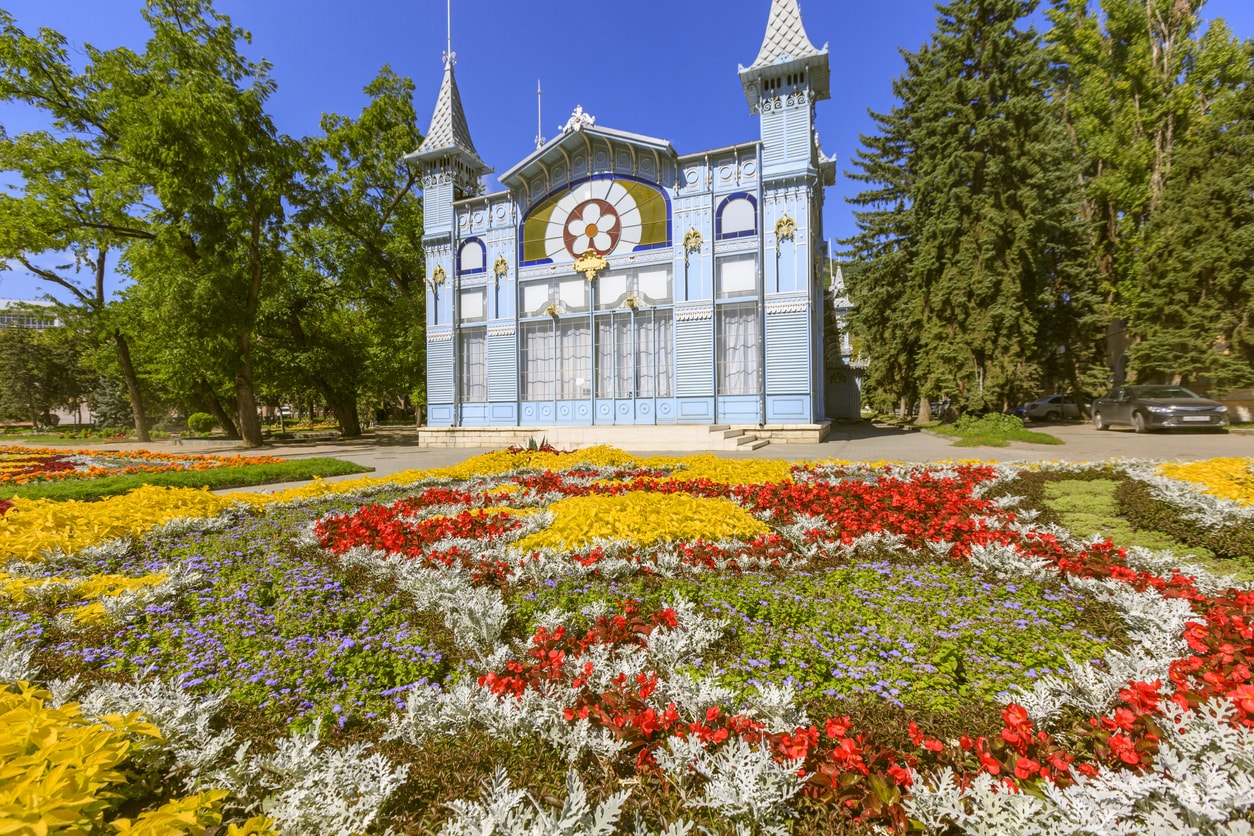 The ideal accommodation alternatives vary according to the reason of your travel. If you are going to have a business trip, ArtHall Hotel and Hotel Kavkaz would be great options since the distance between these hotels and the airport is not too much.
But if you are planning to have a touristic trip and discover the city of Mineralnye Vody, you can consider choosing your hotel at the city centre would be a better idea. Euro Hotel and Hotel Oblaka are usually preferred by many tourists.
Where to Eat in Mineralnye Vody?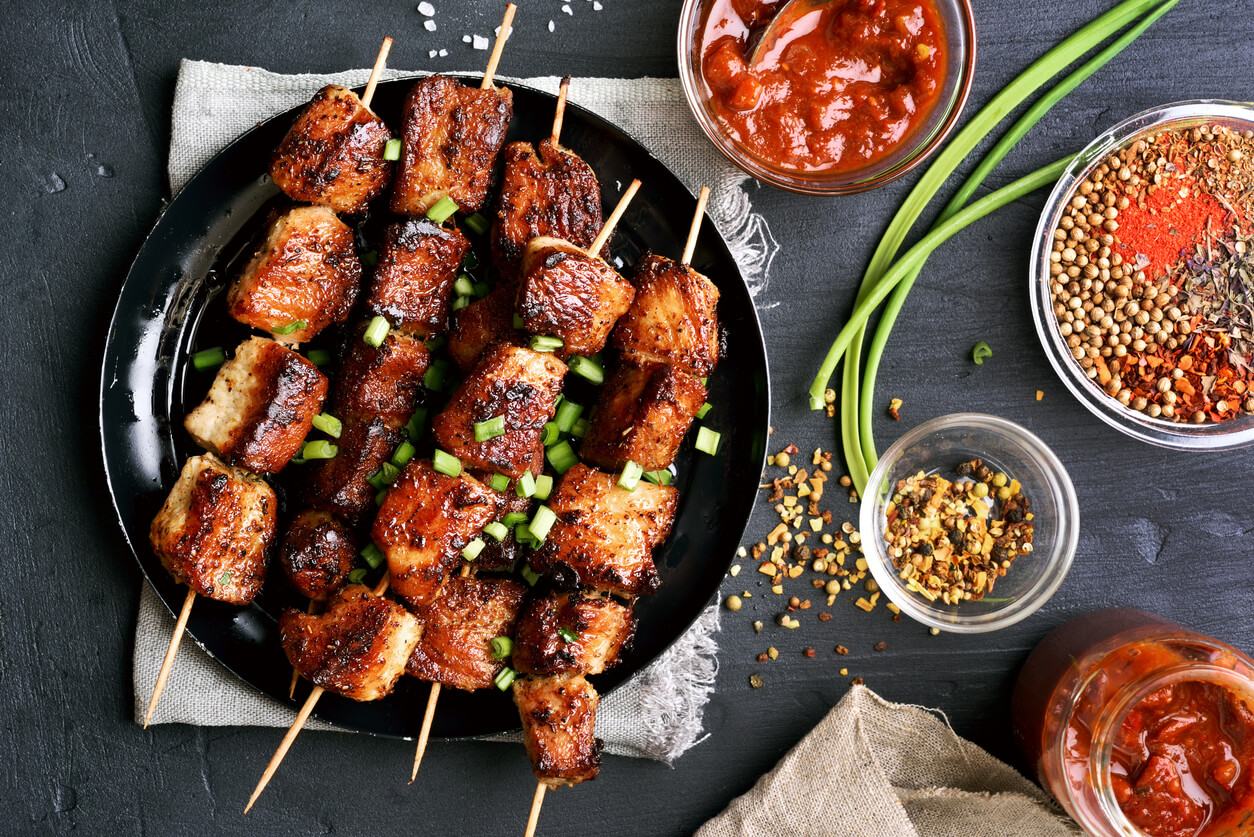 The cuisine of Mineralnye Vody is full of traditional Russian food. From smetana to pirozhki or from shashlyk to ikra, tasting the special dishes of Russian cuisine is a must. The unique cuisine of Russia features dishes that are not only delicious but they also look tasty. 
The presentation and style used in the food of Russia will invite you to experience great meals. Mineralnye Vody is full of wonderful restaurants and cafes. 
Borscht Style Chicken, Shchi: Stanitsa

Pirozkhi, Pelmeni: Cafe Kharchevnya

Shashlyk: Novy Baku
Shopping in Mineralnye Vody: Best Souvenirs to Buy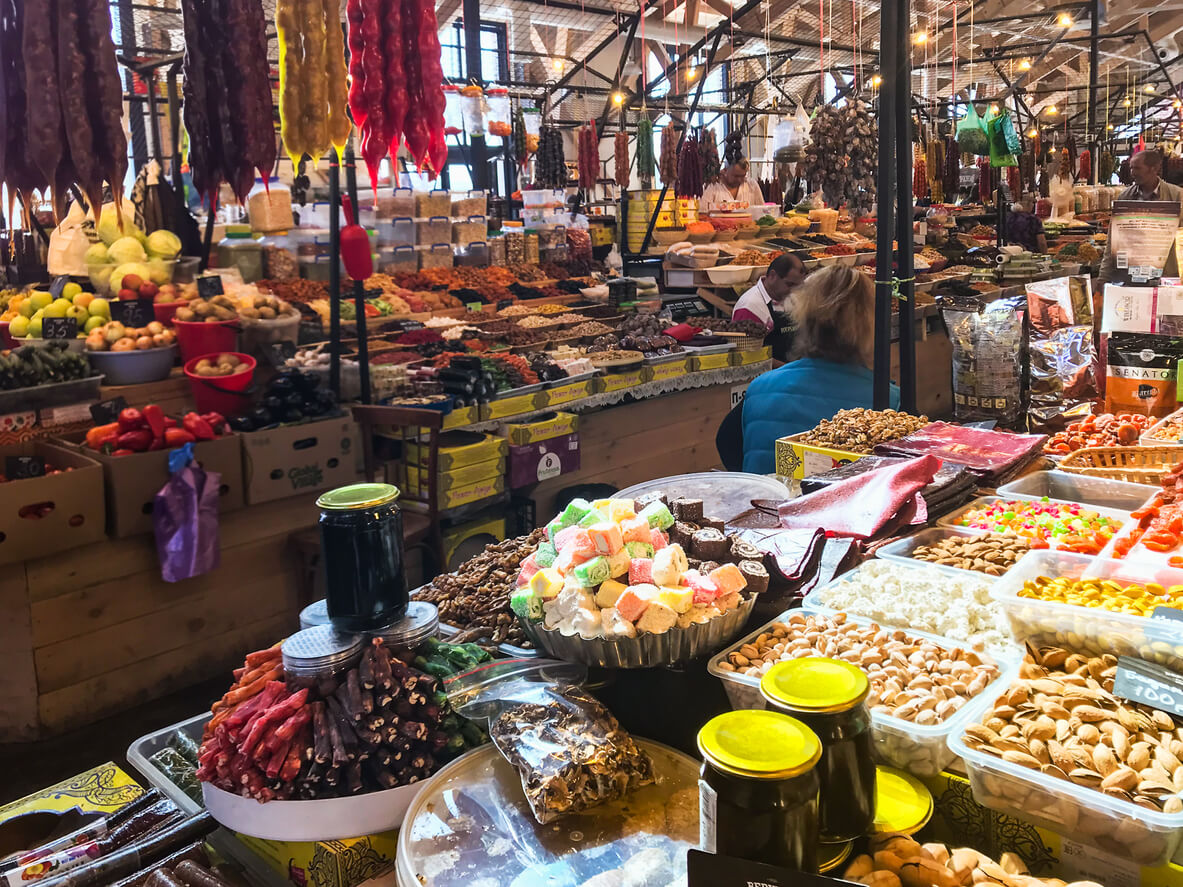 The bazaars and stores of Mineralnye Vody is filled with traditional dishes and items. One of the most important shopping spots of the city is Vershina Shopping Center. This busy shopping center is quite famous around the city and it is possible to buy souvenirs and nice gifts for friends and family. From handmade items to electronic devices, Vershina Shopping Center is quite rich in terms of variety.
Nightlife in Mineralnye Vody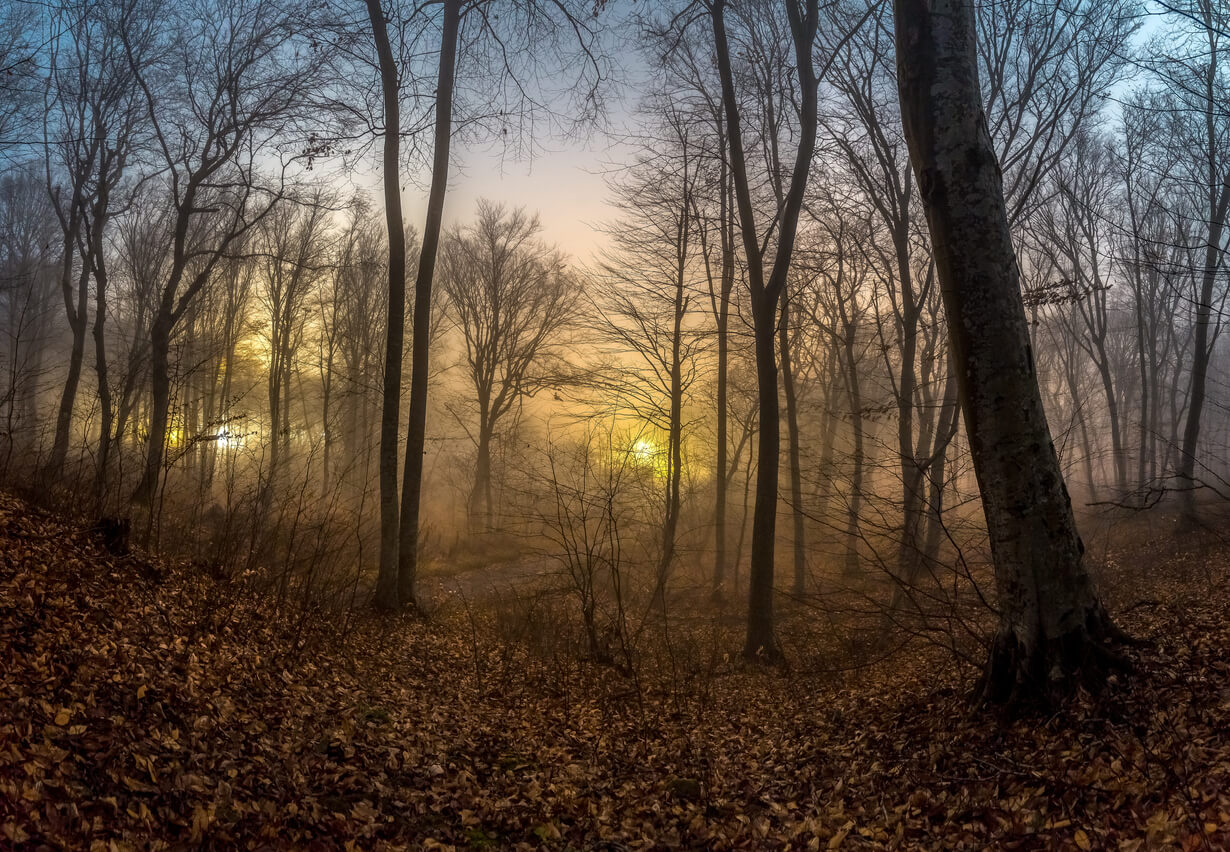 Since the city is quite small, there are not many alternatives for nightlife. Although you might want to visit Night City Club to have a fun night. There are also bistros and cafes throughout the city for calm nights. 
Things to Know Before Visiting Mineralnye Vody
Note that the city is quite cold in winters and the best time to plan your trip is in summer months. And since it is not a big city, there are not many options of entertainment except for having nice walks among trees and visiting its must-see places. 
Essential Numbers
Country code: +7
City code: 879- (22)
Mineralnye Vody Airport: 7 879 222-07-77
Police: 102
Ambulance: 103