Located in the South of Ukraine, Kherson is among the popular sightseeing routes with its natural beauty, impressive historical buildings, and mild climate. Hosting the dazzling Dnieper River, the city promises a travel experience where you can experience both culture and entertainment together with its lush green parks, lively nightlife, festivals, and delicious local dishes.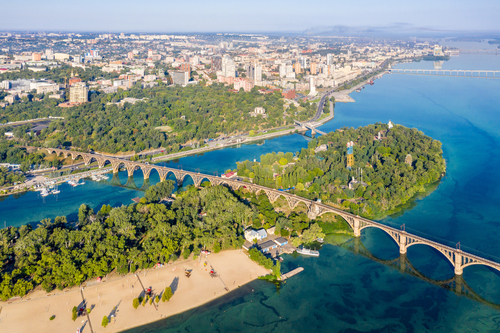 General Information
| | |
| --- | --- |
| Country: | Ukraine |
| Region: | Odessa Oblast (Southwestern Ukraine) |
| Area: | 135,7 km2 |
| Language: | Ukrainian and Russian |
| Average temperature: | 11.9 °C |
| Climate: | Humid continental climate |
| Vegetation: | Continental climate |
| The difference between GMT: | UTC+2, UTC+3 (Summer) |
| Telephone Code: | (+380) +552 |
| Currency: | Ukraine Hryvnia (UAH) |
| Socket Type: | Type C and F |
How to Get to Kherson?
The most preferred way of transportation to Kherson, one of the most popular sightseeing routes in Ukraine is airway transport. For a comfortable travel experience, you can reach Kherson in approximately 1 hour 45 minutes with Pegasus Airlines' direct flights operated from Sabiha Gökçen Airport (SAW). Also, you can buy indirect flight tickets from different destinations in the world, and you can reach Istanbul Sabiha Gökçen Airport and then Kherson.
By reviewing the Kherson flight ticket page, you can get information about flight dates and details, and you can buy an affordable flight ticket with Pegasus Airlines' privileges.
Transportation from Kherson International Airport to City Center
Kherson International Airport is located about 15 kilometers from the city center. To get to the city center from the airport, you can prefer the bus number 101or taxis.
You can also take advantage of the car rental service offered by Pegasus Airlines to make your travel from the airport to the city center more comfortable.
Public Transport in Kherson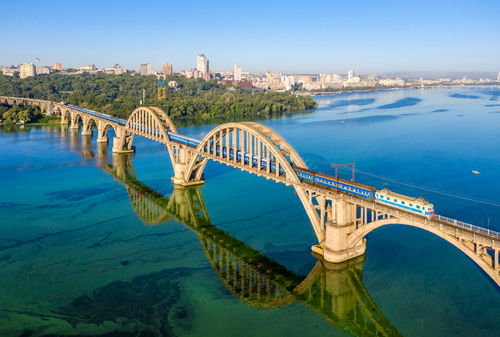 In Kherson, public transportation is provided by bus, trolleybus, minibus, tram, and taxi. Buses and trams are commonly used for transportation to inner-city points, while trolleybuses are preferred for transportation to more distant areas around the city. Besides, taxis are also widely used for urban transportation.
Best Time to Visit Kherson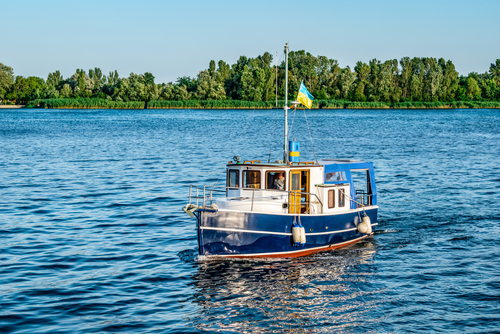 Although it has a mild continental climate, the winter months are so cold in Kherson. So, the ideal time to visit the city is the spring and summer months, when the festivals begin and the weather gets warmer. It will be enough for you to make a 3-day travel plan to tour the historic and touristy areas of the city.
Festivals in Kherson
Kherson hosts festivals that will attract the attention of visitors in many fields like music, dance, cinema, and art. These festivals usually take place in the spring and summer months.
International Theatre Festival (Melpomene of Tavria)
International Amateur Film Festival (Kinokemmeriya)
Tysho Tysho Gastronomy Festival
KRock U Maybutne
Jazz on the Sea
FreeART Festival
Terra Futura
Places to Visit in Kherson
Awe-inspiring with its natural beauties and historical buildings, Kherson has many places to explore. Standing out with its streets, lush green parks, and museums reflecting Soviet architecture, the city promises a different travel experience where you can see the river and desert atmosphere in the same geography.
Dnieper River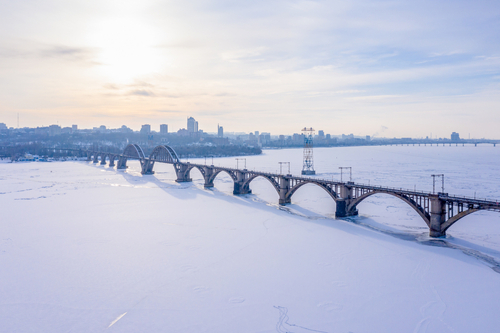 The Dnieper River, which admired itself with its fascinating view and natural beauty, is also a place where many water sports are held. After enjoying the river, you can spend an enjoyable time in the restaurants and cafes around.
Kherson Regional Art Museum
There are paintings, sculptures, and religious paintings in the museum, which was established in 1917 and where more than 10,000 works are exhibited. Also, there is a section in the museum where Ukrainian and Russian works of art belonging to the 17th and 19th centuries are located.
Oleshovsky Desert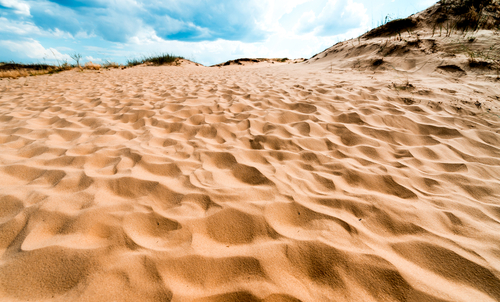 Oleshovsky Desert, considered Europe's only desert, offers a unique view with shades of yellow. You can make a pleasant safari tour by visiting this desert in the city located on the river bank.
Saint Catherine Cathedral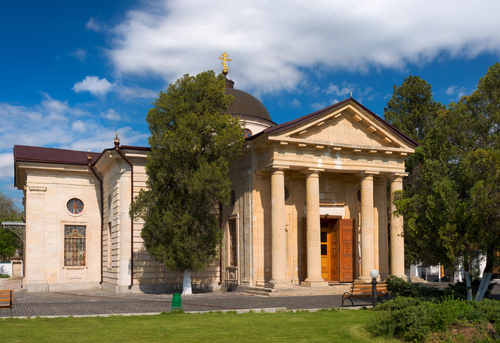 This cathedral, which stands out with its architecture different from classical churches, is one of the oldest and most important historical buildings of the city. This cathedral, which offers historical and modern architecture together with the restorations made, is among the haunt points of those who want to witness the history of Kherson. You can also take a pleasant walk among the pine trees while visiting the cathedral surrounded by a forested area.
Park Of Glory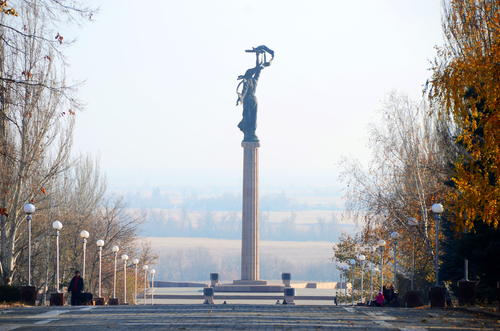 Park of Glory, which is located near the Dnieper River and one of the most impressive places of the city, symbolizes the independence of Kherson. The park, which has a spacious and peaceful atmosphere with lush green trees, is one of the most visited places, especially in summer, with its resting places, sports fields, and river views.
Where to Stay in Kherson?
There are different accommodation alternatives in Kherson that appeal to every budget like luxury hotels, boutique hotels, hostels, and rental houses. Hotel Muscat in Sovetska and Tihaya Gavan Apart Hotel in Suvorava are among the most famous and luxurious hotels in the city. If you are seeking more economical and comfortable options, you can prefer boutique hotels and pensions, which are located 10 minutes away from the Dnieper River and the city center and have an authentic atmosphere with classically furnished rooms.
What to Eat in Kherson?
Standing out with its cultural and artistic festivals and colorful nightlife, Kherson is also among the attractive sightseeing routes for gastronomy enthusiasts. In the city where you can taste different flavors of Ukrainian and Russian cuisine, Borsch Soup and Capusniak, a world-famous Russian dish, are among the most famous delicacies. Other tastes you should try in Kherson, where meat, chicken, potatoes, and mushrooms are predominant, are Varenyky, Holubtsy, Kyiv Chicken, and Pieroi. The drinks most consumed specifically in the city are non-alcoholic beer Kvass made from bread and handmade peppered vodka.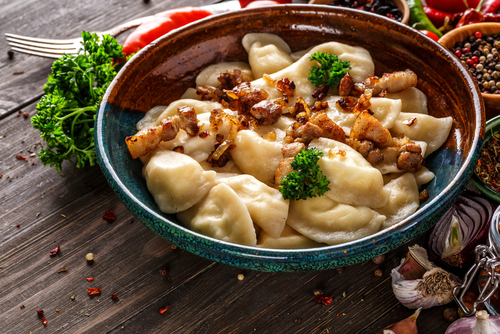 The most famous places where you can try Kherson's local flavors are:
Grand Cafe Sandro
Nostalgie Restaurant
Alexander-Shants
Terrasa Restaurant
Shopping in Kherson: The Best Souvenirs to Buy
The two major shopping centers in Kherson are Fabrika AVM in Zalaeherseh Street and TTs Admiral in Ushakova Street. In Fabrika AVM, you can find many luxury brands' products, and also have a pleasant time on the upper floor where activities such as bowling, ice skating, and playground are available.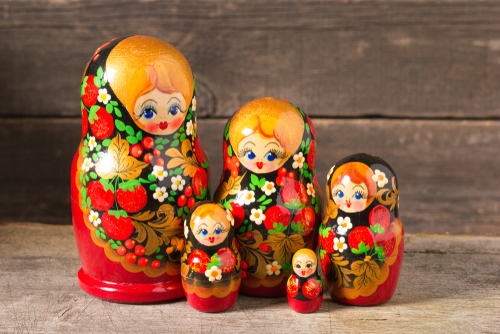 On Suvorova Street, which is closed to vehicle traffic, you can find many boutique shops where you can buy local food products and souvenirs. Chocolates with vodka, matryoshka dolls, painted Easter eggs, hand-carved wooden products, handcrafted jewelry, and vodka varieties are among the most popular souvenirs in the city.
Nightlife in Kherson
Having a lively and vibrant nightlife, Kherson offers its visitors many entertainment options. In the nightclubs, bars and pubs placed in the city center, the entertainment continues until the first light of the morning. Amigo Club and Double Club are the most famous nightclubs in the city. Besides, The Shade and Chocolate Night Club, where an open-air dance floor, laser shows, and parties are held, are among the nightclubs where you can have fun, especially in summer. Also, you can have a pleasant time accompanied by live music in cafes, restaurants, and bars of different concepts in the city center and around the Dnieper River.
Things to Know Before Visiting Kherson
In the city, the weather can be so cold in winter. Therefore, if you are planning your trip in the winter months, you should consider the weather conditions.
It will be useful to have a dictionary with you during your trip as the Cyrillic alphabet is used on traffic signs in Kherson.
Essential Phone Numbers
Country Code: +380
City Code: 552
Kherson International Airport: +380 552 337 187
Emergency: 112
Police: 102
Ambulance: 103