Van, is the most populated city of East Anatolia Region and the sixth-largest city of Türkiye considering its surface area. The city has thirteen towns and many volcanoes surrounding it. The city's main attraction is surely one of nature's wonders which is a volcanic set lake on the west of the city. It's the largest lake in Türkiye . The city has a very long history that goes to year 5000's B.C so it has many stories and legends about where it gets its name. According to Evliya Çelebi's book, Seyahatname, Alexander the Great named it after a temple named ''Vank''. It's neighbor to Şırnak, Hakkari, Bitlis, Siirt, and Ağrı. Another one of its neighbors is Iran which makes the city a part of Türkiye 's east borderline.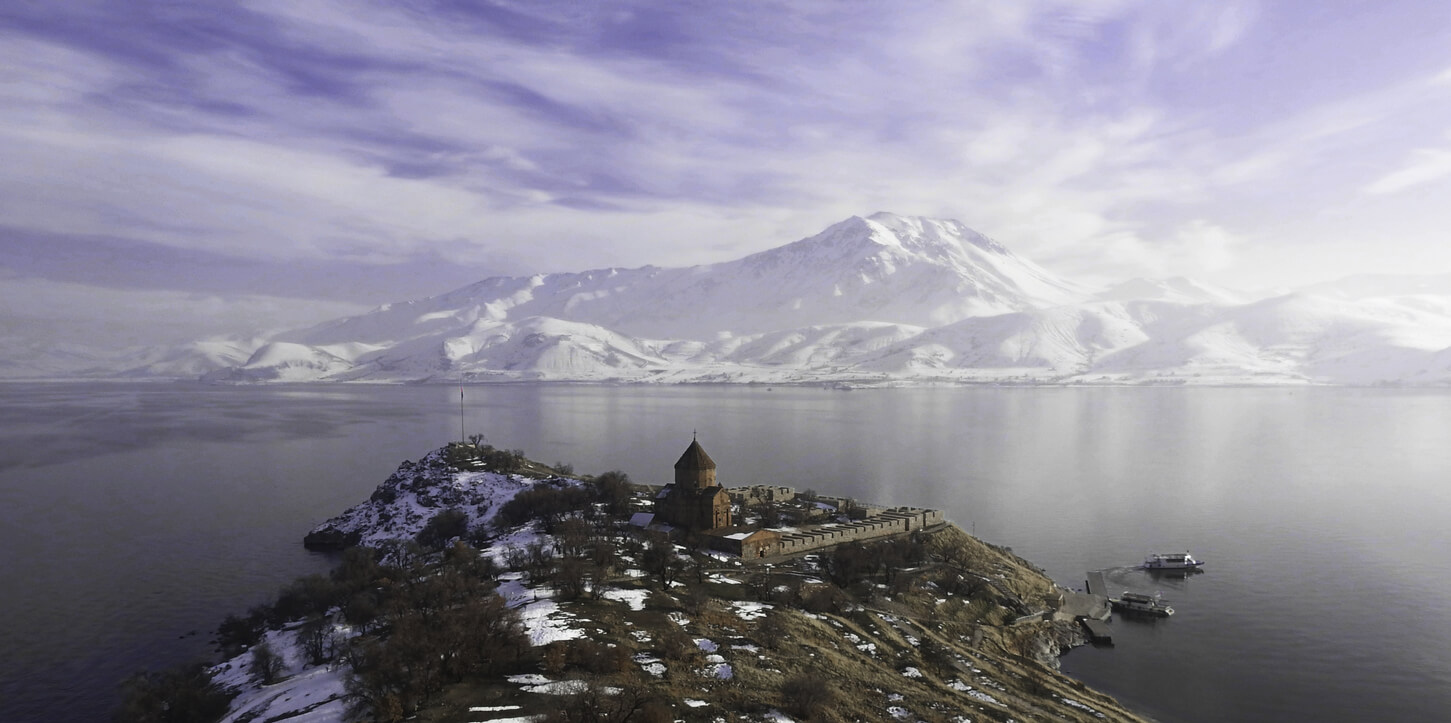 General Information
| | |
| --- | --- |
| Country: | Türkiye |
| Region: | East Anatolia |
| Area: | 19.069 km² |
| Language: | Turkish |
| Average temperature: | 8.9 °C |
| Climate: | Continental |
| Vegetation: | Steppe |
| The difference between GMT: | GMT+3 |
| Telephone Code: | + |
| Currency: | Turkish Lira |
| Socket Type: | Type C |

How to Get to Van?
Van is a growing tourism destination of its region with many cultural and historical attractions. Pegasus Airlines offers direct flights to Van from Istanbul and Adana. 
The flight duration to Van from İstanbul is 2 hours and 5 minutes.
The flight duration to Van from Adana is 1 hour and 20 minutes.
You can buy your direct flight tickets to Van from İstanbul and Adana, as well as connected flights from other cities, from here.
Transportation from Van Airport to the City Center
Van Airport does not work with Havaş, so the most affordable option is to use the city's public transport. You can take the Bus number 351 to get to the city center. If you prefer a more comfortable journey you can click here to rent a car via Pegasus car rental service.
Public Transport in Van 
The city uses buses for public transportation, which you can find the schedule of here. The site is only available in Turkish. You can purchase a Belvan bus pass card for public transport in the city. Some taxis and minibuses also go to small towns around the city.
Best Time to Visit Van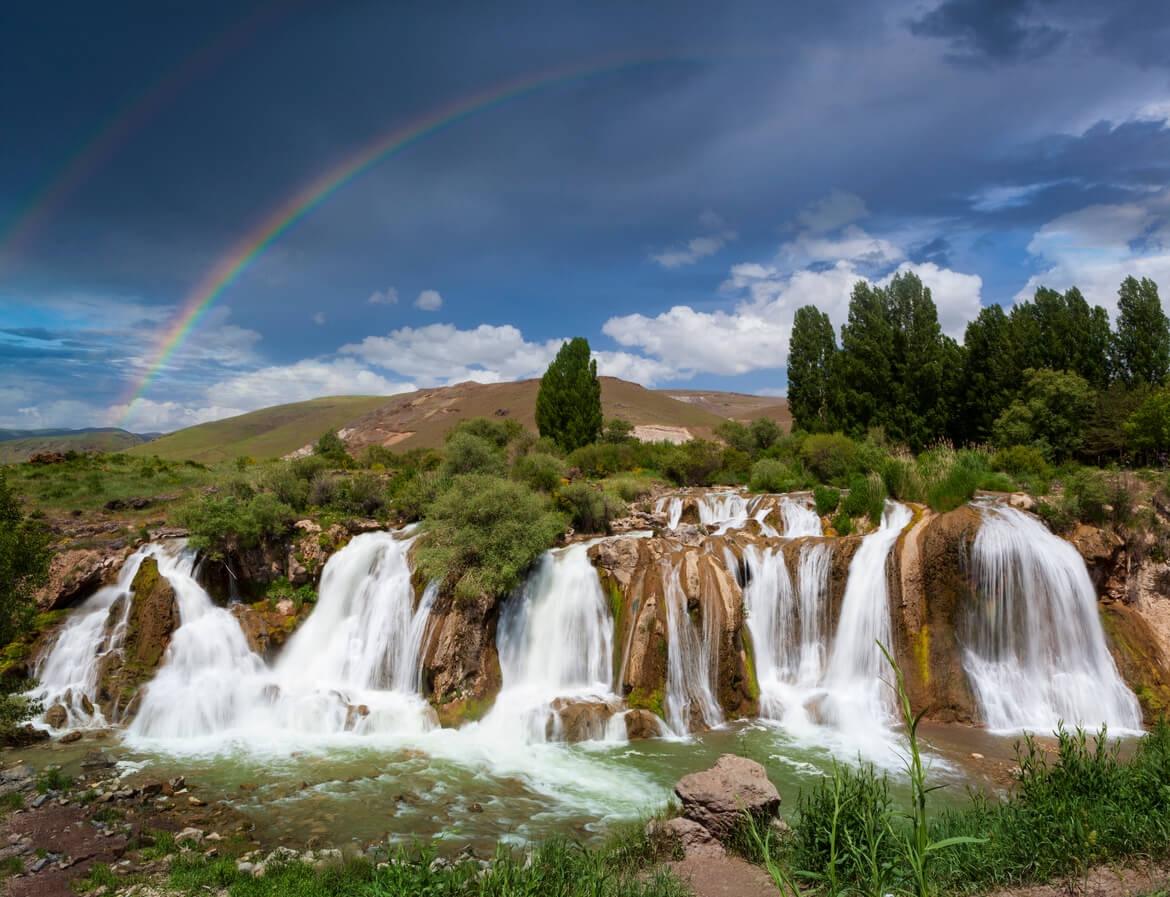 Van gets the most exposure to the sun throughout the year compared to other cities in Türkiye but because of its strong continental climate, it may be more convenient to visit the city during the summer or spring season. 2-3 day trip is enough to cover the area.
Festivals in Van
International Festival of Pearl Mullet Migration (June)

Festival of Flamingo Migration (September)

Ritual Ceremonies of Akdamar Island (September)

Emrah and Selvi Art Festival (June)

Kanispi Honey, Walnut and Nature Festival (May)
Places to Visit in Van
Van is a city with a very rich history and a beautiful nature. You may find yourself admiring its views while wandering around the streets. 
Van Castle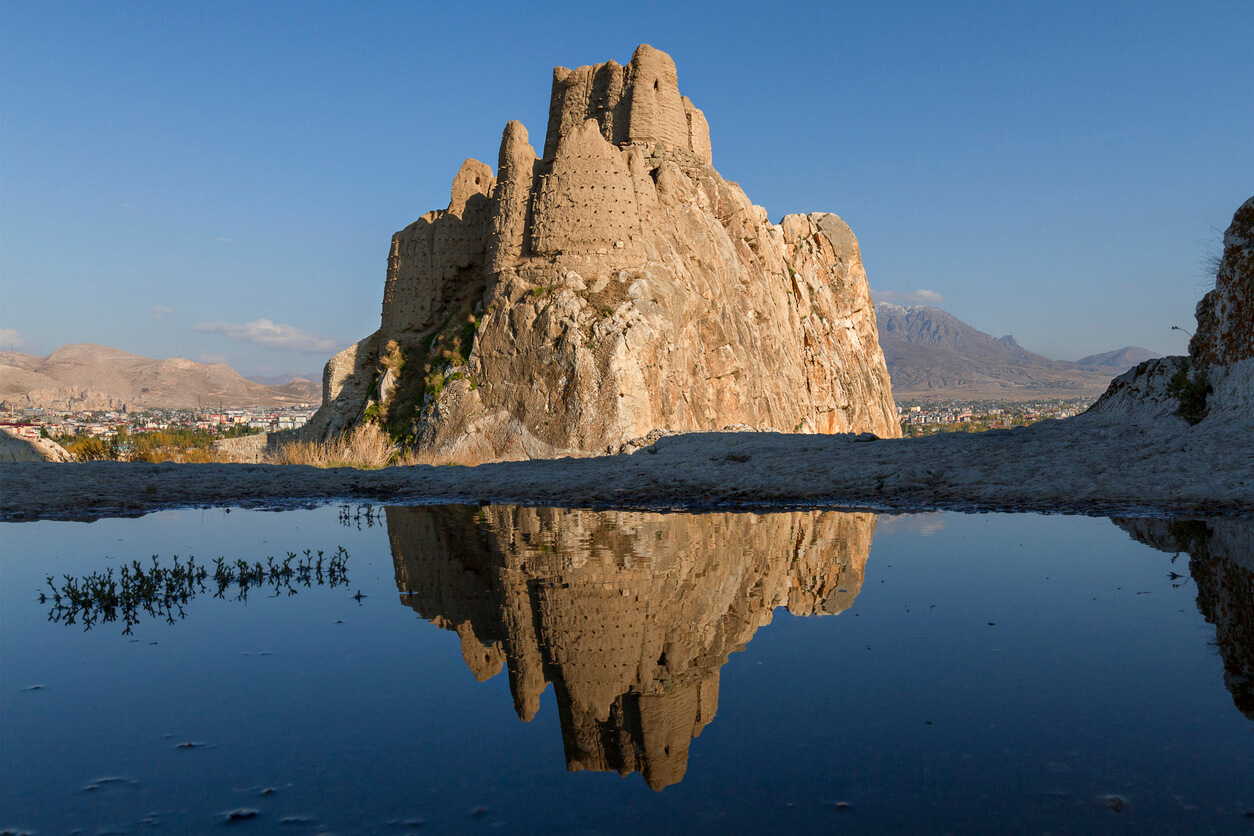 Van castle was built during the 9th century B.C by King Sarduri of Urartu. The beautiful structure, which is considered the symbol of Van, is constructed on a 100 m high rock. It's only 5 km away from the city center. It has an outdoors temple and contains tombs of Urartu Kings. You may also enjoy Van Evi (Van Hause) right next to the castle.
Hoşap Castle
This castle is built on a town called Gürpınar by Mahmudi Süleyman and it's 60 km away from the city center. The castle contains small houses, a cistern, a small temple, and dungeons.
Van Lake
While being the largest lake in Türkiye , Van Lake is also the largest sodic lake on earth. The only fish habituating the lake is chubs. There are four islands on the lake which are Akdamar, Adır, Kuşadası, and Çarpanak.
Akdamar Island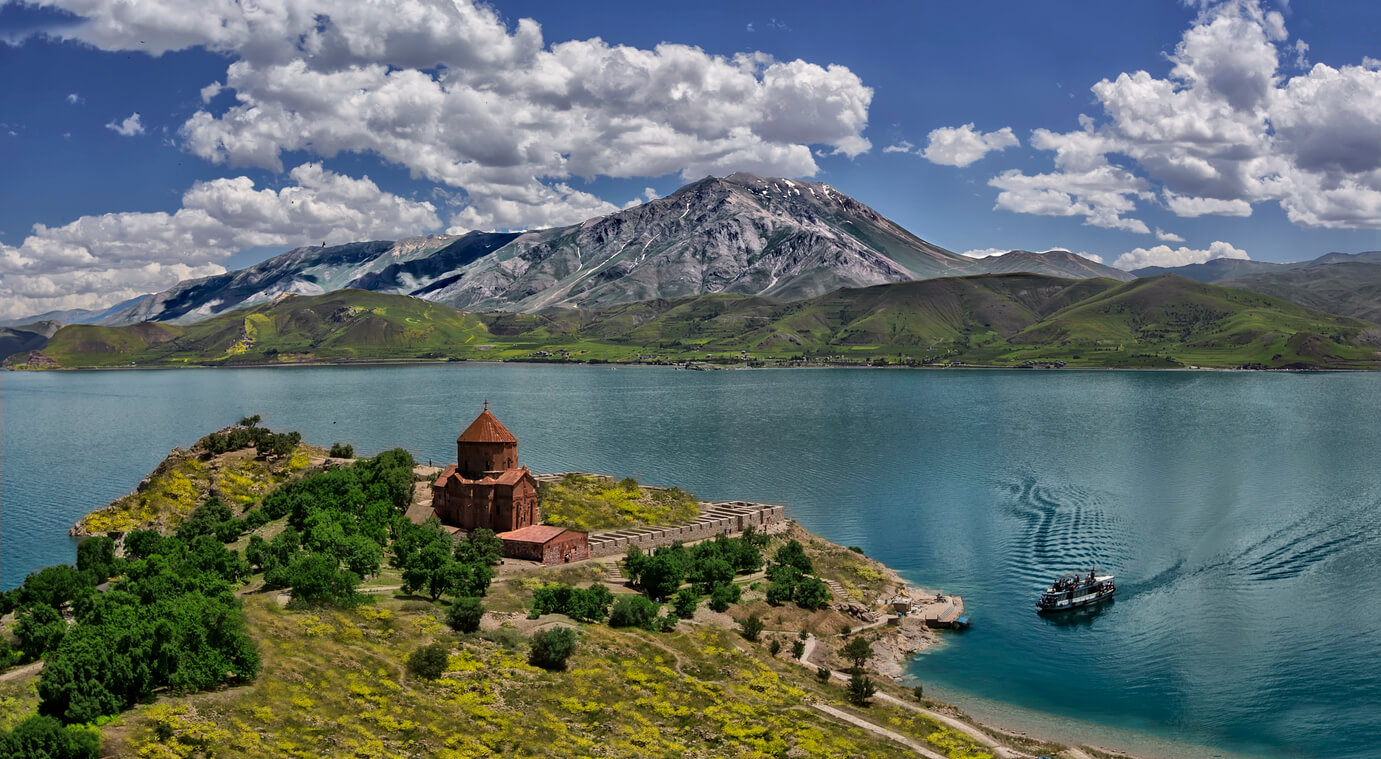 This beautiful island has a long history but its main attraction is the Church of Akdamar which is very important to Christian tourists from around the globe. You can take a ferry ride to visit the island.
Muradiye Falls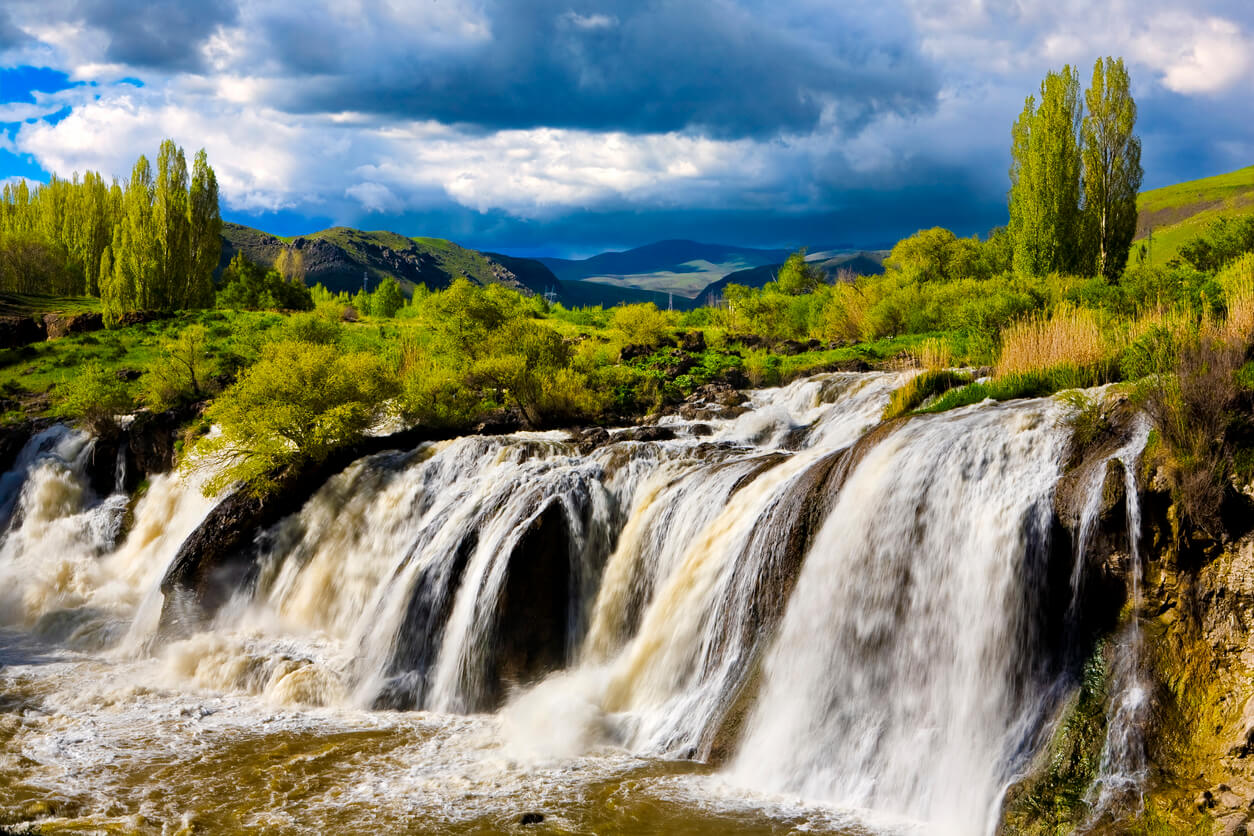 When visiting Van, this beautiful wonder of nature is must see. It's almost 50 m high and it gets its name from Ottoman Emperor Murat the 4th.
Where to Stay in Van?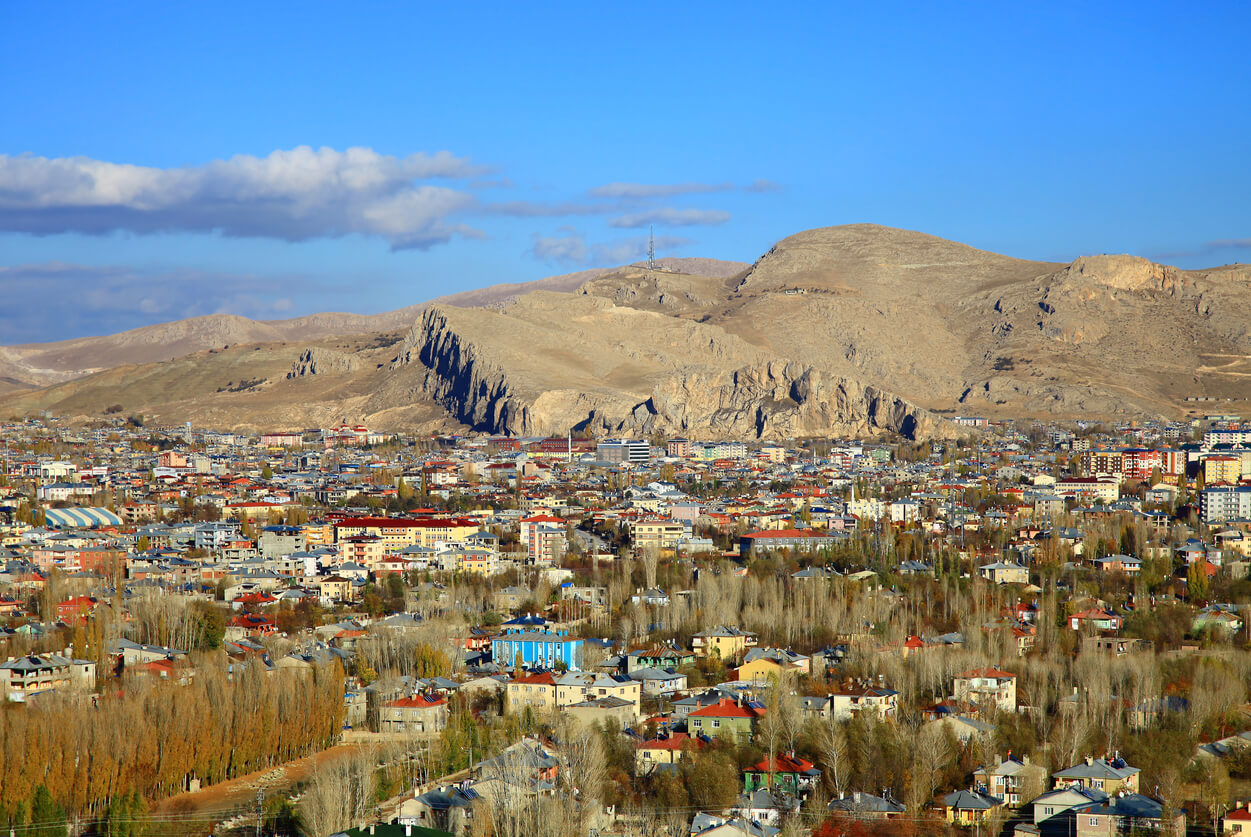 Although Van has a rich selection of hotels the most favorited ones are downtown, on Maraş or Cumhuriyet Street. Büyük Urartu Hotel and Elite world hotel are the most luxurious amongst these hotels. There are also many options to stay in around Van Lake but if you're looking for a luxurious stay the most advised hotel is DoubleTree by Hilton, which is in the town of Edremit. If you are seeking a more affordable stay you can check out the Van Backpackers Hostel.
What to Eat in Van?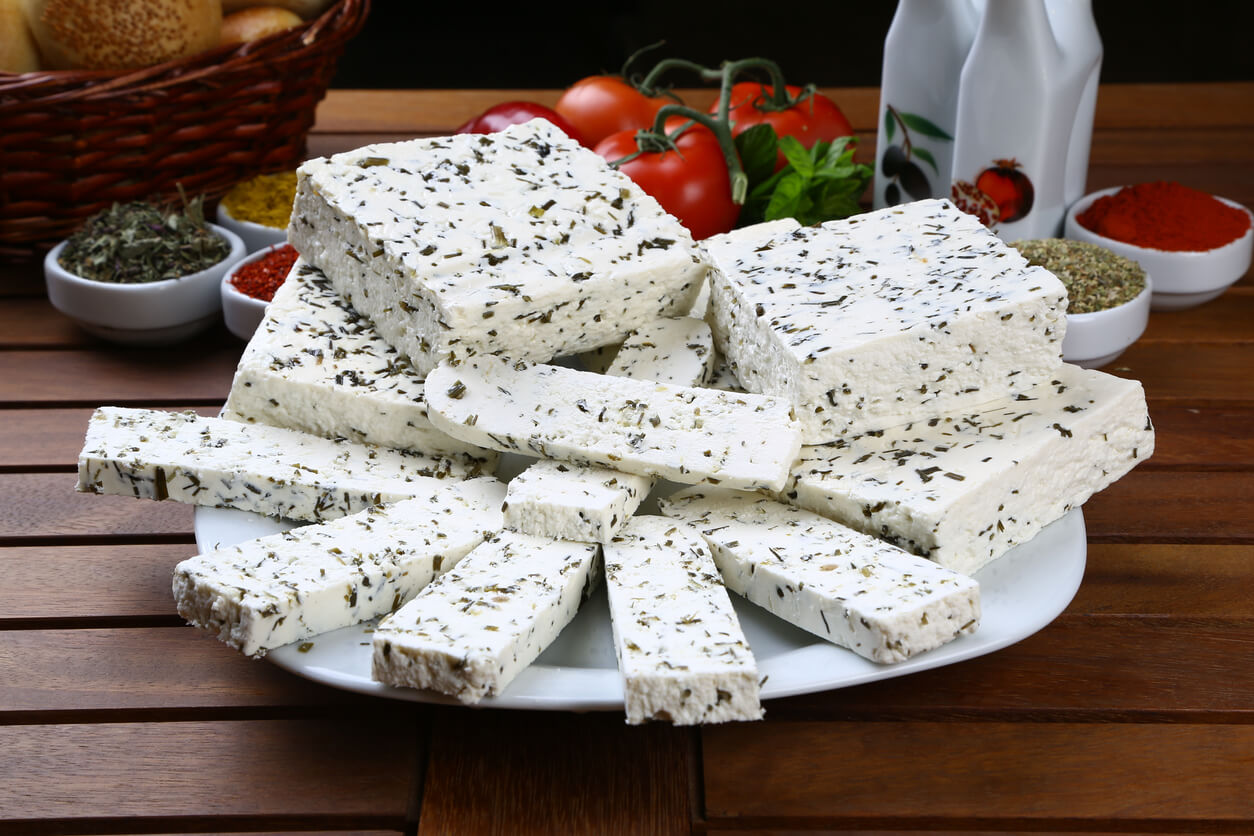 We can say that food is a very big part of Van's cultural heritage. Because it was home to many different civilizations throughout history it has a very rich local food selection. The city is famous for its breakfasts, the tables of which are crammed with all sorts of different foods from tomatoes and olives to bread and honey and jam to dried and seasoned meat. The most important piece of this breakfast is the ''otlu peynir'', which is a local cheese made with local herbs. They have many different meals made out of meat or vegetables you can choose from depending on your diet preference. Locals also have various ways to cook ''chub'', the local fish habituated in Van Lake.
Kebab: Hanedan Sofrası, Mevlâna Kebap Salonu, Kervansaray

Local dishes: Anatolia Kaburga Evi, Halil İbrahim Sofrası, Aşiyan Ev Yemekleri
Shopping in Van: Best Souvenirs to Buy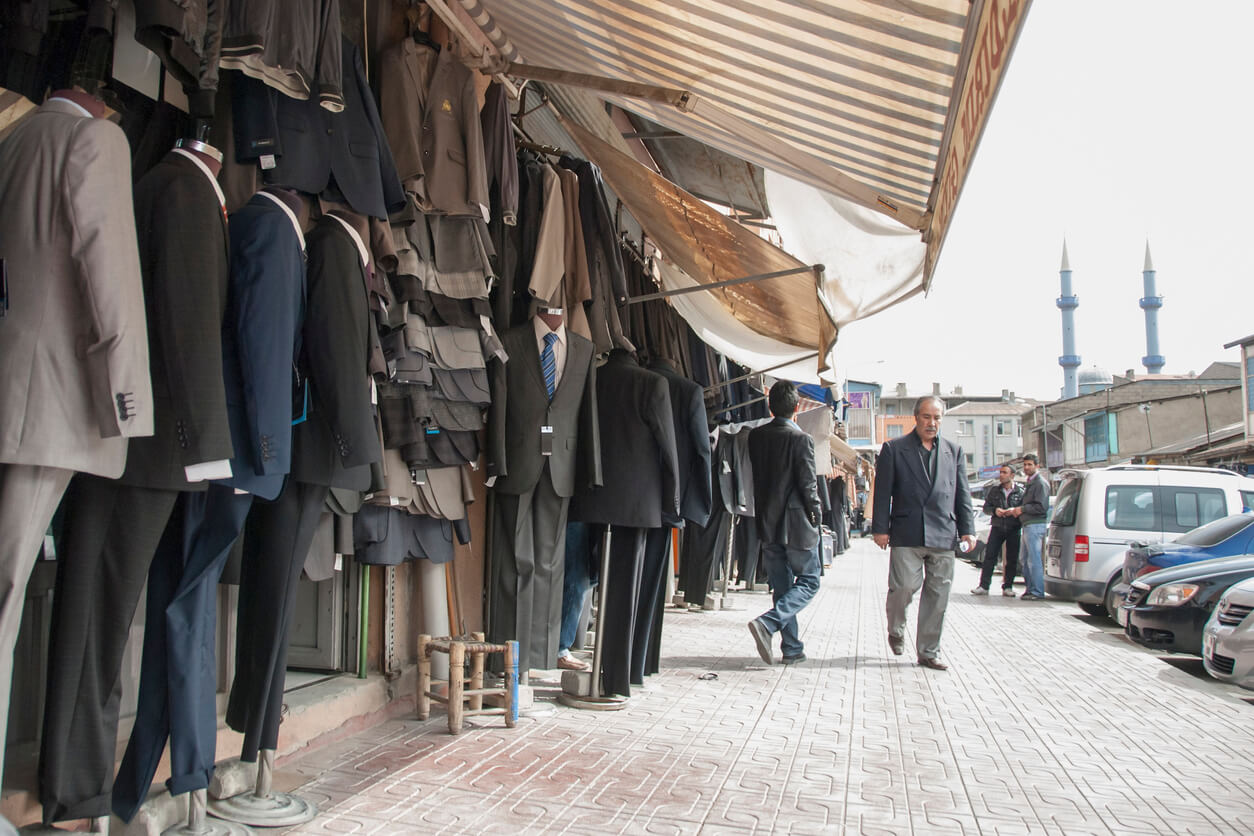 Van has three big shopping malls in which you can find clothing, electronics or groceries. If you are looking for a more authentic shopping experience, there are a lot of jewelry stores which sell ''savat'', a silver that is crafted in a way that is specific to the region. There is also ''Rus Pazarı (Russian Bazaar) '', a big outdoor bazaar where visitors from Russia and Iran sell their goods. 
Nightlife in Van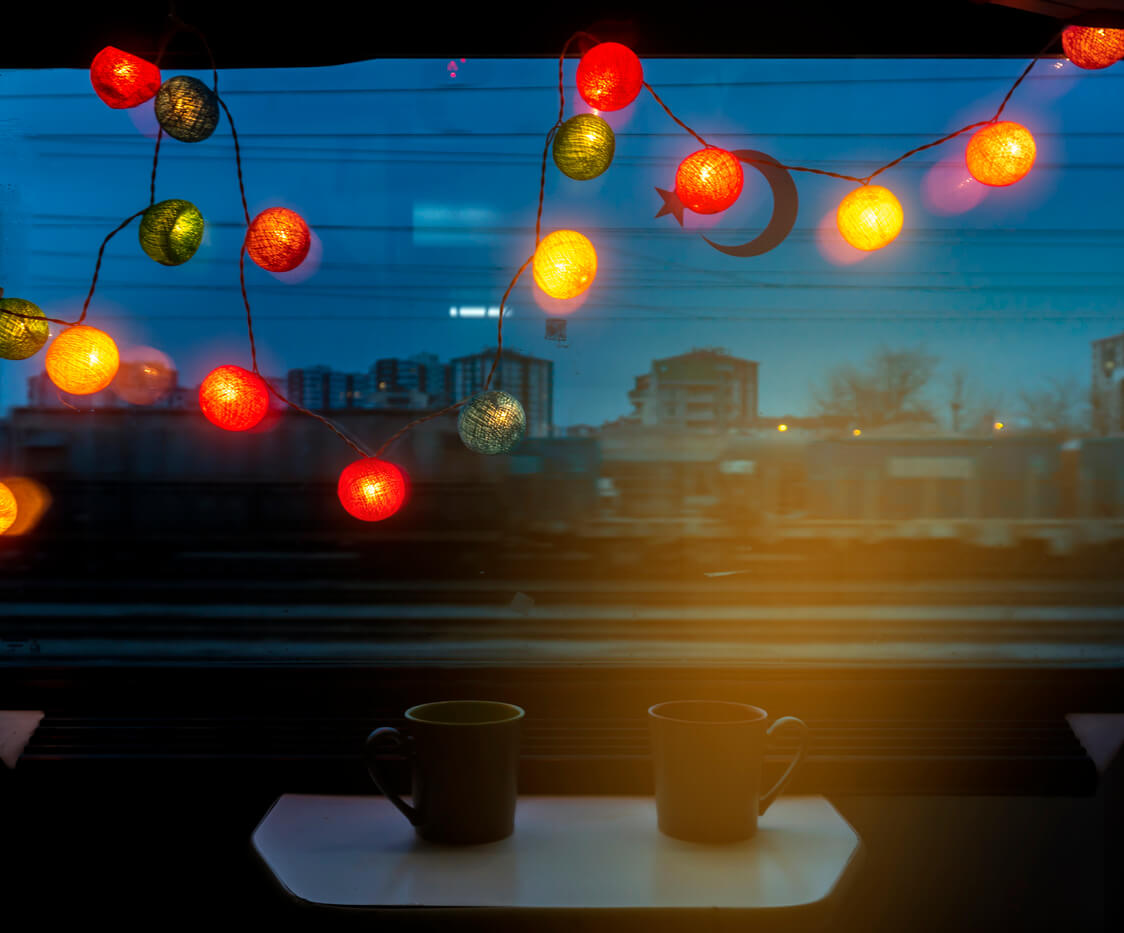 Van 's nightlife consists mainly of ''Türkü Bars'' which is the term to define bars that play that region's traditional music, Türkü, however there are also night clubs. One Club and Urartu Disko are the most popular two. If you prefer a lighter evening there is Niçe Bar, where you can listen to jazz and blues. Their 90's nights are very popular.  
Essential Numbers
Van City Code: 432
Van Airport: (0432) 227 00 01
Emergency: 112
Police: 155