Kahramanmaras is located on the northeastern edge of the Mediterranean region of Türkiye and neighbors to Osmaniye, Adana, Kayseri, Sivas, Malatya, Adıyaman and Gaziantep. The city got an addition to its historic name in 1973, "Kahraman" which means hero in Turkish for its peoples' devoted war efforts during the Turkish War of Independence. Today, the city is a popular destination of its region with amazing cultural and historical attractions.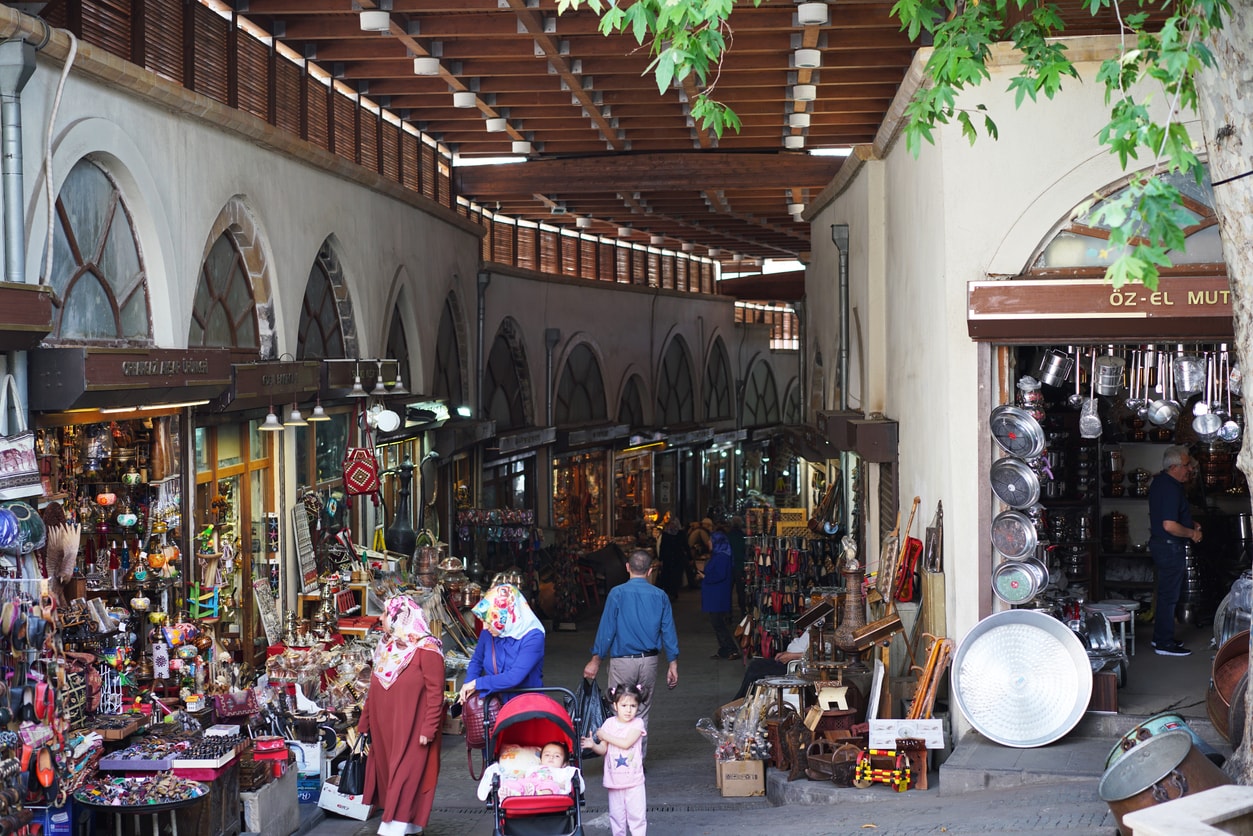 General Information About Maras
| | |
| --- | --- |
| Country: | Türkiye |
| Region: | Southeastern Türkiye |
| Area: | 3.017 km2 |
| Language: | Turkish |
| Average temperature: | 15.6 C |
| Climate: | Mediterranean-Continental |
| Vegetation: | Forest and Heath |
| The difference between GMT: | GMT+3 |
| Telephone Code: | +344 |
| Currency: | Turkish Lira |
| Socket Type: | Type C |

How to Get to Kahramanmaras?
Kahramanmaras is a growing destination of Southeastern Türkiye with spectacular cultural and historical attractions all around. Pegasus Airlines offers direct flights to Kahramanmaras from İstanbul. The flight duration to Kahramanmaras from İstanbul is 1 hour and 50 minutes.  You can buy your direct flight tickets to Kahramanmaras from İstanbul from here.
Transportation from Kahramanmaras Airport to City Center
Kahramanmaras Airport is located 7 kilometers away from the city center. You can get to the city center with public bus, taxi and car.
Public bus is available for every arriving flight at the airport. It takes approximately 20 minutes. There are also many taxis available in the airport 24/7.
You can also enjoy the city with a rental car. Pegasus Airlines car rental service has great offers for you in here.
Public Transport in Kahramanmaras
You can use public buses, small buses and taxis to get around in the city.
Public buses cover many areas of Kahramanmaras with 10 routes. In order to use public buses, you need to buy a rechargeable "Kahraman Kart" from kiosks, sale points and machines which are available in most stops in the city center. You can check public bus timetables and routes from here. The site is only available in Turkish. 
Small buses are also frequently used in Kahramanmaras. They do not have fixed stops on the route, pick-up and drop-off is made on demand and fare is paid in cash. Taxis are also a convenient way of transportation in Kahramanmaras. 
Best Time to Visit Kahramanmaras
Kahramanmaras has traits of both the Mediterranean and continental climates. Its summers are hot, but not as hot as its neighboring Mediterranean climate cities such as Osmaniye. Its winters are cold but not as cold and snowy as neighboring continental climate cities such as Malatya. The city has welcoming and pleasant weather throughout the year except for July and August. The hottest month is August and the coldest month is January. It is also recommended for you to enjoy Kahramanmaras at least one to two days to explore all the city has to offer.
Festivals in Kahramanmaras
International Ultra Marathon (May)

Avasım International Turkic Ethno Games Festival (May)

Traditional Ice Cream and Culture Festival (September)
Places to Visit in Kahramanmaras
Kahramanmaras is a great mixture of various cultures and is one of the most significant cities of Southern Anatolia in terms of cultural heritage and historical attractions. The city attracts almost 200.000 tourists annually (2019).
Ancient City of Germanicia
Ancient City of Germenicia was built around the 4th century by the Roman Empire. The ancient city has renowned mosaic depictions and most of them are yet to be discovered since most of Germanicia is still buried underground. 
Old Maras Mansions
Old Maras Mansions are prominent and rare examples of Turkish civilian architecture. The mansions are famous for their amazing colored bay windows.
Maras Castle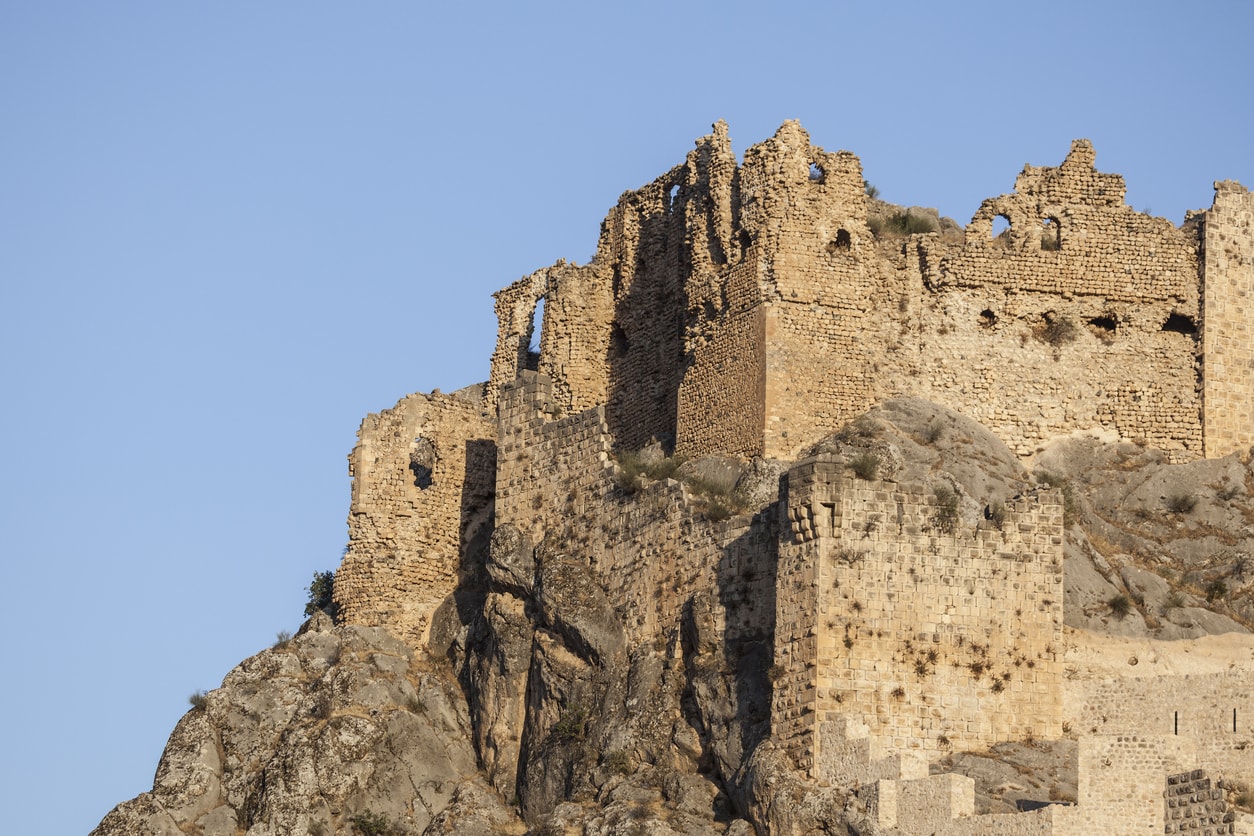 Maras Castle is one of the most popular attractions of the city. Its exact construction date is unknown but it is estimated that it was built in 900 BC. The castle is walking distance away from the city center.
Döngel Caves
Döngel Caves are known as the oldest settlement in Kahramanmaras. There are numerous tiny lakes and waterfalls around the Döngel Caves. Visitors can enjoy amazing restaurants located around the area.
Stone Bridge (Tas Kopru)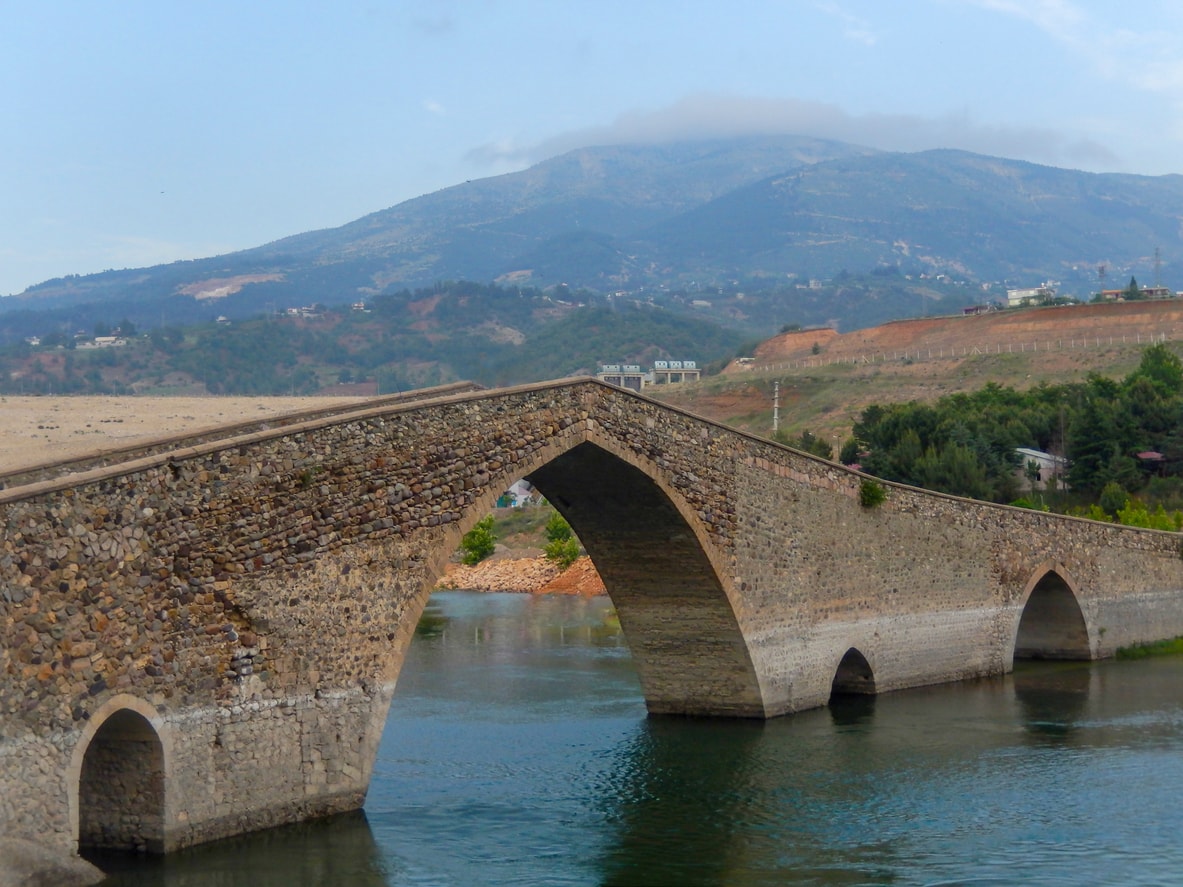 Stone Bridge was built in the 16th century and preserved pretty well. The bridge is on the Ceyhan River with a length of 158 meters. Stone Bridge is located 11 kilometers away from the city center.
Where to Stay in Kahramanmaras?
Accommodation in Kahramanmaras is not varied but the city has many great 3 and 4 star hotels. Most of the hotels are concentrated in the city center around Trabzon Boulevard. 
If you are looking for a relaxing vacation in Kahramanmaras, it would be best for you to stay hotels in Ilıca district. The district has renowned healing hot springs and is located an hour drive away from the city center.  
What to Eat in Kahramanmaras?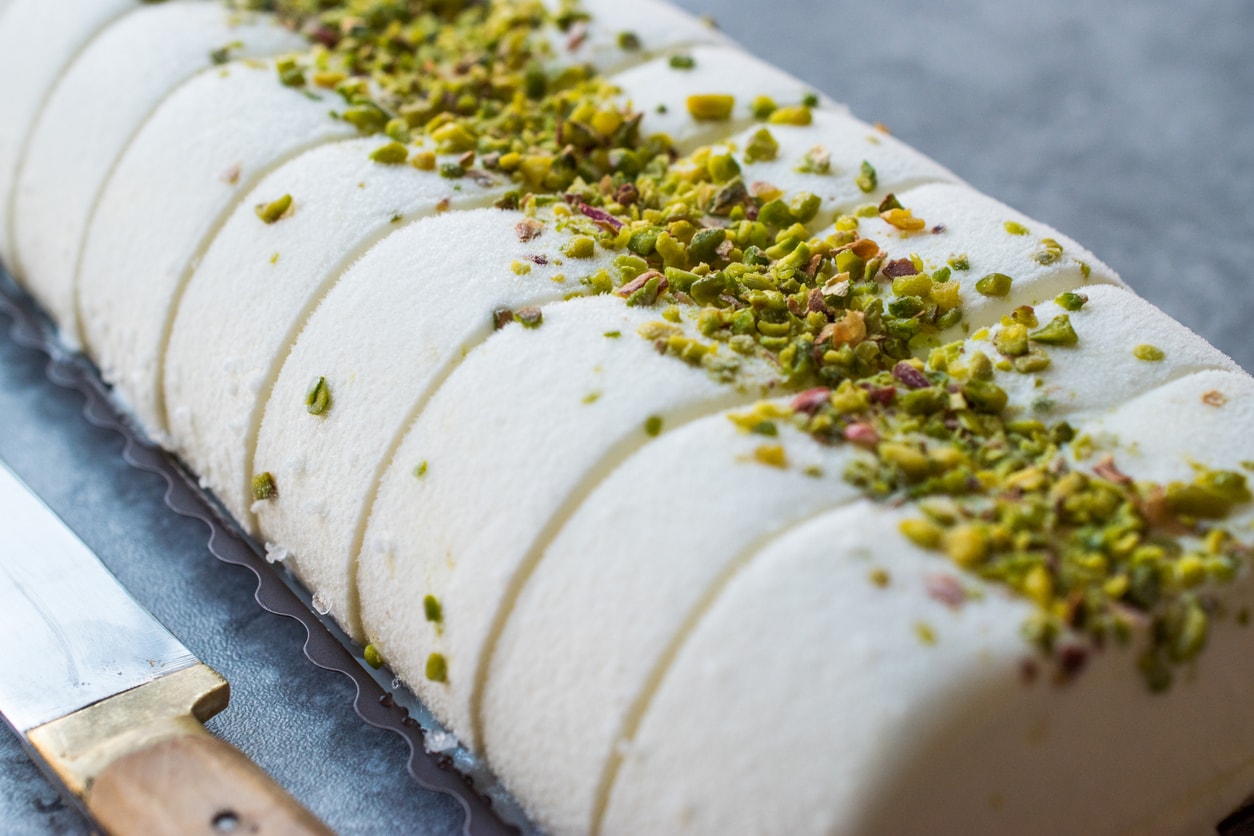 Kahramanmaras cuisine has various traditional recipes that fuse many different cultures into one big pot. Its ice cream and pepper is unique to the city. The city is also famous for its meat products and vegetables.
Mumbar, Eli Böğründe Kebab, Traditional Meat Recipes: By Yaşar Steak House, Çınar Restoran

Traditional Anatolian Cuisine: Hacı Milcan Et Lokantası, Gümüşhan Restoran

Traditional Kahramanmaras Recipes: Kocabaş Konağı, Küçük Ev Restoran, Maras Kültür Evi

Kelle Paça Soup: Menekşe Paça Salonu, Meşhur Maras Paça
Shopping in Kahramanmaras: Best Souvenirs to Buy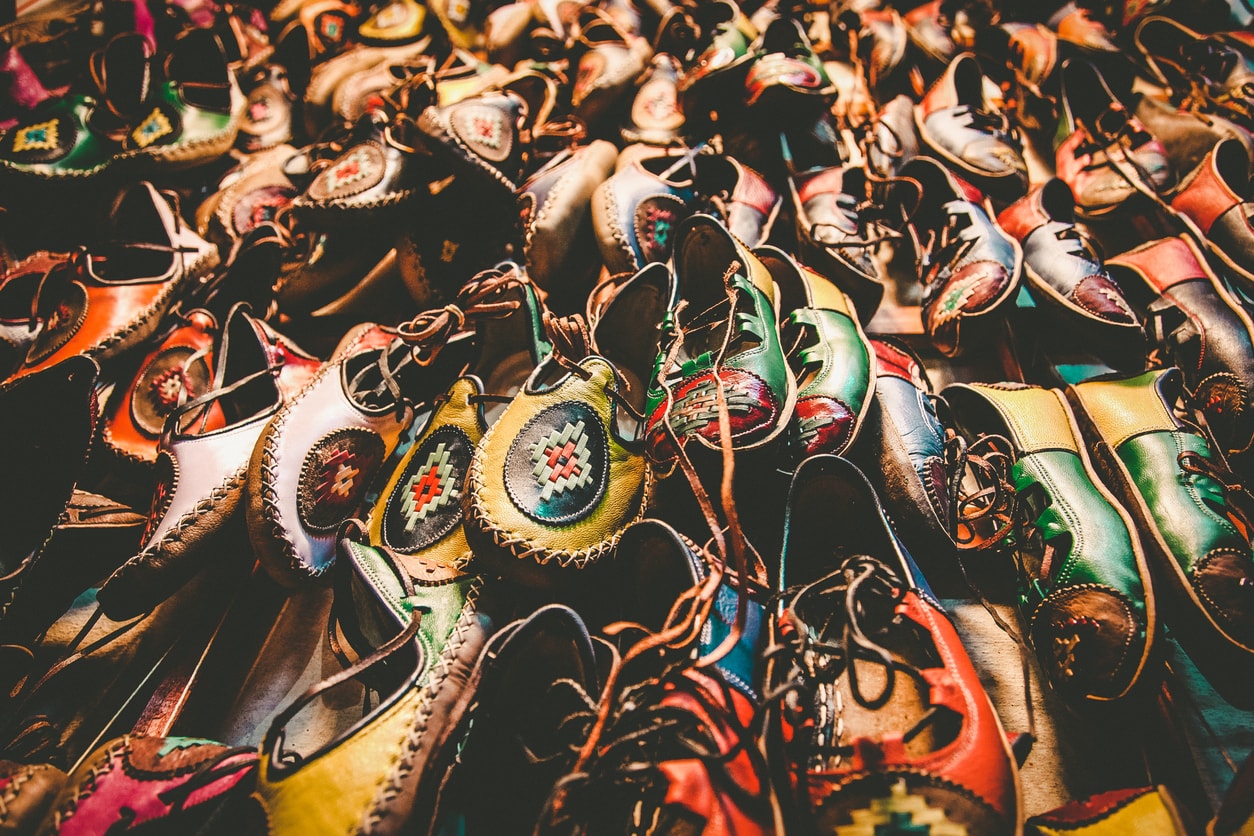 Kahramanmaras is famous for its Bakırcılar Street where you can find many authentic Kahramanmaras souvenirs. You can buy decorations, handicrafts, copper pieces of jewelry and local delicates from the street.
Nightlife in Kahramanmaras
Kahramanmaras does not have a diverse nightlife scene and is limited to few bars in the city center. You can have a pleasant and calm evening in Dedikodu Bar which is located on the south end of the Trabzon Boulevard. Almina Night Club is open after midnight and is located on the 21047 St. with a couple of other bars. "Deniz Türkü Bar" and "Haskoç Türkü Evi" offers a night out with traditional Turkish songs. 
Things to Know Before Visiting Kahramanmaras
Kahramanmaras is the birthplace of renowned Turkish ice cream. 

There are many currency exchange vendors and banks around the city.

Credit and debit cards are commonly accepted.
Essential Numbers
City Code: 0 344
Kahramanmaras Airport: (0344) 236 53 52
Airport to City Center Transfer Bus: 0534 593 90 99