Samsun is one of the most significant coastal cities of Türkiye with a population more than a half-million people. The city is located on the northernmost part of the country and neighbour to Sinop, Ordu, Tokat and Amasya. Samsun has always been an important city starting from the prehistoric times to modern era Türkiye . Now, the city attracts almost one million tourists annually with its gorgeous nature, historical landmarks and cultural heritage.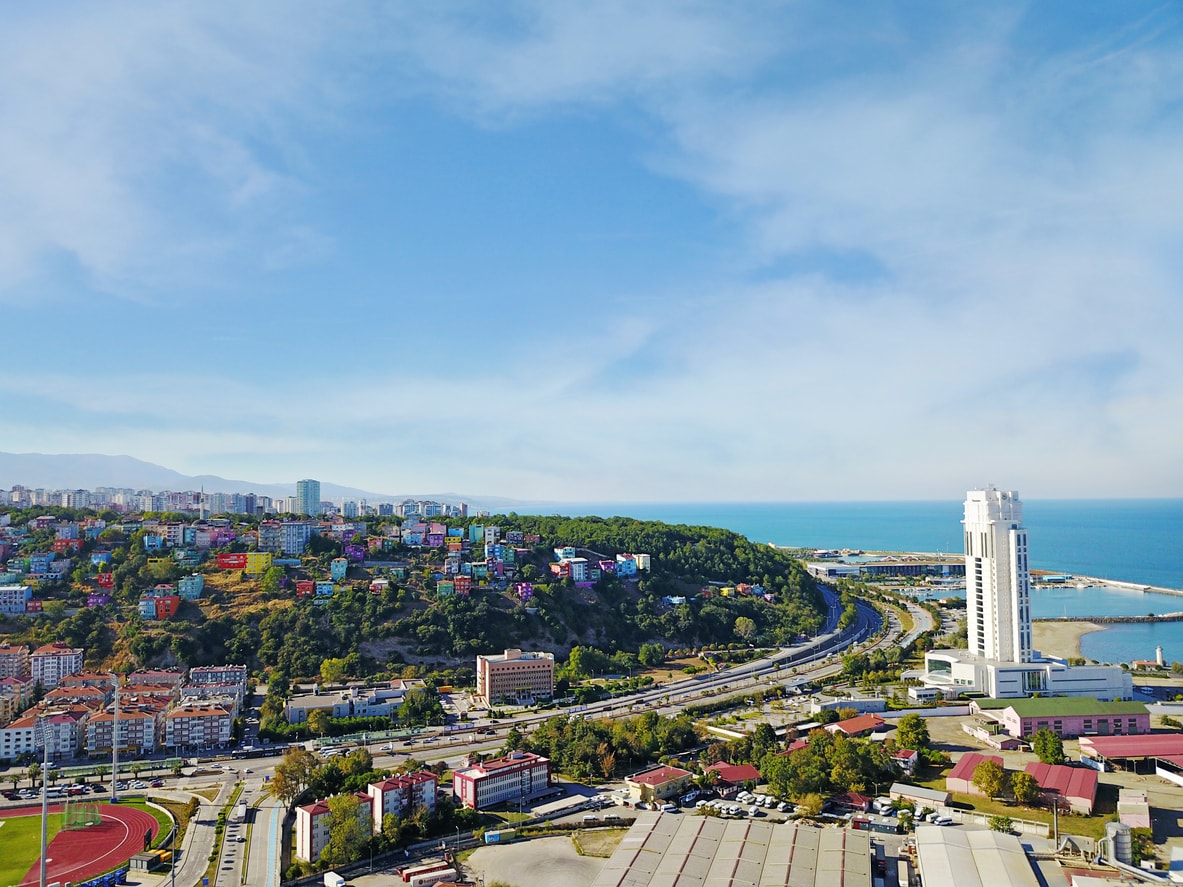 General Information
| | |
| --- | --- |
| Country: | Türkiye |
| Region: | Northern Anatolia |
| Area: | 1.055 km² |
| Language: | Turkish |
| Average temperature: | 14.1 °C |
| Climate: | Temperate Oceanic Climate |
| Vegetation: | Forest |
| The difference between GMT: | GMT+3 |
| Telephone Code: | 362 |
| Currency: | Turkish Lira |
| Socket Type: | Type C |

How to Get to Samsun?
Samsun has always been a popular destination among local tourists thanks to its historical importance. Nowadays, the city is accelerating its tourism growth with many festivals and new attractions. Pegasus Airlines offers direct flights to Samsun from İstanbul.
The flight duration is 1 hour and 30 minutes. 
You can buy your direct flight tickets to Samsun from İstanbul here.
Transportation from Samsun Airport to City Center
Samsun Çarşamba Airport is located 23 kilometers away from the city center. You can get to the city center with direct bus, taxi and car. 
Direct buses are located just outside of the airport and leaves after 25 minutes for every arrival. The trip takes approximately 30 minutes and costs 15 liras.
There are also many taxis available in the airport 24/7. The trip to the city center costs 120 liras on average. 
You can also enjoy the city with a rental car. Pegasus Airlines car rental service has great offers for you in here.
Public Transport in Samsun
Samsun is a coastal city and many of its attractions are located along with the Black Sea. You can use public buses, shared taxis, tram and taxis to get around the city. You need to have a rechargeable "Samkart" in order to use public transport which is available in almost every tram station and kiosk.  
Samsun has an extensive public bus network with 26 bus lines that could get you anywhere in the city. Most of the trips cost 3 liras. You can click here to check timetables and routes. The site is available only in Turkish. 
Shared taxis have fixed routes and fares that promise a faster way to travel in the city. They all have a stop next to Cumhuriyet Square and scatter around the city from there. Most of the trips cost 3 liras and you can pay in cash. 
There is only one tram line in Samsun that covers the coastal area. It is cheap, fast and comfortable. You can click here to check timetables and fares. The site is available only in Turkish.
You can also use taxis to get around in the city. Taxis cost 4 liras per kilometer with a starting fee of 10 liras.
Best Time to Visit Samsun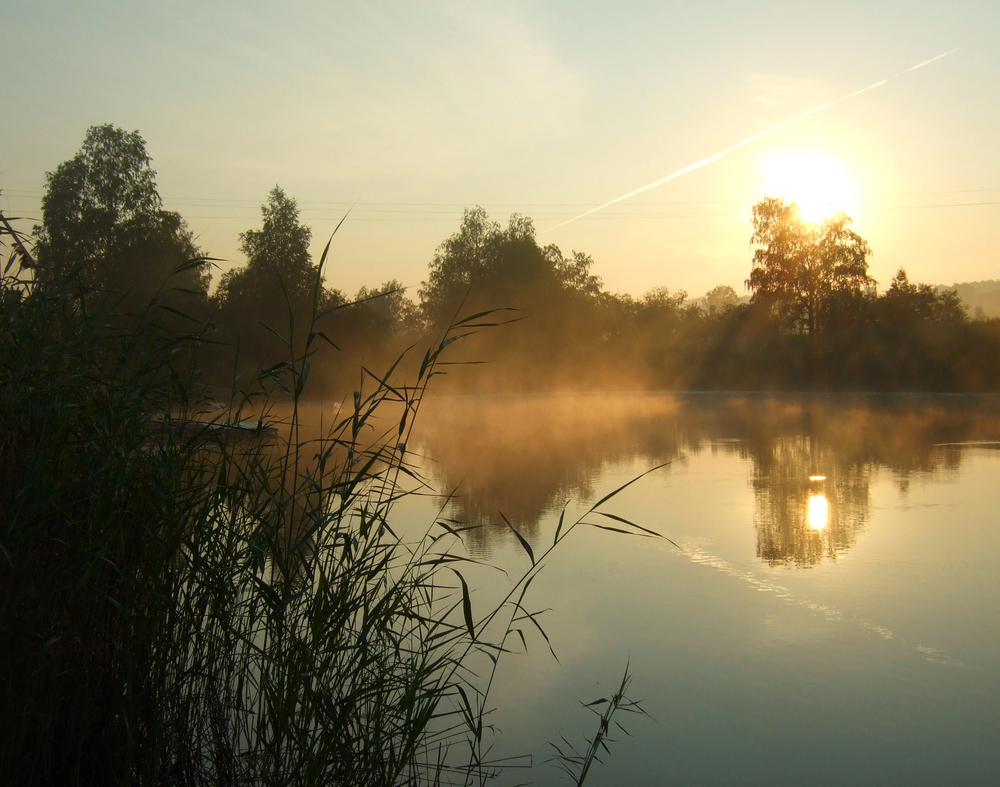 Samsun has a warm oceanic climate with a high chance of rain throughout the year. The temperature almost never reaches extreme levels. The hottest month is August and the coldest month is January. We suggest you to visit Samsun during late spring or early autumn since the weather is cooler and more welcoming. It is also recommended for you to enjoy Samsun for two to three days. 
Festivals in Samsun
Samsun Youth Festival (June)

Kapıkaya Outdoor Sports Festival (July)

Motorcycle Festival (July)

Akdağ Culture and Art Festival (August)

Local Fish Festival (November, December)
Places to Visit in Samsun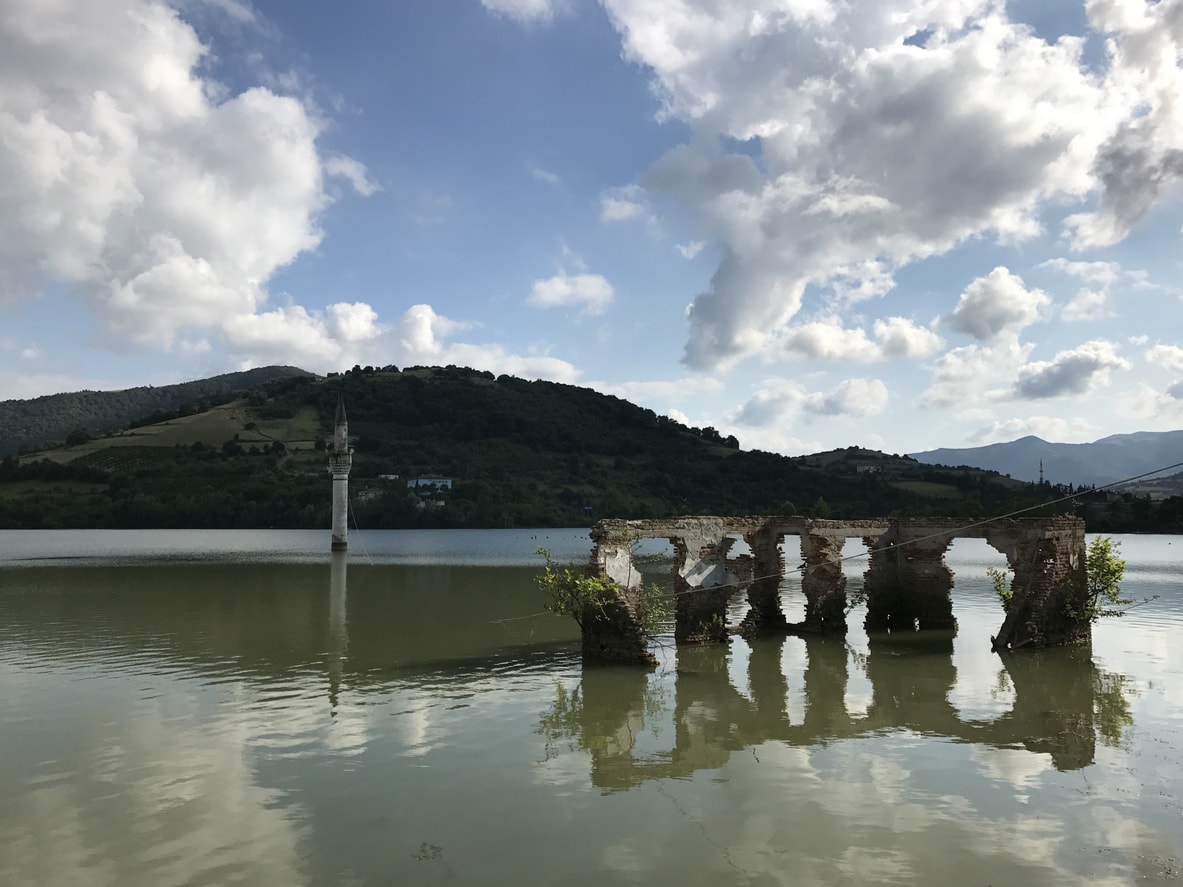 Samsun is one of the most visited cities in northern Türkiye with its modern and historical landmarks. Also, the city is blooming with its gorgeous coastline in Atakum district and attracts a growing number of tourist every year.   
Atatürk Monument (Statue of Honor)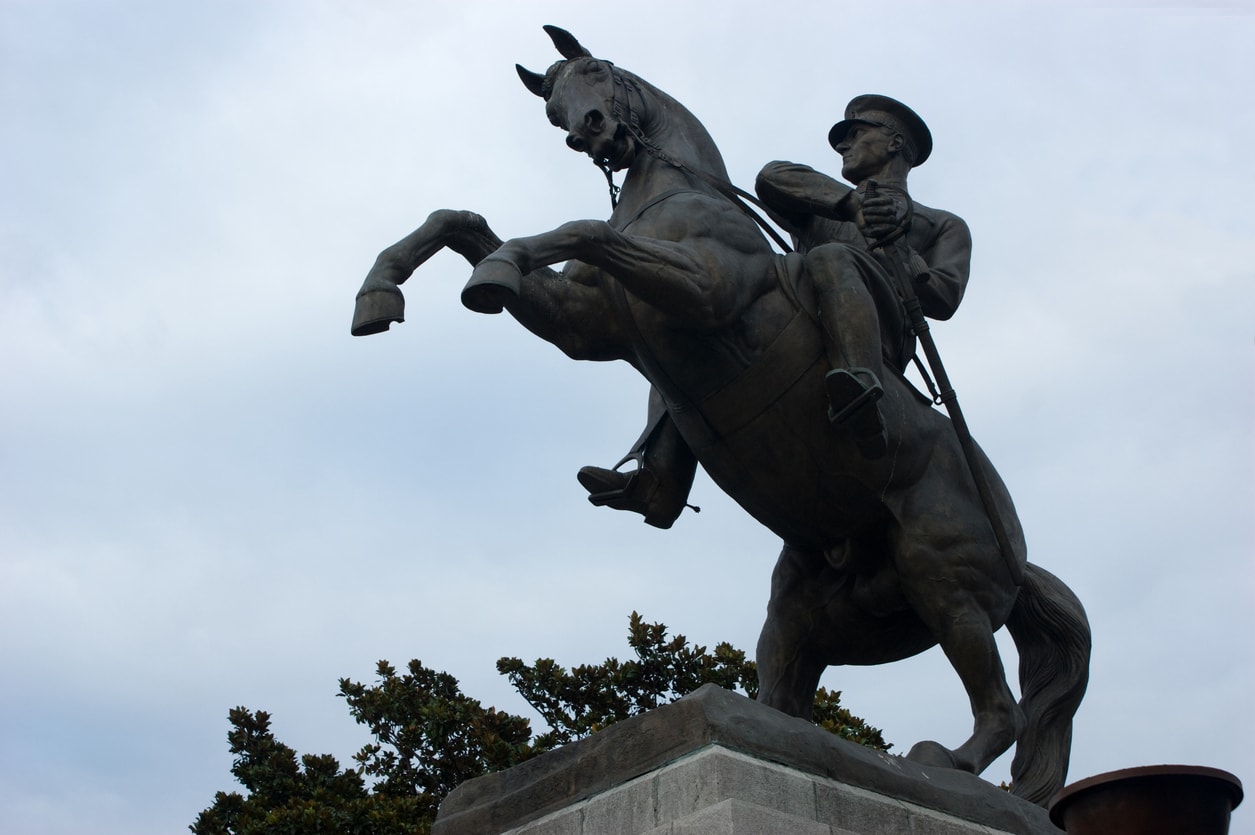 Atatürk Monument is the iconic symbol of the city that depicts the founding father of modern Türkiye on a bronze prancing horse. The statue erected as a memorial for the beginning of the Turkish War of Independence. Atatürk Monument is located in the city center in Atatürk Park. 
Amisos Hill
Amisos Hill's history dates back to 6th century BC. There are many tombs from different civilizations throughout the ancient history in the hill. Amisos Hill is close to the city center and can be reached with an amazing cable car ride.
Bandırma Ferry Museum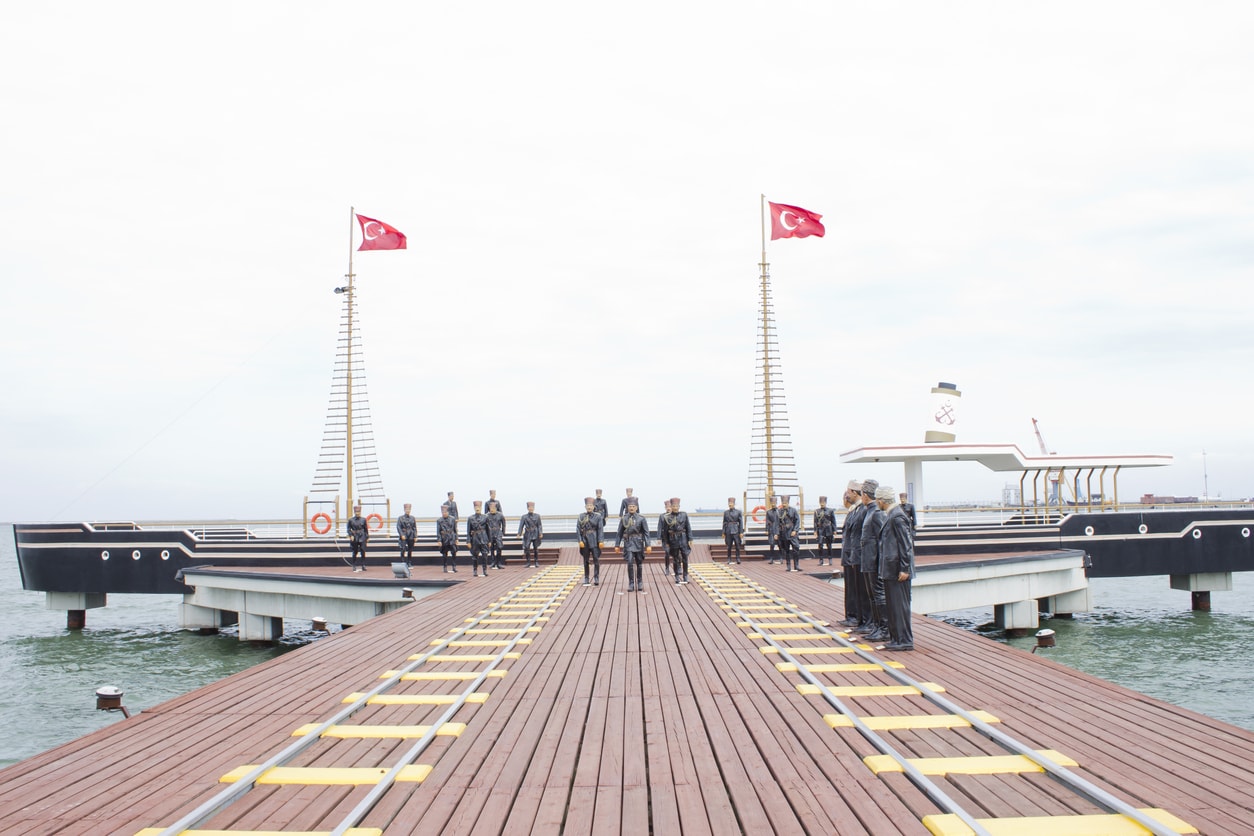 Bandırma Ferry Museum is one of the most popular tourism destinations of Samsun. The ferry is the same ferry that transported Mustafa Kemal Atatürk to Samsun in 19 May 1919. The museum is open every day from 08.30 to 16.45 and located walking distance away from the city center.
Amazon Village
Amazon Village depicts the lives of a matriarchal community that lived in the city in 3000 BC. There are many interesting wax statues in the village. Amazon Village is walking distance away from the Amisos Hill. 
Akdağ Ski Center
Akdağ Ski Center also referred as Ladik Ski Center and is located 80 kilometers away from the city center. The ski center is very modern and getting popular every year thanks to its great course and services.
Where to Stay in Samsun?
Samsun is a growing tourism destination and offers a variety of accommodation options to its visitors.
There are two main districts where the hotels are concentrated. If you are planning to enjoy Samsun city center and its everyday life that revolves around Atatürk Park and Cumhuriyet Square, it is best for you to stay in hotels around the Cumhuriyet Square. Also these hotels are closer to the airport.
If you are in Samsun in summer season you can enjoy its lively and long coast. There are many good hotels for you in Atakum district. 
What to Eat in Samsun?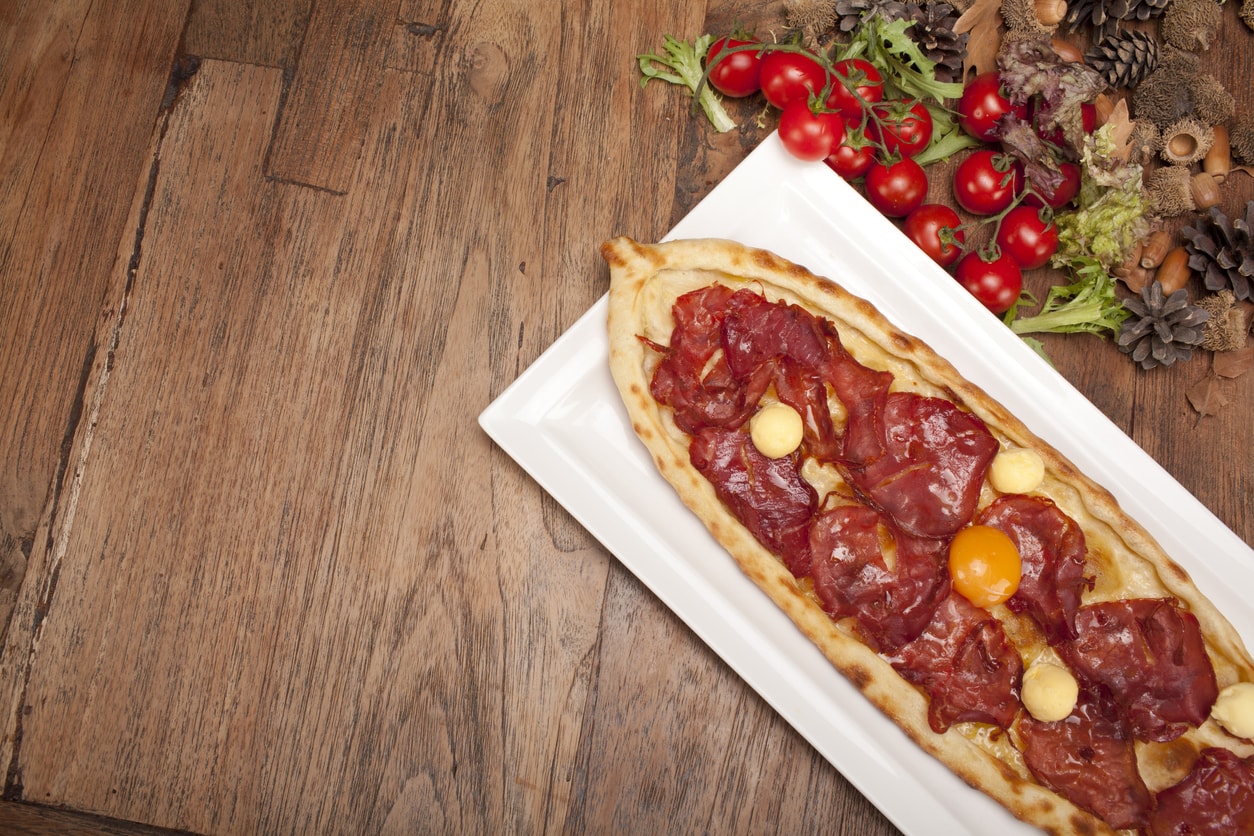 Samsun traditional recipes mostly consist of a variety of meat, rice and corn products. The city is also famous for its pastry and its delicious pita is well-known all around the country.  
Traditional Samsun Recipes: Zevahir Restoran, Her Daim Müdavim

Tandır Kebab: İkizler Tandır

Samsun Pita: Öz Terme Pide Salonu, Samsun Pidecisi Nuri Usta, Turan Usta

Keşkek, Pastry: Şişman Börekçi

Tirit: Kavak Tirit Evi
Shopping in Samsun: Best Souvenirs to Buy
"Mecidiye Çarşısı" and "Yabancılar Çarşısı" are two main markets in Samsun city center that sell traditional handicrafts, souvenirs, and jewelry. They are open to the public every day of the week. Istiklal Street is the most crowded street of Samsun and has various shops. Piazza Mall and Bulvar Mall are located on the coastal side of the city and offer many international and local brands. 
Nightlife in Samsun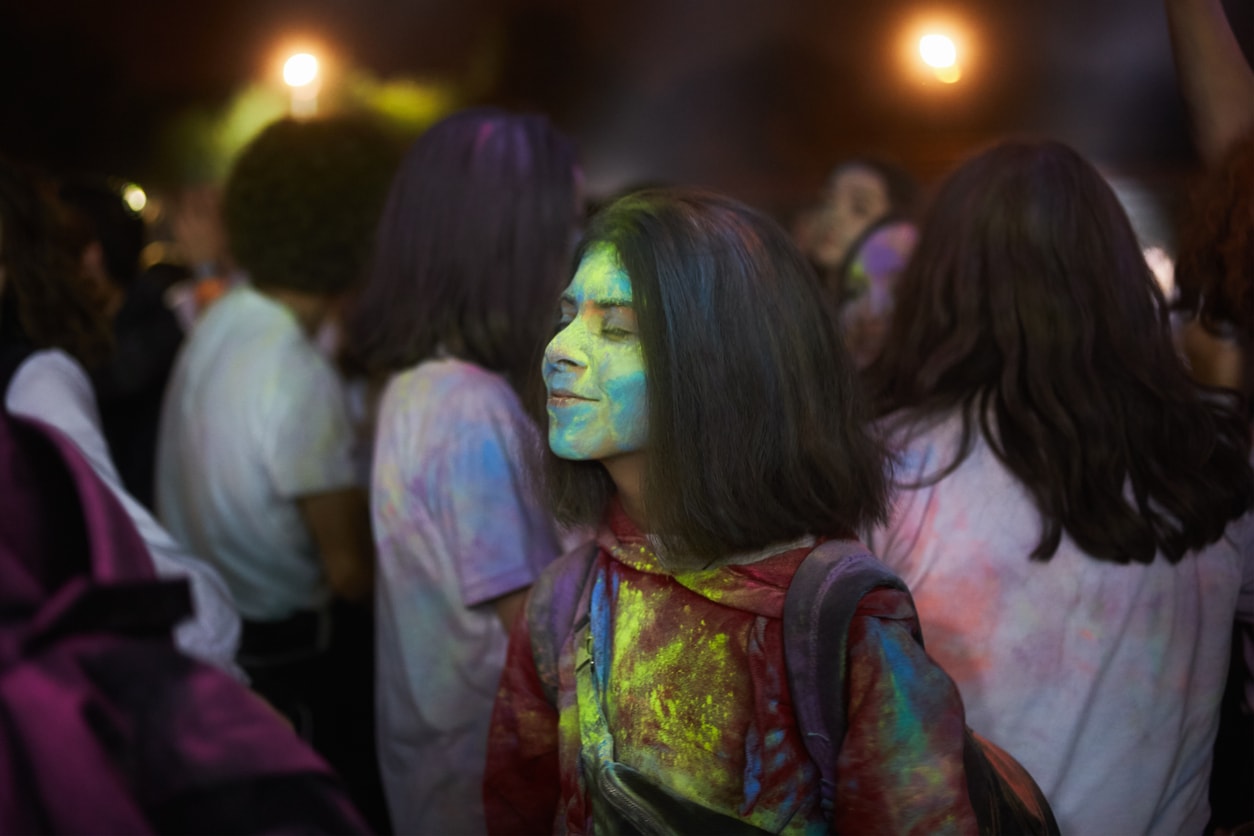 Samsun has a diverse nightlife scene unlike most of the other Black Sea provinces. Atakum district has many good bars, pubs and nightclubs that are especially crowded during summer. The Mest Gastro Pub offers great food and drinks to its visitors in Atakum. Rock City in Atakum is also a good place to have a pleasant evening filled with music. 
Things You Should Know Before Visiting Samsun
Samsun's ferry routes are only available in summer season.

Most of the cities attractions are lined on the coastal side of the city.
Essential Numbers to Know
City Code: 0 362
Samsun Carsamba Airport: (0362) 844 88 30
Airport to City Center Transfer Bus: 0850 222 0 487