Sanliurfa, also known as Urfa, is one of the most important pilgrimage cities of the Middle East. The city is also called as "the city of the prophets", mostly owing to its Christian and Muslim heritage. Both the Bible and Quran say it is the birthplace of Prophet Abraham, before he immigrated to City of Canaan which is known as Palestine today. These are the things that makes Sanliurfa one of the biggest attraction points for tourists. 
In ancient times, Sanliurfa had different names and it has been mentioned in all sacred religious books. When it was known as Edessa, the Old Testament prophets lived here, like Jethro, Job, Elijah, and Abraham. Also, Moses lived in this area and worked as a shepherd for seven years before returning to Egypt.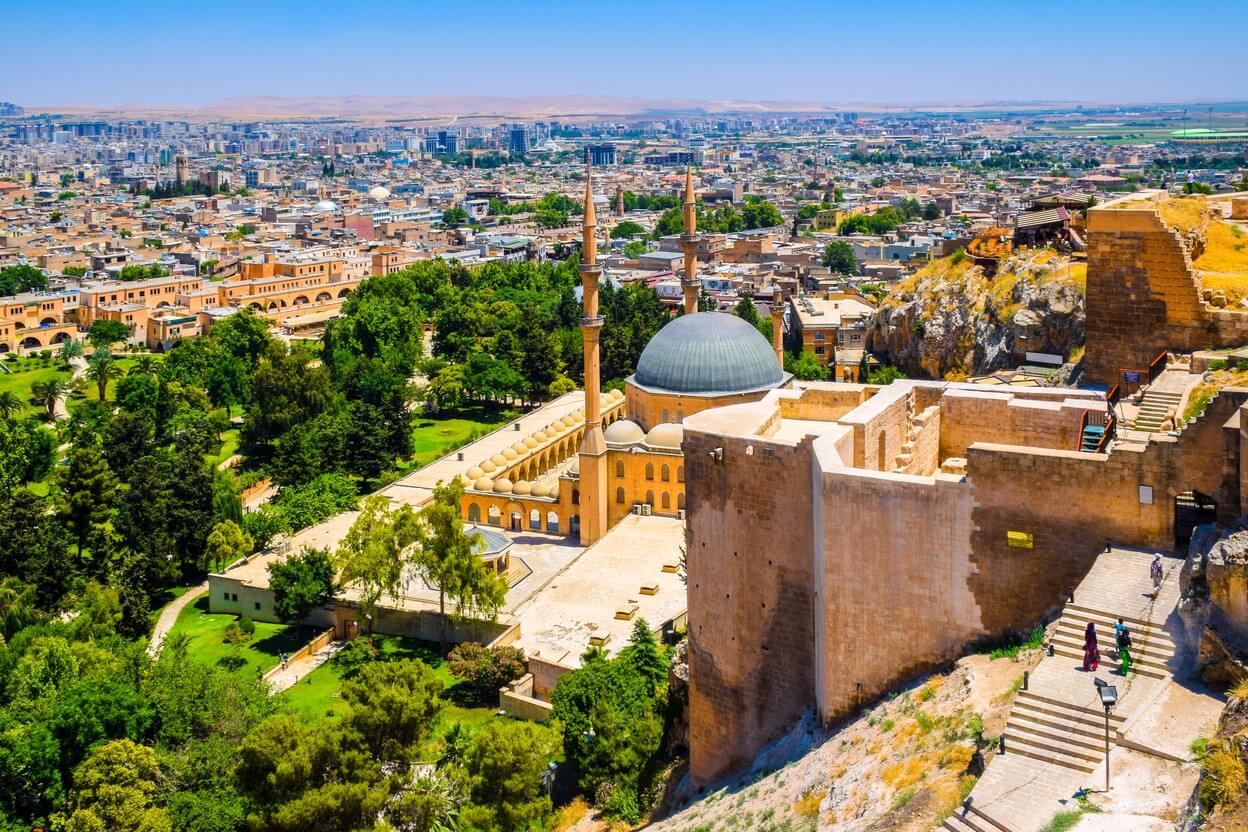 Throughout history, the inhabitants built temples which then converted to synagogues, churches and eventually to mosques. This progress created a unique architectural site in the region.  
The city is located in the southeast of Türkiye . Even though Turkish is using as the formal language, most of the residents can speak other languages like Arabic and Kurdish. Sanliurfa has a population that exceeds 2 million. With the help of huge investments under the Southeast Anatolia Project and Göbeklitepe excavation site, today Sanliurfa has become one of the largest metropolitan regions which has high growing rate. 
General Information 
| | |
| --- | --- |
| Country: | Türkiye |
| Region: | Southeast Anatolia |
| Area: | 18.584 km² |
| Language: | Turkish |
| Average temperature: | 31.2 °C |
| Climate: | Mediterranean |
| Vegetation: | Steppe |
| The difference between GMT: | UTC +3 |
| Telephone Code: | +414 |
| Currency: | Turkish Lira |
| Socket Type: | Type F |

How to Get to Sanliurfa?
The city has an airport called Sanliurfa GAP Airport, which is located 34 km northeast of the city. There are scheduled and direct flights to Istanbul, Ankara, and İzmir. 
You can buy your Sanliurfa flight tickets by clicking here. 
Transportation from Sanliurfa Airport to City Center
You can take the airport's transfer service Havaş to reach both the tourist sites and the city center but you have to be aware of Havaş returns back to the airport per hour, depending on daily flights.   
Public Transport in Sanliurfa
Sanliurfa's Bus Station is located in 5-km north of Sanliurfa, on the road to Diyarbakır. You can take a bus to travel to the city center. You can also take a bus on Atatürk Caddesi for going to Bus Station. You'll need to take an UrfaKart for  buses, remembering that it is useful only for two rides. You can also use mini buses to travel along the city. The minibus terminal is underneath the Bus Station. 
The city has a fleet of 10 trolleybuses that has a 78 km network of planned 4-route trolleybus lines. You also need UrfaKart to use trolleybuses. This 4-route network connects the city center with the museum region.
Best Time to Visit Sanliurfa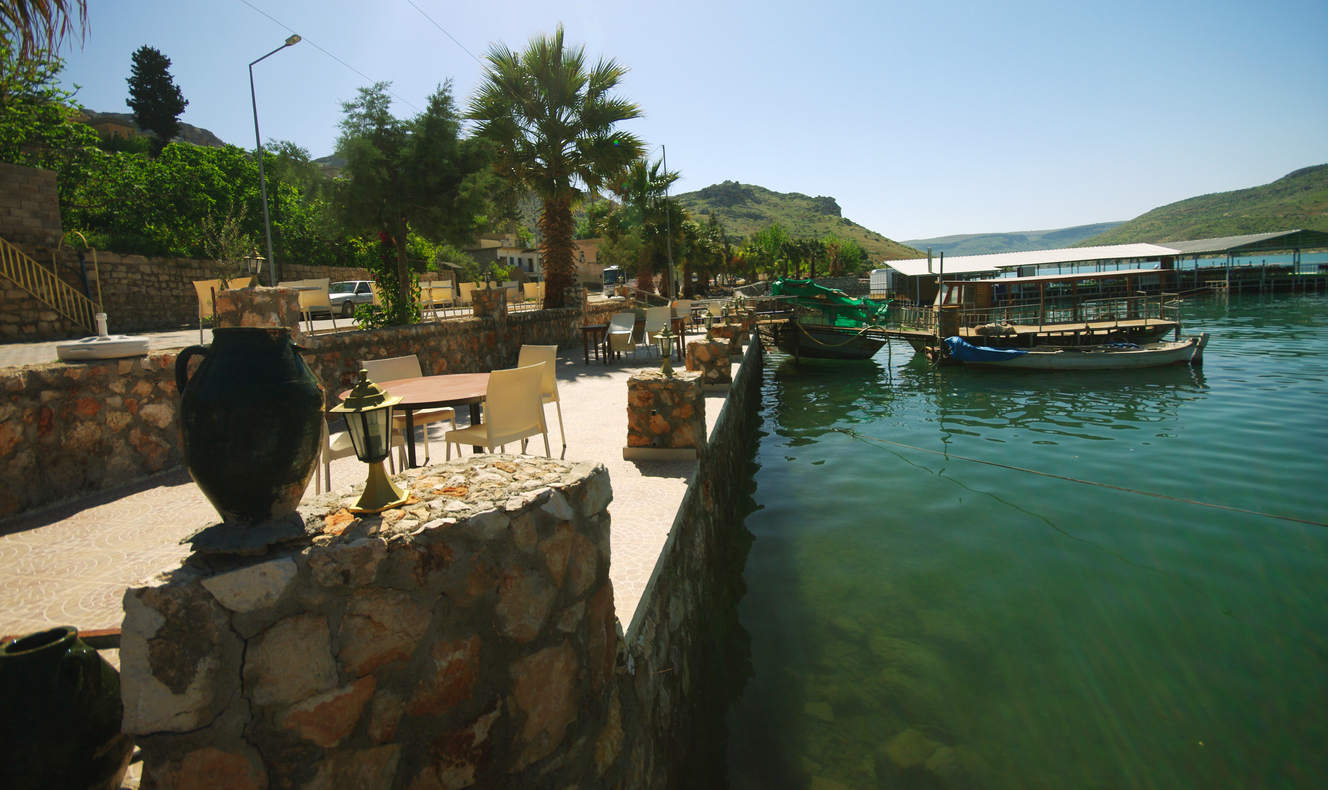 Sanliurfa has a continental climate. The region includes Sanliurfa is very hot during summer and the temperatures reach 40 °C. Through summer, it almost never rains but winters are cold and wet. Spring might be the best time to visit Sanliurfa. Weather is mild and wet during spring days. The city would be visited between April and July.
If you plan to visit in summer, it's going to be hard for you to do anything during the afternoons. You can visit parks around the mosques and wait for the heat to subside while enjoying a cold drink before doing any exploration.  
Festivals in Sanliurfa
Suruç Pomegranate Festival

Sanliurfa Mosaic Competition

Halfeti Fruit Meals Festival
Places to Visit in Sanliurfa
With all of its historical landmarks and its heritage there are many places to see in Sanliurfa. Here's a list of places you should see while you're there.
Göbeklitepe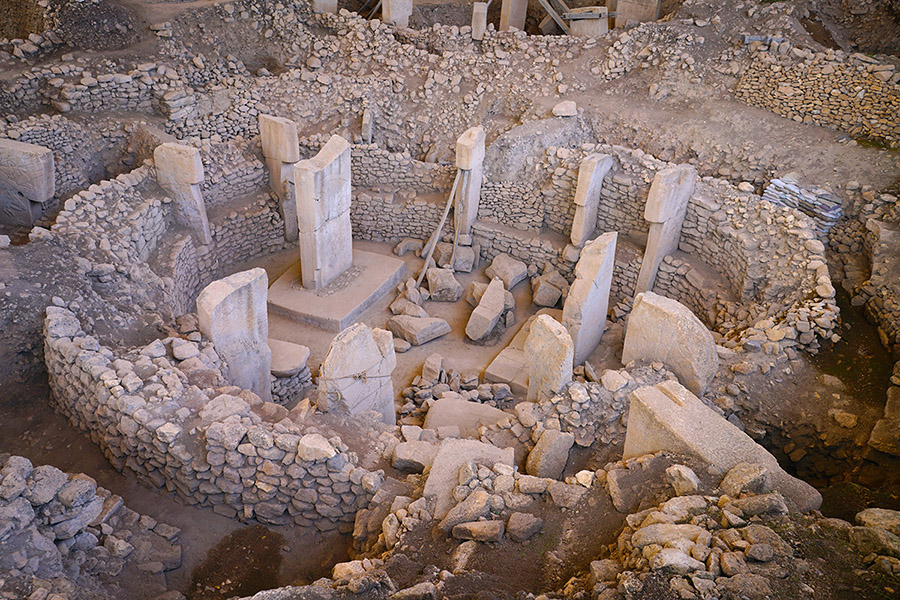 Discovered in the 1990s, this place is the world's oldest religious temple site known to mankind. Going back to 10,000 BC, there are Neolithic pillars and carved depictions of animals. This discovery turned our understanding of Neolithic culture and we now know that they had religions and beliefs back then. You should take a full day tour of Gobeklitepe to get the most out of it.
Sacred Fish Ponds Area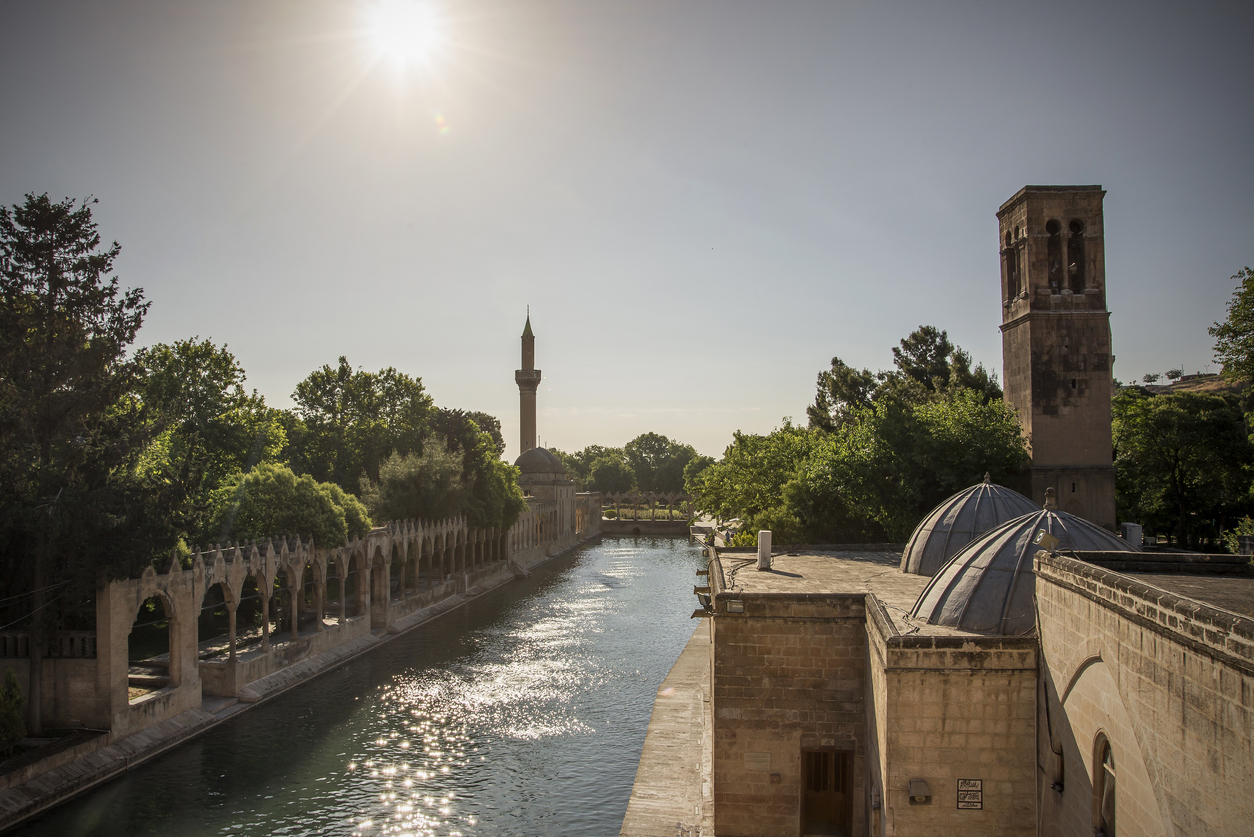 This place is in the center of the city and it's one of the most important tourist attractions. According to the legend, King Nimrod had Abraham thrown into the pyre, but God intervened to save him, turned the pyre into the water and the embers into fish. You may feed the fish during your visit here. 
Archaeology & Mosaic Museum
In Sanliurfa Museum, apart from the artifacts from the excavations in Harran, the cultural assets uncovered in the other mounds and the old settlement areas in the region are displayed in chronological order. In the section of ethnographic artifacts, clothes belonging to the region, silver and bronze jewelry, examples of handcrafts, and artifacts of calligraphy are on display.
Grand Mosque (Ulu Camii)
The Grand Mosque is located in Divanyolu Street in the city center. It was built in place of an old church called "Red Church". The courtyard walls, columns, column capitals and bell tower of the old building are still available. It is estimated that it was built by Zengils in 1170-1175.
Bazaar
The city has one of the most authentic bazaar areas in Türkiye and this place is heavily visited by locals, also tourists. With the unique smell of this place, you can shop anything comes to mind from handmade leather works to antiques. There are tea shops for you to enjoy as well.
Where to Stay in Sanliurfa?
The city offers a variety of hotels for every budget. Around the bazaar area, there are four-star hotels. If you want to experience the local hospitality you can stay at homestays. 
What to Eat in Sanliurfa?

You should eat the famous local foods called çiğ köfte, lahmacun, and liver kebab. These spicy dishes are a treat. You can find various places around the city center, mostly around bazaars and tourist attractions.  Sanliurfa is famous for local pistachio desserts, baklavas and a type of crepe called şıllık which is served with walnuts and molasses.  
Shopping in Sanliurfa: The Best Souvenirs to Buy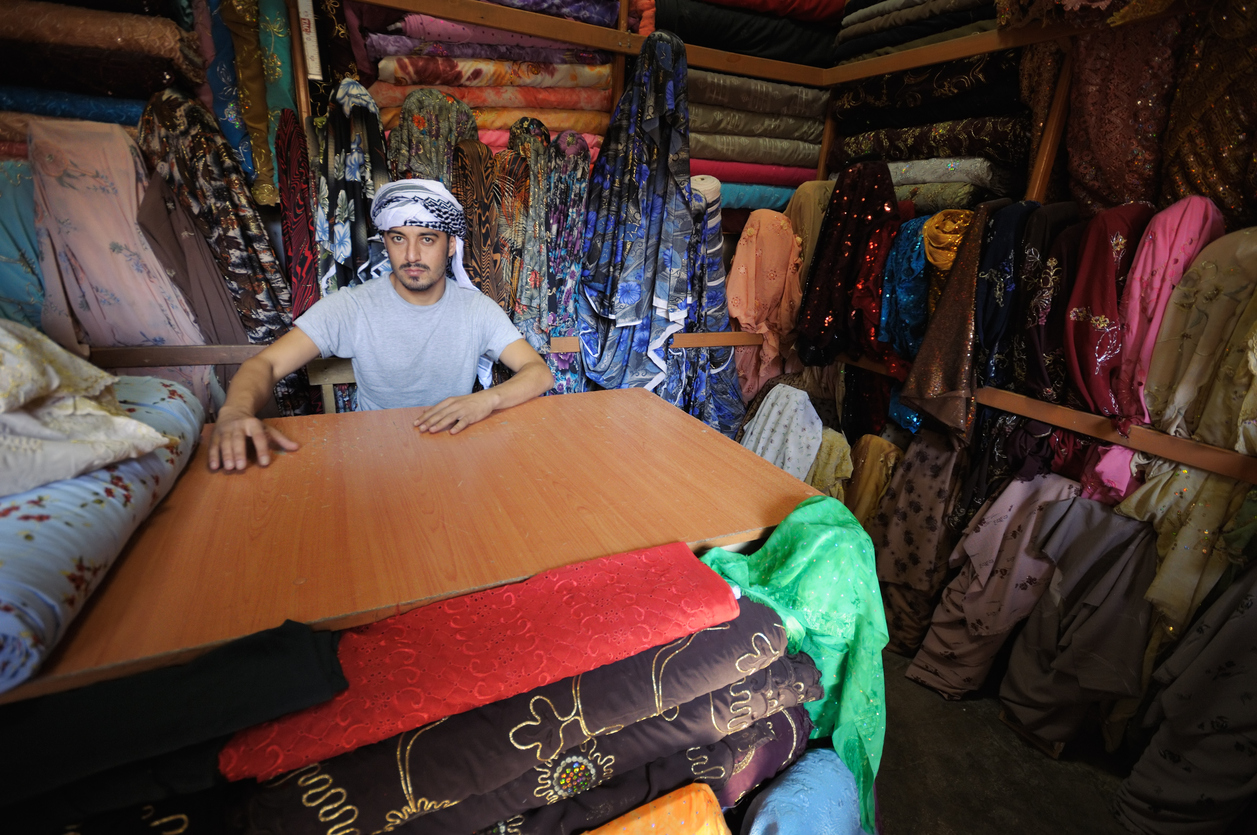 Sanliurfa's bazaars have been greatly preserved through historical times. These bazaar complexes are called "bedesten" and they date back to the Ottoman Empire.   
Kınacı Bazaar, Tütüncü Bazaar, Pamukçu Bazaar, and Kuşçu Bazaar are ideal places to buy a variety of souvenirs, clothes, and food that are unique to Urfa. Kuşçu market is one of the most interesting of these bazaars. Passion for aviculture is very common in Sanliurfa. Various kinds of pigeons are fed, flown and sold. Bird Market is a market where birds were bought and sold.
Nightlife in Sanliurfa 
Urfa is a pilgrimage city; therefore, the nightlife is nearly non-existent. There are few humble bars around the sector of the city over the Karakoyun River. These small bars frequented by men and play local music. Around Köprübaşı Street you can find a variety of coffee houses, which you can taste local coffees like Menengiç and Murra. Also, you can enjoy a cool drink here. 
Things to Know Before Visiting Sanliurfa 
In Sanliurfa, you'll see a majority of people wear headscarves, both men and women, mostly because protect themselves from heat. 

Drinking alcohol in public places might become an issue. 

It's a safe city but you need to be careful after midnight. 

To report any problems go to the police sentry box in the Balıklıgöl Pond Area or call the Jandarma(156).
Essential Phone Numbers to Know 
City Code: 414
Sanliurfa GAP Airport Phone: 0 414 378 11 11
Airport Transport Havas Call Center: 444 0 487
Police: 155
Ambulance: 112
Fire: 110