Belgrade is the capital city of the Republic of Serbia and it is divided into 17 municipalities which 10 of them are urban and 7 of them are suburban municipalities. Belgrade is one of the most populous cities in Serbia and it is the largest one.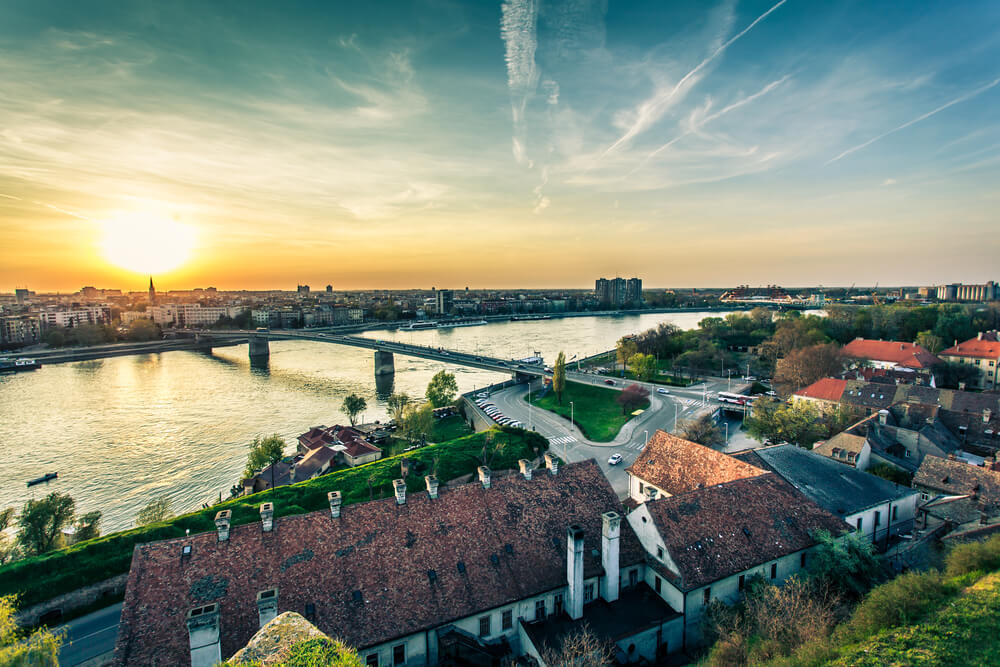 The city has deep historical roots and is one of the oldest settlements in Europe, like İstanbul and Athens. Some relics found in the surrounding area date back to periods between 20,000 to 50,000 years ago, proving the ancient history of the city. It's believed that Belgrade once inhabited by nomadic foragers from Palaeolithic and Mesolithic eras. 
With its lively nightlife, tourist attractions and historic beauties, the city of Belgrade should be in your travel bucket-list. Whether you like nature or architecture, adventure or a relaxed vacation; Belgrade has something to offer.
General Information About Belgrade
| | |
| --- | --- |
| Country: | Serbia |
| Region: | Belgrade |
| Area: | 359,96 km2 |
| Language: | Serbian |
| Average temperature: | 12.3 °C |
| Climate: | Humid Subtropical Climate |
| Vegetation: | Forest |
| The difference between GMT: | UTC +1 |
| Telephone Code: | +381(0)11 |
| Currency: | RSD |
| Socket Type: | Type F |

How to Get to Belgrade?
The city has its own airport, called Nikola Tesla Airport. It's easier and faster to travel to Belgrade by air, due to its central position. Belgrade is also a very practical city if you wish to travel different locations in Europe, as you can easily get to Belgrade, enjoy its beauty for a few days and later travel to the other cities and countries around Belgrade by a variety of options, from buses to trains. You can book your İstanbul to Belgrade flight tickets by clicking here and start to plan your ideal vacation in this beautiful Serbian city.
Transportation from Belgrade Nikola Tesla Airport to City Center
The airport is located 20 kilometers northwest to the Belgrade city center and you have some options to get in Belgrade. There is a shuttle service at the airport in front of the exit from the Arrival terminal. Minibus A1 leaves every 20 minutes to Slavija Square. Shuttle stops in New Belgrade and near the bus station. The journey takes about 35 minutes. You can buy tickets from the driver of the bust, which costs approximately 250 RSD. 
There is also a bus route to the city. Bus no.72 goes to the Bus Station in the Zelani Venac in the city center. This bus operates every 35 minutes at the Departures level. The journey takes about 45 minutes. Tickets cost about 145 RSD. There is also a taxi service outside the airport. Check the info desk at the baggage claim hall to get a vehicle. Prices are fixed for every zone of the city. 
Public Transport in Belgrade 
The city has a highly developed public transport system operates on buses, trams, trolleybuses, S-train and Beovozcommuter rail. The Beovoz is the suburban network that provides transit services in Belgrade.There are 118 urban bus routes and over 300 suburban lines. Also, 8 trolleybus, 12 tram, and 2 S-train lines can be used to navigate around the city.
Best Time to Visit Belgrade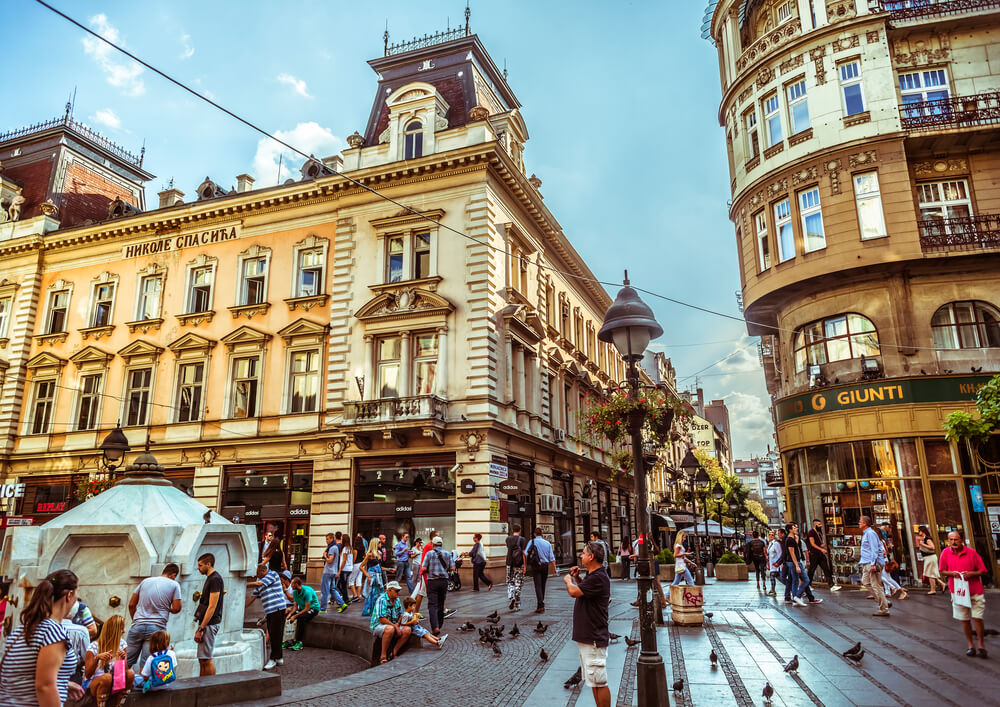 Best time to visit Belgrade is spring and summer. Autumn period is mostly rainy, and winters can get quite cold in Belgrade. If you like snowy weather, you may visit the city between December and March. Between May and September Belgrade comes alive and the city starts to get crowded by tourists. Summers are warm and the temperatures range around 26 - 30°C.
Festivals in Belgrade
Belgrade hosts a variety of festivals, offering events for everyone. Here are the most popular festivals held in the city: 
Belgrade International Theatre Festival (September)

Belgrade Dance Festival (March – April)

Night of the Museums (May)

Resonate Music Festival (April)

Supernatural Festival (April)
Places to Visit in Belgrade
Belgrade has a long history which you can explore through the sights in the city. Between the architectural attractions and the well-known museums, here are the places you must see.
Kalemegdan - Belgrade Fortress
The fortress was once an important military base, now serving as the central park of Belgrade. You can also visit museums and various cafes around the Fortress, along with tennis courts and other areas where you can play sports. Don't forget to take a look at the Pobednik statue, which is one of the symbols of Belgrade and the Sava and Danube rivers. To get to the Fortress, get off at the 4th stop, using Tram number 2.
Danube River
Legendary Danube River is a characteristic part of Belgrade. This beautiful river, inspiring folk tales and a rich history of trade and conquest, is a must-see for any tourist visiting the city. You can enjoy the view of Danube by going on a boat tour or from the Belgrade Fortress.
Knez Mihailova
This magical street is a must-see in Belgrade, with its colorful cafes and specialized local stores. Street performers make the street even more unique, while the cafes and small restaurants lined up on the street create an opportunity for an affordable but fun meal.
Belgrade Cathedral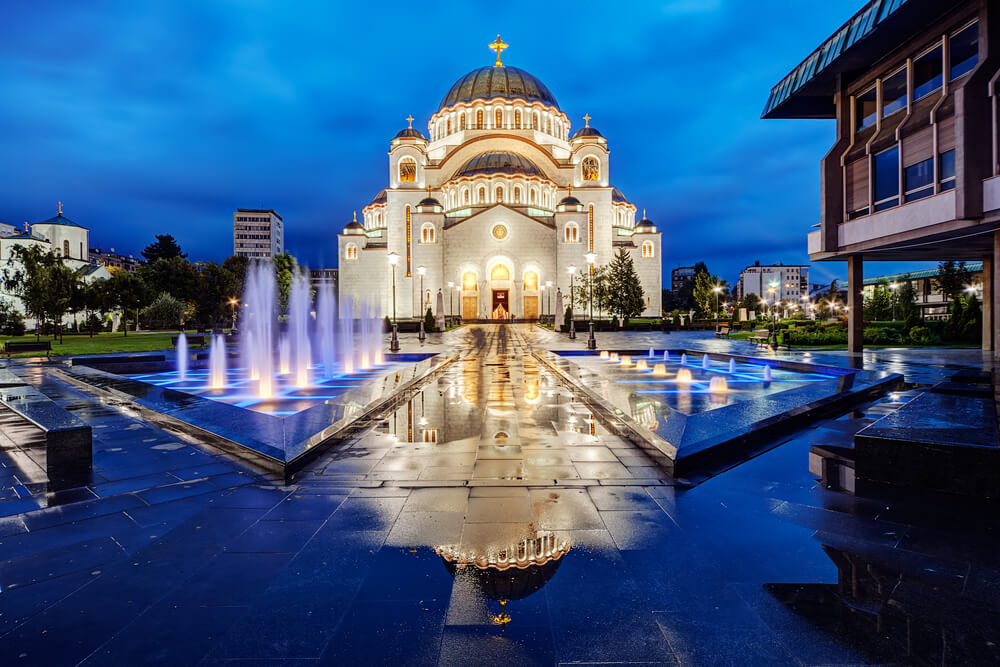 Belgrade Cathedral was completed in 1840 and its interior is richly decorated in Serbian neo-classical style. The Cathedral is also the home of Serbian Orthodox Church Museum, as well as the Serbian Patriarchate. 
Nikola Tesla Museum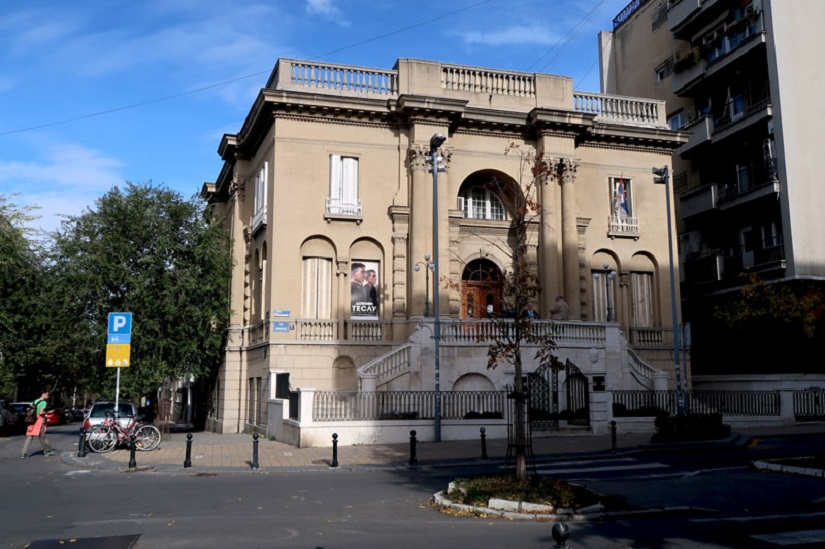 Nikola Tesla pioneered the development of electrical engineering, alternative currents, the radio, and AC motors, among many other inventions. Half of this small museum is dedicated to Tesla's personal artifacts, the other half includes models of his inventions. There are English-speaking guides who can help you understand his inventions. Entry fee for an English guided tour is about 500 RSD.
The National Museum of Serbia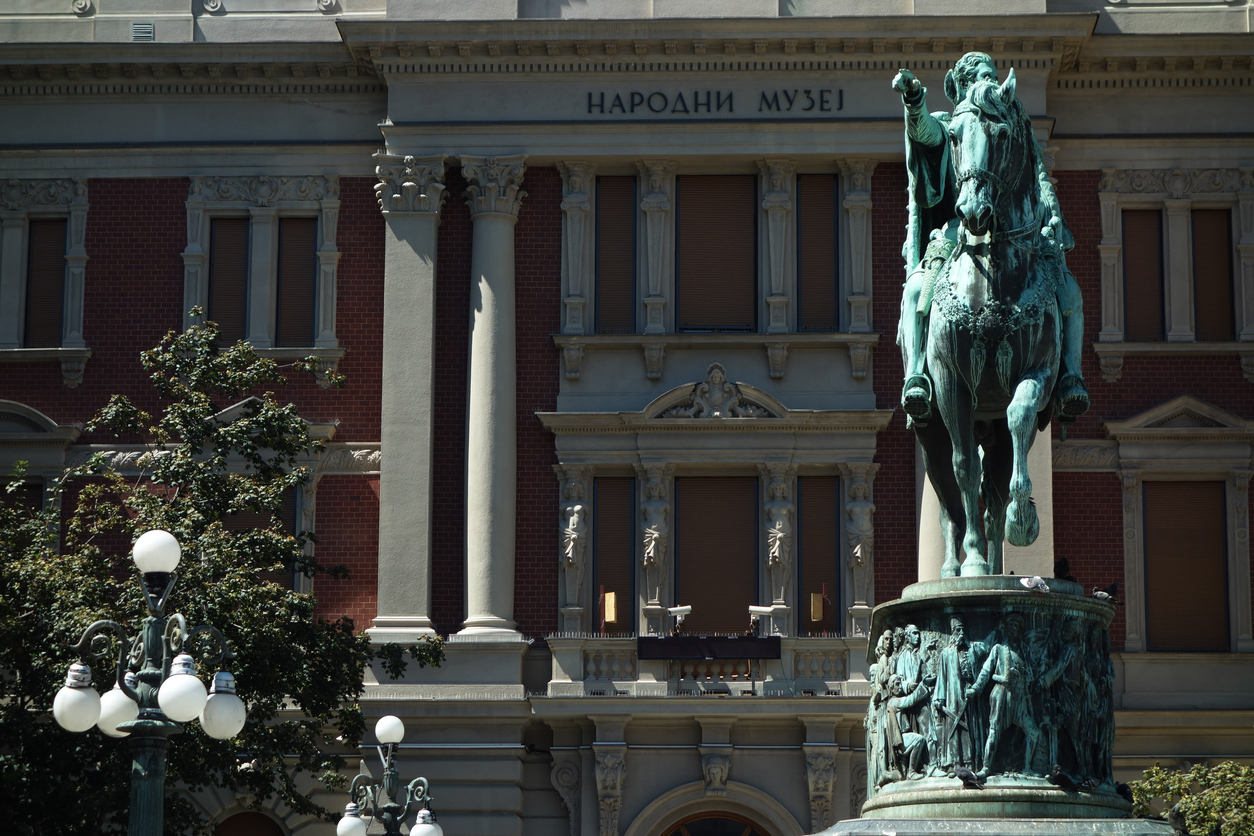 Founded in 1844, the museum display more than 230 works from Raphael, Tintoretto, Lorenzo di Credi, and many more Italian artists in its Italian Art Collection. French Art Collection has 250 paintings including works from Renoir, Monet, Degas, Lautrec and more. Museum has other rich collections from Japanese, French, Dutch and Flemish artists and displays more than 400.000 items in total. 
Ethnographic Museum 
You can observe the traditions and culture of Serbia in this museum. There are items like Serbian costumes and tools from past centuries and the exhibitions in the museum change topics regularly, giving you the opportunity to see lots of interesting artifacts.
Where to Stay in Belgrade?
Belgrade has a lot of options in terms of accommodations but it's advised to stay at local establishments, apartments, and rental rooms as they are cheaper and relatively safe in the city. They are way cheaper than more established hotels but still comfortable, as well as more accessible as they are easier to find in the city center. Small rental apartment rooms are also good options for short stays. 
What to Eat in Belgrade?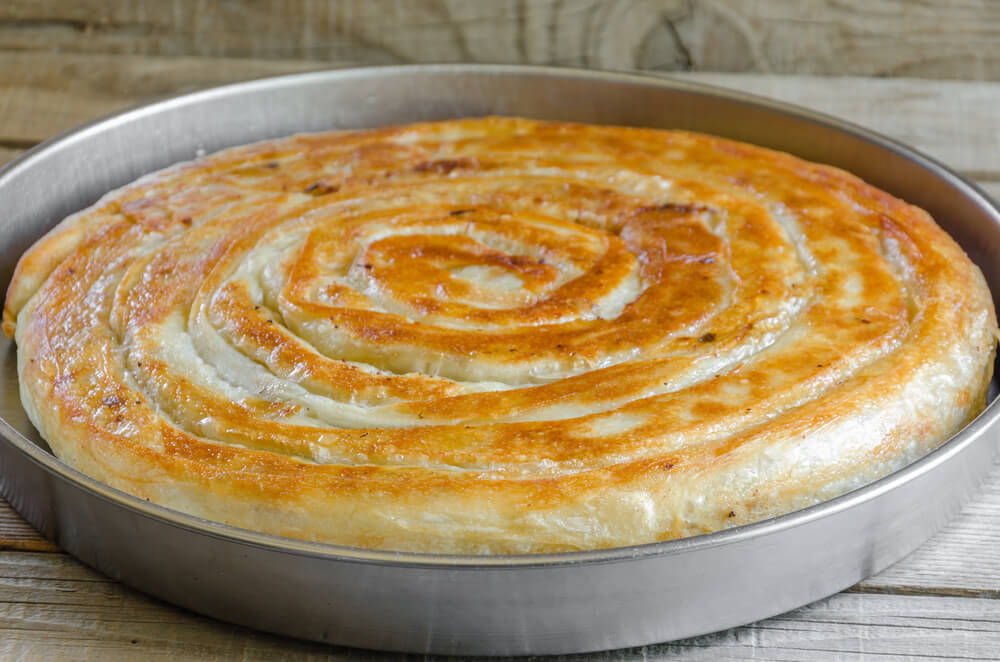 Belgrade has many great options for local food in almost every street. You can find fairly priced restaurants that serve local cuisine and some international restaurant chains. Prices for dishes can range from 5 Euros to 25 Euros (2019) at local restaurants. At Kralja Petra area, you can taste the Sarajevo pies, a specialty of the region. At the city center, you can taste local baked goods and deserts in traditional bakeries for a fair price.
Shopping in Belgrade: The Best Souvenirs to Buy 
Serbia's tax policies make the country very expensive for shopping. Still, some local stores located around Knez Mihalailova Street and Terazije Square are fair in terms of clothing prices. You can find almost any European brands around Kralja Petra Street or in Ušće Shopping Center and Delta City.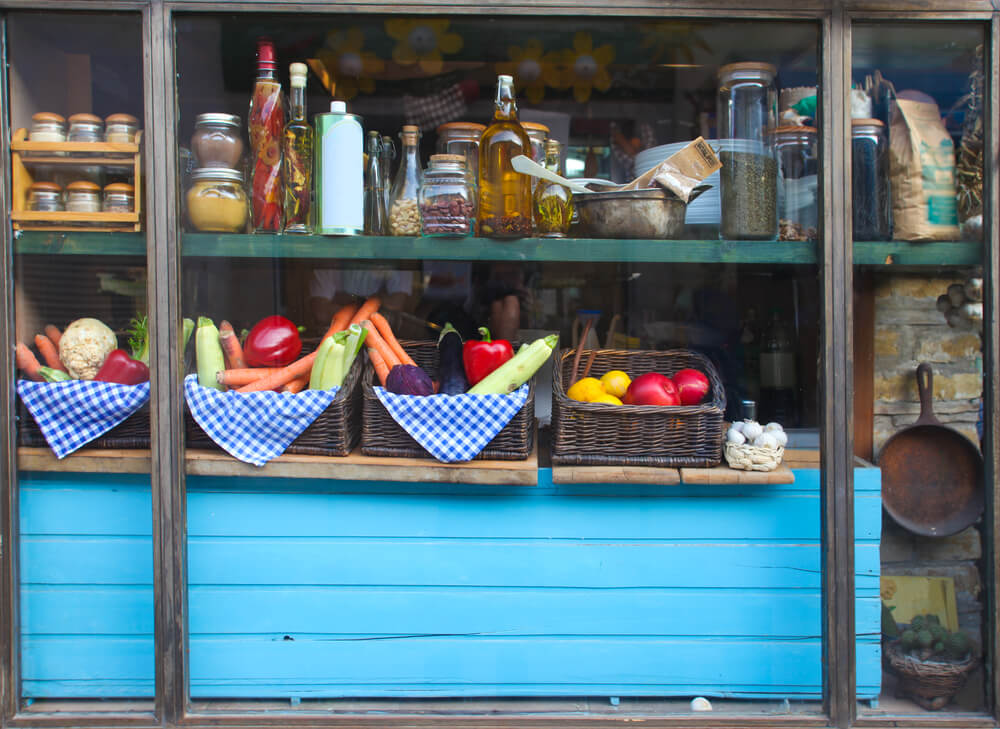 Traditional pottery is among the most unique souvenirs you can buy in the city. Local food like honey and the traditional dip called "ajvar," as well as artisan drinks should also be bought when you visit Belgrade.
To taste the unique cuisine of Belgrade, these are restaurants we recommend:
Zavicaj Restaurant

Ambar

Mala Fabrika Ukusa

Frans

Lorenzo & Kakalamba
Nightlife in Belgrade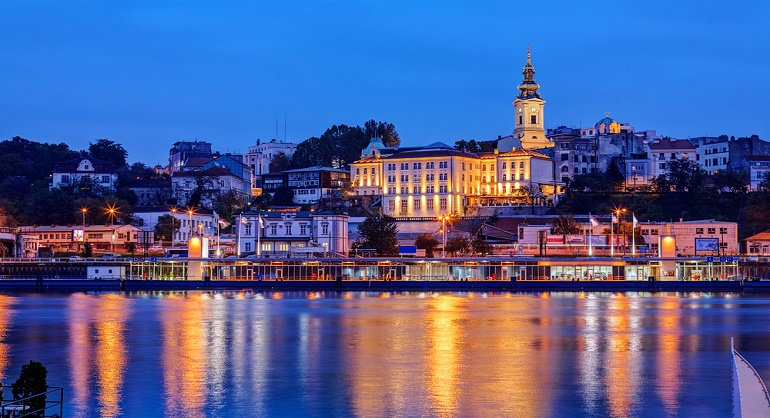 Belgrade has one of the most popular nightlife experiences in Europe. Price of beverages and club fees are cheaper compared to most European cities. Near the Sava River, you can find the best DJ performances and the most popular clubs in the city. Nightlife gets even more colorful in the summers. 
Things to Know Before Visiting Belgrade
All the road signs in the city are written in the Cyrillic alphabet. Therefore, it is in your interest to start your tour by reviewing the city map in advance or using appropriate smart phone apps to find your way.  You may also find it useful to use translation apps as they might be able to translate from photos, helping you understand street signs. 
Essential Phone Numbers to Know in Belgrade
Area Code: +381(0)11
Belgrade Nikola Tesla Airport: +381(0)11 209 4000
Police: 192
Firefighters: 193
Ambulance: 194