It is said that people of Zaporozhian Sych who are the ancestors of Ukrainians habituated this island during the 16th century. The region also contains a large Kazakh population, there is a museum dedicated to their ethnicity also.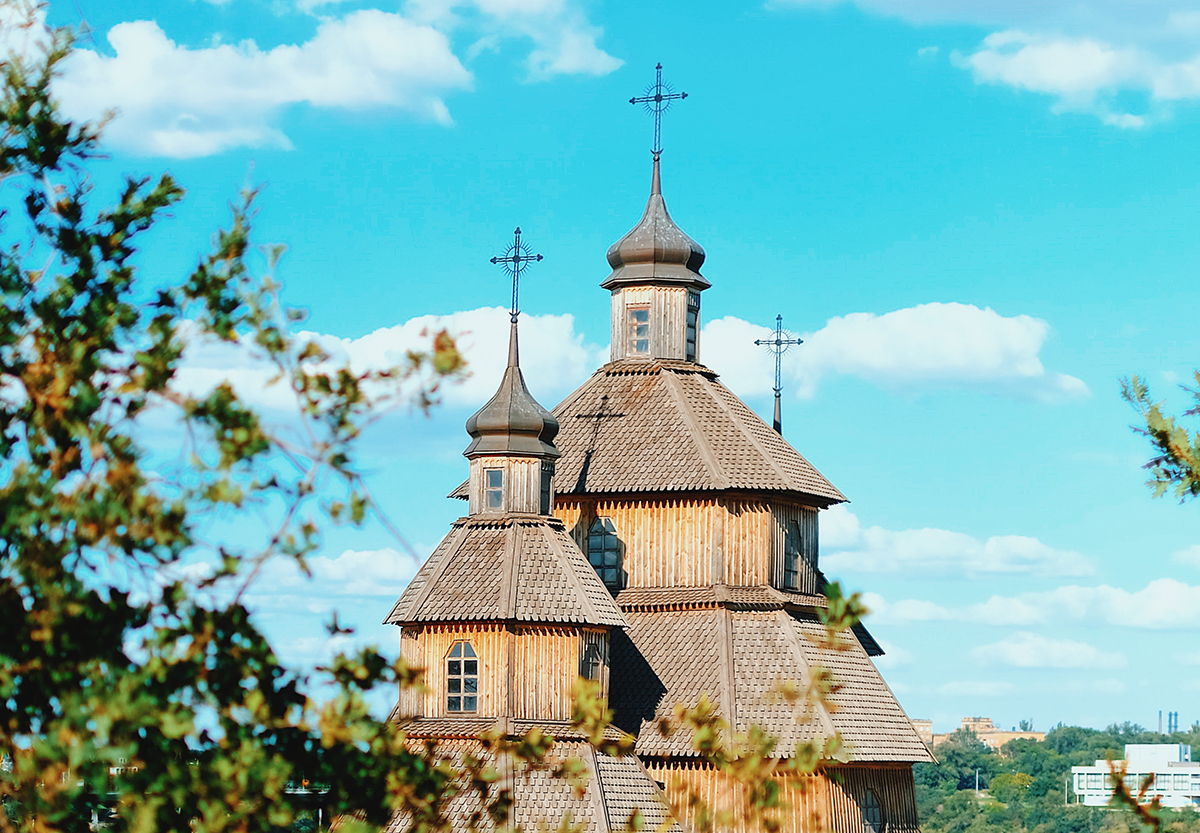 Camp Scythian
These ancient camp ruins are placed at the top of the island and it contains the Tomb of Zorov
Antique Car Museum
The exhibit has 22 items from the 1930s and the 1960s. Important brands like Willis, Dodge, and Ural-ZIS and Katyusha are on display.
Holy Virgin Cathedral 
The 36 meters high cathedral is one of the most important architectural structures. It was first built during the 17th century. Although it went through some restorations it was destroyed during the Bolshevik Revolution, it's rebuilt properly to its original version.