In Kyiv, there are many shopping malls, markets, bazaars, gift shops, and supermarkets. The touristic areas, such as "Shevchenka" Boulevard, "Kreschatik" Street, "Krasnoarmeyskaya" street, there are many gift shops. In these souvenir shops, you can find hand-made, traditional and memorable gifts according to your taste. You can purchase unique gifts among jewelry, paintings, sculptures, and tablecloths created by artisans.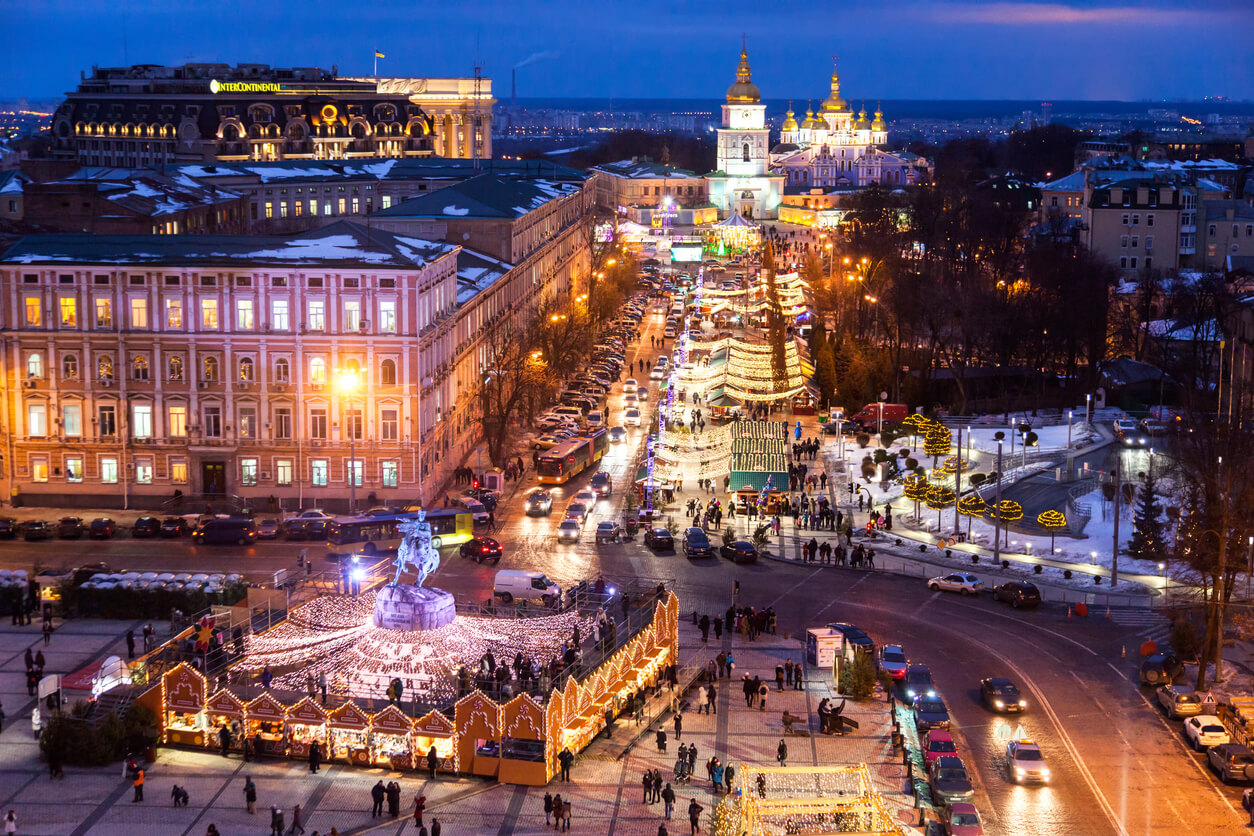 One of the oldest streets is "Andreevsky Spusk" known as the street of artisans, present numerous gifts shops, small art galleries, and outdoor souvenir bazaar. It is possible to buy paintings, sculptures, and other traditional authentic gifts from this street. If you are interested in handmade objects you can enjoy hand-woven rugs, hand carved, wood inlay and lacquered boxes, embroidery, hand-painted Easter eggs (pisanki) and semi-precious stones.
"Besarabsky" Market located at the "Bessarabska" square is a traditional market includes Ukrainian food, nuts, dry, fresh fruit, fish, meat and vegetables. In case you are looking for a modern mall, Gulliver shopping mall at "Sportyvna" square, Ocean Plaza at "Gorkogo" and Skymall at "2T Generala Vatutina" Avenue can be good alternatives for you.
Ukraine offers several famous traditional gifts: Rag Dolls (Motanky), Easter eggs (pisanki), colorful ceramics, Ukrainian Matryoshka / Babushka, Ukrainian Folk Blouse (chemise), Handmade lacquered wood boxes, Ukrainian folk music CDs, Ukrainian jewelry (wooden bracelets & beaded necklace), carved wooden items, handmade textile and Ukrainian rug (kylym) are among them.