Amasya is located in the northern part of Türkiye and neighbors to Samsun, Sinop, Çorum, Yozgat and Tokat. The city has a long history of great civilizations ranging from the antiquity to the Ottoman Empire. In modern Türkiye, Amasya had gradually become a significant tourism destination for both local and foreign tourists in recent years. Amasya is also a green city with spectacular natural and historical attractions.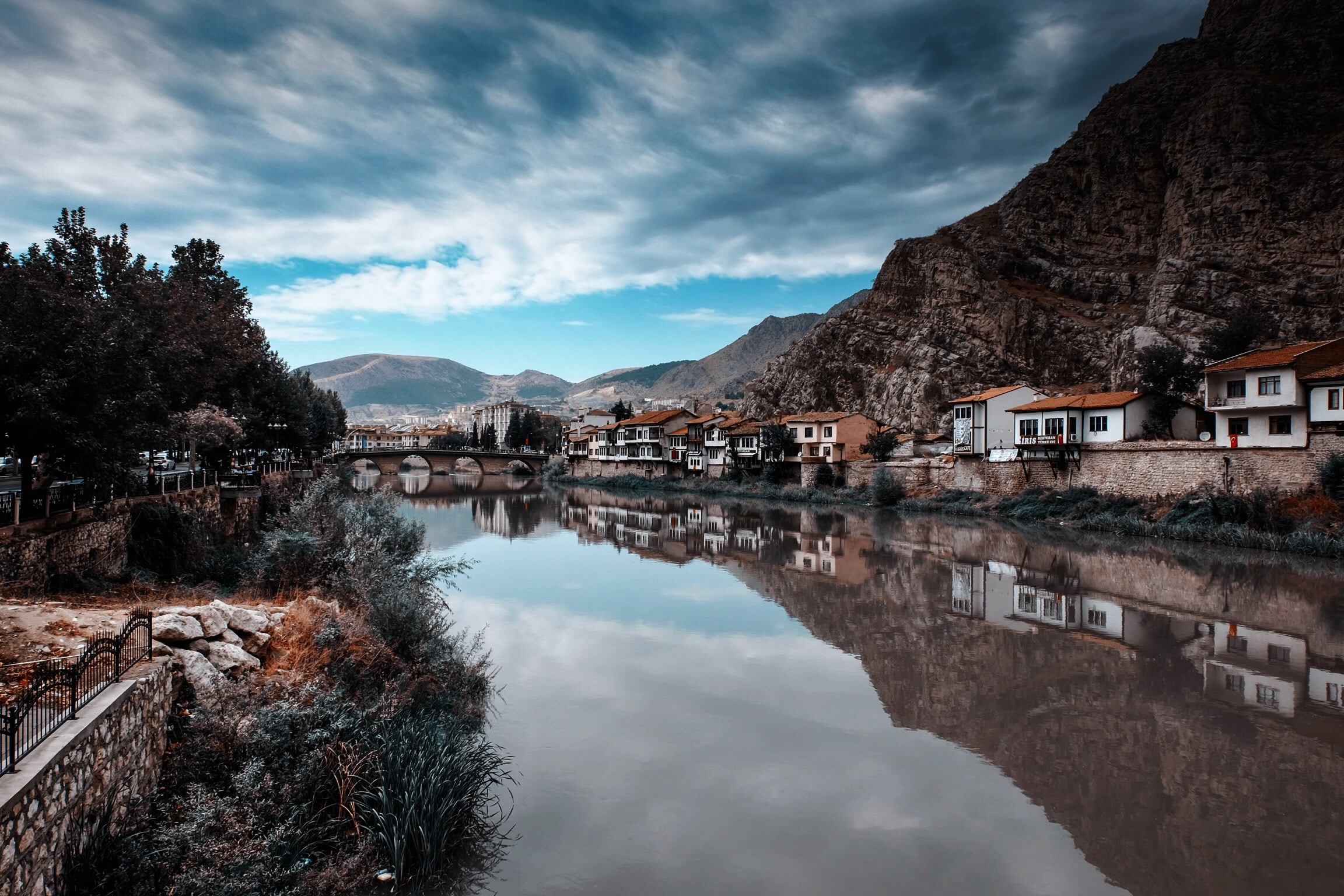 General Information
| | |
| --- | --- |
| Country: | Türkiye |
| Region: | Northern Türkiye |
| Area: | 5.701 km2 |
| Language: | Turkish |
| Average temperature: | 13.1 Celsius |
| Climate: | Humid Continental Climate |
| Vegetation: | Forest |
| The difference between GMT: | GMT+3 |
| Telephone Code: | +358 |
| Currency: | Turkish Lira |
| Socket Type: | Type C |

How to Get to Amasya?
The city with the glorious history welcomes its visitors with its helpful locals. Pegasus Airlines offers direct flights to Amasya from İstanbul Sabiha Gökçen Airport with great prices. Flight duration is 1 hour 35 minutes. You can buy your İstanbul to Amasya flight ticket.
Transportation from Amasya Merzifon Airport to City Center
Amasya Merzifon Airport is located 42 kilometers away from the city center. You can get to the city center from the airport with direct bus, taxi and car.
Direct busses are located just outside of the airport and leaves after 15 minutes for every arrival. Tickets cost 15 Turkish Liras (2019) and the trip approximately takes 60 minutes.
There are also many taxis at the airport that can take you to the city center. Taxis cost 4 liras per kilometer. (2019)
In Amasya, you can also discover different parts of the city with a rental car, as automobiles are very efficient in terms of travelling around the city. Pegasus Airlines car rental service has great offers for you.
Public Transport in Amasya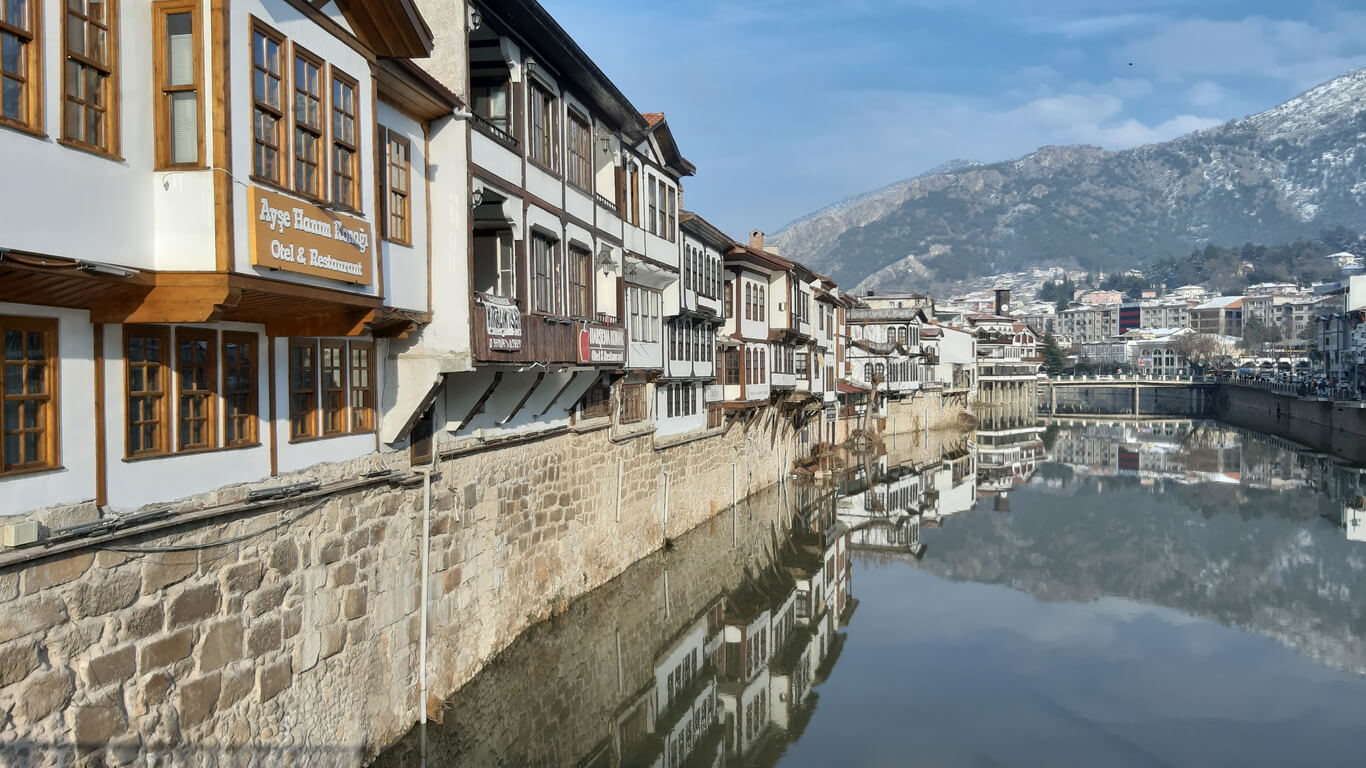 In Amasya, you can use busses  and taxis to get around the city. Most of city's attractions are walking distance away from each other. 
Amasya is a small city and it does not have an extensive bus network. Most of them are available from 6.00 to 22.00. "Dolmuş" bosses are the main means of transportation of Amasya. They have fixed routes and fares. You can find them in the city center.
Taxis are another way of transportation in Amasya. Amasya is a fairly small city and any visit in town should not usually take more than 40 liras. (2019)
Best Time to Visit Amasya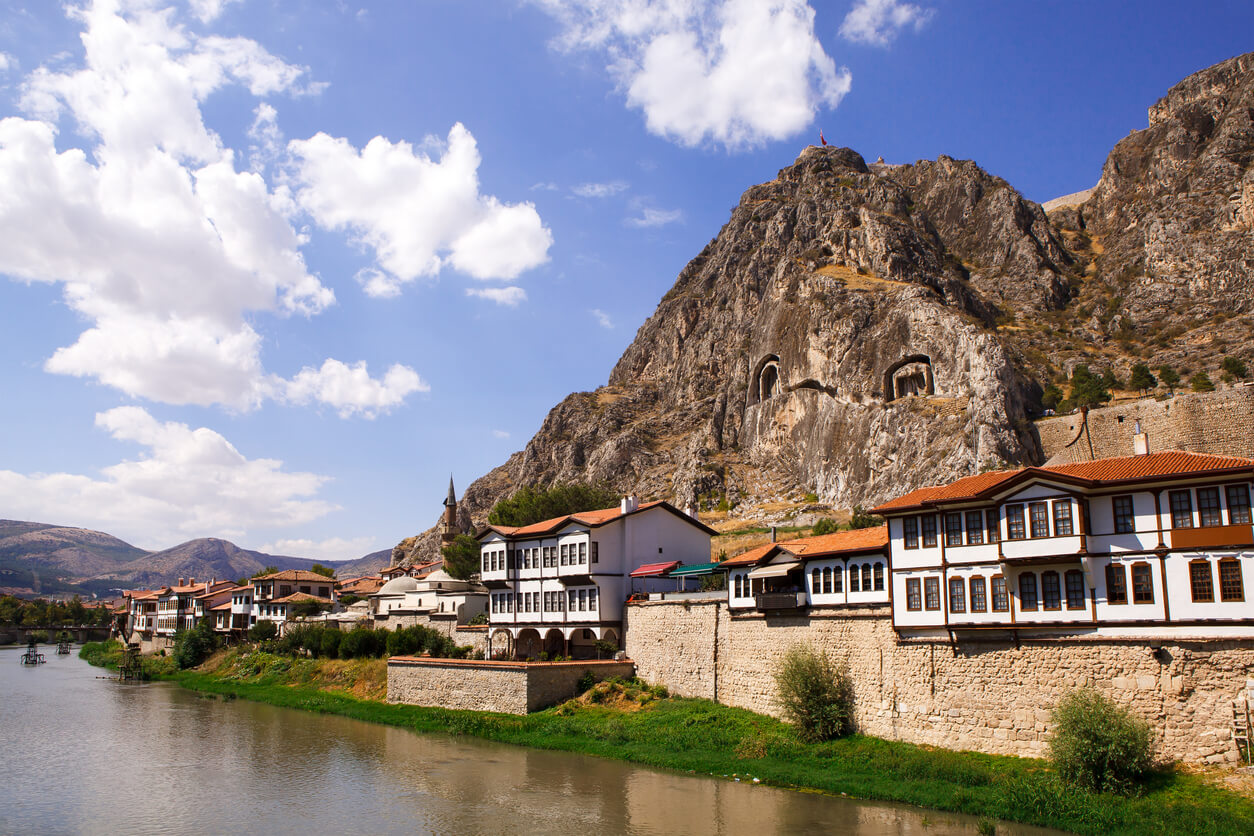 Amasya's climate is a combination of Black Sea climate and humid continental climate from north to south. Its summers are hot and dry, winters are rainy and cool. The warmest month is August and the coldest month is January. We suggest you to visit Amasya during late spring or in early autumn when the weather cooler and more welcoming. It is also recommended for you to enjoy Amasya at least one to two days.
Festivals in Amasya
Amasya International Atatürk Culture and Art Festival (June)

Taşova Oil Wrestling Festival (August)

International Gümüşyay Traditional Archery Festival (August)
Places to Visit in Amasya
Amasya is a small characteristic Turkish town with a lot to offer. The city is growing more popular every year thanks to its great historical and cultural attractions. Yeşilırmak River splits the city in half and creates spectacular sceneries.
Amasya Castle
Amasya Castle oversees the city from the top of the Harşena Mountain. The castle's history dates back to the first settlements in Amasya and is the historic center of the city. Amasya Castle is open to visitors from 8.00 to 18.00 with an entrance fee of 5 liras. 
Amasya Museum
Amasya Museum is one of the richest in terms of artifact count in Anatolia. The museum is home to more than 24,000 artifacts. These artifacts are highly diverse and ranging from mummies to coins, including clothes and seals.
Amasya Burial Ground
The history of the Burial Ground dates back to times of the Kingdom of Pontus. There are graves' of their rulers ranging from 302 BC to 26 BC. Amasya Burial Ground welcomes its visitors from 09.00 to 19.00 with an entrance fee of 10 liras.
Museum of Sultan's Sons
Museum of Sultan's Sons has wax statues of Ottoman ruler's sons. The museum is in a two-floor mansion and you can enjoy their intriguing stories with special lighting. The museum is located over the lively banks of Yeşilırmak River.
Bimarhane Madrasa
Bimarhane Madrasa is the only structure that remains from the era of Ilkhanids and was built in 1309. Its front facet is regarded as one of the best architectural works in Anatolia. The madrasa is located on the other side of the Amasya Burial Ground.  
Where to Stay in Amasya?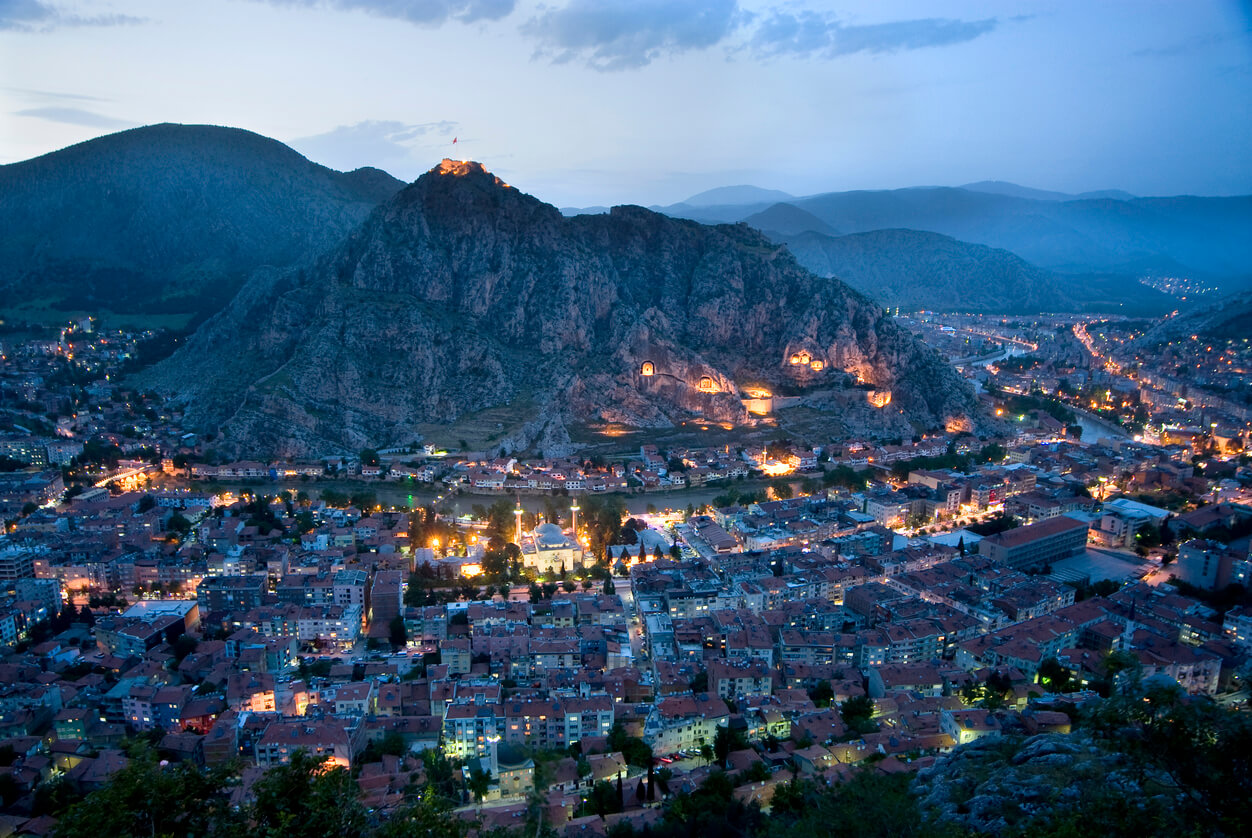 Amasya is not a big city and does not offer a variety of neighborhoods to stay in yet. Most of the hotels are located around the Amasya Burial Ground. If you choose to stay in one of these hotels, you will be in walking distance away from the most popular attractions. They are mostly mansion-themed hotels.
What to Eat in Amasya?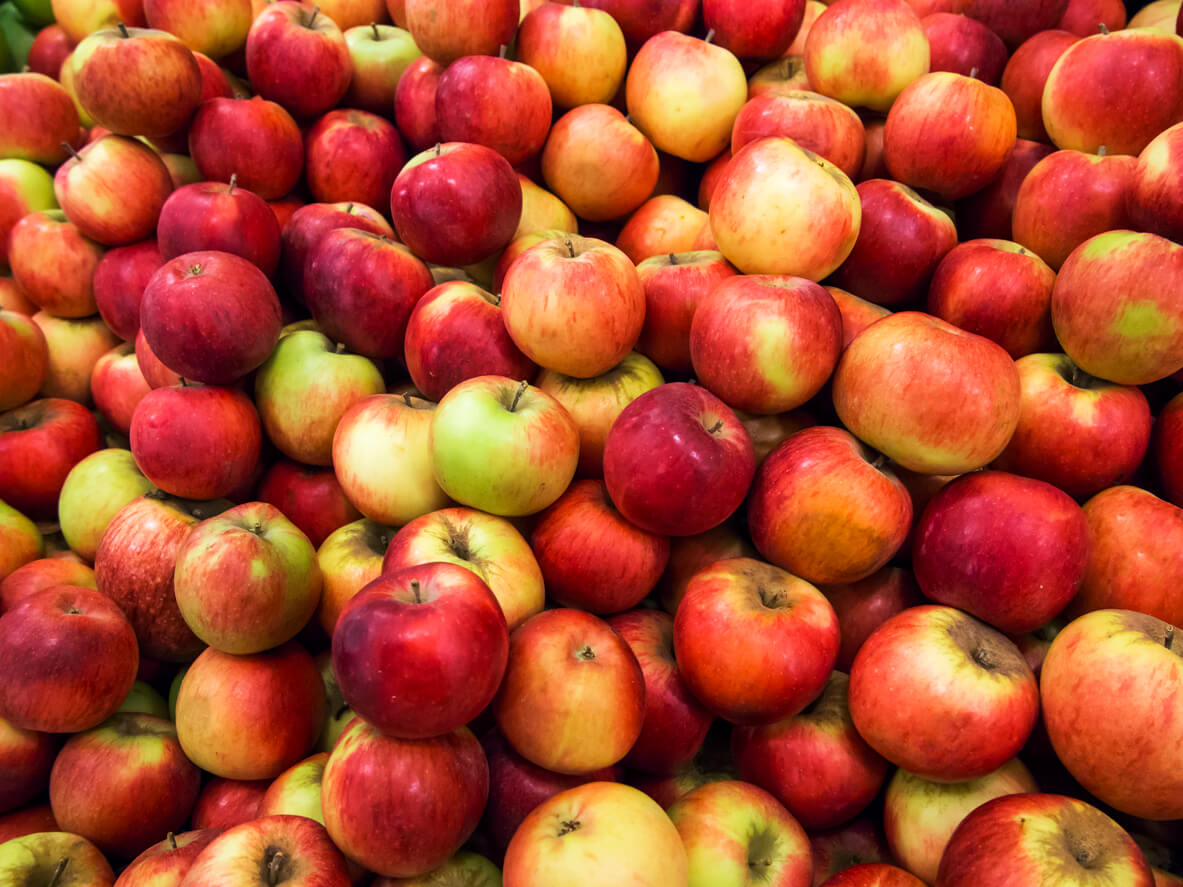 Amasya is mainly famous for its apple. The cuisine of the city frequently contain vegetables, grains and minced meat. Amasya is also famous for its soups. There are many good restaurants in the Yeşilırmak and Yalıboyu area. You should definitely try mantı, beyran soup and meatballs during your visit.
Shopping in Amasya: Best Souvenirs to Buy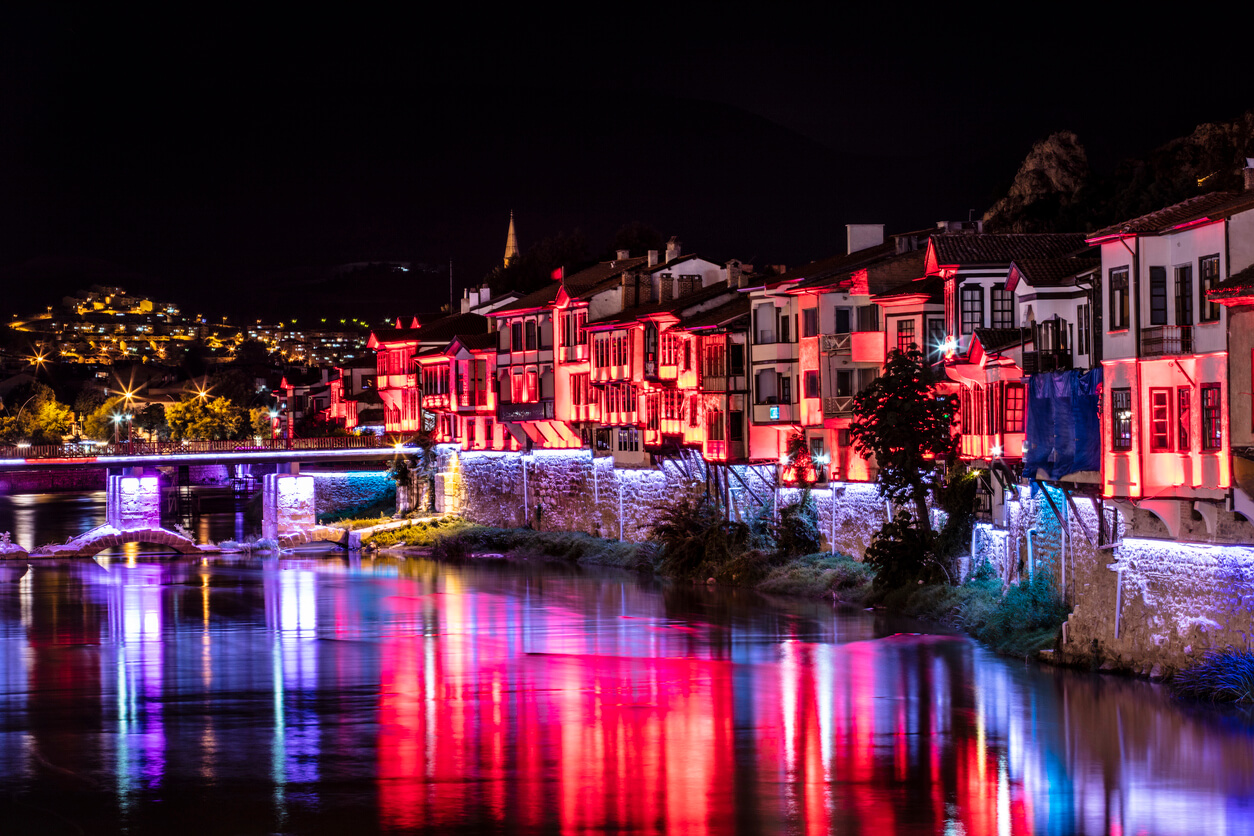 Amasya only has one shopping mall named Amasya Park Mall. Most of the city's residents shop from local vendors which are mostly scattered around in town. Mustafa Kemal Paşa Street has many local shops in Amasya near Amasya Park Mall.
The city is famous for its apples. There is a specific specimen called "misket" that grows in Amasya and has the size of a ping pong ball. It's a great gift to buy for loved ones. You can also buy souvenirs like handmade scarfs, linens and rugs from the shops around the Burial Ground.
Nightlife in Amasya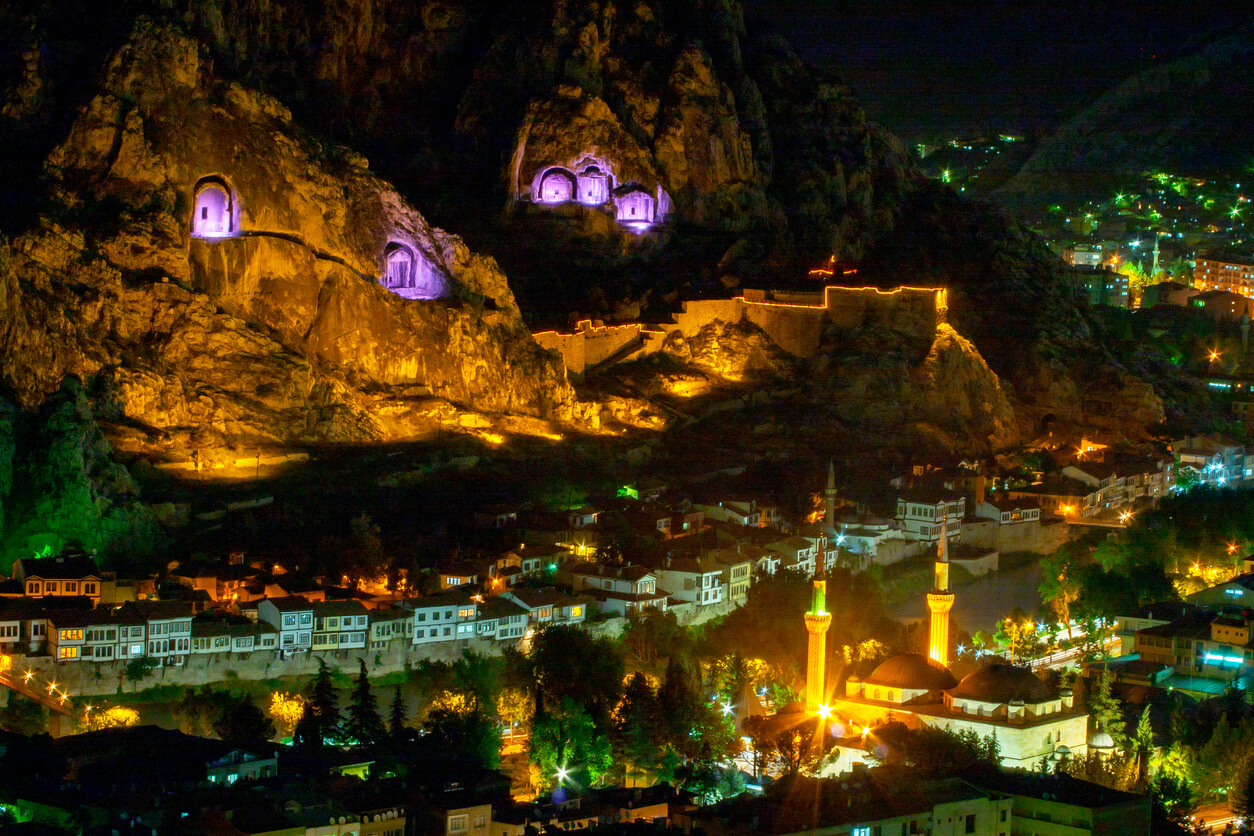 Amasya does not have a diverse nightlife and most of the cafes and pubs are located on the banks of Yeşilırmak River. They mostly offer a conventional Turkish night-out.  
Things to Know Before Visiting Amasya
Amasya is a very safe and friendly city. 

Amasya is one of the greenest towns of Türkiye.
Essential Numbers
City Code: 0 358
Amasya Merzifon Airport: (0358) 535 10 16
Airport to City Center Transfer Bus: 0358 218 06 66