Brussels is a region and it also includes the city of Brussels. Brussels is also the capital city of Belgium and it has 19 municipalities. Brussels as a city is a part of both the French Community and the Flemish Community of Belgium.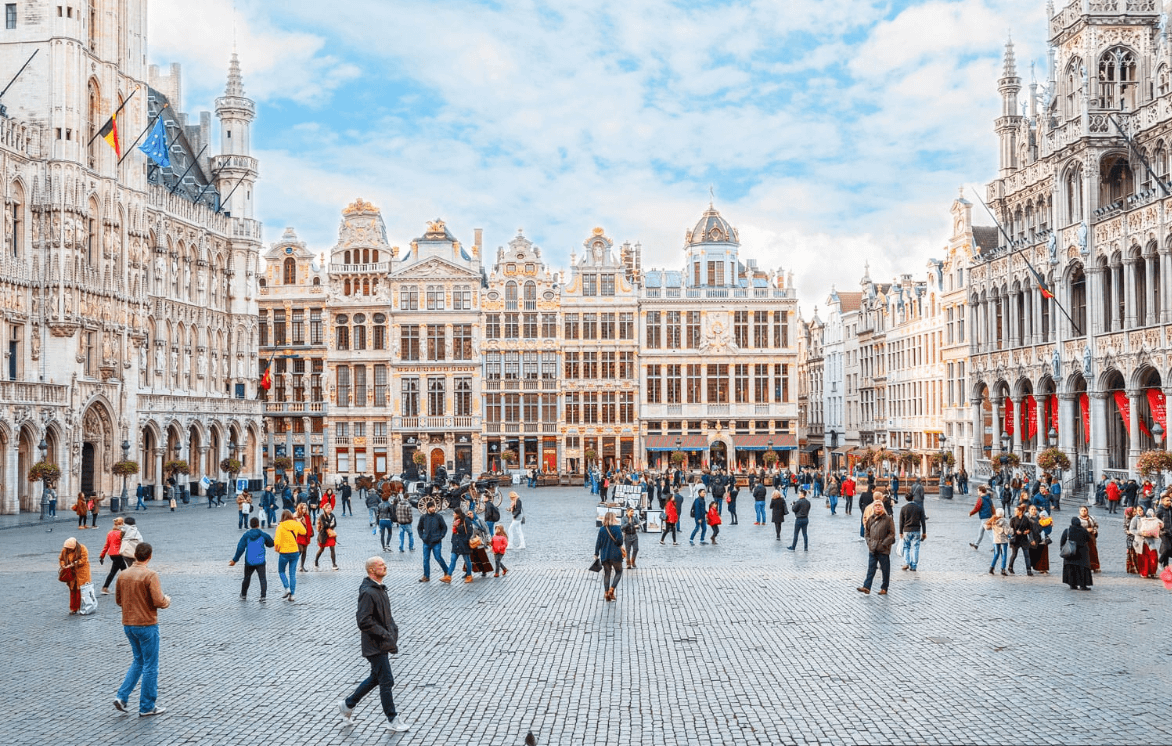 The city is a popular tourist attraction with its historical background, great architecture, and delicious cuisine. Brussels has a population of 1.2 million inhabitants.
General Information About Brussels
| | |
| --- | --- |
| Country: | Belgium |
| Region: | Brussels-Capital Region |
| Area: | 32.61 km2 |
| Language: | French-Dutch |
| Average temperature: | 10.3 °C |
| Climate: | Oceanic Climate |
| Vegetation: | Forest |
| The difference between GMT: | UTC+1 |
| Telephone Code: | +32 |
| Currency: | Euro |
| Socket Type: | Type F |

How to Get to Brussels?
You can get to the city by air as a cheaper and faster alternative. Also, there are international train lines for European cities like Amsterdam, Paris, and Cologne as well as bus routes. 
You can buy your İstanbul to Brussels flight tickets by clicking here.
Transportation from Brussels Airport to City Center
Many important shuttle companies operate at the airport, including Lufthansa's local Brussels Airlines. Belgian Rail has trains departing from the airport every 15 minutes. The commute to Central Station takes about 20 minutes.
There is also a shuttle service called STIB Buses, lines #12 and #21 but this service only stops at major bus stations. De lijn Buses #272 and #471 run every 30 minutes to Brussels' North Station.  Brussels City Shuttle has busses departing from the station every 30 minutes. The ride takes 30 minutes at most. 
Public Transport in Brussels 
There are three main railway stations in Brussels: the Midi-Zuid, just south of the city center, the Central-Centraal, right next to the city center, and the Nord-Noord north of the city center. High-speed trains stop only at Midi / Zuid, and ICE also stops at Nord / Noord.
Best Time to Visit Brussels
Winters in Brussels are cold and wet most of the time. Summers in Brussels tends to be cooler. Temperatures rarely get to 30ºC and above but the humidity makes it feel hotter. After the summer, the temperatures start to drop. Snowfall is rare but be prepared for rainy weather when you travel to Brussels. Apart from the weather, the city is home to a variety of festivals and other cultural events all throughout the year.
Festivals in Brussels
Places to Visit in Brussels
With its historical background and beautiful architecture, there are many things to see in Brussels. Here are the places you must see while you're there.
Grand Palace
Grand Palace is one of the most popular tourist attractions in Europe. Baroque and Gothic architectural buildings are gathered together on this UNESCO World Heritage Site. It is also a nice place to shop, eat, drink and enjoy the city.
Little Pisser - Manneken Pis
Manneken Pis, one of the symbols of Brussels, is a 61 centimeters tall bronze statue. The statue has been stolen many times before. The statue currently residing in the Grand Palace is a copy of the original. The original sculpture is kept in the Museum of the City of Brussels. 
Cinquantenaire Park
The park, with its gardens, ponds, waterfalls, and precious monuments, was built in 1880 to honor the 50th anniversary of Belgium. Here you can have a picnic, go for jogging and hiking, and you can visit the museums within the park, which are the Jubelparkmuseum and Royal Museum of the Armed Forces and Military History. 
Atomium
The building, which was built in 1953 for the Expo World Fair in Brussels, has now become an iconic structure. It is constructed as a one-to-one copy of the iron crystal and the 5 sections of the building are open to visitors. You can enjoy a wonderful panorama of the city, as well as visiting the sections where various exhibitions are held.
Cathedral of St. Michael and St. Gudula
The cathedral is thought to be a chapel dedicated to Saint Michael in the 8th century. It was built as a church in the 11th century by the Duke of Brabant Lambert II and has been restored through time and gained its present appearance. It is a good example of Gothic architecture.
Where to Stay in Brussels?
Brussels has every option for accommodation. If you like luxury Sofitel Brussels Le Louise and Warwick Brussels – Grand Place is the best option for you. If you're on a budget you might want to check hostels and rental apartments or rooms. The city center provides better options for accommodation to stay on a budget.
What to Eat in Brussels? 
Brussels is famous for its delicious waffle. There are more than 1000 restaurants in the city serving the best local dishes from the rich Belgian cuisine which is the best among Europe.
You can find almost any street a nice cafe or a bistro to enjoy some food and beverages. Brussels is also known for its famous chocolate and numerous types of local beers. Cafes are similar to bars and offer beer and light meals. Brasseries often offer lots of beer and typical national dishes.
Shopping in Brussels: The Best Souvenirs to Buy 
The famous shopping areas in Brussels include Rue Neuve/Nieuwstraat, the busiest shopping street in Belgium, home to international chains, the City 2 and Anspach galleries. The Royal Galleries of Saint-Hubert has a variety of luxury shops. The neighborhood around Antoine Dansaert Street and its side streets are the focal point for fashion and design.
As a souvenir or a gift, you should definitely buy chocolate in Brussels. Local beer and candy are also very popular souvenirs from the city. Comic books and laces are other interesting souvenirs you can find in Brussels.
Nightlife in Brussels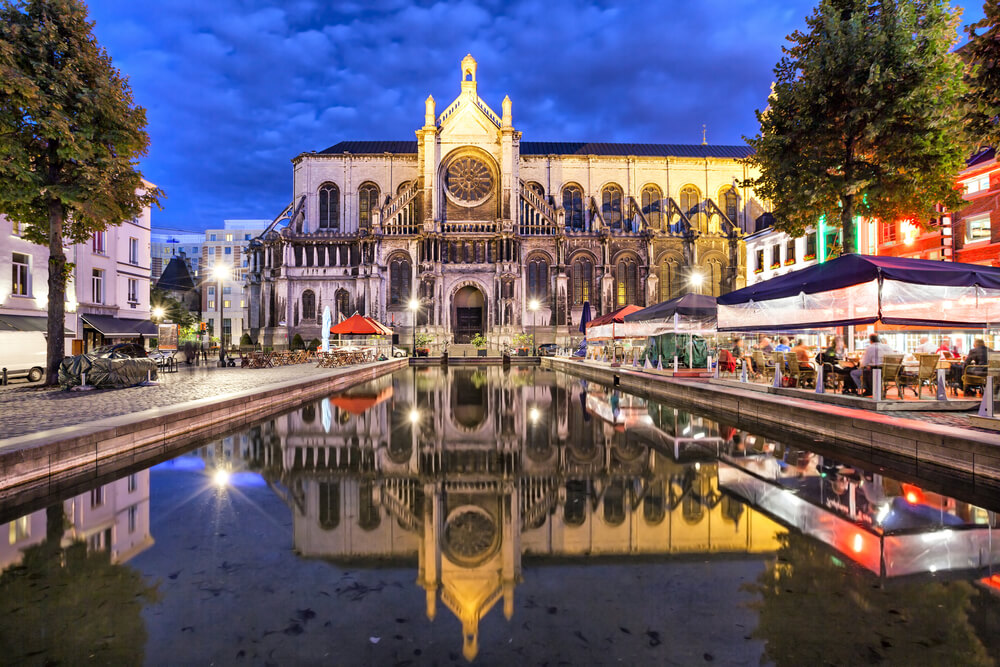 Brussels is a cosmopolitan city and offers an array of choices in terms of nightlife. With more than 50 nightclubs, it is possible to find options such as discos, jazz clubs, pubs, and bars. 
Essential Phone Numbers to Know
Area Code: 02 
City Code: +32
Brussels Airport: +32 2 753 77 53
Airport Shuttle Service: 070 23 2000
Emergency number: 112
Federal police: 101