Munich, whose name derives from the word monks in the old language, is an important European city with high living standards. There are many beautiful historical sights and activities available in Munich, so your trip to Munich should not be limited to just a few days. History, culture, art and natural beauty come together in this city. You are sure to have a wonderful trip in Munich.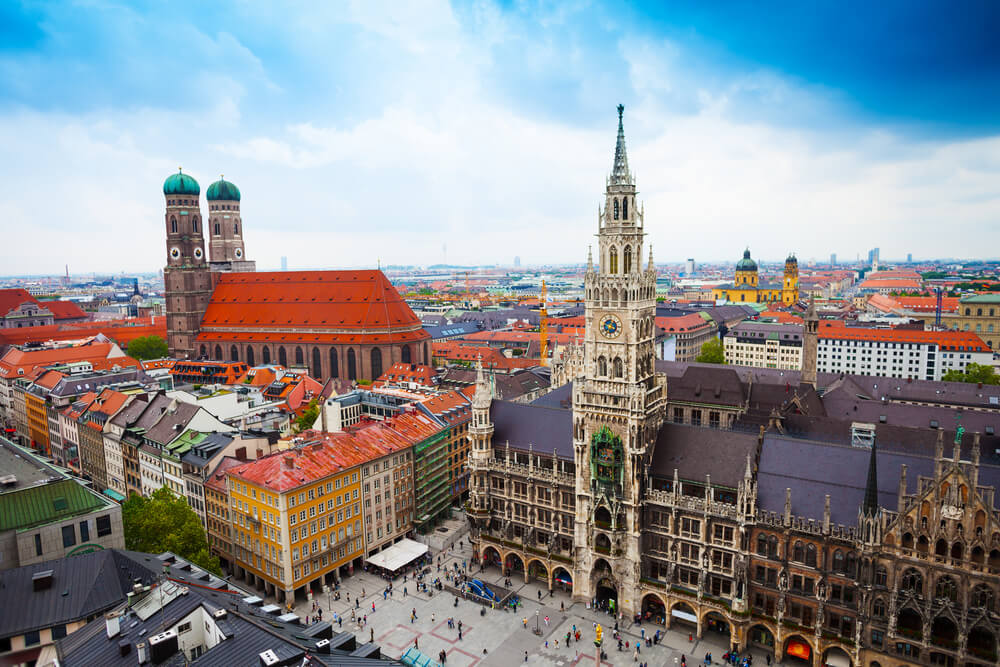 General Information About Munich

| | |
| --- | --- |
| Country: | Germany |
| Region: | Bavaria |
| Area: | 310.4 km2 |
| Language: | German  |
| Average temperature: | 8 °C |
| Climate: | Mild |
| Vegetation: | Splayed forests |
| The difference between GMT: | GMT: +1 |
| Telephone Code: | +089 |
| Currency: | Euro |
| Socket Type: | Type C |


How to Get to Munich?

Munich is an international city, with millions visiting each year. Therefore you can find flights to Munich at all times. Pegasus offers the best deals and services, so make sure check out Pegasus, to book your flight to Munich. 
Transportation from Munich Airport to the City Center

As in many other cities in Germany, Munich has a wide range of local transport options. Munich Airport is about half an hour away from the city center. You can reach the center by metro, tram, shuttle or taxi. You can also get around the city via car, which you can rent through car rental companies at the airport. To rent a car, you can check Pegasus car rental service.
Public Transport in Munich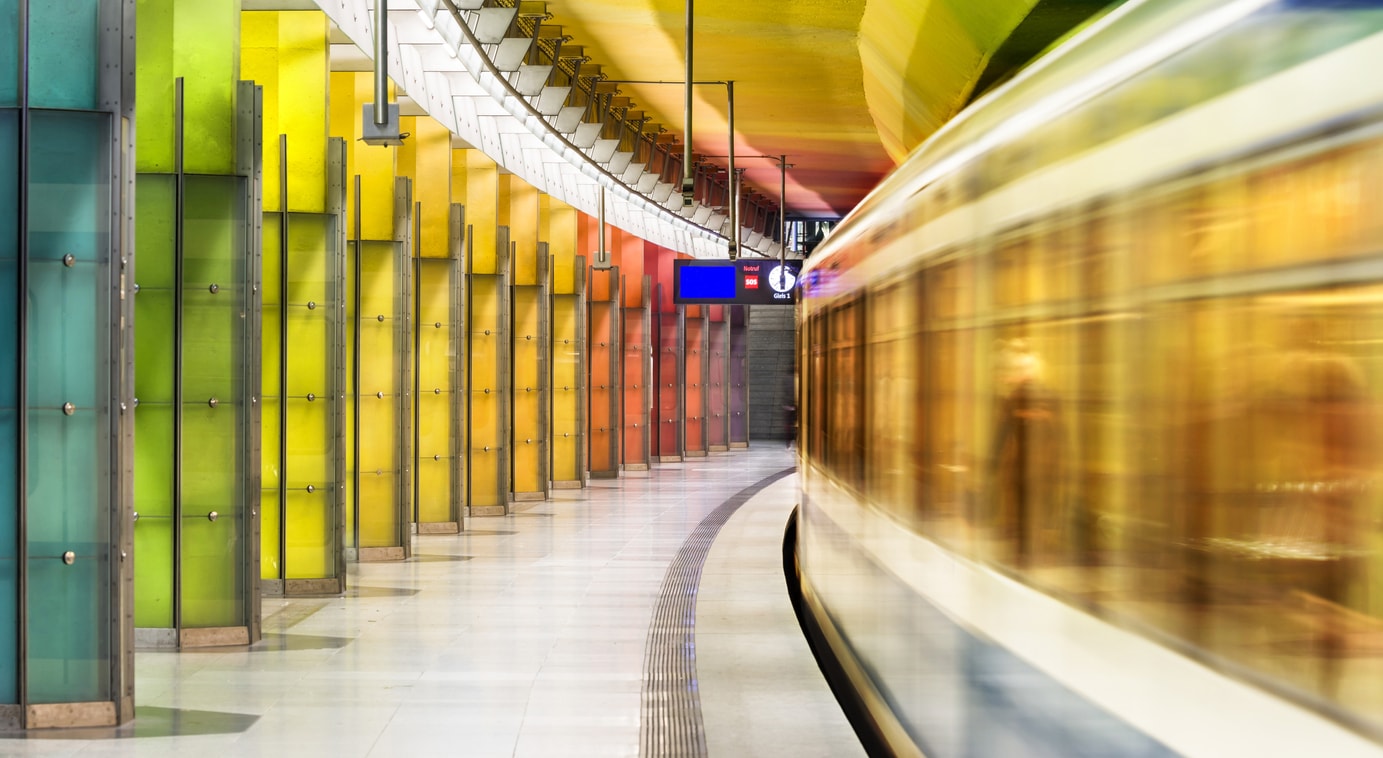 Local transport in Munich is provided by train, tram and bus services. Metro is the most preferred type of public transport in the city. You can reach almost every part of the city quickly and safely with the public transportation. One of the special features of Munich is the city transportation is accessible throughout the day. You can easily get around the city; day or night.
Best Time to Visit Munich

Munich is a city that rains every season of the year. The summer months are warm, but still there may be rainfall. Be prepared for rain when coming to Munich. Other than that, you can plan your trip around the festivals and activities since Munich gets visitors year round.
Festivals in Munich

Munich is known as the congress center of Germany and Europe. Hundreds of congresses are held in this city every year. It also hosts many festivals like TollWood Winter Festival, Opernfestspiele and the Oktoberfest. 
Oktoberfest (September – October)

Filmfest München (June – July)

TollWood Winter Festival (November – December)

Opernfestspiele Festival (June - July)
Places to Visit in Munich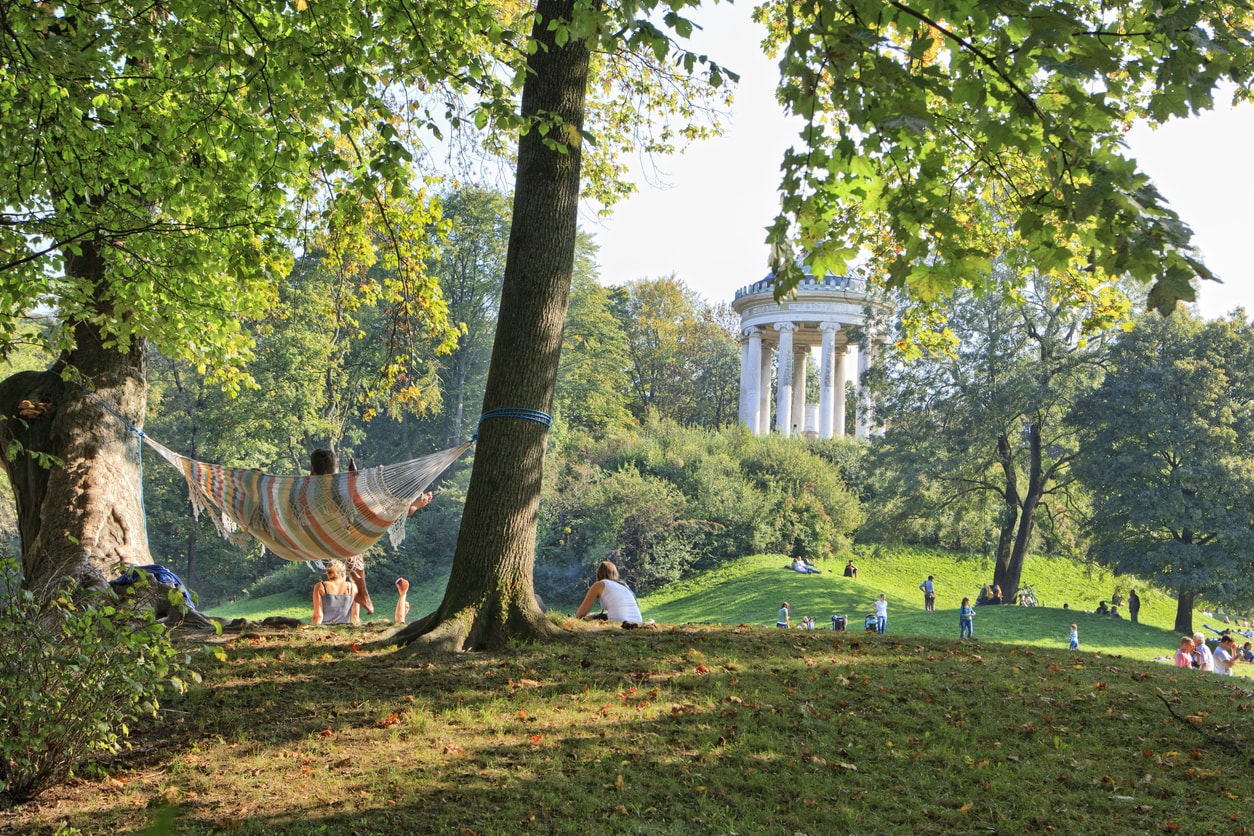 Munich has been a very important center since the Roman Empire. There are many historical monuments in the city. The historic quarter of the city is around Marienplatz. There are many historic cathedrals and churches here. Make sure to visit the Virgin Mary Statue, Altes Rathaus and Neues Rathaus. In addition, you can see historic buildings such as the Neues Rathaus in the city center.
Marienplatz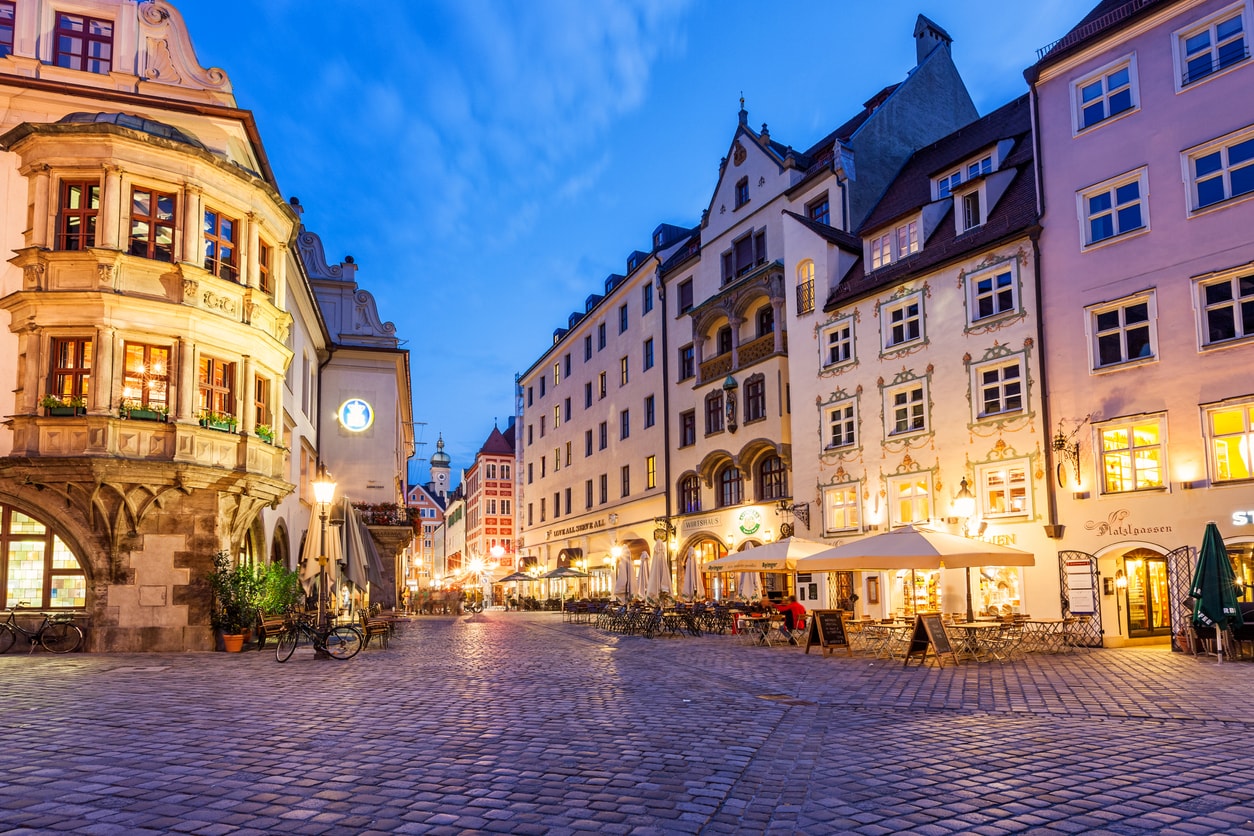 Marienplatz is very accessible as it is in the old town center. The square is home to the Rathaus, the Town Hall, as well as being close to shopping avenues and Frauenkirche as well as the English Garden. There are also a great number of pleasant cafes and restaurants in Marienplatz. With its central location which is close to other touristic attractions, this historical town square should be one of first places to visit in Munich. 
Frauenkirche (Church of Our Lady)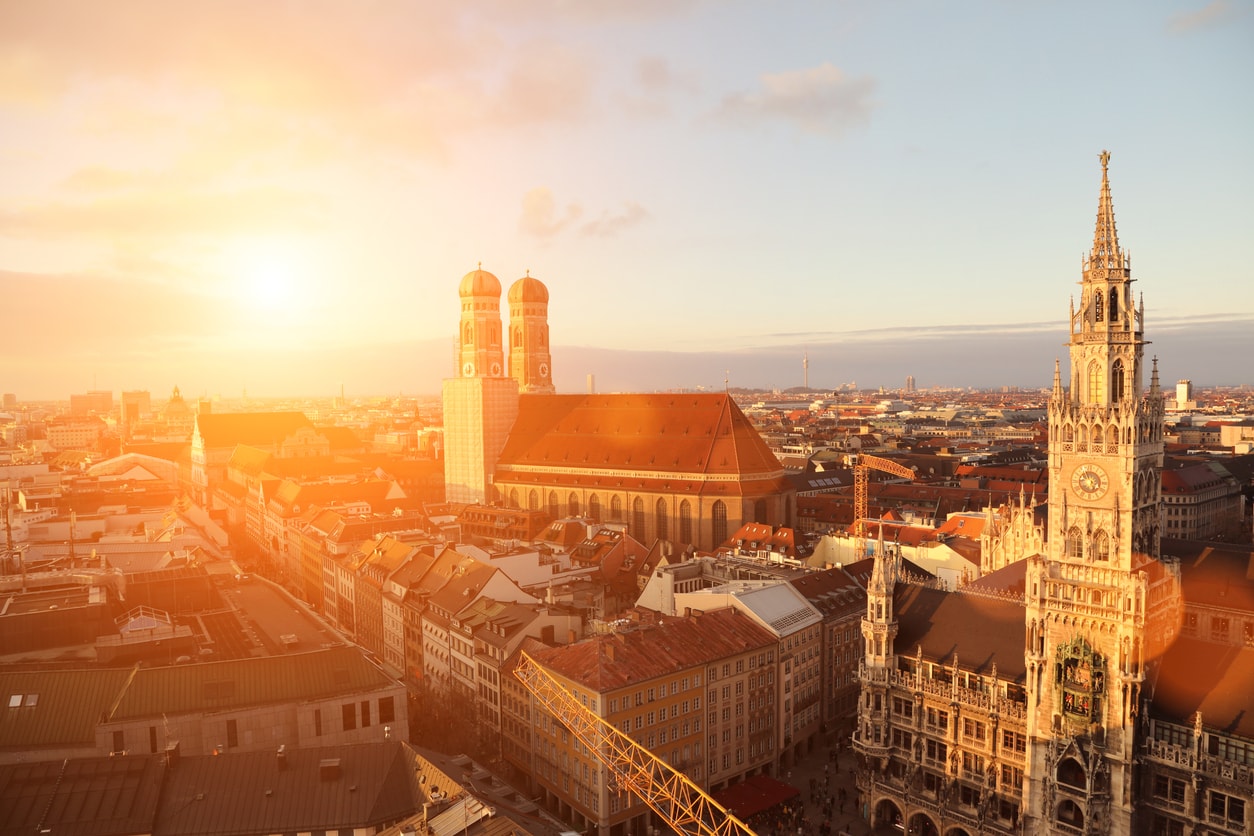 This cathedral, built in 1468, is home to historical graves as well as its own rich past. It is possible to climb one of its towers and enjoy Munich from above with its beautiful scenery.
Peterskirche (St. Peter's Church)

Peterskirche, with its popular tower, gives its visitors the opportunity to experience the beauty of this historical building with authenticity, as well as providing them with the Munich skyline. However, as the climb is rather hard with steep old steps, visiting St. Peter's Tower is not for everyone. The church is also the oldest Roman Catholic church in Munich. 
Neues Rathaus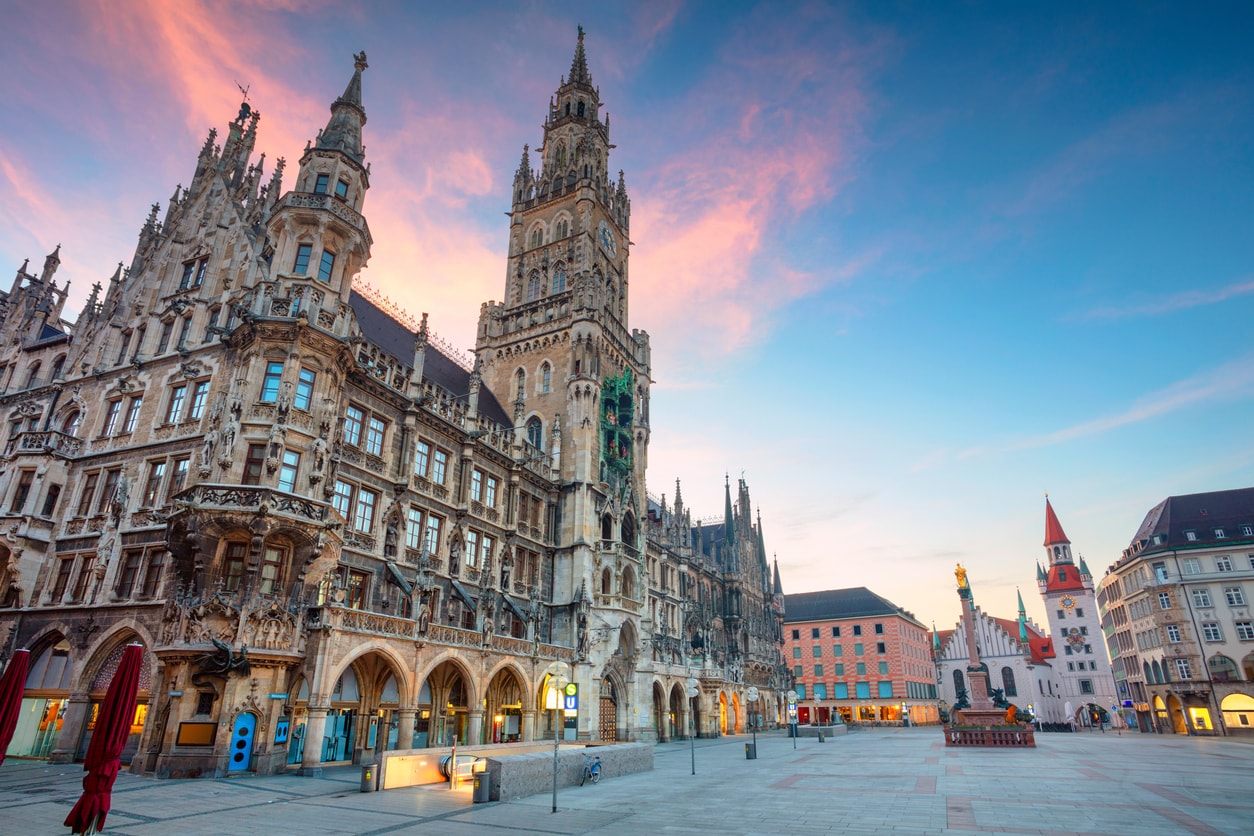 Neues Rathaus, the New Town Hall, is in the Marienplatz. Built in 1867, the Rathaus is also the home to Glockenspiel in its famous tower. Depending on the season, you can see the Glockenspiel perform, with different music, changing every few months. 
Where to Stay in Munich?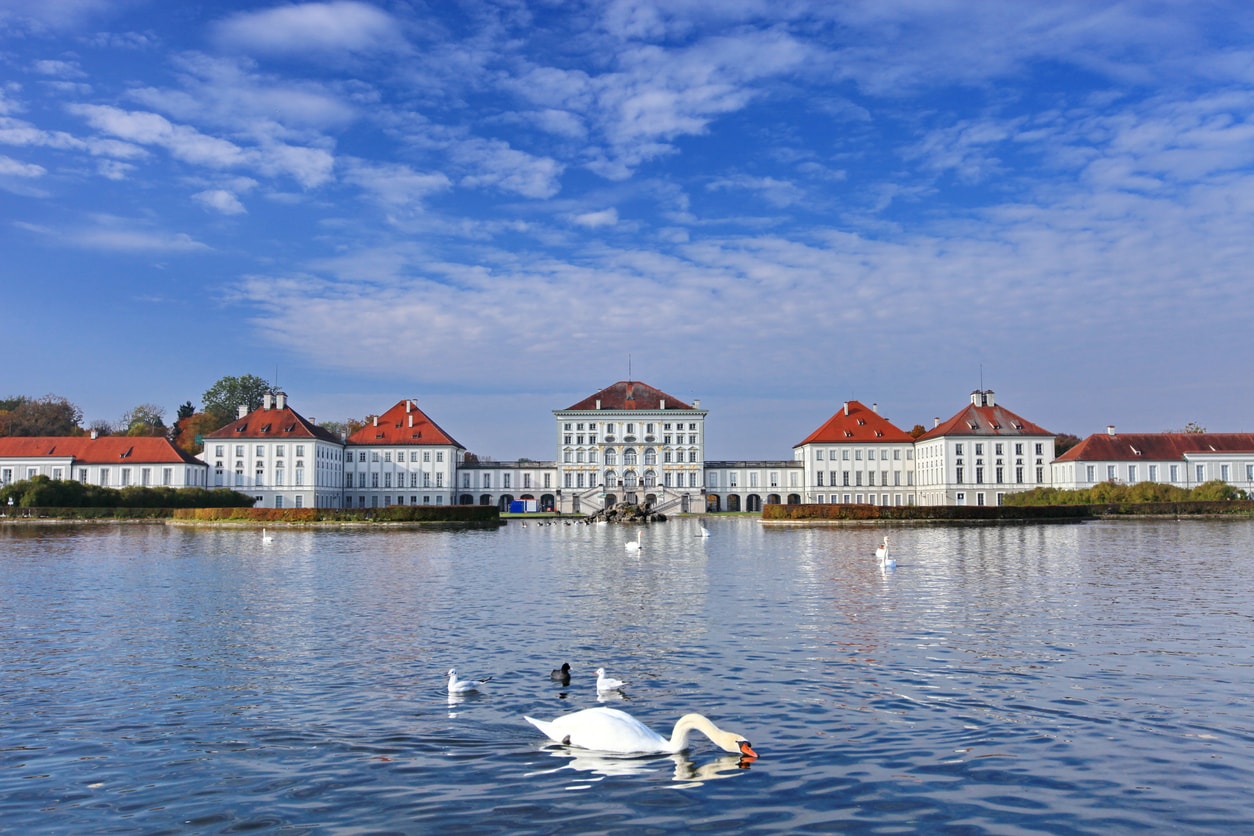 Since it is an important congress center, the city of Munich offers a wide range of accommodation. However, you may find it difficult to find hotels during large-scale events. Therefore before arriving, be sure to check if there is any significant event at that time. Also, make sure to book your hotel early. 
Ludwigsvorstadt, Maxvorstadt and Altstadt-Lehel are among the most popular hotels in the city center. You can also find affordable hotels like the Hotel Concorde, Arthotel ANA Diva, Hotel an der Oper, and Hotel Amb.
What to Eat in Munich?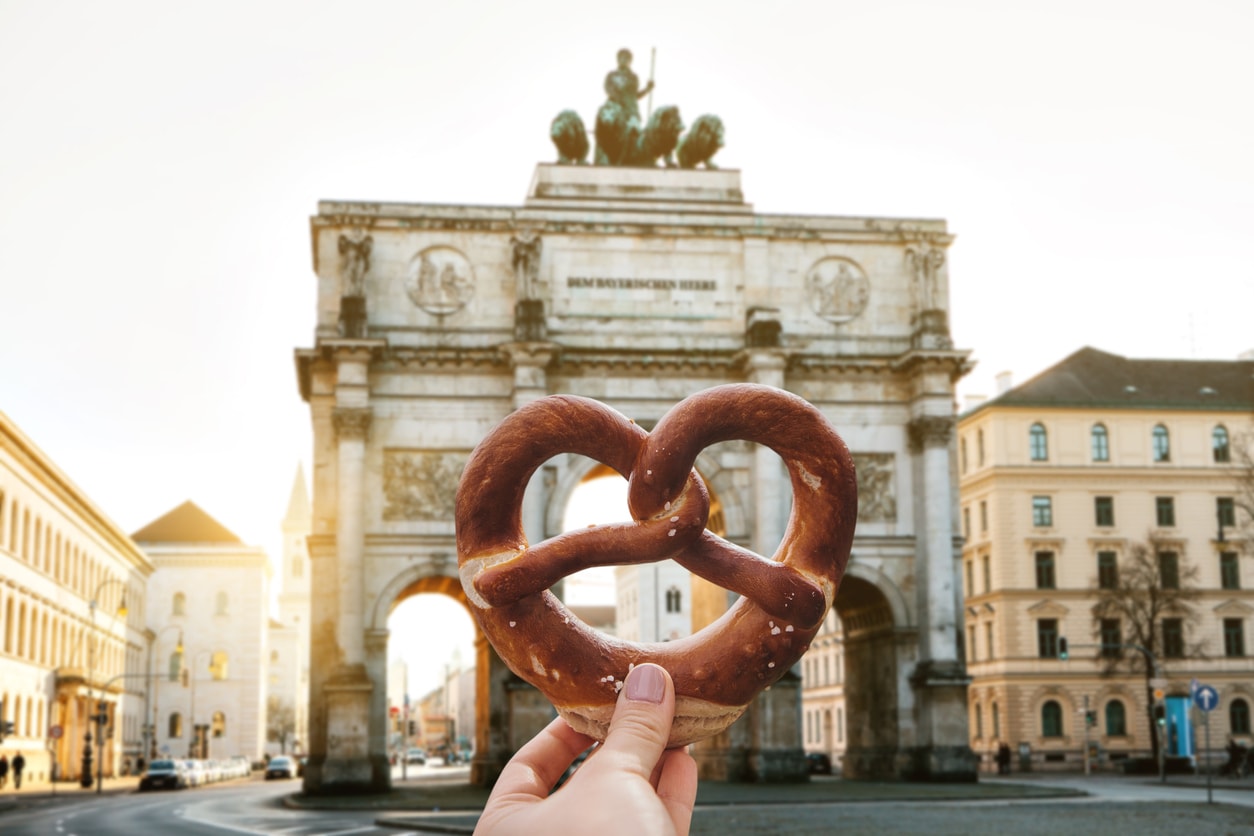 Many of the German cuisine can be explored in Munich. In the city center you will find many restaurants, both traditional and modern. Most dishes here are made with pork and beef. The Schwarzreiter is a meat dish for Munich. You should also taste the famous Bavarian breakfast and traditional German cakes. 
The Schwarzreiter: Brenner Operngrill

Bavarian breakfast: Bratwurstherzl 

German cakes: Cafe Frischhut
Shopping in Munich: Best Souvenirs to Buy 

Munich is one of the leading cities in Europe, not only with congresses and festivals, but also with its fashion. The Neue Strasse street is one of Munich's fashion centers. Theatinerstrasse, Kaufingerstrasse and Residenzstraße also offer many famous fashion shops. There are also many shops selling traditional souvenirs in the city center, where you can find gifts for your loved ones and memorabilia to remember your holiday.
Nightlife in Munich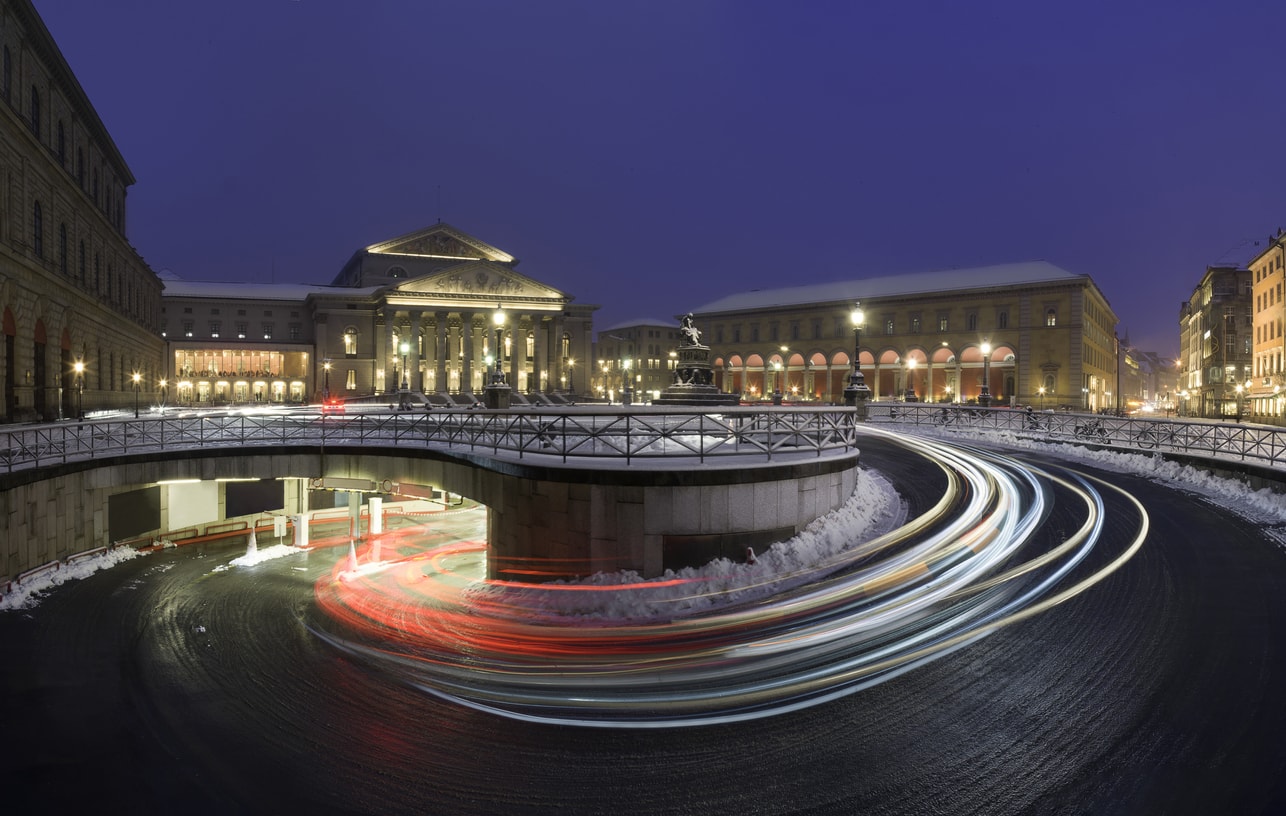 Munich offers unique facilities for nightlife enthusiasts. Entertainment centers, usually located in the southern part of the city, are open all night. Here you can find the desired style of entertainment in the Glockenbachviertel and Schwabing districts. There are many nightclubs, especially in the Glockenbachviertel area that is famous with its entertainment.
Things to Know Before Visiting Munich 

As in other German cities, there is heavy rainfall in Munich, regardless of the season. Make sure to take precautions and don't forget to take a raincoat or umbrella with you.
Essential Numbers

Country Code: +49
City Code: 89
Munich Airport Franz Josef Strauss: 49 89 97500