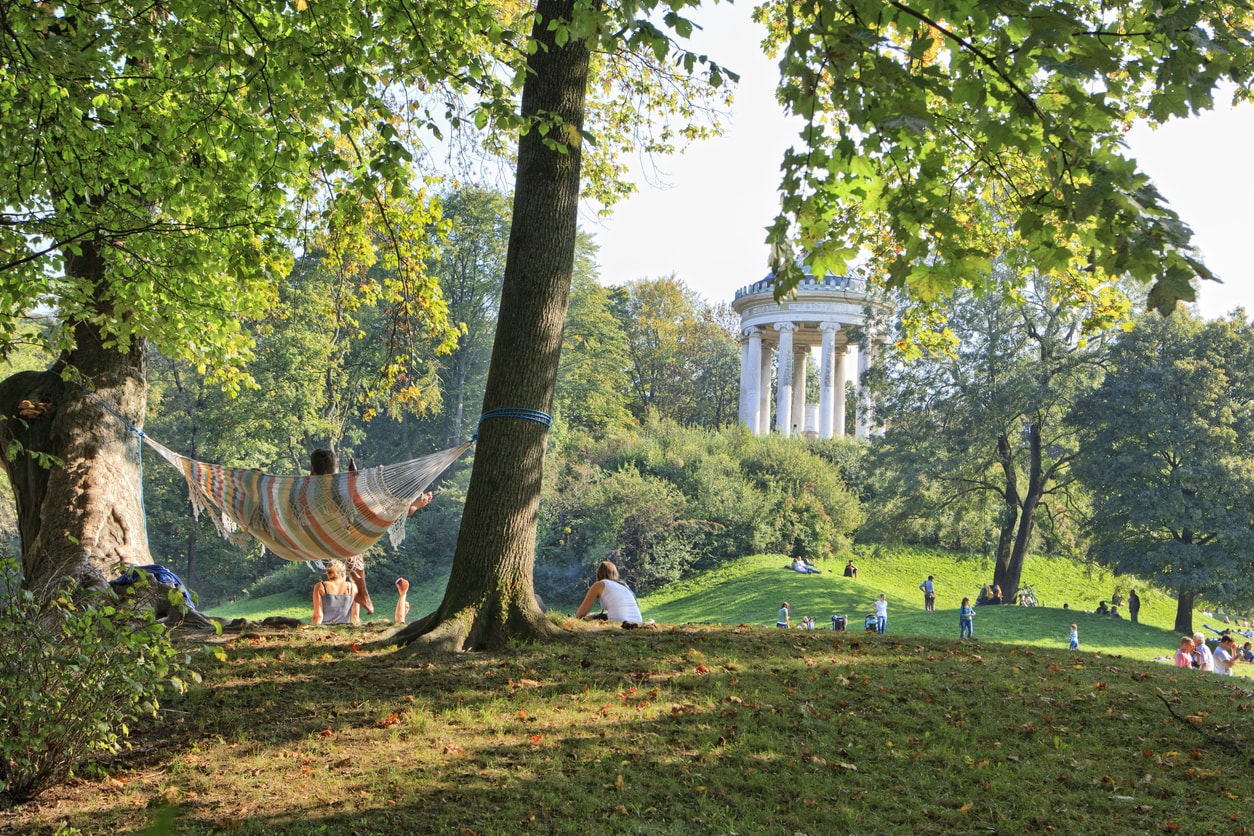 Munich has been a very important center since the Roman Empire. There are many historical monuments in the city. The historic quarter of the city is around Marienplatz. There are many historic cathedrals and churches here. Make sure to visit the Virgin Mary Statue, Altes Rathaus and Neues Rathaus. In addition, you can see historic buildings such as the Neues Rathaus in the city center.
Marienplatz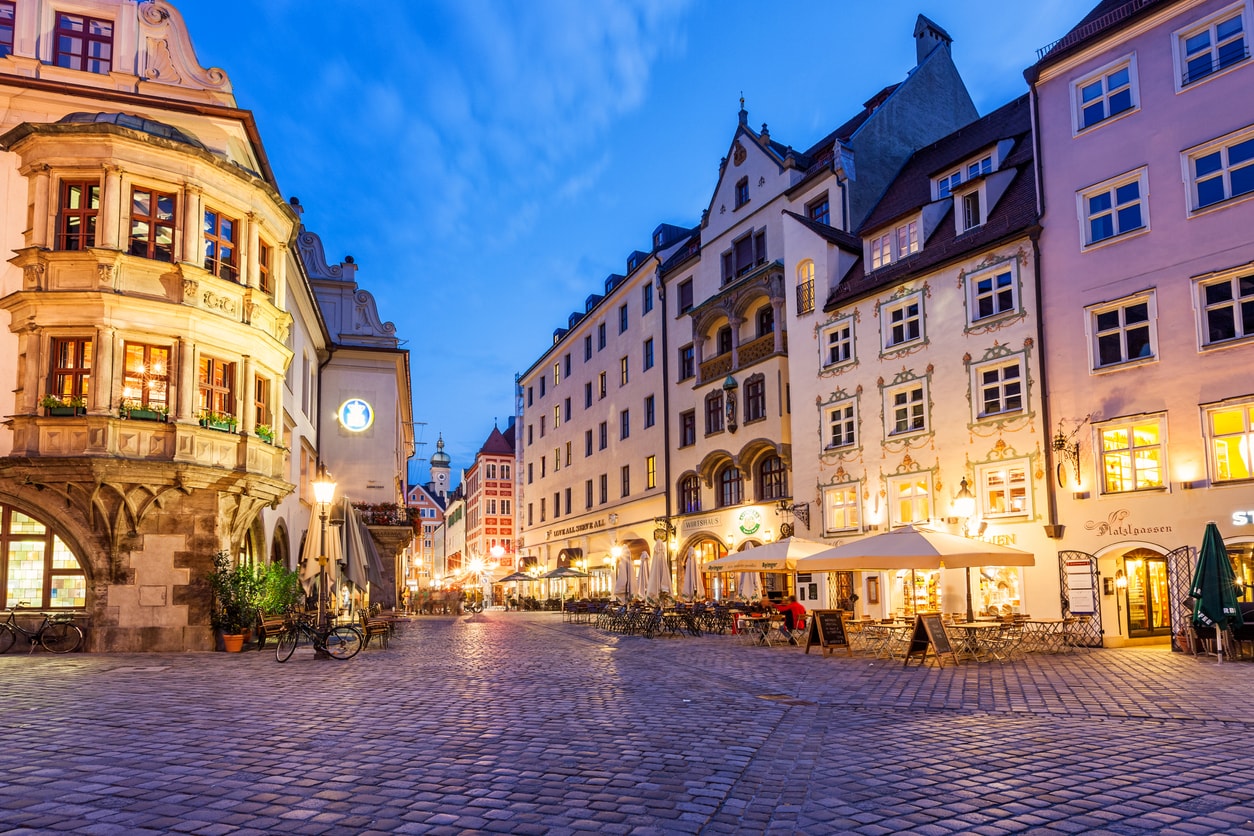 Marienplatz is very accessible as it is in the old town center. The square is home to the Rathaus, the Town Hall, as well as being close to shopping avenues and Frauenkirche as well as the English Garden. There are also a great number of pleasant cafes and restaurants in Marienplatz. With its central location which is close to other touristic attractions, this historical town square should be one of first places to visit in Munich. 
Frauenkirche (Church of Our Lady)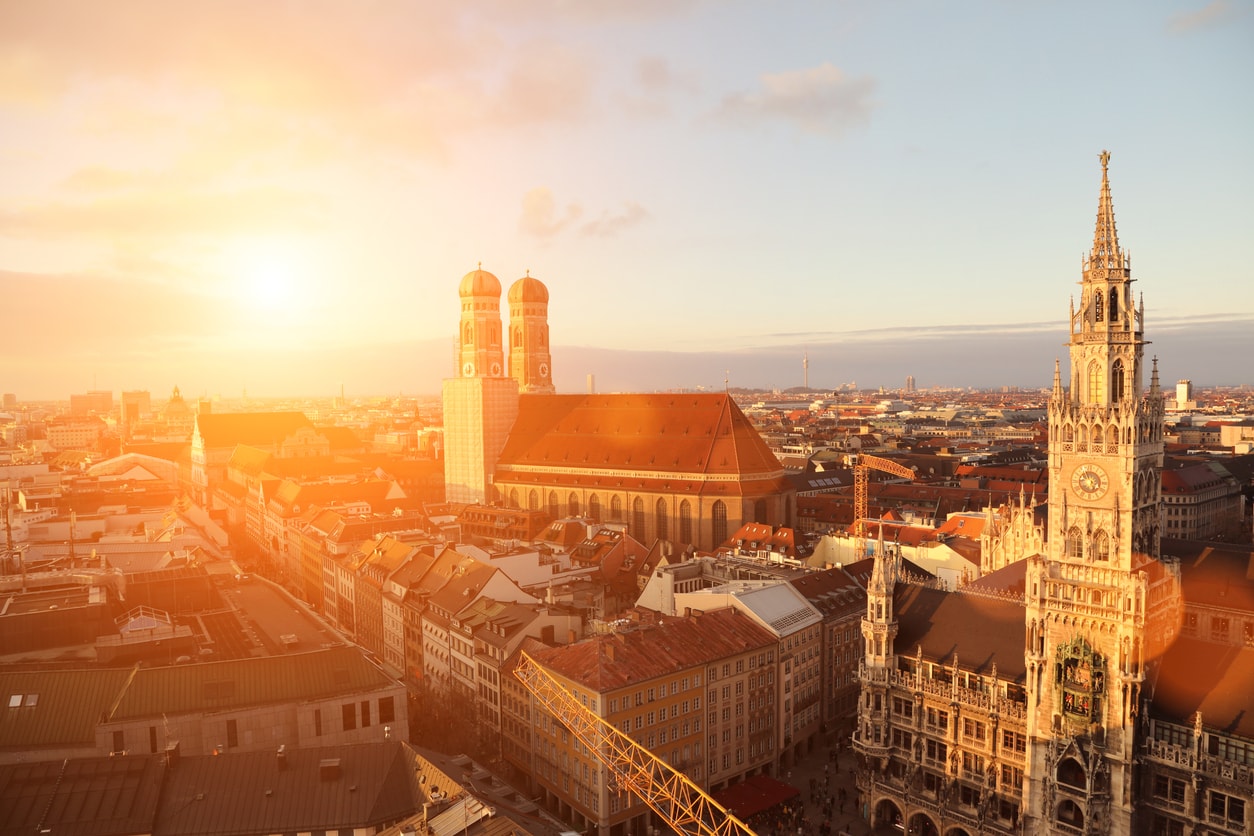 This cathedral, built in 1468, is home to historical graves as well as its own rich past. It is possible to climb one of its towers and enjoy Munich from above with its beautiful scenery.
Peterskirche (St. Peter's Church)

Peterskirche, with its popular tower, gives its visitors the opportunity to experience the beauty of this historical building with authenticity, as well as providing them with the Munich skyline. However, as the climb is rather hard with steep old steps, visiting St. Peter's Tower is not for everyone. The church is also the oldest Roman Catholic church in Munich. 
Neues Rathaus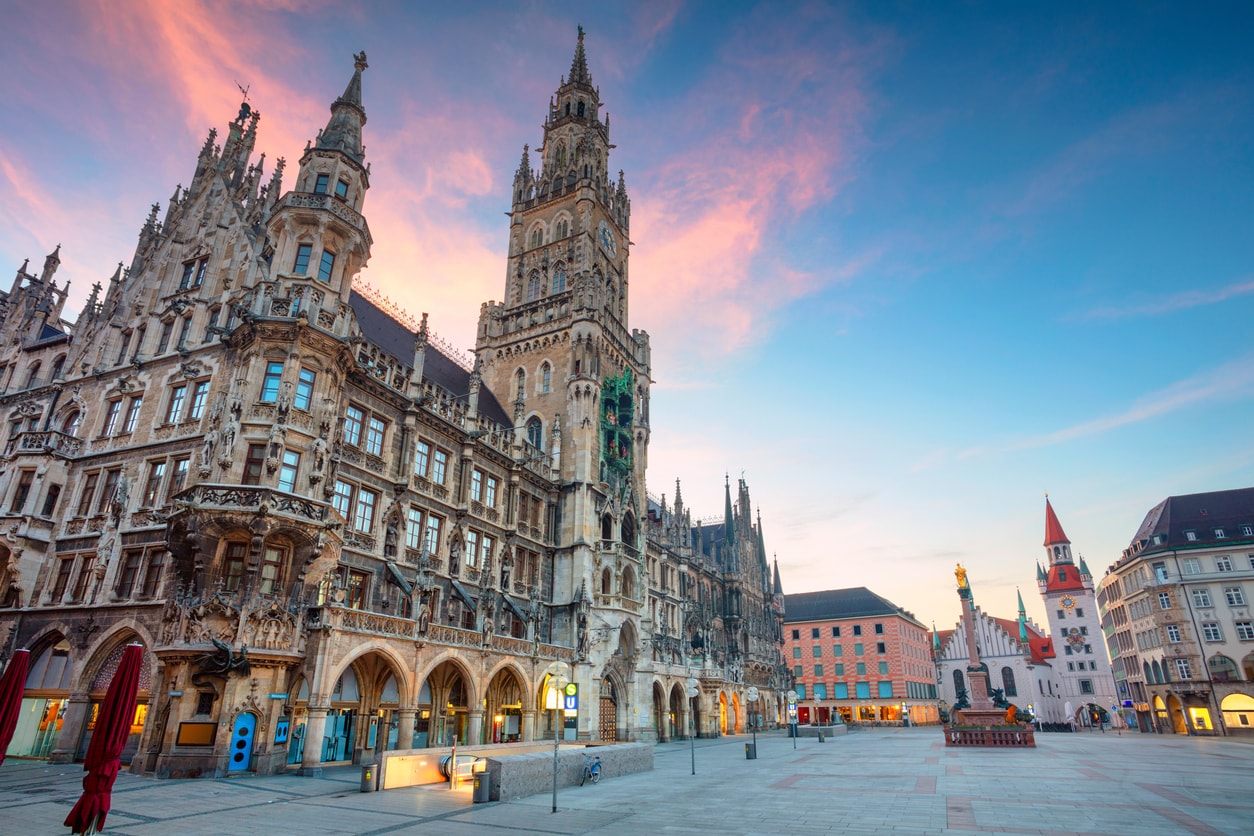 Neues Rathaus, the New Town Hall, is in the Marienplatz. Built in 1867, the Rathaus is also the home to Glockenspiel in its famous tower. Depending on the season, you can see the Glockenspiel perform, with different music, changing every few months.