Today, Ağrı is a fairly small city but its rich history dates back to ancient times. The city shines with its great natural and historical attractions. There are many spectacular places to see in Ağrı both in the city center and in its districts. 
Ishak Pasha Palace
İshak Pasha Palace located in 5 kilometers east of Doğubeyazıt district. The palace is one of the most prominent examples of Ottoman architecture. The palace is so huge that it took decades to complete in 1784. World's first central heating was installed in the İshak Pasha Palace.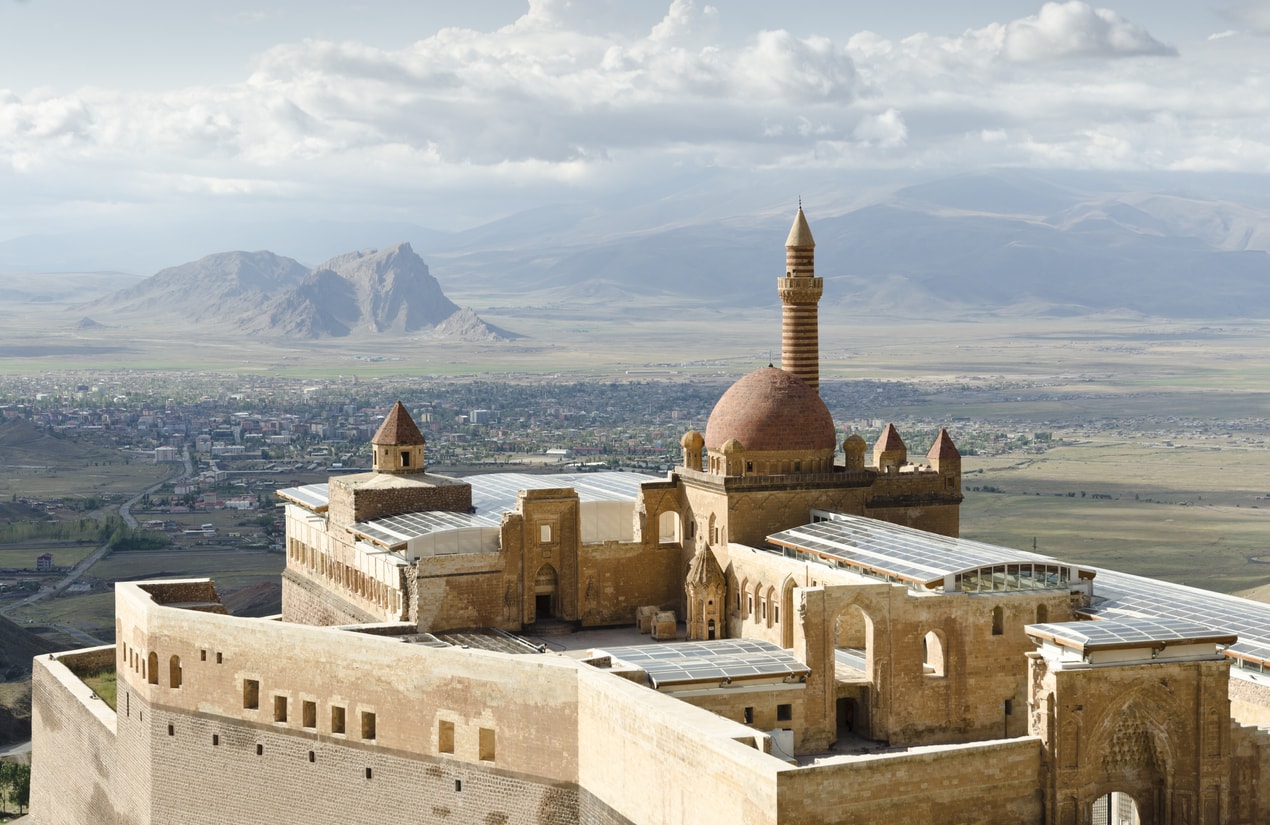 Mount Ararat
Mount Ararat is Türkiye's highest peak and has great facilities for hiking, mountain climbing and sightseeing.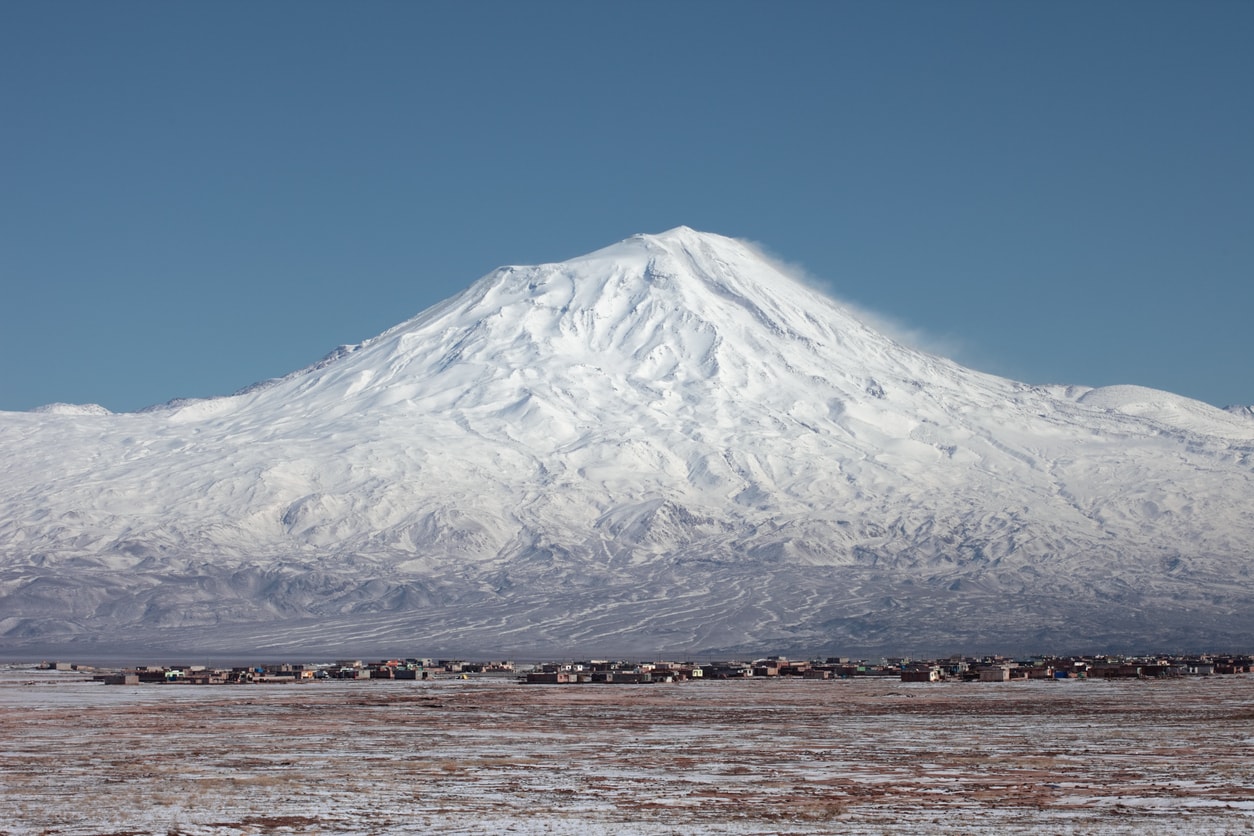 Ağrı Meteor Pit
Ağrı Meteor Pit is the second largest known meteor hit. The pit is located 35 kilometers away from Doğubeyazıt district. There is a tourist-friendly village nearby if you would like to more about the city and its people.    
Doğubeyazıt Castle
 Doğubeyazıt Castle was believed to be built by the Urartians. Its history dates back to 14th BC and positioned on the edge of Karaburun hill. Both Seljuk and Ottoman Empires renovated the castle during their reign.    
Diyadin Hot Springs
Diyadin Hot Springs is one of most relieving places you can visit in Ağrı. Since the city is generally cold, the hot springs' warmth will sure to relax you. Diyadin Hot Springs is located in Diyadin district and located 60 kilometers away from the city center.