Although Alanya is an amazing summer destination with its gorgeous beaches and warm sea, the town offers the full package with many great historic and natural attractions scattered all around the town.  
Red Tower
Red Tower is the iconic structure of the town built in the 14th century by the Seljuk Empire. The tower is the unique example of medieval Seljuk architectural style. You can visit the Red Tower from 9.00 to 17.00 with an entrance fee of 5 liras. 
Alanya Castle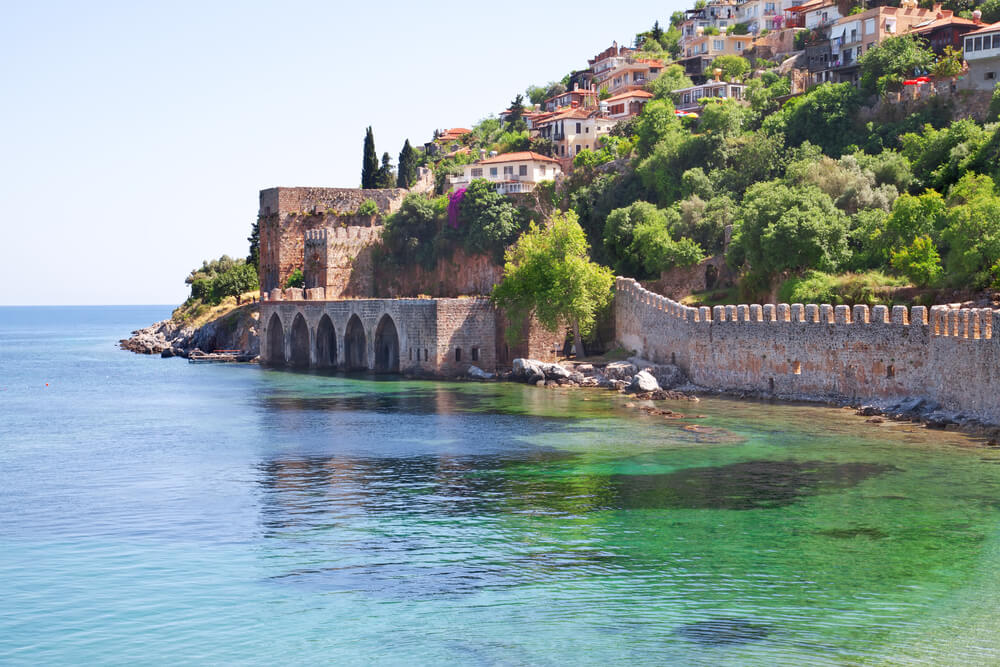 Alanya Castle was the main base of many pirates since its first foundation. Then the castle became a significant harbor for Rome, Byzantine, Seljuk and Ottoman reigns. The castle now serves as a huge open-air museum with various monuments and artifacts. You can visit the castle every day from 9.00 to 19.00. The castle is reachable with an aerial tram. There are many restaurants and souvenir shops in the castle streets.
Dim Cave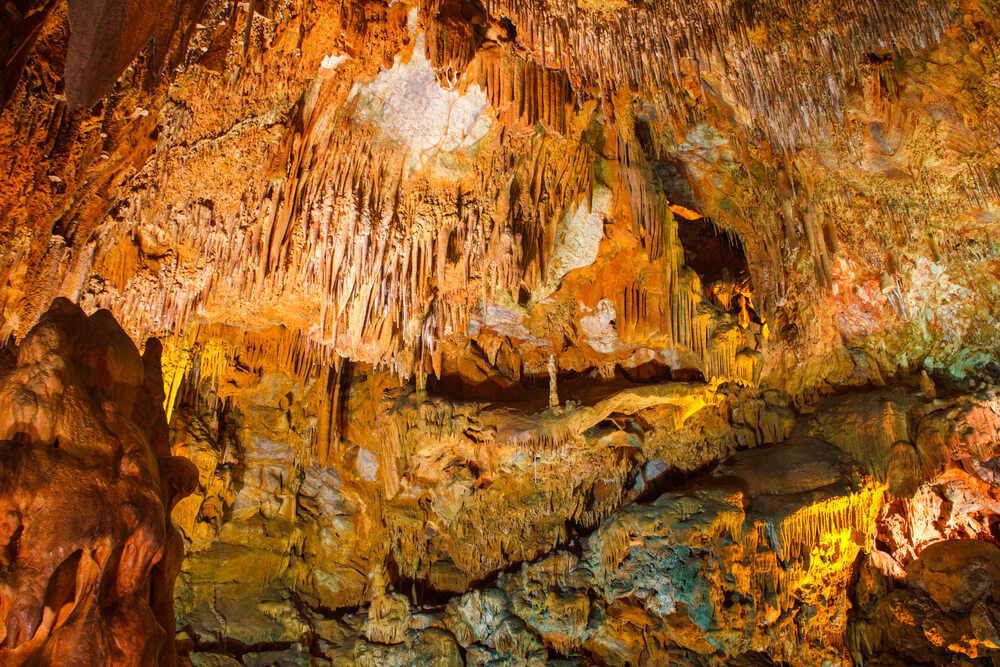 Dim Cave is the amazing natural attraction of Alanya. The cave is the second largest one in Türkiye and has spectacular interiors with limestone. Dim Cave is located 11 kilometers away from Alanya.
Cleopatra Beach
Cleopatra Beach is an approximately 2 kilometers long sandy beach and got its name from the Egyptian Queen Cleopatra. It is told that she was so impressed with the beauty of the beach she stopped her voyage to swim in Cleopatra Beach. The beach is open to public and there is no entrance fee.
The Ancient city of Syedra
The ancient city of Syedra's history dates back to the 7th century. The ancient city has ruins of a pillared avenue, bathing complex, a chapel and a basilica. The entrance is free and the city is located 20 kilometers away from the Alanya city center.