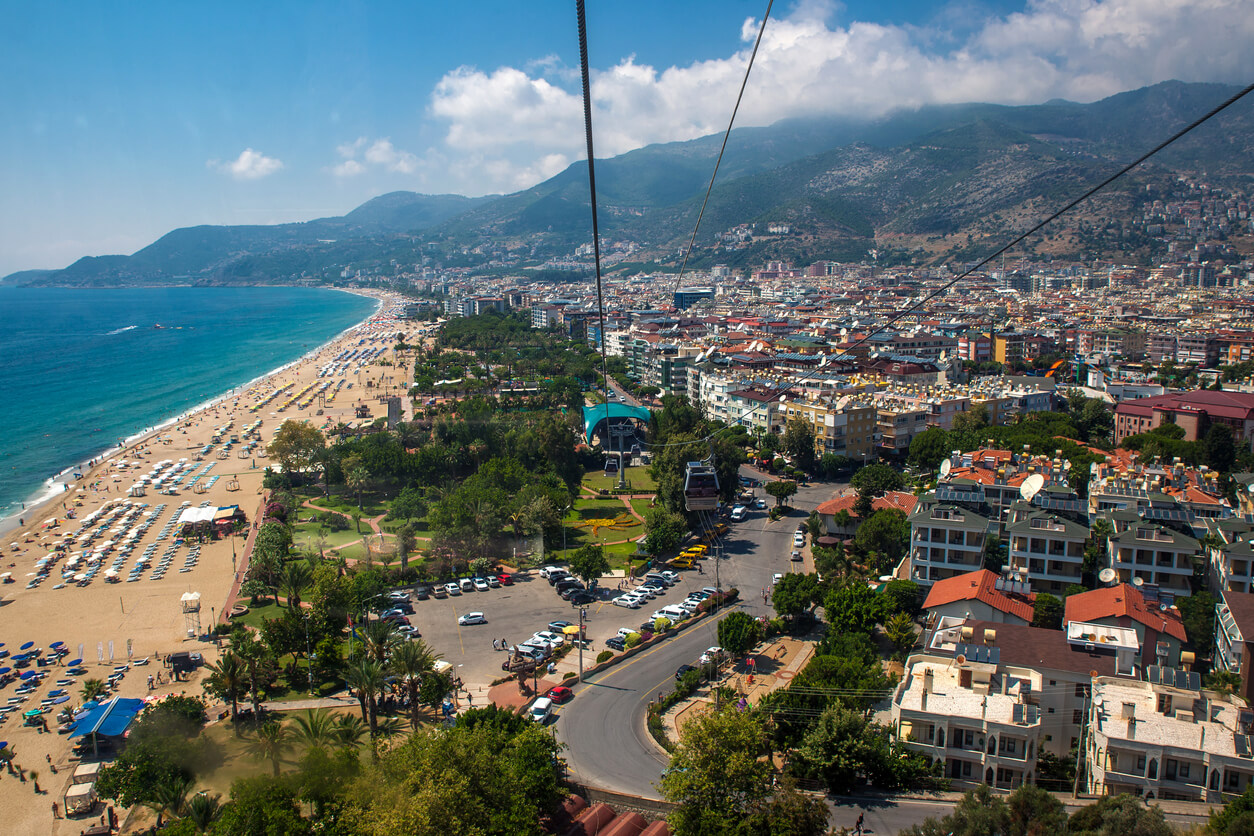 In the city center, you can get around with buses, small busses and taxis. 
Most busses are available from 6.00 to 23.45. You need to have an "Alanya Kentkart" in order to use busses. You can get the card from most kiosks and bus stops. One trip fare is 3 liras.
Small busses have fixed routes and fares. They are in route from 6.30 to 24.00 in every 5 to 10 minutes and is the most common means of transportation. You can find them in the city center and travel other parts of Alanya. 
Taxis are another way of transportation in Alanya. Alanya is a fairly small city and any visit in town should not take more than 40 liras.(2019)