Basel, the third largest city in Switzerland, is one of the most peaceful places in Europe with its unique architecture, natural beauties and rich historical heritage.
Rheinfahrt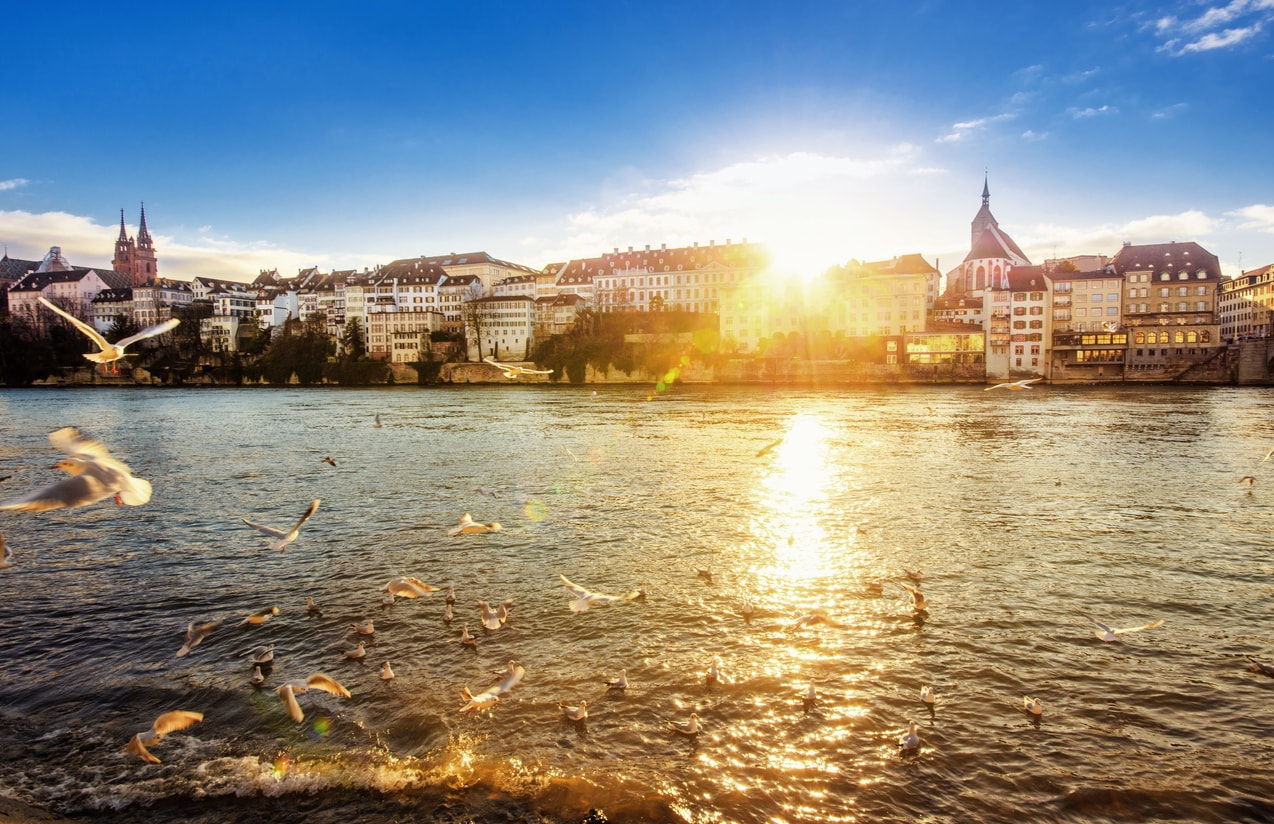 The Rhine River divides the city into two parts, with the Old Town located on the left side of the banks of the river. The eastern bank of the Rhine near Mittlere Brücke is another favored spot to hang out in summer time. Boat tours on Rhine River are one of the most entertaining ways to see the silhouette of the city. If you are in Basel during spring or summer months, you can sail on the waters of Rhine and cherish the amazing view. 
Basler Cathedral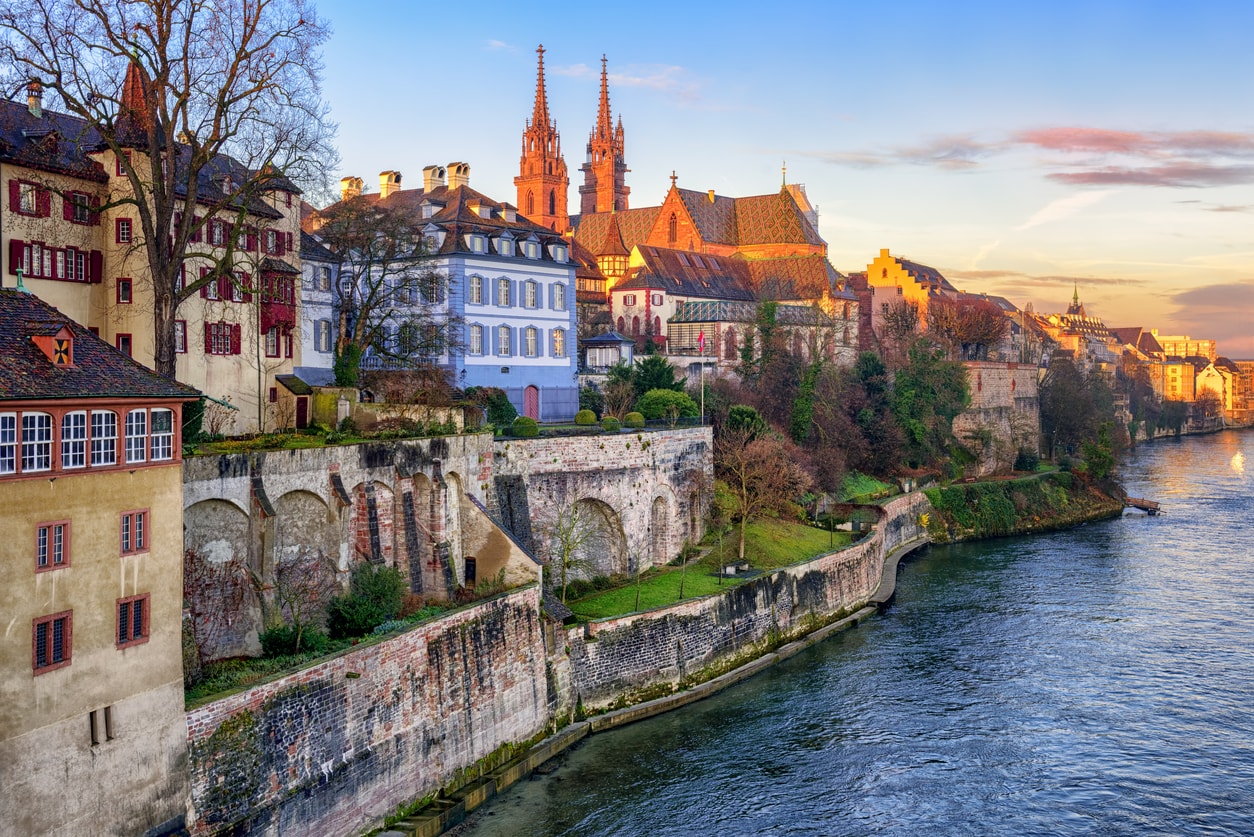 Basler Münster, built in the 9th century, has undergone very little change up to the present day. The group of sculptures on the main entrance are the most striking features of this Protestant church that combines Romanesque origins with a Gothic façade. Moreover, the cathedral is home to graves of some important medieval noblemen including the tomb of the humanist Dutch scholar Erasmus. 
Kunstmuseum Basel (Museum of Fine Arts)
Basel is known as the capital of art and culture in Switzerland. Kunstmuseum Basel was built in 1936 to display one of the world's oldest public art collections. It consists of three buildings that hosts modern art collections and temporal exhibitions of many famous painters and sculptors. You can visit the museum with reduced fares on Tuesdays, while on the first Sunday of each month entrance is free of charge.
Spalentor (Gate of Spalen)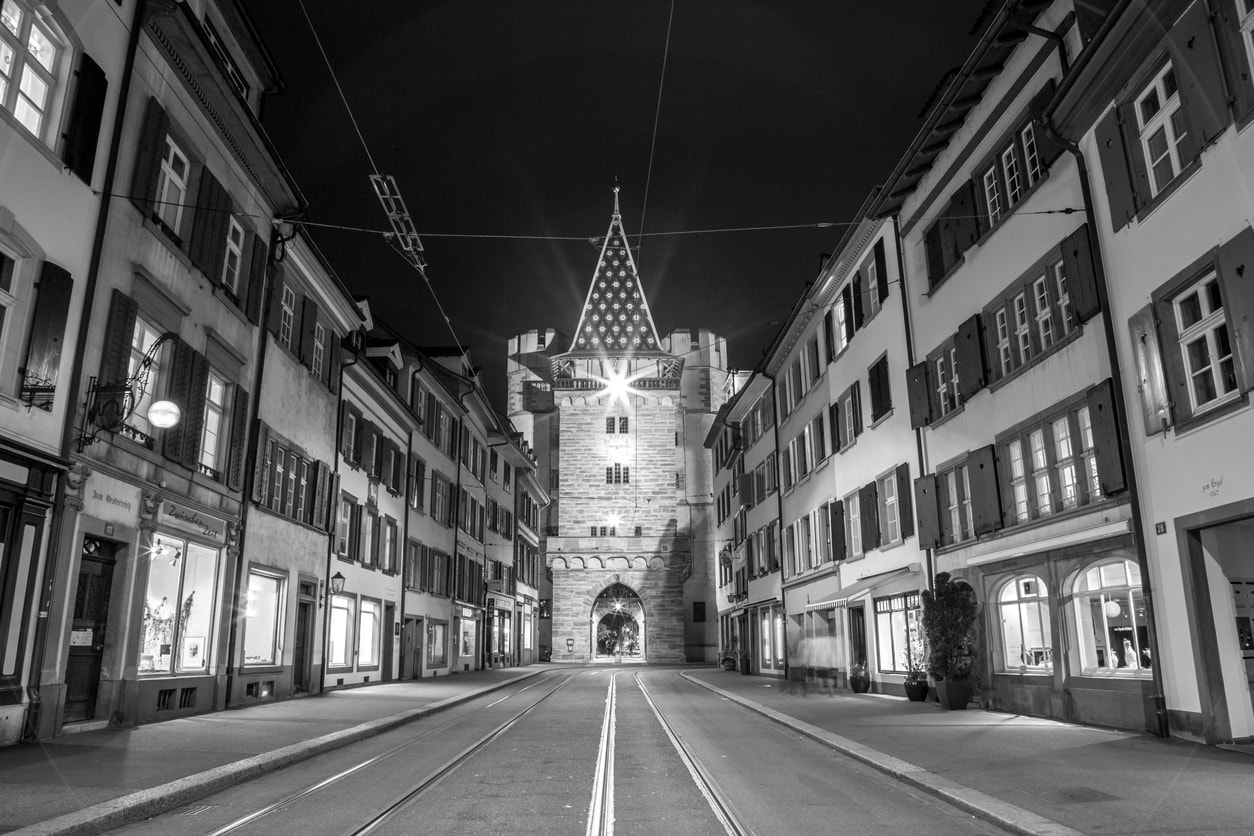 Spalentor is part of the medieval wall and the city gate that stands still in the city of Basel, 10 minutes away from the Marktplatz. This magnificent structure displays the remnants of the city's fortifications dating back to the 14th century and whose main purpose of construction was to protect Basel. The area is also filled with many hotels and rental accommodation options. 
Marktplatz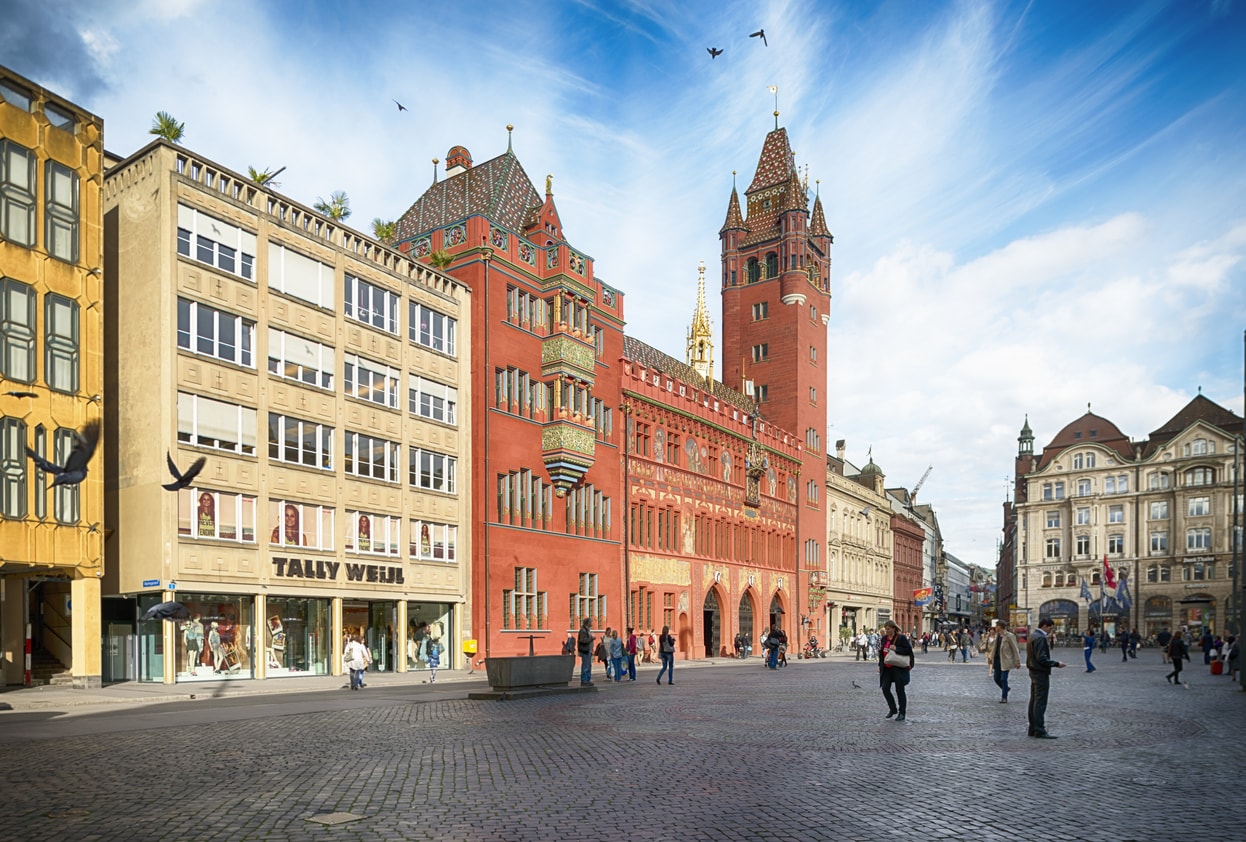 Marktplatz is the main square of the city home to the red colored Rathaus which is the Town Hall.  Street vendors sell flowers, fruits, and vegetables on open stands in the morning at this central square while you can buy hot roasted chestnuts in colder winter days. There is an organic market on Marktplatz in between Monday and Saturdays.